Funny Beer Names: Hilarious Monikers That Will Instantly Crack You Up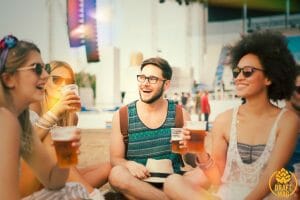 Funny beer names make your drinking experience even more fun. Beers are not left out of this comical advertising strategy, as many brewing companies have taken to introducing hilarious names to their collection of beers.
Apparently, the funnier the beer name, the more interesting the beer seems, leading to more sales. In this article, we'll explore the funniest beer names that'll have you rolling over with laughter.
Top 30 Funny Beer Names That Will Crack You Up
Are you ready for a big laugh? Here is our list of the top beers with the funniest names you won't forget anytime soon. Aside from their smart and witty monikers, these brews also earned a spot on our list for being great-tasting beers! Buckle up and read on!
– Citra Ass Down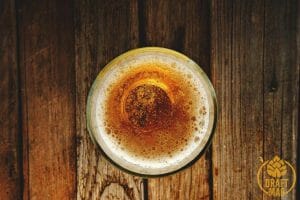 Against the Graub Brewery and Smokehouse in Louisville came up with this hilarious name. It is a double IPA with 8 percent ABV. Three words are commonly used when describing this beer: sticky, happy, and delicious.
It is brewed with Munich, Pale, Vienna, and wheat malt for a solid base and has a very hop-forward American style. It has a citrusy, tropical fruits aroma and a flavor that is a blend of pineapple, kiwi, light tangerine, and Mango.
– Pigs Ass Porter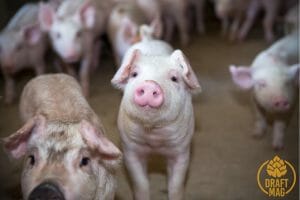 This is an award-winning English-style dark ale that is brewed by Harvest Moon Brewery in Belt. It is brewed with pale, crystal chocolate and black malts, which creates a creamy, smooth, roasted, slightly chocolate taste and a little bit of hoppiness in the finish. It has a 5 percent ABV and has a boozy aroma with traces of molasses and horse feed.
– Dead Guy Ale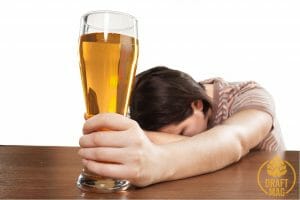 This malt-forward beer was created by Rogues Ales and is brewed using their proprietary Pacman yeast. It was inspired by the style of a German Mailbock and has a 6.8 percent ABV. The ale has a deep honey color, a malty aroma, and a rich, hearty flavor.
Its major ingredients are 2-row, C15 and Munich malts, Perle and sterling hops, free-range coastal water, and, as we mentioned before, Pacman yeast.
– Smooth Hoperator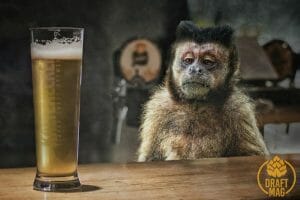 This pale ale by Stoudts Brewing company is a Lager American Style Beer. It is a medium-bodied, copper-colored ale with a delicate malty palate upfront overshadowed by a dominating hop presence. Upon opening, the aroma reveals plenty of hops, and it has a 6 percent ABV.
– Ill Tempered Gnome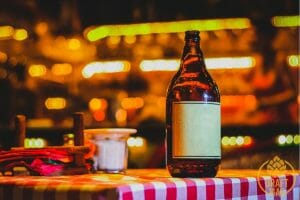 An American Brown Ale and an Oaskshire original, this is a combination of malts and resinous hops. It has a complex malt profile containing six specialty malts (organic C-15, special roast, special B, Cara Vienne malt, coffee malt, and chocolate malt). There's bitter, roast-like pine resin, citrus, dark fruit, chocolate, and coffee flavors all in one glass.
– Arrogant Bastard Ale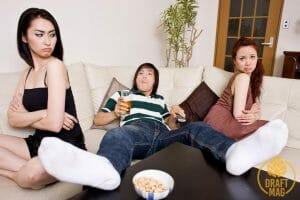 This ale is known for its unprecedented and uncompromising intensity. In simple words, it is a strong ale and is an American-style beer. The ale is brewed by Arrogant Consortia in Escondido and has 7.2 percent ABV.
It has an aroma of sweet, toffee, and bready malt. It also has pine and some hop aroma subdued in it. The taste is a floral and slightly medicinal one.
– Parking Violation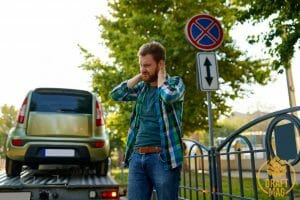 This is such an interesting and memorable name for a beer coined by the Russian River Brewing Company, and it's brewed as an American-style beer. This pale has a 5.6 percent ABV and a malty and crisp smell. It also has a delicate hop aroma, making it easy and smooth to drink. This beer is full, wet, and tasty, and its crispiness does not translate to its taste.
– Panty Peeler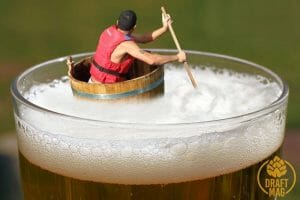 This is a Tripel-style beer that is brewed by Midnight Sun Brewing Company in Anchorage. It contains Curacao (bitter), coriander, and orange peel, which creates a nice and bold tripel through the infusion of color, spice, and citrus.
It also contains Belgian yeast, which adds a playful character to the beer profile. This beer, originally named Extreme Polar White Beer, has 8.5 percent ABV.
– Polygamy Porter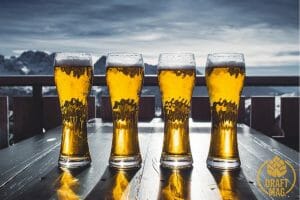 This is one naughty beer that is smooth, chocolatey, and easy to drink. It is an English-style brown porter and has 5 percent ABV. It has creamy milk, chocolate, roasted malt, and herbal hops aroma and is brewed by Wasatch Brewery.
– Apocalypse Cow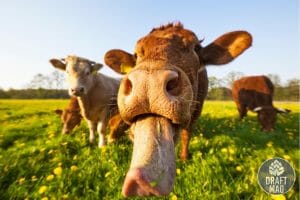 Known for its assertive citrus note, this is an imperial-style beer brewed by 3 Floyds Brewing Company in Munster. This pale ale has intense citrus and floral hop aroma, which is balanced by a malt body augmented with lactose milk sugar. It has 8.6 percent ABV.
– Skull Splitter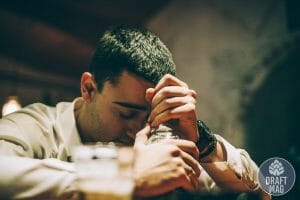 Skull Splitter, named after Thorfinn Einarsson, the 7th Viking Earl of Orkney, is a pretty strong beer with 8.5 percent ABV. It is sophisticated and has a satiny smooth flavor. It also has a rich, fruity wine taste with exotic spice and mellow summer fruity notes. Skull Splitter is a Scotch Ale-Wee heavy style and is brewed by Orkney Brewery in Orkney.
– Hoptimus Prime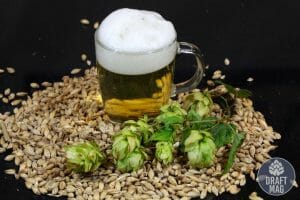 This is an imperial-style beer brewed by Legacy Brewing Company in Reading. It has a 9 percent ABV and a honey amber tone. It has a mineral-based hop profile on the first sip and gradually becomes dryer and more prickly as you drink it. It smells of hops and is a combination of malt, citrus, and pine.
– Ryan and the Gosling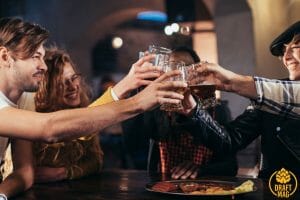 Ryan and the Gosling, with an extremely funny wordplay for a name, is a fermented pale ale brewed with citrus juice, peel, and Citra hops. It is brewed by Evil Twin Brewing company in Brooklyn and is named after renowned actor Ryan Gosling.
This beer has a 4 percent ABV and its aroma contains citrus, some hops, wild Belgian yeast, and light caramelized malts. Ryan and The Gosling has a grassy hop bitterness at first but is an easy to drink and refreshing ale
– Ride It Like You Stole It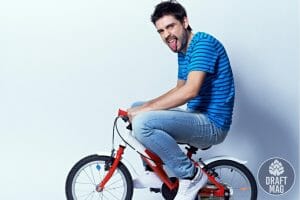 This juicy double IPA beer has a peachy gold color and smells of tropical fruit sweetness soaked in rum. The beer is brewed by Fixed Wheel Company and has an 8.5 percent ABV. It has a honey malt, spiced orchard fruit, and yeasty aroma combined with hops, lemon zest, herbal leaves, mown lawn, grapefruit, and lavender. The finish is long, boozy, bitter, and dry.
– OldLeg Humper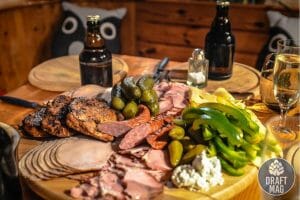 This is an American-style beer brewed by Thirsty Dog Brewery company in Old LegHumper and has a 5.95 percent ABV. The dark brown beer is full-bodied with a deep roasted, silky smooth, malty-sweet taste.
It has a sugarcane and hazelnut aroma and is usually dry and bitter on the nose, with the sweetness of the malt at the end. Old Leghumper contains dark roast coffee, some cocoa, and Macedonia nuts.
– Bishop's Finger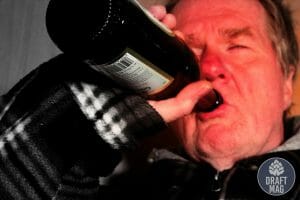 Bishop's Finger is a classic Kentish strong ale that gets its name from an ancient signpost in the pilgrims' way, pointing pilgrims to the shrine of Thomas A. Becket at Canterbury Cathedral. The beer is an English Extra Special strong bitter style beer brewed by Shepherd Neame Ltd in Faversham.
It has a chestnut brown color, tastes rich, fruity, and bitter, and has a roast, toffee, and berries aroma. It has a 5.4 percent ABV.
– Buttface Amber
This amber-colored ale is an American-style ale brewed by Ram Restaurant and Brewing company and is arguably their most complex beer. It has a total of 5 different malts and four hop varieties. It is relatively easy to drink due to its high malt content and lack of evident hops. It has a 5.8 percent ABV.
– Santa's Butt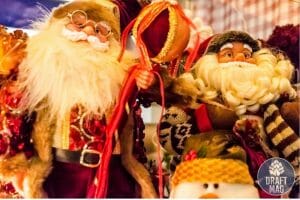 Santa's Butt has a cola reddish-brown color and is almost darkly opaque but clear when held up to the light. It has a semi-bitter woody taste and a mild and chocolatey taste with a tobacco roast aroma. It is brewed by Ridgeway Brewing company and has a 6 percent ABV.
Aside from its hilarious moniker, this is one beer you'll be glad to see under the Christmas tree!
– Blithering Idiot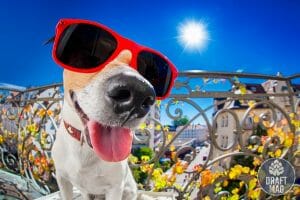 This is brewed in the British tradition of balanced, hearty ales. It is brewed by Weyerbacher Brewing Company in Easton and has an 11.1 percent ABV. It is a deep-copper ale with malty notes of date and fig. This beer has a malty aroma and a warm, fruity finish.
– Tactical Nuclear Penguin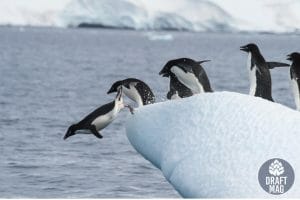 This beer lives true to its name as it has a whopping 32 percent ABV, beating the record of 31 percent held by German beer brand Schorschbraer. It is an extreme top-fermented beer brewed by BrewDog in Ellon, United Kingdom.
Simply put, this beer was produced to turn heads and break the rules. This imperial-style beer has a nutty, intense, burnt toast smell and is very malty and smokey with a medicinal attribute. It contains syrupy notes of barrel char, molasses, and black pepper.
– Vampire Blood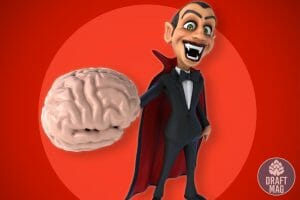 Vampire Blood is a pale English style ale brewed by Sprecher Brewing Company in Glendale. It has a crisp taste and a sweet finish of blood orange, strawberry, pineapple, and grapefruit. Its ABV varies from 5 percent to 9 percent and has a deep crimson color with a bold aroma of west coast hops.
– Pour Timing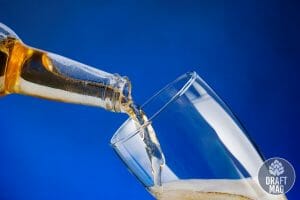 Pour Timing is a stout-American style of ale that is brewed by Fargo Brewing company. It has a nice roast flavor with a clear shot of sweetness from crystal malts. It also contains a nice shot of hop flavors that move to a balancing bitterness. This beer has a very nice complexity to its flavors and a 6.66 percent ABV.
– Fermentation Without Representation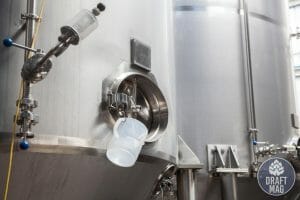 This is a pumpkin-spiced porter brewed by DC Brau Brewing company in Washington DC. It has an 8 percent ABV and contains chocolate, Munich, and black malts, which give it a roast-like aroma.
It also has a boozy smell fading under the strong smell of bitterness, honey, and chocolate. This beer contains nuggets, Perle, and hops, which work together to create bitter herb and spice characteristics.
– Brew Free or Die IPA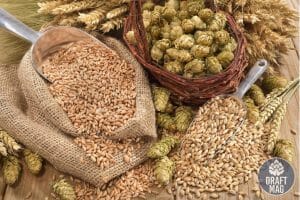 This American India Pale ale (IPA) is a beer brewed by 21st Amendment Brewery and has a 7 percent ABV. It has a deep yet brilliant golden color as well as a citrus and piney hop aroma. Brew Free or Die IPA contains malt, which supports the overwhelming bitterness it has. It has a dry, lingering finish.
– Why Can't IBU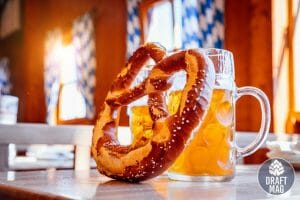 This beer with a hilariously cute name is a Belgian ale brewed by Stillwater Artisanal in Baltimore, Maryland. It has a 6 percent ABV and has a pale golden or yellowish color with a fluffy, white head.
It has an aroma made up of hay, biscuity malts, yeast, and a blend of hop notes. The taste is citrusy, floral, and grassy blended with lemon zest, peppery spices, apples, and bready yeast.
– Hoppyright Infringement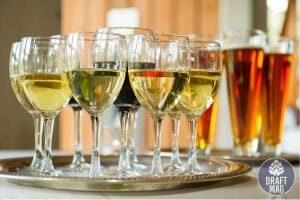 This is an IPA-New England-style beer brewed by New Orleans Lager and Ale Brewing (NOLA) company in New Orleans. It has a 7.6 percent ABV and comes in a double dry-hopped with four different hops masking. It has a strong grapefruit aroma and a very low level of bread.
– We're Gonna Need a Bigger Cucumber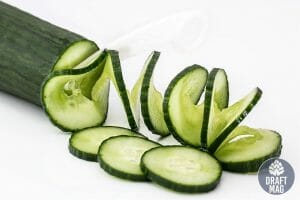 This is a bright, crisp, and enjoyable cuke-i-fied sour ale. It is brewed with mainly cucumber and dry-hopped with a dash of Huell Melon hops. It has a whimsical cucumber aroma with a balance of cucumber-melon and moderate acidity as its flavor. The craft beer is brewed by Columbia Craft Brewing company and has a 4.8 percent ABV.
– Moose Drool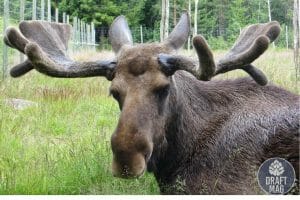 The Moose Drool has 5.2 percent ABV and is brewed by Big Sky Brewing Company. It is a malty beer and has just enough hops to keep it from being too sweet. The moose drool's aroma comes mainly from the malt in it, with a hint of spice added by the hops. It contains caramel, chocolate, whole black malts, and Willamette hops.
– Nipple Mountain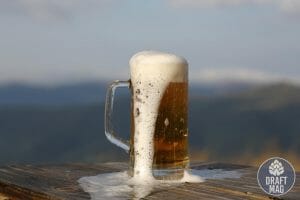 Nipple Mountain is a beer that is brewed by Pagosa Brewing Company and is a Barley wine beer style. It has a 19.5 percent ABV and has a heady hop aroma due to the huge amount of American hops used in brewing it.
– Neighbors of the Beast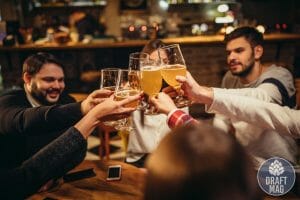 Neighbors of the Beast is a strong Belgian ale with 7.8 percent ABV and is brewed by New England Brewing Company in Woodbridge. It has a strong clove aroma combined with sweet Belgian Candi. There is also a hint of banana, lemon, and biscuit-like malt underneath. It tastes a bit woody due to the yeast it contains, but it is medium-bodied with soft carbonation.
FAQ
What fun names do cowboys call beers?
Cowboys have fun names for beers like "Saddle Sore Suds", "Lasso Lager", and "Wrangler Weiss".
What is the oldest and funniest beer name?
"Old Speckled Hen" and "Dead Guy Ale" are some of the oldest and funniest beer names that have stood the test of time.
Do ales have fun beer names?
Yes, ales often have fun beer names. In fact, many craft breweries and microbreweries specialize in creating unique and creative beer names for their ales. Some examples of fun ale names include "Raging Bitch IPA", "Arrogant Bastard Ale", "Hoptimus Prime", "The Hemperor", and "Funky Buddha Floridian Hefeweizen".
Conclusion
We have provided you with a list of 30 beers with the funniest names to have you laughing out loud with your drinking buddies.
These names are often a form of advertising strategy to garner drinkers' attention.
We recommend trying out the Dead Guy Ale because it has a funny name as well as great taste.
Aside from the 30 beers on our list, there are many more creative and witty beer names in the industry.
Any of these beers will make for a great conversation starter at a party.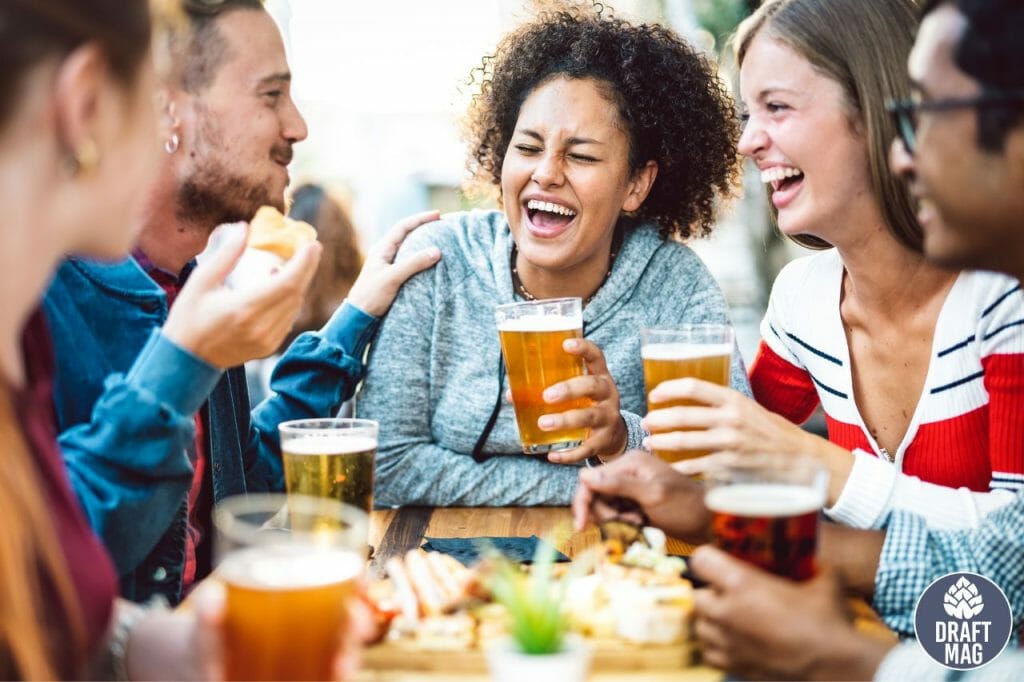 Apart from being funny, some of these names are obvious examples of wordplay. However, there were some that you needed to say out loud a second time to see the cheekiness of the name.