Grisette Beer: Enjoy the Thrill of Beer Without Getting Drunk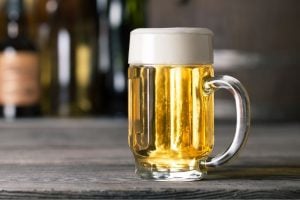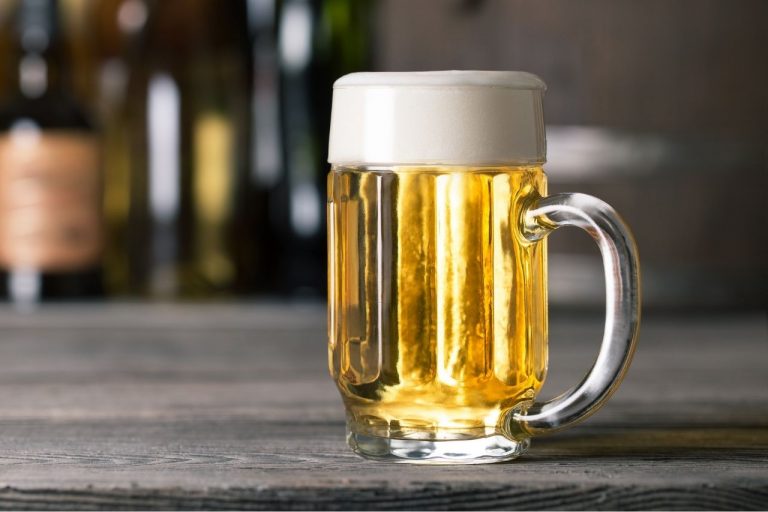 Grisette beer is a low-alcohol beer that originated in the Belgian region of Hainaut. The term "grisette" has become increasingly common on brewery top lists in recent years, yet many people are unfamiliar with it.
So, what is this strange beer? Why is it becoming increasingly popular? The cryptic style, which was once on the verge of extinction, is frequently misinterpreted. In this article, we'll dispel some myths about Grisette beer and show you how to make your tasty version at home.
What Is a Grisette Beer?
Grisettes are zesty beers that are crisp, medium/light-bodied, and easy to drink. It's a wheat-based Belgian table beer with a light body and fruitful aroma.
Grisette is a traditional Belgian style that dates back to the late 1800s. Grisette, closely related to Belgian Saison, was created as a thirst-quenching beer for Belgian miners after a long day's labor.
The beer shares connections with the Saison, a famous farmhouse ale. While the farm workers brewed the Saison, the Grisette beer was for local miners.
– General Characteristics
This light and session-able farmhouse ale with light hop flavor is a modern spin on a classic style. It's a straw-colored brew with a crown and a fluffy white head. Furthermore, the nose bears notes of tropical fruit and lemongrass.
Mosaic and Hallertau Blanc hop combine to produce a Grisette beer with luscious citrus fruit and a dry finish. Despite its low gravity, the farmhouse richness makes brewing and enjoying this beer a lot of fun!
The Grisette beer is ready for a comeback, with a refreshing drinkability and farmhouse ale complexity at a session-friendly strength. As drinkers get accustomed to tart gose and become dissatisfied with attempts to homogenize Belgian witbiers, Grisette beer could become the Old World style that fascinates the craft brewing sector.
Features Of Grisette Beer
Here are the features of Grisette beer:
– Alcoholic Content
Grisette has a pale straw color and a 3 to 5 ABV percentage. It generally has a high level of carbonation (at least three volumes of CO2), which adds to its drinkability.
– Ingredients
A high amount of wheat (or oats) — at least 30 percent to 60 percent — gives Grisette a hazy appearance, a spherical texture, and particular cereal tastes. Mostly, brewers use malted wheat to make Grisettes.
Did you know that brewers in the past used unmalted wheat to prepare Belgian beers? This is perhaps THE thing that differentiates Grisette beer from other beers and alcoholic drinks.
– Flavor
Consider Grisette beers as mini-saisons: light and dry, with minimal alcohol, bready, fruity with pear and lemon notes, sometimes from real fruit, and a hop-driven, herbal aftertaste. The flavor is light-bodied, with faint peppery flavors giving way to pleasant green and floral hop components.
The finish is quick and delicious. The hazy pale ale is brewed using a variety of grains, including spelt and oats, imparting texture and mild cereal tastes. Note that you may also feel aromas owing to guava and passion fruit's flavors.
– Color
The liquid is crystal clear and pale yellow, with a thin head that lasts for a few seconds. Since Grisette beer is a light beer, the color ranges from yellow to golden and may sometimes reach golden orange as well.
As it contains wheat, the fizz should be white and persistent. Moreover, it varies in clarity from clear to foggy and has a cider-like look.
– Mouthfeel
Grisette beer has a light body, a crisp finish, and a pleasant taste. It's presently carbonated at 2.4 volumes, but you're free to use a much greater carbonation level (3 to 3.5) to increase the acid punch and balance out some of the sweetness.
– Food Pairing
Simple beers demand rustic fare, so French cuisine is an excellent option. A Grisette is a perfect sidekick to a mild barbecued chicken with herbs and garlic. Some of the other eatables that go with Grisette beer include bouillabaisse and seafood, and funky fromage.
Grisette's peppery side makes it an excellent match for fragrant middle-eastern or Asian cuisines. Red meat grilled with a cracked-pepper crust, like a steak, will do as well. Saison and charcuterie are a great combination too!
Furthermore, the Grisette pairs well with a variety of comfited, salted, and smoked meats, as well as gourmet sausages!
How To Brew a Grisette Beer?
Grisette is one of the most accessible beer varieties to brew, thanks to the broad-ranging style rules. A homebrewed Grisette may be at par with the best commercial versions, given that you use the appropriate procedure and ingredients.
It's recommended you brew Grisette with dry hops since it's best consumed fresh. The light body and fruity fermentation profile provide a good backdrop for the vivid fresh hop flavor to shine through.
– Grain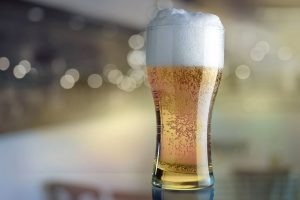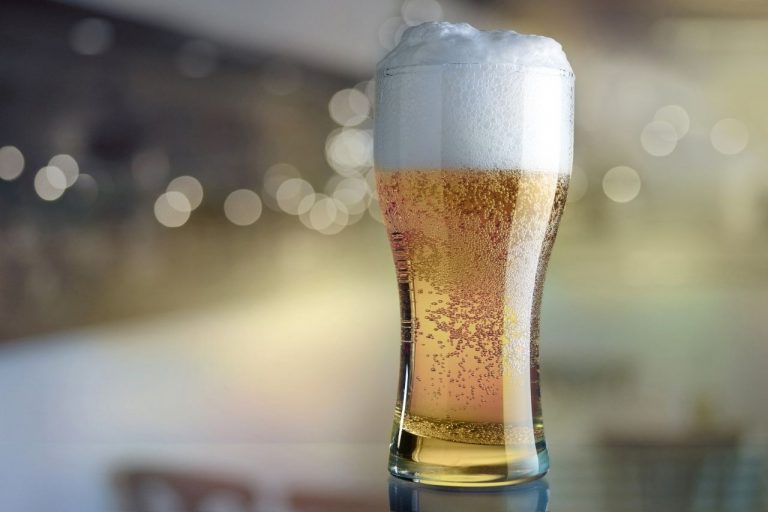 A Grisette's grist should be straightforward. A pale barley malt (often 6-row) with a substantial amount of malted and flaked wheat will be apt. Aim for a barley-to-wheat ratio of 70:30.
Mash at a low temperature, about 147 F, for a fermentable wort. A single infusion rest will be your best bet for the mash schedule if you're using current, well-modified malts. Remember–we strive for a dry finish with Grisette beers.
Use unmodified malt for a more conventional recipe. Just make sure that you use a step mash to complete the process.
– Hops
It's crucial that the hops are somewhat bitter. At the same time, the IBU shouldn't be too high. An estimated IBU of 20-30 is considered typical. Classic Grisette recipes saw brewers use Belgian hops.
Look for East Kent Goldings from the United Kingdom, Czech Saaz, and Slovenian Styrian Goldings. Noble hops from Germany are also a good pick. Willamette and Liberty hops might work well too! Generally, a 60-minute boil addition should provide 30 IBU.
Dry hop with roughly 12 ounces per 5 gallons no more than a week. With such a light and delicate body, a little goes a long way.
– Yeast
In Saccharomyces comparisons, a clean yeast profile means a more flavor-neutral yeast. Start by fermenting the Grisette at high temperatures with an expressive yeast strain. Note that the majority of Saison strains are ideal. Witbier strains are also a good option.
75 F is a reasonable starting point as far as the fermentation temperature is concerned, but you may go as high as 85 F if you want more prominent esters.
Based on your yeast choice, you may discover that a different schedule and temperature range is optimal. That said, Grisette beer isn't a beer made to mature, so three to four weeks of grain to glass is probably not far off.
– Directions
The Grisette beer recipe is undoubtedly a bit complex but it's definitely worth a shot.
To attain a mash temperature of 152 F, mill the grains and combine them with 1.5 gallons of 165 F strike water.
Keep the temperature at this level for around an hour or so.
Next, sparge the grains with 170 F water until the wort's quantity reaches 1.75 gallons.
Follow the hop schedule and cook for 60 minutes.
Chill the wort to just below fermentation temperature, 70 F, after the boil.
Pitch the yeast and aerate the wort.
Ferment for 2-3 weeks at 72 F, then cold crash to 35 F.
Carbonate the beer to around 2.25 volumes of CO2 in bottles or kegs.
Grisette Beer Styles
Here are a few Grisette beer styles that you should try:
– TRVE Brewing Seven Doors
This French-style Saison is like a boosted Grisette: delicately dry-hopped, bone dry, and full of yeast flavor.
Seven Doors is a Grisette-style ale that has been dry-hopped with Tettnang, Grungeist, and Styrian Wolf hops and fermented with French Saison yeast.
Although it appears to be lager and has a light body, Seven Doors manages to creep up on you.
– Sly Fox Grisette
Sly Fox Grisette has a thick, off-white head with bubbles and a hazy gold look. Follow the "swish & pour" technique to see a descending grey cloud.
Sly Fox Grisette smells like a spicy white bread crust with a hint of bubble gum, but there's no bitterness. Moreover, its body is medium, with a fairly dry finish.
– Day Spring
Day Spring is a typical Grisette rendition. This beer is dry, grassy, herbaceous, and slightly fruity, and it portrays a notion of historical Belgian brewing.
Its aroma has a doughy sweetness, flowery notes, toasted hay, and a subtle hint of grass. You will most likely experience a creamy smoothness at first. Then it rapidly gives way to a grassy, herbal bitterness that finishes dry and makes this beer quite enjoyable.
– Folksbier Sif
Folksbier, despite its metropolitan setting, is one of Brooklyn's most intriguing brewers, taking a truly country approach to brewing. Sif by Folksbier is a near-perfect small beer.
This Grisette beer is named after Norse mythology's "Queen of the Fields," and it truly reigns supreme — bready, fruity, yeasty and very refreshing.
This farmhouse ale is dry-hopped and brewed with Nordic Kveik ale yeast to quench your thirst. Moreover, it's pleasant and easy to consume, thanks to the undertones of lemon and peppercorn.
FAQ
What style of beer is a Grisette?
Grisette is a light-bodied Belgian beer made with wheat and spelt grains. It has earthy and fruity flavors, and often contains coriander and orange peel.
Why is a Grisette called a farmhouse ale?
Grisette is called a farmhouse ale because it was traditionally brewed in Belgian farmhouses for the miners who worked nearby.
Is Grisette a sour beer?
Grisette is not necessarily a sour beer, although some versions may have tart or acidic notes from the use of wild yeast or bacteria.
Endnote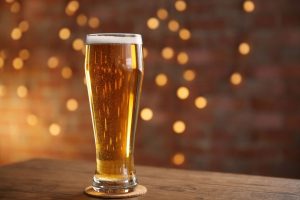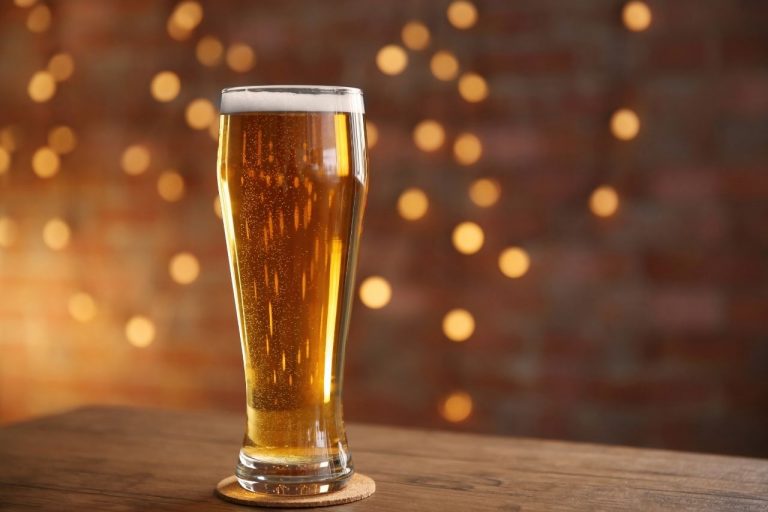 Grisette is a refreshing and tasty beer with a lot going on for such a little drink. Fans of Belgian beer and farmhouse beers will be delighted by its recent return.
Stick to high-quality ingredients, use a light hand while hopping, and use a lot of wheat. This will help you make a delightful Grisette that's both traditional and possibly the best lawnmower beer in the world!