Keezer vs Kegerator: Examining Their Features and Differences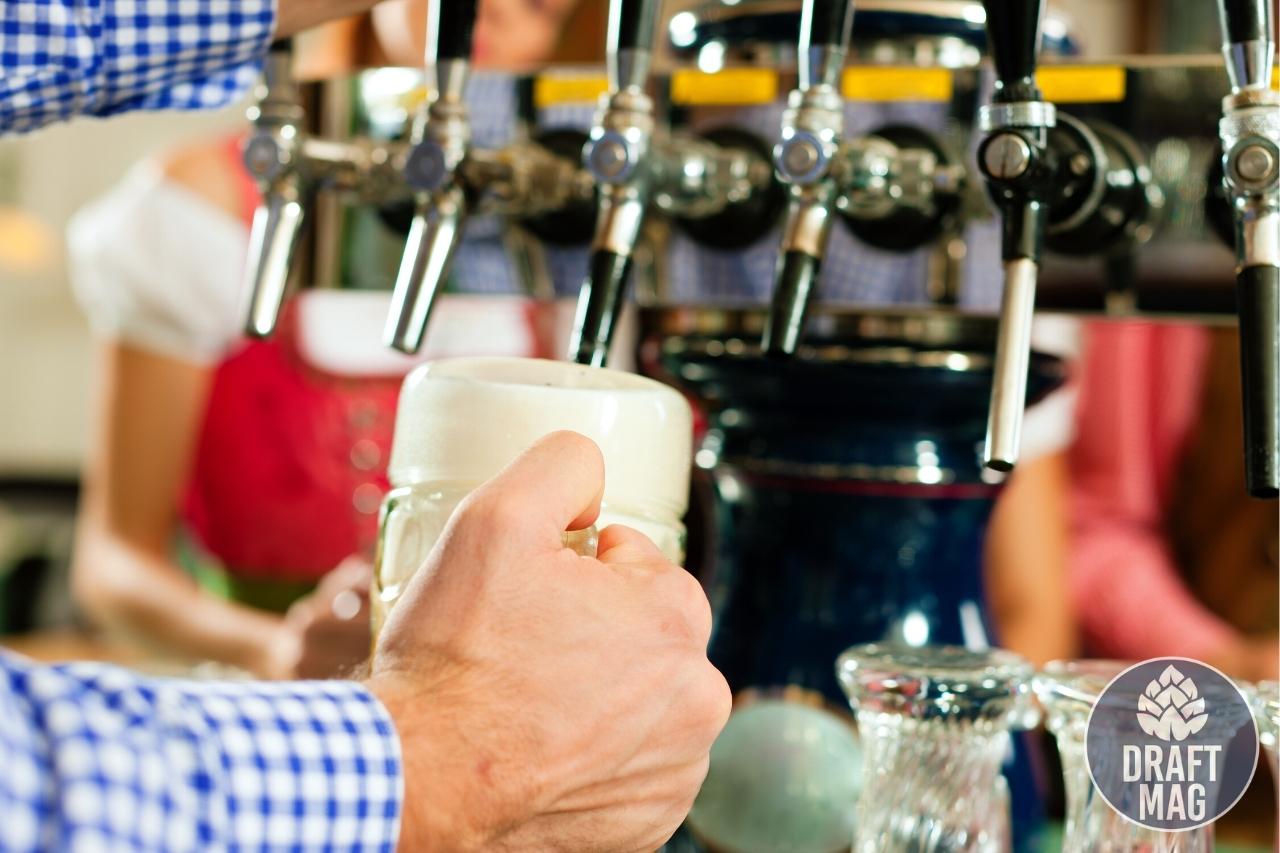 Keezer vs kegerator is a popular debate among brewers and beer lovers and we are here to guide you to make the best decision.
They both have unique functions, and you'll get to know about them in this complete guide.
Let's discover more about the differences and similarities between the two to help you make a perfect choice.
Keezer vs Kegerator Comparison Table
The following table compares the features of keezers and kegerators. It offers an excellent means of choosing the right one for your needs.
| | | |
| --- | --- | --- |
| Features | Keezer | Kegerator |
| Gas | Gas is present | No gas |
| Loudness | Less noise | More noise |
| Price | $400+ | $500 – $3500+ |
| Size | Heavy | Less heavy |
| Space | Takes up more space | Takes up less space |
What Are the Differences Between Keezer and Kegerator?
The main difference between a keezer and a kegerator is that a keezer made from a chest freezer requires less electricity and takes up more space than a kegerator. Thus, a keezer can accommodate more beer than a kegerator. Despite their efficiency, keezers are quieter than kegerators.
What Is the Keezer Best For?
A Keezer is best for holding more kegs and ensuring electricity efficiency. It also produces less noise and is highly versatile, which makes it suitable for both residential and commercial purposes.
– What Is a Keezer?
A keezer is a generator made from chest freezers, and it uses a thermostat to control the temperature to the desired one. You can design your keezer to suit your liking by adding beer collars and tappers.
– Features
Keezers are easy to build, and there are diverse ways to go about it. They are also more efficient because they open from the top, preventing air from escaping.
Keezers contain several components that you must assemble to make the whole system.
Some of the most important ones include:
Chest freezer
Drill bit and faucet
Tap handlers and tailpieces
Temperature regulator
CO2 tanks and drain ports
Gas lines, racks and manifold
– Pros
Keezers have several notable advantages that make them incredible choices as beer dispensers.
Some of these advantages include the following:
Modern Look and More Spacious
A keezer uses a chest freezer as chassis, which has a wide width. This makes it spacious enough to accommodate more kegs than the kegerator. If you wish to own a bar with five to six taps, a keezer is what you need.
Suitable for Commercial and Residential Purposes
While you can have the keezer in your basement to constantly dispense your favorite beer, it can also serve commercial purposes. As mentioned earlier, this beer dispenser can accommodate more kegs and have up to six taps. Therefore, it is an excellent option if you want to throw a big party with several attendees.
Low Electricity Consumption
Because of the keezer's extra-thick walls, it consumes less electricity than kegerators, so if you wish to conserve electricity, keezer is better. However, this depends on your design. You can add a blower fan to cool it or extra padding, but this may cause you to lose some efficiency. Reducing how often you open a keezer can help you improve efficiency.
The Keezer build also contains a collar (a square wood frame on the top of the freezer box). You can move the chest freezer lid from the main body to the collar. Then drill holes to allow taps to pass through instead of punching the freezer wall. If your collar is hard enough, you don't have to worry about power wastage.
The Flexibility of Design
A keezer is a DIY project. If you derive satisfaction from designing your dispenser to store your beer, then the keezer is your top choice. A keezer allows you to create designs that suit your taste.
It gives you a personal feel and uniqueness that match your decor. However, you can also find a pre-made keezer (it could be from a hobbyist's garage or a custom job), or you can buy a conversion kit.
A keezer does not produce as much noise like many other beer dispensers. However, it depends on the setup, albeit not totally. If you want to set up a bar in your basement, keezers are perfect. You don't want a humming sound disturbing your perfect movie night with your family.
What Is the Kegerator Best For?
A Kegerator is best for private use for homebrewers with less space and a tight budget. Its configuration is easy, and it can store beer in it for at least two months.
– What Is a Kegerator?
A kegerator is a combination of a keg and refrigerator designed to store and dispense brews. Keeping the beer cold and using carbon dioxide to dispense and pressurize the beer keeps it carbonated and fresh for a long time, usually for months.
– Features
Kegerators are available for commercial and residential use. However, you can convert a regular refrigerator into a kegerator using available conversion kits. Not all refrigerators can accommodate a keg; this is why kegerators are designed to accommodate more than one keg.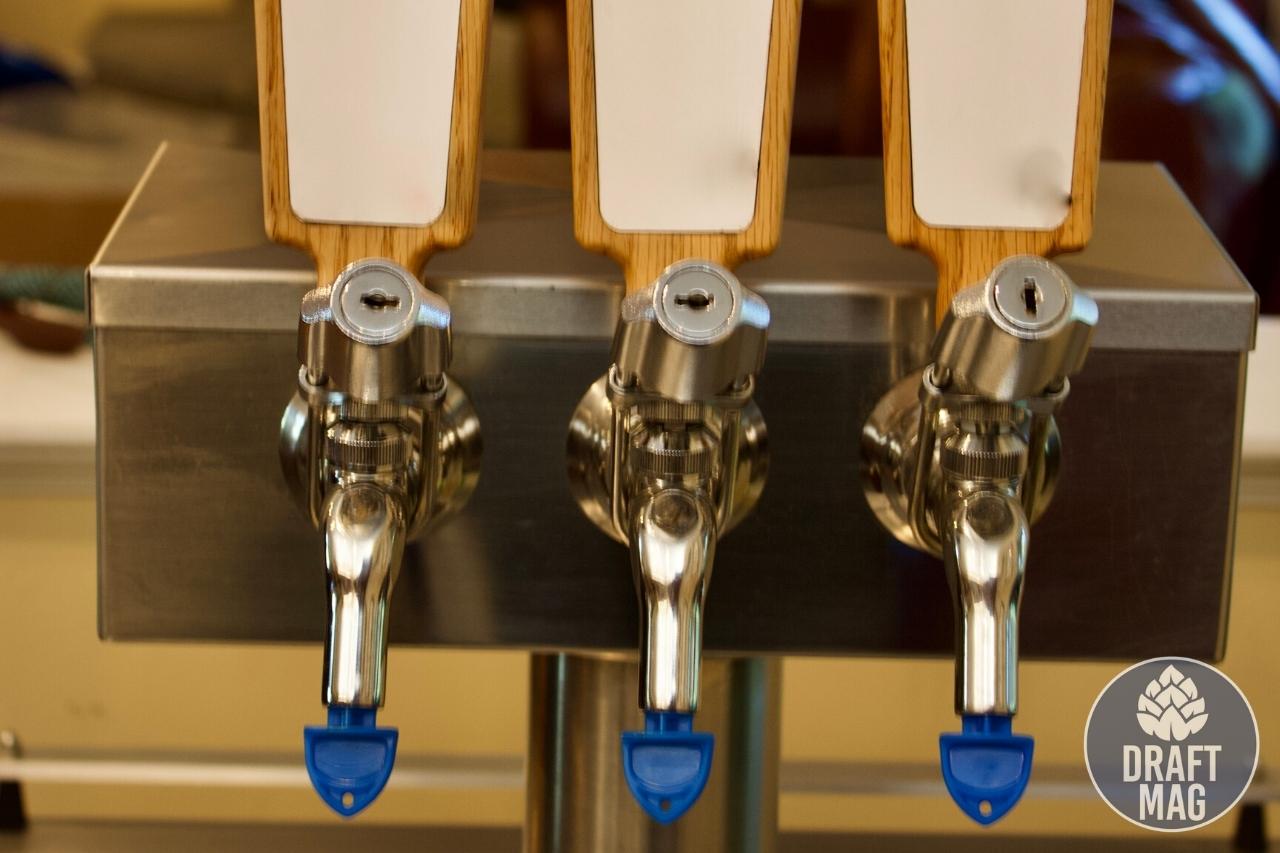 Although regular refrigerators can serve the kegerator's purpose, some components make it a whole.
These components include:
CO2 cylinders and pressure regulator
Keg coupler
Drip tray
Faucet and faucet handle
Shank
Stainless steel keg
The most vital part of this draft beer system is the keg coupler, a part of the kegerator that taps the keg. Each type of keg requires a different keg coupler, so you need to determine the serving plan and purchase the corresponding keg coupler.
– Pros
There are several reasons you want to choose a kegerator.
Would it not be wonderful to have a nice craft beer whenever you crave one without having to go to a bar?
Let's get into the various benefits of having a kegerator.
Once you have a kegerator, you may not have to spend more than 2 dollars for a pint of beer. Moreover, you can use a kegerator conversion kit to change your refrigeration into a beer dispenser. Once you have the kit and the necessary tools, the process is pretty straightforward. This is the cheapest route to owning your kegerator.
However, you need to ensure that your refrigeration unit can get to low temperatures to maintain your beer's quality. Furthermore, it may be difficult to change kegs from homemade kegerators. Therefore, buying a purpose-built kegerator is not a bad choice since it ensures easier changing of kegs.
You don't have to pack your fridge with cans and bottles anymore. A freestanding kegerator will serve the purpose of storing your reusable beer kegs. Whenever there is an event or a family get-together, you won't have to worry about your fridge containing 50 beers and the food you need. You can just pick up a keg from your kegerator and have it dispense beer as required.
You may also consider using an outdoor kegerator if you want to save more space in the house. These types of kegerators are excellent choices for entertaining larger crowds. So if you are into throwing parties with many friends coming around, they are great options for you.
Another interesting advantage of kegerators is that you tend to have a fresh beer whenever you want it. Your beer will maintain its quality and remain fresh for a long time if you store it in the stainless steel keg within a kegerator's refrigerated cabinet. Every pour will have a fresh, refreshing beer taste, ensuring consistency.
Refrigerated kegs in kegerators that use CO2 can last between six to eight weeks before losing their fresh taste. However, this often depends on the kind of beverage in the kegerator. If you store your pasteurized beer at the right temperature, it can last for three to six months. Therefore, you must ensure that your kegerator can get to the required low temperatures.
With a kegerator, your home is the bar. Convenience is among the biggest reasons for choosing a kegerator. Consider avoiding traffic, finding the best parking spot, and constantly paying for gas. In addition, you won't have to worry about having a long queue at your kegerator. It is always ready to pour your favorite beer out for you.
Furthermore, you can comfortably drink what you want at your home bar while watching your favorite TV show. If you love to drink beer at night, there are no worries about driving or paying for a ride home. That's a pretty convincing point to help you consider having a kegerator in your home.
FAQ
– How Many Kegs Fit in a Keezer?
Although it depends on the size of a chest freezer, a Keezer can fit about eight or more kegs.
– What Is the Best Size Freezer for a Keezer?
The best freezer size for a Keezer is 141 liters. It allows you to serve your beer chilled, and you also get to control the fermentation process.
– What Is the Lifespan of a Kegerator?
Depending on your preferred model, you can use a kegerator for several years. However, you might need to change the part of the kegerator from time to time because they're worn out, but the kegerator itself would still be in good condition. Many producers give warranties for their products.
So if you want to avoid issues with repairs or expensive problems, it is best to go for kegerator brands that provide a strong warranty. If you decide to opt-in for a direct-draw dispenser created for commercial use, you must be careful. The commercial kegerators are always well made, but residential use usually nullifies the warranty. This might give you a tough time.
Conclusion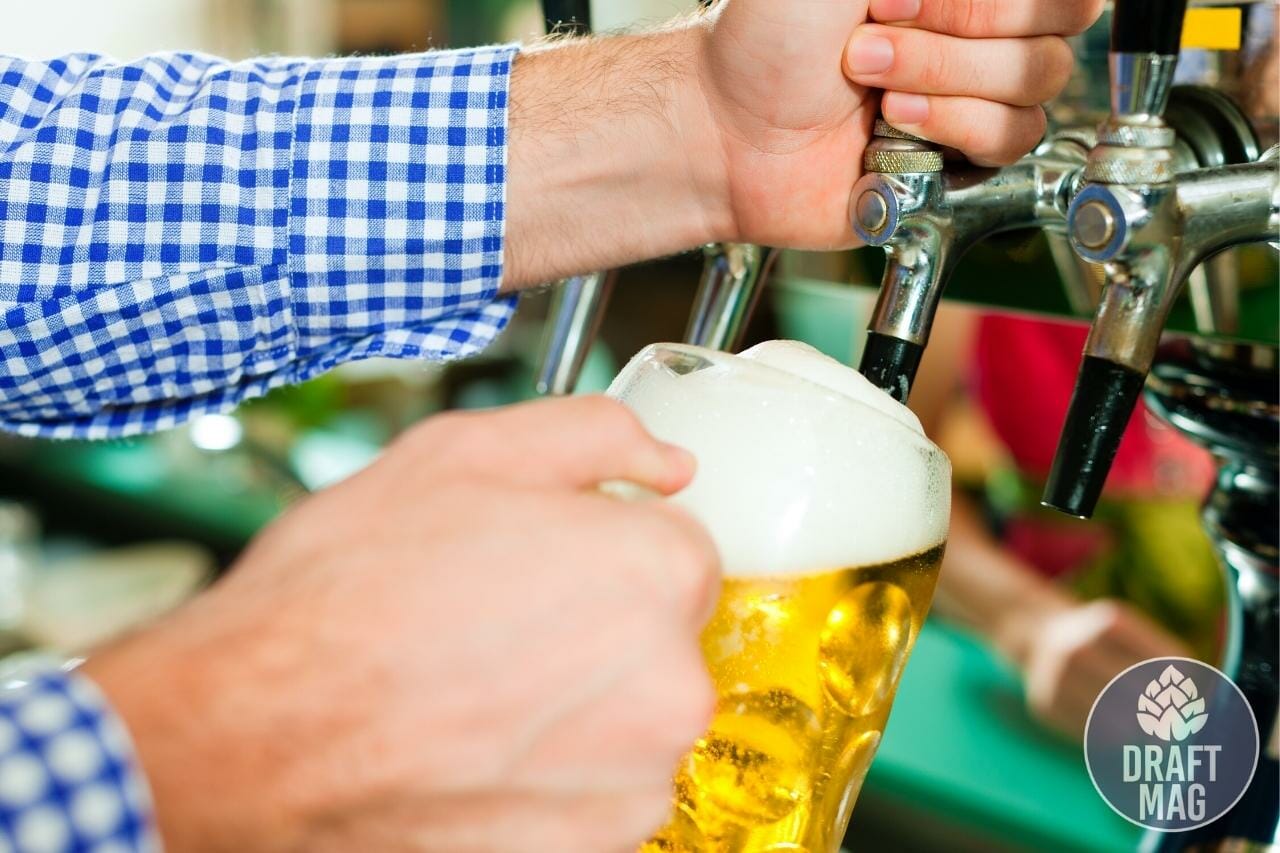 As discussed in this keezer vs kegerator review, they have similarities and differences. They are both devices for tapping and storing beer kegs.
The main difference is that a keezer made from a chest freezer requires less electricity and more space. Keezers are also quieter than kegerators.
So you can go for a keezer if you want to have up to five kegs or you want to conserve electricity. On the other hand, you should opt for a kegerator if you don't have enough space. However, we strongly recommend that you try both a keezer and kegerator to know which one works best for you.