Ukeg Growler: A Review for the Ideal Mini Keg for a Craft Beverage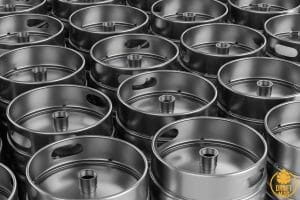 The uKeg growler is a perfect mini container for a craft beer. There have been a lot of trends in beer products and equipment, and today we bring you a review for a top-notch beer growler. It is a product courtesy of GrowlerWerks, the ideal mini keg where you can store your craft beverage.
This article will tell you why it is an asset for your mini bar at home or brewery company, so read on to see the full review.
Pros and Cons of Growlerwerks uKeg
PROS
CONS

It is ‌made with high-quality material and can serve you for a long time.
It combines many features into one unit. This is much better than having the parts occurring separately, like the pressure gauge and co2 cartridge.
Keeps your beer fresh, tasty, and cold and allows you to dispense it easily from a custom tap, rather than lifting the whole container and pouring the drink
You can serve a variety of carbonated craft beverages besides beer from the uKeg. Examples include seltzers, wines, champagne, kombuchas, and various cocktails.

It is quite expensive.
The tap may sometimes leak even though the valve is shut.
– Product Highlights
You might wonder how the uKeg can accomplish so many functions, yet it's a very small piece of equipment. Here are some ‌features that enable it to perform its tasks professionally:
Ukeg tank
VPR cap
Pressure gauge
Vessel
Dispense tap
Interchangeable tap handle
Sight glass
Co2 cartridge
The uKeg series is one of the most appealing mini-kegs in the market that you can own. It's the right size to carry beer in when you are on the go, camping, or hiking. It holds up to 4-5 glasses of beer, hence can serve you, your friends, and your family all together.
It is highly portable because of its lightweight. You do not have to worry about spillage problems or breakage; the material used to make the mini-keg is unbreakable and of great quality. The dispensing tap also has a locking mechanism that prevents liquid from dripping or flowing no matter how you have placed the uKeg.
The standout feature of the vessel is that the co2 connection and regulator are inbuilt into its cap. This saves you the trouble of having to carry several other parts and connect them all over again when you need to use the uKeg pressurized growler.
This carbonated growler is available in 3 consistent types: ‌black chrome, copper, and stainless steel. The black chrome version is, however rare most times, but if you ‌get to own one, you're lucky because it is a unique piece.
The uKegs are also availed in capacities of 64 oz and 128 oz, making it six variations of them for you to select from:
Black chrome 64 oz
Black chrome 128 oz
Copper 64 oz
Copper 128 oz
Stainless steel 64 oz
Stainless steel 128 oz
There are other types of GrowlerWerks uKeg carbonators. These are:
uKeg go carbonated growler– It is less complex and cheaper than uKeg pro
uKeg nitro cold brew coffee maker– It is an integrated cold brew coffee maker and dispenser that uses nitrogen. It is used to only brew coffee.
– How Has the Growler Developed Over the Years?
This mini keg has improved in a number of ways over the years. First, it has insulation that preserves the temperature of beer for much longer hours. Second, it has a beverage dispenser that makes it easier for someone to fill his/her cup anytime and anywhere, whether it is hanging from your bike, placed on a surface, inside your bag, or wherever.
The previous versions rarely had beverage dispensers, forcing one to lift and open the lid so that you can pour yourself or anyone a craft beer.

Product Features Breakdown
Every home brewer should ‌have a uKeg growler. You can store your beers in the fridge, but they are more likely to lose their taste after some time. When you have a uKeg carbonated growler, you can prevent your beer from going flat.
The standout feature of the vessel is that the co2 connection and regulator are inbuilt into its cap. But let's check all amazing features that this small growler offers.
– uKeg Tank
This is the actual mini container that holds the beer and keeps it fresh for days, whether you are out for a picnic with your friends or a camping experience with your family.
GrowlerWerks uKeg 128 oz has the largest capacity that several people can drink from (serves 8-10 beer glasses). There is an alternative 64 oz capacity tank that can hold enough beer for four or five people.
– Vessel
The growler has a double-wall vacuum that is insulated with stainless steel. This feature enables your beer to stay cold for hours. Do not worry about all the days that you will be out in the wild; the beer will stay cold and fresh for all those days.
– Dispense Tap
GrowlerWerks incorporated this feature in their design to enable you to pour your beer at your convenience. You will not go through the hectic process of opening the cap and lifting the mini keg.
Just unlock the tap, and your pressurized beer will rush into the glass.
This distinguishes werks growler from other known growlers, thus making it one of a kind.
– Interchangeable Tap Handle
The interchangeable tap handle contains the growler's tap lock that prevents leakage of the beer. This also means that your movement will be easier from one place to another without worrying if the beverage is leaking.
If you are an artistic brewer, ‌personalize your tap handle to address your needs or speak out for your favorite brewery.
– Sight Glass
The sight glass is a straight transparent line that allows you to see how much beer is left inside the growler. Beverage travels through an inner dispensing tube within the sight glass that connects to the tap. It contains a measuring scale that has one side with pint measures and the other side with ounces.
You will not be caught unaware when the beer is over. You'll always refill your mini keg on time and avoid the last-minute rush.
– Variable Pressure Regulating (VPR) Cap
The cap plays a vital role in the carbonation of beers and other drinks. It regulates different CO2 pressure for different liquids, be it your wine, champagne, cocktail, hard cider, or a mocktail. It also prevents oxygen from entering and oxidizing the beverage.
If you prefer using growlers to dispense or carbonate a variety of drinks, then this is the best equipment to use.
GrowlerWerks pressurized growler carbonates different drinks at different pressures (from 0 to 15 psi) as listed in the table below:
| | |
| --- | --- |
| Drink Type | PSI |
| Stout, porters, cream ales, Barley wines | 3-6 |
| Brown ales, Ambers, Red Ales | 5-8 |
| IPAs, Pale ales, Wheat Beers, and other ales | 7-10 |
| Lagers, Pilsners, Ciders, Kombuchas | 9-12 |
| wine | 12-15 |
The table above shows it is up to you to define what you drink, keeping in mind that too much fizz for the wrong drink will not delight you. Also, flat beer is not as enjoyable. Put the right fizz in the drink of your choice so that you can enjoy it.
– Pressure Gauge
The gauge helps in the pressure's interpretation inside the growler. It looks like a clock-like mechanism that increases clockwise with an increase in pressure. The pressure gauge allows you to put the right carbonation into your beer.
– Co2 Cartridge
GrowlerWerks include two co2 cartridges in their packaging. The uKeg 64 oz capacity tank uses 8 grams of food-grade co2 cartridges. The uKeg 128 oz capacity tank uses 16 grams of food-grade co2 cartridges.
They are essential because they supply co2 into the beer, causing it to have fizzes (the carbonation process).
It is, however, important to note that the cartridges need to be replaced because they get used up, especially during the carbonation process and dispensing. It takes 1 cartridge to carbonate a drink and another to dispense it. It would be wise to have backups in case they get used up during the process.

FAQs
– Where Do I Fill My Growler?
You can fill your growler at any liquor store or bar, depending on the particular county's regulations on growlers. In some states, it is legalized, while in others, it is not. On the brighter side, there are some measures put in place to remove old restrictions.
– Can I Use My Growler to Carbonate Water?
Yes, you can. As a result, you will have sparkling or carbonated water.
– Can the Ukeg Be Used for Other Carbonated Beverages Besides Beer?
Yes, you can put soda, water, sparkling wine, hard and soft ciders, mocktails, cocktails, and other carbonated drinks.
– Can the Ukeg Be Used With Nitrogen Cartridges?
There is a special type of growler that uses nitrogen cartridges instead of CO2 cartridges. This is the uKeg Growlerwerks nitro coffee maker. No other growler uses nitrogen cartridges.
Conclusion
Are you still in doubt if the Werks growler will work for you? This article provides you with the answer you are looking for. Yes, the growler works for everyone. It will give a good value for your money once you have it, and no regrets will follow. It is the perfect growler that will tend to all your needs.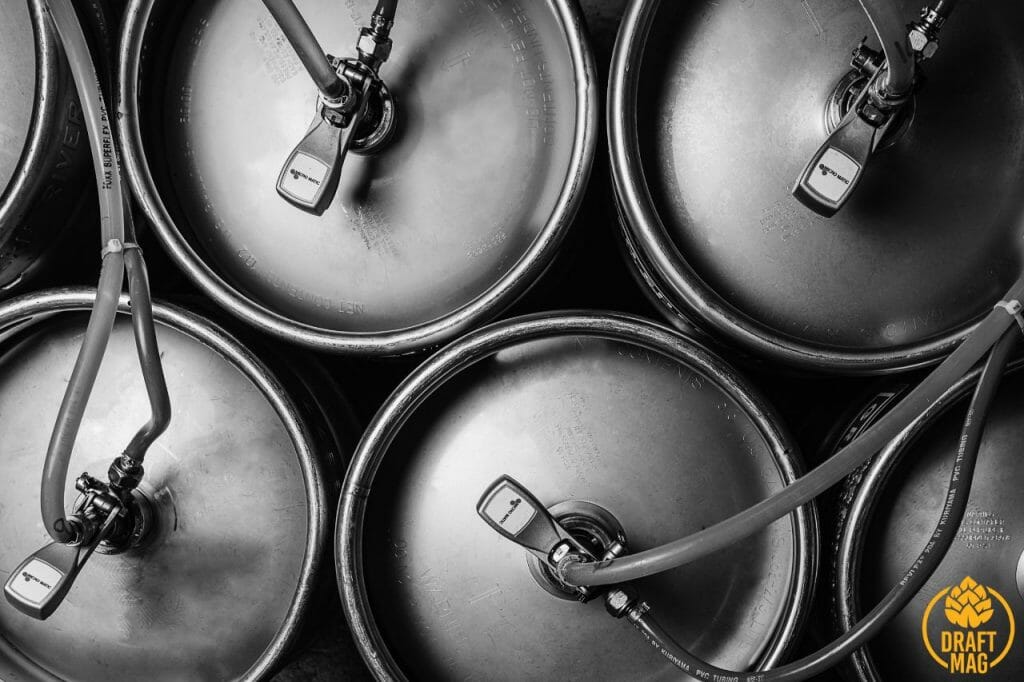 We recommend this product to any home brewer and beer lover, especially those who love engaging in outdoor activities no matter what weather is outdoors. This is the perfect container to carry any kind of beverage in.