Megapot 1.2 Reviews: The Incredible Brew Kettle of All Time!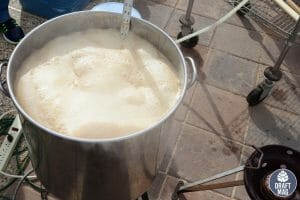 We have been analyzing the Megapot 1.2 reviews for some time now from the tests we've been conducting for the Megapot 1.2 Stainless Steel Brew Kettle; here is what we found out.
From the assembly and the brewing process, this beer brewing kettle is one of the best in the market! It beats all other competitors' models available right now in the market, and that makes it unique. Read through this article to see some of its super features, advantages, and a few downsides.
Pros and Cons Table
| | |
| --- | --- |
| PROS | CONS |
| Has a weld-less dial thermometer that monitors the temperature of the liquid | It is quite expensive compared to other similar products available in the market |
| It has a valve that easily transfers the liquid | It is heavy to lift or carry |
| It is available in many sizes to suit different users' needs |  It's hard to see the volume markers because they are engraved on the inside of the pot, making it almost impossible to check |
| It is made of a quality material that simplifies cleaning and adds it an appealing look | |
Product Highlights
MegaPot 1.2 stainless steel kettle is not like any other home brew kettle that you have seen or used before. It comes with several features over other kettles, making it not only unique but also efficient for your homebrewing process.
The kettle has a wide range of great features and highlights that are listed below:
Graduated volume markings
Tri-clad bottom
Extreme heat protection
Ball valve
Dial thermometer
Riveted and silicon-coated handles
MegaPot 1.2 brew kettle is a requirement for every serious home brewer. It contains the best technology that one would ever need for the brewing process. It also has a wide range of sizes to enable the brewing of huge volumes of beer.
The manufacturing company has made it available in several batch kettle sizes to suit every home brewer's needs. When buying, please note the following batch sizes and compare them with your intended number of gallons:
10 Gallon Megapot that can brew 5 gallons of beer.
15 Gallon Megapot that can brew 5-10 gallons of beer.
20 Gallon Megapot that can brew 10-15 gallons of beer.
30 Gallon Megapot that can brew 15-20 gallons of beer.
The product is made of heavy-duty stainless steel material, which makes its cleaning easier and faster. It also reduces the costs and hustles of maintenance that one would have to incur together with its initial cost.
Just like the bayou classic brew kettle, you can subject Megapot 1.2 kettle to a number of uses besides brewing beer. Some people use it to fry a turkey and make barbeque sauces, among many other sauces.
Here are some of the standout features of the fermenator:
The presence of volume markings engraved inside the tank in gallon capacities is the main factor that differentiates this brew kettle from others.
Another important factor is the 1.2 large proportion that allows the beer to boil thoroughly, thus decreasing off-flavors.
It is the best because of its super speed in brewing.
– How Has the Megapot 1.2 Brew Kettle Evolved?
Northern Brewer has continued to avail several batch sizes for this product. This has been very convenient for many brewers, whereby they can select their most preferred size.
It also has a riveted handle that has a silicon coat, which makes lifting the pot easier. Many brew kettles lack this feature, but the Megapot 1.2 kettle manufacturers considered the safety element for every home brewer.

Product Features Breakdown
Megapot 1.2 Stainless Steel Brew Kettle is an advanced version of brew kettles and has many added advantages to it that are not limited to graduated volume markings and the greatest control over your boil regardless of your heat source. Check the features' breakdown below to find out more about this product and make a conscious decision when it comes to buying it for yourself.
– Graduated Volume Markings
The pot has a volume scale on the inside that is marked in gallon measurements, increasing from the bottom up. Since it brews huge amounts of beer, gallons are the most appropriate measurement, reducing the need for other measurements.
The volume markings will enable you to see and interpret the right volume of your beer, although it could be hard ‌when the beer is brewing and steam released.
This also eliminates the need for a sight glass.
– Tri-clamp Bottom
The presence of a four mm thick tri-clamp bottom functions to ensure even distribution of heat during the brewing process. Your beer will brew evenly every time you use this pot.
– Riveted and Silicon Coated Handles
This is an improved feature of the MegaPot 1.2 kettle. The handles on each side of the pot and the lid are silicon coated, making them heatproof and safe. This ensures extreme heat protection for every user, even if they forget to wear heat protecting gloves.
The handles are also riveted, making the kettle with hot liquids easier to lift. This prevents accidents and injuries such as burns and scalds during the brewing process.
The stainless steel band on the upper rim facilitates firmness in the pot too, making it impossible to break and harm the user.
MegaPot 1.2 kettle is no doubt the safest brew pot you can ever use for brewing.
– Dial Thermometer
The thermometer guarantees total control over your boil. It doesn't matter which heat source you are using. It will help you track your liquid's temperature, preventing it from exceeding the ‌boiling temperature required.
The thermometer reduces the risk of wrong interpretation of temperature; hence you will subject your beer to the right temperatures at all times.
– Ball Valve
The valve is weld-less and aids in liquid transfer. It reduces the need to lift the pot with hot liquid because you can turn on the tap, and the liquid will come gushing out.
You can as well add liquids into the pot through the valve. The valve has an internal diameter of ½ an inch, which is big enough to accommodate liquids. However, ensure that the liquids do not have lumps (solid particles) that would clog them.
The Megapot 1.2 brew kettle is available in a plain kettle, kettle with a valve, and kettle with a valve and thermometer options for all sizes. The decision is all yours on the option that best works for you. Kindly note that if you are making high gravity or ABV beers, use a brew kettle that is double your batch size.
It provides the beer with enough space to boil in and expand. For instance, the 30-gallon brew kettle will be the best choice for high ABV 15-gallon batches.

FAQs
– Concord Stainless Steel Home Brew Kettle Stock Pot vs 15-Gallon Stainless Steel 1.2 Megapot?
Check the below table to find out the differences between the two kettles:
| | |
| --- | --- |
| Concord | MegaPot 1.2 |
| thin walls hence less durable | thick walls hence more durable |
| has no measurements; you will have to measure liquids before pouring them | has a volume scale showing the capacity of liquid |
– Can I Use My Pot in Any Other Way Besides Brewing Beer?
Yes, you can. It can be used to make large batches of soups and sauces, among many other uses. It really depends on your imagination and creativity.
– What Purpose Does a Wort Chiller Serve?
It is a very important piece of equipment because it ensures a high standard of beer and prevents contamination. It plays an essential role in cooling the beer in an effective way and very quickly, allowing to reduce the temperature of the wort. This equipment comes in various colors, sizes, and shapes, so it's easy to find out the one that will suit your needs.
– My Pot Leaks and I Do Not Understand Why. How Can I Fix This?
Always ensure that you install all the parts of the Megapot properly using either a thread tape or bolts and nuts. In case you are not sure how to assemble it, you can watch guiding videos from YouTube or different brands' websites.
Conclusion
From the information above, you can tell that MegaPot 1.2 is the best kettle pot to brew beer in. It does not depend on what grounds you make your judgment. If you consider saving money, then you will properly end up with a less quality type of kettle that will mess with your brewing experience.
If you consider workload and performance, then Northern Brewer MegaPot 1.2 Brew Kettle will give you the excellent results that you are searching for.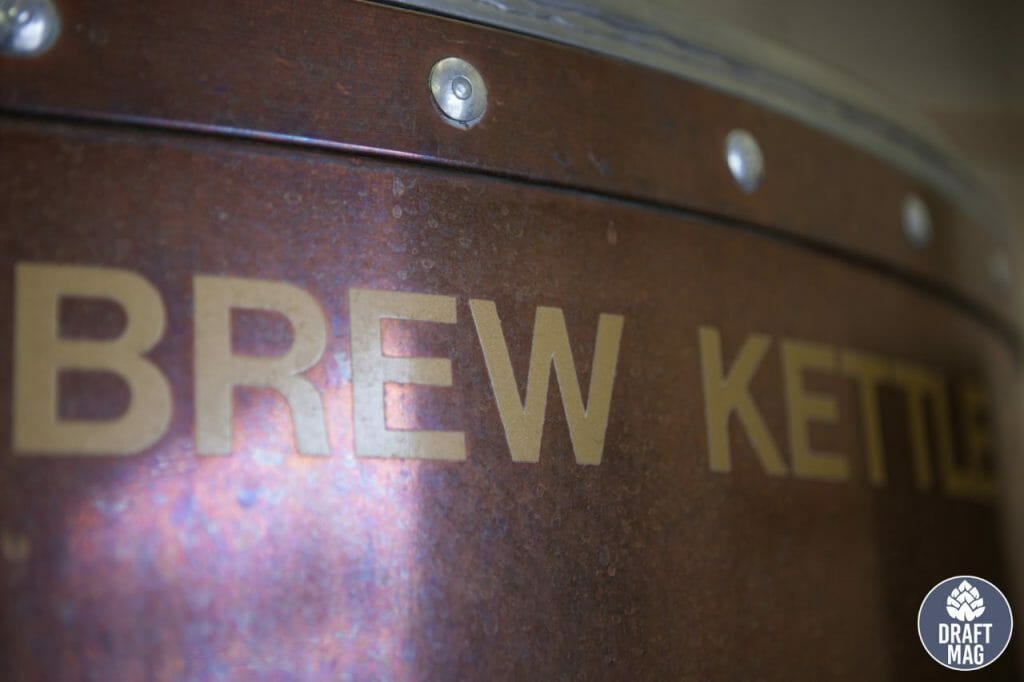 From volume markings to the tri-clamp bottom, not forgetting the thermometer that ensures the temperatures are kept to the desired level. All these features make the whole experience more than great! MegaPot 1.2 stainless brew kettle has been a step ahead of other regular kettles, and that's why it has earned over 4.5-star ratings in the market. It does more than just industrial standards by taking care of every need to enhance the whole experience.