Nelson Sauvin Hops Guide: What Makes This Hop Type Special?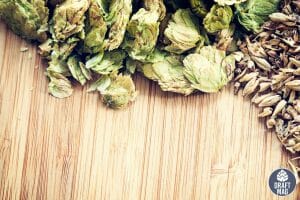 Nelson Sauvin hops is a relatively new type of hop that was specifically engineered to recreate the flavors of English hops in New Zealand. The extreme flavor profile and diverse uses have helped it find a home with many experimental craft brewers.
In this complete guide, we dive deep into understanding all there is to know about the "extreme" Nelson Sauvin hop, so read on to know more.
What Is Nelson Sauvin Hops?
Nelson Sauvin hops is a specially engineered hop that was developed by hop experts and agriculture scientists to get English hop flavors in New Zealand. It is a relatively newer variety of hop that originated in the Nelson region of New Zealand but has made its presence felt ever since its origin.
Fast Facts
| | |
| --- | --- |
| Features  | Description  |
| Origin | Motueka Valley, Nelson, New Zealand |
| Engineered by | New Zealand's Plant and Food Research Institute (HFRI) |
| Purpose | Bittering and aroma |
| Taste and aroma | Smooth but bitter and fruity |
| Alpha Acid Composition | 12 – 13 percent |
| Beta Acid Composition | 6 – 8 percent |
| Alpha – Beta Composition Ratio | 2:1 average |
| Co-Humulone Composition | 23 – 25 percent |
| Total Oil Composition | 1.1 milliliters/100 grams |
| Myrcene Oil Composition | 22 – 23 percent |
| Humulene Oil Composition | 36 percent (total) |
| Caryophyllene Oil | 10.7 percent (total) |
| Farnesene Oil | Less than 1.0 percent (total) |
| Linalool Oil Composition | 0.4 – 0.9 percent (total) |
| Geraniol Oil Composition | 0 percent |
| Close substitute hops | Pacific Jade, Pacifica |
| Best used for | American Pale Ale, India Pale Ale, Pale Ale |
| Yield | Moderate to moderate-high |
| Resistant to | There are no known hop diseases in New Zealand |
| Susceptible to | There are no known hop diseases in New Zealand |
| Storability | Quite good (No specific time frame) |
General Characteristics
The Nelson Sauvin hops have changed the way brewers view or use hops. This extreme hop taste and aroma, which is nowhere near any other varieties found in New Zealand, has many unique characteristics.
What are they and how do you identify them? Here is a list of its top characteristics to help you identify it.
– Taste and Smell
The Nelson Sauvin hops flavor is unique with a very tropical essence and tastes like white wine and grapefruit. It also has subtle taste notes like lychee, mango, apricot, melon, passion fruit, and crushed gooseberry. It has a mild spicy pepper-like smell with a green apple and green grape kind of flavor. It has a slight sour element from all the fruity flavors and smells that helps cut through some of the extreme bitterness of the Nelson Sauvin hop.
It also has a very distinct rhubarb smell, which gives the hop an added tartness and hits the nose at the first instance. But these combinations of flavors and aromas are all very subtle and complementary to each other and do not outshine the others. They work cohesively to form the unique and exclusive, nearly irreplaceable taste of the Nelson Sauvin.
This hop has a rustic and earthy flavor due to the mix of fruity, spicy, and almost grass-like flavors. That is why the brewers who use it make very bold flavor profiles with it and have managed to come up with some of the finest yet most dramatic beer styles.
– Appearance
The Nelson Sauvin has a very condensed cone which is almost oval in shape. The cones are usually smaller than usual at about 5 centimeters long. The cones are generally very compact in structure and have a tapered end.
– Availability
This particular variety of Sauvin hop is available for homebrewers and craft brewers to buy in stores, both online and offline. But they are a proprietary hop so their rhizomes are not usually allowed for home-growing purposes.
So if you wanted to grow your own Sauvin hops in your backyard, you legally can't. You can opt for other simpler and free-growing hop varieties instead.
– Growth and Yield
The Nelson Sauvin grows the most during springtime and has an overall moderate to moderate-high yield. The hops generally mature in mid to late season and have a very identifiable dark red vine when the hop is wholly grown, indicating its harvesting stage. In the beginning, the Sauvin hop takes time to grow, but once it shoots up, it grows pretty fast. It also forms a clavate-framed vine at the end of its growth, which makes it very difficult for farmers to pluck.
Despite its extreme flavor and bitterness, the Nelson hop is quite popular and is also available in organic varieties. It actually became the highest-produced hop in 2015, with 165,750 kilograms harvested. It was also named the third-highest produced hop in the organic category, with over 4,290 kilograms collected.
Most hop farmers in New Zealand grow more than 50 percent of Nelson Sauvin on their lands and they are so widely used and sold. Many of these farmers can retire cultivating only Nelson Sauvin due to its high demand in the market.
– Uses
This hop is used for dual purposes. It is used both as a bittering hop and as an aromatic hop in different beer styles. The strong bitter flavor works well with many different types of hoppy ales. The layers of aromas pair well with experimental ale beers or exclusive lagers, which have unique flavor profiles.
The Nelson Sauvin oils are very intense, so most brewers need to strike the right balance with their selection of hop pairs, grains, and yeast to not let this intense flavor overpower the original taste of the beer.
– Storage
As New Zealand has no hop diseases as such and was grown with parent plants resistant to diseases, the Nelson Sauvin has excellent resistance to diseases as well. This resistibility and other factors make this hop highly storable. The alpha acid has quite a good retention for this hop even after long months in storage — another reason why it is so popular among craft brewers.
– Substitutes
Some brewers and Nelson Sauvin cultivators have argued that this unique hop has no close substitute that also has the multiple layers of flavors and aromas as this one, but there are four hops that have a similar flavor profile and work well enough as a Sauvin hop substitute.
Pacific Jade
Pacifica
Motueka, and
Riwaka
These can be used when you are not able to get your hands on the Nelson Sauvin hop. These similar hops are all chosen by the taste and feel of individual brewers, so it is also advisable to try and find your own replacements that work best for whatever beer brewing recipe you are following.
– Pairings
The Nelson Sauvin works well with many different hops that complement each other. This hop has an extreme flavor profile. Thus, it needs cautious and specific hop pairings to let all the flavors shine and not make one hop overshadow the other.
Here are some of the best pairing suggestions that veteran hop experts and brewers swear by. This is not a full-proof list, but they will give you a headstart in understanding the kinds of hops that work best.
Cascade
Centennial
Citra
Simcoe
Mosaic
Small amounts of Motueka
Zeus
Galaxy
Strata
Where To Buy
Whether you want to buy the Nelson Sauvin hop cones or hop pellets, there are multiple different options. Here is a list of stores categorized by countries to help you find a Nelson hop seller.
Yakima Valley Hops (USA)
Great Fermentations (USA)
Hop Alliance (USA)
Midwest Supplies (USA)
Northwest Hop Farms (Canada)
BeerCo (Australia)
Amazon (USA)
Humlegårdens Ekolager (Sweden)
Brook House Hops (United Kingdom)
Brewshop.no (Norway)
Kegland (Australia)
Brewshop.co.nz (New Zealand)
The League of Brewers (New Zealand)
Grain and Grape (Australia)
Nelson Sauvin Hops Beers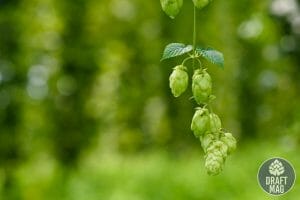 In the hands of craft brewers and experimental home brewers, this extreme hop had a lot of takers. The Nelson Sauvin hop has been used in many craft beer styles since its commercial cultivation started. But most brewers stick to making different kinds of ales because the extreme bitterness compliments ales.
Very few varieties of exclusive and seasonal lagers have also been produced using Nelson Sauvin. Here are a few types of beers that are popularly made with it.
American IPAs
Specialty IPAs
Pale Ales
Specialty Lagers
Below, we have listed a few of the beers that use the Sauvin hop in their commercial brewing process. You must try at least one bottle/can of each to understand the true depths of flavor in this particular beer before forming an opinion.
– Zeelander by the Toppling Goliath Brewing Company
This beer only uses the Nelson hop in the brewing process. This is a very popular IPA and lets the flavor of the hops shine. It also has mild taste notes of oranges, marigolds, and an overall earthy aroma. This forms an outstanding balance of flavors and forms a refreshing drink.
– Nelson by the Alpine Brewing Company
The Nelson beer is a strong IPA that uses the Nelson hop throughout the brewing process, which includes dry hopping. It is a dry beer that has a burst of flavors. It also uses European rye, which gives it an overall grainy and malty taste along with the bitterness from the Nelson hops.
– Femme Fatale Blanc by the Evil Twin Brewing Company
The Femme Fatale Blanc is another excellent India Pale Ale that uses just the Nelson Sauvin hops to brew. The extreme bitterness is well-used in this ale and the ABV is only 6 percent, which is relatively light for an ale.
It is specially barrel-aged and brings about an extra depth of flavor which works wonders with hop. This also has a fruity, tangy flavor packed with refreshing essences that finely balances out the bitterness but also does not overpower it.
– Beers That Pair Other Hops With the Nelson Sauvin
Some craft brewers have taken their experiments a step further and mixed up the Nelson Sauvin hop with other hops to develop many more beer styles and unique flavor profiles.
Hop Rocker by the Mac's Brewing Company: owned by Lion Nathan — Uses Nelson Sauvin and Cascade. (The first-ever craft beer that used the Nelson Sauvin)
Blazing World by the Modern Times Brewing Company — Uses Nelson Sauvin, Simcoe, Mosaic.
The Pupil by the Societe Brewing Company — Uses three different hops: Centennial, Citra, and Nelson Sauvin.
Saison Sauvin by the 8 Wired Brewing Company — Uses Nelson Sauvin and a very small amount of Motueka hop.
Griffin's Bow by the Samuel Adams Brewing Company — Uses Nelson Sauvin and Zeus hops.
Origins
Nelson Sauvin hops originated in the Motueka Valley, Nelson region of New Zealand, which is almost the hop capital of the country. The Nelson region saw an English settlement in the 1800s who brought the beer brewing and hop-growing culture with them. They brought back their hop growing styles from Britain and found very favorable climate conditions in Nelson for hop growth. This leads them to start growing a large variety of hops in and around Nelson.
In the 1920s, the English introduced a Californian hop in this region called the "Late Cluster" locally known as "Cali." This hop became a revolutionary new taste in the New Zealand beer market. But by the late 1940s, this Cali hop saw a significant decline due to a disease attack called Phytophthora. It destroyed all the new and existing hop plants and cultivation stopped immediately.
– Initial Production
To fight this sudden problem in breeding hops, a specially engineered hopping breeding program was started in the country. Now the scientists and cultivators involved wanted to develop a disease-resistant and high-yielding hop variety. They paired Phytophthora with multiple different hops and cross-breed them for dynamic new flavors.
In the 1950s, New Zealand saw a rising demand in craft brewers for seedless hop varieties. That is when they cross-bred Late Cluster with Calicross, Smoothcone, and First Choice to introduce new varieties in the country.
A few years later, the Nelson Sauvin was developed from the Phytophthora resistant female Smoothcone hop and an unknown male variety of New Zealand's finest hop. The New Zealand's Plant and Food Research Institute (HFRI) ran a program for over decades with many test runs, comparisons with other hops, and cross-breeding to develop this new hop variety.
– Commercial Production
After these trials came the first semi-commercial production of the 225 Nelson Sauvin hops (code-named 85-03-06 during the research). They produced around 100 kilograms of hops on a selected plot of land to see if the cross-breed made any disease-resistant and flavorful hops.
This was when the Sauvin hops came into being in the New Zealand hop market. A major test runner in this first semi-commercial production of Nelson Sauvin was the Lion Nathan brewery, which later became the first brewery to use this hop commercially. Its final commercial production finally started in the year 2000 after multiple trial productions.
– Scientific Research
Interestingly enough, studies by hop experts found that the regular hop oil, such as esters, aldehydes, and terpenoids, such as myrcene and humulene, do not bring this unique white wine-like flavor. This is brought on by other chemical compounds in this hop.
Further research by scientists found out that lesser-known components of the hop oil like 3-sulfanyl-4-methypentan-1-o1 (3S4MP) and 3-sulfanyl-4-methyl pentyl acetate (3S4MPA) are the reason behind this fruity, rhubarb and grapefruit smell and taste of this hop. This also brings on the sour green apple flavors and fruity, fresh apricot taste to enhance the layered taste of the Sauvin hop.
– Name
The name of this hop has two parts. The first part is a tribute to the Nelson region, where this hop was first engineered and cultivated.
The Sauvin part is inspired by the taste of this hop. This hop almost tastes like a fresh white wine by a local brand named Sauvignon Blanc wine and that is what inspired the name Sauvin hop.
Summing Up
In this article, we have managed to highlight everything there is to know about the Nelson Sauvin hop from New Zealand. If you are a hop lover, enthusiast, or craft brewer, this information will come in handy, so before we part, here is a quick recap of all the things you need to remember: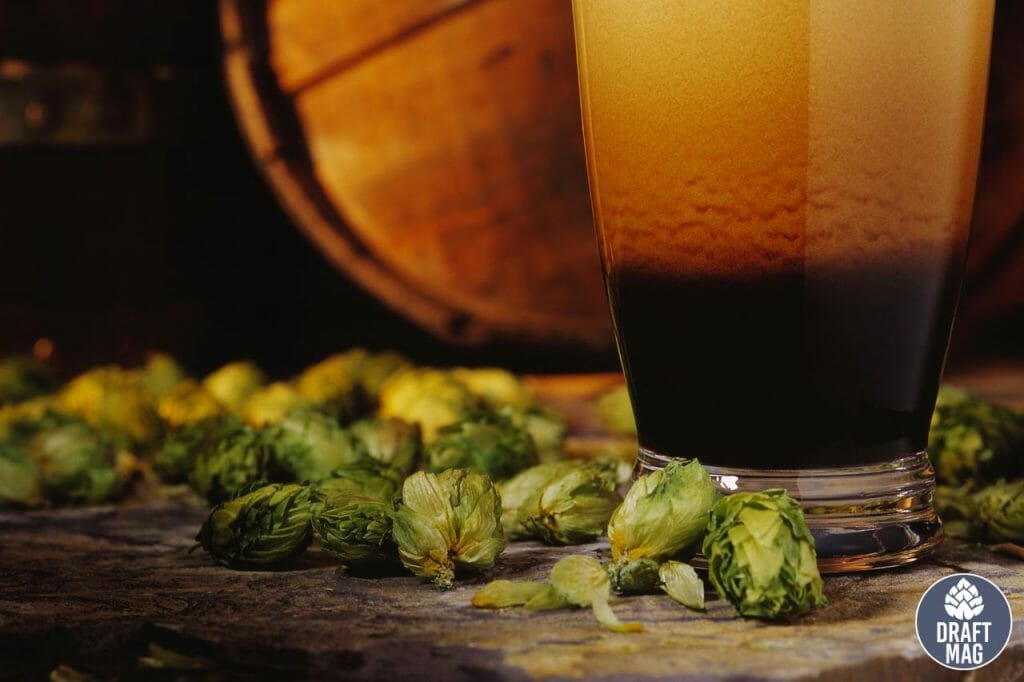 The Nelson Sauvin hop is an extreme flavored hop from the Nelson region of New Zealand and was first engineered and developed by New Zealand's Plant and Food Research Institute (HFRI) in their labs.
The Sauvin hop has a very dynamic flavor profile which is very tropical and has flavors like white wine and grapefruit.
It also has subtle taste notes like lychee, mango, apricot, melon, passion fruit, crushed gooseberry, and subtle notes of spicy pepper.
It is mainly used to make bitter and aromatic ales and occasionally aromatic lager.
It is used both as an aroma hop and as a bittering hop depending on the recipe at hand and the type of beer being brewed.
Even with all the information listed here, you should taste some of the beers listed above and form an opinion about this hop. You can also try using the hop in any craft brews to understand it better.