Polish Beer: A Complete Guide to the Best Polish Brews in the Market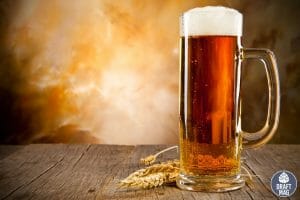 Polish beer is gaining popularity in the European craft beer market and many of its brands are now competing with popular Frech and English beer. From many dynamic new flavors from popular brands to excellent new craft breweries, Poland has one of the best and oldest beer brewing scenes in Europe.
It is high time you try out these hidden gems in the world of beer. Read this complete guide to get a better idea about the best beers from Poland that any beer lover can't afford to miss.
The Best Polish Beers
The beer market in Poland is changing rapidly, and many new craft breweries are popping up by the day. In 2011, a brewery named Pinta introduced a dynamic new taste with a regular IPA called Atak Chmielu, and this was the catalyst for other craft brewers to start doing business with experimental flavors.
Though other European beers have dominated the market, Polish beer is gaining momentum. Exciting new brands are coming up to challenge your taste buds. As a matter of fact, Polish beer brands has been in existence for more than a thousand years.
To date, they have created an endless number of brands and tastes, so let us take a look at some of the best ones to guide you on this adventurous journey.
– ZUBR by Browar Dojlidy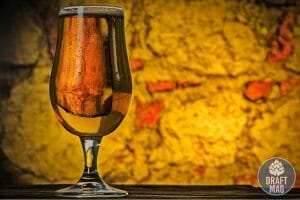 This brewery is currently on top of the list in the beer market and their flagship beer ZUBR is the most popular among the lot. It was launched in the year 2003, and its name was coined from the national animal of Poland, the Bison. ZUBR is a pale Polish lager beer that was started brewing by one of the oldest breweries in Poland way back in 1768.
The ZUBR has a unique floral taste, dark golden color, and 6 percent ABV. It tastes like a good old pilsner and has a slight hoppy flavor and a sweet caramel taste. Due to this blend of flavors, it works well with salty food like chips, pretzels and smoked meat.
Other Beers You Must Try: Prażubr (a form of unpasteurized lager)
– O.K. Beer by Browar Okocim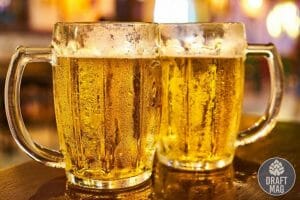 The O.K. Beer is brewed and manufactured by Okocim brewery, which opened its gates in 1845. This beer is popularly known as one of the still existing "Polish pills" beers that have saved itself from the strong European influence of the Germans and English brewers.
The O.K. Beer is quite a smooth drink with a distinct taste of malty grain and notes of sweetness. The hoppy bitterness is hardly noticeable to the taste palate and the ABV resides at a 6.2 percent medium-high level. This beer makes for an excellent pilsner. Above all, O.K. beer is much cheaper than its competitors, making it quite popular among the locals.
Other Beers You Must Try: Okocim Mocne (lager), Okocim Radler (flavored lager), Okocim Mistrzowski Porter
– Tyskie Gronie Lager by Browary Książęce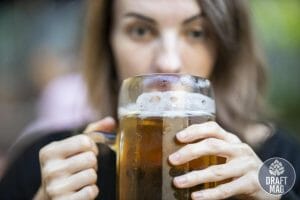 This particular lager, also known as a Bohemian lager or macro lager, is not just rage in Poland but has gained popularity across the globe. This is the only Polish beer that has been twice honored with the "Beer Oscars" awards in British Brewing Industry Awards.
This lager has a very clear malty smell with a mild and balanced bitterness and is not very hop-forward. This beer is very shiny and light golden in color and finds a perfect balance of flavor with a 5.6 percent ABV level. This is why it is very widely sold across Poland and also found in some parts of the USA.
Other Beers You Must Try: Tyskie Pszenne (wheat-based lager), Tyskie Palone (dark lager), Tyskie Pilzne (Pilsner)
– Żywiec Jasne Pełne, Browar Zywiec & Browar Bracki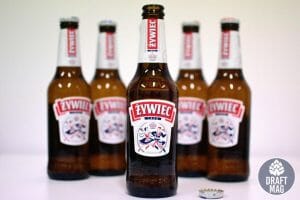 The name Zywiec is probably the most popular Polish word among beer lovers worldwide. This brewery was founded in 1856 and the Zywiec pale lager has been in production since the beginning. It is their flagship beer and the bestselling one.
The Zywiec Jasne Pelne is light straw yellow in color, a classic European lager beer. This beer has a medium alcohol level of 5.6 percent ABV, making it a smooth drinking beverage. The texture is quite clear and forms a thick foam head when poured out.
This beer has an exclusive fruity and sweet taste and is very low on the bitterness unit, almost negligible. The endnotes have a hint of grainy maltiness, but the fruity sweetness is the more dominant taste. This classic and more than 160-year-old lager is still relatively affordable, but they have launched a range of new craft beers that are more expensive.
Other Beers You Must Try: Żywiec Białe (witbier), Żywiec (American Pale Ale), Żywiec Porter, Żywiec Saison
– Lech Premium by Browary Wielkopolski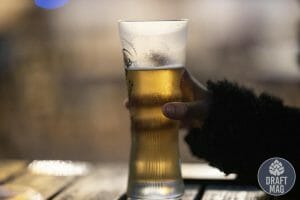 Lech brewery is much newer compared to the other breweries in Poland as this brewery was opened in 1975. Their flagship beer, the Lech Premium, has become an instant craze in the market after they opened shop. The Weilkopolski brewery is an industrial brewery and has made the most classic lagers around town.
The Lech Premium is very light and refreshing in taste with a very high carbonation level, giving rise to a lot of fast-rising bubbles and a fizzy effect. This is a typical and classic European style light lager beer that has 5.05 percent ABV and is quite an easy drink. It is best drank on sunny days.
The Lech also has a very strong earthen smell like hay and is almost green grass-like, making it very rejuvenating and fresh. It also has some side notes of bitter yet floral hops, but none of them are very hard-hitting or aggressive to the taste palate or nose.
Other Beers You Must Try: Lech Pils (Pilsner), Lech Lite (Pale lager), Lech Ice (Flavored light lager)
– Tatra by Browar Leżajsk by Grupa Żywiec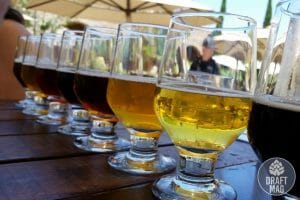 Their flagship beer is Tatra pale ale, and this range of beer is specially targeted towards the masses. They are all of a more inexpensive range and cater to the working-class people. Their Tatra Jasne Pelne is a classic pale lager beer that is light and refreshing in taste. This has a slightly higher ABV level at 6 percent and the bitterness of the hops is quite well-pronounced.
This brewery is one of the oldest breweries in Poland and has forever been a favorite among the locals, which makes it a must-try.
Other Beers You Must Try: Tatra Mocne (strong lager), Tatra Niepasteryzowane (unpasturized lager)
– Warka Classic by Browar Warka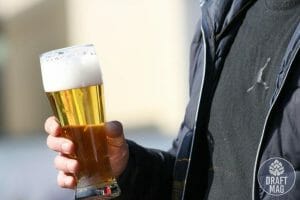 The Warka Classic is a light European lager with a 5.7 percent ABV level. The flavor is very mild and subtle and the bitterness is not too strong. They use exclusive Polish Magnum hops and local ingredients to develop subtle layers of taste.
The original brewers of Warka started brewing beer in the late 1400s and they used to deliver their beer to a Duke in Poland. Since then, their classic lager beer has been famous and pleasing the Polish people and has also gotten commercial recognition in the past years.
The Warka classic has an amber and orange hue and forms a firm white head when poured out. You can clearly smell the grainy malts and rustic smell of natural hops. This has a medium-bodied finish, which is quite light and refreshing.
Other Beers You Must Try: Warka Strong (strong lager), Warka Radler (a range of flavored lagers)
– Harnas by Browar Okocim & Browar Kasztelan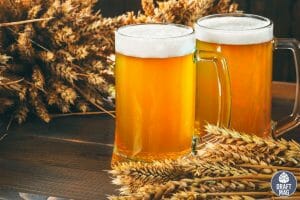 The Harnas Jane Palne is the flagship and most popular beer by the Browar Okocim & Browar Kasztelan collaboration. This beer was named after the classic Polish series "Jasonik." This beer has a mass-scale appeal and caters to the working-class audience in general.
This beer is not very old. It has been in the market for about two decades but has created quite a rage with its subtle and light flavor profile. It is a modern take on the classic pale ale beer from Europe with a 6 percent alcohol level.
This is a full-bodied beer that is achieved using very exclusive ingredients. There is a certain smell of the malt grain that is used and leaves a cereal-like taste in your mouth. With every sip, you can also smell the slight bitterness from the hops and the multi-layered flavor.
Other Beers You Must Try: Palone (dark lager), Signature (pale lager)
– Łomza Jasne by Browar Łomża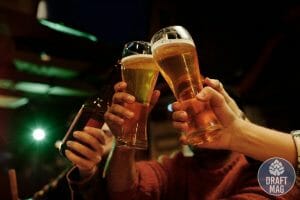 This is a very clean and crisp bottom-fermented classic lager beer that has been in business for many decades. Lomza Jasne is a pale lager with a 5.7 percent ABV level, making it very easy to drink. The taste is not too bitter and the flavor is very true to the Polish style of brewing beers.
This beer has a shiny golden yellow color with a clear texture and forms a thick white head when served in a glass that causes a lot of lacing. It also has a very malty and biscuit-like taste. The flavors are quite distinct and have light notes of pine and citrus flavors that come as an aftertaste. The bitterness is not very high and fits in very well with the natural pine smell and finishes with a light to medium body.
Other Beers You Must Try: Łomża Ciemne (dark lager), Łomża Pszeniczne (wheat beer), Łomża Niepasteryzowane (unpasturized lager)
– Buba Extreme Jack Daniels by Browar Szałpiw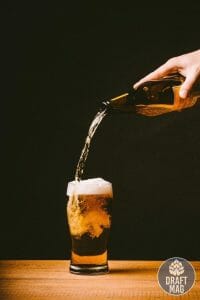 The Buba Extreme Jack Daniels is probably the most unique beer on this list, with a unique story to its name. Makers and sellers even sometimes just call it Jack Daniels, so is it beer or scotch? It is a fermented beer and stored in old and used Jack Daniel whiskey barrels. That brings about the exclusive and rich flavor of this beer.
This is a quadruple beer and has an extremely high level of alcohol, as is suggested by the name. The ABV stands at 16 percent, making this beer a little harder to drink than your regular lagers. The Buba Extreme has a dark red and almost brown color. This is a very strong lager and has a very subtle note of whiskey in it.
It also tastes of dark fruits and deep flavors of bitter-sweet caramel vanilla and wooden barrels. The malt flavor is also strong on the palate. Overall, this beer should be drunk with care, but the exclusive flavor is something you can never find a close second to, so it is a must-try.
Other Beers You Must Try: Szałpiw Buba Extreme Calvados BA (strong lager), Szałpiw Buba (lager), Szałpiw Buba Extreme Cognac BA (strong lager)
– Perła Chmielowa by Browary Lubelskie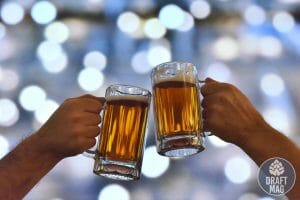 Perla is a hop-forward pilsner beer with an ABV level of 6 percent. This beer is also very affordable and is also their flagship beer that has a centuries-old secret recipe.
The bitterness of this pilsner is quite noticeable, which makes it a favorite among beer lovers. There is a lot of carbonation which gives it a light and fizzy effect and makes it an easy drink even with the hoppy bitterness. The hops used also leave a very fruity and citrusy smell, which balances out some of the bitterness. The grain used also makes the overall taste very wheat and bread-like, which is appreciated by most beer connoisseurs.
Other Beers You Must Try: Perła Jasne Palne (light lager), Perła Niepasteryzowana (unpasturized lager), Perła Mocna (strong lager), Perła Porter Bałtycki (baltic porter)
– Ciechan Pszeniczne by Browar Ciechan brewery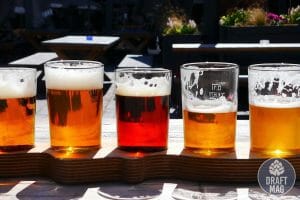 This particular beer has a 4.8 percent ABV and is relatively light on the taste palate. This is brewed in the classic style and is one of the best wheat beers on the market. This beer is totally pasteurized but not filtered, so the overall appearance is hazy. This has a distinct bread and wheat smell along with layered notes of fruit and a spicy smell.
Other Beers You Must Try: Ciechan Pszeniczne Niefiltowane (Hefeweizen), Ciechan Porter Whisky Barrel Aged, Ciechanów Kartesci Zokonik  (Pilsner)
– Kozlak Amber by Browar Amber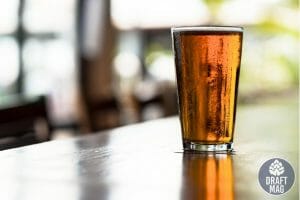 The Kozlak Amber is dark in color and almost ruby-like. This is also a German-style beer and has a hop-forward caramel-like flavor profile. The ABV of this beer is 6.5 percent and has very distinct taste notes of sweetness and freshness from the natural water used in the brewing process.
The brewmasters at the Amber also use an exclusive in-house yeast that remains a secret of their brand. When poured, it forms a bubbly head but does not have great retention. There is a subtle taste of bready maltiness, which is well balanced with the bitterness of the hops. This beer is made with both malt and barley wheat to gain that extra depth of flavor, which is very popular among all locals.
Other Beers You Must Try: Kopernik Browar Amber, Amber Naturalny, Zywe Browar Amber
– Pilsner Urquell by Pilsner Urquell Browar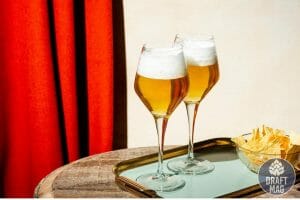 The Pilsner Urquell has been in the market for the last 175 years. The brewers have stayed true to the original recipe and use triple decoction and wooden lagering barrels to develop and capture the unique taste in their pilsner beer. The beer has an ABV level of 4.4 percent and is a light and refreshing drink.
Legend has it that this was the first pilsner lager that was ever invented and the brewers took both Poland and the world by storm. Since then, this beer's unique brewing technique has seen many close recreations across the world, but none are an exact replica. You can find a delicate balance of hops and sweet maltiness in this beer, making it a major fan favorite.
Other Beers You Must Try: The flagship Pilsner Urquell is their only brew.
– Piwo Z Grodziska by Browar Grodziskie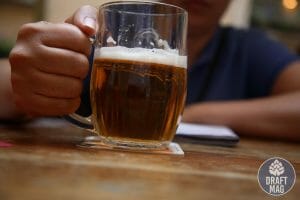 This beer is described as the Polish champagne of beers. It is fruit-flavored and has a very low alcohol level. Its ABV level is at 3.1 percent, with a fizzy carbonated mouthfeel and a subtle fruity aroma. When poured, this also has a thick foam head and has a subtly bitter taste note.
Other Beers You Must Try: Porter Grodziski, Blind Bat Vlad the Inhaler, Off Color 15 Feet
FAQ
Is Stella Artois a Polish beer?
Stella Artois is a Belgian beer, not Polish.
What is the oldest beer in Poland?
Żywiec is the oldest beer in Poland, founded in 1856.
What makes Polish beers unique?
Polish beers are known for their rich and malty flavors, often with a slight sweetness. They typically use traditional European ingredients such as Saaz hops and Pilsner malt. Polish brewers also have a long history of producing dark beers like porter and stout, which are less common in other European countries.
Summing Up
Polish beer has a lot to offer but has been shadowed by the other European commercial beers. Here is a quick recap of the top Polish beers to revisit before you go for a taste test.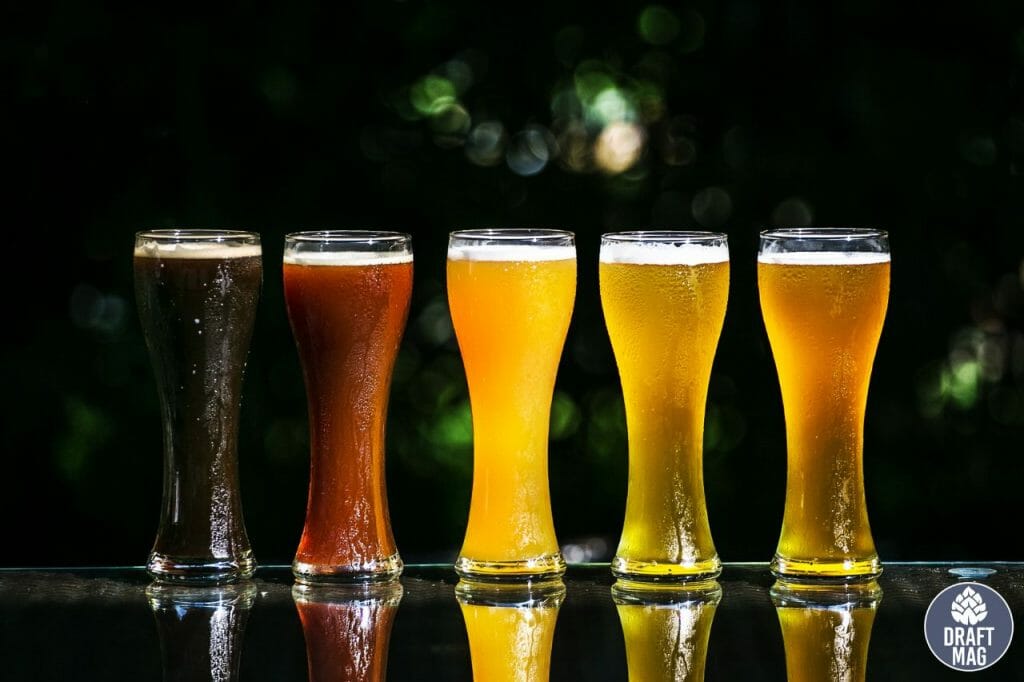 The significant dominant beer type in Polish beer is mostly lager and pilsner, with very few ales doing the rounds.
There are many centuries-old Polish breweries in the country that have age-old brewing techniques and unique flavor profiles.
Some of the most well-known beers in Poland are ZUBR, Ciechan Pszeniczne, Łomza Jasne and Harnas. You must taste them to know the authentic flavor of Polish beer.
There are three major commercial brewers in the Polish market — Kompania Piwowarska, Grupa Żywiec, and Carlsberg Poland. However, they have been subdivided among multiple brand names and beers.
Preferably, you should try out all the Polish beers from our list before you form an opinion on them. If not, then do try the top three before you choose your favorite among the lot.