Radler Beer: Welcome Summer With This Popular, Refreshing Drink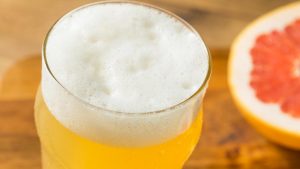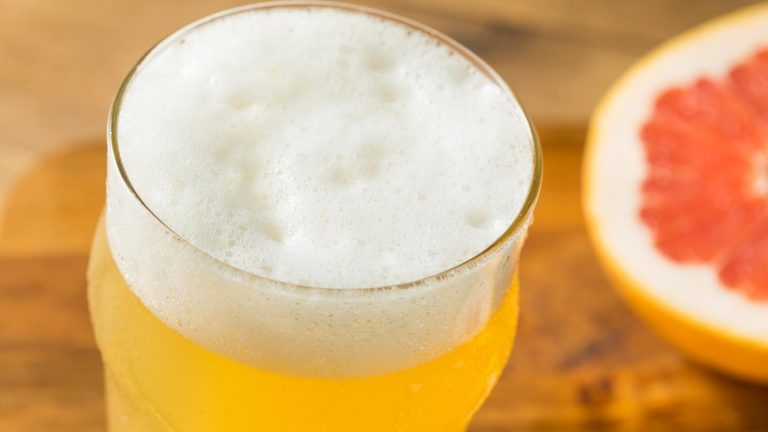 If you are wondering what a Radler beer is, it's a refreshing mixture of a lager and citrus soda. If you've ever wanted to quench your thirst with something with a dash of lemon on a hot summer day, a Radler is exactly what you need. It is light like a summer breeze, cool and refreshing like lemonade with extra ice, and super sessionable.
This article will tell you everything you need to know about this unique and refreshing beer.
What Is A Radler Beer?
A traditional German Radler beer is a 1:1 mixture of a lager and citrus soda (like a lemonade). You can either mix half a serving of lager with half a serving of lemonade or grapefruit-flavored soda for extra flavor, and you've got yourself a refreshing raddler beer.
It is super easy to make a Radler at home, or you can ask your regular bartender to make you one in a jiffy. There are also plenty of canned radlers available in the market if you don't feel like making one yourself.
This mix was popularised in Europe and is very similar to a Shandy (another summertime drink). The Radler alcohol percentage varies from 2-4 percent, so even after downing a couple of cans, you'd still be in pretty good shape.
The History of the Radler Beer: A Legendary German Story
There are different stories on how the lemon Radler beer came into existence. One of the most famous ones is a tale from Germany, where there is no doubt that Radler is a hit. It has different names in different regions of Germany. In Bavaria, it is called a "Radler," but in north Germany, it is called "Alsterwasser."
Legend says that Franz Xaver Kugler, an innkeeper in Germany, used the country's cycling craze to his benefit. He created a bike train from Munich to his tavern in Deisenhofen. One day, about 13,000 cyclists took that route, looking to quench their thirst. Kugler soon started running out of beers, and this is when he came up with the idea to create the Radler beer.
He split his beers into two and mixed them with classic German lemonade, serving this new drink as Radlermass. In English, "radlermass" literally means "cyclist liter." It all worked in his favor as he had wanted to get rid of the lemonade which nobody otherwise bought. The cyclists realized this was an excellent drink for sportspeople as the drink's ABV was a low 2-4 percent.
The World Welcomes Radler With Different Flavors To Try
Over time, this beer entered the American market where small craft brewers started to create their own versions of American Radler.
Hence, even over a century later, the world is still enjoying different versions of Radler beers. When we say "lemonade" in Germany, it is more like 7-up or sprite. It is a carbonated citrus soda unlike the sweet non-carbonated lemon drink in America. In Canada, people make a Radler with grapefruit instead of classic lemonade.
Today some of the best radlers still get imported from Europe. They come in the form of hefeweizen and grapefruit soda (also known as schofferhoffer grapefruit) and steigl grapefruit (a mix of lager and grapefruit). Both come with less than 2.5 percent ABV and are an excellent drink for the summer months.
Why Would You Drink a Radler When You Can Have a Beer?
This is how the Americans would react to Radler beer.
Why would you even drink a beer with lemonade mix, when classic beer is available within an arm's reach?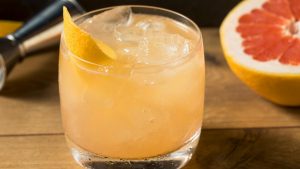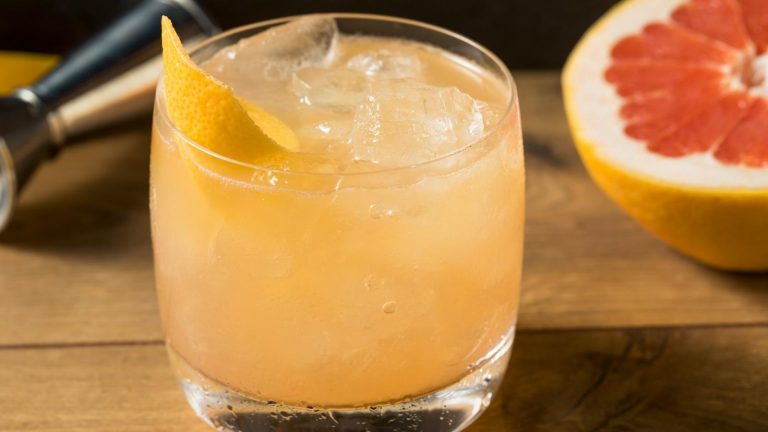 A simple answer to this is to bring joy to a hot summer day. Lager beer is extremely light and refreshing by nature. A Radler typically means cutting lager with lemonade or any deep citrus flavor, which means the beer is now going to taste sweeter and more upbeat for a long summer day at the beach.
A Radler is super tasty, which is why it got so massively famous in the first place. If it wasn't tasty or if it made the beer stale or pungent, who would want to have it regularly?
Radlers You Should Definitely Try: The Best in the Market
A Radler is basically half lemonade half beer. It tastes refreshing, it smells great, and it is light in alcohol by volume percent too. Even downing a couple of these drinks won't make you go home walking sideways.
– German Radler Options: What They Use To Make Their Radlers
Germans mix their beers with a couple of different combinations to come up with new flavors.
Carbonated soda – a classic german lemonade
Sweet Syrup Shot – Green Waldmeistersirup, Yellow Zitronensirup, Red Himbeersirup. These are woodrup, lemon and raspberry flavored respectively.
If you are in no mood to make your own Radler, there are endless readily available options to try and test in the market.
These are some of the best Radlers you must try for a long and satisfying summer:
– Stiegl-Radler Grapefruit
If you like the pink grapefruit flavor, then this drink is for you. This Radler is a mix of 40 percent lager style Goldbrau and 60 percent grapefruit soda. It only has 2 percent ABV, making it a super light, easy-breezy summer drink. A couple of these through a sundowner, and you would still be standing on two feet.
– Spf 50-50 – Red Hare Brewing Company
This is a more unique mix compared to other radlers. Radlers are basically lager and citrus soda in a 50-50 mixture. The SPF 50-50 is made with a mix of India Pale Ale and grapefruit soda, which is called the India Pale Radler.
It has an ABV of 4.2 percent, very close to some basic beer styles, but with a juicy twist of grapefruit flavor. The hops from the IPA compliment the sweeter notes of the grapefruit, giving this drink a nice and refreshing touch.
– Sweetwater Squeeze Radler – Amsterdam Brewing Company
Everything from the packaging to the taste of this drink screams girly, but before you judge it, this is only because of the pink packaging and the extra sweet taste of the Radler. This drink is an overload of grapefruit and sweet orange juice flavors.
It has a full body with an ABV of 3.8 percent, so if you are in the mood for juice and beer at the same time, this is your go-to drink.
– Moosehead Grapefruit Radler
This Radler is based on a funky mix of natural grapefruit juice, grapes and lemon juices.
It is a golden-colored drink with an ABV of 4 percent. This Radler offers a little more kick than its competitors, and it has a unique taste profile and comes in an iconic green packaging.
– Totally Radler – Hopworks Urban Brewery
This is a light-bodied sweet lager with malt sweetness and a balanced dose of lemon. It is more fruity than citrusy. It looks like a witbier, and this Radler has an ABV of 3.1 percent.
– Krombacher Radler
Krombacher Privatbrauerei Kreuztal mixes its classic pale lager with lemonade in equal quantities. They also add lime and fresh mint flavors to the Radler to make it extra flavorful. It has an ABV of 2.5 percent.
– Ginger Lemon Radler – Boulevard Brewing Co.
This Radler is zesty, lemony and ultra-refreshing. Even the packaging makes it clear that it is a summer drink. This is a classic mix of beer and lemonade, creating a fun afternoon drink.
It has an ABV of 4.1 percent and an IBU bitterness level of 12. There are fading tastes of ginger at the finish of the beer.
– Tricycle Radler – Parallel 49 Brewing Co.
With an ABV of 3.8 percent, this drink is a fruit and field style beer with a gentle flavor of grapefruit. The drink is pinkish in color and has an aroma of grapefruit, a hint of sweetness, and has a tart finish.
– C.A.L.M Radler From Goose Island Beer Co.
C.A.L.M. stands for Cucumber and lime mint flavors. It is a clever way to name a drink, and the name says it all, although it is not calm in any way.
With an ABV of 4.2 percent (closer to some light lagers), it starts out as a balanced wheat ale with a crisp flavor and a light, creamy body.
– Red Racer Radler – Central City Brewers
This is a funky Canadian Radler, made and packaged with bikers and cyclists in mind. With an ABV of 3.6 percent, this Radler is a fancy mix between India Session Ale (ISA) and grapefruit.
There is a classic balance of malts and hops in this drink, and overall these taste on the sweeter side. The packaging is also super appealing, with bikers printed on the cans.
– Tricycle Lemon Radler – Parallel 49 Brewing Co.
Most of the must-try Radlers on this list have been grapefruit-centric, but this is one radler you must try with a lemon twist. With a funky yellow-blue packaging color, it stands at 3.5 percent ABV.
It is a mix of Meyer lemon juice and lager beer and smells like mandarin orange. You can make a funky cocktail out of this by adding some vodka or gin — experimenting is fun, after all.
National Radler Day: Celebrate With Radler
June 22 is the official celebration day dedicated to Radler beers. It is National Radler Day — the most refreshing day of the year. It was named in honor of the cyclists who became the reason for this drink in the first place.
In Portland, Radler enthusiasts can participate in a 17-mile bike ride starting from Hopworks BikeBar every year on this day at 5 p.m. The race ends at the same BikeBar post, where everyone then indulges in a radler party.
FAQ
Are all lagers with citrus Radler beers?
Not all lagers with citrus are Radler beers, as Radlers are specifically defined as lagers mixed with fruit juice or soda.
Do Radlers have a high ABVs?
Radlers typically have a lower ABV than traditional beers, as they are mixed with juice or soda.
Are Radlers usually bitter?
Radlers are generally not bitter, as they are designed to be a refreshing and easy-to-drink beverage.
Conclusion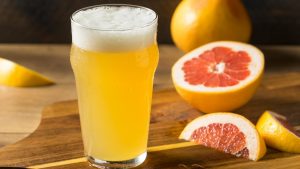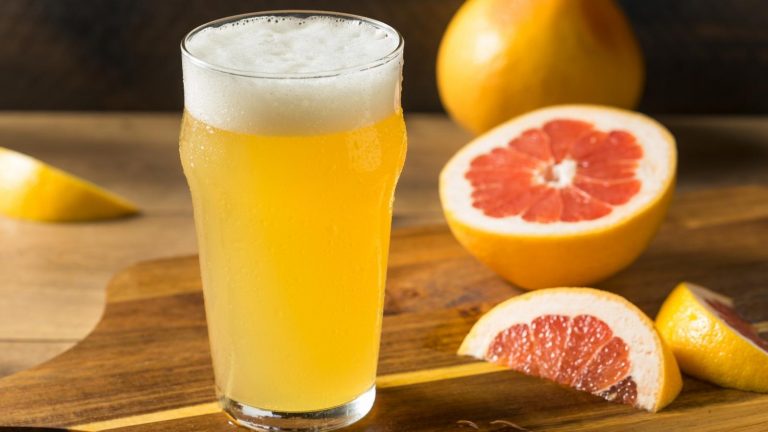 If you are new to the beer world and want to take it slow and develop your taste buds one step at a time, starting with Radlers is a good option.
Radler Beer is also called a "Bavarian Radler," which is a simple combination of lemon soda and German lager.
Radlers are simple, refreshing summer drinks and a great start for a breezy summer day.
This drink is famous in Europe until recently, when Americans welcomed the Radler with open arms.
You can try making your own Radler at home, or choose from the multitude of options available in the market.
It is a good drink to experiment with this summer.
Now that you are more knowledgeable about Radler Beer and how it came to be, it's time to try this drink out!