Redd's Blueberry Ale Review: A Complete Guide to This Fruity Beer
Redd's Blueberry Ale is a crisp beer from Miller Brewing's special limited-pick release. It's a light beer with fruity characteristics, and if you love fruity beverages, this won't be an exception.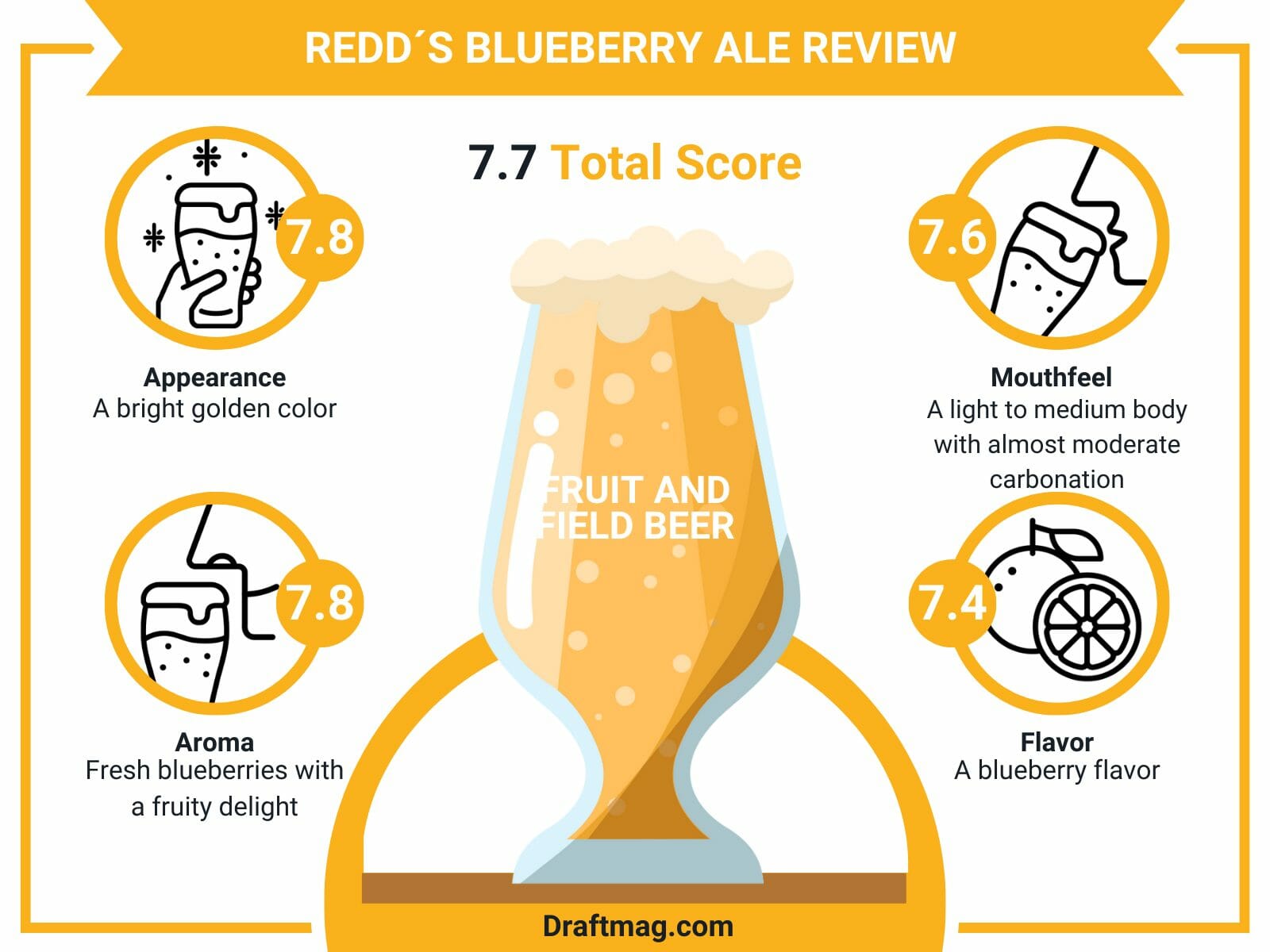 This complete review will detail the beer's features, from its appearance to taste, aroma, nutrition facts, and ingredients. Read on as we'll also cover the brew's history and likely food pairings.
Redd's Blueberry Ale Stats
| | |
| --- | --- |
| Country | United States |
| Brand | Miller Brewing Co. |
| Style | Fruit and Field Beer |
| Taste | Blueberry and apple |
| Body | Light to medium |
| ABV | 5 percent |
| Flavors & Aromas | Blueberry and apple |
| Serving Temperature | 45-50 degrees Fahrenheit |
Tasting Notes
Redd's Blueberry Ale Tasting Profile
Redd's Blueberry Ale Review
Fruit and field beers incorporate fruits, herbs, and vegetables to give a sweet sensation to drinkers. These types of beers are perfect for a picnic or a get-together in a hot summer day. With this in mind, this section will reveal what to expect from Redd's Blueberry Ale.
– Appearance
The beer pours a clear, bright golden color with a few carbonation bubbles in a snifter glass. It pours with little to no head; as a result, it does not lace the glass.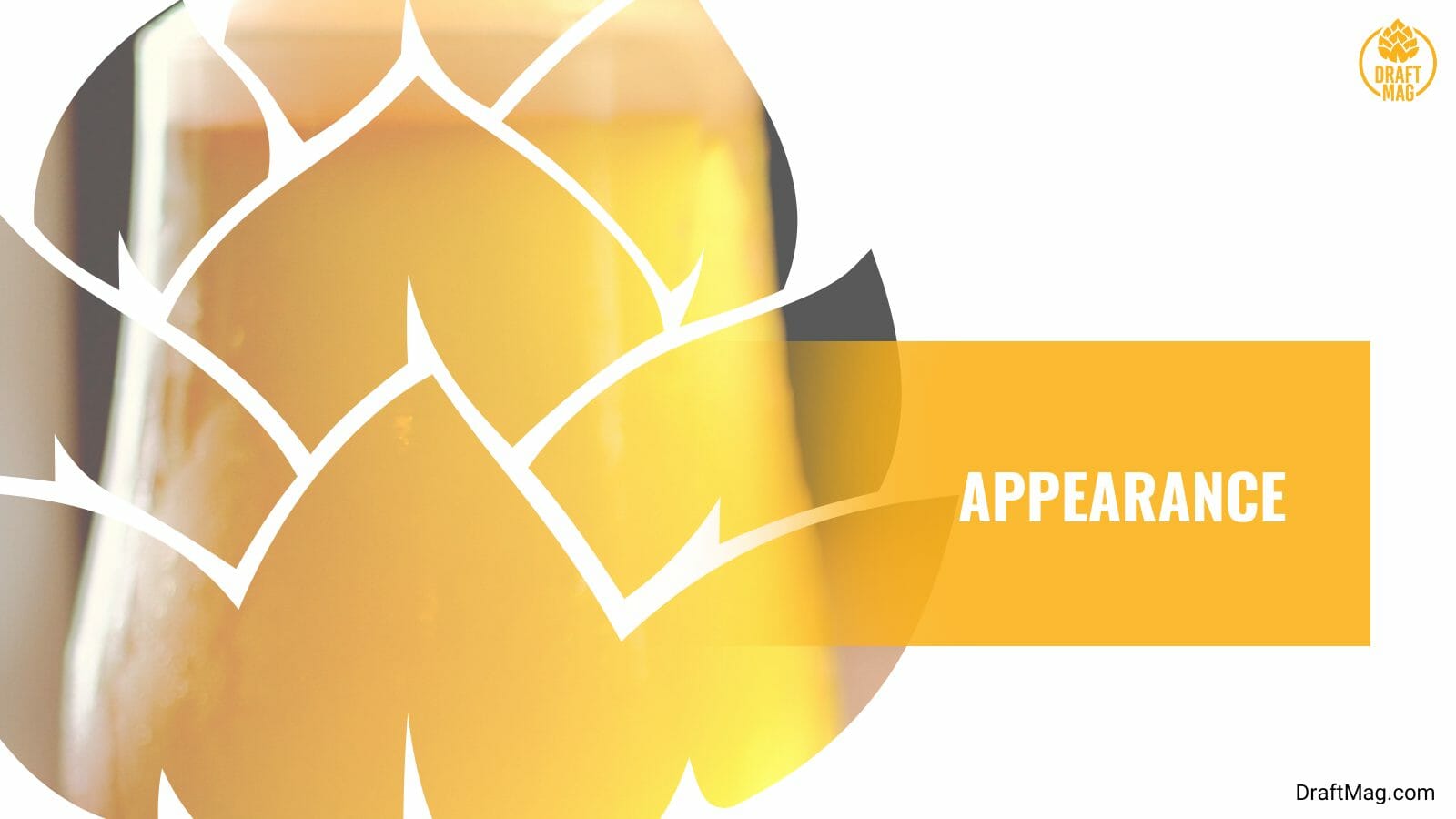 The brew welcomes your senses with a wonderful and inviting appearance to start with, and the brightness of the beverage invites you to take a sip.
– Aroma
Redd's Blueberry Ale seasonal beer is simple on the nose. You get a distinct blueberry aroma mingling with apple and light maltiness. The fruity notes of the beer is a small peek of what is to come with the first sip, and once the smell of fresh blueberries hit your nose, you'll know that you're in for a fruity delight.
– Mouthfeel
The beer has a light to medium body with almost moderate carbonation. It is crisp and nearly watery on the palate with no distinct bitterness, so you thirst for more after every sip. Also, there is no alcohol heat, so even beginner beer-drinkers will be able to appreciate this unique brew.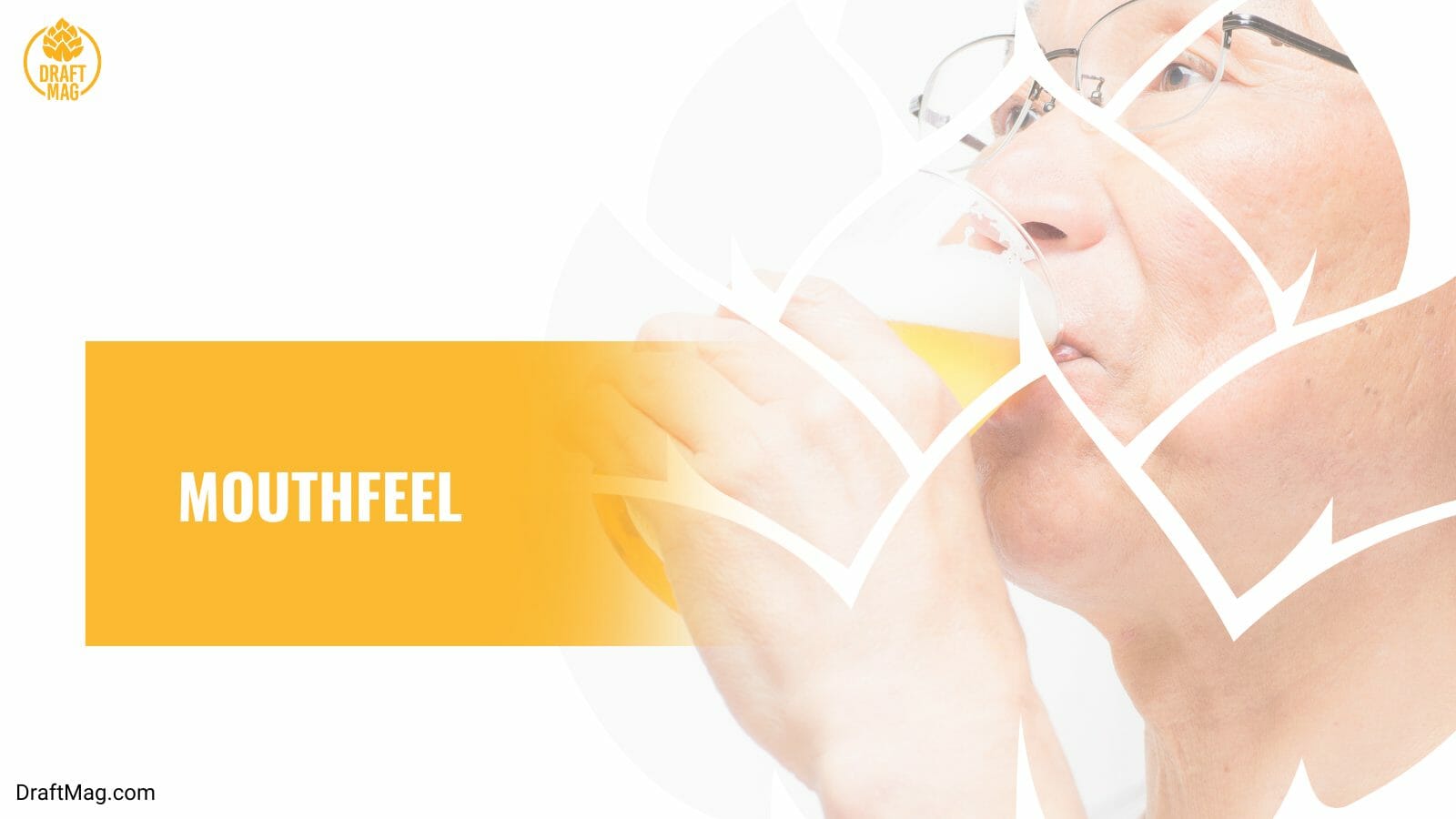 The low bitterness and juicy taste is perfect for those who are just starting out in the hobby.
– Flavor
Like the aroma, you also get a blueberry flavor. An apple tartness follows this, and the blueberry note surfaces again on the back end. Also, you won't feel the alcohol presence because the fruits dominate the taste. Overall, the beer is not too sweet, and the flavors do not linger.
– Food Pairings
Fruit beers are often best enjoyed alone. With that being said, you can break the rules if you closely follow the tasting notes. Redd's Blueberry Ale goes well with fruit and vegetable salads, especially those containing blueberry and apples. Also, it's perfect with creamy cheeses like cottage, baked brie, ricotta, mascarpone, feta, burrata, chevre, goat cheese, and fruited cheese. This is because the beer's carbonation helps wash the creaminess of the palate.
In addition, you can rely on carbonation to cleanse the greasiness from fried foods like french fries, fried chicken, turkey, or fish, and chips and dips. Also, the beer's fruity flavors can play the game with salty snacks like popcorn, potato chips, kale chips, salted nuts, and pickles. Other possible combinations include pizza, burgers, clams, duck, sushi, scallops, potato salad, buffalo wings, sandwiches, pork, york ham, sausage, and herbed white meats.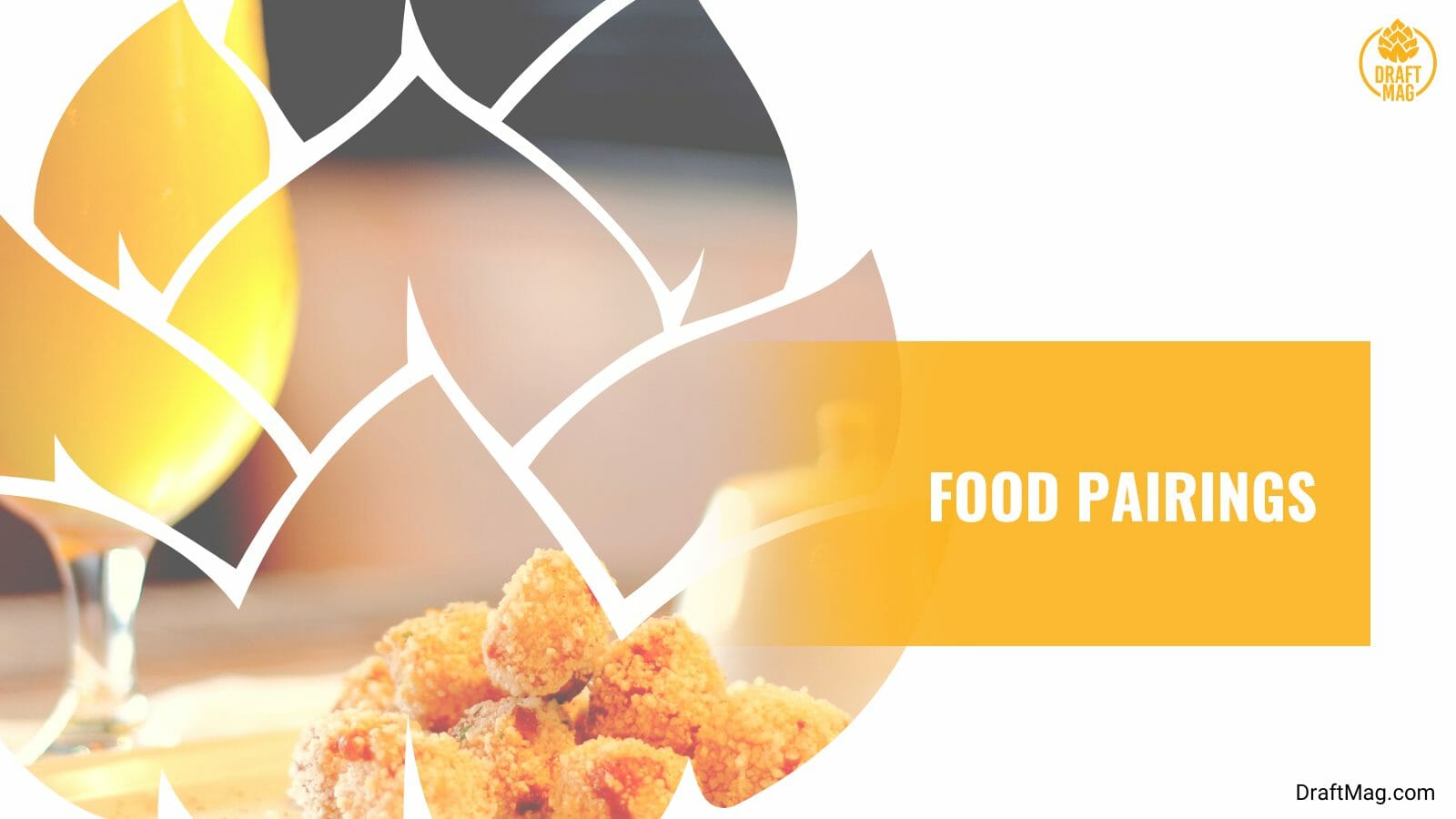 Also, look towards fruity desserts, like blueberry pie, apple pie, banana cake, strawberry oatmeal bars, blueberry crumb cake, and banana pudding. Other valid desserts include pastries, white chocolate, vanilla ice cream, cookies, pumpkin flan, banana foster, and cheesecake. This blueberry ale is best served chilled between 45-50 degrees Fahrenheit.
Ingredients
Redd's Blueberry Ale contains the following ingredients:
Barley malt
Hop extract
Yeast
Water
Corn syrup
Sucrose
Citric acid
Natural flavor
Sodium benzoate
Malic acid
Caramel color
Potassium sorbate
Nutrition Facts
A 12 fl oz serving of Redd's Blueberry Ale contains about 170 calories, 17.3 grams of carbohydrates, 1 gram of proteins, and 20 milligrams of sodium. These stats show that it's a high-calorie beer; thus, it can't complement a keto diet. Also, it's a vegan-friendly beer, and it's not gluten-free. The micronutrient sodium helps to regulate nerve impulses and muscle spasms.
In addition, the beer has a mid-to-low alcohol content of 5 percent. Ordinarily, you should be fine after drinking a bottle, but if you drink beyond your limit, you risk alcohol intoxication. Remember that excess alcohol consumption can contribute to unhealthy weight gain.
Also, the beer has 10 IBUs, which is significantly lower than most ales and even some lagers, so there is no distinct bitterness in the aroma and flavor.
History
If you were lucky to have tasted this beer, you might wonder what happened to Redd's Blueberry Ale. Let's share a brief history. The beer is a product of Miller Brewing Company in Milwaukee, Wisconsin, United States, a subsidiary of Molson Coors. The Miller Brewery was established in 1855 by Fredrick Miller, a German emigrant.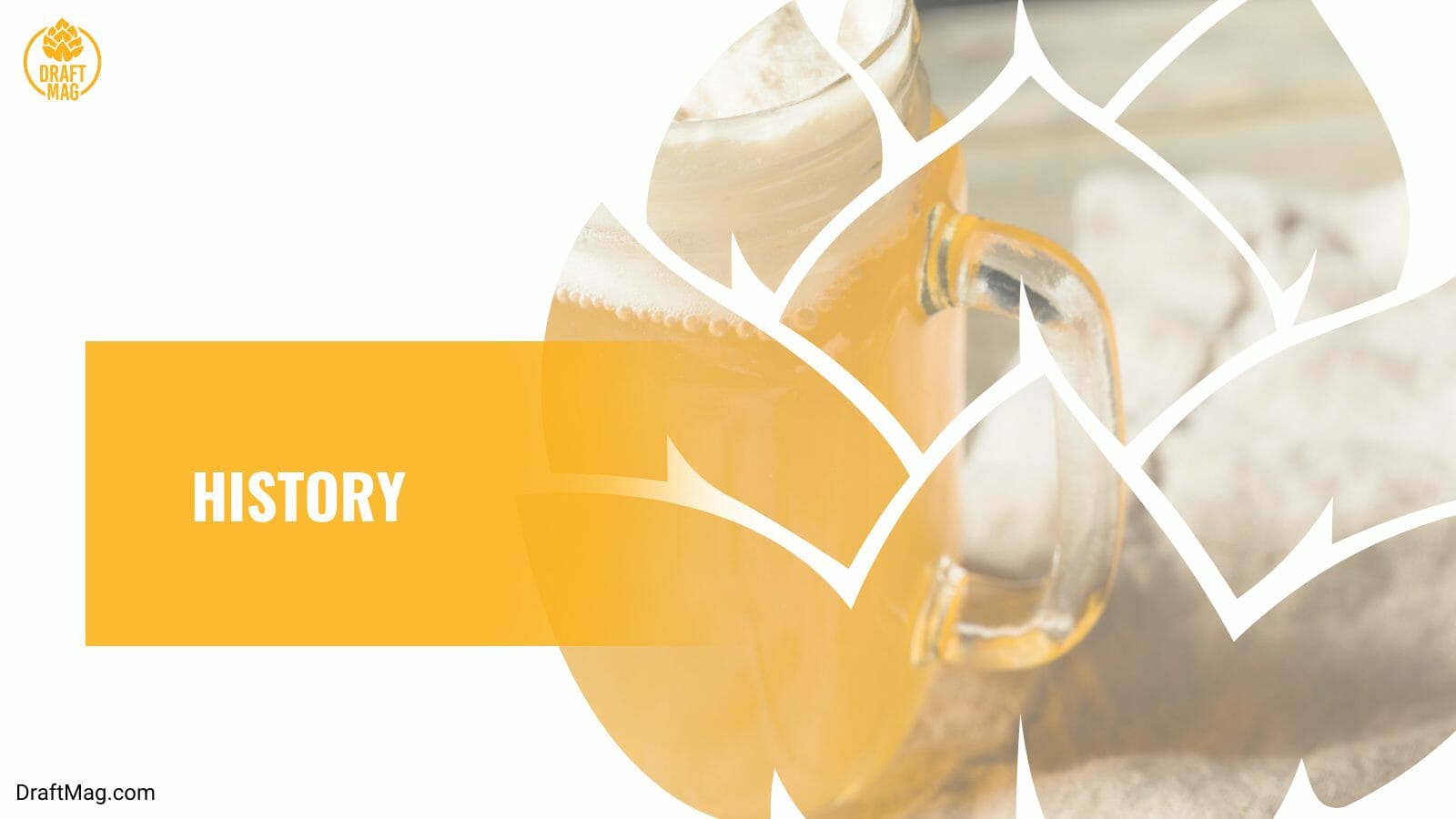 After its inception, Miller has produced a series of beer styles, including pilsners, non-alcoholic beers, and light and seasonal lagers. In 2012, MillerCoors introduced Redd's Apple Ale, a fruity that was welcomed by many beer drinkers. The beer's success made the brewing company expand the brand with year-round and limited-edition beers.
Later in 2016, the brewery began a limited-pick beer series, the first release being Redd's Cranberry Ale. After that, MillerCoors released Blueberry Redd's Ale in 12 oz bottles and 16 oz cans. These limited-edition beers were available across the US and lasted throughout 2016.
Conclusion
If you read this review to this point, you should now have an idea of how Redd's Blueberry Ale tastes like. Here are some key points to remember:
Redd's Blueberry Ale is a fruity beer with a 5 percent alcohol content.
The beer has a light-to-medium body with moderate carbonation.
The beer appears clear, light golden, with no head formation or lacing.
Blueberry and apple are the dominant flavors and aromas in the beer, making it one the most flavorful fruit beers in the market.
Redd's Blueberry Ale is a limited edition beer, but if you ever come across the beer, remember to serve it with the dishes recommended in this review. Don't limit yourself to the list, however, be curious and explore other possible food combinations as well!