La Rubia Beer Review: Try This Solid Blonde Ale With Crisp Flavors
La Rubia beer is a refreshing ale that was specifically brewed for get-togethers and backyard barbecues. The light-colored, sunny beer is a malt-forward ale that stands out from its usual style.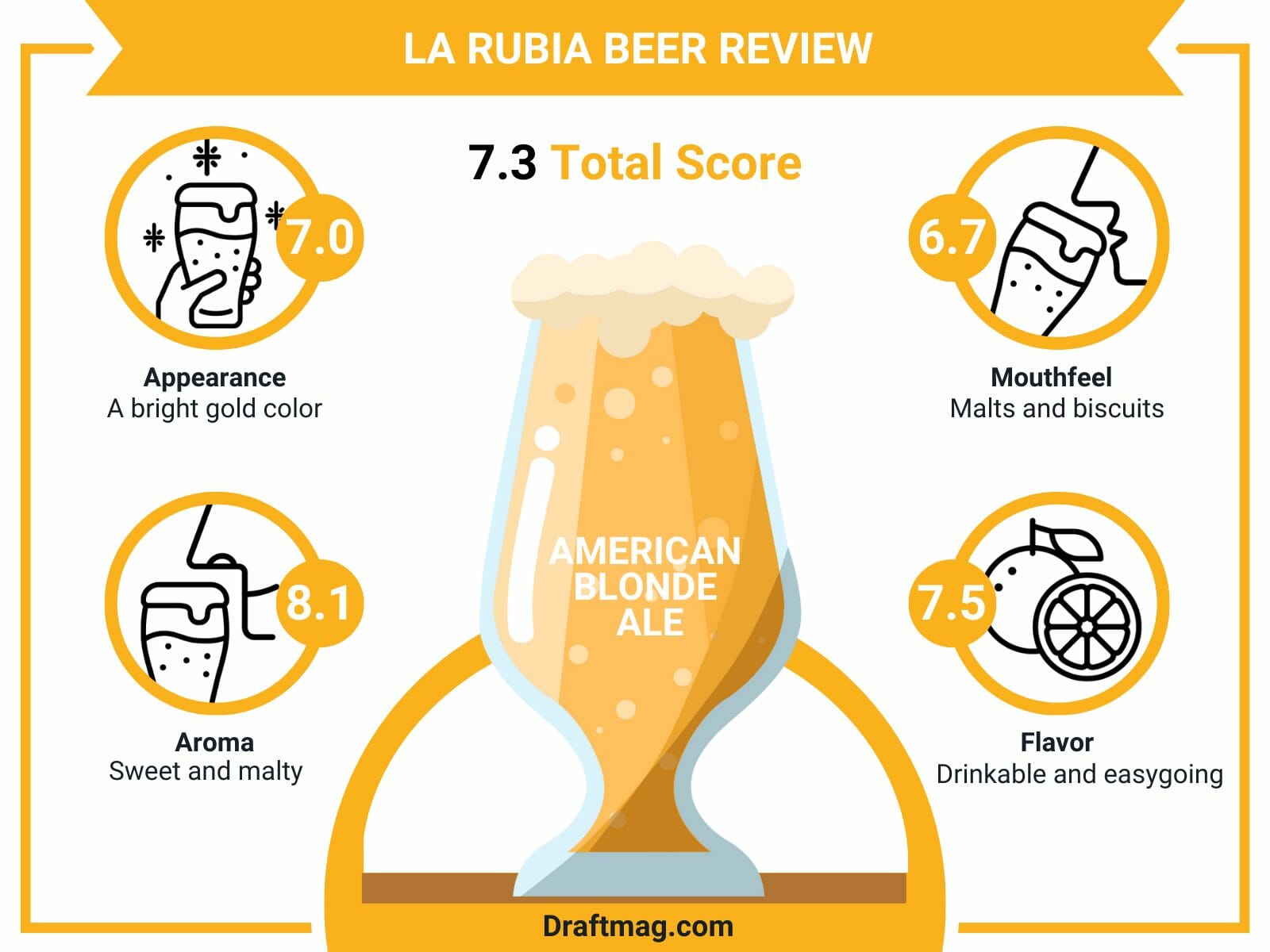 With a 5 percent alcohol content and easy drinkability, the La Rubia is made with only the finest ingredients. Our review covers all you need to know about this American ale, so continue reading below.
La Rubia Beer Stats
| | |
| --- | --- |
| Country | United States |
| Brand | Wynwood Brewing Company |
| Style | American Blonde Ale |
| Taste | Malt, Sweet |
| Body | Light body |
| ABV | 5 percent |
| Flavors & Aromas | Malt, biscuits, grains, floral hops, lemon, grass |
| Serving Temperature | 45 – 50 degrees Fahrenheit |
Tasting Notes
La Rubia Beer Tasting Profile
La Rubia Beer Review
La Rubia is an American ale with a 5 percent alcohol content. The sunny ale has a forward taste of sweet malts and is brewed by Wynwood. It has flavors and aromas of biscuits, grains, lemon, grass, and floral hops, with fresh, crisp flavors. The beer has a pleasant golden color and a light body.
The beer is best served in a pint glass at temperatures from 45 degrees to 50 degrees Fahrenheit. With a pint glass, you get a clear view of its bright golden color and a wide opening at the top that maintains its fluffy white head. You can garnish the beer with a lemon slice or a citrus wedge on the rim. It's a refreshing beer that will taste great on different occasions.
– Appearance
The La Rubia blonde ales pours a bright gold color with a crystal clear appearance that looks great in a pint glass. You have a foamy white head up to half a finger that goes away in a few minutes, leaving a thin layer of foam on top and some lacing against the glass.
– Aroma
You can expect a light aroma when you take a whiff of the La Rubia ale, and it smells sweet and malty.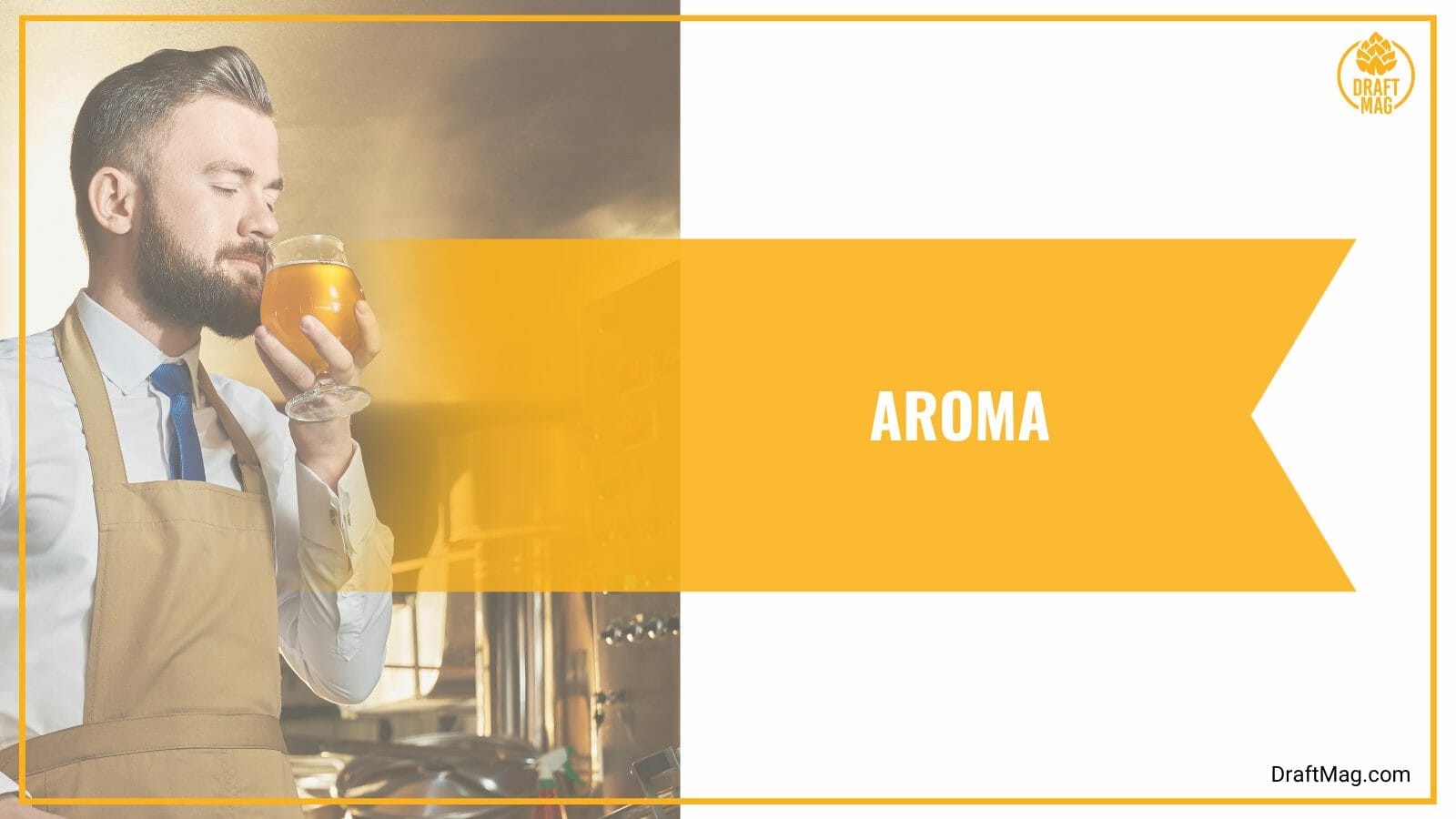 There are hints of grains and floral hops in the background. On the nose, there are also hints of honey, fruity hops, some bread, and a little caramel.
– Mouthfeel
The beer has a light and thin mouthfeel that makes it drinkable and easygoing. It feels smooth and mild, with decent carbonation in the form of slight fizziness that tickles the throat. The La Rubia is extremely refreshing and light, with a dry finish and hints of biscuit.
– Flavor
The flavor of the Wynwood Brewing La Rubia ale follows its aroma, so you get a lot of malts and biscuits at first. It is slightly sweet without feeling sugary, and there is some bitterness towards the end that follows into the aftertaste.
The beer is based on a light grainy malt base that is consistent throughout the flavor, with some hints of grass and lemon zest. You can also expect sweet notes of honey, bread, and caramel from the malts, while the hops offer some fruity and floral notes. La Rubia is a nice refreshing ale without any complex flavors or aromas.
– Food Pairings
You have a wide range of options available when considering food pairings with the La Rubia ale. It is best paired with sweet, spicy, or hot foods, so try out chicken, salmon, salads, or bratwurst. The brewery recommends seafood, salad, and light chicken dishes.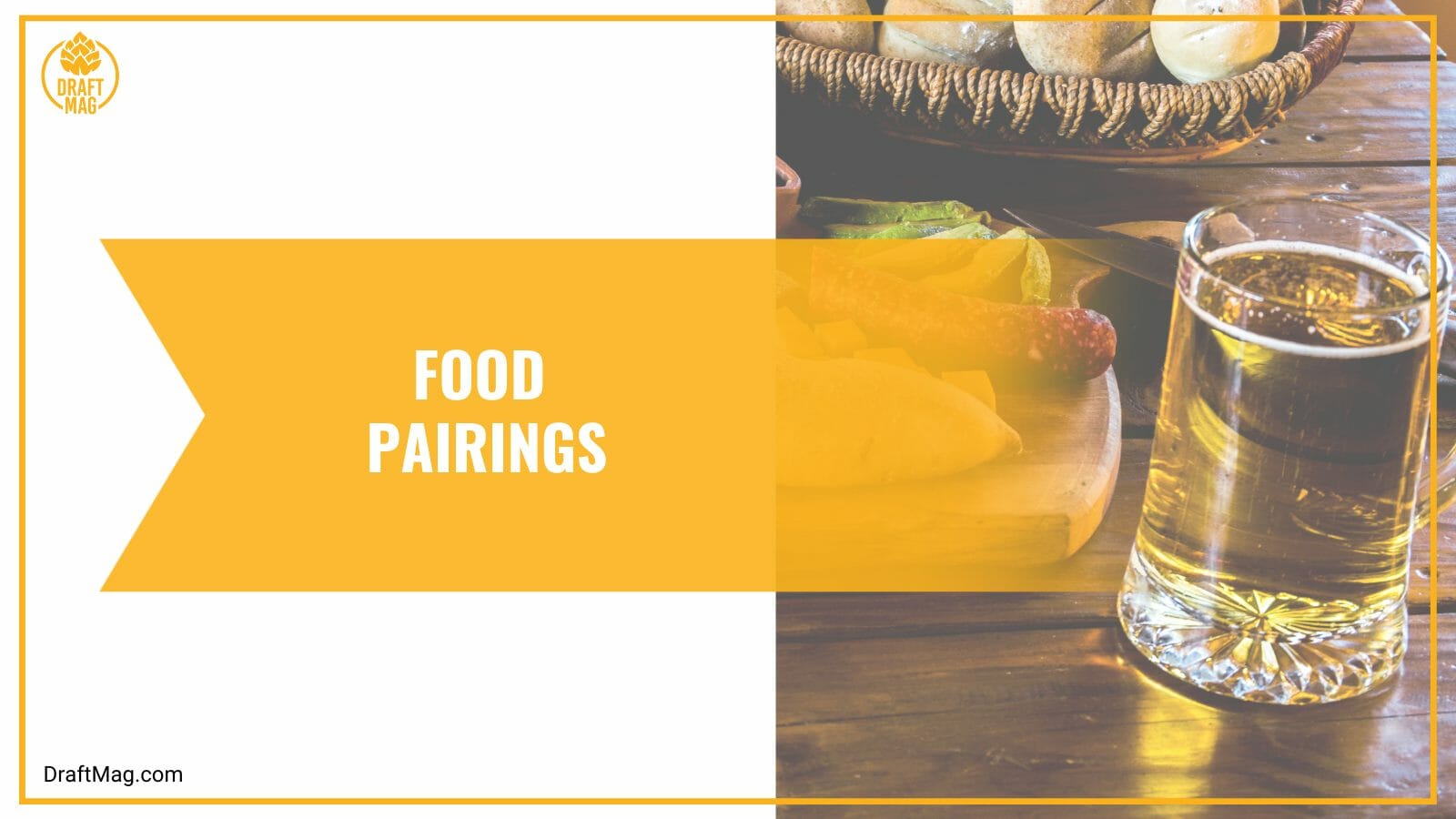 The maltiness of the beer pairs well with sweet and spicy Asian food or your basic tacos and burgers with spicy barbecue sauce. Pair the La Rubia ale with buffalo wings, nutty food, fried food, steaks, pizza, or Mexican food. As for cheese, you can consider Monterey Jack cheese. Other top cheese options include Cheddar, Romano, or Parmesan cheese.
If you want a whole meal with your beer, a good option is a steak burger with caramelized onions and herb butter. Certain bread-based foods like pizza, hotdogs, burgers, bread salad, pancakes, and more, will pair well too. For your sweet tooth, the La Rubia pairs well with a lemon tart, citrus-flavored cheesecake, or any fruit-based dessert.
Ingredients
The La Rubia is brewed with German pilsner malts, British crystal malts, Czech Saaz hops, and German ale yeast. It offers a unique blend of high-quality ingredients from all around the world and will leave you impressed with its balanced flavors. The pilsner and crystal malts are forward in aroma and flavor, while the Czech hops are allowed to shine through.
Nutrition Facts
La Rubia has an alcohol content of 5 percent, which isn't evident in the flavor or aroma as you drink it. It is highly drinkable with a smooth finish. As for the IBU, it is 16, and this is because of the malty sweetness.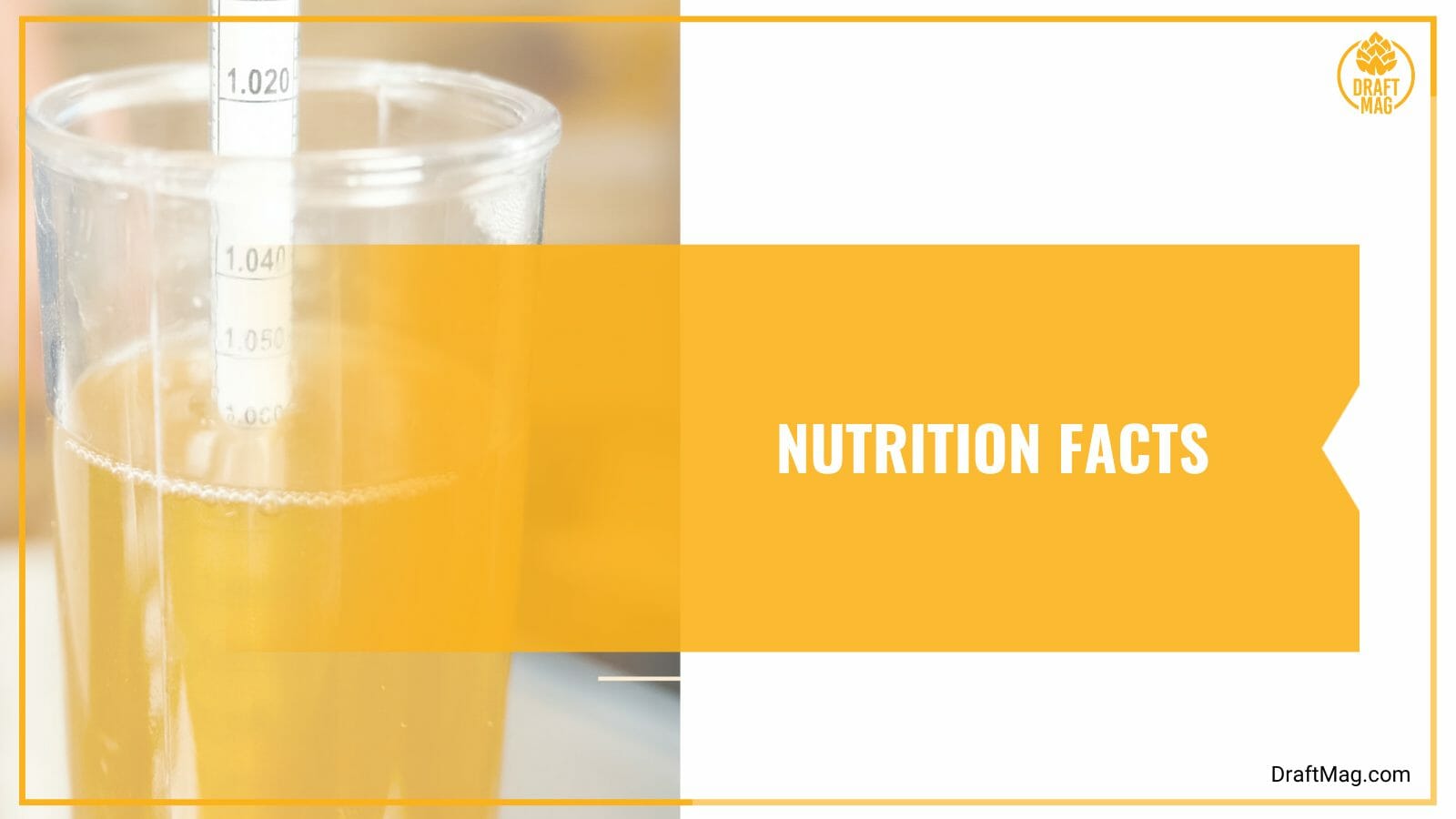 There are 150 calories in every 12 ounces of this beer, a suitable level for its style. There are also 12.5 grams of carbs, 1.86 grams of protein, and 15.66 mg of sodium. It is not a keto-friendly beer due to the high carbs content, and it contains gluten.
History
La Rubia is a product of Wynwood Brewing Company and was first released in 2013. The brewer is Puerto Rican, and the beer was meant to be the perfect choice for get-togethers and backyard barbecues that he and his father had with their big family. The ale is packaged in a bright yellow can that reminds you of summer.
Wynwood is the first craft production brewery in Miami, founded by Luis Brignoni and his father of the same name. The brewery is deeply rooted in Puerto Rican heritage, which explains the La Rubia beer.
Conclusion
La Rubia is a refreshing ale that is perfect for summer hangouts and afternoon drinking. We covered all you need to know about this beer, and here's a summary below:
La Rubia is a blonde ale with 5 percent alcohol content from Wynwood.
The beer has flavors and aromas of malts, biscuits, grains, lemon, grass, and floral hops with a light finish.
It is brewed with pilsner malts, crystal malts, Saaz hops, and ale yeast.
The beer is best served in a pint glass with a citrus slice to garnish it.
Pair the beer with sweet, spicy, and hot foods, chicken dishes, seafood, salad, Monterey jack, or a lemon tart.
If you're interested in drinking this beer, you can purchase it online or at physical stores near you or visit Wynwood whenever you're in Florida.