Yuengling Flight Review – A Crowd Pleaser among Drinkers on Diet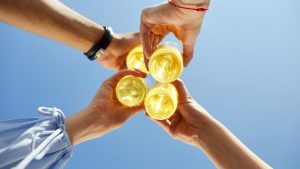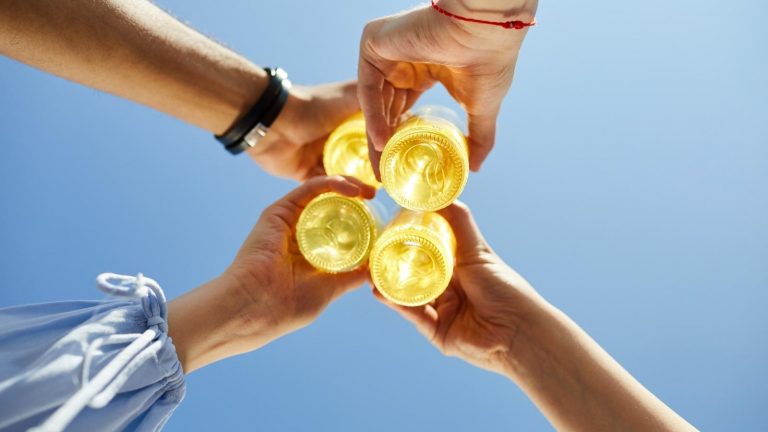 The Yuengling Flight Review is here to get your buzz on. This era is undoubtedly going down in the history of beers as the rise of low-calorie and low-carb beer. It is time for health-conscious beer drinkers to work hard to keep calories at bay.
If you are one of the calorie conservatives, this article will provide you with everything you need to know about Yuengling Flight.
Yuengling Flight Stats
| | |
| --- | --- |
| Country | United States |
| Brand | Yuengling |
| Style | Light Lager |
| Taste | Grainy and Lightly Toast-Like with Caramel Sweetness |
| Body | Light-bodied |
| ABV | 4.2 percent alcohol content |
| Flavors & Aromas | Sweet Grainy, Soft Grassy Tone, Caramel, Hay and Corn Aroma |
| Serving Temperature | 42 F |
Yuengling Flight Review
With an opportunity to change the flavor profile of an average drinker, Yuengling is working to present exclusive refreshment that bodes well in their life. Given the company's rich and well-documented success story, the new approach of Yuengling's sixth generation to be accepted as a lifestyle brand is picking up with the introduction of its latest addition – Flight.
The company presents Yuengling Flight as the "next generation of light beer" that is crisp and refreshing to health-conscious drinkers. Tapping into their consumers and loyal fans, Jennifer wanted to play on Flight's new challenges and opportunities.
Flight by Yuengling is a new and authentic drinking experience, with an exceptional brew that adds character to a plain light beer. Holding onto the traditional brewing techniques, Yuengling uses proprietary ingredients, allowing this beer to evolve into a much better taste and aroma.
– Appearance
Yuengling Flight has a clear and polished, yellow-amber color with a billowy white cloud and quickly dissipates, leaving behind a fine middle swirl and thin lacing edges. The meticulous pairing of hop characters with the caramel malt flavor results in a rich and deep amber color for a clean and crisp look.
– Aroma
The aroma is grainy and sweet with a hint of caramel, just like the taste. It has a mellow, soft grassy tone due to the use of herbal hops. These smells come together with a light hay and corn aroma at the end.
– Texture and Mouthfeel
It is marginally much lighter than other standard light beers. The flow is silky despite the bubbles forming on the tongue with every sip. It is medium-bodied with crisp carbonation. It is thin with a creamy mouthfeel.
– Flavor
The flavors are delicate, with a mix of toned sweetness dancing on the edges and partial bitterness due to carbonation. There are evident floral and earthy background notes with subtle lemon peel, white pepper, and herbal accents. It is grainy and lightly toast-like.
– Aftertaste
While approaching the end, Yuengling Flight has a distinctive sweetness that increases, and the malt in the background slowly but starts to fade. The aftertaste is a blend of hay and a biscuit-like finish that leaves a crisp taste. But overall, it is on a dryer side that makes you want to sip more of that beer goodness.
Ingredients
The ingredients include an exceptional balance of American six-row and two-row barley malt paired with Cluster hops and Cascade hops. This solid blend of malt gives the beer a unique bready character, while the hops give an elevated cracker-crisp.
– Hop-forwardness
Cascade hops are the reason hops enjoy this indisputable position among all the other beer ingredients. They offer citrusy and floral aromas.
Bursting with the zesty grapefruit flavor, these hops have balanced bitterness added to accentuate the brew's flavor and aroma, making it a real treat. Cluster hops are among the oldest growing North American hops that offer fruity notes with a floral and spicy aroma. These hops give a clean and neutral bitterness that serves the dual purpose of working best in heavy beers like stouts and making light ales.
Nutrition Facts
The carbs in Yuengling Flight are 2.6 grams per 12-ounce serving, while the caloric count is only 95. This is what makes it mainstream. Also, low-carb brew rarely gives you that much-needed heavy beer buzz, but the alcohol content of Yuengling Flight is 4.2 ABV, which is more or less a standard amount.
D.G. Yuengling & Son: A Brief History
Located in Pennsylvania, Yuengling has been America's oldest brewery in business since 1829. Passed down to six generations, its founder David Gottlob Yuengling was a German immigrant. Currently, the brewery is operated by Jennifer Yuengling and her three sisters.
– Started as Eagle Brewery
When David G. Yuengling opened the brewery in 1829, he named it the Eagle Brewery. This was because he wanted people to associate his brewing business with the qualities of the strength and pride represented by the American eagle. It was only after the joining of his son in the family business that the business was renamed D.G. Yuengling & Son, Inc.
In 1831, a fire broke out, destroying their plant. This led to Yuengling's opening a new brewery at the mountainside on Mahantongo Street. Pottsville was an ideal place for a brewery with an abundance of beer drinkers. Many immigrants like Yuengling were settled there, creating a sense of community.
The company was a huge success. Yuengling beer became the most beloved regional beer because the Germans preferred beer over other alcoholic beverages.
– Surging Demand
By the 1990s, Yuengling had gained so much popularity; it struggled to meet the high demand and sales orders. This led the company to pause its advertising campaigns and stop shipping beers in the Maine and Rhode Island districts. The company sold beer at low prices for its loyal customers in Pennsylvania.
The entry of new giants in the 2000s made the beer market competitive. Despite this cutting-edge dominance, Yuengling continued to strive and emerged as a survivor.
With passing time, the demand was increasing, and the company had started working round the clock. However, it still could not meet this increase in orders which led to the expansion of Yuengling beers in several locations.
– Daughters: The Sixth Generation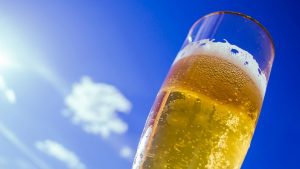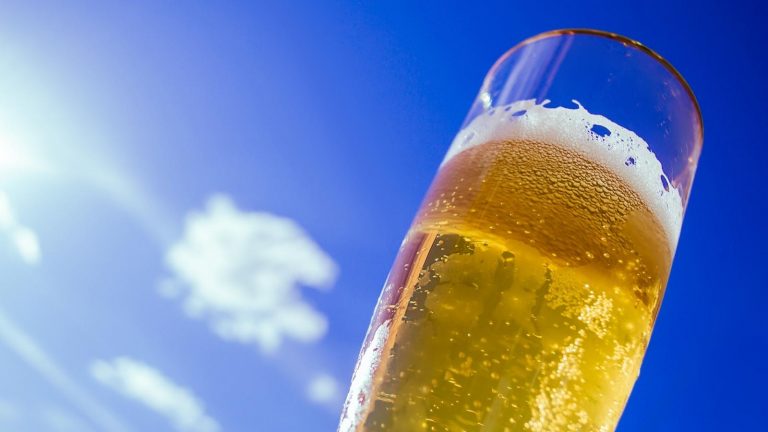 After passing down from father to son for five generations, the sixth generation of the D.G. Yuengling & Son has four daughters- Jennifer, Debbie, Wendy, and Sheryl. They are working with their dad with the same traditional values Yuengling initially started.
This makes Yuengling one of the few breweries owned and operated by women, a milestone in itself.
This sixth generation has created new opportunities in the beer industry, thereby broadening the company's horizons with the introduction of light beers like Yuengling Flight Beer.
– Advertising and Marketing Strategies
The sleek and minimal packaging with a wing graphic on the cans and bottles of Yuengling Flight along with the name "flight" is the company's way of paying homage to its logo of the eagle. Yuengling Flight is advertised keeping in mind the young consumers, especially females focused on wellness with an elevated flavor profile.
The brand has several on and off-premise strategies to step up the game in the light beer category. For instance, the company has rolled out Yuengling Flight in cans with 12 ounce serving along with premium glass bottles. The company is also pushing Flight as an upscale beverage option available in bars and patios.
"Raise the Bar" With Flight
Raise the Bar is an advertising campaign aimed at motivating the customers to push themselves to achieve an improved living. It is driven by a vision of illuminating the foundation and pride of the work done by the company till now. The ambassadors of Yuengling Flight were Rose Lavelle, a professional soccer player of America, and Lauren Alaina, the country singer.
The Trend of Light Beer
Light beer is shining in the American Beer demographic. An increasing trend of light beer consumption is mainly due to two reasons – (a) low calorie and (b) low alcoholic content making it an easy drink.
For beer drinkers who are on a diet, there are various beer options rolled out by large-scale brewing companies as well as small and independent breweries. These drinks came with a burst of flavors and, at the same time, kept the calorie ratio in check.
– Target Market
There are various kinds of drinkers in a bar: we have the sports crowd, hanging out with the friends' crowds, and ladies' night out crowd. All of these drinkers spend a good length of time there. In this sense, light beers have emerged as a versatile drink that is approachable and an active choice for people who don't want to sacrifice their buzz in exchange for a few calories.
Speaking from a business point of view, the companies now don't prefer heavy beers that knock out drinkers with one drink. They want their beers to be consumed repeatedly.
This is where the light beers come into play – by fostering socializing. Also, with the surge of a healthy lifestyle, the companies are targeting the audience on a watch out for their wellness by offering low in carbs and calorie beers.
Endnote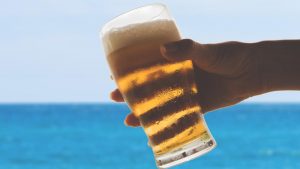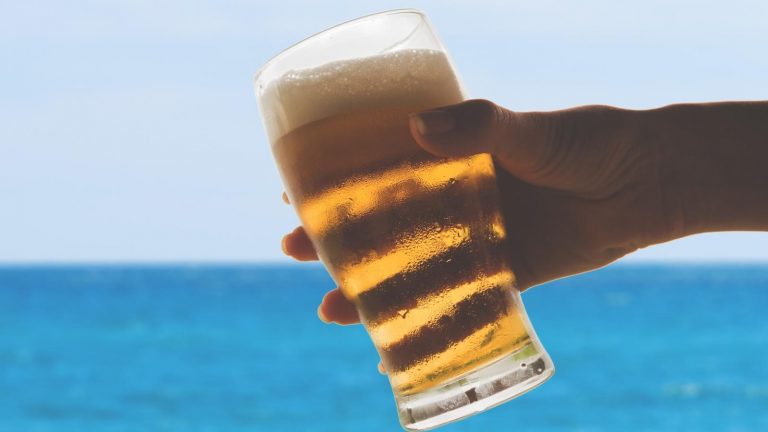 With new drinkers looking to explore the wide array of craft beers, light beers like Yuengling Flight act as an introductory beverage, especially for people who do not wish to sacrifice flavor for low calories.
Here are the things we have learned today:
Yuengling Flight is considered a light lager with 4.2 percent alcohol content.
The taste is thin and lighter than standard light beers, with earthy and floral notes that leave a sweet aftertaste.
Keeping in mind their young health-conscious consumers, Yuengling Flight boasts 2.6 grams of carbs per 12-ounce serving and only 95 calories.
Popping up a cold beer is the simplest pleasure known to a beer drinker. With this comes the guilt of drinking away all the hard work done at the gym. This offering from Yuengling is a great option to eradicate that worry.
Drink up!