Barley Wine: Why Should You Try This Beer That Isn't Wine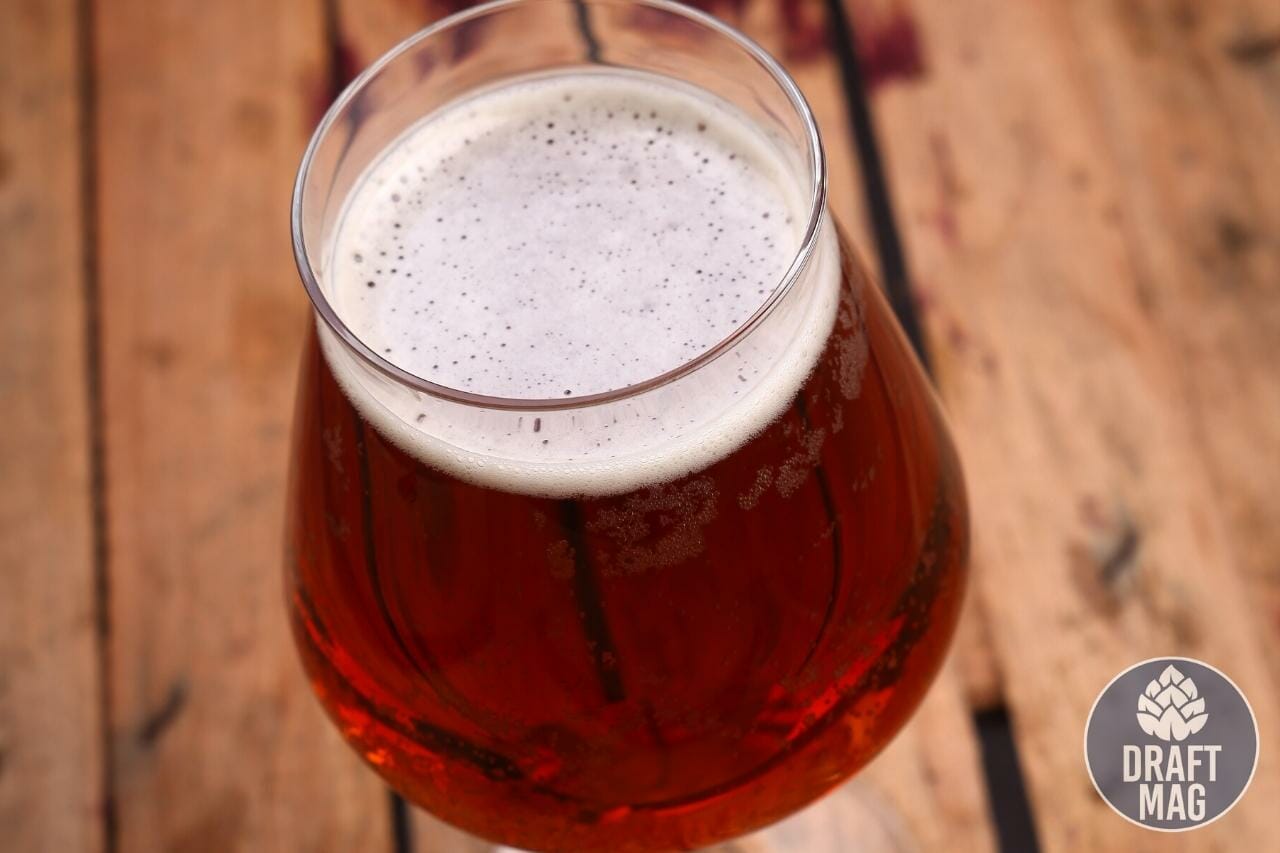 Barley wine has nothing to do with grapes or other fruits; instead, it is a beer produced from grain 'Barley.' Barley Wine ABV can range from six to 12 percent, making it one of the strongest beers.
The beer is named as such due to the similarity in alcoholic strength and complexity of the wine.
Popular breweries in America release this iconic beer every winter or autumn season. Let us dive deeper to get a closer look at the specifications to fall all over again with barley wine.
Barley Wine Stats
| | |
| --- | --- |
| Country of Origin | England |
| Taste | Nutty, caramelly, chewy, with a velvety, luscious texture. American varieties are hoppier than their British counterparts. |
| Body | Full-bodied |
| ABV | 8 to 12 percent alcohol content |
| Bitterness Range (IBU) | 50 – 100 |
| Color Range | Light copper to light brown (10.0 to 19.0 SRM) |
| Original Gravity | 1.080 to 1.120 SG |
| Final Gravity Range | 1.016 to 1.030 SG |
| Flavors & Aromas | Both flavor and aroma show strong citrusy, herbal and pine hop characteristics. Hops bitterness gets balanced by rich malt, caramel sweetness. Sweet to dry finish. |
| Serving Temperature | 50 – 55 F |
Barley Wine Review
Taste profile and characteristics can vary according to the brewer's intent. However, acceptable taste profiles of both styles are:
– American Barley Wine
It has a color ranging from light amber to medium copper. It rarely has a dark color, and even the darker variant reaches a light brown color. This beer style has a ruby highlight. At cooler temperatures, it is cloudy with a chill haze. But as it warms, it gains good clarity.
This showcases moderate to assertive hop character, with citrusy, fruity, or resiny varieties. It has a distinguished, rich malty aroma with a sweet, caramelly, neutral and bready character. Alcohol aroma and fruity esters are low to strong.
Matured Barley wines tend to lose their signature aroma. Hops and malt characters are prominent, whereas alcohol and esters are left far behind in the race.
This beer style is chewy, full-bodied, with a luscious and velvety texture. Smooth alcohol warmth could be felt. It shouldn't be under-attenuated or syrupy. Low to moderate carbonation; depends entirely upon the aging and conditioning of American Barley Wine.
Strong hop, rich malt, with a balanced bitterness, characterize its flavor. On the palate, it feels moderately low to moderately high malty sweet. Though its finish ranges from sweet to dry, it depends exclusively upon aging and conditioning.
Talking of hop bitterness, it ranges from moderately strong to aggressive in flavor. Hop flavor is moderate to high, whereas fruity esters flavors are low to moderate. Sometimes, this beer style might have caramel, bready, or malt flavor, though it should be in moderation.
It is a strong and flavorful ale, best served in a snifter. Ideally, it is served chilled at a warmer temperature than other pale beers.
It is perfect to be paired with after-dinner courses like strong cheeses such as stilton, toasted nuts, dried fruits. Rich desserts such as truffles or chocolate bundt cake are also perfect pairing options.
American Barley Wine is an American interpretation of the strongest and the richest English ales styled-beer. It has a hoppier character, but it doesn't unbalance the beer. The greater alcohol strength and the hoppier bitterness characterize it to make a long-finished character beer.
– English Barleywine
Colors range from rich gold to dark amber or dark brown. At colder temperatures, it appears cloudy with a chill haze, although it clears out as the temperature warms. It may appear to have greater color depth.
The American barley wine has a color of amber to light brown. It is more bitter and hoppier. Whereas the English barleywine has a broad color range of red-gold to opaque black, it tends to be slightly less bitter and hoppier.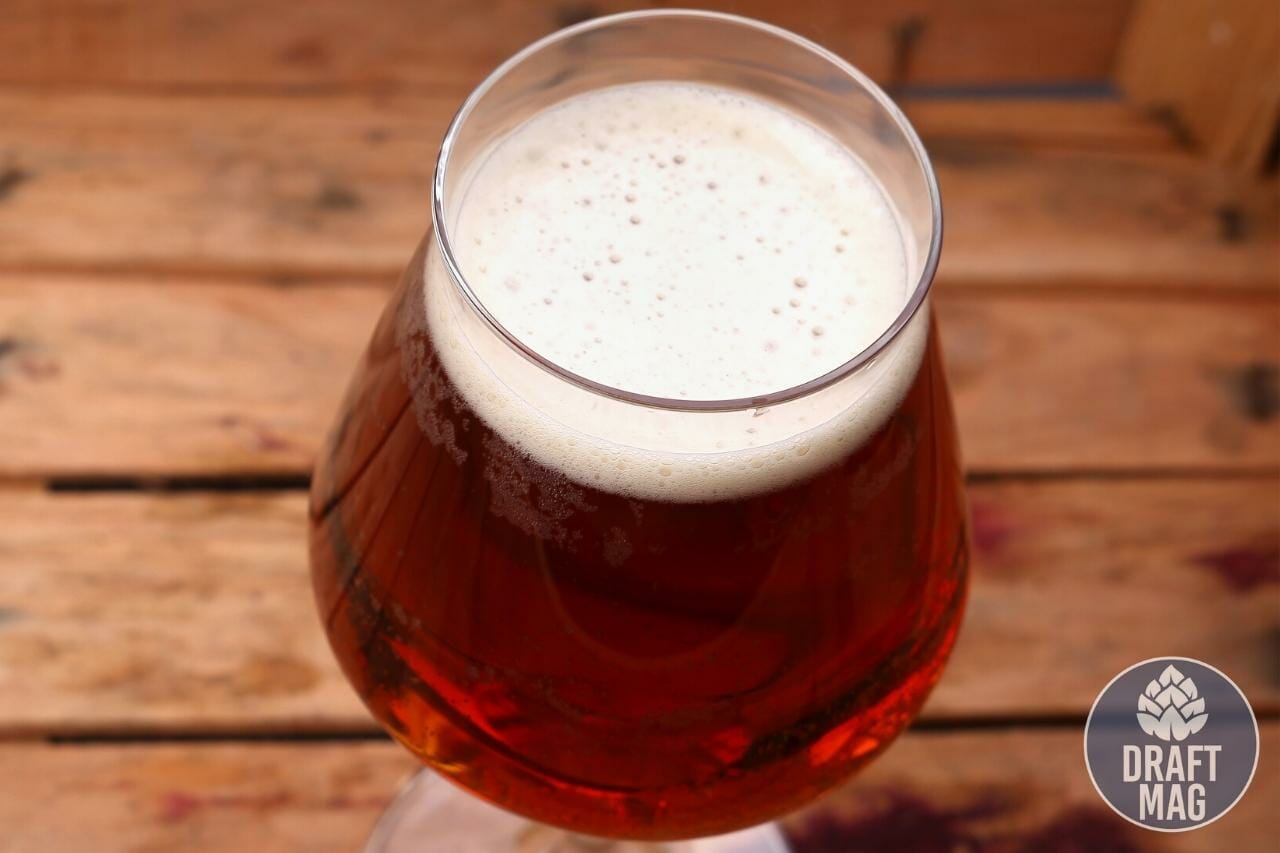 It has a richer and stronger malty aroma. This aroma is quite caramel-like in dark versions and toffee-like in the pale versions. It is mildly assertive in terms of hop aroma, often floral, marmalade, or earthy-like.
As beer matures, the intensity of aromatics subsides.
The young versions possess an aromatic character of bready, toasty, toffee, or molasses. In contrast, the aged beers have sherry-like, vinous, or port-like aromas.
This beer style is chewy and full-bodied. It has a velvety and luscious character. Aged versions showcase a smoother and warmer feel. Further, depending on the age and other conditions, carbonation ranges from low to moderate.
Despite the presence of hops, they aren't prominent, instead, they are added to balance the sweetness of the beer. The body is rich as well. It has flavors that characterize its smell.
The dark and pale versions have strong, intense and multi-layered malt flavors in varying degrees. This is bready, toasty, toffee, to biscuity in pale beers, whereas the dark ones have a more nutty, deep toast, or molasses flavor. Barley wine beer is full-bodied and warm in the mouth with alcoholic notes.
On the palate, it is moderate to higher malt flavored with a finish ranging from moderate sweeter to moderate drier. It is hoppier to just balance out sweetness or to establish a firm presence. Barley wine is a unique beer style with flavourful notes of caramel and toffee. With aging, it may mimic flavors of whiskey, port, or sherry.
Cheese is the best food pairing to barley wine since this drink is a power pack combination of complex, intense flavors and a malty richness, English barleywine is chewy and greatly rich in body.
It is the perfect wintertime sipper with warming alcohol and a hoppier and fruitier interest, that is why the variety of cheese matters, meaning the more pungent the flavor of the cheese is the better it will go with barley wine. Upon aging, it takes up port-like flavors, hence it pairs perfectly with aging fermented cheese types.
Ingredients
– English Barley Wine
Malts: The beer uses high-quality and well-modified paler malt with cautious amounts of caramel malts. Brewers must ensure careful usage of dark malts as the right color develops from a lengthy boiling.
Hops: English hops such as Fuggles  Northdown, Target and East Kent Goldings are vital.
Yeast: Any choice of characterful British yeast.
– American Barley Wine
Malts: Well-modified paler malt is a first choice for breweries. Sometimes specialty or character malts are used. Brewers also use dark malts for color and malty flavor.
Hops: American-variety hops and New World hops are common (use any variety in quantity)
Yeast: Attenuative American ale yeast.
Nutrition Facts
12-ounce Barley wine with 10 percent alcohol has a calorie count of 300. It contains 4 grams of protein and 34.6 grams of carbs.
History
English Strong Ale was an integral part of England's brewing history. In 1872, a beer named Bass No. 1 was termed barley wine for the first time. Usually, a strong ale, released as a winter seasonal specialty, was termed barley ale.
Over time, the vintage derivatives of barley ales inspired brewing in Belgium and the United States.
The American craft beer revolution added an American twist to its English counterparts by using American ingredients. As a result, American Barley wine has a much more forward hop profile.  
FAQ
Is Barley wine beer or wine?
Barley wine is a beer, despite its name. It is a strong, malt-forward ale that is often aged like wine.
What is a recipe with Barley wine?
One recipe with barley wine is a braised beef dish. Brown the beef, sauté vegetables, add herbs, and pour in barley wine and beef broth. Simmer until tender.
What is equivalent to Barley wine?
Barley wine can be similar to a strong ale or a barleywine-style ale. It is characterized by its high alcohol content and maltiness.
Conclusion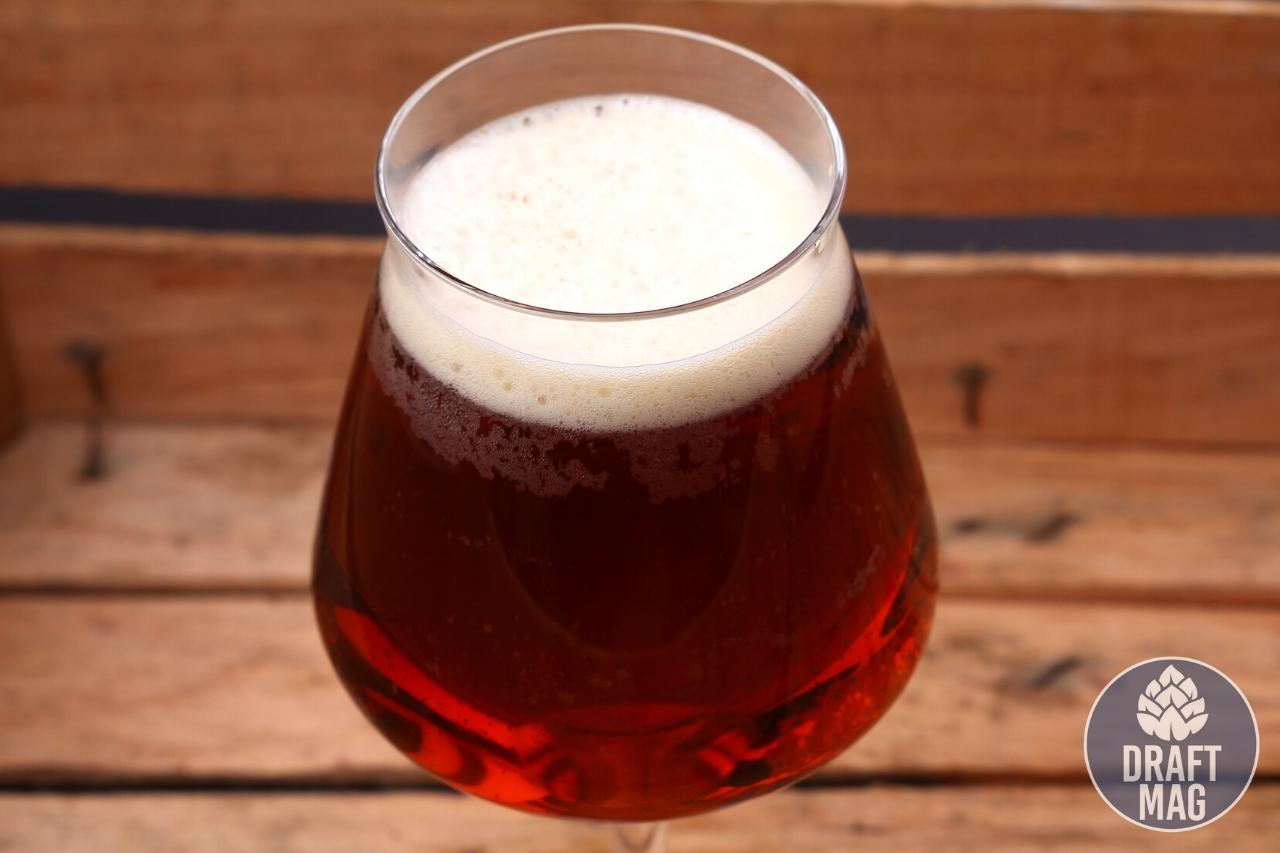 Undoubtedly, this is a unique and complex beer style. However, this isn't a conventional beer as you would expect.
Barely wine shows the signature aroma and flavor of caramel or toffee.
The American barley wine emphasizes hop bitterness and thus, uses a range of American hop varieties.
The standard pale version is full-bodied and intense with mild sweetness, affecting overall drinkability.
English styled-beer lays less emphasis on hop characters and uses English hops.
English Barley Wine is darker, maltier, fruitier and specialty malt flavored.
These strong versions are a great way to wind down or relax. Also, to capture its complexity at best, pair it with various exciting combinations.