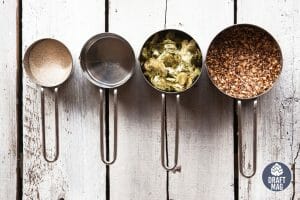 Fiddlehead IPA is a well-balanced, hazy American IPA that perfectly blends three strains of hops. It has a beautiful golden glow, mellow bitterness, and a crisp, dry finish, symbolizing a typical Vermont-style IPA.
It is a specialty product from Fiddlehead Brewing Company located in Shelburne, Vermont, owned by Matty O Cohen. Read this complete Fiddlehead review and guide to get to know every aspect of this highly refreshing ale.
Fiddlehead IPA Stats
| | |
| --- | --- |
| Country | United States |
| Brand | Fiddlehead |
| Style | IPA |
| Taste | Hoppy, Pine, Dank, Resiny |
| Body | Medium-bodied |
| ABV | 6.2 percent alcohol content |
| Flavors and Aromas | Grapefruit, dank citrus, pine, and subtle malt aroma. Similar corresponding flavor with hints of herbal and spicy notes. |
| Serving Temperature | 35-40 degrees Fahrenheit |
Tasting Notes
Fiddlehead IPA Tasting Profile
Fiddlehead IPA Review
Fiddlehead beer ticks all the characteristics of an India Pale Ale-style beer along with the magic of three varieties of hops. It is a widely popular drink that is beloved in all of Vermont. If you haven't had a taste of this wonderful beer, then read our experts' curated notes on the various characteristics that make this brew excellent.
Here is what this beer has to offer:
– Appearance
It is a pale honey-colored, hazy IPA with a frothy white head. The thick head shows good retention before leaving a good lacing behind. Some describe the look of this unfiltered IPA as cloudy pineapple juice.
The cloudy appearance results from the use of three varieties of hops paired with a unique fermentation process.
– Aroma
The beer exhibits aromatic notes of citrus, pine, and tropical fruits. Moreover, it has an herbal and earthy hop aroma with a backbone of bland or pale malt sweetness. Overall, the nose is dominated by floral characteristics.
The excellent use of Citra hops lends it the strong citrus aroma of grapefruit and lemon, whereas the other two varieties of hops make this IPA pleasantly bitter, giving it tropical fruits notes.
– Mouthfeel
It is a medium-bodied NEIPA with moderate carbonation. Strong citrus notes and hops profile dominates the palate and lingers through the last. It is a clean beer with no strong alcoholic flavors, and the finish is very crisp and juicy yet dry. According to brewers, mellow bitterness lingers through to the last sip, leaving you wanting more.
If you have a sweet tooth and are looking for a sweeter beer, you can try the Ghost Hits. With 5 percent ABV, this American pale ale is brewed with vanilla beans and lactose. It makes this beer a good choice for lovers looking for a light, vanilla-flavored beer. Although a little on the sweet side, hints of citrus notes do not let the sweetness dominate the palate, and overall, it is a highly refreshing and drinkable beer.
– Flavor
Fiddlehead is pleasantly bitter with a light malt base. Flavors of grapefruit, dank citrus, and peppery spice maintain harmony with a semi-sweet malt flavor.
At first, you notice hints of pale malt sweetness that are quickly run over by hops bitterness. It is the Dank citrus that keeps you on edge for a long time while drinking this beer. Although Hops dominate the overall flavor, it is not unpleasantly bitter.
If you are a flavor enthusiast, however, you will love the Second Fiddle from the same brand. It is a beautiful bright amber-colored beer that showcases a dense, creamy-looking white head with lots of lacing upon pouring. Talking of the taste, it is super minty, and it presents a perfect hint of other flavors, including tropical, pine, and citrus. Moreover, with 8.2 percent ABV, it is the perfect pick for those looking for an alcohol blast with more flavors and less bitterness, making it a juicy and perfectly dry-hopped beer.
– Food Pairings
Fiddlehead Hazy IPA is a hop-forward beer best paired with spicy curried dishes and Thai and Indian cuisine. It also goes well with fries and burgers.
Furthermore, you can also pair this IPA with fatty or heavy foods like fried meat and sausage. The beer helps counterbalance the salty and greasy foods. The choice of cheese could be Monterey, Pepper Jack, or Cheddar.
The glassware of choice for Fiddlehead IPA is Tulip or Snifter. A normal pint glass is also a suitable alternative. This IPA is best served at a temperature of 45-50 degree Fahrenheit and is available in 4-pack 16oz cans, 12-pack 12oz cans, and several other packs depending on the availability.
– Overall
Fiddlehead is an excellent pick for IPA and hop-forward beer lovers. It is far more approachable if you compare it with other IPAs available in the market. It is slightly cloudy, perfectly juicy, and finishes dry. Moreover, the delicate bitterness doesn't go harsh on taste buds.
Altogether, it is a great pick for people who admire juicy, crispy, and well-balanced IPAs. This best-selling craft beer in Vermont is a perfect summer pick.
However, if you are looking for a drink with a higher ABV, try the Mastermind Beer from Fiddlehead Brewery. It is a nicely crafted NEIPA and clocks an ABV of 8.1 percent. This beer is straw-colored with ample haziness. It showcases the bright aroma and flavor of tropical fruits including pineapple, melon, and cantaloupe.
Even though it is hoppy and high on alcohol, it doesn't hit hard on taste buds. Instead, this NEIPA is juicy and easy to drink.
Ingredients
This well-balanced IPA is a blend of three varieties of hops combined with water, yeast, and malts. Here are the details of all ingredients used.
– Hops
Hops are the most important ingredient in any beer. Simcoe, Centennial, and Citra hops lend this brew a big, bold, and bright tropical fruit aroma and flavor.
Simcoe: With a 12-14 percent Alpha Acid content, this hop strain has good bittering qualities. It can be used as a standalone or paired with other hops for brewing purposes. It lends pine, stone fruit, and citrus zest aromatic notes to Fiddlehead IPA.
Centennial: It is also a great dual-purpose hop. With an Alpha Acid Content of 9-12 percent, it can be used for aroma and bittering. This hop lends dank pine, citrus, and floral notes to our beloved Fiddlehead IPA.
Citra: As the name suggests, it is the most significant contributor to Fiddlehead IPA's strong, smooth citrus and floral aroma. It has an Alpha Acid content ranging from 11 to 14 percent and can be used for dual purposes.
The secret to New England IPAs is the late addition of hops, often known as dry hopping. This makes sure that the brew does not extract much of the bitterness of the hops but, at the same time, is flavourful and aromatic. These hops are also responsible for the cloudy and fresh flavor of the beer.
– Yeast
House Ale, a top-fermenting yeast, is used for fermenting this beer. It is a clean yeast that lets the malt and hops shine. This versatile ale is preferred for English-inspired recipes. This yeast breaks down the glucose to produce alcohol and CO2 as byproducts.
– Malt
The dedicated use of malt is the main reason behind the pale honey-like color with a cloudy appearance. It also lends a subtle sweetness to the brew that helps balance hops' bitterness. Although the malt base is not revealed by the brewer, the presence of pale malt is noticeable.
Speaking of malty beers, the Rarefied Air is another drink from the brand and is a hoppy American Pale featuring oats and wheat in the malt base. It pours hazy golden yellow in a glass with a thin head. You can notice aromatic grapefruit citrus notes along with a backbone of malt sweetness in this brew.
Nutrition Facts
A standard 16 oz serving of Fiddlehead IPA contains:
Calories: 186
Carbs: 24 grams
Proteins: 2 grams
The main source of calories is the alcohol content of this beer. The Fiddlehead IPA Alcohol content by volume is around 6.2 percent. Sugar in the brew breaks down to form alcohol and carbon dioxide.
History
Fiddlehead brewery came into existence on New Years' Eve of 2011. Its founder Matty O'Cohen leveraged his more than 15 years of experience in the beer industry to set up a 15-barrel brewery in Shelburne, Burlington. The first brew from this 3,000 sq ft brewery was our beloved Fiddlehead IPA. With more than 50 bars and restaurants in Vermont selling this beer, it became an instant hit, and according to the brewery, it is now the best-selling craft beer in Vermont.
Over time and with an increase in demand, a new 10,000 sq ft brewery was established in 2017. To scale up the production, new equipment, and more fermenters were added, and slowly, the brewery kept on adding new, delicious beers to its lineup. In 2021, the brewery purchased a 60-barrel brewhouse with an increased fermentation space and modern canning line.
Fiddlehead IPA is widely available on all major convenience stores, online platforms, or supermarkets. A 4-pack of 16oz cans of this IPA costs roughly $14.99. You can use the beer finder tool on the brewery's official website to locate a Fiddlehead IPA near you.
– Fiddlehead IPA Through the Years
The main reason behind its popularity is the balanced taste profile of this beer. The founder brought his 15+ years of experience into brewing a cost-effective, well-balanced, hop-forward IPA. Moreover, Fiddlehead IPA comes from a brewery known for brewing approachable and multi-dimensional beers.
The popularity of this beer is such that it is available on draft at more than 500 locations in Vermont (mostly in the northern parts). The brewery plans to extend this reach to southern parts of the states and into Massachusetts. It gives a cut-throat competition to other craft beers in the American Style IPA category.
As per the brewers from the Fiddlehead Brewing Company, Fiddlehead IPA is a vegan product. In addition, it isn't bottled or sold anywhere else in the world. Thus, you may not come across Fiddlehead IPA in stores, but almost all brewpubs in Vermont serve this beer on draught. The main reasons for its popularity include:
Bursting with tropical flavors
A delicate bitterness of hops lingers through to the last drop
Moderate carbonation
Easily available
Subtle malt sweetness balances the brew
Clean, crisp, and dry finish
However, some beer fans may find its dry and bitter aftertaste annoying, and it is also a little expensive in the IPA beer segment.
FAQs
– Is Fiddlehead a New England IPA?
Yes, Fiddlehead is a classic example of New England-style IPA (NEIPA). This well-balanced, hazy beer showcases a complex hop profile. Fiddlehead IPA is an expertly brewed beer by Fiddlehead Brewing Company located in Shelburne, Burlington. With more than 15+ years of experience, founder Matty O Cohen founded this brewery to produce approachable craft beers, and Fiddlehead IPA is the first beer of the brewery.
Fiddlehead is a big, juicy, double IPA. A beer needs to showcase more complex hops and malts to be termed as DIPA. Our beloved Fiddlehead ticks all prerequisites to be a DIPA. Moreover, It even showcases more floral characteristics than other DIPAs.
– What Hops Are Used in Fiddlehead IPA?
Simcoe, Centennial, and Citra are the hops used to create Fiddlehead IPA. These three strains of hops lend this IPA aroma and flavor to tropical fruits. The dedicated use of hops is the reason behind Fiddlehead IPA's signature mellow bitterness profile.
– Who Makes Fiddlehead?
Fiddlehead IPA is brewed by the brewer-owned and operated company Fiddlehead Brewing Company based in the beautiful town of Shelburne, Vermont. They use a 15×30 barrel brewing system to create its flagship beer — Fiddlehead IPA. Later, the beers are distributed to the regional market.
Endnote
As per the stats, facts, and tasting notes, Fiddlehead IPA is worth the shot because with its moderate alcohol content and a complex hop profile, it is a super easy to drink NIPA. There is no hop burn or excessive sweetness, but it is juicy yet dry.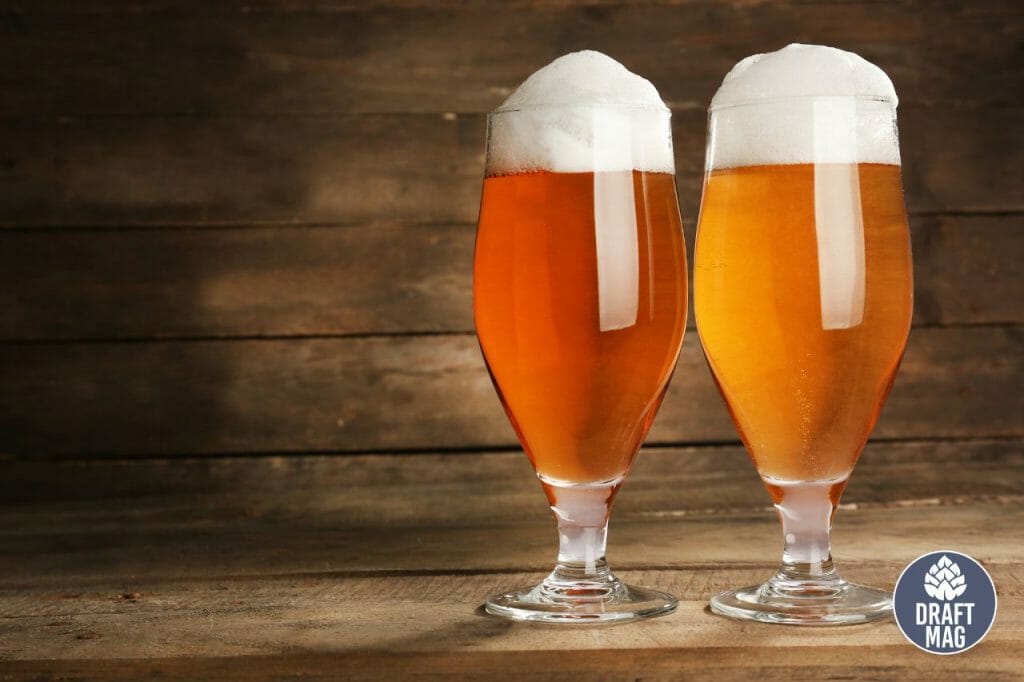 Fiddlehead IPA is a perfectly balanced, easy-to-drink Vermont-style beer with a mellow bitterness and a crisp, dry finish.
It is a pale, honey-colored hazy IPA with moderate carbonation and brewed with three strains of hops using the finest fermentation techniques.
It showcases the flavor of tropical fruits including grapefruit, dank citrus, and pine, with a semi-sweet malt backbone.
This IPA pairs well with spicy Indian and Thai cuisines, burgers, sausage, and peppery cheese.
It is easily available throughout Vermont in cans as well as on draught.
Fiddlehead IPA sets a benchmark in the IPA-styled beer category as it is a delicious, clean, and refreshing pick to brighten up any get-together or party. If you are looking for a delicious, foamy, cloudy, and juicy yet dry IPA, look no further than Fiddlehead IPA.

Latest posts by Draft Mag
(see all)