Galaxy Hop Substitute: Flavours, Aroma, and Much More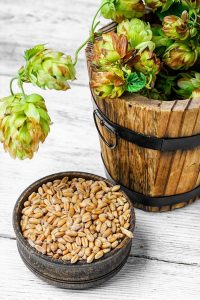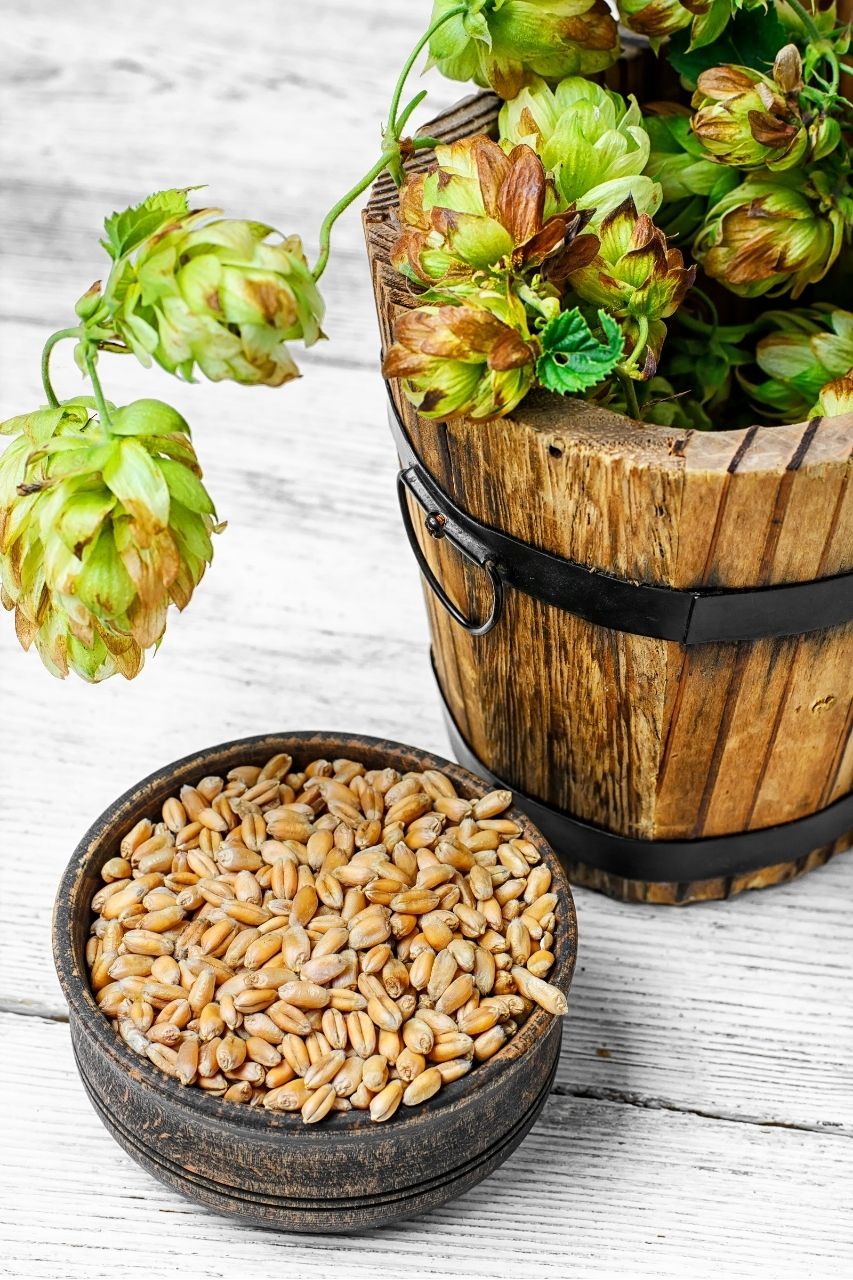 Galaxy hop substitute is something beer lovers are always on the lookout for. Hop qualities favored by craft beer lovers appear to have altered in the last 20 years or so from earthy, flowery and quirky citrus features of hops like Cluster and Cascade to the ripe fruit pungency seen in many popular types, such as Galaxy.
What Are the Galaxy Hops?
Galaxy hops are a type of hops that is sought after for its high content of essential oils, which give it and intense fruity flavor. It is also known as Australian galaxy hops, something which betrays its origins. Its bitter and acidic notes make it ideal to brew IPAs.
At first look, the hop plant appears to be somewhat ordinary. It is prone to pests and disease, only blooms once a year, and has limited use. However, one of those applications is critical. Hops are a gift for quenching the thirst for beer. Their cone-shaped blossoms are collected and dried in the fall and serve a vital part in the brewing process.
Hops are responsible for the bitter taste in your beer. They balance out the sweetness from the malt, as well as define the flavor and scent. So, what happens if you can't find the ideal mix of flavors? We've put up this quick Galaxy Hop Substitution guide to assist you in selecting the right hops for your brew and motivate you to start brewing depending on your unique tastes.
Galaxy Hops Characteristics, Flavor and Fragrance
The Australian galaxy hops are well-known for their strong fragrance. Galaxy is a versatile hop that you may use in a variety of applications throughout the brewing process.
These hops have one of the well-built essential oil concentrations of any hops that led to their rapid surge in popularity. Galaxy is known for its powerful passion fruit scent and the unique galaxy hop flavor, as well as citrus and peach bursts. You may detect notes of pineapple and tropical fruits from time to time. Galaxy hop flavor profile is a delicious fruit flavor with minimal to no flowery, pine, or spice notes.
They have a slightly higher alpha acid range of 13 to 15 percent. Although, they are most commonly used as a late addition or in dry hopping to give a beer the richest pungent citrus and tropical passion fruit aromas.
These hops are the main ingredients in any IPA or Pale Ale recipe. If you can't obtain whole or pellet Galaxy Hops, you may use substitutes as Citra or Centennial hops. Galaxy hops beers include Commercial beers like Flying Dog's Single Hop Galaxy Imperial IPA.
Substitute for Galaxy Hop
You can try substituting for comparable hop for the Galaxy hop if it is hard to come by or out on brew day. Here are some Galaxy hop substitutes if you are looking for something different.
– Simcoe
Acid range: 12 – 14 percent
Flavor and aroma: grapefruit, pine, berry, and passion fruit characteristics.
Substitutions: Magnum, Summit, Amarillo, Columbus
Beer styles: wheat beers, bitters, IPAs
Uses: it is a dual-purpose hop
Simcoe is a bittering and aroma hop. It is a popular hop among craft and homebrewers in the United States. Due to its high alpha acid level and low cohumulone content, this variety is well-known for its diversity and complexity, as well as a pleasant bitterness.
IPAs, their stronger cousins double IPAs, and their younger siblings India Black Ale and India Red Ale are all made with this hop species. Many craft brewers and homebrewers like Simcoe for its fragrance profile of piney, woody, and grapefruit citrus notes blended with somewhat dank and spicy notes of onion and garlic, despite its lack of usage as a bittering hop.
Simcoe is a well-rounded ingredient to any beer, with an alpha acid range of 12 to 14 percent and a complex scent of earthy pine and citrus. These hops are great in Pale Ales, IPAs, Saisons, Wheat Beers, and Bitters.
Since Simcoe hops are so popular in the craft and home brewing communities, both whole and pellet hops are typically simple to come by. You may find Simcoe in commercial brews like Russian River Brewing Company's Row 2 Hill 56. Apart from Simcoe, try Summit, Citra, or Mosaic.
– Citra
Alpha acids: 11 – 13 percent
Flavor and aroma: Citrus, tropical fruits, lychee, and citrus peels
Substitute: Mandarina Bavaria
Beer types: American Pale Ale and American IPA
Uses: for taste and scent
Citra hops provide a pungent floral and citrus fragrance and taste with a high alpha acid content. The Citra hop, one of the most often utilized hops in commercial, artisan, and home brewers, has a strong taste. One of the main benefits of this hop is that you may employ them in various beer types. This is because it has a strong flavor profile that is balanced with a smooth flavor.
This galaxy hops substitute is a good choice for American pale ales and IPAs because they provide a robust hop kick while enabling a good taste character to shine through.
This is also a versatile hop that you may use in various applications throughout the brewing process. When added to the boil, it has distinct fragrance descriptors like grapefruit, citrus, peach, melon, lime, gooseberry, passion fruit, and lychee, as well as a gentle bitterness.
Citra hops, in pellet or whole form, work well with various fruity varieties like Mosaic and Simcoe. Try this fruity flavor in commercial beers like Flying Dog Brewery's Citra Single Hop Imperial IPA and Sierra Nevada's Torpedo IPA, and see how it performs down when dry-hopped.
– Amarillo
Alpha acids: 8 percent – 11 percent
Flavor and aroma: tangerine and apricot tones, the fragrance profile is flowery and citrus-like.
Substitute: centennial, summer, cascade
Beer types: IPAs, American craft-brewed pale ales, wheat beer
Uses: for bittering properties
Amarillo Hop, commonly known as VGXP01 c.v., is a private, patented fragrance hop. It has shown good resistance to downy and powdery mildew and is somewhat resistant to verticillium wilt. Citrusy hops are popular in the United States, and Amarillo is one of them. It has floral and spice undertones.
Their taste profile is dominated by powerful orange and lemon tones. The scents of Amarillo beers are powerful grapefruit with a tinge of orange. While brewing with Amarillo may result in a slightly sweet beer, you may balance the sweetness by adding a little Simcoe or Nugget to the mix.
This American hop variety is bittering and also aromatic, making it a versatile and dual-purpose brewing component. You can find Amarillo hops in various IPAs, from American to Belgian and Imperial IPAs. They also work well in American Pale Ales.
A mild bittering quality is provided by an alpha acid range of 8 percent to 11 percent, while luscious flowery and orangey citrus smells offer a fresh taste to any sort of beer. Amarillo is a popular hop because of its well-balanced qualities. It's simple to use Amarillo as a whole hop or as a pellet. Cascade and centennial hops are two similar varieties that may be replaced or added to your brew.
– Azacca
Alpha acids: 14 percent – 16 percent
Flavor and aroma: mango, piney, apple, pear, tropical fruit.
Substitute: delta, mosaic, Citra
Beer styles: double IPA and IPA, stout, pale ale
Uses: excellent aromatic qualities
Azacca, formerly known as ADHA-483, was named after the Haitian deity of agriculture. It has a bright and refreshing scent of luscious mango, tropical fruits, and citrus. They are high in Alpha Acids (14 – 16 percent). Azacca is also a versatile hop that creates outstanding single-hop brews. Summit and Northern Brewer are among its parents.
Due to its rich aromatics and tropical fruit aroma, this hop is ideal for dry hop additions in various beer types. These hops are popular among large brewers like Summit and Northern Brewer because they have a lot of mango aromatics, making them stand out.
Their robust tropical notes make them ideal for IPAs, which necessitate high hop counts to provide the fruity bite that they are known for.
– Cashmere
Alpha acids: 7.7 percent – 9.1 percent
Flavor and aroma: Lemon, lime, peach, and melon
Substitute: cascade
Beer styles: wild ales, pale ales, and IPA, American blond
Uses: dual-purpose variety
Cashmere is a strong dual-purpose hop that, while you may use it in early additions, thrives in late additions like a knockout, whirlpool, and dry hopping. When added for fragrance and taste in hop-forward styles, it shines. When paired with sour, fruited, or funky ales, the strength of its unusual tropical aromas shows through.
The smells of lemon and lime, melon, peach, and tangerine are intense in cashmere. Coconut, lemongrass, and candied fruit are among the secondary notes. Cashmere hop is a blend of Cascade and Northern Brewer hops, having a strong taste and a smooth bitterness.
It also has a moderate bittering character, with an alpha acid range of 7.7 percent to 9.1 percent, making it ideal for making IPAs, APAs, and other American ales.
FAQ
What Galaxy Hop alternatives can be used to brew IPA?
For brewing IPA, other hop varieties like Simcoe, Citra, Amarillo, or Nelson Sauvin can be used as an alternative to Galaxy hops.
Are Mosaic hops a good substitute for Galaxy hop?
Mosaic hops can be a good substitute for Galaxy hops due to their similar aroma and flavor profile, but it may result in a slightly different taste.
Can Cascade hop substitute Galaxy?
Cascade hops can be used as a substitute for Galaxy hops, but the resulting beer may have a different flavor and aroma profile. It's best to experiment with different hop varieties to find the best substitute for your recipe.
Endnote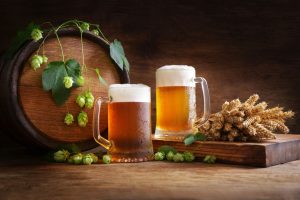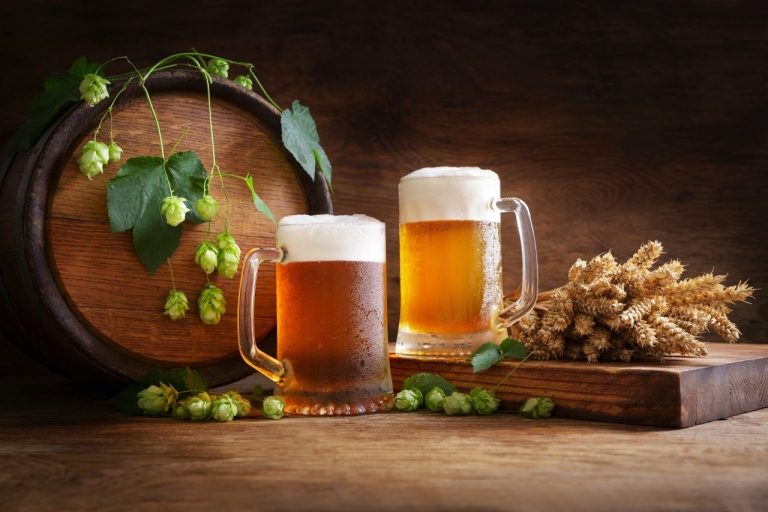 Homebrewing isn't a precise science. You can brew dependably good beer batch after batch with little knowledge, a decent technique such as hop substitutions, and a few tricks up your sleeve.
Various types of hops may be utilized for bitterness and fragrance, thanks to the expansion of the craft beer sector and a brewer's innate innovation.
There are a plethora of recipes that call for the components listed above. Some are straightforward, requiring only one or two more components, while others are intricate mixes of many plants. These ingredients are used by a variety of current craft breweries to create distinctive and excellent beers.