Good People IPA Review: A Dry Hopped IPA With Aromatics
Good People IPA is the perfect IPA for hop lovers who don't want too much bitterness with every sip they take. With a good balance of caramel malts and citric hops, the refreshing IPA will go great with a wide range of dishes.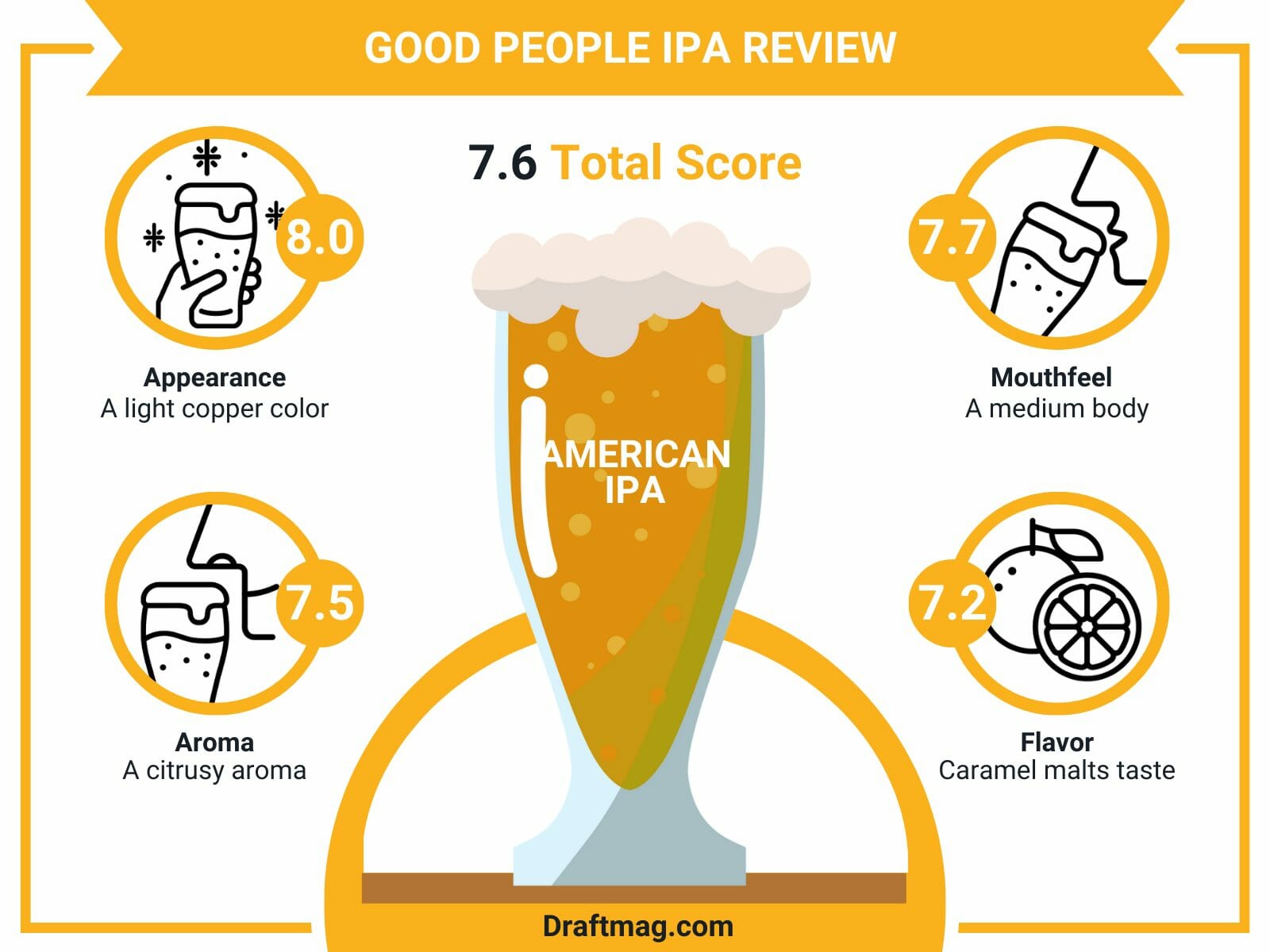 The beer is ideal for any occasion, offering a clean, bitter finish that will cleanse your palate. Keep on reading our detailed review below to know more about this balanced IPA and what kinds of food you can pair it with. 
Good People IPA Stats
| | |
| --- | --- |
| Country  | United States |
| Brand | Good People Brewing Company |
| Style | American IPA |
| Taste  | Citrus, caramel |
| Body | Medium Body |
| ABV | 7.1 percent |
| Flavors & Aromas | Citrus, bready, malty, pine, caramel, bitter |
| Serving Temperature | 45 – 50 degrees Fahrenheit |
Tasting Notes
Good People IPA Tasting Profile
Good People IPA Review 
Good People IPA is an American India Pale Ale made in the United States. The beer offers a good balance between caramel malts, which remain a constant in the backbone, and the citrus flavors from the hops. The beer has good carbonation and a clean finish. It features an alcohol content of 7.1 percent. 
The beer pours an amber color and a medium body surrounded by carbonation. It has flavors and aromas of citrus, pine, bread, malts, and caramel, with a balance of bitterness and fruity sweetness. It is a solid and satisfying IPA with a gentle bitterness and well-rounded fruity notes. 
Serve the beer in a pint glass, as it features a wide opening that holds the off-white head and shows off the copper color. The beer is best served at a temperature of 45 to 50 degrees Fahrenheit and garnished with a citrus slice like lemon or orange. You can also serve the beer in a snifter, chalice, or goblet. 
– Appearance 
On the pour, the IPA has a light copper color, and there are streaks of amber hues when you bring it to the light. It has a sparkling, clear appearance that you can see through and an attractive color that fits the style.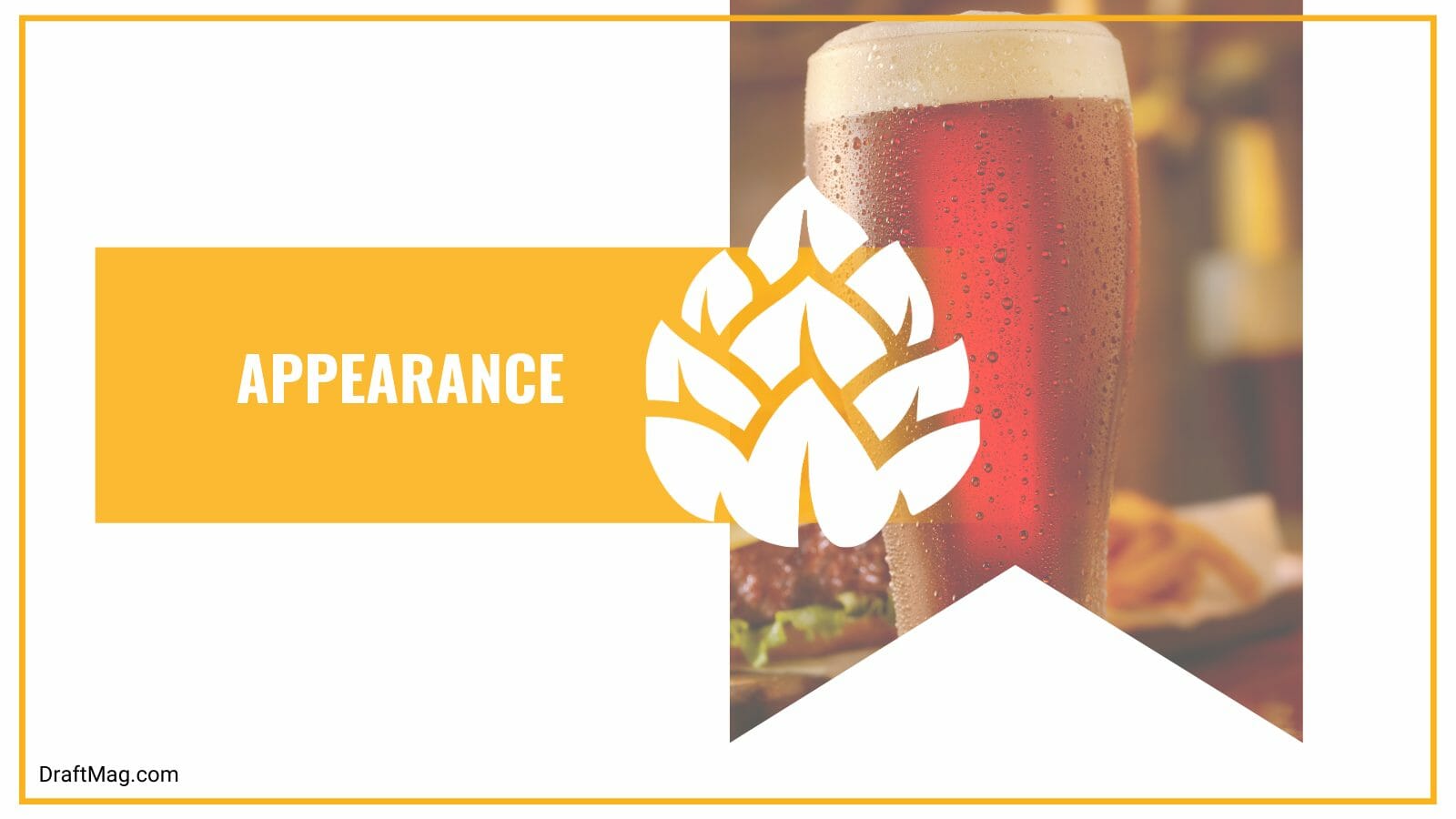 The off-white head is thick and high and offers pretty good retention. As it slowly dissipates, it leaves a bit of lacing against the sides of the glass. 
– Aroma 
The aroma of the IPA is simple and balanced, without feeling overwhelming or prickly in the nose. It smells mostly of caramel malts and citrus fruit peel, but citrus is the dominant note in the aroma. The nose is not overly aromatic.
Aside from the malt and fruit in the aroma, there are slight floral notes in the aroma of the beer, obtained from the hops. The aroma remains a constituent throughout the drink. 
– Mouthfeel 
On the palate, the IPA features a medium-bodied mouthfeel and is well-carbonated. The medium body makes it feel a bit full in your mouth, while the carbonation causes it to go down easily, giving you a refreshing and easy-drinking experience.
The carbonation is peppy, giving you a fizzy feeling that pops at the back of your palate. Its mouthfeel fits the beer style, finishing clean and dry on your tongue. 
– Flavor 
As for the flavor, the IPA follows the aroma very closely. Its taste follows a west coast style, with a balance of hops and malts throughout. The first thing that you taste when you drink the beer is the caramel malts, but in the middle of the palate, you get the flavors of citrus and herbal notes in the backbone.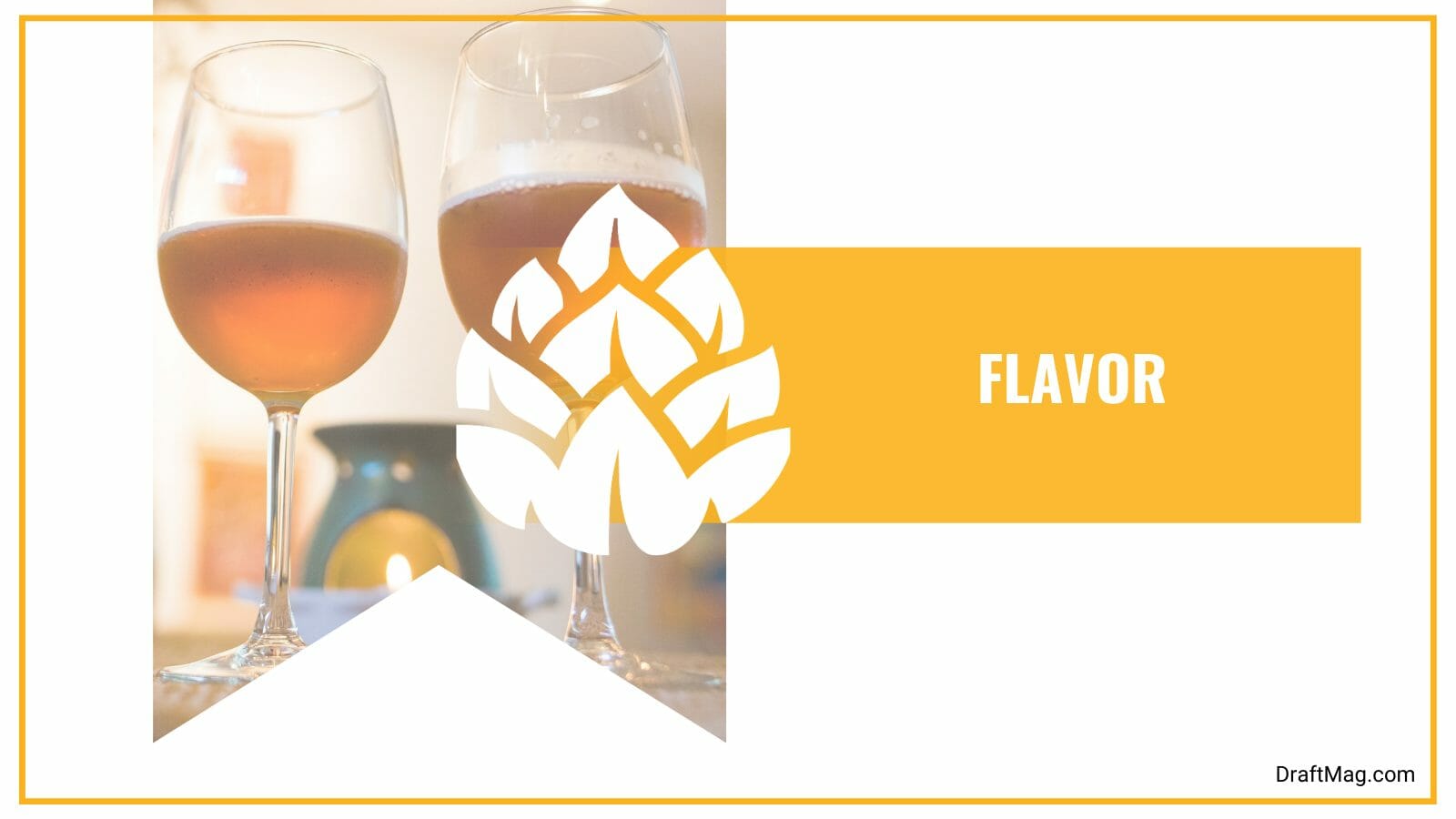 The pale malt bill shows off a balance of orange and grapefruits from the citrus hops, and it finishes with a hint of bitterness and a clean taste. You might notice a bit of hop spice towards the end, which overshadows the mild malt flavor. 
There are hints of pine and floral hops in the flavor too, with some lingering light bitterness. You will also notice a few herbal notes. 
– Food Pairings
It's always good to pair your beer with different kinds of food. The IPA offers a clean and bitter taste that will cleanse your palate and offer easy drinking. This is why the ideal pairing is spicy food, as the bitterness will cool things off and the clean finish will reduce the spiciness.
Consider having tacos or burgers with a spicy barbecue sauce, fish and chips with tartar sauce, Indian or Mexican food, and other spicy Asian foods. Oily fish also pairs well with this beer, so try out mackerel or salmon topped with mango salsa or traditional lemon.
If you want to enjoy your beer with cheese, you should have this IPA with sharp cheddar. Also, blue cheeses and spicy cheeses will match nicely with the fruity and floral notes of the beer. For your sweet tooth, there are lots of fruity desserts that you can enjoy with this beer. 
Ingredients 
The IPA is made with malts, hops, yeast, and water. Both the malts and hops are well-balanced to give you the character of caramel and citrus. The malts used to make the beer include 2-row malts and five specialty malts. All of this is combined to give you a smooth and malty body with a lot of caramel sweetness.
As for the hops, they include Columbus, Cascade, Citra, Willamette, and Simcoe hops. These hops offer a mostly citrus flavor, but you also get floral and spicy notes with a bit of fruitiness throughout the flavor. 
Nutrition Facts 
The IPA features an alcohol content of 7.1 percent, and while this is expected for the style, it is also well-masked throughout the flavor. You still get a bit of booziness in the taste. As for the IBU, it is 75.5, which is due to the hoppy bitterness that fills the flavor.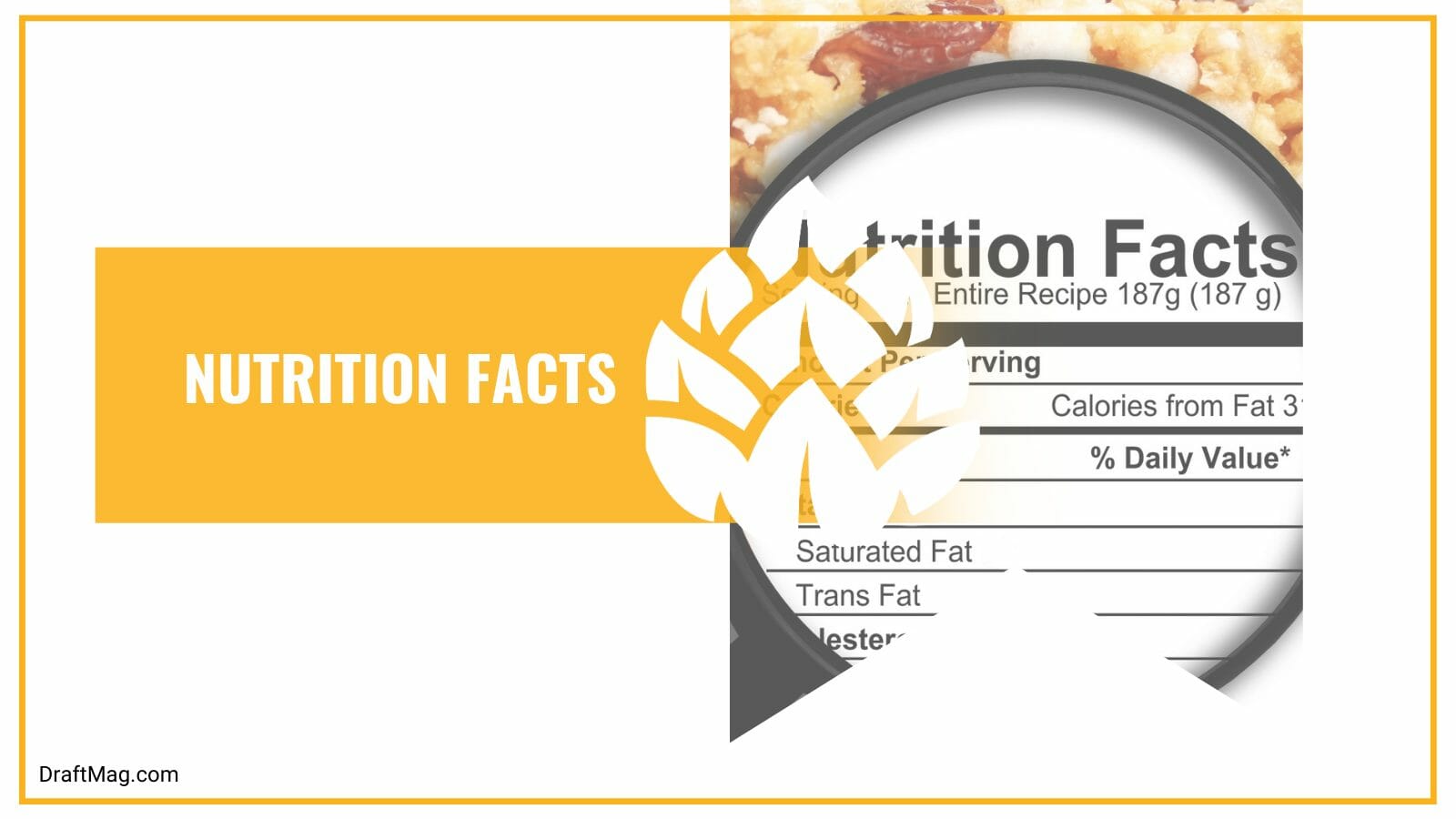 The beer features 200 calories in every 12-ounce serving, and there are 15 grams of carbs. There is no protein or fats in it. It's important to consider the nutrition facts if you're on a diet. Those on a keto diet cannot drink this beer due to the high carbs content. 
History 
The IPA is made by Good People Brewing Company and was first released in 2008. Described by the brewery as a hop lover's dream, it is the flagship beer and has been one of the most popular options for a long time. 
The brewery is known for being old-school with its beer styles, and this shows in its ingredients and tasting notes. The brewery was founded in 2007 and is based in Alabama, United States. It was founded by Jason Malone and Mike Sellers, both homebrewers from Auburn University. Another popular beer from this brewery is Snake Handler Double IPA.
Conclusion
If you're a hop lover, this IPA is the ideal choice for you, especially since it does not overshadow the malty sweetness. Here's a rundown of our beer review:
This is an American IPA with a 7.1 percent alcohol content.
The brew has flavors and aromas of citrus, caramel, bread, malts, pine, and fruits, with floral and spicy notes. 
It is made with 2-row malts, 5 specialty malts, Columbus, Cascade, Citra, Willamette, and Simcoe hops. 
Serve the beer in a pint glass at 45 degrees Fahrenheit, with citrus garnishing.
Pair the IPA with spicy dishes, oily fish with fruity sauces, sharp cheddar, blue cheeses, and fruity desserts.
You can easily purchase the beer online or in person at liquor stores. It is also available on tap at the brewery in Alabama.