Hop Stoopid Review: What Our Beer Sommeliers Think of This IPA
Hop Stoopid is an Imperial IPA produced by Lagunitas Brewing Company. Somehow, this beer has managed to be a favorite among beer drinkers all over the country. Famous for its hoppiness and distinctive maltiness, this double IPA appears to be worth every sip.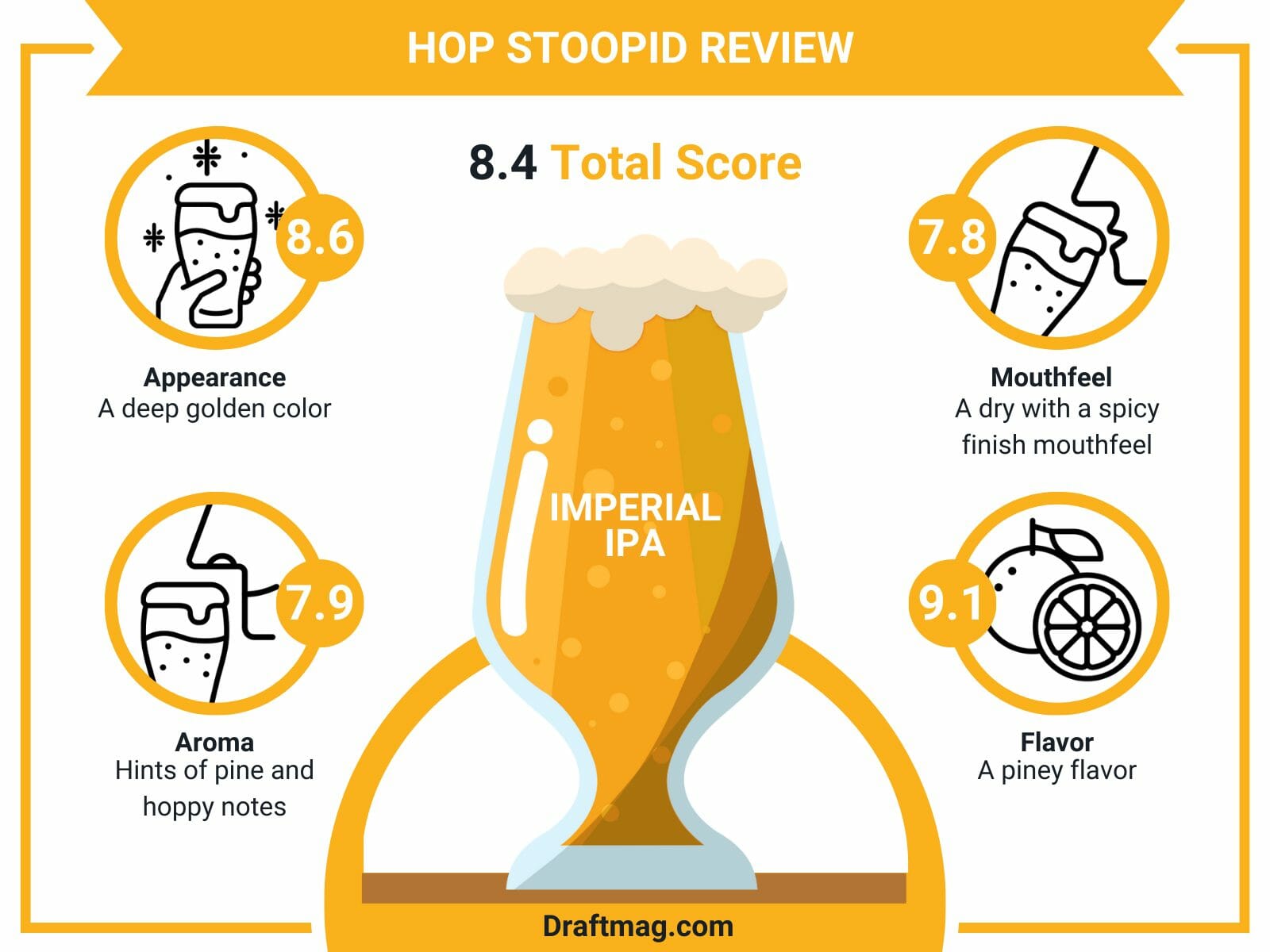 In this review, our beer experts provide a detailed analysis of this imperial IPA to help you see if it is a hit or miss.
Hop Stoopid Stats
| | |
| --- | --- |
| Country | United States (California) |
| Brand | Lagunitas |
| Style | Imperial IPA |
| Taste | Tastes like a hoppy soda drink. The taste is clean, and even though the hop presence is assertive, it doesn't seem overwhelming. It also has a rich malty taste alongside a piney or lemon citrus sour taste that carefully masks the hop bitterness. |
| Body | It has a medium body with moderately high carbonation. It is smooth and considerably soft on the palate, with a recognizable malty feel. It leaves a dry finish, with a residual bitterness on the taste buds. |
| ABV | 8 percent |
| Flavor and Aroma | The flavors and aroma of this Imperial IPA consist of a piney note, hop extract, and a citrus splash which likely includes apple cider, lemon, or orange peels. |
| Serving Temperature | 42 – 45 degrees Fahrenheit |
Tasting Notes
Hop Stoopid Tasting Profile
Hop Stoopid Review
If you're curious to learn about this beer, then you're in the right place. Our review provides a concise description of this beer based on its appearance, aroma, taste, flavors and recommended food pairings.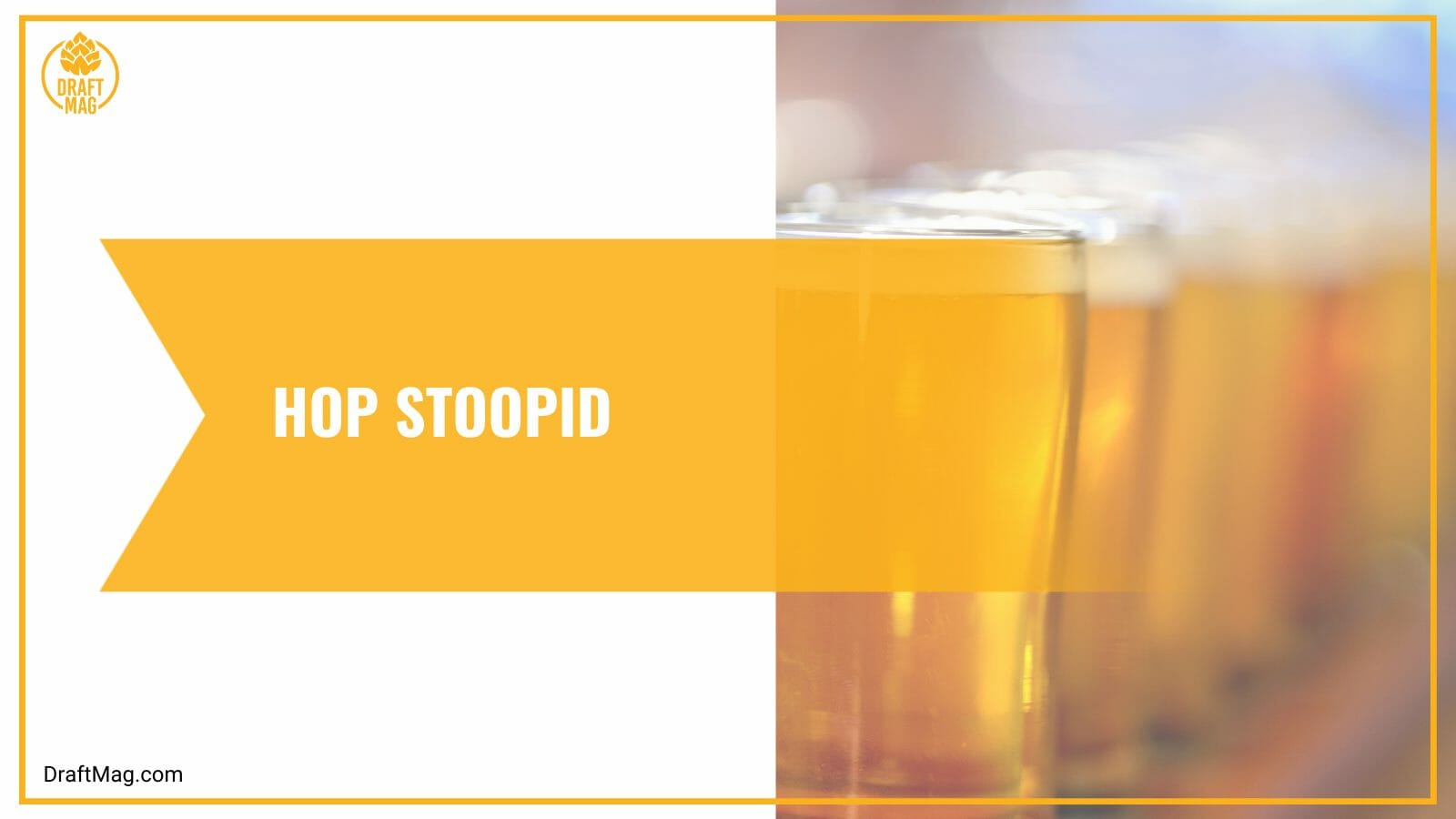 – Appearance
This ale pours a clear amber or deep golden color that can simply be described as beautiful. What follows this impressive sight is a thick, creamy foam head that appears off-white.
The beer has excellent retention as the foam head lasts for close to five minutes, then settles to a nice thin layer. As you continue to drink, you'd discover that this beer leaves a ring of heavy lacing around the glass with every gulp.
– Aroma
This Imperial IPA has no distinctive aroma when perceived. It seems almost clean, and while this aroma isn't unpleasant, there are hardly any words to describe it. However, you can get slight hints of pine and hoppy notes.
There's also a reasonably subdued note bearing close semblance with lemon or orange. This subtle citrus scent lends it a soda-like feel, which brings to mind apple cider. It's also hard to miss the sweet malty notes from this beer. In all, the beer has a woodsy, piney smell alongside what can best be described as resinous.
– Mouthfeel
This IPA is quite strong and has a residual bitterness that can be tasted a few minutes after each gulp. It has a rich, full mouthfeel that leaves a dry, somewhat spicy finish. You can also detect that the beer is smooth and crisp.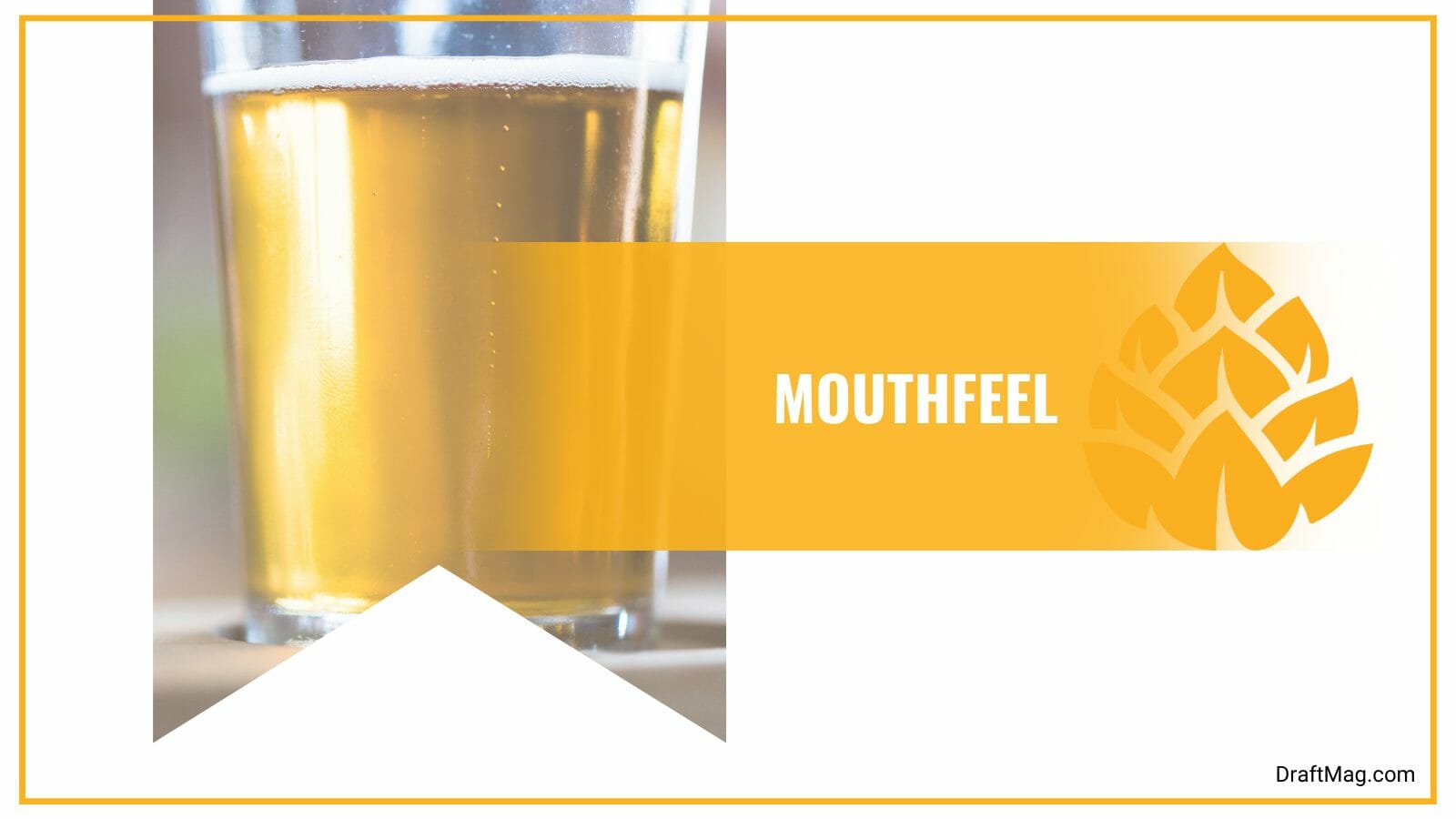 When drunk, there's a rich creaminess and a soda-like feel due to its active carbonation. It leaves a crisp, dry finish with bitterness that lingers on the palate. This bitterness cannot be described as strong, but it is quite prominent, which makes the beer an unforgettable one.
– Flavor
This IPA from Lagunitas has a piney flavor coupled with a hoppy and predominantly malt-forward flavor. These flavors are well blended into a clean mix, with none being more assertive than the other. You can also detect a soda flavor that may be a result of orange peel zest or apple cider.
There is also a hint of alcohol which is unsurprisingly quite apparent because of the beer's high ABV of eight percent. This alcohol stays present from the moment you start drinking right down to when you finish. We like that although these flavors are distinctive, their combination does not result in a taste that is too astringent or cloying.
– Food Pairings
Imperial IPAs are known for their bitter-solid taste; hence, foods with a lot of fat and flavors are the perfect pairing. You can pair your bottle or glass of this ale with spicy sausage, grilled chicken, pork or steak, and other deep-fried meat. You can also pair it with creme brulee, lamb, French fries, and smoked beef. Another way to enjoy it with food is to pair it with desserts like cake or salty nuts.
Ingredients
This Imperial IPA does not have a lot of complicated ingredients included in its production. It is made with almost the same ingredients as every other beer. The primary ingredients used in brewing this ale include water, yeast, hops, and malt. There might also be orange or lemon peel zests.
Nutrition Facts
The beer contains 240 calories, zero grams of fat, 17 grams of carbs, three grams of protein, and zero grams of fiber. It also has a high IBU of 102.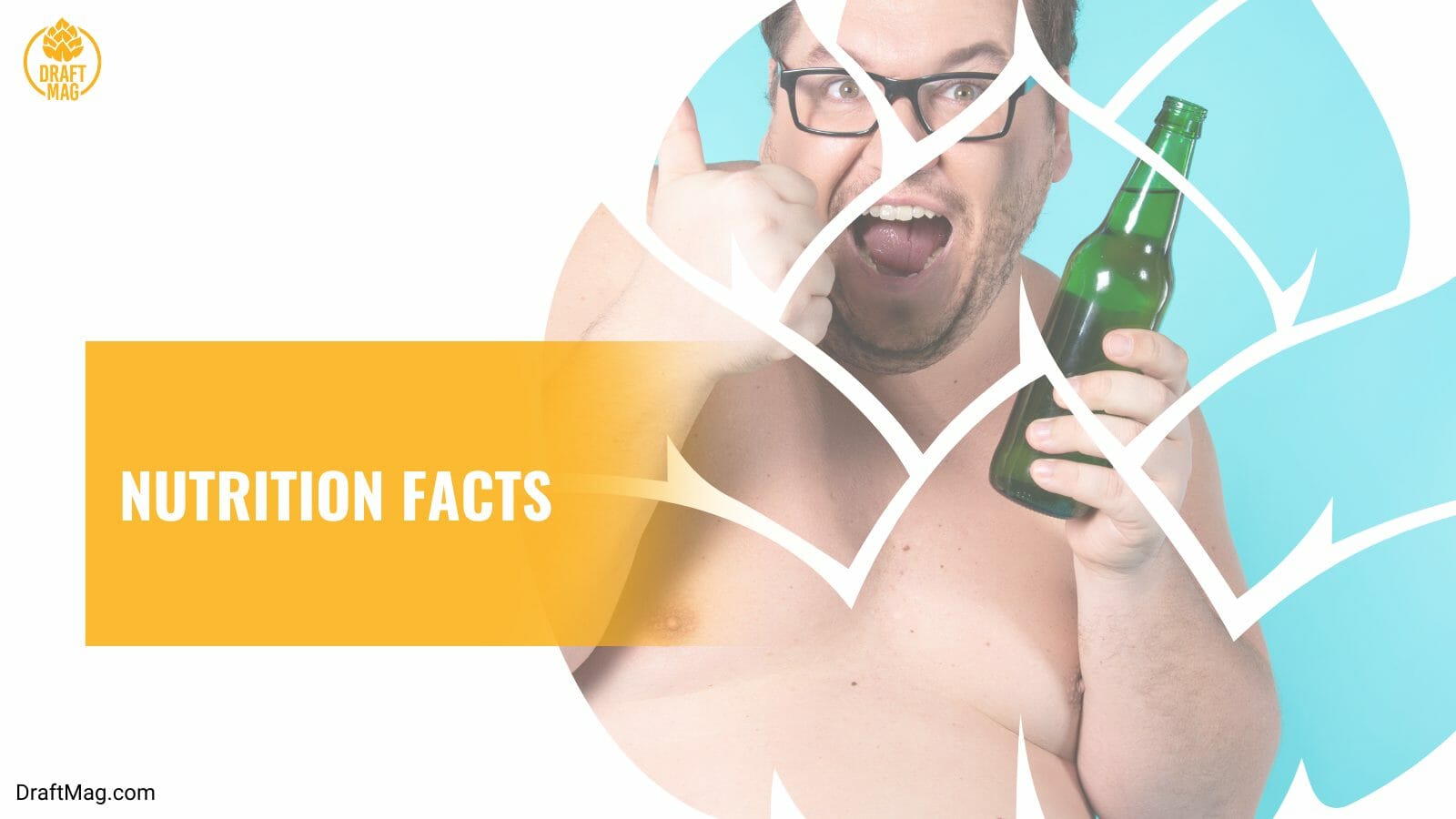 Unless stated by the company, the beer isn't gluten-free. It may also not be suitable for those who practice a strictly keto lifestyle.
History
Although not much is known about the year it was introduced, it was first seen in the beer scene in 2007. Lagunitas Brewing Company produces it in the Petaluma area of California, United States. Currently, it isn't listed in the brewery's lineup of beers available in any of its three breweries.
Conclusion
If you want a beer that is mildly hoppy and very easy to drink, definitely think of this one. Here is a recap of what we discussed in this complete review:
Lagunitas Brewing Company produced Lagunitas Hop Stoopid Ale around the year 2007.
It is an Imperial IPA with the correct dose of hops and malt. However, it is mild and doesn't have any abrasive or bitter taste that is unpleasant.
The imperial IPA-style beer tastes like pine and malts and is a medium-bodied beer that is easy to drink. It is also soft on the tongue and leaves just the right amount of bitterness on the palate.
The best meals to have with it include French fries, burgers, sweet desserts, deep-fried meat, and fish tacos.
We liked that this Imperial IPA was very drinkable and refreshing. Even though the high alcoholic content is very noticeable, it doesn't upset the flavors and taste of this beer.