Japanese Gluten Free Beer: The Best Healthy Brews From Japan
It can be difficult to find Japanese gluten free beer as breweries in general are notorious for producing gluten-inclusive beverages and Japanese beers are no exception. This makes it difficult for health-conscious consumers as they have little to no choice when it comes to enjoying gluten-free drinks.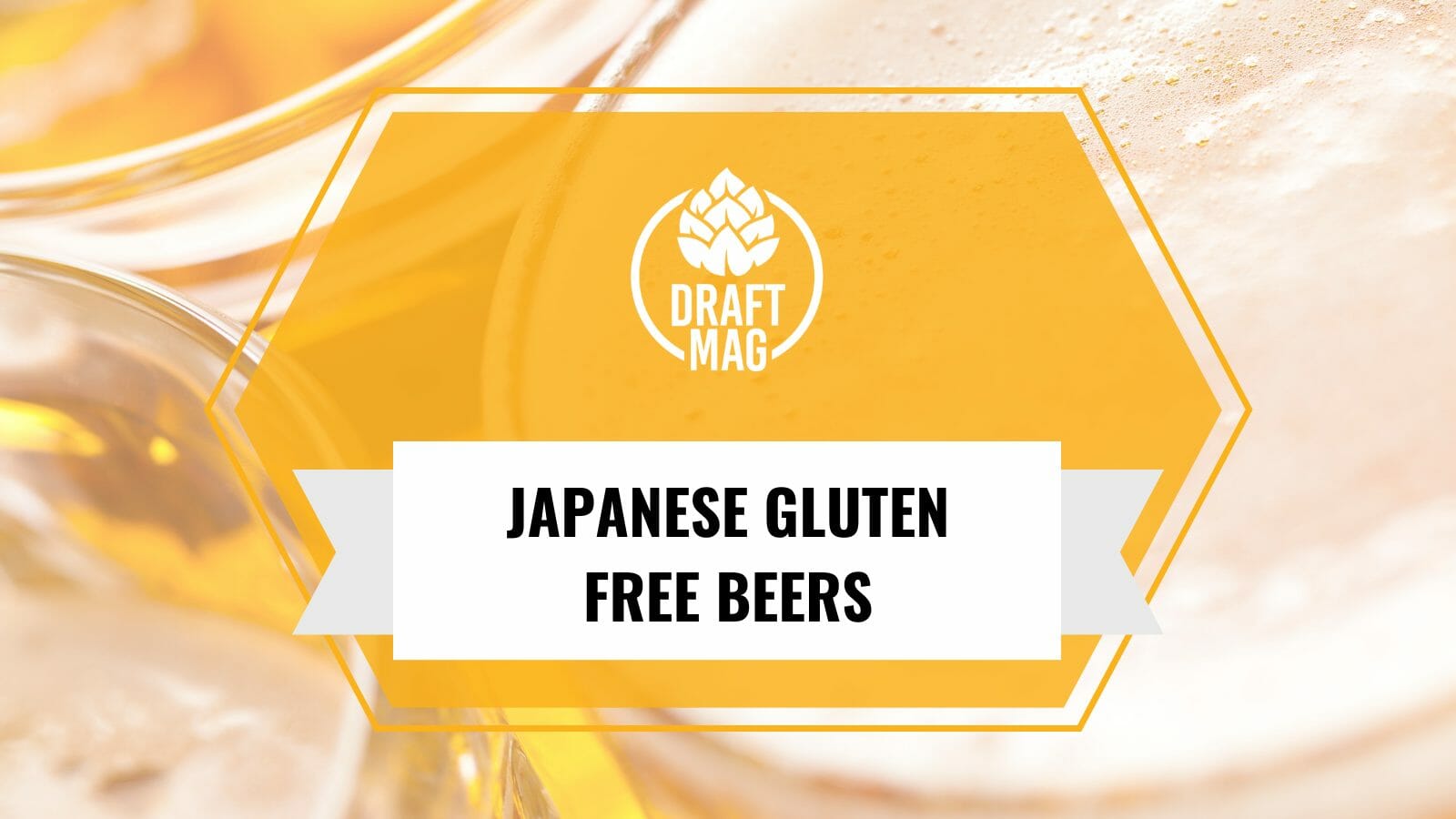 Fortunately, some breweries across the world including Japan have noticed the dilemma of such people and are brewing gluten-free beers to cater to that market. We present to you a list of the best and tastiest Japanese gluten free beers you can enjoy while maintaining a healthy body.
The Best Japanese Gluten Free Beers
Japan is not big on gluten-free beer, however, some beverages are very similar to beer but are not "technically" beers and they would be included in this list. These "pseudo" ales actually look and taste like beers but their ingredients are slightly different. We will do well to indicate such beers so you know which ones we are referring to. Here is the list of the tastiest gluten-free Japanese beers:
– Sokai Zero
Sokai Zero from Sapporo Breweries Ltd is brewed in the Happoshu style, which uses rice instead of barley during the brewing process. Sokai Zero was introduced in 2018 as part of the movement toward producing beers free of gluten. The pale ale is brewed with pea proteins and is great for people who are allergic to gluten and is the only Sapporo beer gluten free. It is also low in calories and is therefore a healthier option for fitness fanatics who want to stay in shape.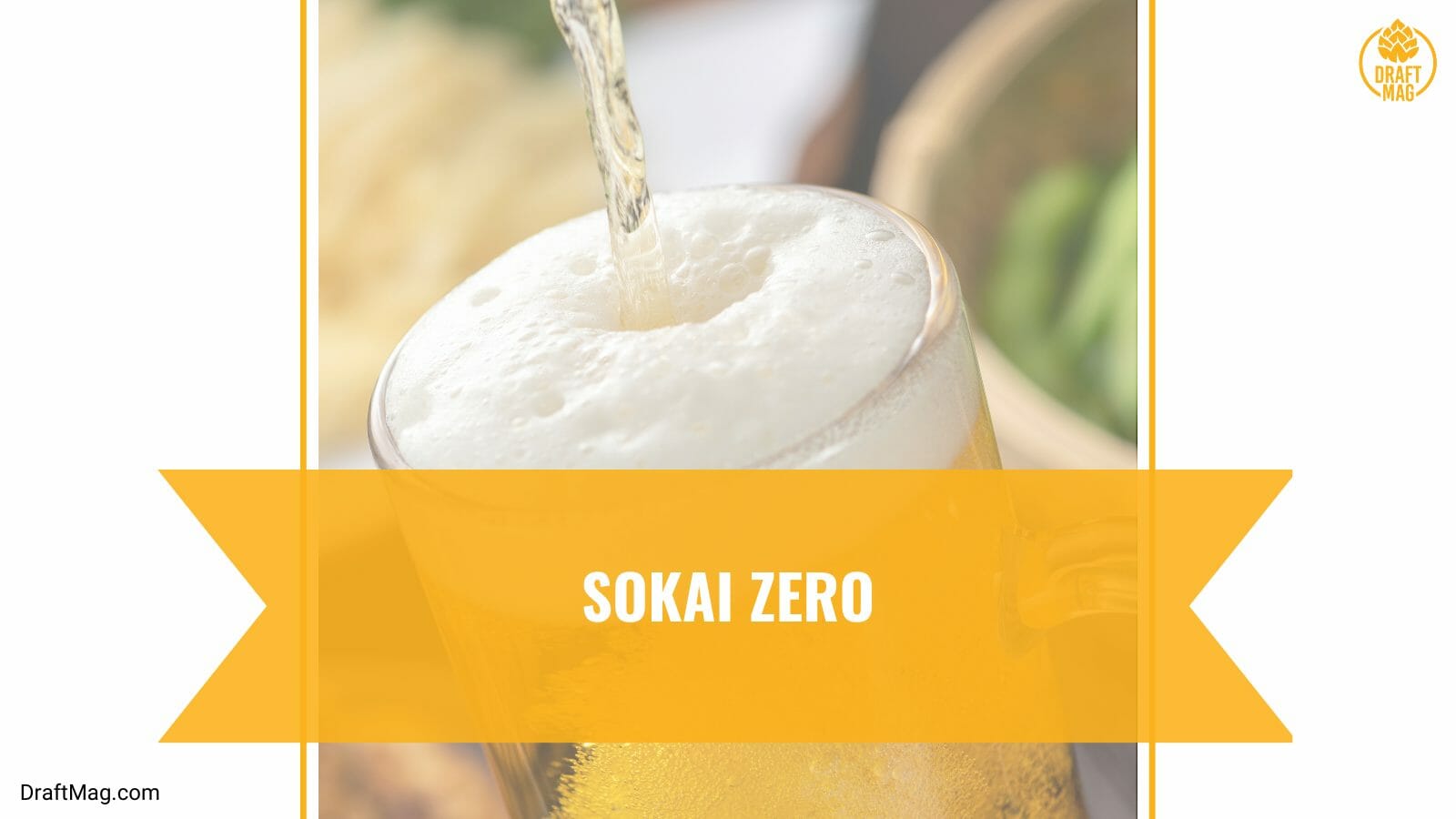 Sokai Zero has a light carbonation with a transparent amber color and a few fast-rising bubbles that form a thin crown. The drink features candy-like aromas such as Swedish Fish and Gummy bears. The taste follows the nose, showcasing candy-like sweetness that wraps around the tongue even in the aftertaste. It has a light body and medium carbonation, which makes it a refreshing drink on a hot summer afternoon.
It has an ABV of 4 percent, which allows you to chug a few glasses before you feel tipsy. There is no IBU, which means the sud is a sweet beer. Overall, it is a drinkable ale that goes down well but can be a bit watery.
– Nodogoshi Nama
This is another gluten-free Japanese beer that is served in most gluten free restaurants in and outside Japan. Brewed in the Happoshu style, Nodogoshi makes use of soy protein instead of barley or pea in the brewing process. Brewed by Kirin Brewery Company Limited, Nodogshi has a 5 percent ABV with 0 IBU. The pale ale features a clear amber hue with a big white head that lasts and leaves rings of beautiful white lacings.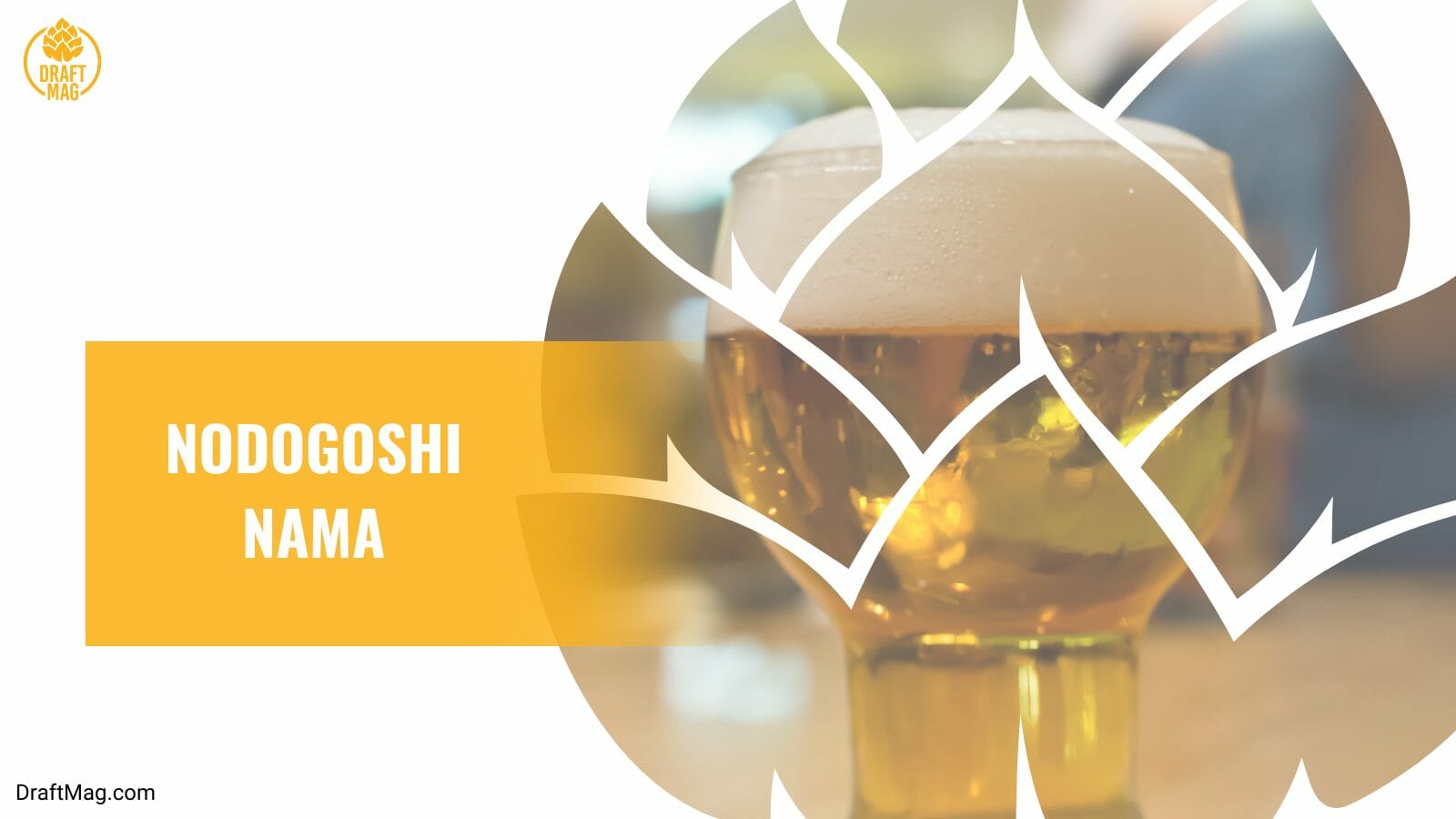 The beer smells of grapes with floral notes and hints of sweet grain, toasted bread and caramel. It tastes of sweet grain with light hops and a hint of alcohol that is hard to ignore. On the whole, it is inoffensive, has a light body with medium carbonation, and a semi-dry finish. The beverage is perfect with spicy foods and is one of the most popular Japanese beer brands recommended for celiacs.
– Jokki Nama
Jokki Nama is a craft beer brewed in the Haposshu style by Suntory and comes in 12 oz blue featuring a picture of the beer poured in a glass. The beer is crafted with corn and an array of ingredients that make it one of the most complicated Japanese gluten free ales. It has a low purine content which is between 0.0 – 0.9 mg per 100 ml compared to regular beer, which has about 9 mg of purine per 100 ml. For those who may not be aware, high levels of purine in the body can be detrimental to the health.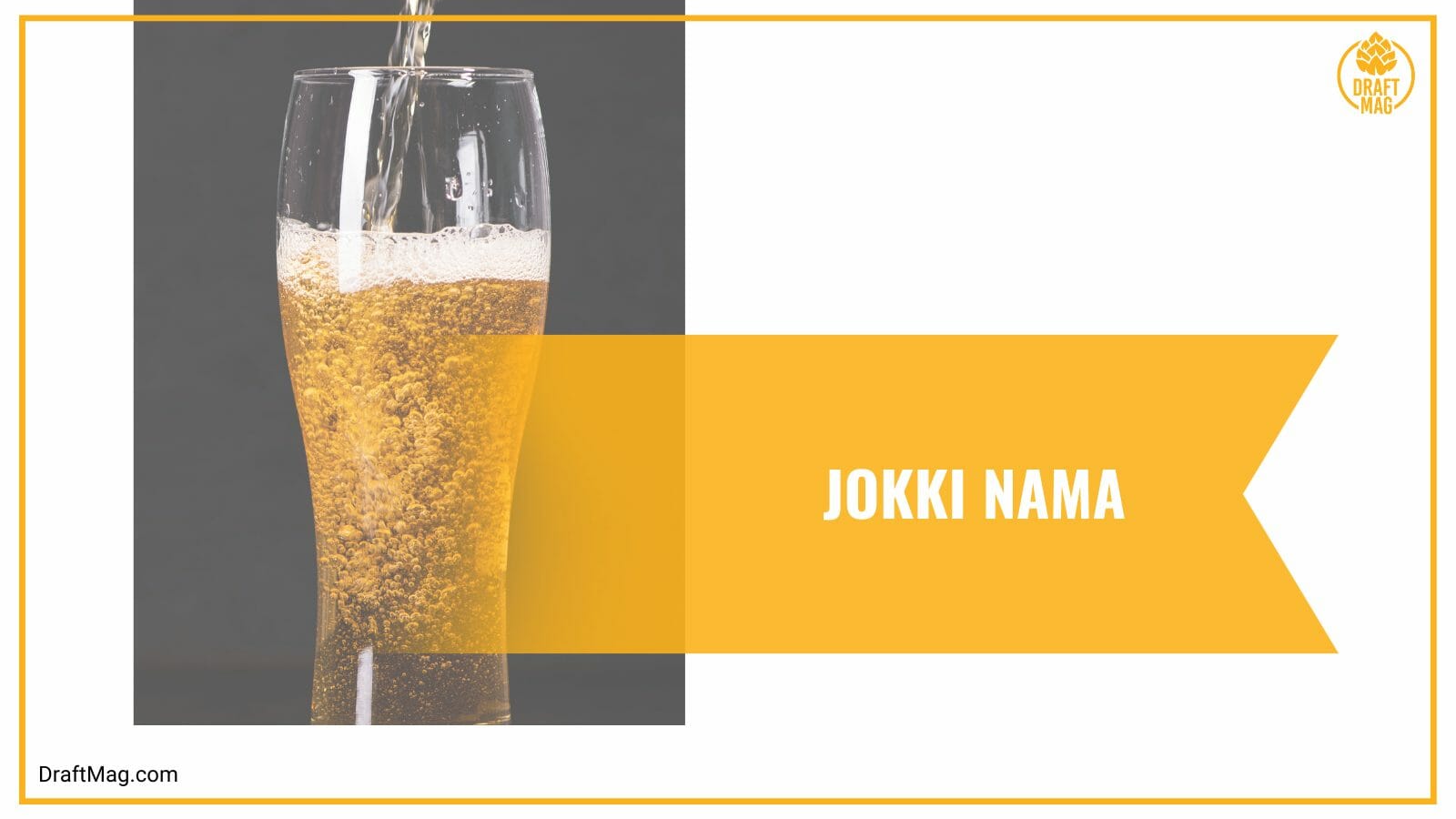 Thus, Jokki Nama is a healthier beer that pours a clear golden hue with a rocky foam that lasts. The aroma is bland and this is a bit surprising given the lengthy list of ingredients used in crafting this beer. The taste is metallic with notes of light sweetness and dry hops in the mix. The sugar content appears to become more pronounced as the sud warms up.
The beer is light-bodied with high carbonation and an ABV of 5 percent. It is smooth, watery, has a light mouthfeel and goes down very easily – maybe too easily. Jokki Nama pairs perfectly with salty foods such as bread and rolls and pizza.
– Draft One
Draft One is brewed by Sapporo Breweries Limited in the Happoshu style and comes in a 12 oz white can. It pours a light shade of green featuring a 1 finger thick crown which quickly evaporates with no lacing. The smell is that of alcohol, light grain, candy, sweet corn, apple cider, and grassy and floral notes. The beverage tastes like flavored water with notes of sugar, grass, rice and a little bit of fruitiness.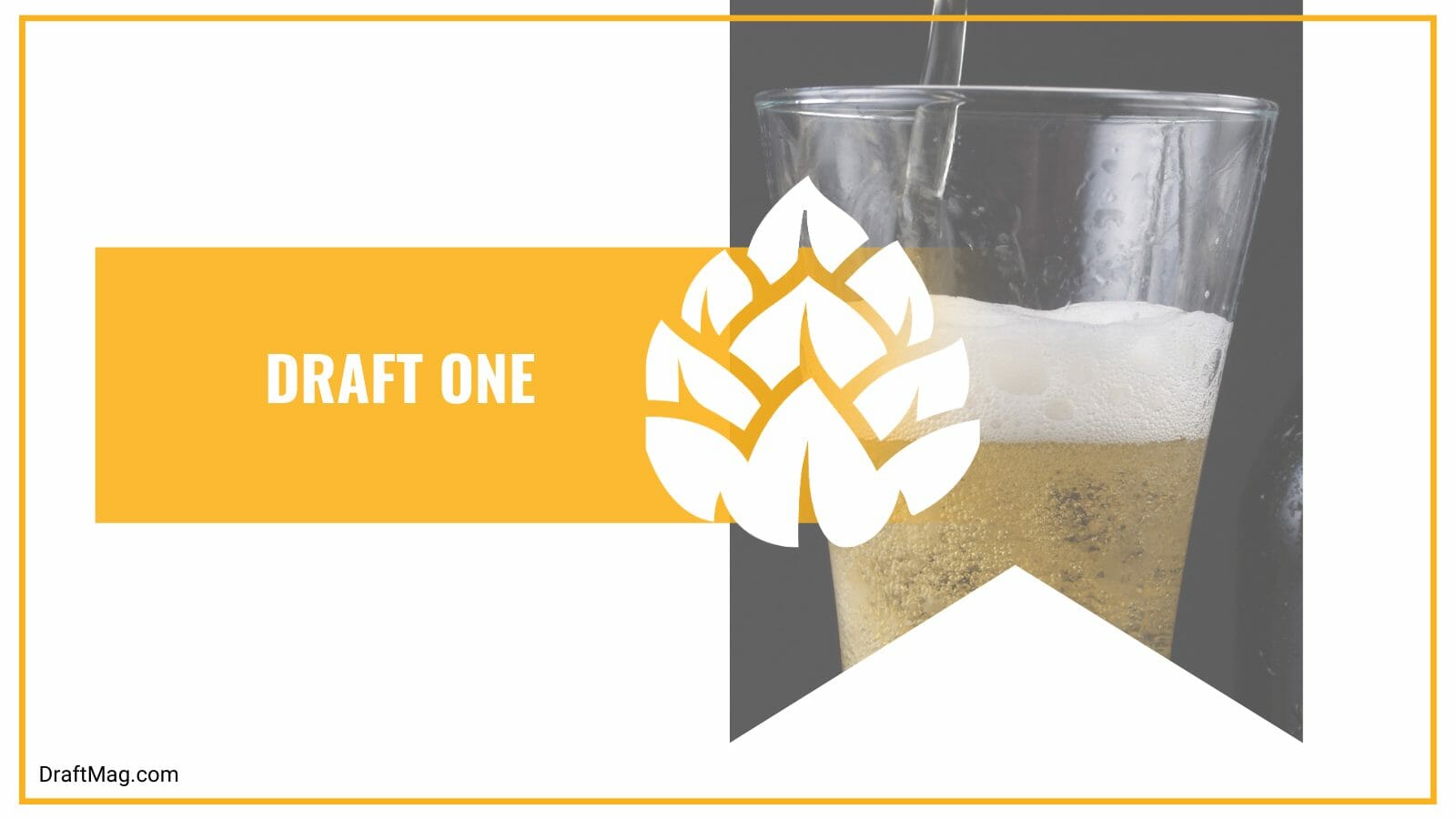 The mouthfeel appears a bit weak while the body is light with sparkling carbonation similar to champagne. With an ABV of 5 percent, Draft One uses pea protein instead of malt, which is great for people who fear gluten. Overall, the beer has a sweet taste but is very watery and has a weak mouthfeel. This is a perfect ale for quenching your thirst on a hot afternoon, but don't expect too much from this beverage because you could be disappointed.
– Kirin Heartland
If you're looking for a beer that combines low gluten content with a great flavor and taste, then Kirin Heartland beer is the right choice. It is brewed in the European Lager style and comes in a slightly opaque green bottle with "Heartland" engraved on it. The beer features nose-pleasing aromas of hops and grass with notes of fruits and candy. It has a fruity flavor with a bit of moderate hops peeking through and a faint taste of wheat in the mix.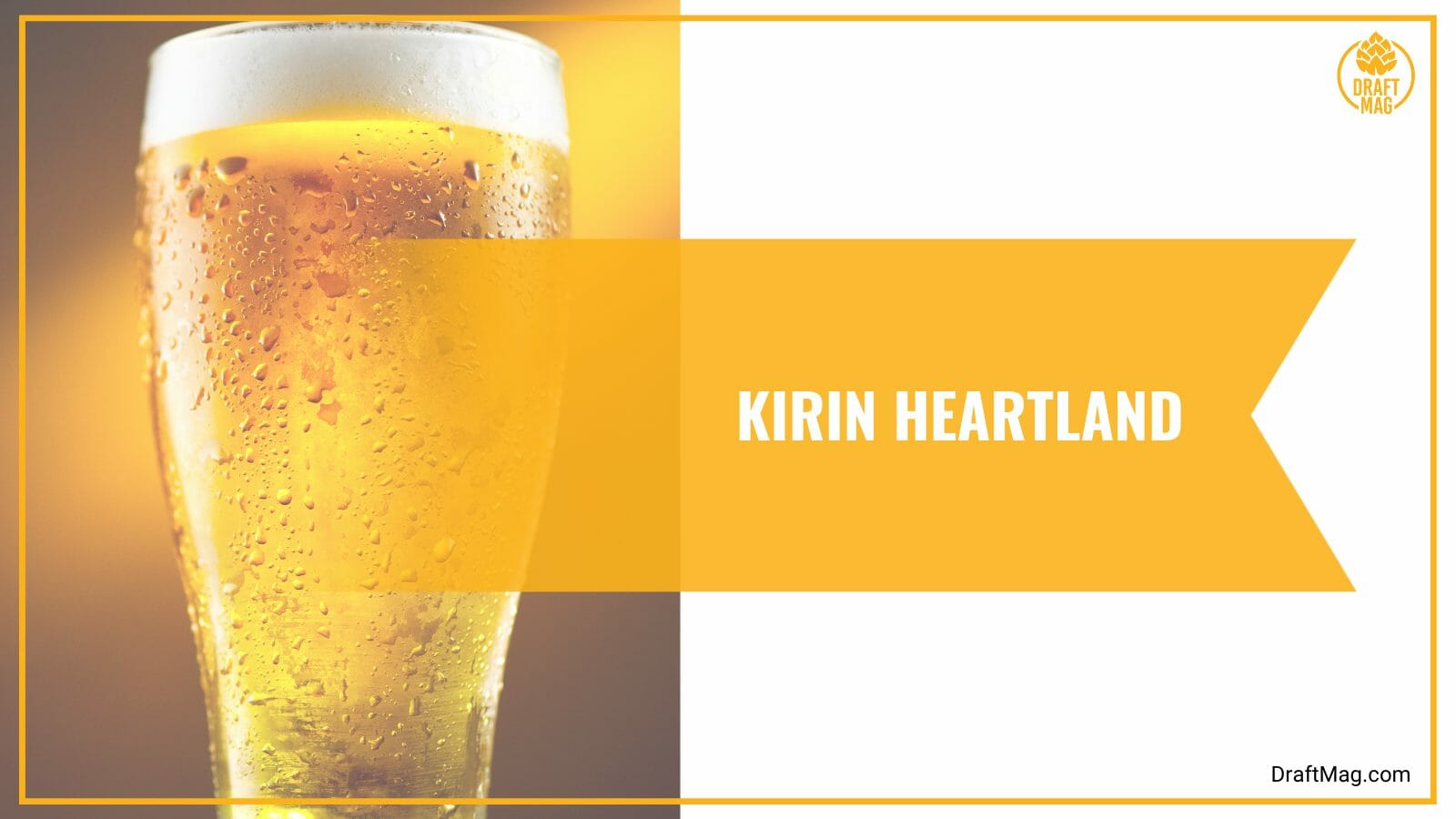 The drink features a golden amber hue with a two-finger thick froth and thin lines of lacing. It is a great substitute for the famous Kirin Ichiban beer and it goes down smoothly. Heartland showcases medium carbonation with a strong and smooth mouthfeel and a slightly sharp aftertaste. This is a very drinkable Japanese beer that features a great taste, and is probably the tastiest ale on this list.
– Peroni Nastro Azzuro
Peroni Nastro Azzurro is one of the two Asahi beers without gluten and with low calories but still maintains the high quality associated with Asahi. The beverage pours a translucent golden hue with fast-rising bubbles that form a three-finger thick crown which slowly dissipates. It smells like malt with hints of herbs, bright hops, citrus, honey and grain. The flavor follows the nose as there is a bright hoppy taste, followed by citrus, grain, honey and herbs then mild skunkiness.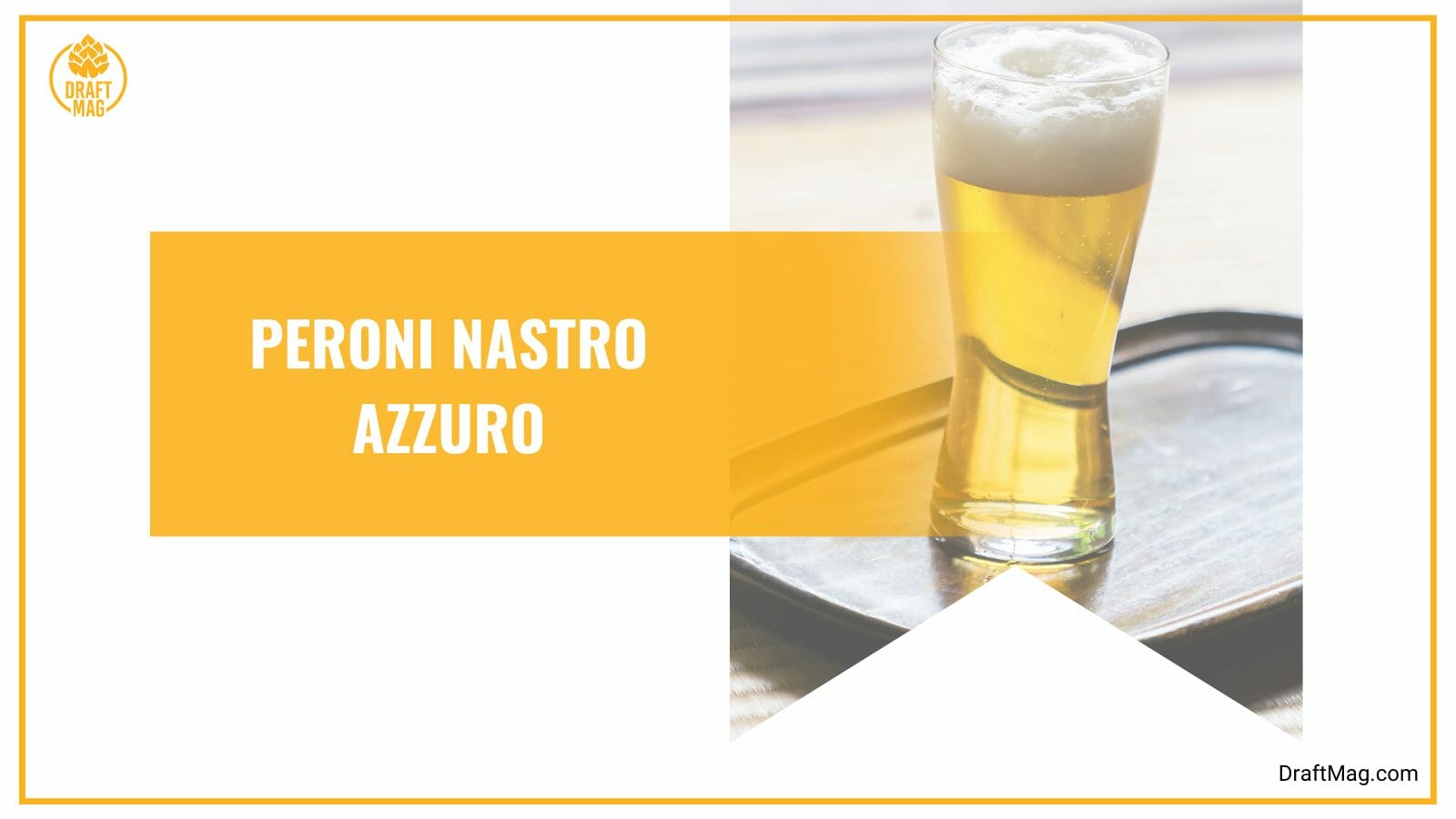 The beer has a thin body with medium carbonation and a slightly creamy mouthfeel and metallic notes. It features an ABV of 5.1 percent and an IBU of 18, which is indicative of its slight hoppiness. It has a dry finish and a slightly acidic aftertaste that lingers for a while and makes an excellent refreshing drink. It can be downed with a plate of pizza or pie depending on your preferences.
– Asahi Dry Zero
This is the best beer to consider if you're truly a health enthusiast and won't want to worry about gluten, alcohol and calories. Asahi Dry Zero is a non-alcoholic, gluten-free, low-calorie beer that is produced as a healthy alternative to Asahi Super Dry. The beverage features a pale straw color with a thin head that lasts until the last sip. It has a candy-like and vegetal aroma, with hints of honey, slight hoppiness, and yeast.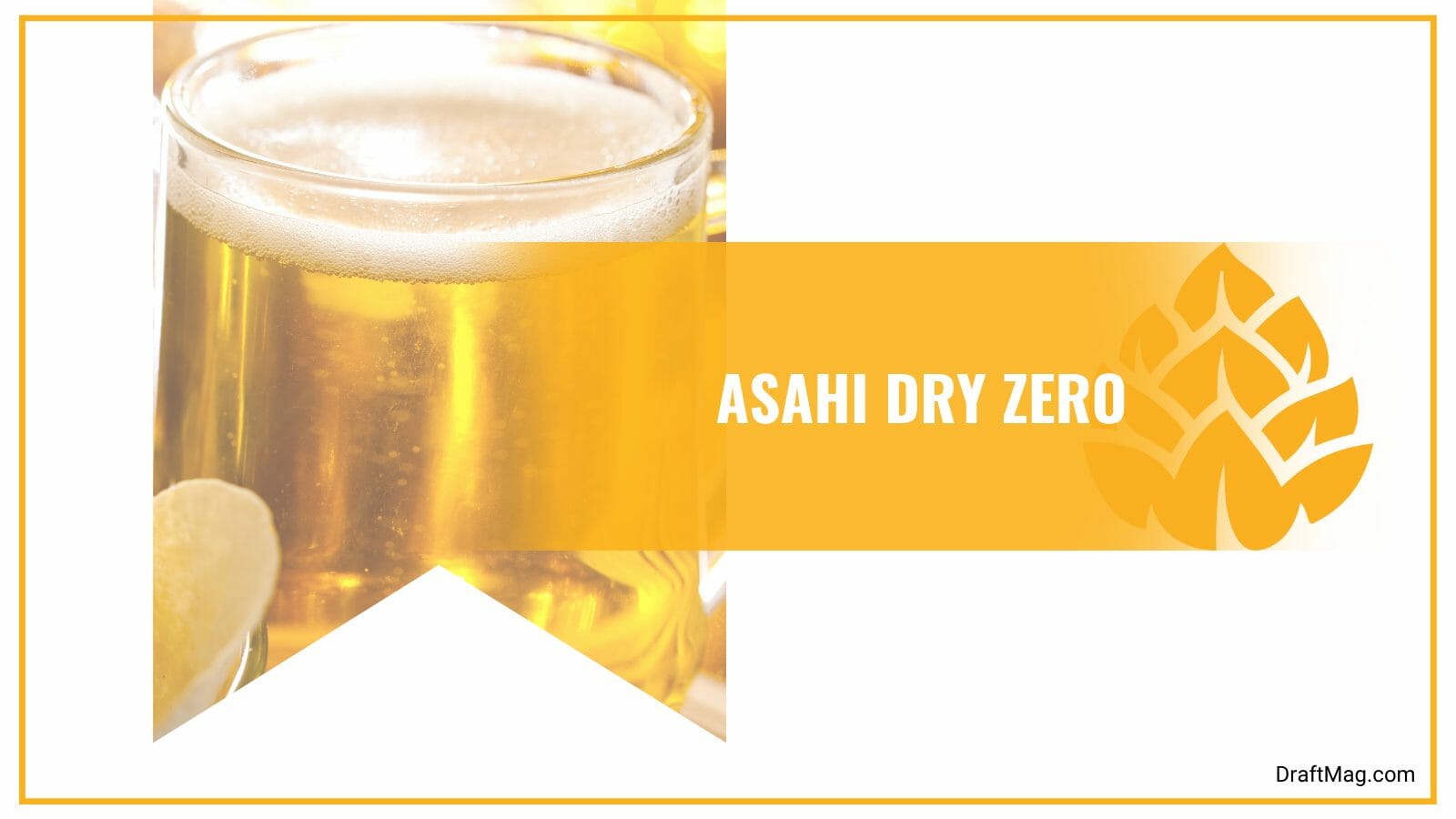 This Asahi beer gluten-free drink has a fine body with a smooth texture and a great mouthfeel that excites the palates. It features a dry finish and aftertaste, which is slightly similar to Asahi Super Dry 330ml bottle. The Asahi gluten ppm is low and is one of the most revered non-alcoholic suds in the US with many connoisseurs placing it slightly above most non-alcoholic beverages in the country. It is great for sporting events, concerts and outdoor activities and a good alternative for health-conscious people as well.
– Mandarin Rice Lager
Launched in 2022, Mandarin Rice Lager is the latest rice beer with no gluten to be produced by Two Bays Brewing Company. The Japanese lager has a rice backbone with dominant Mandarin hop flavors including Motueka, Mandarina Bavaria and Talus. The drink has a citrus flavor with delicate notes of wood, pine, stone fruit, flowers and oak. The taste includes flavors of pine, floral notes, citrus, coconut, oak and herbs.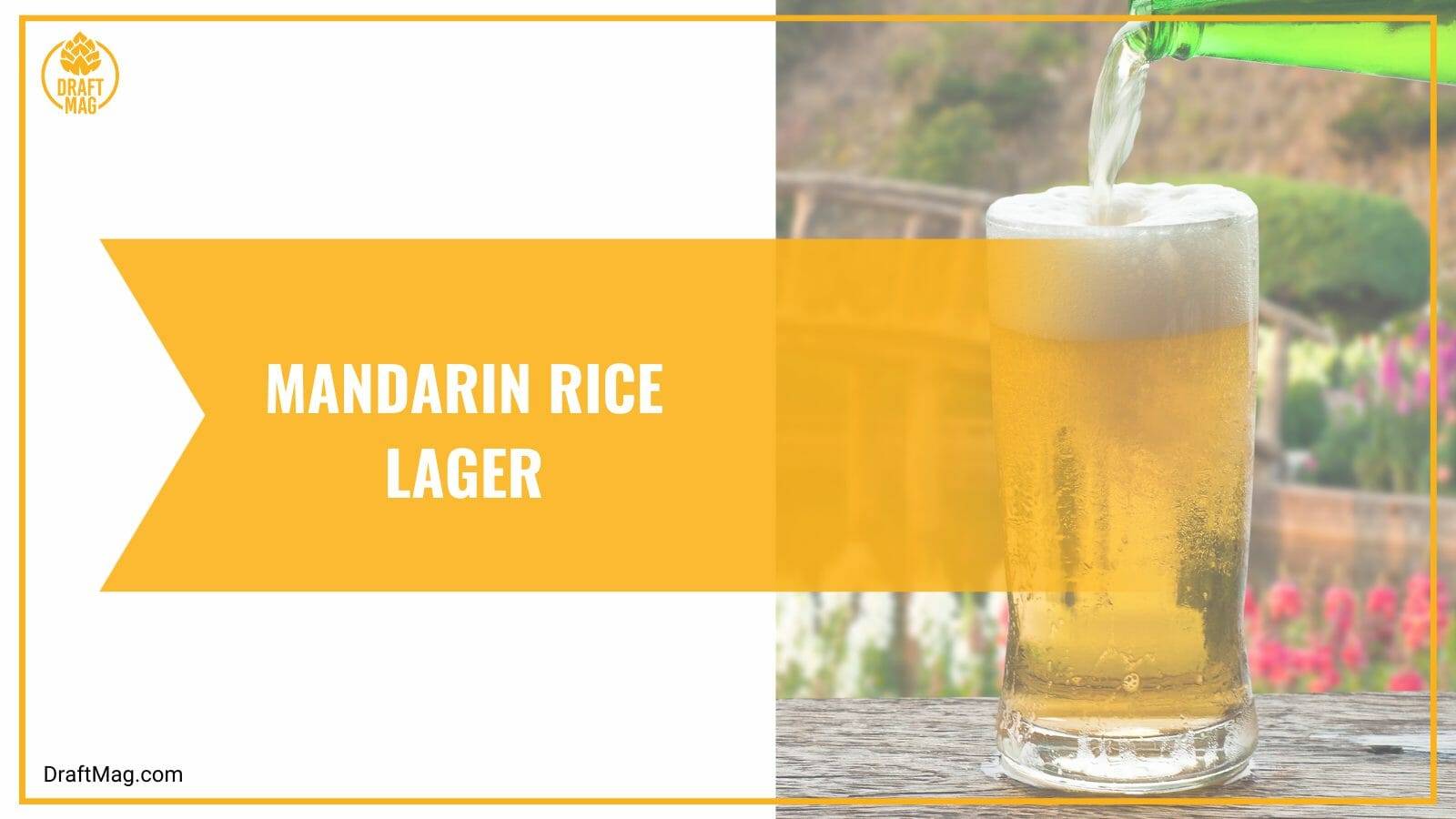 Mandarin rice lager pours a golden yellow color with a nice foamy head that leaves beautiful rings of lacing. It is not too boozy as evidenced by its 4.4 percent ABV but still maintains a bite of alcohol. It is a refreshing beer with a light body and medium carbonation and goes down smoothly with a dry finish and a slightly hoppy aftertaste. It matches well with pizza but is best enjoyed as a solo drink with no accompaniments.
– Sapporo Premium Black Label Beer
Sapporo Breweries is one of the oldest in Japan and it has been churning tasty ales since its inception in the 19th Century. One of its flagship products, Sapporo Premium beer, is one of the most popular brews in the country. Though the original Sapporo beer premium contains gluten, there is a gluten-free version, Sapporo Black Label Beer, which was made with gluten-sensitive drinkers in mind. The crisp beer features hints of sweetness and is made with roasted malts and hops.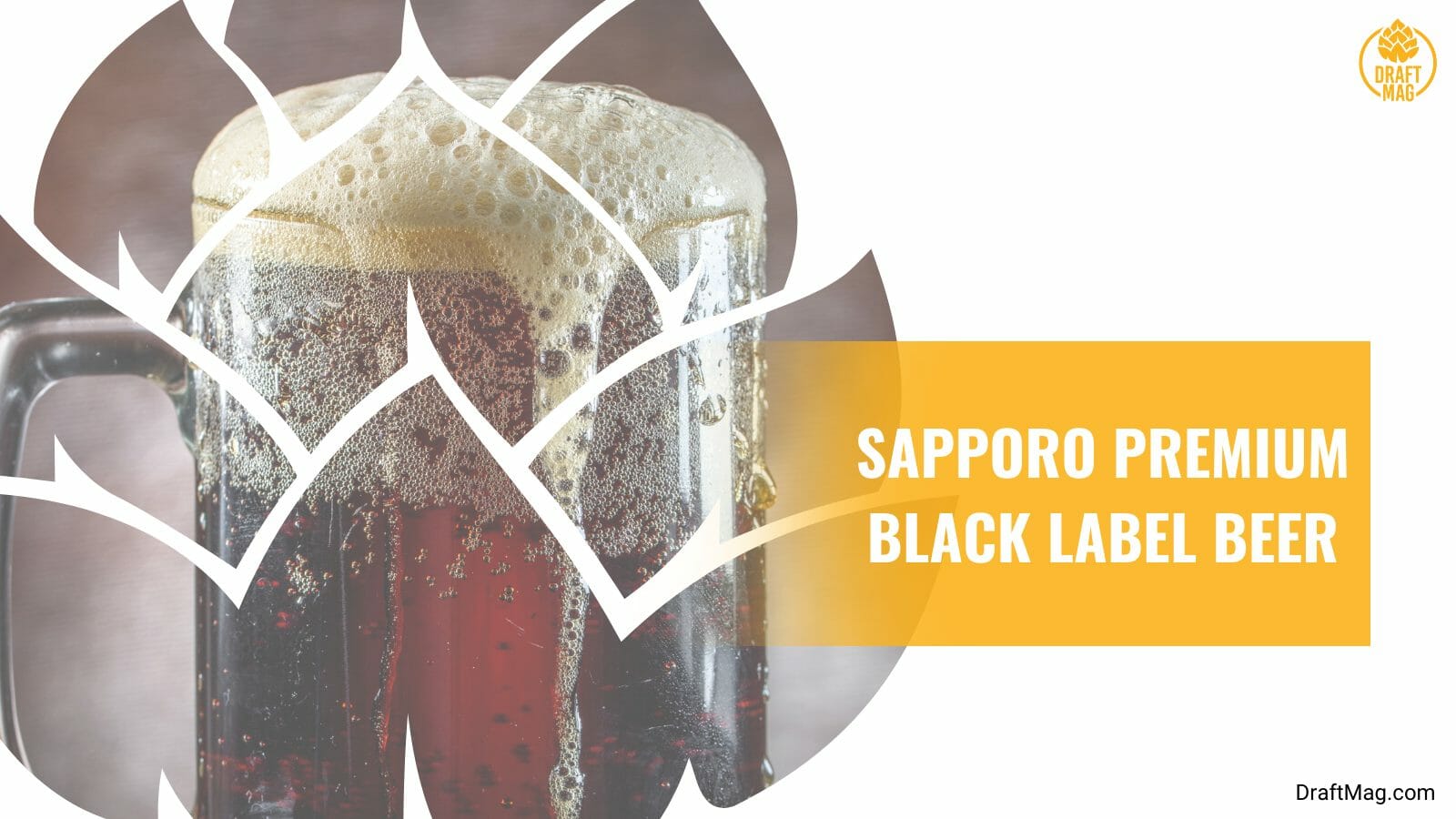 The beer has a black body with brown tinges around the edges and features a foamy light brown head with good lacing. The aroma is dark malts mixed with coffee, chocolate, and hints of candy. The flavors follow the aroma as there is a dominant presence of dark roasted malts, with notes of coffee, chocolate and hops. The ale features a light body with a smooth mouthfeel and a slightly metallic finish which can be upsetting.
It has a slightly bitter aftertaste with a tinge of caramel that wraps the tongue and coats the cheeks. The ale has medium carbonation and goes down smoothly and it pairs with spicy and salty foods. It is a popular Sapporo beer gluten-free in the US and specific gluten free restaurants in Japan.
Conclusion
This article has discussed the appearances, aromas and flavors of nine of the best Japanese gluten free beers that are great for health-conscious customers. Here is a summary of all that we've read so far:
Most beers in Japan contain gluten due to the presence of barley and wheat, which are essential ingredients in the brewing of beer.
This has sidelined people who are gluten-intolerant from enjoying one of the world's most popular beverages – beer.
However, some breweries in Japan have tried to change the narrative by introducing beer made from rice, no wheat.
Beers like Sapporo Black Label, Asahi Dry Zero and Kirin Heartland are among the most popular beers free of gluten.
Nodogoshi and Mandarin Rice Lager make use of soy protein and rice, respectively, to churn out quality drinkable ales that are great for gluten-intolerant people.
A few Japanese gluten free beers such as Sapporo Black Label are sold in the US, so check with your local pub if they have any. However, they are growing in number in Japan, so be sure to try one whenever you visit the country.