Dirty Little Freak Beer Review: Is This Beer Overrated?
Dirty Little Freak Beer is one of the brown ale beers everyone seems to be talking about. A product of DuClaw Brewing Company, Dirty Little Freak Coconut Caramel Chocolate Brown Ale is a combination of malt, chocolate, and coconut flavors that makes for a fantastic brew.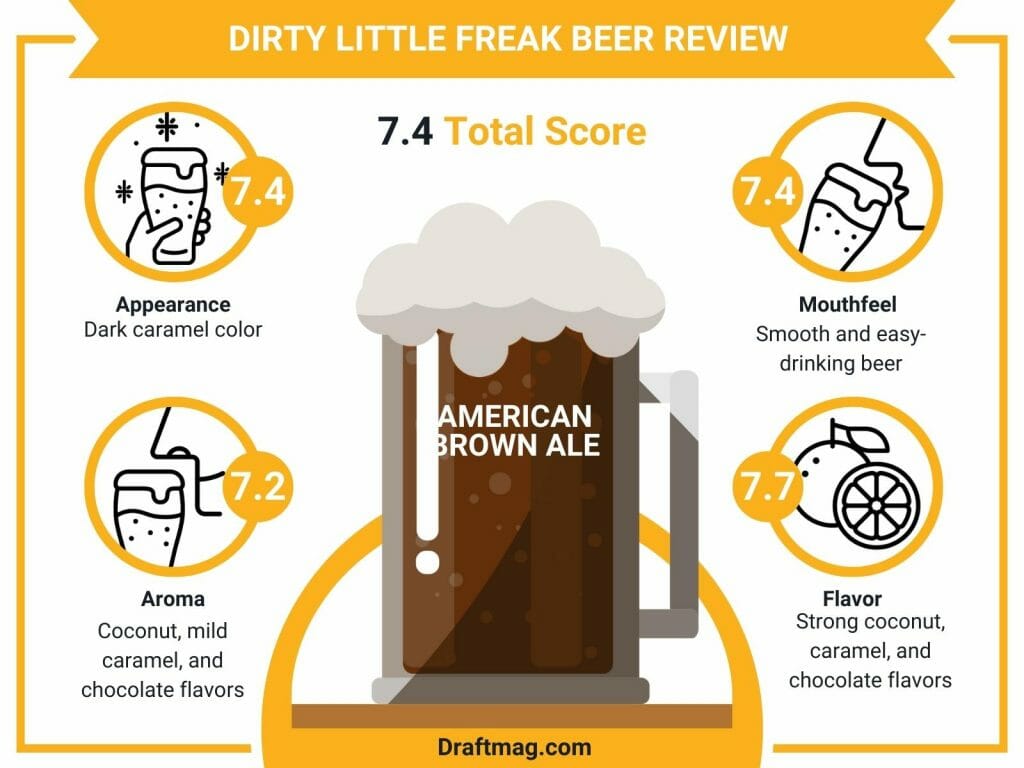 With many talking about this beer, you might wonder if it is truly worth the hype or grossly overrated. If you're eager to find out, don't think twice, our review is all you need to know about this American Brown Ale.
Dirty Little Freak Beer Stats
| | |
| --- | --- |
| Country | United States |
| Brand | DuClaw Brewing Company |
| Style | American Brown Ale |
| Taste | Dirty Little Freak Coconut Caramel Chocolate Ale is quite a tasty beer. |
| Body | Dirty Little Freak is medium-bodied with good carbonation. It is slightly creamy, smooth, and sticky. This beer isn't overly sweet; you can feel a gentle hop note balanced by lingering sweet flavors. |
| ABV | 5.8 percent |
| Flavor & Aroma | The predominant flavor and aroma of this ale is coconut, caramel, and chocolate. There's also vanilla, nutty, raisin, herbal, and a mild citrusy hop note that makes up the mix. |
| Serving temperature | 43 to 45 degrees Fahrenheit |
Tasting Notes
Dirty Little Freak Beer Tasting Profile
Dirty Little Freak Beer Review
With so many ales in the beer market, you might wonder why this beer is in everyone's mouth. Based on several categories, our beer experts have provided a critical review of this beer that lets you know whether it is overrated.
– Appearance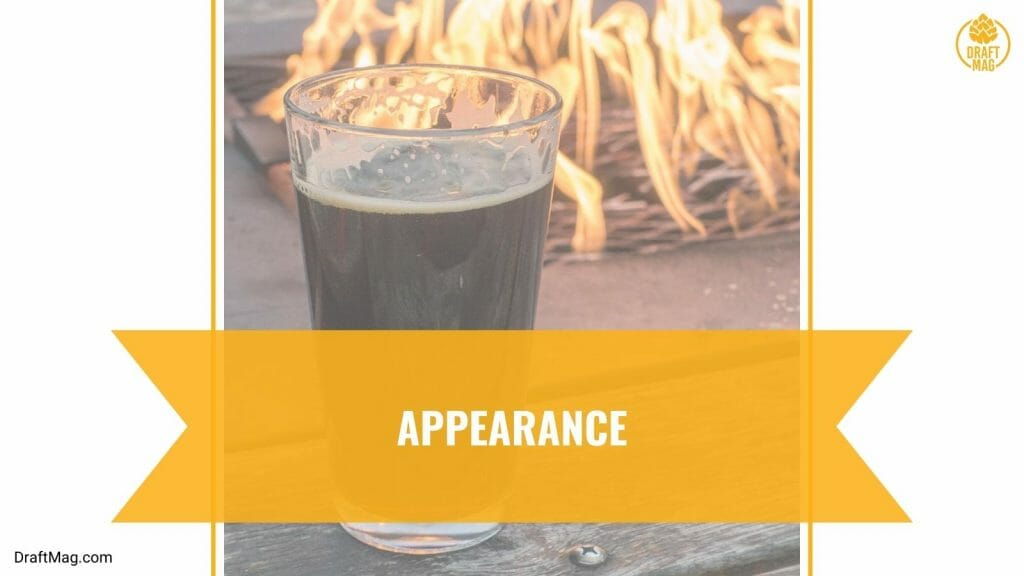 One of the most eye-catchy things about the DuClaw Dirty Little Freak beer is its appealing dark caramel color. It is also described as chestnut or amber brown and looks slightly darker when poured into a glass. A thick foam head immediately appears and dissipates just as fast. However, it leaves a nice ring of lacing that sticks to the side of the glass for a few minutes.
It's almost impossible to miss that this beer has little to no retention, which is surprising considering that it is a brown ale. This ale also has relatively good carbonation, although it is not as great as expected.
– Aroma
The moment you bring the glass close to your nose, you're hit with strong notes of coconut, mild caramel, and chocolate flavors. To be honest, this beer's aroma is much better than you might imagine. Aside from the coconut, caramel, and chocolate, you can easily catch whiffs of vanilla, nuts, toffee, a hint of milk chocolate, and even a herbal note that reminds one of oak.
There's a minimal scent of alcohol because it contains 5.8 percent alcohol. The smell is pleasant to the nose and makes you think it is a much heavier beer.
– Mouthfeel
Another great thing about this beer is its almost perfect mouthfeel. It is medium-bodied and has adequate carbonation, which makes for a smooth and easy-drinking beer. It is creamy and has a bit of a hoppy bite, although the chocolate and coconut sweetness incredibly overpower the bitterness.
Although the taste may not be over the top, it is tasty and has a lingering mild sweetness that teases the palate. The beer leaves a sticky and somewhat dry finish.
– Flavor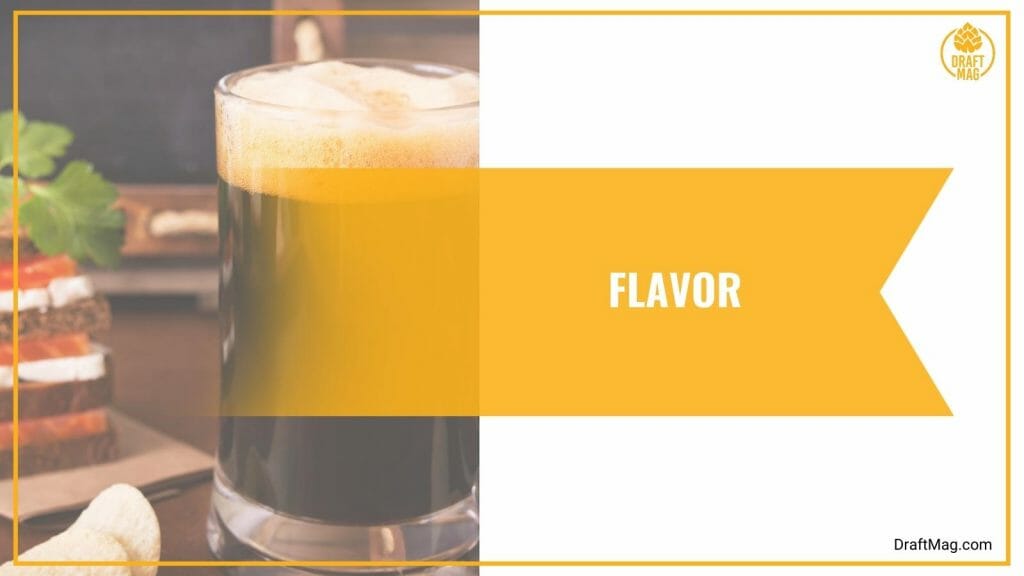 It has strong coconut, caramel, and chocolate flavors. These flavors are predominant and can easily be detected from the first gulp down to the last. There is even a noticeable vanilla flavor and a nutty flavor that gives the beer a dark profile. The flavors are enticing and promise sweetness, although a gentle hoppy taste balances the flavors.
One thing to like about this beer is that the flavors are pretty assertive and almost impossible to miss. You might enjoy trying out this ale if you're a fan of beer with bold flavors. You can immediately taste the coconut, rich dark malt, raisin, vanilla, and a hoppiness that are well mixed. It is an excellent light brown colored ale balanced between sweet and bitter.
– Food Pairings
Like other brown ales, the best meals with this beer are meals with similar flavor profiles or spicy meals with bold flavors. You can pair it with any type of burger. Every beer lover knows that burgers and beer can never go wrong. You can also pair it with chocolate mousse, cheesecake, pizza, and buffalo wings.
It is also a perfect beer with desserts like chocolate cake, vanilla ice cream, brownies, chocolate puddings, and so on. Overall, it goes well with both sweet and savory foods.
Ingredients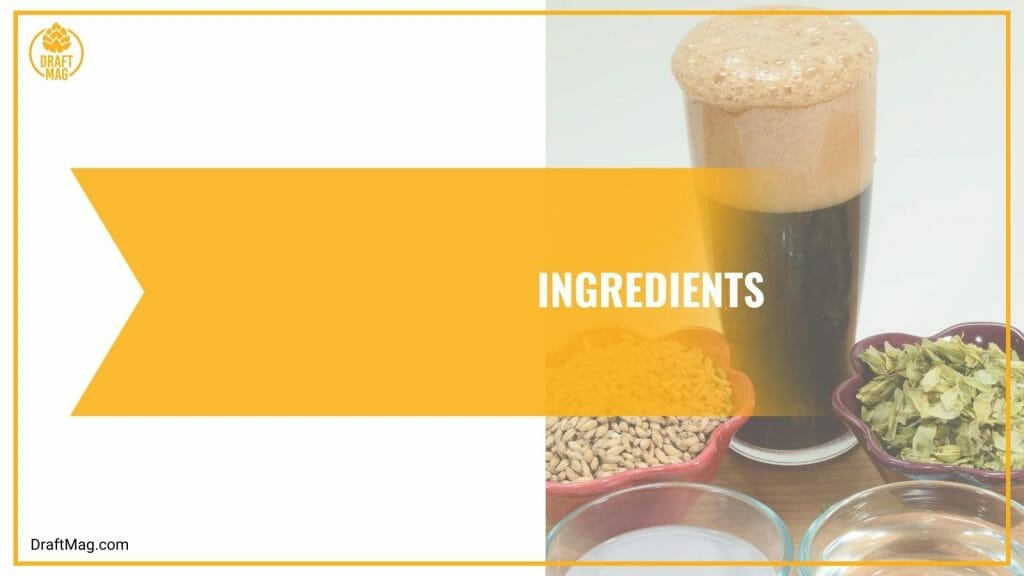 This ale is made from traditional beer ingredients, including yeast, water, and grains. However, the main adjuncts of this beer are caramel malt, roasted malt, and chocolate essences with just a touch of hops.
Nutrition Facts
Dirty Little Freak Beer contains 190 calories, 18 grams of carbs, 20 milligrams of sodium, and zero grams of protein. It doesn't contain sugar or gluten, and there's also zero grams of fat.
History
This beer was first brewed in 2014 by DuClaw Brewing Company, producers of the famous Sweet Baby Jesus Porter Beer. It was massively embraced in the beer market because it differed from the traditional brown ale with added coconut.
The ale is well-balanced, with a perfect blend of coconut, caramel, and chocolate, making for an impressive brew. It contains 5.8 percent alcohol and is available in most liquor stores, pubs, bars, and online beer sites.
Conclusion
This is an excellent beer to have if you like beer with dark malty flavors. Here's a quick recap of what we discussed in this review:
Dirty Little Freak beer is a DuClaw Brewing Company product containing coconut flavors.
Its flavor and aromas are predominantly coconuts, chocolate, and caramel. It is followed by nutty, herbal notes, vanilla, and a gentle hoppiness.
Dirty Little Freak is medium-bodied and has fair carbonation. It is smooth, slightly creamy, and leaves a dry, sticky finish alongside a hoppy bite mixed with lingering dark malt sweetness.
You can pair this ale with a burger, pizza, cheesecake, and other meals/desserts that contain chocolate or vanilla.
This beer might not have an incredible taste, but it isn't overrated. With hints of coconut, caramel, vanilla, chocolate, and alcohol, this is undoubtedly an excellent beer to try out after a stressful day.