BarrelHouse Mango IPA Review: Should This Be on Your 'To-Drink' List?
BarrelHouse Mango IPA is purely hop and mango, and this wonderful combination has every beer lover eager to experience the beer. It is produced by BarrelHouse Brewing and combines fruity notes, hop, and malt for an all-around refreshing taste.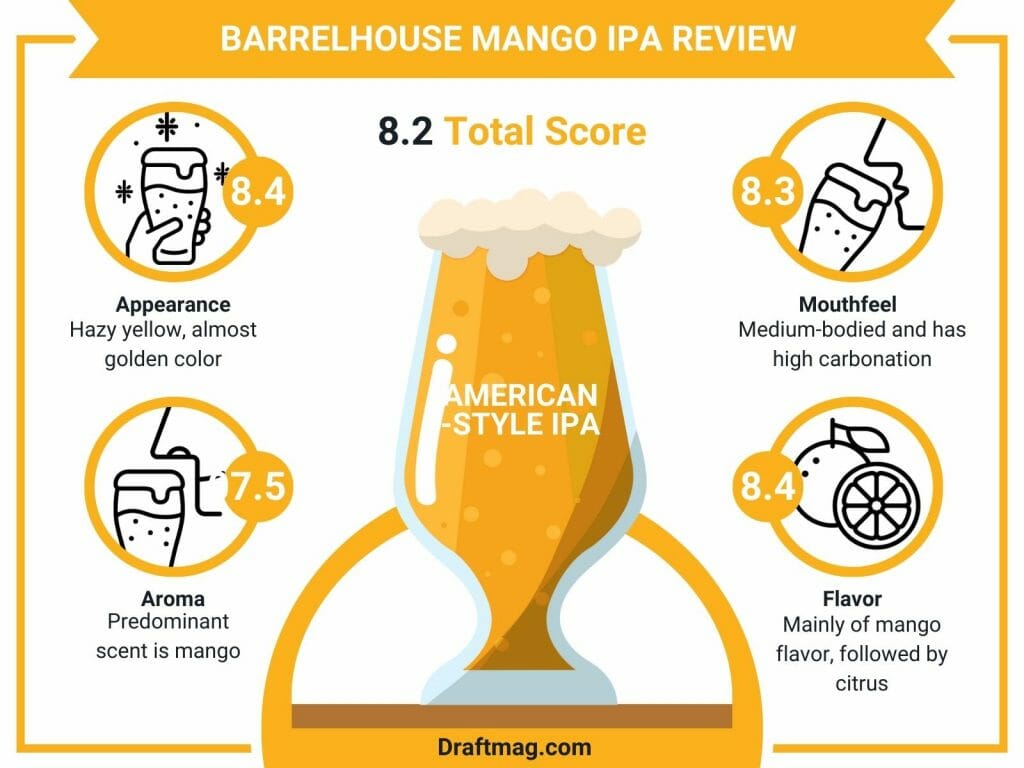 While everyone is raving about this beer, you may not be in a hurry because you need an honest opinion. Well, our beer experts have sampled this beer and produced this unfiltered review just for you!
BarrelHouse Mango IPA Stats
| | |
| --- | --- |
| Country | United States (California) |
| Brand | BarrelHouse Brewing Co. |
| Style | American-style IPA |
| Taste | This IPA tastes mainly of mango and other soft citrus notes. The maltiness and hop character are well combined to create a refreshingly crisp IPA with a lingering bitterness. |
| Body | It has a medium body, a hazy yellow color, and high carbonation that lends to its character. It has a crisp, somewhat clean mouthfeel and leaves a mildly bitter, dry finish. |
| ABV | 6.2 percent |
| Flavor and Aroma | The flavor and aroma are mainly citrus notes mixed with hops and malt to create a distinctive beer profile that is inviting and impressive. |
| Serving Temperature | 42 to 50 degrees Fahrenheit |
Tasting Notes
BarrelHouse Mango IPA Tasting Profile
BarrelHouse Mango IPA Review
If you're concerned that this beer might not be all it appears to be, don't fret. We have compiled this beer review based on several important categories, and these will let you know if this beer is worth a try.
– Appearance
When poured into a glass, the beer has a hazy yellow, almost golden color that reminds one of mango. It has active carbonation that can be seen clearly from the moment the beer hits the glass. A thick white foamy head appears as you pour, and we must give this beer due credits for great retention.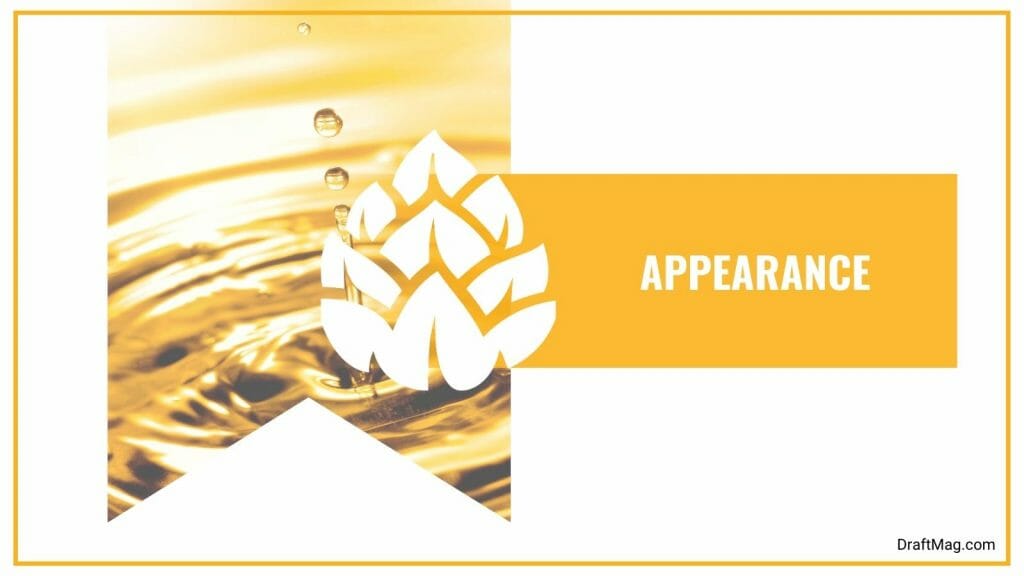 Its foamy head lingers for quite a while before it leaves a nice ring of spiraling lacing around the glass. Overall, this fruit-forward IPA has a mesmerizing appearance that makes you eager for a taste.
– Aroma
Just like its name suggests, the most predominant scent from this IPA is mango. We like that the mango note seems real, almost like what you would get if you perceived a freshly cut mango fruit. This beer's mango scent is followed by another citrus note that may be peach, apple, pineapple, or even passionfruit. This fruitiness makes for a mouth-watering experience because it smells pleasant without being cloying.
Another thing we noticed is a slightly pronounced malty note. It gets another point for its well-blended aroma, finely balanced between bold and mild. There's no missing all the citrus or malty notes; however, they are not overly packed or hard on the nose.
– Mouthfeel
This American IPA is medium-bodied and has high carbonation. The mouthfeel is crisp, clean, and smooth. Throughout every sip, you can taste mango, malt, or a cracker-like feel alongside a lingering hoppy bitterness that appears at the end of every gulp. The resins are predominant and can be felt with every gulp.
It is felt a mild alcohol burn in the mouth which isn't expected, considering the aroma concealed the beer's 6.2 percent alcohol content. However, it leaves a mildly bitter, crisp, dry, and somewhat thin finish.
– Flavor
Like its aroma, this IPA consists mainly of mango flavor, followed by other citrus flavors that might easily confuse you into thinking it is a fruit-forward wheat beer. There's also a subdued hoppiness alongside a grassy or herbal flavor that complements the fruity flavors. The malt flavor isn't lost either, with an understated yet noticeable cracker-like flavor.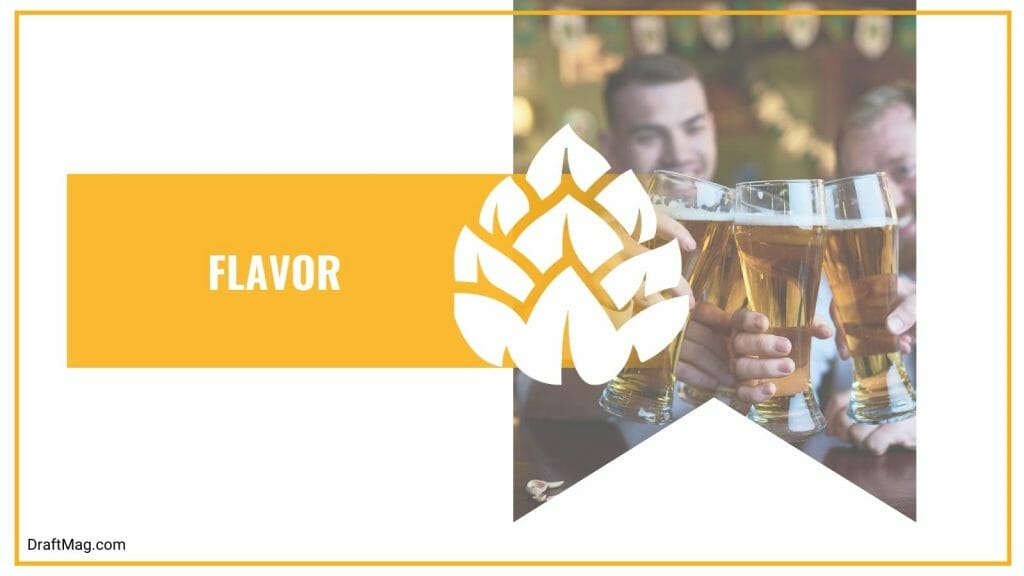 This IPA seems to know its stuff as these flavors are assertive without being overwhelming. They make it much easier to enjoy the beer's rich essence without any distractions.
– Food Pairings
This beer has a mild hop character that is very much present. Hence, the best meals to pair with it are meals with bold flavors, spices, and even fat. You can pair this beer with grilled chicken, pork, buffalo wings, sausage, and even steak.
Other kinds of deep-fried meat also go well with this beer alongside options like creme brulee, burger, French fries, and smoked salmon. Desserts like fruity salads, sweet cakes, apple pies, and even salty nuts can help you get the best out of this beer. The mango taste of the beer is very complementary with the dishes mentioned, because it opens the appetite when combining both.
Ingredients
This hazy IPA is made of simple ingredients, the same as other beers. It is made of water, yeast, malt, and specialty hops like Amarillo and El Dorado. It is also infused with mango and citrus extracts. It doesn't contain sugar or any animal-based additive, and unless stated by the company, it may contain gluten.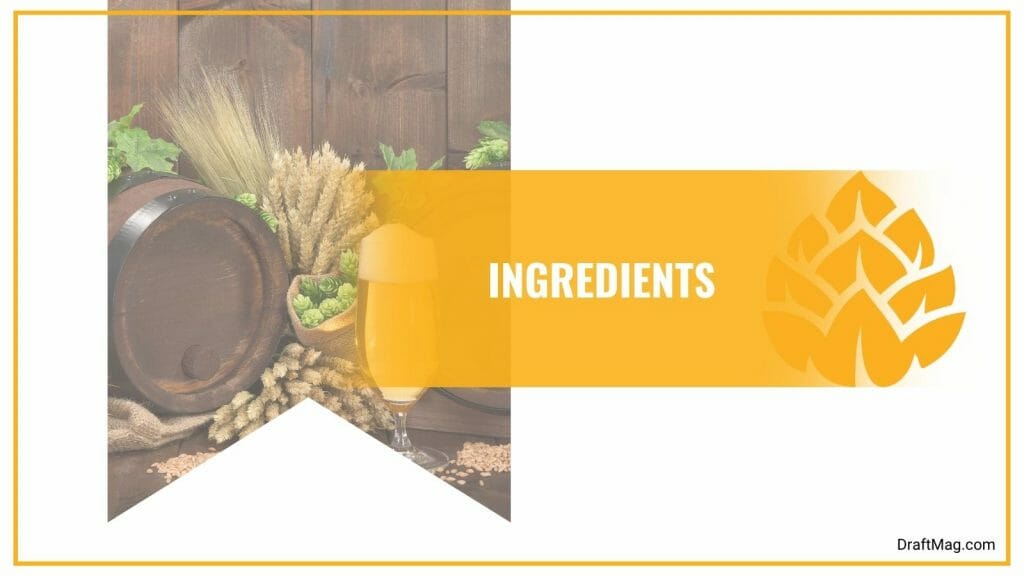 Nutrition Facts
This IPA contains 186 calories, 47 grams of protein, zero grams of protein, and zero grams of fat. It has an IBU of 45 and may contain gluten. If you are on a weight loss journey, you may need to be careful with how much of this beer you drink.
History
This IPA was first introduced to the beer scene in 2016. It is a product of a California-based brewing company called BarrelHouse. It is an unfiltered hop-forward American IPA that combines tropical flavors, hops, and malt for a unique, refreshingly crisp taste. So far, many beer drinkers have embraced this beer, and it can be gotten from any liquor store, bar, and online beer retail site across the country.
Conclusion
This BarrelHouse beer should definitely be on your 'to-drink' list. Here's a summary of what we discussed in this review:
BarrelHouse Mango IPA is an American-style IPA produced by BarrelHouse Brewing Co. in California.
Its aroma and flavors are of mango, peach, and other citrus notes. There's also a noticeable hop and malt character, which creates the perfect balance.
This IPA tastes like mango, but the hop is noticeable even though it is mild. There's a slight maltiness as well as subdued alcohol burn.
It has a medium body with high carbonation that leaves you with a crisp, dry mouthfeel.
You can pair this beer with high-fat or flavorful meals like creme brulee, burger, French fries, smoked salmon, grilled chicken, and even fruity salad or cake.
Without mincing words, it is safe to say that this IPA is worth every positive review it gets. If you are searching for a refreshing brew to enjoy with family or a fine meal, you can't go wrong with this beer.