Oculto Beer Review: A Guide to This Tequila Inspired Fruity Lager
Oculto Beer features a unique, Tequila-inspired character that will appeal to all beer and spirit lovers. Although it has been discontinued, the fruity beer is still popular among its loyal fans and can be purchased online.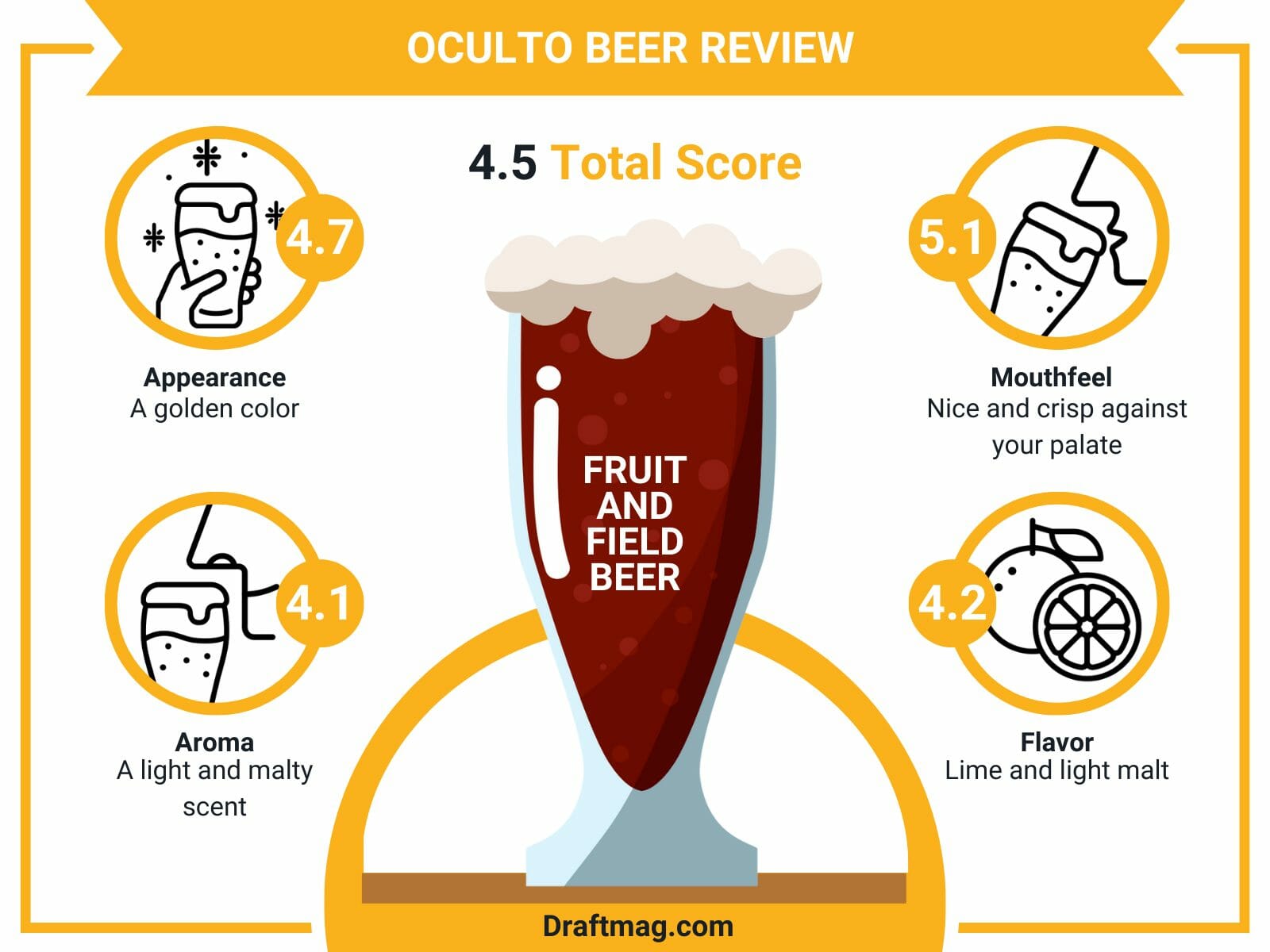 The beer offers a delicious and complex character that has received mixed reviews from enthusiasts, but you never know where you stand until you try it yourself! Check out our complete review below before you take your first sip.
Oculto Beer Stats
| | |
| --- | --- |
| Country  | United States |
| Brand | Anheuser-Busch |
| Style | Fruit and Field Beer |
| Taste  | Tangy, malt |
| Body | Light to Medium Body |
| ABV | 6 percent |
| Flavors & Aromas | Tangy, smoky, malt, tequila, syrup, lime |
| Serving Temperature | 45 – 50 degrees Fahrenheit |
Tasting Notes
Oculto Beer Tasting Profile
Oculto Beer Review
Oculto is a fruit and field beer with a 6 percent ABV from Anheuser Busch. The beer is made by blending a fruity beer with a beer aged in tequila barrel staves, offering you a tangy, sweet, and crisp flavor. The beer has a clear golden color and a bubbly mouthfeel, with flavors and aromas of malt, tequila, lime, and syrup.
You can serve the Oculto in a wide range of glasses, like a stein, pub mug, goblet, snifter, chalice, or pint glass. The pint glass works best for this style, as it has a minimal head and a sweet aroma. Serve it at temperatures from 45 to 50 degrees Fahrenheit with a wedge of lime. You can have this beer with salt too.
The Oculto is a refreshing beer, ideal for starting your day out in the hot summer sun. You shouldn't rush it because of its complex flavor, and it's more of a sippable beer.
– Appearance
The Oculto beer pours a golden color and has a clear appearance that allows you to see the bubbles floating to the top. The beer does not have much head, and it will dissipate quickly into a small ring and patches of lacing that keep the aroma intact.
– Aroma
On the nose, the beer will remind you of a typical Mexican-style light lager with a light and malty scent. The malt is accompanied by an aroma of lime and agave syrup.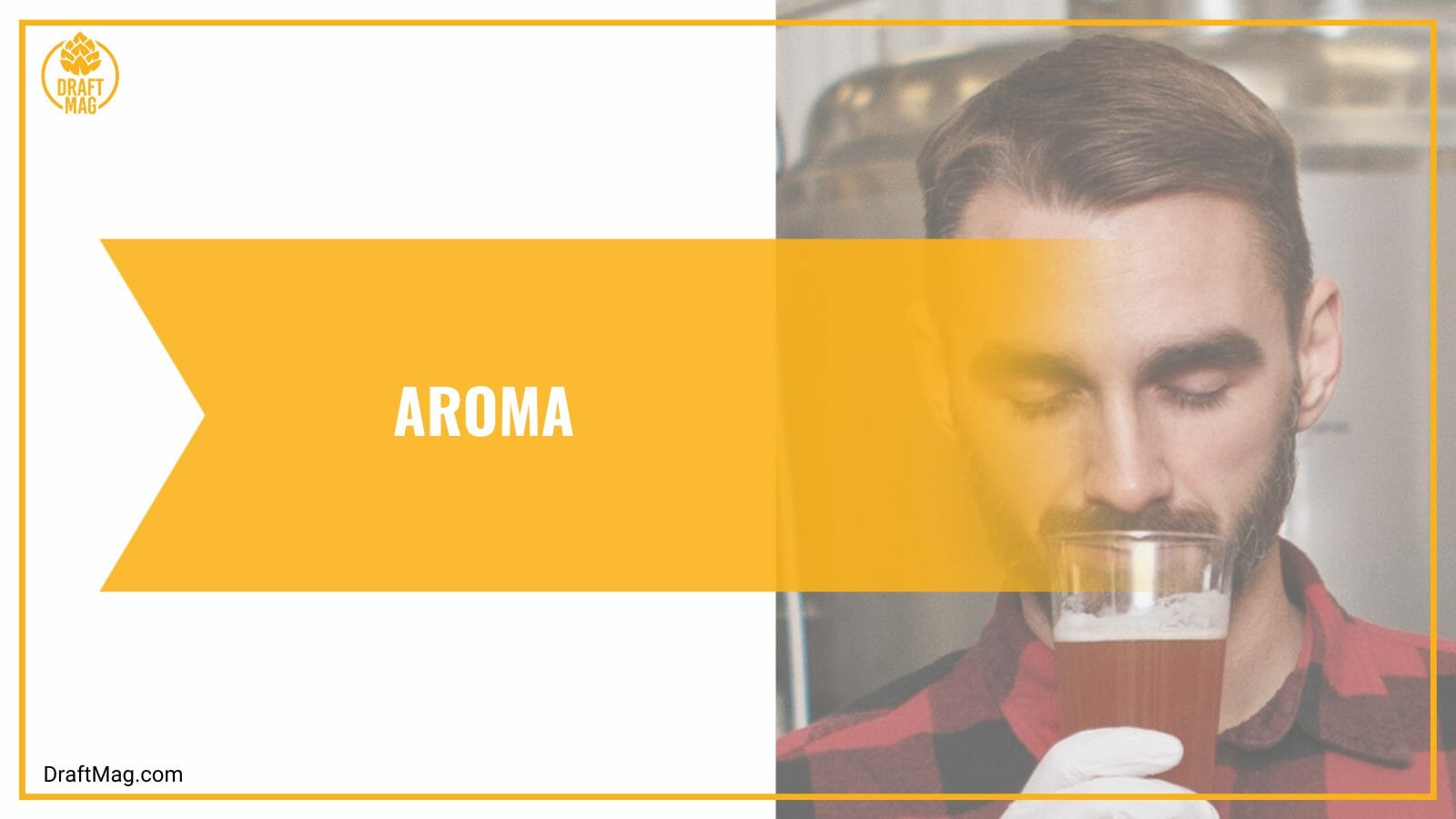 There aren't a lot of tequila notes on the nose, and neither are there pepper, vegetal, or oak scents. Instead, the beer has a light and gentle aroma that does not overshadow its flavor.
– Mouthfeel
With its light to medium body, the Oculto brew feels nice and crisp against your palate. It's a bit bubbly from the carbonation, and this might not appeal to some beer lovers. It is sweet with a woody finish and very slight bitterness.
– Flavor
As for the taste, the Oculto starts off with agave syrup, and this balances out with lime and light malt. It is a flavorful and sweetened lager that will remind you of a Bud Light but with a lot of lime. The Oculto drinks like a flavored beer, and the tequila flavors are only brief and light, almost like they barely touched the staves.
At the center of this beer is a hint of candy that makes it sweet and lingers against your palate. There is very slight bitterness and some oak towards the finish of the beer. In the finish, you get light malt, lime, and some agave sweetness into the aftertaste. The beer starts off sweet and fruity before moving towards smoky and tangy.
– Food Pairings
The Oculto goes well with tart and herby foods due to its flavor profile. It will add a fruity contrast to toasted nuts, feta crumbles, blue cheese, and acidic dressings on salad. Salads with fruity dressings and crunchy vegetables will also go well with this meal.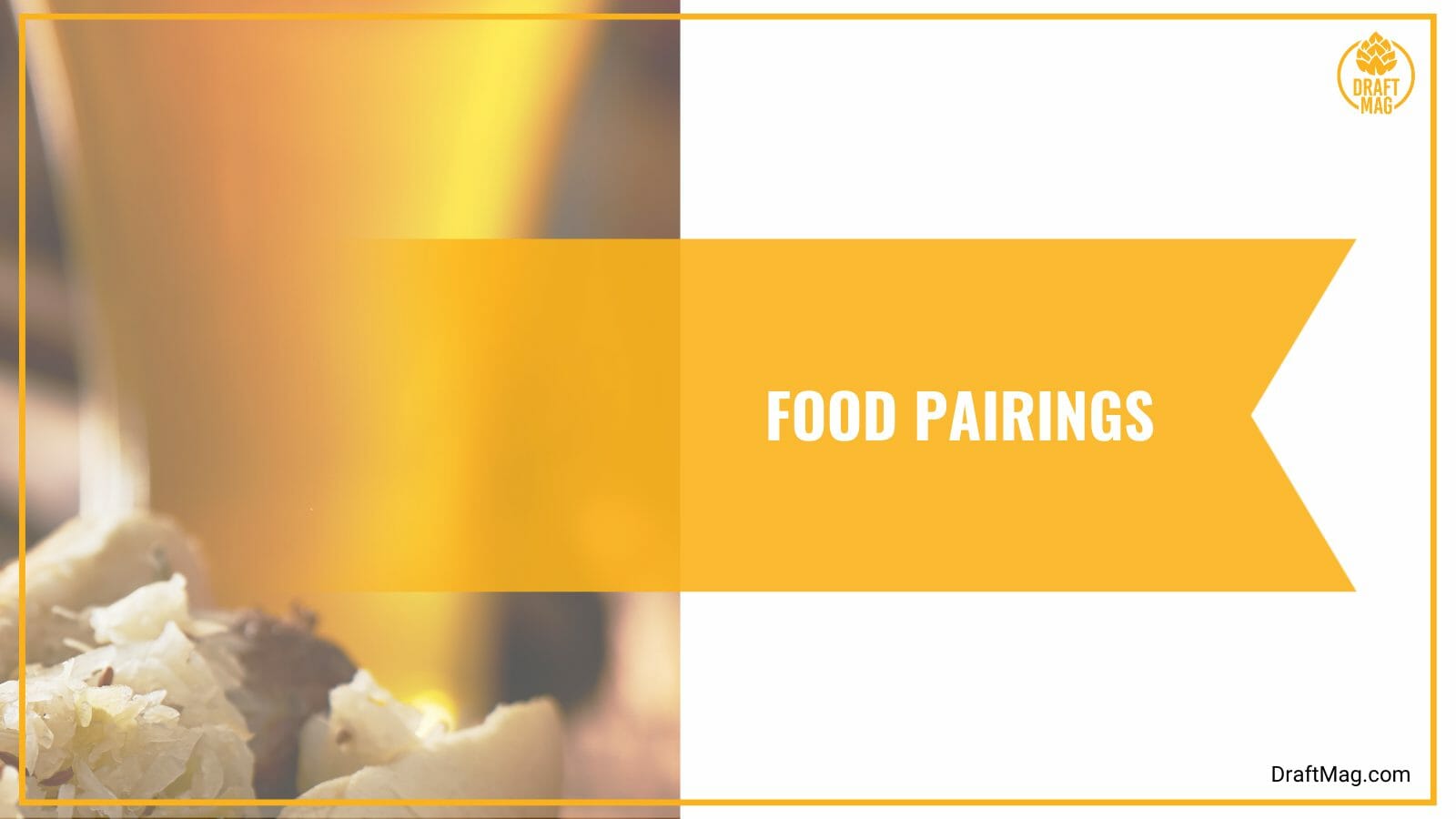 You can't go wrong with foods driven by spices and herbs like delicately herbed chicken or pork and duck dishes with sweet components. Also, light white meat, picked dishes, and spicy noodles will pair well with this beer.
For cheese, you can consider Mascarpone cheese, while a flourless chocolate cake or any other fruity dessert will be ideal for dessert.
Ingredients
The Oculto beer is brewed with malts, hops, agave wheat, yeast, and water. Agave is the primary ingredient in standard tequilas and gives it this spirit flavor. The exact malts and hops used to brew this beer are unknown, but it contributes to the malty and fruity flavor that the beer has to offer.
Nutrition Facts
This blue agave infused beer boasts an above-average ABV of 6 percent, with barely any alcohol warming or character in the flavor and aroma. You can expect to get drunk a bit quickly while you drink. It also features 18 IBU since the hoppiness is slight and the beer is only subtly bitter.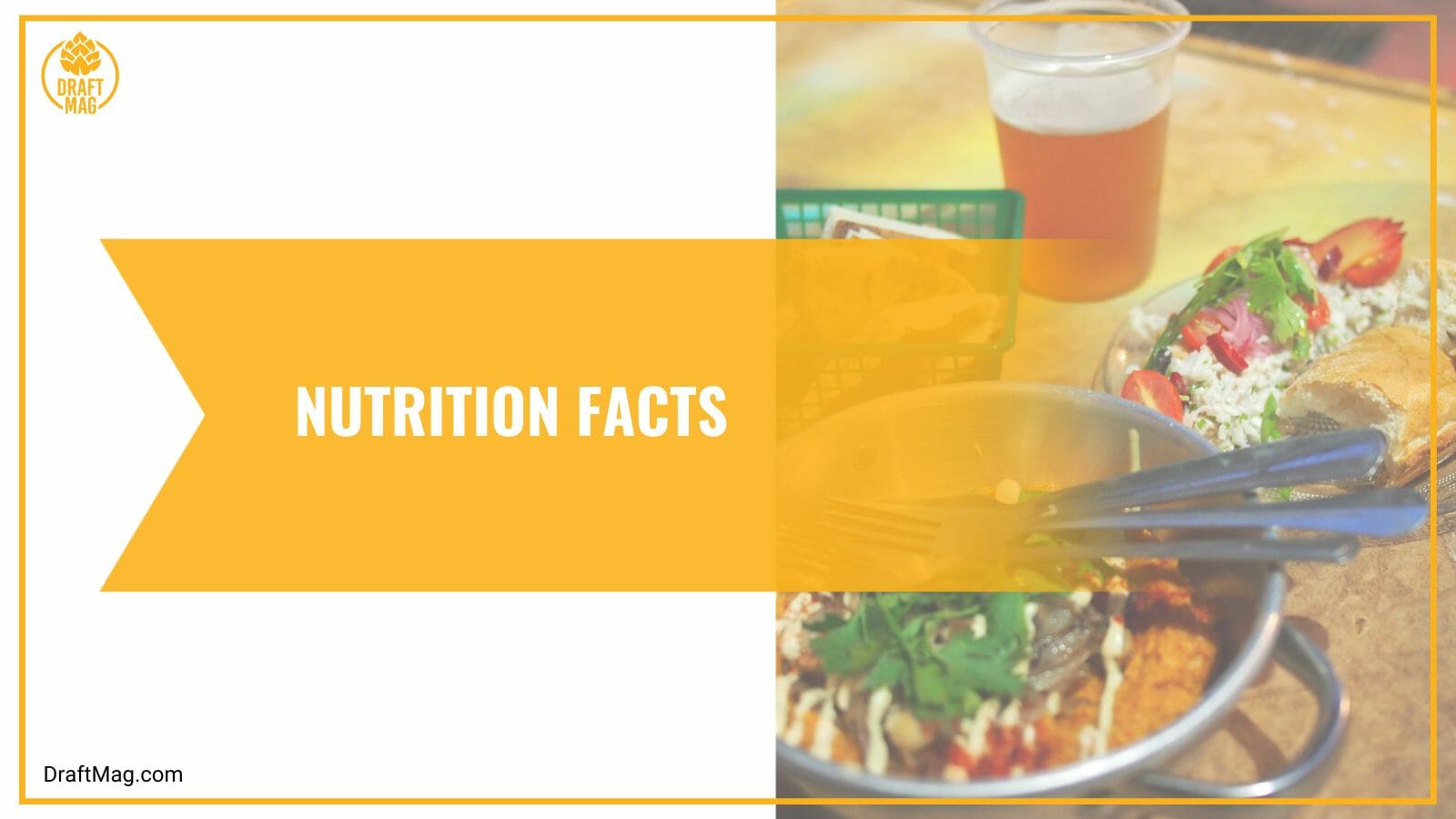 In every 12-ounce serving, there are 180 calories but no carbs, protein, or fat. The calories are at a decent level, but you should consider this when calculating your dietary intake. With 0 carbs, this beer is an ideal choice for those on a keto diet. It is not a gluten-free beer.
History
The Oculto is a product of Anheuser-Busch and was released in 2015. The beer was greatly acknowledged by the beer and tequila market because of its unique collaboration. It's important to note that the beer has been discontinued, so you might not get it in bars, but it is still sold online.
Conclusion
The Oculto brew is the ideal choice for those who want something unique, especially if you enjoy drinking tequila aside from beer. Here's a summary of our review:
Oculto is a fruit and field beer mixed with beer barrels aged in tequila staves, with a 6 percent ABV.
The beer has flavors and aromas of lime, agave syrup, malt, and tequila to give you a smooth, sweet, and smoky character.
It is made with water, hops, malt, yeast, and agave.
The beer is best served in a pint glass with a wedge of lime at 45 degrees Fahrenheit.
Pair it with herby foods, salads with fruity dressings, spicy food, meat with sweet components, Mascarpone cheese, or a fruity dessert.
You can't get the Oculto at bars or many liquor stores since it has been discontinued, but you can always order it online to give it a try.