Hazy Wonder IPA Review: Traditional NEIPA for Hop Lovers
Hazy Wonder IPA is a juicy and crisp New England IPA that will taste great on any occasion due to its decent ABV and fizzy finish. With every sip you take, you can enjoy a bright and delicious array of hops.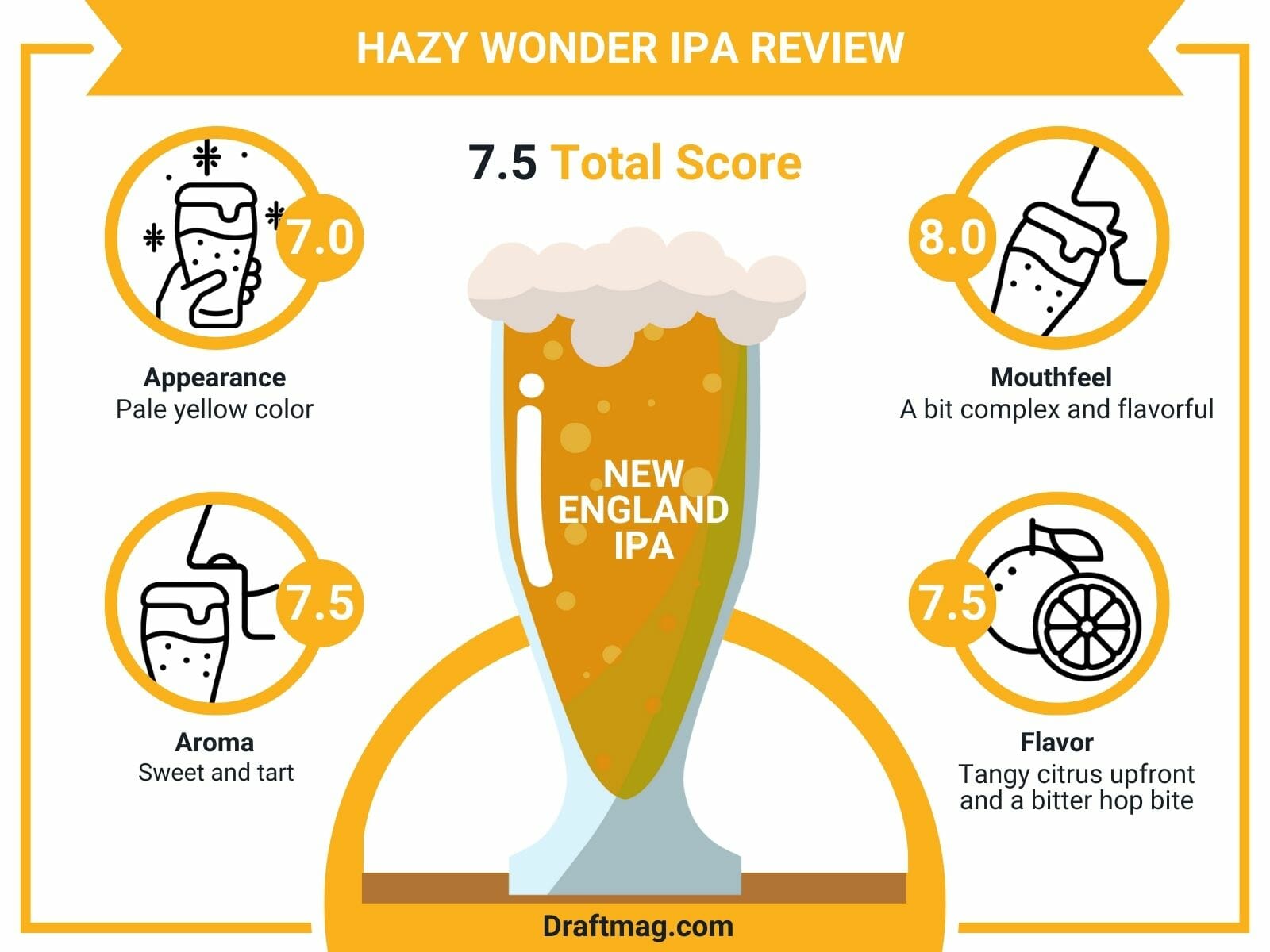 If you're looking for a classic gas station beer that you can enjoy on a hot summer day, this IPA is the ideal choice.
With our detailed review below, you can learn more about this hazy ale and what it has to offer. 
Hazy Wonder IPA Stats
Country 

United States

Brand

Lagunitas

Brewing Company

Style

New England IPA

Taste 

Tangy citrus, floral 

Body

Medium Body

ABV

6 percent

Flavors & Aromas

Citrus, floral notes, grapefruit, bread, peach, 

Serving Temperature

45 – 50 degrees Fahrenheit
Tasting Notes
Hazy Wonder IPA Tasting Profile
Hazy Wonder IPA Review 
Appearance: 7/10

Aroma: 7.5/10

Mouthfeel: 8/10

Flavor: 7.5/10
Hazy Wonder IPA is a New England India Pale Ale with an alcohol content of 6 percent. The beer is slightly bitter and has a dense haze appearance that makes it light on the mouthfeel. It is made by Lagunitas Brewing Company and offers tropical fruitiness that makes it a refresher for the summer months. 
The NEIPA has flavors and aromas of tangy citrus, floral hops, bready malts, grapefruit, peach, and other tropical fruits. It is a bright IPA with a variety of hops that make it more complex. The beer features a hazy yellow appearance, and the mouthfeel is a medium body. 
Enjoy the beer best when you serve it in a snifter, chalice, or goblet at temperatures from 45 to 50 degrees Fahrenheit. The glasses feature a rounded shape that retains the carbonation of the beer and shows off the head. You can garnish the beer with a juicy citrus slice to bring out the citrus nuances. 
– Appearance 
On the pour, the Lagunitas hazy beer features a pale yellow color that looks great in your glass. The yellow pilsner color is light and hazy, as expected from a NEIPA. You can barely look through the glass, so you can't see the carbonation.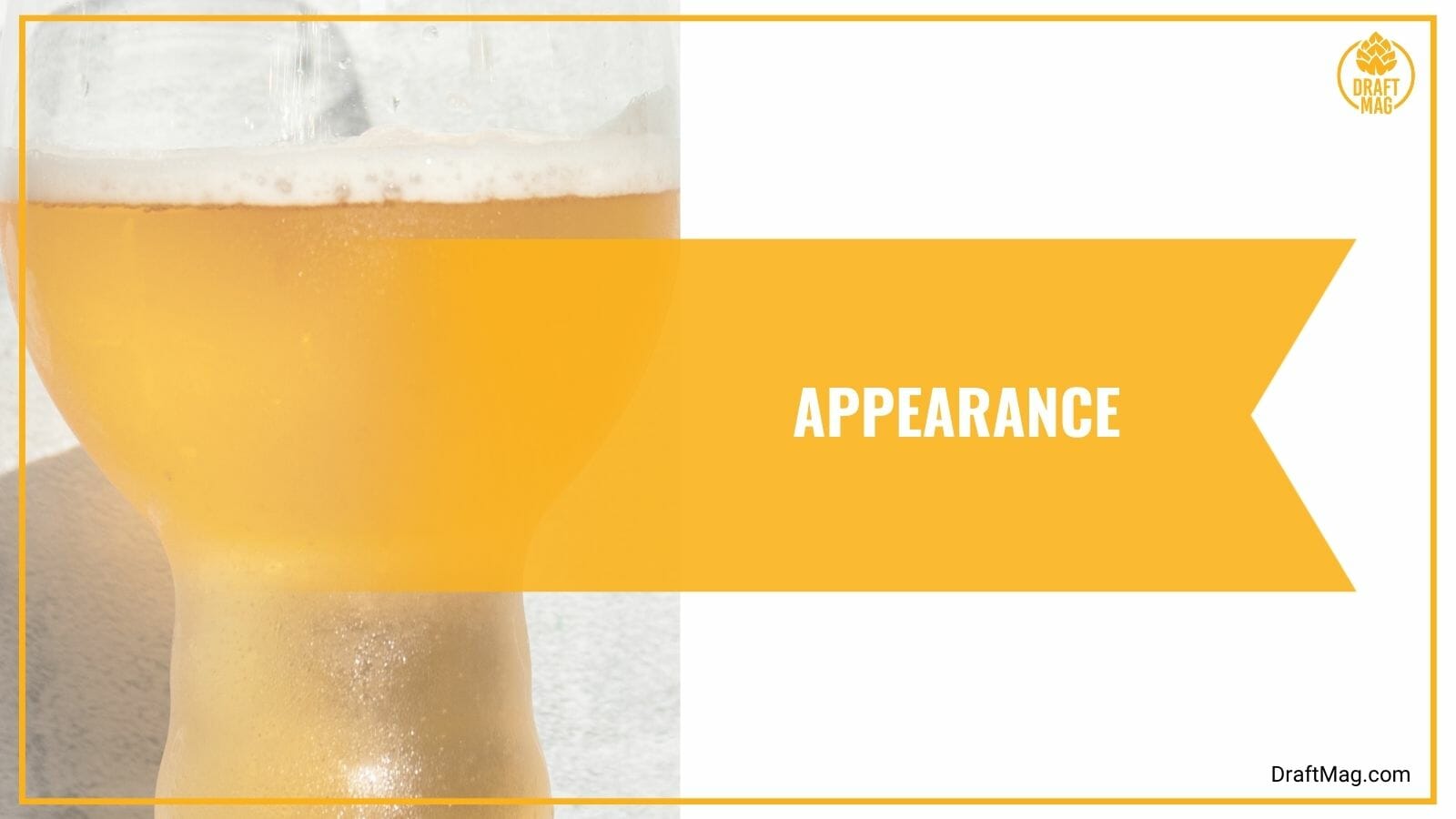 Atop the beer is a thick and foamy head which leaves a lot of frothy lacing against the glass. The head will dissipate slowly and leave lacing as it goes down. 
– Aroma 
On the nose, the aroma of the IPA is sweet and tart, with a balance of malts and citrus as you drink it. The scent is mild and smooth without overshadowing the flavor of the beer. It also gives you a hint of what you will get in the flavor. 
You might notice a bit of orange and pineapple, along with floral hops. There is a subtle yet notable sweetness on the nose.
– Mouthfeel 
When you drink beer, you get a medium body but tend towards the light, and this increases the drinkability. The mouthfeel of the beer is juicy, and you get a solid base with high quality. It also feels a bit complex and flavorful on your palate.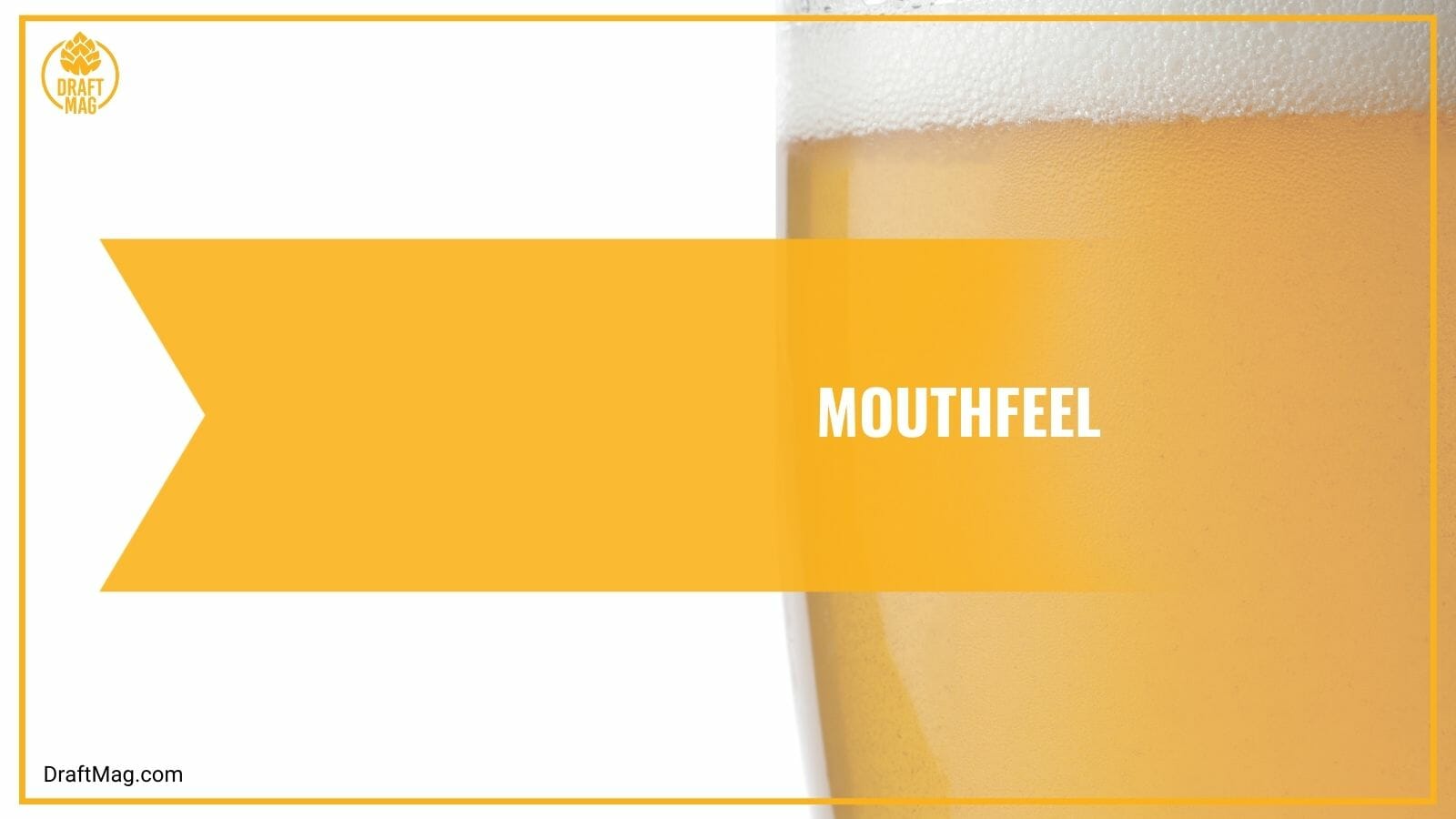 The IPA also features an effervescent mouthfeel as there is moderate carbonation. This gives you a bubbly feeling that makes it crisp and goes down easy. 
– Flavor 
The flavor of the hazy IPA follows the aroma very closely, giving you a massive and flavorful taste. The taste of the beer offers you tangy citrus upfront and a bitter hop bite that might even surprise you. The IPA is slightly bitter, as expected from the hops, but it quickly moves to the slight breadiness offered by the malts. It is a balanced beer and not too complex.
The Hazy Wonder ale does not have a completely clean finish, but it won't linger either. It offers a peach overtone, and in the dryness, you get a bit of apricot from the hops. It is very flavorful, with a bit of lemon, grapefruit, and tea as you drink. It's ideal for those who want a flavorful and adventurous flavor profile. 
– Food Pairings
The Hazy Wonder IPA offers a crisp and soft body that goes best with crunchier dishes like fried chicken, crisp potato salad, chips, and corn on the cob. You can also enjoy the beer with grilled chicken and pork chops with crisp and bright produce like English peas, artichokes, and asparagus.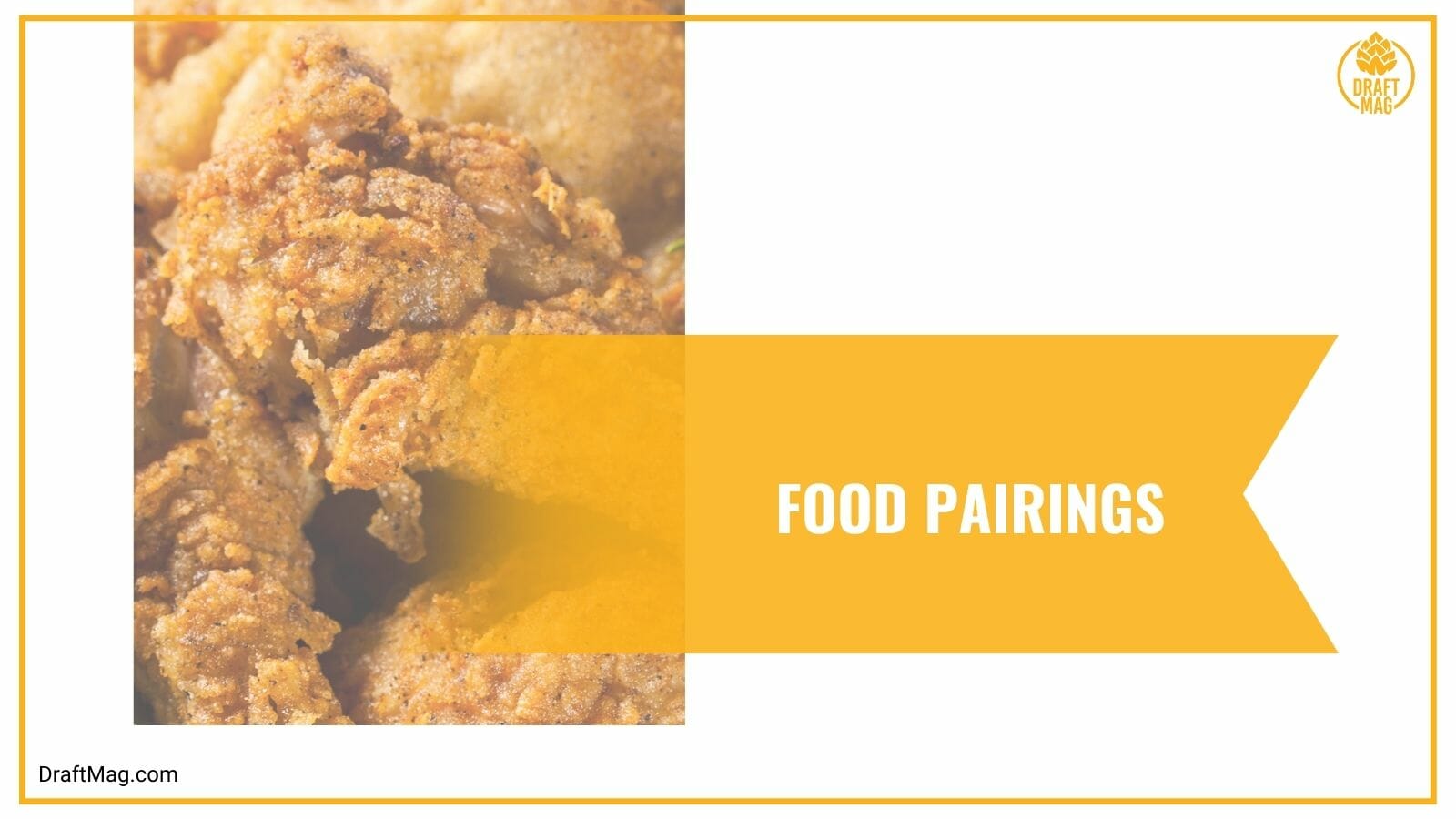 You can also enjoy the IPA with Hawaiian pork tenderloin or try out different kinds of seafood. Oily fish like salmon, sushi, lobster, and other fishy foods will pair great with beer. Spicy foods will go great with the bitterness offered by the beer. 
The hazy beer is best paired with aged cheddar, as the creamy cheddar will go great with the tropical notes, grapefruit, and peach from the beer. For our dessert, a sugary sweet carrot cake or blood orange sorbet will go great with the hop bitterness of the hazy beer. 
Ingredients 
The Hazy Wonder ale is made with different kinds of hops, especially a lot of fruity hops. The hops used to make the beer include Cashmere, Citra, Centennial, Comet, Chinook, Simcoe, Mosaic, and Sabro hops. This gives you a lot of complexity as you drink it, especially with the fruitiness.
Aside from the hops, other ingredients include malts, yeast, and water. Although the beer is unfiltered, it does not have the little bits of yeast that usually make hazy beers murkier. It features a strong malty base that reminds you of bread, and it remains throughout the taste.  
Nutrition Facts 
The IPA features an alcohol content of 6 percent, which is a pretty decent level for a NEIPA. You won't get notes of ethanol as you drink because it is well-masked, but it might make you get drunk quicker. As for the IBU, it is 42, as it offers average bitterness.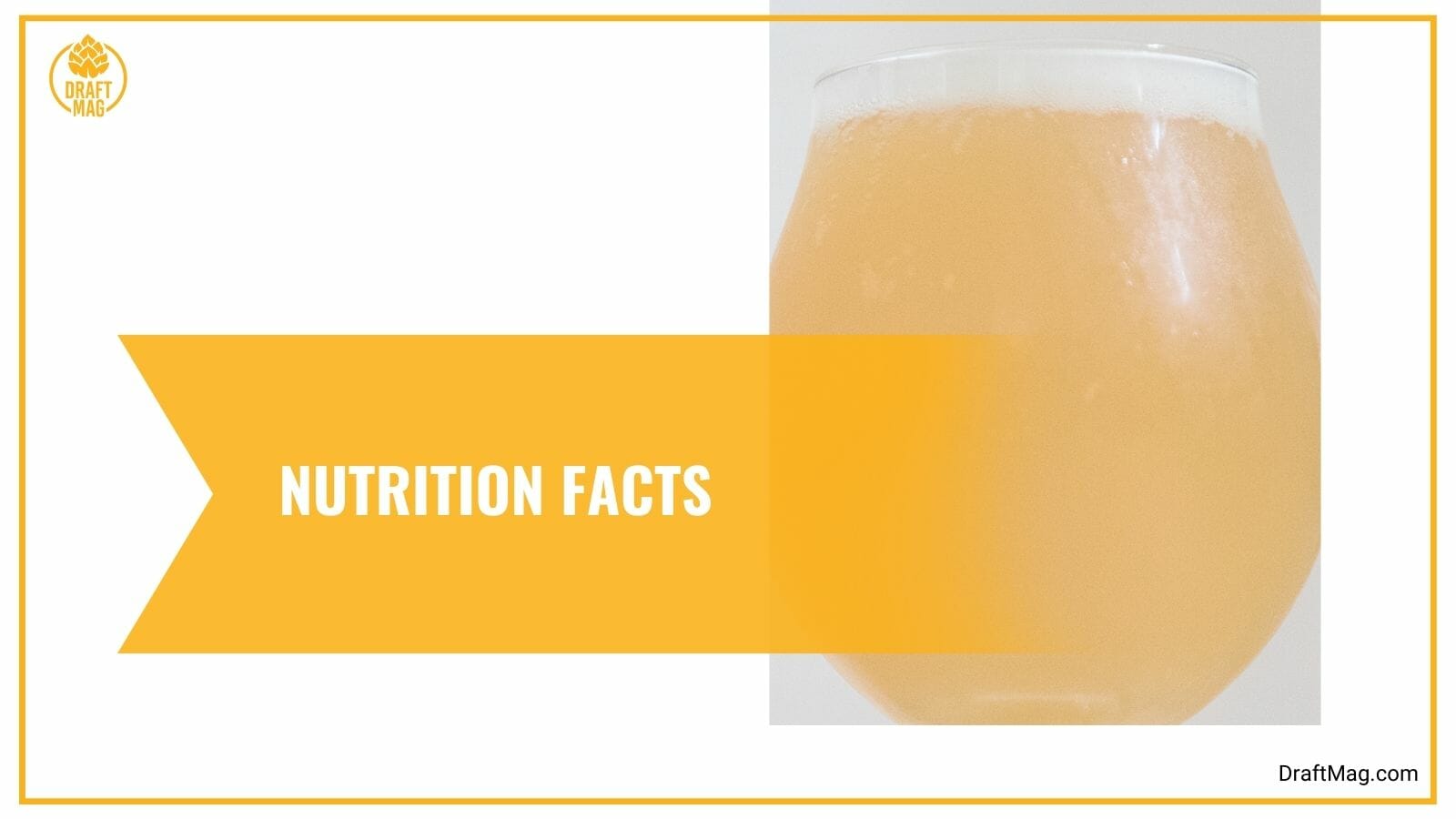 The IPA features 170 calories in every 12 ounces. Aside from that, the beer features 12 grams of carbs, 2 grams of protein, and 12 mg of sodium. If you're on a keto diet, you should take a limited amount of this beer because of its carbs levels. It is not a gluten-friendly brew. 
History 
The Hazy Wonder IPA was released in 2020 by Lagunitas Brewing Company and is one of the year-round options from the brewery. Made with a wide range of hops, the beer has become pretty popular among drinkers. 
The brewery dated back to 1993 and was founded by Tony Magee in Lagunitas, California. It then moved to Petaluma in the same state and is known as one of the fastest-growing craft breweries in the USA. It was purchased by Heineken but continues to craft its unique hop-forward beers. 
Conclusion
Whenever you need a clean yet hoppy NEIPA, you should consider trying out this delicious option from Lagunitas.
Here is a rundown of our beer review:
Hazy Wonder is a New England IPA with an alcohol content of 6 percent.
This brew has flavors and aromas of citrus, grapefruit, floral notes, bready malts, peach, and apricot.
It is brewed with up to eight hops, malts, yeast, and water.
You can enjoy the beer at a temperature of 45 degrees Fahrenheit in a pint glass.
Pair it with crunchy dishes, crisp and bright produce, meat tenderloin, seafood, aged cheddar, and fruity desserts.
If you're interested in giving this beer a try, you can easily purchase it online or in person at different liquor stores. The beer is also available on tap at the brewery in California.