Blanche de Bruxelles: A Classic White Beer You Cannot Miss
Blanche de Bruxelles is a classical Lefebvre Blanche or a white beer of the witbier type. This definitive version of a Belgian witbier is highly popular and available worldwide. If you have never tried this before, you must discover its specialties for yourself.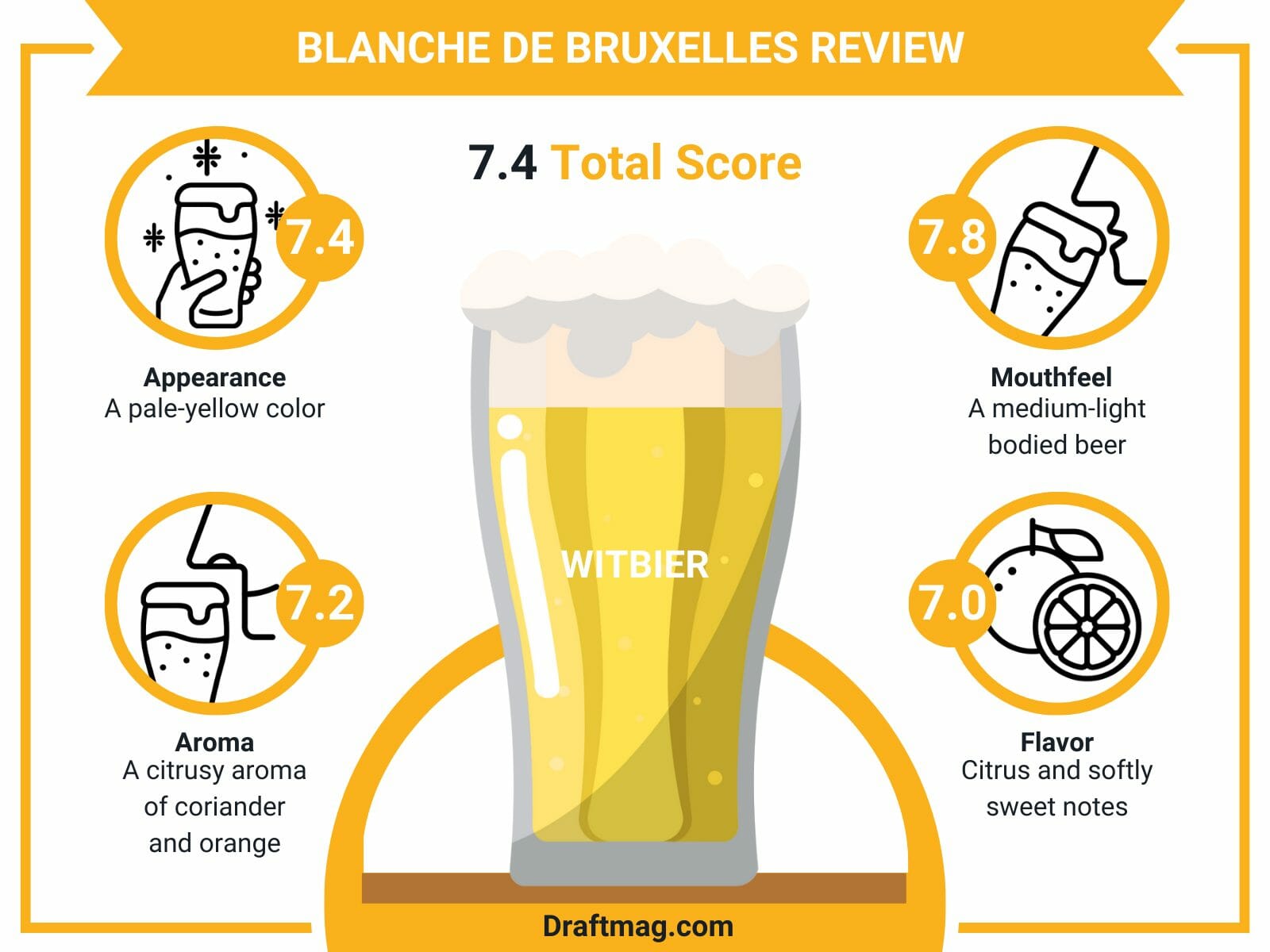 However, we recommend reading through this complete Belgian Blanche de Bruxelles review before you take your first sip.
Blanche de Bruxelles Stats
| | |
| --- | --- |
| Country | Belgium |
| Brand | Brasserie Lefebvre SA |
| Style | Witbier |
| Taste | Spicy and zesty |
| Body | Mellow, hazy light-yellow body |
| ABV | 4.5 percent alcohol content |
| Flavors & Aromas | Soft, fruity citrus, with notes of coriander and orange |
| Serving Temperature | 45 to 50 degrees Fahrenheit |
Tasting Notes
Blanche de Bruxelles Tasting Profile
Blanche de Bruxelles Beer Review
Blanche de Bruxelles is a fruity and citrusy beer that falls in the white beer category. It is produced in Belgium, loved by most beer enthusiasts because it is balanced, yet very rich. Don't worry, we got the details covered below.
– Appearance
The definitive Belgian Witbier features its characteristic hue of an unfiltered beer. You also immediately notice the robust yet mellow and pale-yellow body. It fashions a luxuriant head that is distinctively snow-white in appearance.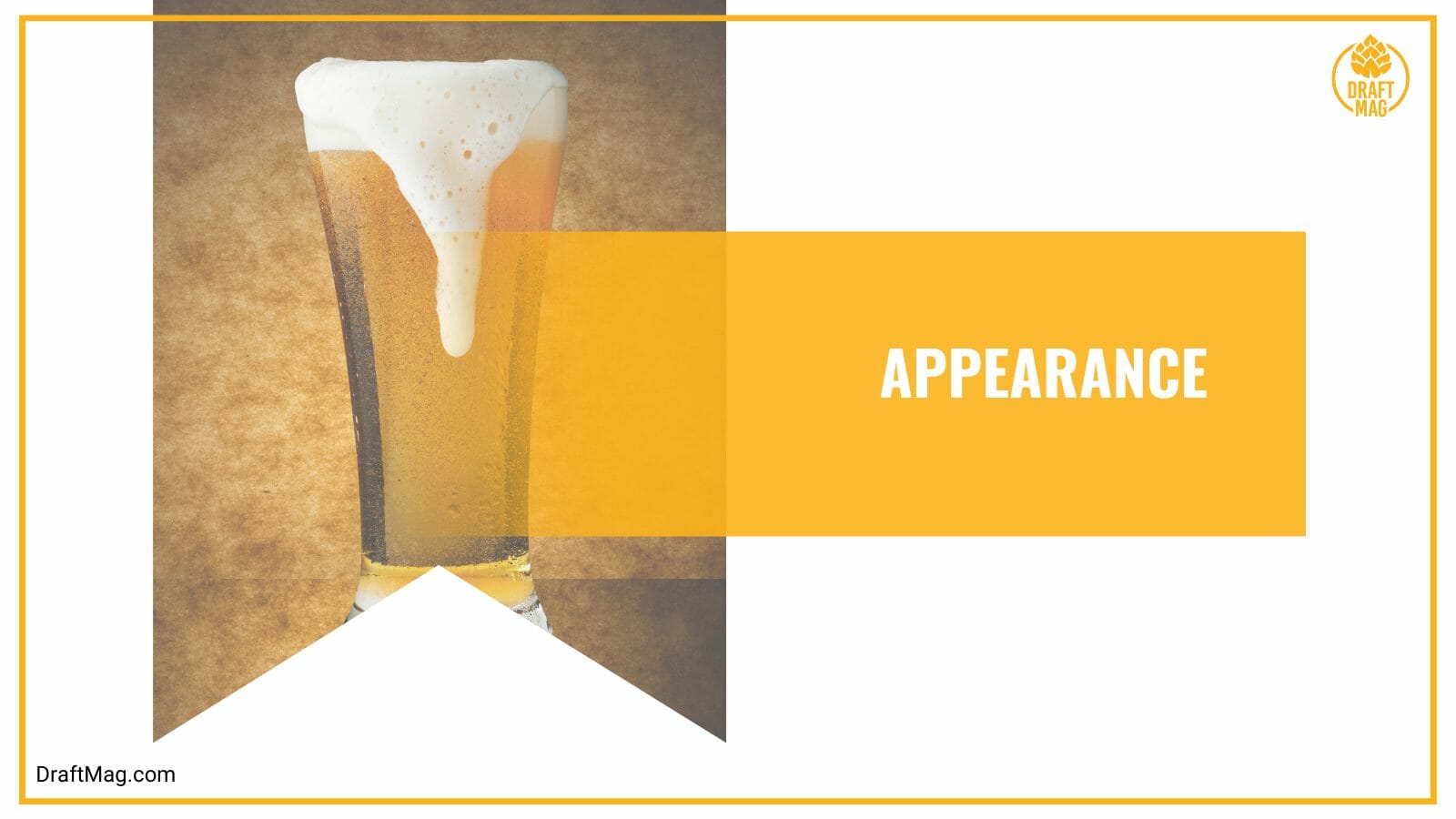 Blanche de Bruxelles appears soft and mild in a serving glass and has the distinct glow that most unfiltered beers are known for. There is also a prominent lacing that any good beer is characteristic of.
– Aroma
Even before you take the first sip, the fruity, citrusy aroma hits you and takes over. This is followed by wafts of spicy notes that are added during the brewing process. The aroma of coriander and orange takes over your senses to complete the aromatic profile of the Blanche de Bruxelles.
The aroma is thus quite unique and not your traditional beer aroma, which is heavy in notes of bread and malt. The spicy note through predominant is a little more than subtle, thereby making sure that you do not get dizzy. The aroma feels natural, unlike other spiced beers that might smell synthetic.
– Mouthfeel
The Belgian Witbier has an overall smooth mouthfeel. It also feels medium-light bodied and you can detect a high degree of carbonation. The high carbonation produces ample bubbles when you pour the beer into the glass. The beer runs smoothly for the most part while you're sipping on it. To round up things, it hits you with a subtle yet floral and sweet/tart aftertaste tapering off with a crisp finish. This makes the beer a favorite among beer lovers who are looking for a delicious mouthfeel and aftertaste.
– Flavor
The taste of the beer is quite citrus forward with barely tart and softly sweet notes. This is topped with a slight bit of spiced-up Belgian goodness with strong notes of coriander and orange peel. The unique blend of flavors makes the beer a perennial favorite among its admirers. Even starters would find it relatively easy to drink because it is light yet rich in flavoring.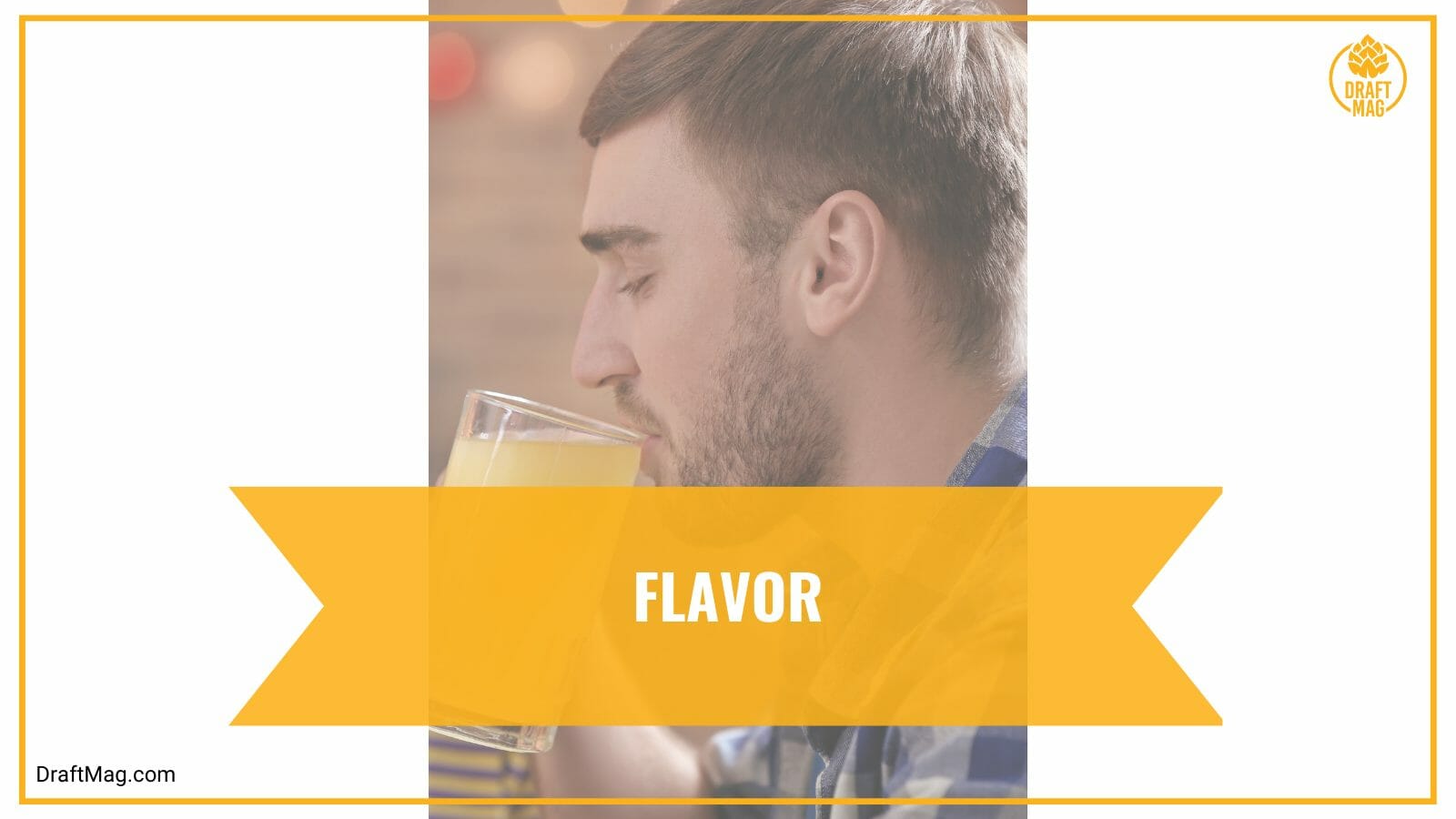 It is key to remember that the flavors that you will feel when you drink it, would be a variation of spicy, citrusy and a key wheat flavor.
– Food Pairings
Blanche de Bruxelles pairs well with oriental fares like Thai food or a specific set of protein dishes like poultry, white fish, mussels, and slow-cooked pork. It is also quite flexible and drinks excellently with cheese that has a soft white rind like a Brie.
Alternatively, it can be had with hard and tangy cheese. Dishes heavy on cheese will be a perfect complement to this beer as well. Finally, it is key to note that the beer is also paired well with desserts like the beer cream dessert. These foods will bring out the rich flavor of the beer.
Ingredients
The main ingredients of this beer would be malted barley, 40 percent wheat, coriander, sugar, and a variation of hops.
Being a witbier, wheat unsurprisingly forms the bulk of the volume while brewing the Blanche de Bruxelles. The large percentage of wheat (40 percent) lends it the signature natural cloudiness that is typical of unfiltered brews.
The brewing process of Blanche de Bruxelles is quite slow and includes infusion. During brewing, bitter orange peels and coriander are added to make up for the natural spiciness and aroma of the beer. The finished unfiltered brew is refermented with brewing sugar and yeast post the bottling process.
Nutrition Facts
A standard serving of Blanche de Bruxelles has around 4.5 percent alcohol content. You can expect to consume around 14 grams of carbohydrates and approximately 150 to 160 calories.
History
The original Lefebvre Brewery traces its roots back to 1876 when Jules Joseph Lefebvre created the brewery to supply the nearby pubs. Blanche de Bruxelles is a white beer crafted in Brussels, Belgium. It is infused with orange peel and coriander, giving it the characteristic spicy notes enjoyed by beer lovers worldwide. The pubs were known to be popular haunts of the workers that worked the surrounding porphyry quarries.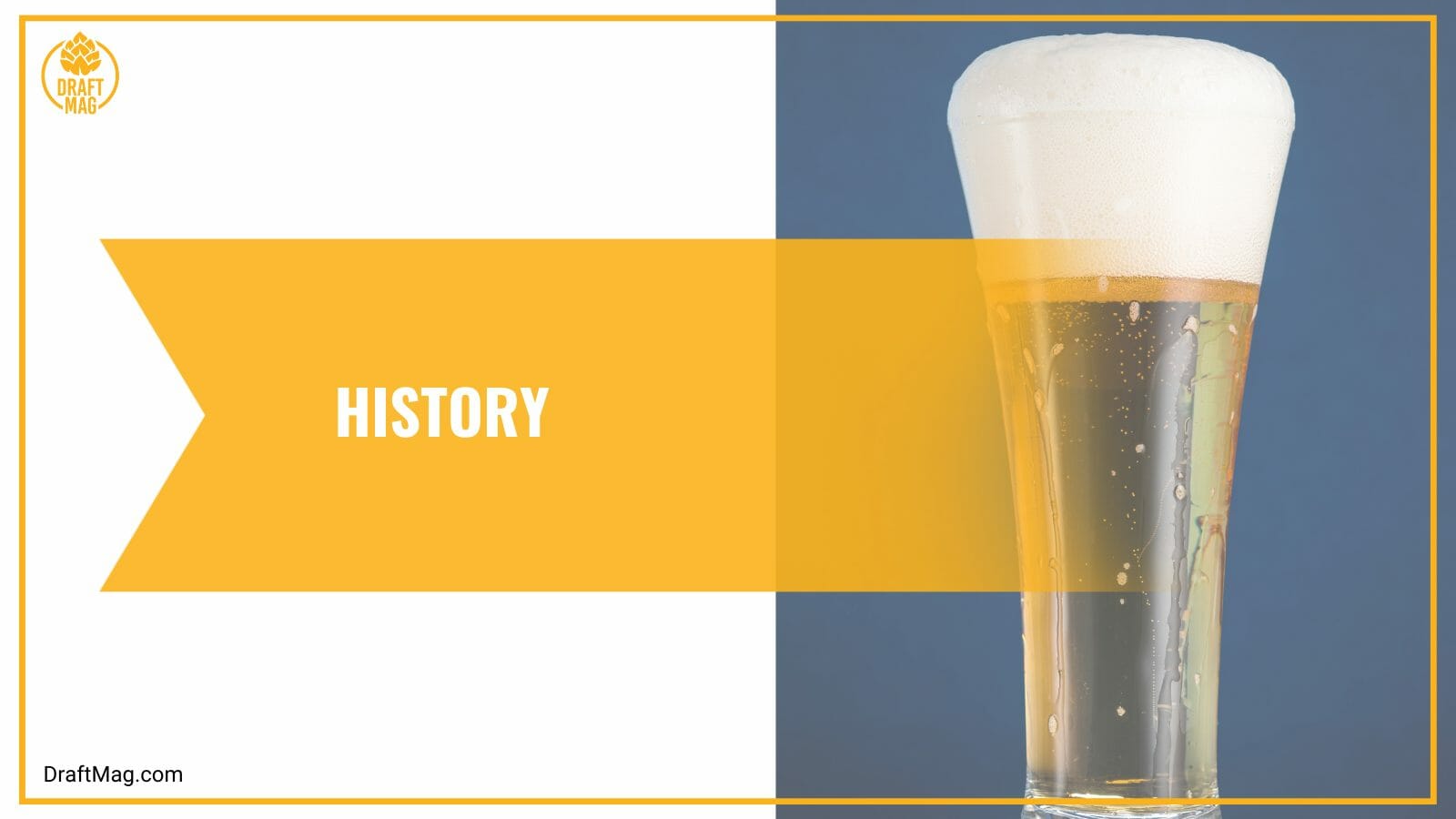 The intent was to provide the workers with some refreshment at the brasserie Lefebvre after a day's hard work. After six generations, the light and refreshing beer procured by the Lefebvre Brewery evolved into the Blanche de Bruxelles, literally translated to the "white from Brussels". Now, you can buy their beers starting from a 33cl bottle, to a 50-liter keg.
Conclusion
If you are an avid drinker of the Blanche de Bruxelles, you already know what to expect. The unique taste and aroma of the beer have made it a global favorite being available worldwide today. Here are a few quick notes on the beer we covered in the article.
Blanche de Bruxelles Witbier is the signature offering from the Lefebvre brewery and a distinct Belgian Witbier.
For the new aficionados, prepare your senses to be treated with a soft and smooth mouthfeel and a fresh taste with fruity and spicy notes.
The beer fashions flavor and aromas of wheat, citrus, and coriander with a pale-yellow body and a smooth mouthfeel.
The beer pairs well with poultry, white fish, pork, cheese like Brie or hard tangy ones, and desserts.
Being a Witbier, a Weizen would be the perfect Blanche de Bruxelles glass. Make sure the beer is chilled between 45 to 50 degrees Fahrenheit.
As fellow beer connoisseurs, we strongly recommend you try the Blanche de Bruxelles if you haven't already. What are you waiting for?