Keep Er Movin Beer Review: A Crushable and Lively Lager 
Keep Er Movin Beer is a crisp and smooth American lager that gives you a crushable and drinkable feel when you drink. The light body makes the beer fantastic for a hot summer day, as you can drink this beer to quench your thirst at any time.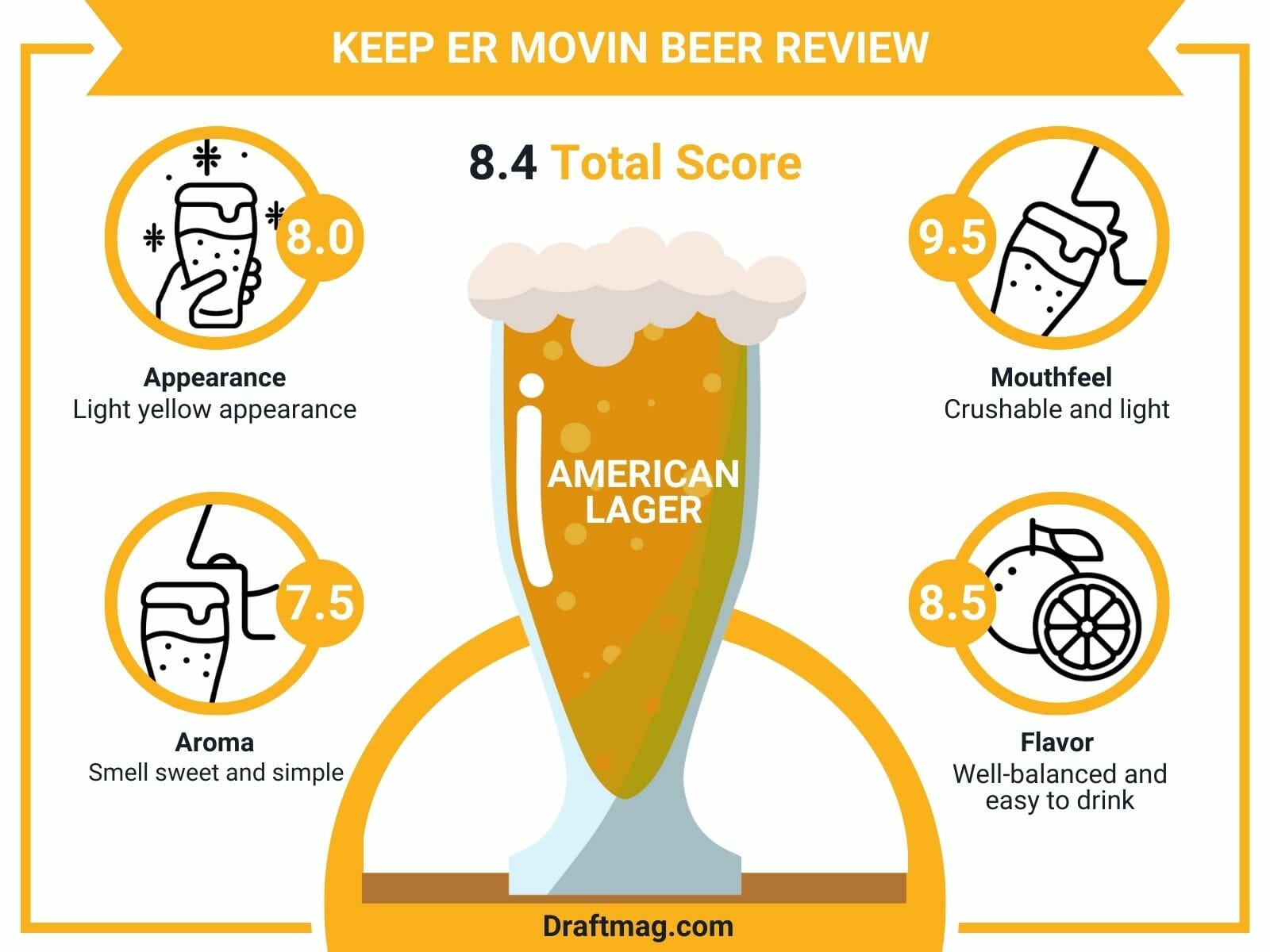 From the malty base to the sharp lemon zest, this follows all the tasting notes of an American lager without missing part of the flavor profile.
In the review below, we cover all you need to know about this lager, so read on to find out!
Keep Er Movin Beer Stats
| | |
| --- | --- |
| Country  | United States |
| Brand | Ale Asylum  |
| Style | American Lager |
| Taste  | Malts, lemon zest |
| Body | Light Body |
| ABV | 4.2 percent |
| Flavors & Aromas | Malts, corn, grains, lemon zest, white bread |
| Serving Temperature | 35 – 40 degrees Fahrenheit |
Tasting Notes
Keep Er Movin Beer Tasting Profile
Keep Er Movin Beer Review 
Keep 'Er Movin' is an American lager made by Ale Asylum and is currently a retired beer. The lager features a balanced taste of malts and lemon zest and has an alcohol content of 4.2 percent. It is the perfect beer for a hot summer day while by the beach or when hanging out with friends.
Like a true American lager, the beer smells and tastes like sweet malts, grains, corn, white bread and lemon zest. It has a pale yellow body and a light mouthfeel, with all the tasting notes balanced together. It goes great with light dishes, spicy food, and more.
You should serve the beer at a cold temperature that goes from 35 to 40 degrees Fahrenheit. The lager should be served in a pilsner or a pint glass, as these are clear and tall glasses that show off the bright color. Pilsner glasses are most likely your best option since they allow the beer's foam to sit perfectly at the top.
– Appearance 
On the pour, the lager features a pale yellow body that looks great in your glass. The light yellow appearance has a bit of haze to it, but there is still a bit of clarity. It also has some golden streaks when you bring it to the light.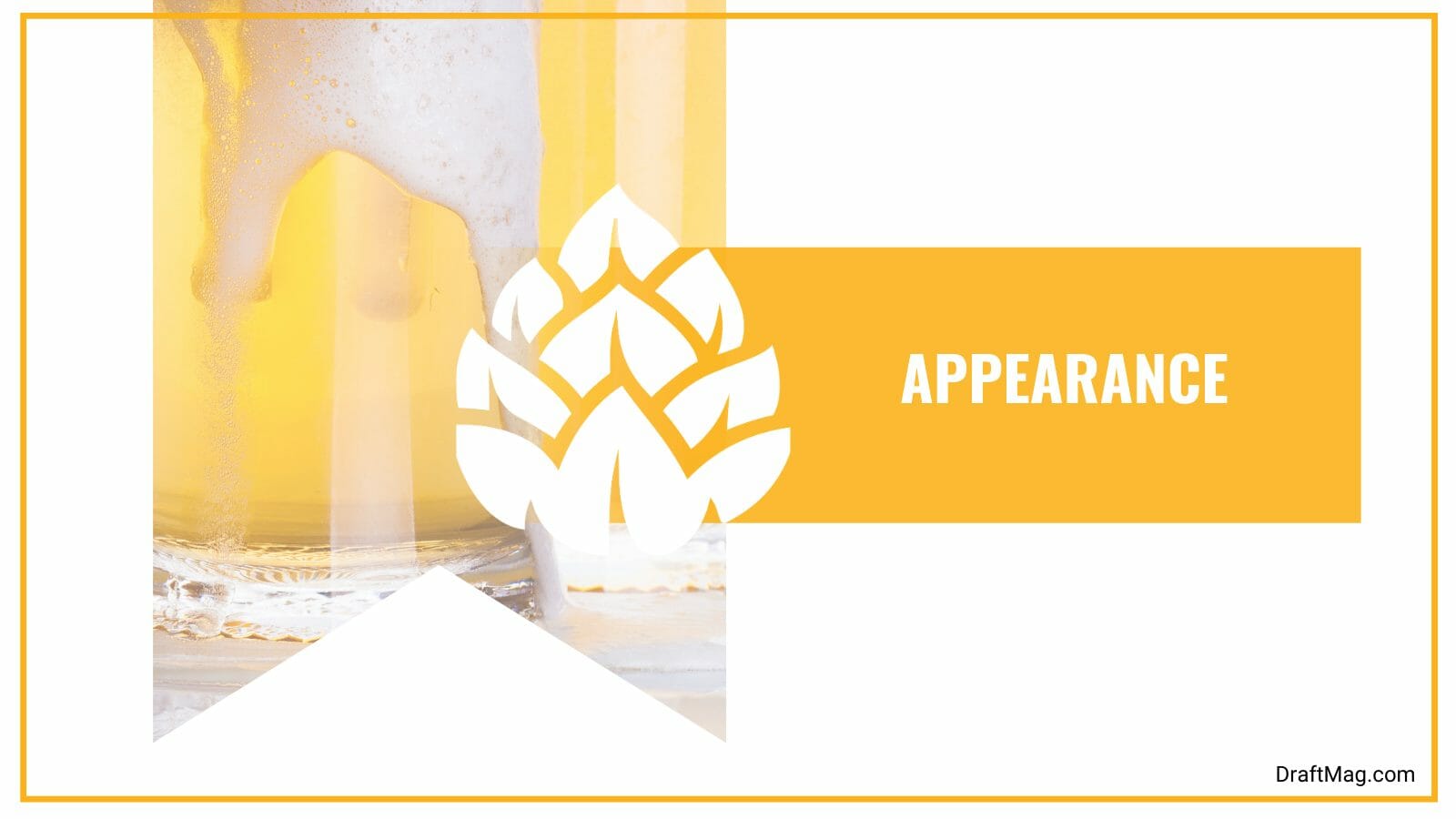 The beer has two fingers of white foam on top of it. The cloudy white head does not have much retention or lacing, so it will flatten quickly and leave a thin film of foam.
– Aroma 
The nose of the lager is nutty and offers some earthy hops too. The aroma of the beer gives you some macro corn malts, as expected from an American lager. The malts smell sweet and simple and remain on the base towards the end. 
You might also notice a bit of grain in the aroma, and there's a slight lemon zest aroma. The lemon zest adds to the nose, but it is still faint. 
– Mouthfeel 
As for the mouthfeel, the lager is crushable and light, and this makes it go down easy. The light and crisp body adds to the refreshing nature of the beer, so it's drinkable and ideal for a hot afternoon. It is moderately crisp and becomes watery as it warms up.
There's also a bit of carbonation in the beer, and this gives you a bit of fizziness as you swallow. It has a slightly bitter feel on your tongue from the hops. 
– Flavor 
The amazingly refreshing lager will please your tongue with every sip that you take. When drinking Keep Er Movin, you get the standard flavor of the lager. There isn't any complexity in this beer, but it balances out all the notes when you drink. You can enjoy all the wheat, barley, hops, and some sweetness.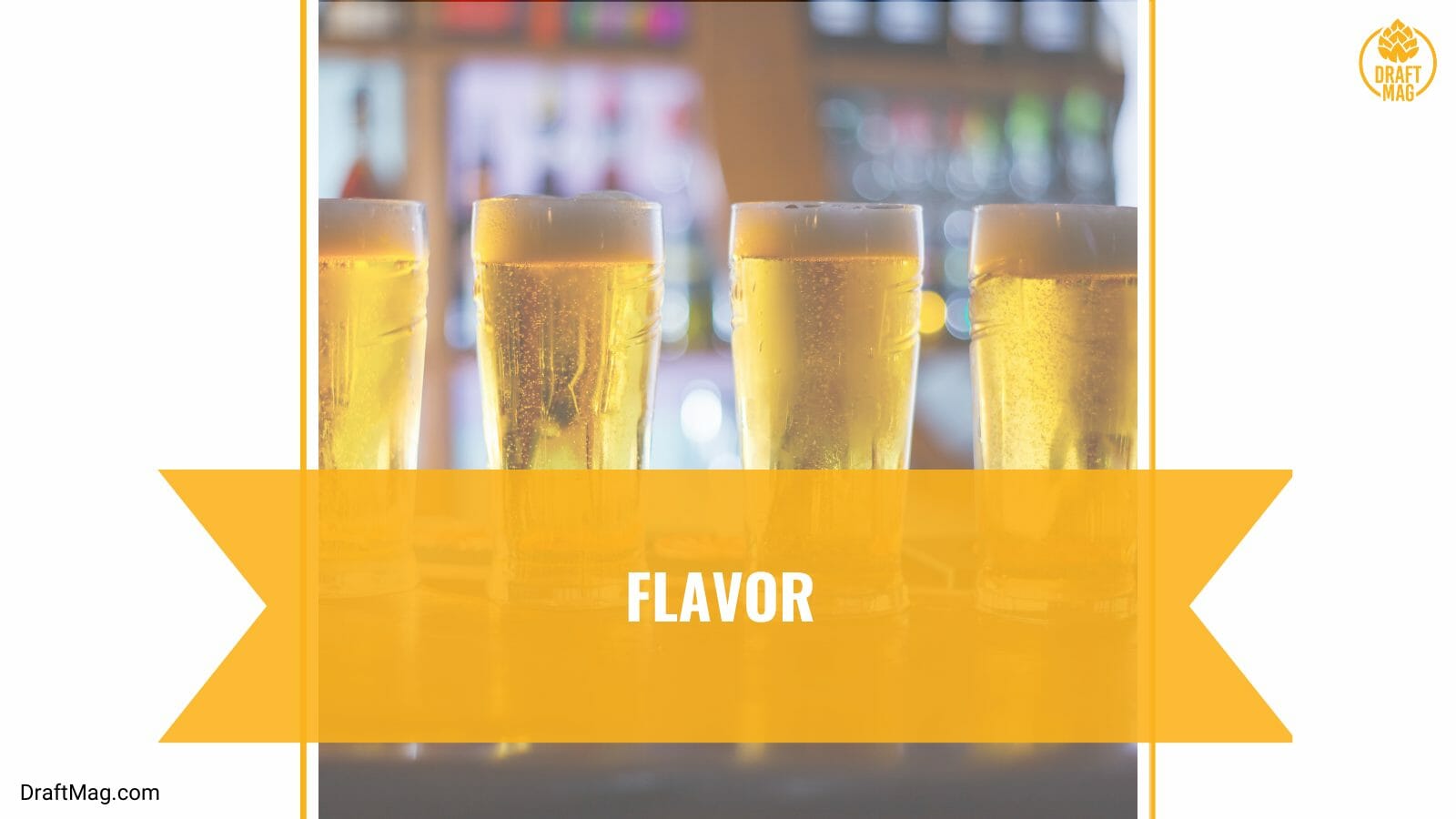 The taste of the lager is well-balanced and easy to drink. You get some grains in the base and a slight bitter hop presence. The flavor of the beer includes white bread and grains, sweet malts, lemon zest and a bit of corn. It is more flavorful than most lagers out there, and there is a bit of sweet barley. 
– Food Pairings
The light body of the Keep 'Er Movin' makes it go great with other light dishes. You can try the beer out with Southeast Asian, Mexican and Latin food, especially the spicy and simple dishes that hit all the notes in the beer. Fruity Asian dishes also go great with the lager. 
You can also enjoy the lager with seafood, so try out some shellfish or sushi. The light seafood goes well with the crisp flavor of the beer. Another food pairing is grilled pork or chicken, which has a meaty and smoky taste that goes well with a lager. Light pasta dishes without any meat or cream sauces also go great with the beer.
The lager also goes well with mild cheeses, so try it out with a Havarti or mild Cheddar cheese. These cheeses give you a creamy and light taste. For dessert, try the beer out with a lemon-based dish. Have it with panna cotta with lemon, lemon cheesecake, or lemon-coconut ice cream cake.
Ingredients 
Ale Asylum did not indicate the exact ingredients used in making the lager. It is made with malts, hops, yeast and water. You can enjoy the balance of the flavors when you drink the lager. The malts offer a strong base in the flavor, with notes of bread, grains, and corn. The large number of malt types and hops makes it very difficult to identify what exactly has been used in this beer!
The hops in the beer are also present in the taste, and they will give you some grassy and earthy notes. The hops also offer some lemon zest that remains from the beginning to the end of the flavor. 
Nutrition Facts 
The Keep Er Movin lager features an alcohol content of 4.2 percent. The low ABV level is expected since it's a classic lager, and it is properly masked. It gives you low bitterness units too, but there is a bit of hoppy bitterness on the tongue.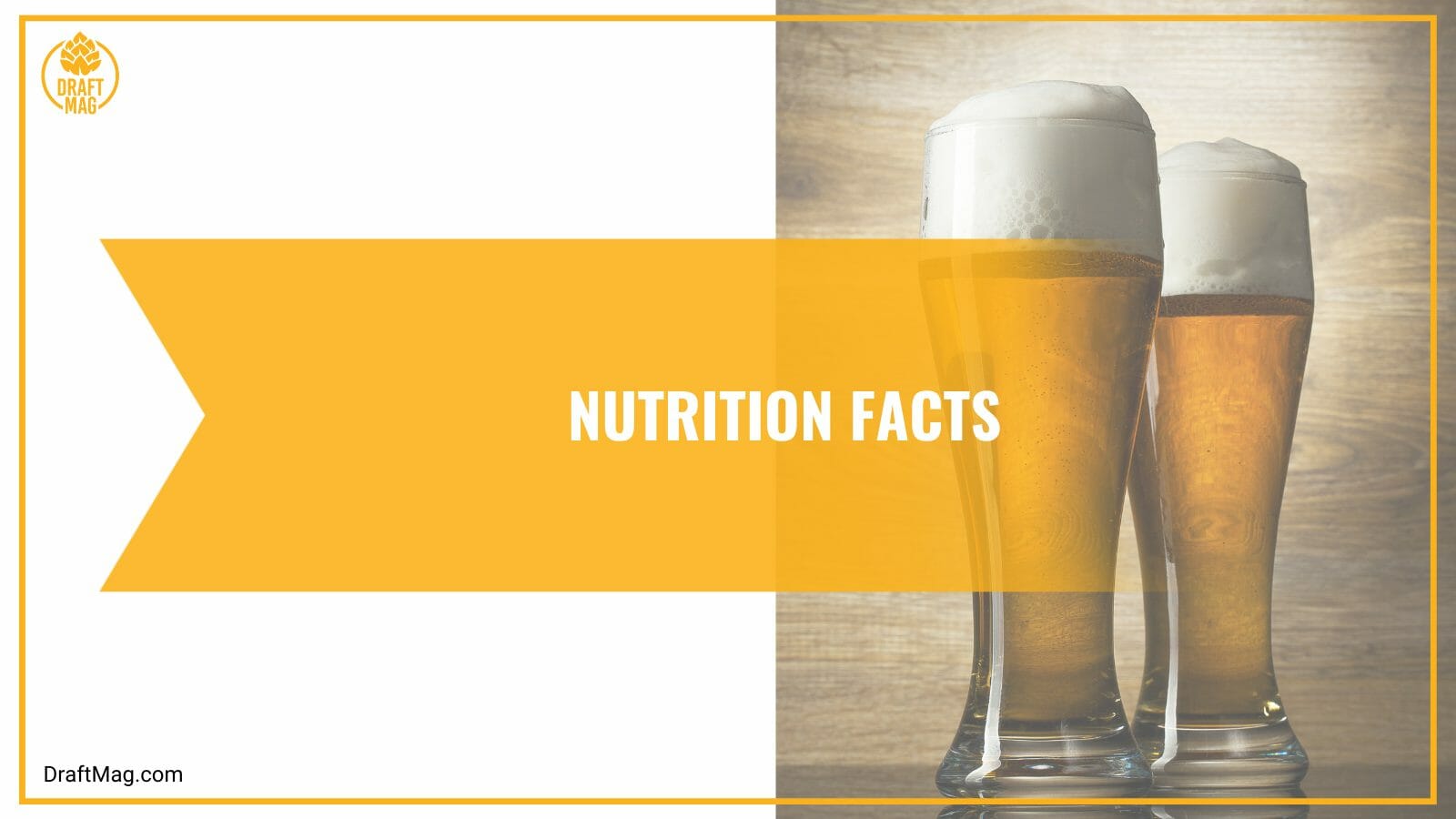 The exact nutrition facts of the beer are unknown. It is not a keto-friendly beer because of the level of carbs, and if you're on a diet, you should check the facts before drinking. If you're gluten sensitive, you shouldn't check the beer out. 
History 
Keep Er Movin is an American Lager released in 2018 by Ale Asylum Brewing Company. By 2021, the beer had been retired, so it will be difficult to try the beer out. Before that, it was one of the most popular beers from the brewery and is well-loved among beer lovers because of its classic taste.
Ale Asylum is a well-known brewery that was founded in 2006 by Otto Dilba and Dean Coffee. It quickly because a solid option in Wisconsin among craft beer enthusiasts. The brewery is known for being located in a strip mall, but now it is located on 8,000 square feet with a 13-barrel brew house. 
Conclusion
When you're in the mood for a refreshing and crisp lager that goes great on a hot summer day, this is a great choice.
Here's a summary of our beer review:
Keep Er Movin is an American lager with an ABV of 4.2 percent.
The beer smells and tastes like malts, corn, grains, white bread, and lemon zest.
Its specific ingredients are unknown.
The lager should be served in a pilsner or pint glass at temperatures from 35 to 40 degrees Fahrenheit.
Pair the beer with light dishes, spicy food, seafood, grilled chicken and pork, light pasta dishes, Havarti cheese, and lemon-based desserts.
It'll be hard to purchase the lager since it is retired, but you might find it at some online liquor stores. You can also check the brewery for the latest news.