Russian Beer: The Best Brews From the Land of Vodka
Russian beer is as popular as Vodka in Russia, though some people might think otherwise. Some of the best European beers of different varieties are produced in this country and account for 39 percent of their alcohol industry.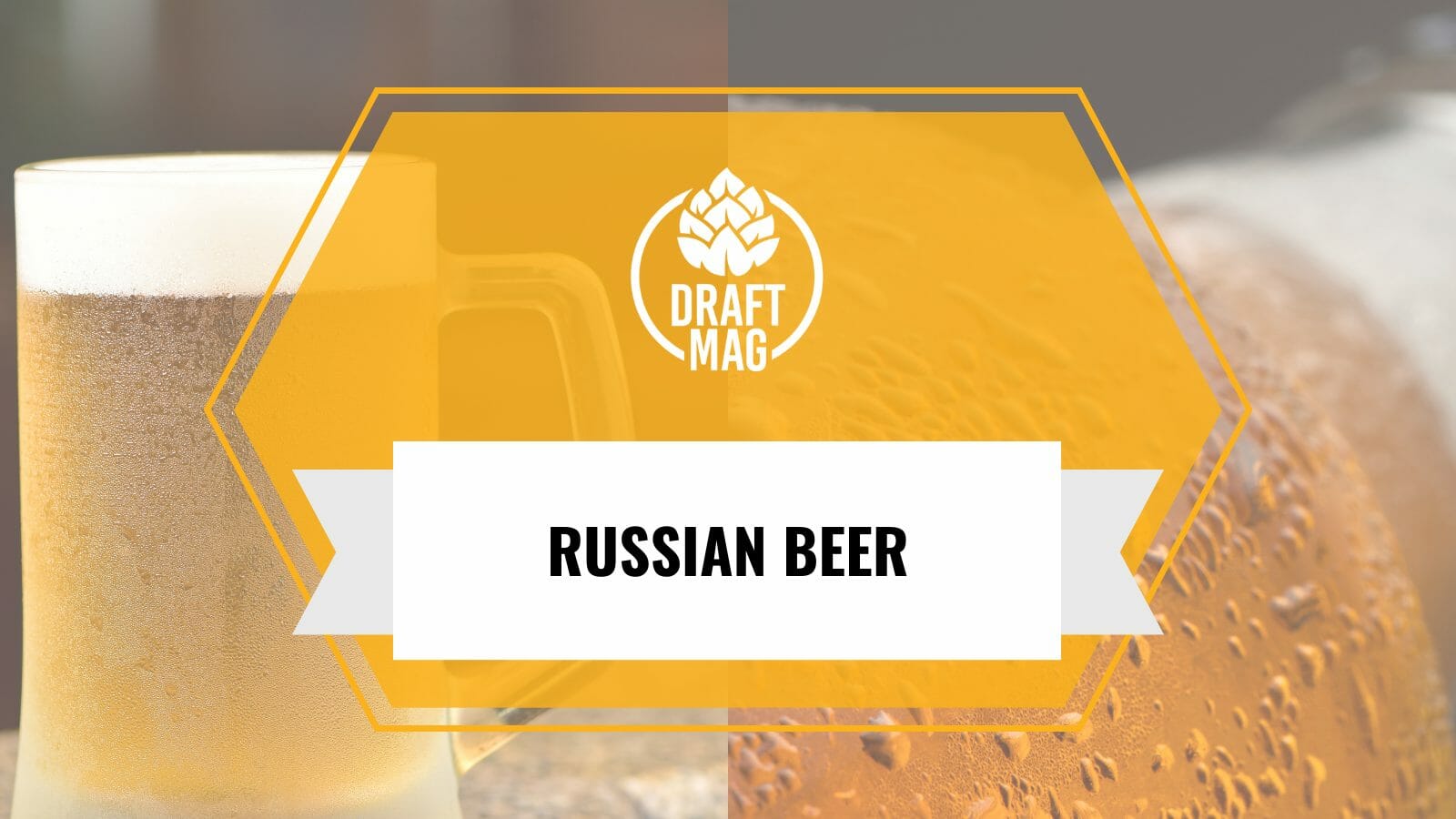 So join us as we delve into the best Russian beers that you can try!
The Best Russian Beers 
Though the beer brewing industry is pretty new in Russia, they have flourished in recent years. From regular commercialized beers to craft beer options, Russian beer is making its mark in the global market. If you are a beer lover, check out the list below to learn about the top Russian beer options. 
– Nevskoe Imperial
Type – Pale Lager 
ABV – 4.6 percent 
The Nevskoe Imperial is a classic European-style pale lager beer that is one of the best-found beers in Russia. This beer has been in the Russian market since the early 90s. Since then, its consistent quality and great taste have been loved across Europe. 
This Nevskoe Imperial has a very strong hop aroma and taste which is also very light at the same time. The Nevskoe Imperial, though named Imperial, can be a little deceptive for some beer lovers. The term Imperial suggests to many beer advocates that this is a strong beer. Unlike the obvious, this beer is actually very low in alcohol and is a very easy drink. Since the alcohol level is low, this beer does not have a powerful spirit smell.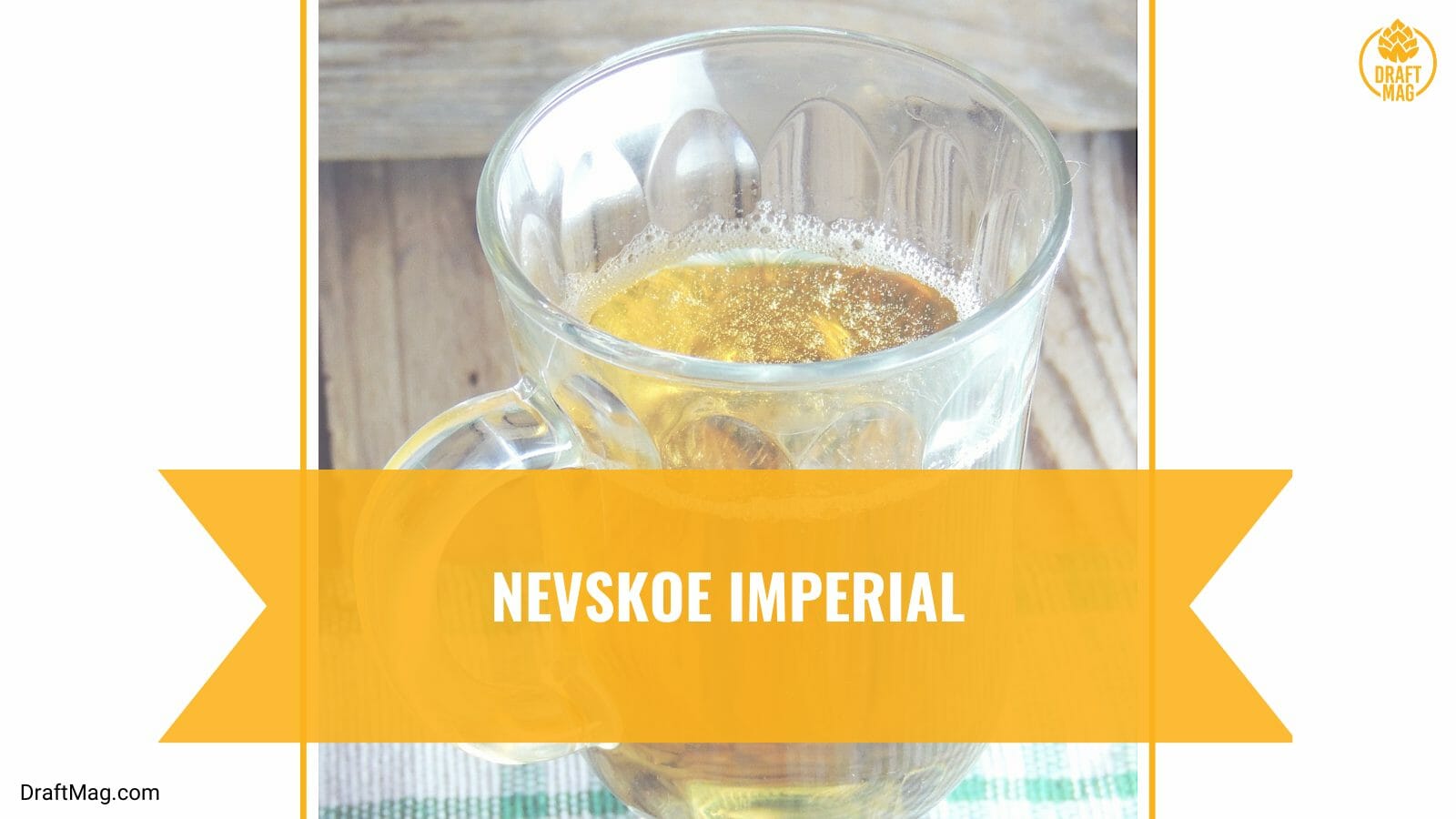 The beer is pale yellow in color and forms a very soft foamy head when poured into a glass. The golden color of this beer is known to have a lighter color than other regular lager beers. The overall taste of this beer is very clean and crisp; hence, this becomes a great party drink for many. 
Though the smell has hints of hops, the overall scent is very refreshing and light. It also has certain floral taste notes and an overall bitterness, but this light beer forms a great balance of tastes that do not overpower any flavors or aromas. The overall mouthfeel is very smooth and light. It does not finish very dry and has a carbonated fizzy effect on the tongue. But since this is a light beer, some beer lovers have insisted it might be a little watery. 
– Zhigulevskoye
Type – Pilsner
ABV – 4 percent
The Zhigulevskoye was first produced in 1881 by Alfred von Vacano. He moved from Hungary and took his beer brewing skills to Russia. This beer was first produced in Samara and is very popular in America and Mexico. It has again become popular in recent years.
This was once one of the most popular beers in Soviet Russia but lost its glory during the Communist era. This beer is one of the lightest beers in the Russian market. It only has 4 percent alcohol and is now one of the cheapest pilsner beers available in the country.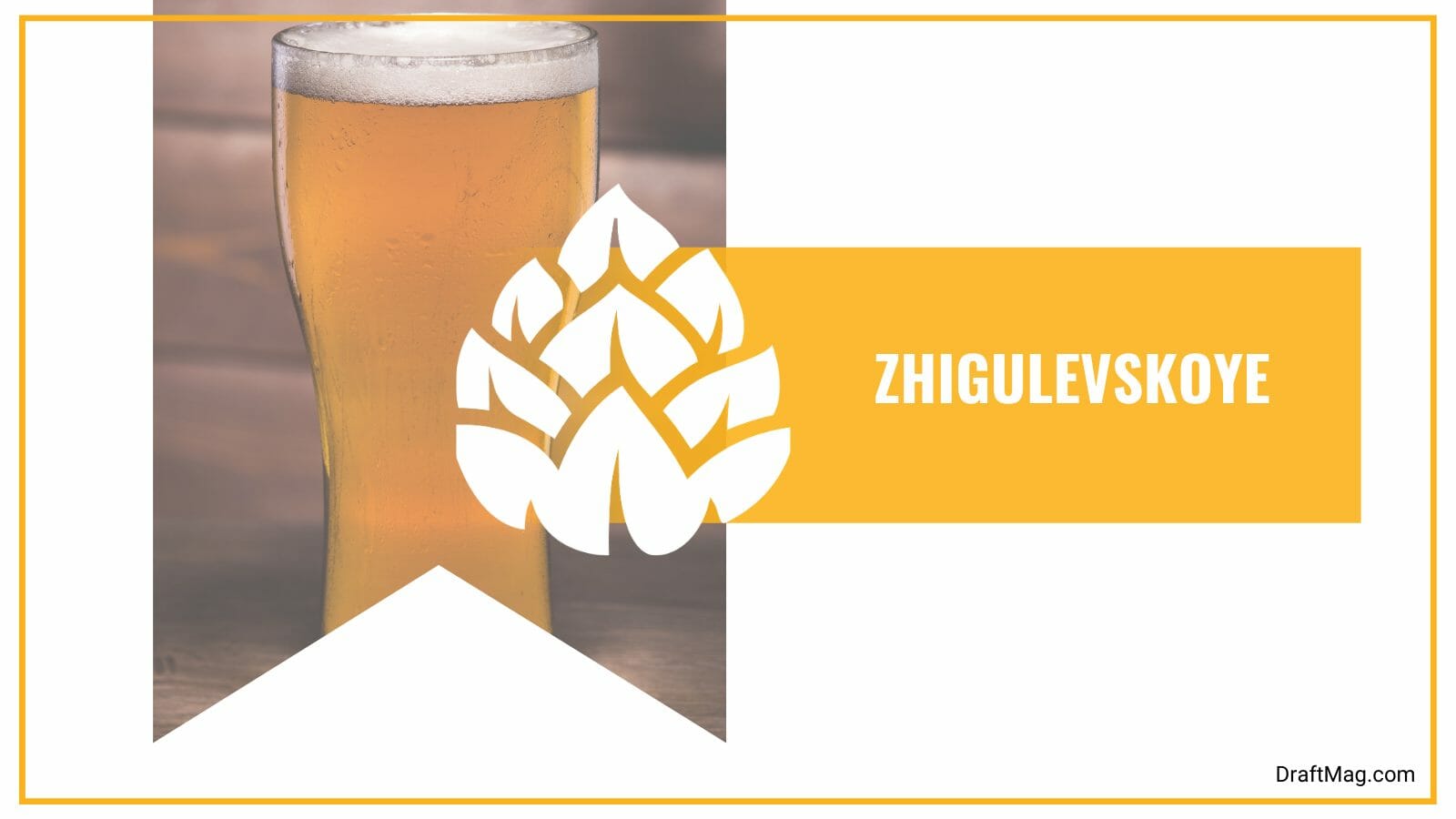 This beer is very light and smooth, has nearly no smell or taste of alcohol, and does not cause any burning sensation in the throat. This beer is made from fresh water from the Volga, and fresh ingredients from local areas make the taste and aroma unique. 
In the previous days, the Zhigulevskoye had a darker color shade, but in recent years it has become very light. This beer is also known to dominate more than 80 to 90 percent of the Russian beer market. The beer is medium crisp and has medium carbonation with a slightly hoppy aroma. The finish is short, and the head is foamy and has medium retention. The alcohol smell is hardly noticeable.
– Ochakovo
Type – Pale Lager
ABV – 4.5 percent
The Ochakobo beer is made by the Russian Federation and is recognized as one of the best and classic European pale lager beers. This beer was first produced in 1978 and served at the Summer Olympics of 1980. The beer used cold-filtering technology to get the best quality beer. 
It uses the best meshed polymeric membranes and filters to filter out all impurities and improve the beer's taste and essence. The beer forms a light foamy head but has good retention, better than other lager beers.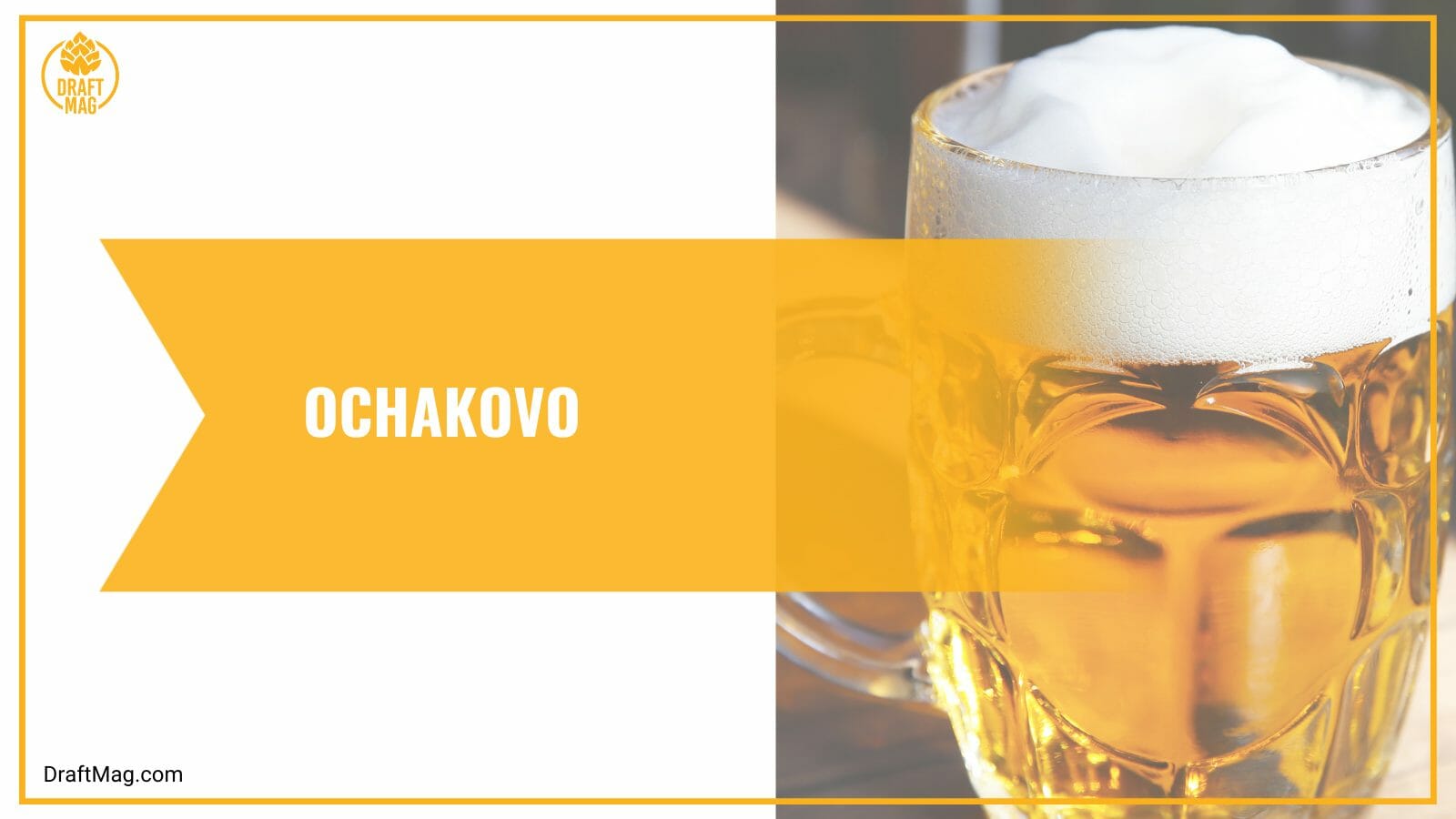 This beer is very refreshing and has a very mild taste and fragrance. The main smell is similar to fresh grass and has a medium hoppy aroma. The bitter taste of hops is also pronounced, which is very unique for a pale lager. There is also a clear taste of sweet burnt caramel, which enhances the beer-drinking experience for consumers. The carbonation is low to medium and has a mild fizzy effect. You can also see fast-rising bubbles in the beer. The overall finish is very clean and crisp and does not leave a lot of aftertaste. 
The beer also has taste notes of sweet malt and a medium-bodied finish. Since the taste of alcohol is not very pronounced and the sweet malt makes a balance, the overall beer-drinking experience is quite soothing. The hops are earthy, so it adds an extra layer of aroma and makes the beer taste much more holistic. 
– Sibirskaya Korona
Type – Witbier
ABV – 5 percent
Sibirskaya Korona is a beer brand produced by the Tomsk Oblast Brewery in Tomsk, Russia. It is a pale lager with an alcohol content of around 5 percent by volume. Sibirskaya Korona is a popular brand of beer in Russia, known for its refreshing taste and reasonable price.
Some people might describe it as having a crisp, clean flavor with hints of grain and hops. It has a light to medium body with moderate carbonation. Some describe it as a perfect balance of bitterness and sweetness.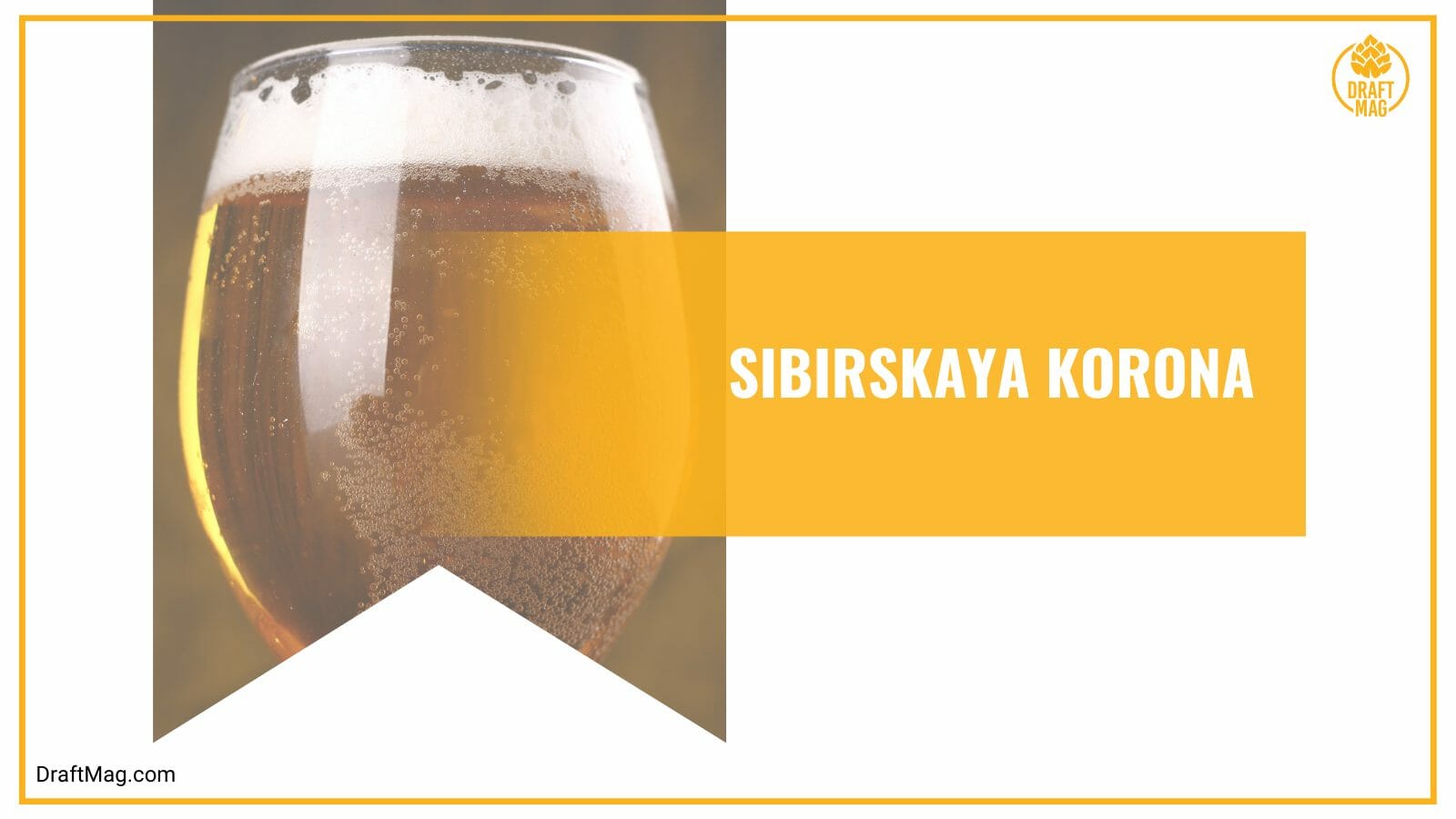 The brewery was founded in the late 19th century and had a long history of producing high-quality beers. In addition to Sibirskaya Korona, the brewery produces other popular beer brands including Tomskoye, Mashkina, and Gvardeyka.
– Baltika No. 3
Type – Pale Lager
ABV – 4.8 percent
Baltika Breweries are one of the best and most acclaimed breweries in Russia. They have come up with some of the most exciting tastes in beer and have revamped the beer market in the country. Like the other lagers we mentioned above, this beer is also very light and shiny. 
But the gold color of this beer is not very pale like other lagers. It has a more dark golden color that is very attractive. The color almost resembles champagne and is one of their biggest selling points.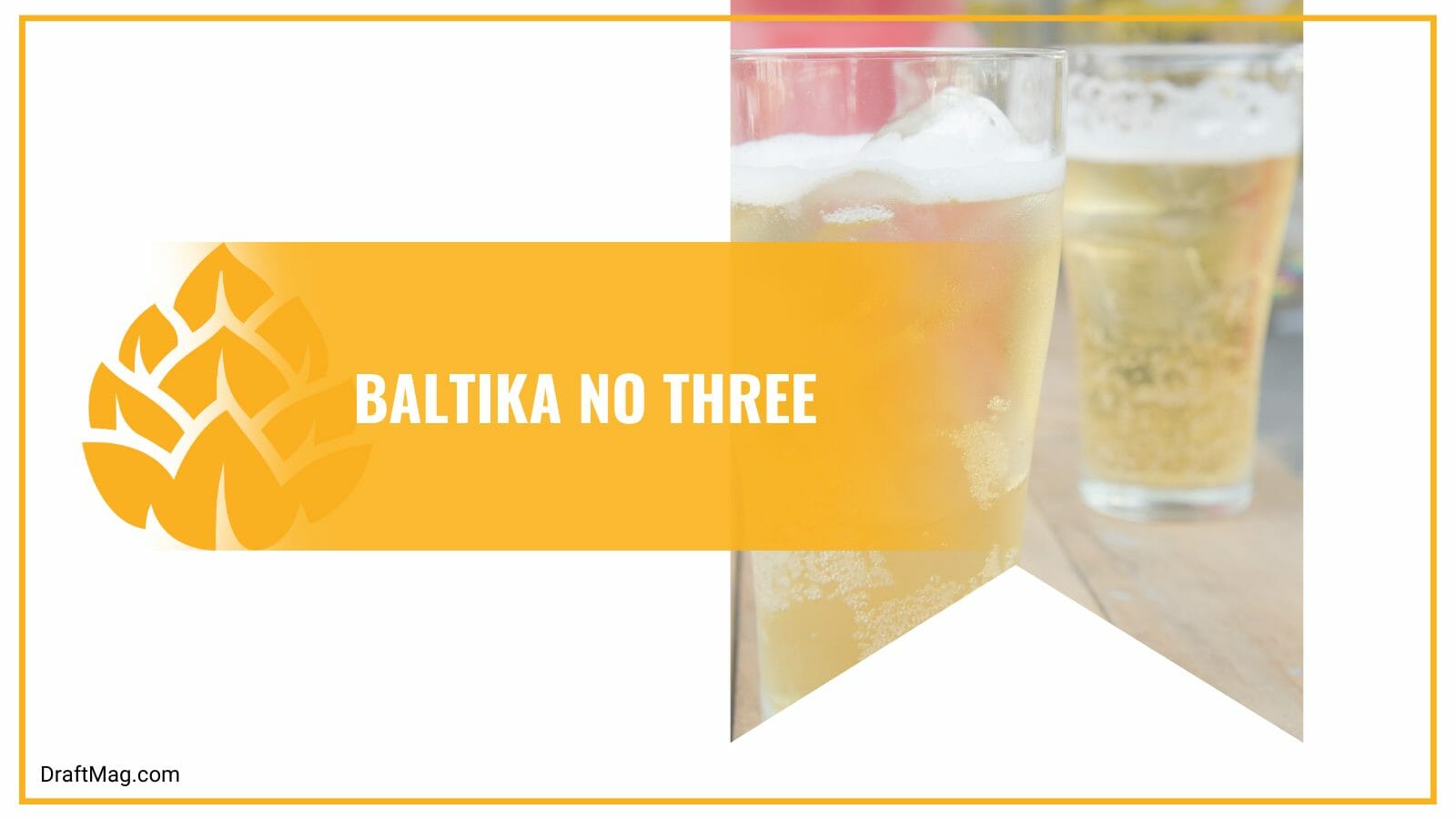 Modest scents of sweet pale malty grains, wheat malt, and a gritty, earthy yeast combine with the somewhat rough, pungent taste of this flavorful brew. This beer is medium-bodied and has an overall dry finish, which may be a downer for beer drinkers. This beer has very little carbonation, which causes very low and fast rising bubbles. The overall taste is filled with freshness, but the taste of hops is also pronounced. However, the overall balance is decent for a lager. 
The froth persists, throwing behind lace rings that have dissolved. Even when chilled and consumed, it has its distinct smell and taste. Some beer lovers have also pointed out that this beer tastes even better when aged. However, Russian producers insist that this beer tastes best when consumed fresh. 
– Permskoye Gubernskoye
Type – Pale Lager
ABV – 5.2 percent 
This is another beer from the Permskaya Pivovarinnaya Kompaniya of the Russian Federation. This beer has a very bitter-sweet flavor profile, which is very well acclaimed within the beer lovers community. The beer is a great recognition and celebration of Russia's high and cold mountains. 
Some people even believe this beer is almost as tough and strong as the Yeti (a Himalayan mythological creature of the mountains). This beer shows a good-quality, sparkling golden color when poured. It also forms a foamy head that immediately disappears, producing no lacing effect on the glass. There is plenty of grain aroma and taste, but it also has a faint aroma of some of the best and most distinctive hops. This further helps improve the overall taste of the beer.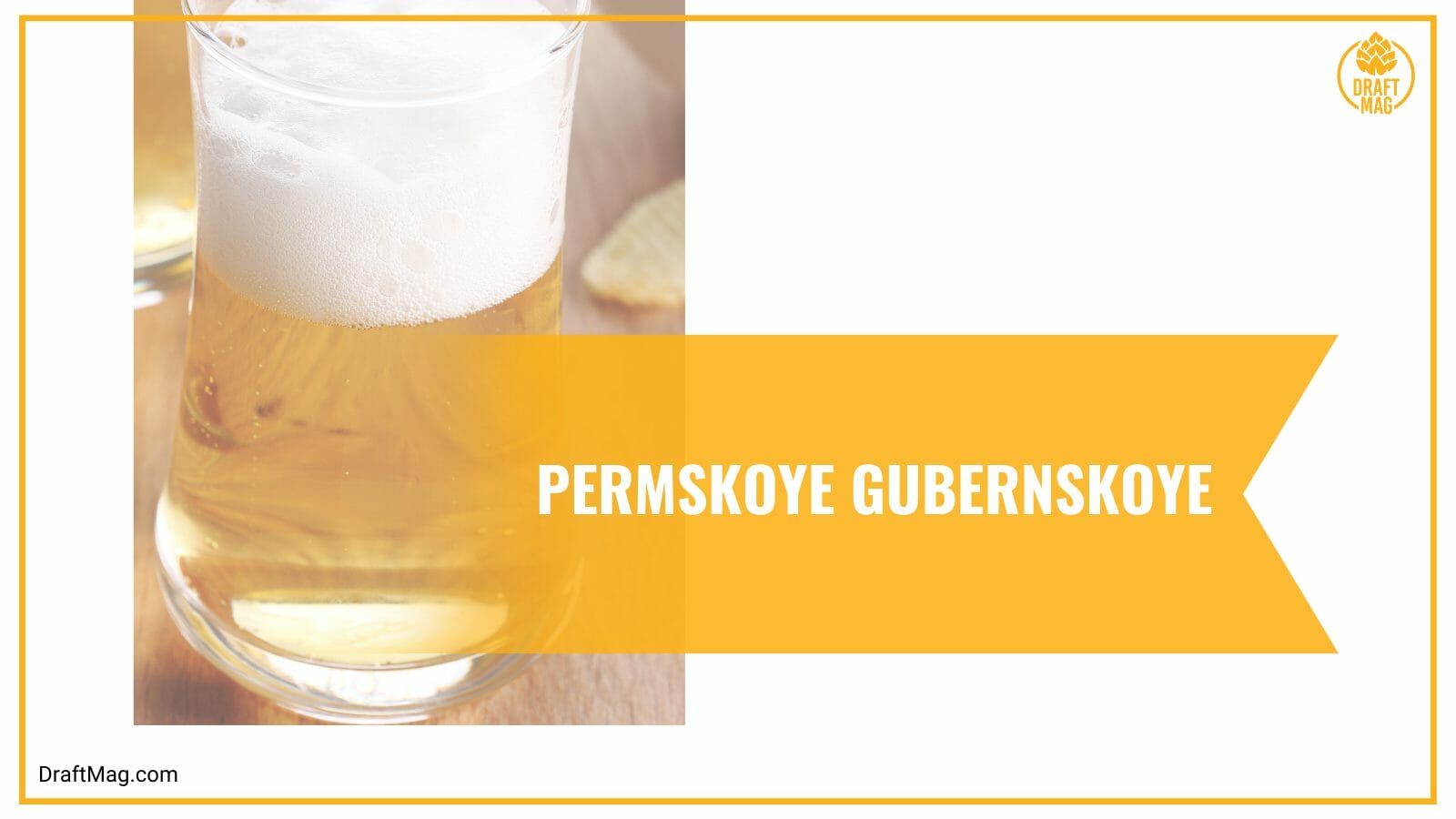 The mouthfeel and finish are medium-bodied, which is quite dramatic for some. The overall taste is very fresh with the right balance of hoppy essence. 
Though this beer is not very high in alcohol, its alcohol taste and smell are quite pronounced. This is a retired beer that is no longer available in the market, but some old-aged stocks of this beer may still be available with collectors. Finding those stocks, however, can be hard if you want to try a bottle or two to see what this classic is all about. 
– Rifey
Type – Pale Lager
ABV – 5.1 percent 
The Rifey is produced by the Permskaya Pivovarinnaya Kompaniya and is a celebration of the old Greek traditions. The beer has a distinct taste that is very pleasant and sweet, making it a great party beer. The main ingredients are unmalted barley and sweet grains.
This beer is available in a typical pint or full bottle with an attractive gold, white, and tangerine label. This beer pours a lovely, transparent golden, followed by a refreshing finish, but since this beer is light, it does not have any aftertaste. There is a pleasant floral hop aroma along with a malty finish. Moreover, this beer also has some spicy taste notes which are almost peppery.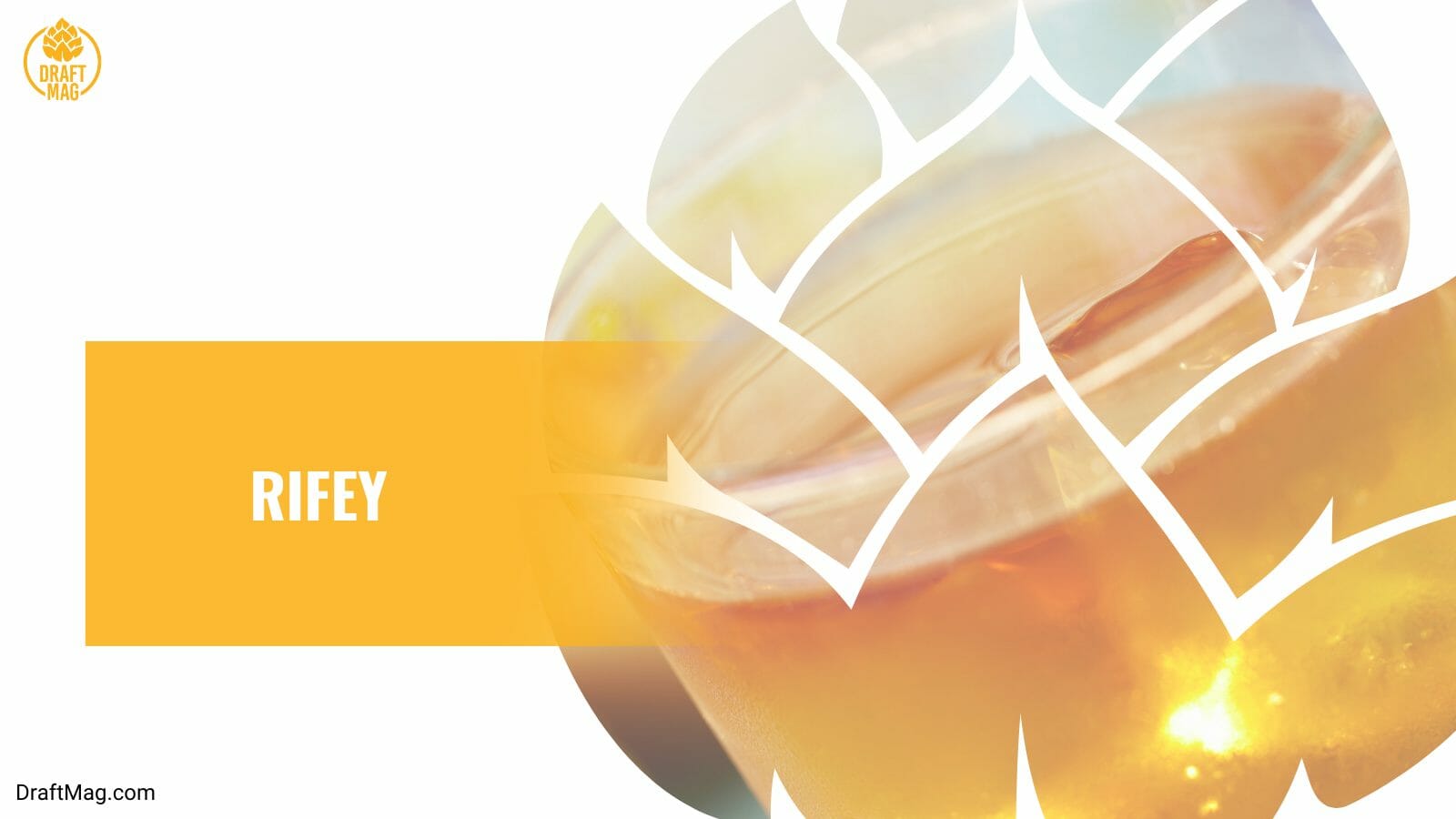 The beer can be described as lightweight and has gentle carbonation, leaving a very gentle fizzy effect. The taste and presence of the hops are not very aggressive. It is so mellow that some might even consider it to be non-existent. The froth in this beer is quite nice and has good retention, unlike other lagers we talked about. 
– Yarpivo
Type – Pilsner
ABV – 4.7 percent
Yarpivo is a beer with Russian roots owned by the Carlsberg group. Though the Baltika Breweries produce it, the real owners are the Carlsberg group. This beer has been active in the market for quite some time and has made its mark over the last two decades. 
It's a reasonably creamy beer with a faint aroma and the taste of a classic German pilsner beer. The beer has a classic foamy white colored head and a standard yellow or golden color body when poured. There are some earthy, grainy, and possibly faint hops scents. This beer does not have a very strong taste, and all the tastes are very mellowed down.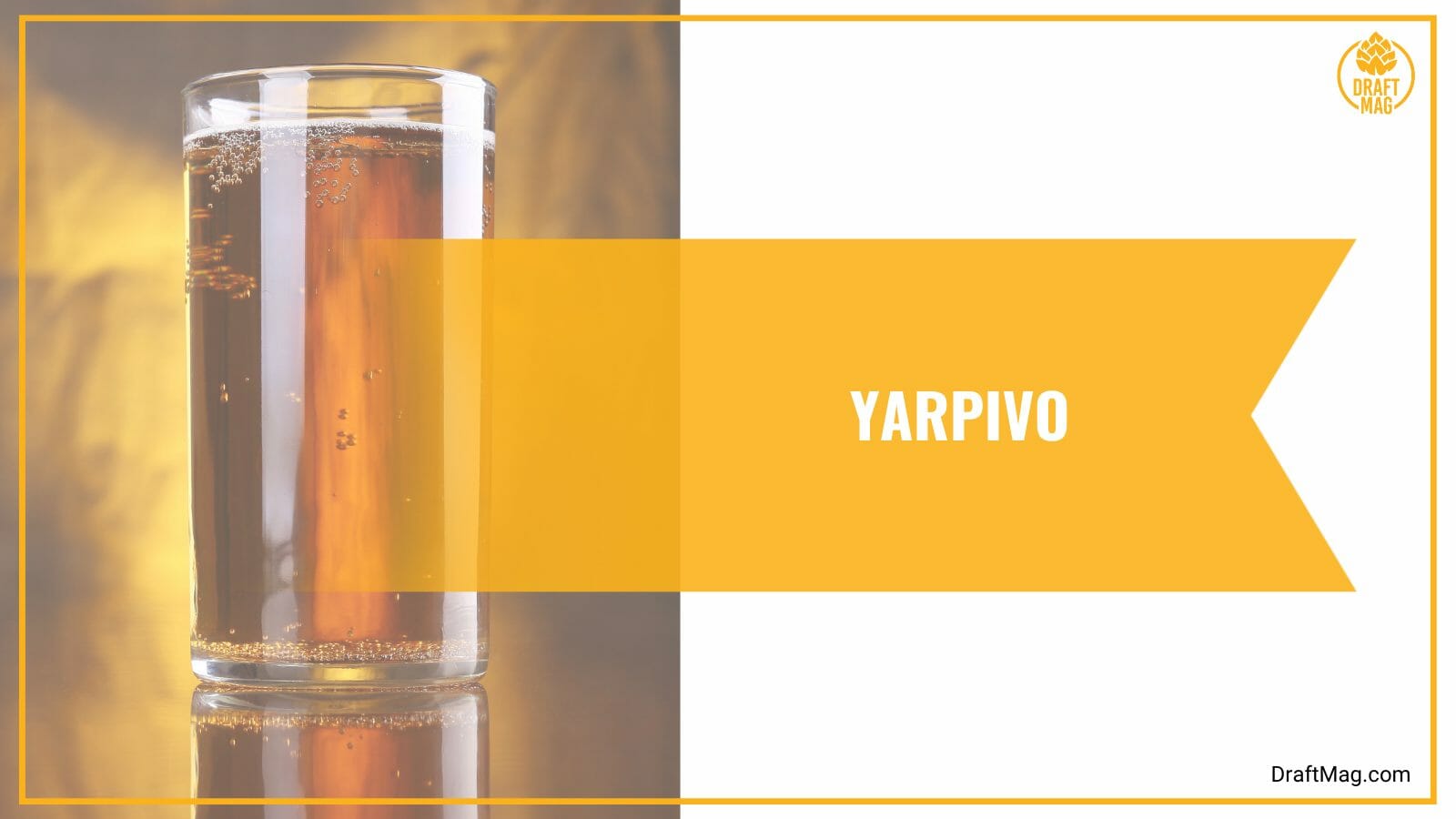 The overall taste of malts balances the hoppy effects and forms a decent flavor profile. The bitterness of the hops is very subtle and does not overpower the other tastes and aromas. Since the alcohol content is so low, it also makes a very easy drink for most people. This beer is sometimes recognized to be a little heavier than normal lager beers. 
You can also find stronger versions of this beer, but this light pilsner version is the most popular among Russians. This beer is mostly used as an everyday regular beer that helps people cleanse their palate during a meal. 
– Stary Melnik
Type – American Lager
ABV – 4.3 percent
This is one of the flagship beers produced by the Pivovariya Moskva-Efes ZAO. This beer is readily available in the market and is quite well recognized for its flavor profile. Though this is a typical American lager with a twist from the brewers, this beer has many takers. 
This beer has hints of honey and the sweetness of malts. The overall taste is very sweet and lacks a little dryness. The drink is exceptionally clean and clear in appearance, with a mild foamy head that vanishes rapidly. The color is yellow or almost golden; you can also see fast-rising bubbles. 
There is a medium level of carbonation which causes a refreshing effect on the tongue. Delightful, with a mild flavor and extremely sharp, it is a fairly light lager beer with Moscow origins. It generally smells like hops and grains.
The overall drinking experience is very smooth and well-carbonated. Due to its low alcohol content, the beer is very easy to consume and is regarded as one of the greatest summer beverages in the Russian market. However, some have also objected that this beer might be a little generic. Overall, it is an excellent beverage on a hot summer day in general.
Conclusion
Unlike the rest of Eastern Europe, Russians believed that anything below 10 percent of alcohol was food rather than alcohol, but over the last decade, a lot has changed. Here are the best Russian beers brands in the present context, so let us sum up.
Though popular belief says Vodka is the most liked alcohol in Russia, beer is also not far behind. Beers actually account for 39 percent of the alcohol market in Russia.
Another popular belief among people is that Russians always make strong alcohols like Imperial Stout and Double Ale, but there are a lot of light Russian beer options in the market.
Some of the most famous Russian beers are Zhigulevskoye, Nevskoe Imperial, Ochakovo, Permskoye Gubernskoye, and Baltika No. 3.
From Pale lagers to Witbiers, India Pale Ale, American lagers, Pilsners, etc., the Russian beer industry produces almost all varieties.
Places like Victory Art Brew, AF Brew, Vasileostrovskaya, etc., are said to be giving regular Russian beer brands a run for their money.
Some of the Russian beer options are also available in the American market, so we suggest you try a few options before deciding if they suit your taste palate.