Grolsch Beer Review: A Comprehensive Grolsch Review for Beer Lovers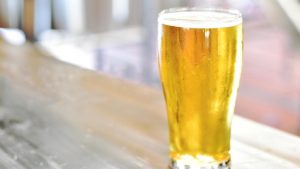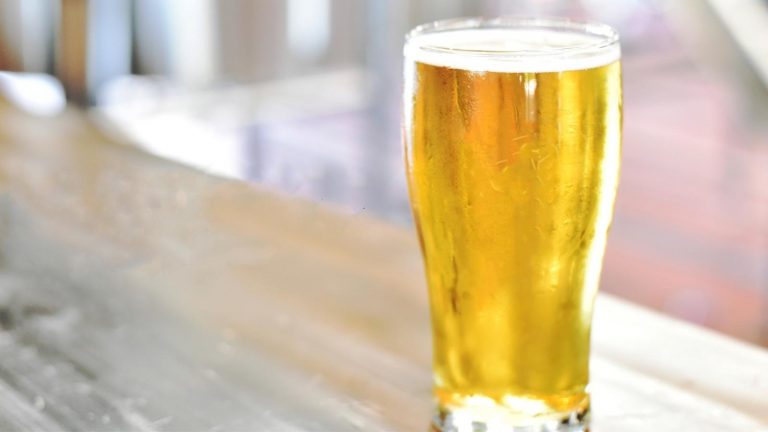 Grolsch beer is a beer that has attained a "cult" status over the years, reaching all corners of the globe. Moreover, the beer gives a crisp, bold, and intense flavor with bitter hints and a malty finish. It's also worth mentioning that, since the 1600s, the refreshing beer has been Grolsch Breweries' signature brew due to its beautiful medium-golden hue with vividly green hop aroma.
Read on to find out more about this full-bodied beer with bold, thirst-quenching flavors, and pairs well with any cuisine.
Grolsch Beer Review – Pros and Cons of Grolsch Beer
– Pros of Grolsch Pilsner
Grolsch Premium beer has an intense, bold, and rich taste and flavor with a smooth yet bitter aftertaste.
An innovative Swing-Top Cap and reusable bottles for home-brewing.
A large-scale global impression and easily accessible to all beer lovers.
– Cons of Grolsch Lager
The full-bodied, intense, and bold flavors can overwhelm beginner drinkers or those fond of drinking only lager beers or pale ales.
The bitter taste can become unbearable if you drink many bottles of Grolsch beer. However, this depends on an individual's personal preference because some people love beers with a bitter taste and flavor.
Grolsch Beer Review: Notable Details of This Beer
Grolsch Pilsner is a traditional-style beer with a big bite and a hoppy taste because dry-hopping occurs towards the end of the brewing process. The undertones include zesty, fragrant hops with a sweet-sharp aftertaste and a dry yet refreshing finish.
The Grolsch lager pairs well with rich, creamy dishes or foods, such as mustard mash, cheese (such as Edam, Old Amsterdam, or Brie), chips, and fish. The beer comes packed in a uniquely-shaped bottle referred to as "swing-top" or de beugel.
– Grolsch Beer Ingredients
Now, let's go ahead and delve into Grolsch beer's ingredients so you get an idea about it as a whole, beyond its brewery's history.
Grolsch Premium Pilsner is made using various resources for optimal brewing.
Some common examples include the following ingredients:
Water – A pristine natural spring in Enschede provides high-quality water for brewing the beer. The purest water source has been used for hundreds of years to brew beer.
Yeast – Two types of bottom-fermenting yeasts of the Saflager W-34/70 Lager Yeast type are used under low fermentation temperature to produce the Grolsch beer.
Hops – Two types of Hallertau Hops, Magnum and Emerald hops, are utilized in the brewing process. The hops give the beer a natural aroma with a bitter finish when you taste it.
Malt – Two types of Dutch malts are specially sourced to brew the beer. Dutch malt is pale in color and delivers exceptional Brew-House performance. Made from 2-row Dutch barleys grown in the Netherlands, the malt also has great enzymatic power.
– The Grolsch Brewing Process
The Double-Brewing Process is implemented to give Grolsch beer a distinct and rich flavor. Furthermore, the process has doubled up on almost everything.
A large double-decoction mash initiates the fermentation process, two types of hops are blended for increased flavor and aroma, and the concoction is then mixed with two kinds of Dutch Malt.
When combined with natural spring water, the purest source of water, the process produces premium-quality beer.
– The Grolsch Taste
Every sip of ice-cold Grolsch Premium Pilsner gives an experience of love, quality, and passion that goes into the brew, but also the beer is refreshing and has that satisfying thirst-quenching effect.
Moreover, the full-bodied brew is bold, crisply dry, and intense with hints of bitter Hallertau hops. It's medium-clear and pale orange with soft white hints. The Grolsch aroma comprises mild cereal grains and pale bready malts with an authentic grassy German hop flavor.
– The Grolsch Color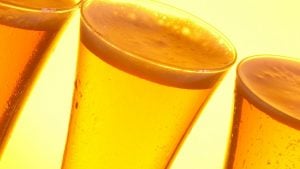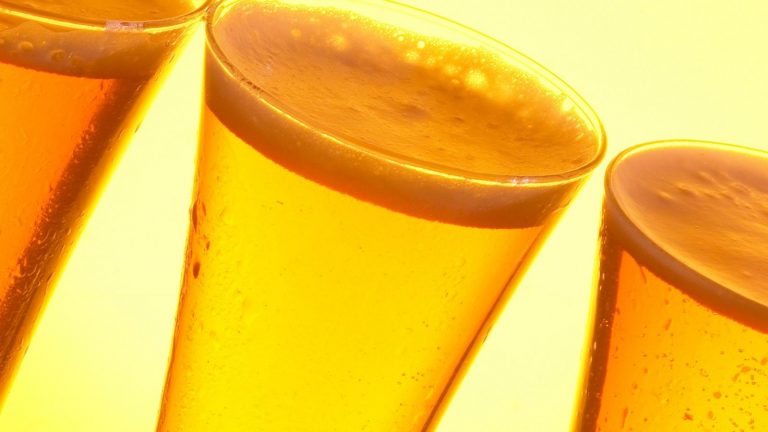 The malt used to brew this beer gives it a nice medium-golden color. Actually, the first chemical reaction during the brewing process adheres amino acids to the sugars, which break down during the second chemical reaction. Interestingly enough, the chemical reactions determine Grolsch's taste and color.
– Grolsch Beer's Swing-Top Cap
Grolsch is synonymous with great brand awareness, amazing beer, excellent packaging, and lots of passion, and so the Swing-Top Cap adds to the beer's great packaging.
The capping method is more costly than the regular crown cap bottle tops, increasing production costs. Despite high costs, the capping technique has made the Grolsch beer iconic and recognizable worldwide.
Just like a traditional wine cork, the Swing-Top Cap features a rubber stopper. The cap's rubber stopper attaches to the bottle using a complex wiring design, and the lid or cork easily comes off or sits in place due to the wiring design.
– Alcohol by Volume (ABV)
Grolsch produces multiple pale lagers with varied ABV. The Grolsch beer alcohol percentage ranges from 0.0 percent (alcohol-free) to 11.6 percent ABV. What's more, Grolsch Premium Pilsner contains moderate alcohol content at five percent ABV.
Reasons Why Grolsch Beer is Unique
Grolsch lager is brewed using premium ingredients, coupled with a brewing tradition spanning many centuries. The Double-Brew process employed imparts on the taste and flavor of the brew.
What's more, the pilsner cleverly uses two hops from the Hallertau family grown in Bavaria, Germany. Actually, most hops used in the brewery industry worldwide come from this area in Germany.
Magnum, the first type of hop, improves the beer's aroma while Emerald, the second hop, adds to its bitter taste. Specific malts and the legendary pale ale malt contribute to the malty taste, flavor, and aroma of Grolsch beer.
Due to all of these reasons, Grolsch beer not only is unique, but it's also of great quality due to the premium nature of its ingredients.
– Other Grolsch Beers in the Market
Extra Grolsch beers worth noting include:
Grolsch Weizen
Grolsch Radler
Grolsch 0.0 Percent
Grolsch Blond Lager
Where To Buy Grolsch Pilsner
You can buy your favorite beer from online stores, supermarkets and convenience stores, and licensed alcohol distributors near you. The most popular distributors in the United States include MHW Ltd, Eastern Liquors, and Southern Glazers.
The Grolsch Brewery, Brand and History
Founded in 1615 by Willem Neerfeldt, Grolsch is a Dutch brewery based in the Netherlands. Moreover, the Grolsch Premium Pilsner wasn't discovered until the 1650s.
Peter Kuijper, an apprentice who was eager to impress, invented a new technique for brewing beer. With his invention, Kuijper added aroma, depth, and flavor to the beer, in addition to impressing his boss.
The brewing technique is still in use today and has played a role in the transformation of Grolsch into a leading brew on the market. Moreover, the de Groen family in Groenlo, where the brewery was located, bought the brewery in 1895.
At the onset of the 19th century, the family had established its own brewery in Enschede, Netherlands. Then, they held a large stake in the brewery until November of 2007. Today, their main brewery is still in Enschede.
In 1995, the brewery won a royal (Koninklijk) award and the brand was acquired in March of 2008 by the SABMiller group. After that, Anheuser-Busch InBev acquired SABMiller and later sold it as Grolsch in 2016 to Asahi Breweries.
Grolsch became the Netherlands ' second largest brewery (after Heineken) in February 2006, producing 320 million liters of beer every year.
Beers Similar to Grolsch Premium Lager
Some beer lovers find the intense and bold flavors of Grolsch beer overwhelming. Moreover, most Pilsner beer styles or types have similar bitterness and flavors, but no two beers are exactly the same.
In any case, these are some great Grolsch Pilsner alternatives that we think you would enjoy:
Pilsner Urquell: It has a refreshing and crisp taste with earthy undertones. With origins in Bohemia, the beer is produced in the Czech Republic and was established in the 1800s.
Carlsberg: Milder than most Pilsners, this beer is produced in Denmark using malted barley. The hops bitterness is mild but leaves an aftertaste.
Rothaus Pils Tannen Zapfle: This excellent beer has a refreshing, crisp taste. It oozes subtle fruity undertones and some carbonation with a hint of sweet honey. The German Pilsner has a natural taste with a bitter finish.
Tuborg: This beer from Denmark has a rich and medium aftertaste with bitter hops. It uses slightly-roasted malt and a bottom-fermenting process, giving it a full-bodied, rich grainy, and flowery flavor with aromatic undertones.
Becks: The taste of this German beer is full-bodied, fresh, and fruity with a clean and crisp finish. The refreshingly-delicious drink has a rich golden color and will leave you craving for more.
Conclusion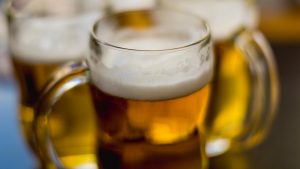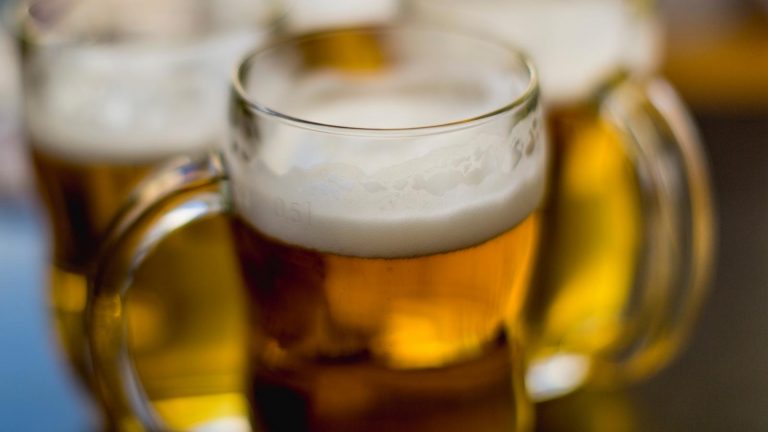 Grolsch Premium Pilsner uses high-quality ingredients and multiple years of consistent brewing to produce quality beer. With a full, rich, and intense taste, the beer is a favorite of many beer lovers. Its flavor is refreshing and crisp with a bitter aftertaste.
Moreover, Grolsch beer is ideal for drinkers with under-developed taste buds because they present less bitterness in their crisp and fresh flavors, though it's not one for people who are not fond of the intense bitter flavor in their beer. Of course, trying this beer depends on your own preference and taste buds, so we will let you decide depending on our recommendation above.