Lone Star Cap: Revealing the Mysteries Behind the Cap
The Lone Star cap puzzles are some of the most iconic inventions in the work of brew packaging. If you've ever enjoyed the Lone Star beer with friends, you can testify to the fun that comes with trying to solve the puzzles on the caps.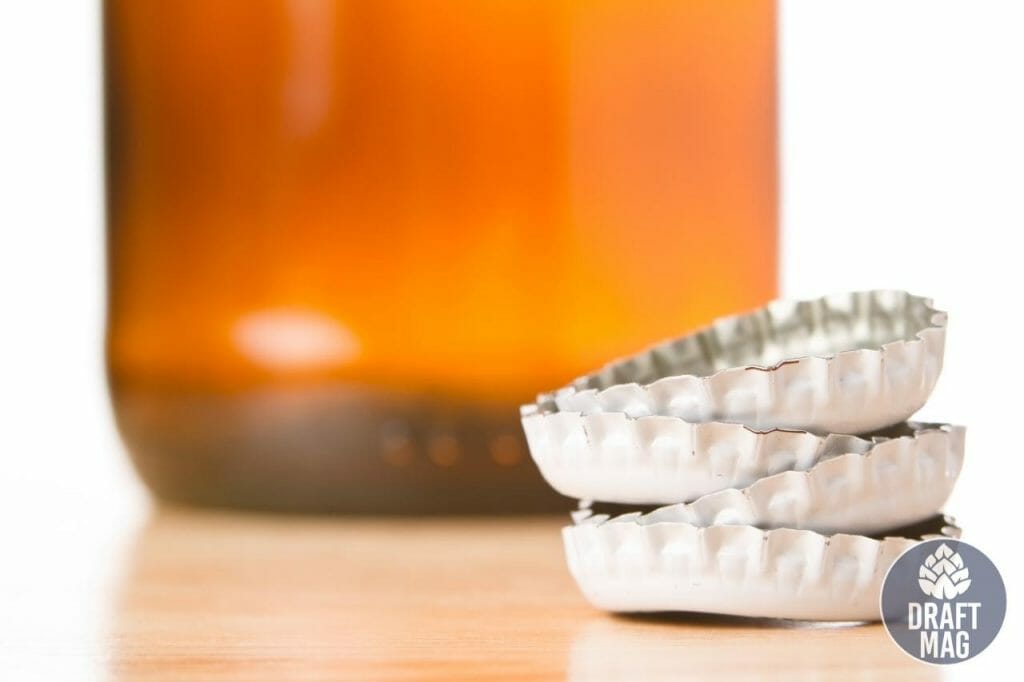 But what happened to the caps, and where did the puzzles go? Read this guide as we reveal important details about the iconic beer bottle cap.
What Happened to Lone Star Bottle Caps?
The caps of Lone Star beer bottles stopped coming with riddles or puzzles because they wanted to refresh the look of the brand and make sure that no outdated content would be present in their packaging.
The disappearance of the riddles has caused several controversies among Lone Star lovers, but nobody really knew why the company stopped attaching riddles to its caps. Some people thought the puzzles were military psyops, while others felt the company ran into a loss.
– What Is a Lone Star Cap?
The caps of Lone Star beer bottles were special because they included small puzzles or riddles on the underside of the cap. The beer bottle cap gained its popularity from the puzzles that come with it, allowing beer lovers to have some fun while trying to find Lone Star bottle cap answers. The first Lone Star beer to come with a special bottle cap was produced in 2001.
When Pabst brewery bought the Lone Star brewery, they inherited the riddles. Over the years, they've seemed to gain a sort of cult, and it could be their analog charm or the unending number of puzzles (they have about 413 bottled caps). The bottle cap has become part of the image of the Lone Star Beer, aiming to build a loving community of beer.
The caps are generally fun, and the little riddles are typically amusing, creating a source of conversation among buddies. At the same time, it challenges the solo drinker. However, things didn't really go as planned for the San Antonio-based brewing giant.
– Beginning of the End
It all started after an event on January 22, 2021, involving Felicia Bolton. Felicia, a journalist for a Chicago-based national television, posted a picture of the bottle of Lone Star cap 71 on her Instagram and Twitter page. The cap contained a riddle that featured a drawing of a lion, a head and a noose. It was a disturbing image representing racial violence against black people in the United States.
The answer to the riddle is meant to be "headline news" – a phonetic stretch. Felicia said that only a multi-million company could put a noose on their bottle cap and come from South Texas. She claimed that they knew about how people used a noose to kill black people in the past. Felicia gained public support, most especially beer lovers who were against the company using the image.
A lot of negative comments reduced the image's gravity. As a result, that particular bottle cap has been under the radar of public debate for about 70 years. However, there's still an issue in the beer industry regarding the story and the brand's identity.
– Lone Star's Response
Lone Star responded to Bolton with a private email, stating that the image was unacceptable and against the company's core values of integrity, inclusivity, freedom and passion. They also mentioned that the now infamous cap No. 71 will be taken out. Aside from taking out that cap, the company also promised to start conducting a thorough examination of the other caps.
It is important to state that Lone Star Brewery was working with a third party for the riddles, and they most likely didn't review that particular one. After the incident with Felicia Bolton revealed how offensive that particular beer cap riddle was, they were compelled to stop the puzzles. Because of this, your next Lone Star beer will probably come with the standard grey topper.
Are the Lone Star Bottle Cap Puzzles Coming Back?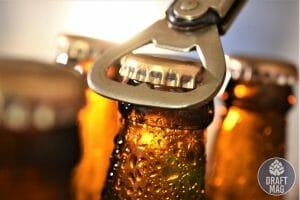 Yes, we should expect a consistent return of the puzzles in a few months' time. Cap 71 served as the trigger for halting the production of puzzled caps. Lone Star is looking towards a total brand refresh. Therefore, work is going around the clock to ensure that no insensitive or outdated content is included in new batches.
If you love riddles and dreaded the missing cap puzzles, you have good news. The good news is that Lone Star plans to start rolling out new puzzles to keep Lone Star beer as the number one beer for Texas.
The tradition of the riddles is coming back sooner than you expect. Brace yourself for the next batches of fresh, challenging puzzles. We're sure you can't wait, and neither can we!
About Lone Star Beer
It's dubbed as "The National Beer of Texas" and has been regarded as way more than a delicious brew with a snappy slogan by drink and culture blogs. Lone Star beer has served beer lovers since 1883 and has witnessed many significant and tragic events throughout history. However, these events helped shape and establish the beer brand loved today.
Lone Star beer is among the oldest original American beers, brewed and made in the heart of San Antonio, Texas. It was all greatly aided by Adolphus Busch, a well-known beer baron, and a group of entrepreneurs who formulated the concept of "Lone Star" and brewed their first beer in 1884.
Peter Kreil, a master brewer, created the brew that we all truly enjoy today. Whether you serve it chilled or ice-cold, this beer will ignite your evening. If you visit Texas, you must visit the San Antonio Museum, which was once the Lone Star brewery and was reopened as the Art Museum in 1981.
– The Origin
The beer has been in production for about 125 years, starting in 1883 when Adolphus Busch and his partners constructed the brewery in San Antonio. This brewing company was the first brewery in Texas. A year after settling, they produced their first beer, which became more popular than other beers sold at the time.
They changed their original wood buildings into real ones that functioned until the Prohibition in the 1930s. About three years later, after the Americans strived to fund beer without getting caught, they reopened in 1933 until about 1940.
They operated under the company name Champion Brewing Company and then Muchlebach Brewing Company in Kansas City, Missouri. The company rebranded as the Lone Star Brewing Company, and they began the official production of the lone star beer.
– Lone Star Brewing Science
It is important to remember the massive technological advancements that have had a significant impact on how we transport and create beer today. Inventions such as beer wort measurements and the levels at which the beer is held throughout fermentation have affected what type of beer it would be.
As demand for beer increased, mass manufacturing began. More barley and wheat were farmed specifically for beer, new beer bottles were developed, and Pabst's produced almost 800,000 barrels per year. The brewing process became modernized by introducing non-refrigerated trains that could deliver beer to new locations while keeping it fresher for longer.
– Beer Style
Lone Star Beer has a light, refreshingly crisp taste, but the company is popular for its three top-selling beers. They are Lone Star Light, Lone Star 24/7, and their original and traditional beer, Lone Star. Lone Star Beer is a lager with a light golden color and a fresh, crisp flavor.
Fermenting the beer-style lager and beer, in general, happened by accident after leaving the pot of yeast out when it rained, causing the temperature to change. The yeast fermented into a drinkable extract that was highly enjoyed by workers and those in the upper class.
Lone Star beer is brewed with malted barley, Pacific Northwest hops and corn extract. A perfect combination of these nature's finest ingredients gives this beer a complete natural flavor. Gentle sweet corn and malt taste with a light, crisp finish will hit your palates. The hops provide enough complexity to the 4.65 percent ABV beer with great body and character.
FAQ
Why did lone star stop putting riddles on their caps?
Lone Star stopped putting riddles on their caps due to a decline in popularity and the cost of printing them.
Does Lone Star have rock, paper, scissors on their cap?
No, Lone Star caps do not have rock, paper, scissors on them.
Does Lone Star caps require corkscrews?
Lone Star caps do not require corkscrews as they use twist-off caps.
Conclusion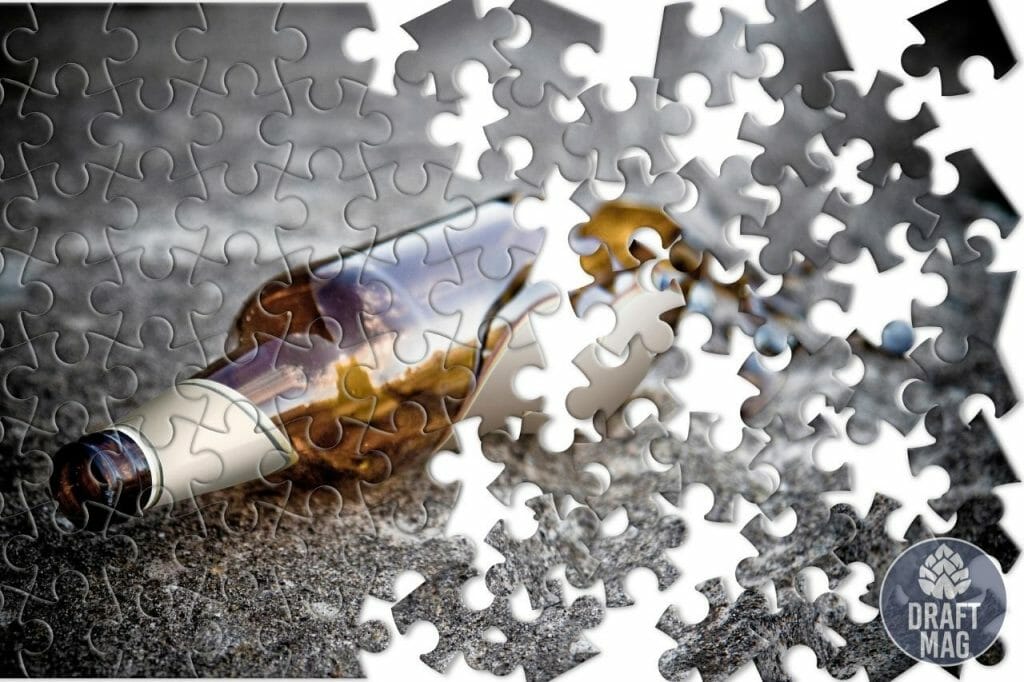 The Lone Star cap puzzles provided drinkers with an opportunity to juggle their brains while having a sip of a refreshing, well-balanced brew. Here's a quick look at what we covered in this article:
The puzzles on Lone Star bottle caps are among the most iconic inventions in brew packaging. If you've ever had the Lone Star beer, the fun that comes with solving the lone star cap riddles is one of a kind.
The first lone star beer with a special cover was produced in 2001. The bottle cap has become part of the image of the Lone Star beer, aiming to build a loving community of beer.
Felicia Bolton, a journalist for a Chicago-based national television, posted a picture of the bottle cap 71 on her Instagram and Twitter pages. It includes a drawing of a lion, a head and a noose, a disturbing image representing racism against black people in the U.S.
The controversy with Felicia Bolten led to a halt in producing these caps. The company aimed to be more careful and promised to start conducting thorough examinations of the other caps.
Lone Star Brewery plans to start rolling out new puzzles to continue its tradition as "Texas' Number One Beer."
So get yourself ready for the upcoming challenging riddles as you plan to enjoy the Lone Star beer.