Moretti Beer Review: Give This Popular Italian Brew a Try
Moretti beer is a drink you can't go wrong with if you crave something refreshing. It's an Italian beer of ancient origin, and since its introduction has been a drink of choice for people who want to cool off on a sunny day.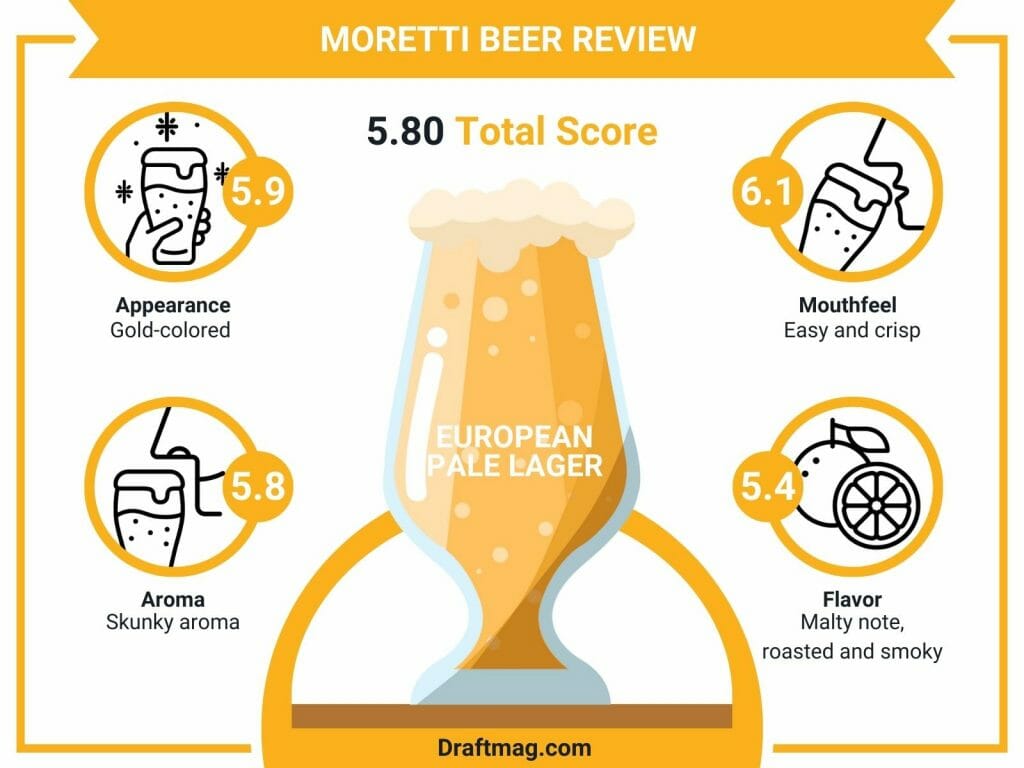 Are you a lager beer fan looking for a refreshing drink, or do you want something light to drink while chilling with friends? Then read this complete review until the end as we explore the special brew's characteristics and food pairings.
Moretti Beer Stats
| | |
| --- | --- |
| Country | Italy |
| Brand | Heineken |
| Style | European Pale Lager |
| Taste | Malt, grainy |
| Body | Light |
| ABV | 4.6 percent |
| Flavors & Aromas | Malt, biscuit, grainy |
| Serving Temperature | 40-45 degrees Fahrenheit |
Tasting Notes
Moretti Beer Tasting Profile
Moretti Beer Review
The Moretti beer is a European pale lager. Generally, beers brewed in this style are easy on the palate, appear pale to golden, and have a mild hop character. With this in mind, let's see what to expect from this Italian brew and the kind of food that travels well with it.
– Appearance
First, you notice an image of a man with a mustache, wearing a hat and a suit, holding a glass of beer in a transparent bottle. Then pouring into a pint glass, you get a clear gold-colored beer with mild carbonation.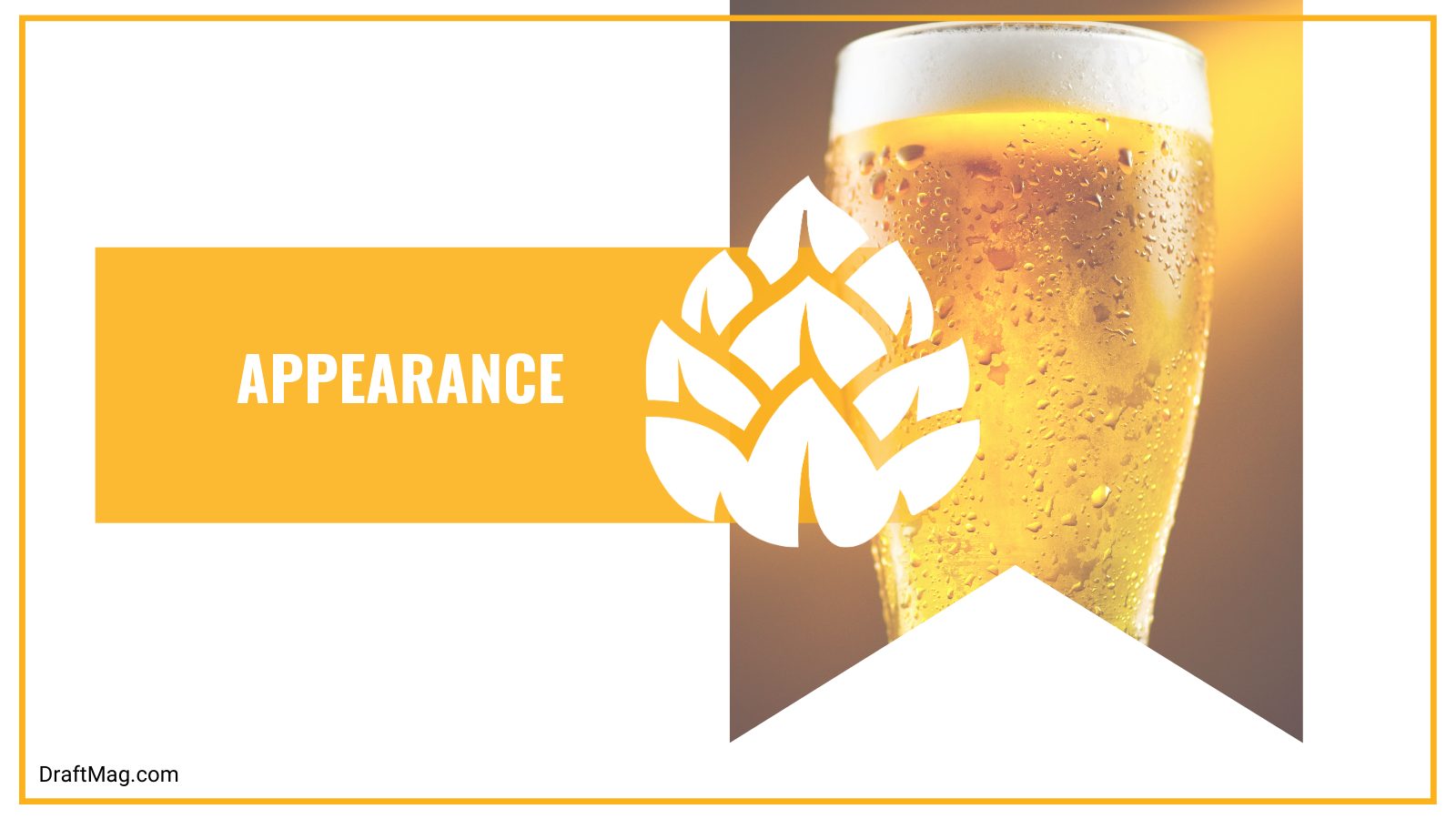 The fast-rising bubbles approach the one-finger thick head that doesn't hang around for long, lacing the glass.
– Aroma
Generally, lagers have little to no aroma, but upon opening the Birra Moretti bottle, you get an initial skunky aroma. After that follows a decent grainy, malty note with a mild hop character. Also, there is soft fruitiness that disappears rapidly with no yeast or diacetyl presence.
Other notes that fall on your nose are biscuits, more like crackers and fresh grass. In addition, alcohol is not evident in the aroma.
– Mouthfeel
Moretti beer is light-bodied with mild carbonation bubbles stinging the tongue. It's easy and crisp on the palate, typical of a lager, but there is more to this beer than traditional mass-produced beers. Also, there is no alcohol warmth because the beer has a mid to low alcohol content. The finish is clean, and you'll ask for more of this rather refreshing beer on a sunny afternoon.
– Flavor
The beer's flavor is simple. Like the aroma, you get a malty note, but it's roasted and smoky this time. Following this is grainy notes.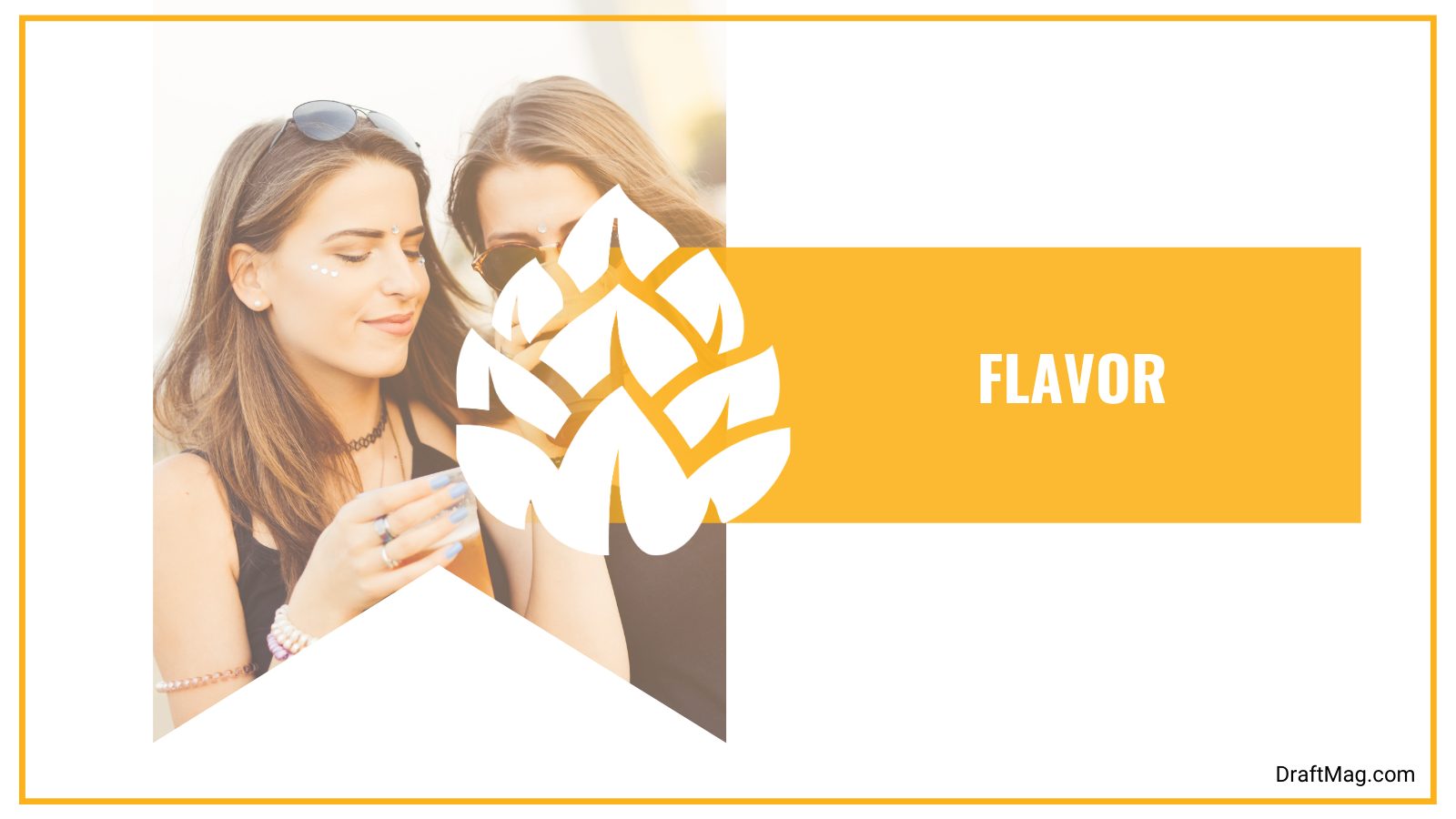 A key player in the special tasting notes of Birra Moretti is the creative hop blend. These hops give this lager a pleasant fruity note that balances the malty and grainy character. Also, the hops give the beer a mild bitterness, leaving no awful aftertaste.
– Food Pairings
Now that you have details about Birra Moretti's tasting notes, let's find out what kind of foods pair well with it. This is a light beer; thus, it's best paired with delicate dishes. Therefore, consider the likes of noodles, vegetarian salads, pasta, and rice. Also, this beer is perfect with lightly grilled turkey, rabbit, chicken, and pork.
In addition, Moretti beer is ideal with soft cheeses like Boursin, cottage, camembert, feta, mozzarella, Brie, Roquefort, and goat cheese. Also, you can introduce to the dining seafood like rainbow trout, albacore tuna, salmon, sardines, oysters, halibut, shrimps, and scallops.
As mentioned earlier, this beer has a simple flavor, making it an ideal match with spicy foods as the carbonation bubbles help wash off the heat, so consider pepperoni pizza, tuna rolls, grilled chorizo, meatballs, firecracker chicken, crispy chili beef, and some Thai and Mexican dishes.
Also, the grainy notes in Moretti lager make it pair well with chickpeas, corn fritters, corn chips, risotto, orange muffins, and freekeh salad. Other valid considerations are french fries, burgers, buffalo wings, sausage, cheesecake, cookies, tapas, pastries, and crackers. Remember to serve this beer between 40-45 degrees Fahrenheit to get the best out of it.
Ingredients
Birra Moretti is brewed with the following ingredients to give a refreshing character:
Fresh water
Hops
Malted barley
Maize
Yeast
This beer has been in existence since the 19th century and has maintained the above ingredients to date.
Nutrition Facts
Birra Moretti 330ml bottle contains about 134 calories, 9.9g of carbohydrates, and 1g of proteins. The carb content is not low, so you may need to keep a distance from this beer if you're on a keto diet.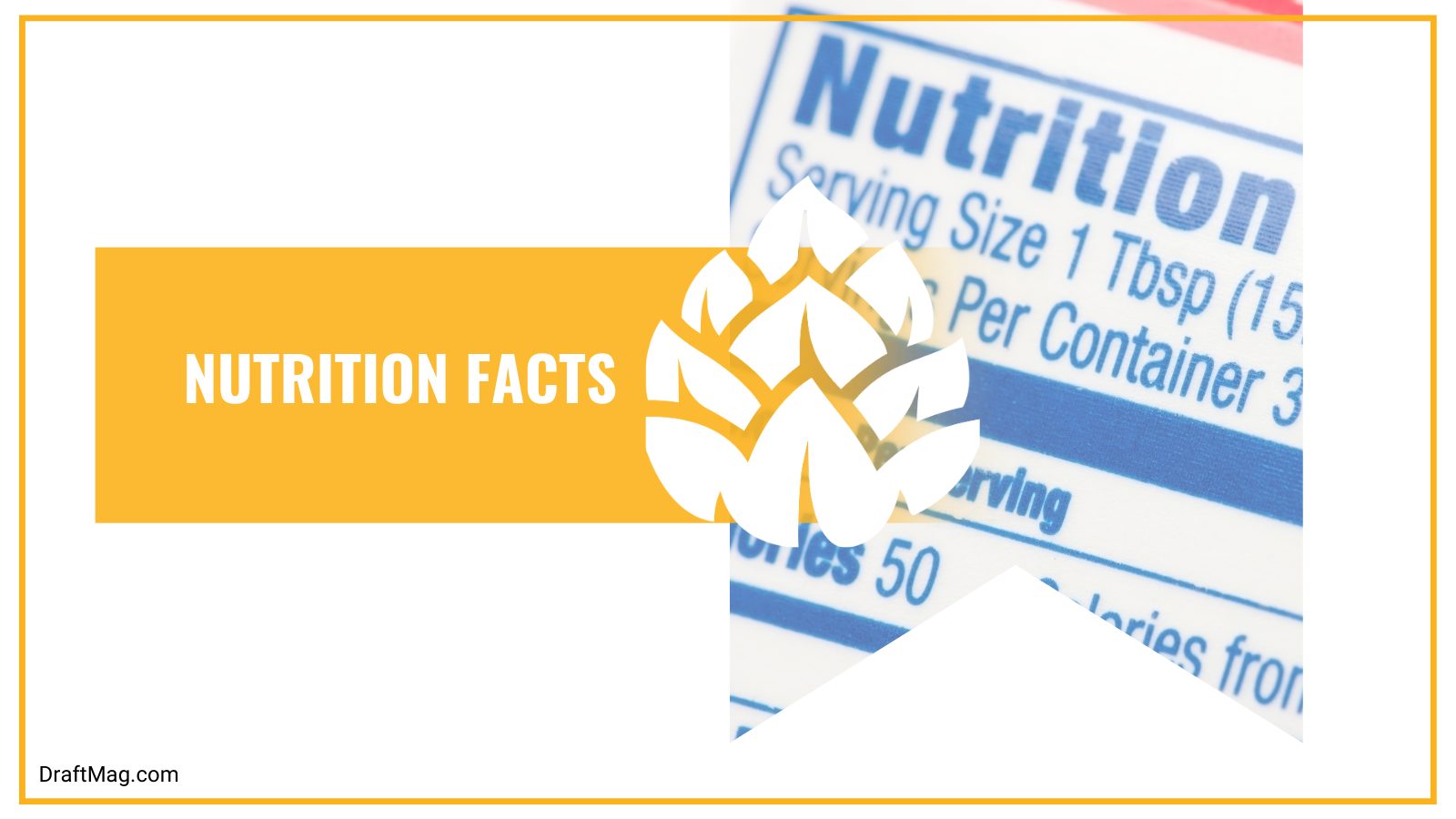 Also, lagers have an alcohol content between 4-6 percent, and the Moretti beer percentage is 4.6. Therefore, a bottle or two shouldn't keep you off guard. But do well not to exceed your drinking limit, as excess alcohol isn't a good friend to your body.
History
Birra Moretti was brewed in 1859 by Luigi Moretti, and his "Beer and Ice Factory" in Udine, Italy, released the first bottle in 1860. The factory was later renamed "Birra Moretti Brewery," a family-owned business. This beer was produced only for the local Friuli market for over a century. Later in 1990, the beer transitioned into a national brand distributed across all states and cities in Italy.
Then in 1996, Heineken acquired the brewery with a focus on giving the brand international recognition. Today, Birra Moretti's brands have reached more than 40 countries across continents. Examples include Birra Moretti La Rossa, Red Ale, Grand Cru, Alla Friulana, Doppio Malto, and more. 
Also, in 2006, Moretti beer won silver and gold medals in the World Beer Cup thanks to the carefully curated ingredients in the brew. The beer is available in 330ml bottles in 6 and 12-packs and 660ml bottles.
FAQ
What does Moretti taste like?
Birra Moretti is often described as a light and refreshing lager with a slightly sweet and malty taste, balanced by a subtle bitterness. It has a clean and crisp finish, making it a popular choice for pairing with a variety of foods.
Are Peroni and Moretti similar?
Peroni and Moretti are both popular Italian lager beers, but they may have differences in taste and brewing methods.
Is Moretti a pilsner?
Based on the brewing process and ingredients used, Birra Moretti can be classified as a type of pilsner, which is a type of pale lager beer that originated in the Czech Republic. It is brewed using a specific type of hops and a slow fermentation process, resulting in a light and crisp beer with a distinct bitterness.
Conclusion
If you followed this review until this point, you should know what Moretti beer offers. The beer is a revered brew within and outside the boundaries of Italy, so is it a drink you'll love? Here is a recap to refresh your memory:
Moretti beer is a European pale lager with 4.6 percent alcohol content.
The beer appears clear golden with a finger-thick white head.
The beer is light-bodied with mild carbonation.
Moretti beer is a World Beer Cup gold and silver medalist.
Remember to serve the beer chilled to get the best of its characteristics!