Rogue Dead Guy Ale Review: German Maibock With Unique Yeast
Rogue Dead Guy Ale is a unique ale inspired by the German Maibock style, with a rich hearty flavor and a balanced finish. Made by Rogue Ale, it has a character dominated by malts and spicy hops.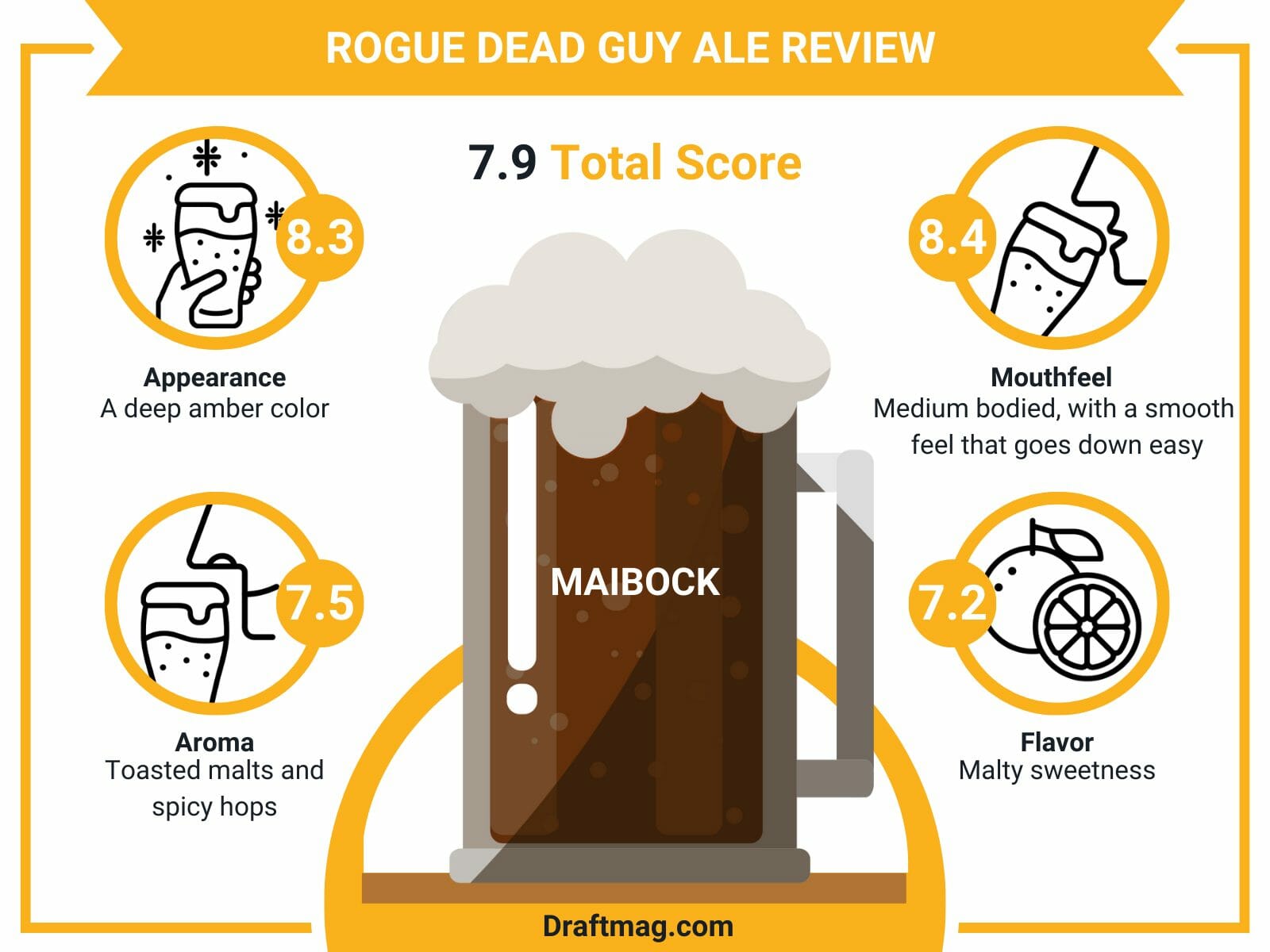 If you're looking for a unique German-style beer, the ale is a fantastic choice. Read our detailed review below to know more about what to expect from this beer.
Rogue Dead Guy Ale Stats
| | |
| --- | --- |
| Country  | United States |
| Brand | Rogue Ales |
| Style | Maibock |
| Taste  | Malts, spicy hops |
| Body | Medium body |
| ABV | 6.8 percent |
| Flavors & Aromas | Malts, bread, honey, toffee, caramel, earthy |
| Serving Temperature | 50 – 55 degrees Fahrenheit |
Tasting Notes
Rogue Dead Guy Ale Tasting Profile
Rogue Dead Guy Ale Review
Dead Guy Ale is a German Maibock brewed by Rouge Ales, with an alcohol content of 6.8 percent. The beer offers a deep honey color, with a rich flavor and a well-balanced finish, and it is brewed using nine ingredients, including the brewery's Pacman yeast.
The beer has flavors and aromas of malts, honey, spice, bread, toffee, and caramel, with some earthy notes. All the notes tie together to give you a balanced brew and it pours a medium body. When serving this beer, the ideal glass is a maypole glass, which has a narrow opening and widens towards the bottom to show off the bright color.
If you don't have the maypole glass, other good options include a pint glass, a stein or a pub mug. The ideal serving temperature is from 50 to 55 degrees Fahrenheit, and you can garnish it with a citrus wedge.
– Appearance
The ale pours a deep amber color into your glass, and since it is unfiltered, you will notice a cloudy appearance. On top of the beer is a large off-white head that has decent lacing, so it takes a while before it dissipates. It leaves splotchy lacing against the glass.
– Aroma
The aroma of the German Maibock is a perfect representation of the style as it offers a balance of toasted malts and spicy hops.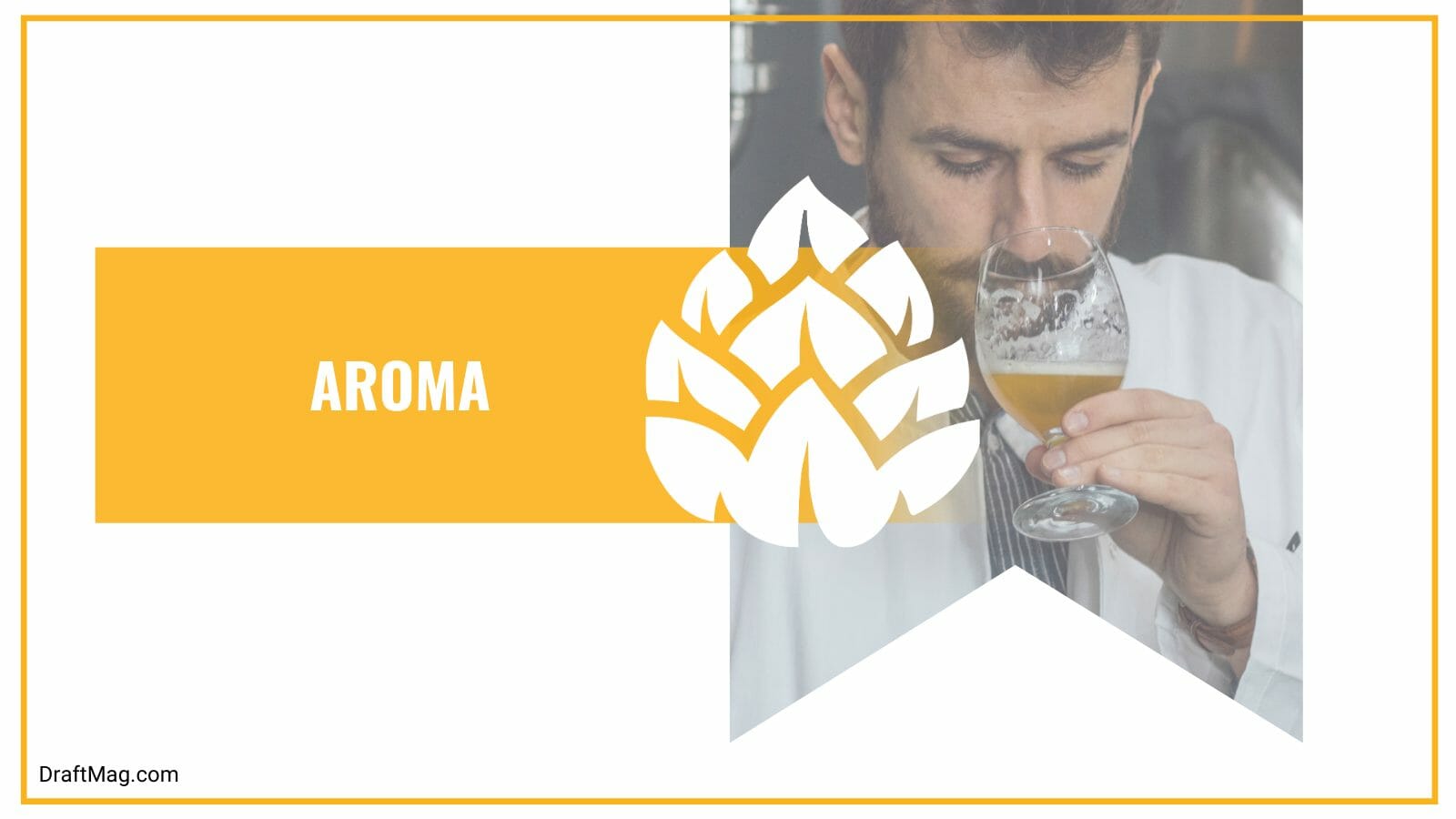 There are hints of caramel and hazelnuts in the aroma from the malts, and the spice from the hops are barely present.
– Mouthfeel
On the palate, the beer is medium bodied and has a smooth feel that goes down easy. There is lively carbonation that presents itself in the form of a tickly feeling on your tongue. It has light lingering bitterness that leaves an impression on your palate.
– Flavor
As for the flavor, the Maibock tastes mostly of malty sweetness coated with caramel. The hops are present to balance out the flavor and will not dominate the taste. It has hints of spicy hops that are paired with the caramel and hazelnut but finishes slightly bitter.
The ale starts out with bready malts and toffee when you first drink it, but then the hops provides some earthiness that asserts itself. The bitterness also comes up mid-palate, but it will become more prominent throughout the sip, eventually overshadowing the honey sweetness.
– Food Pairings
When having this hop-centric bock beer, you can pair it with different kinds of food, especially bread-based foods. Try out pizza, burger, pancakes, hotdogs, toast, and sandwiches, especially ones with spicy notes. Also, you should try it out with some ham or traditional German foods.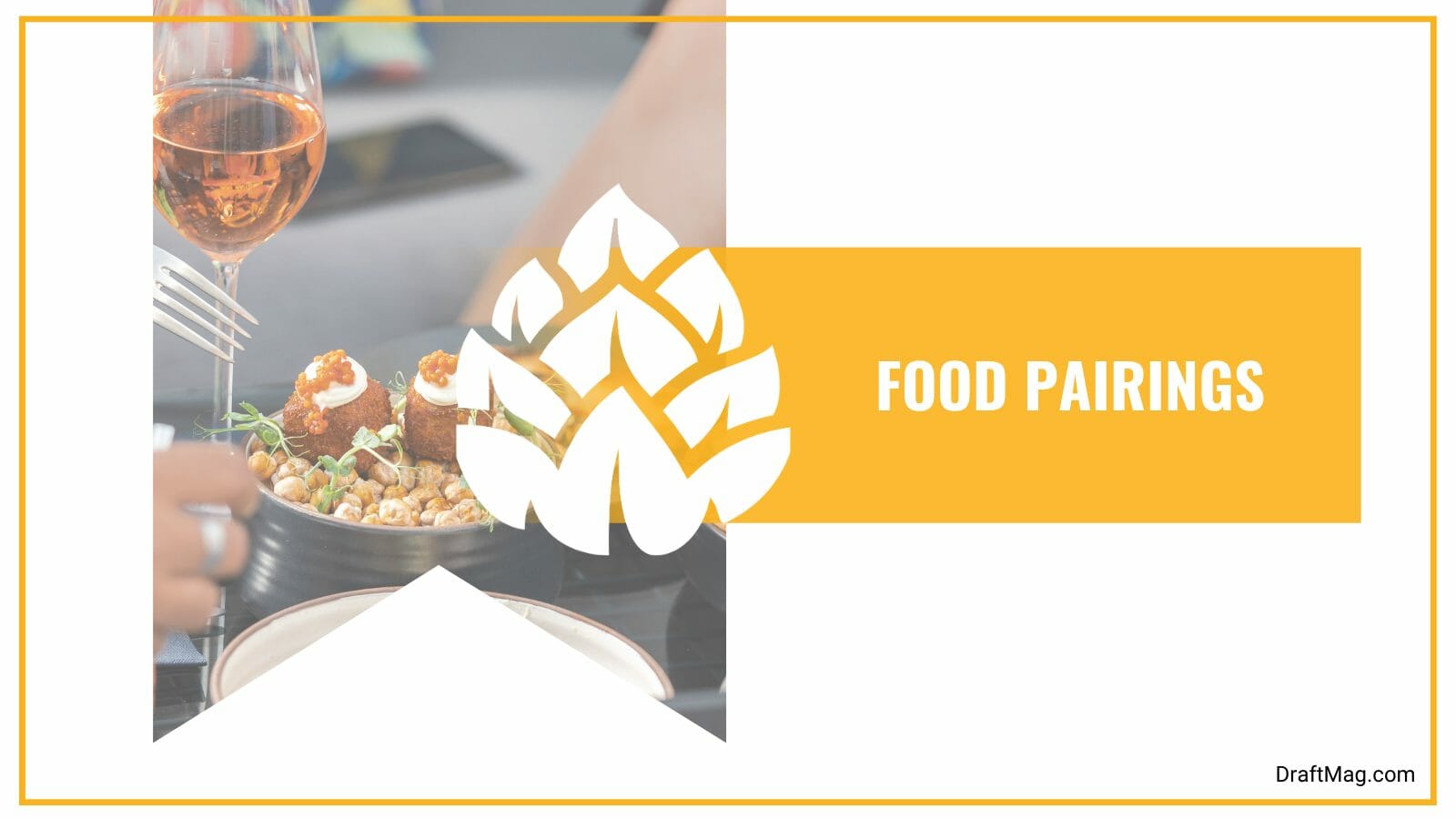 You can also enjoy the beer with some spicy foods too, including Cajun, pork, meat, sausage and gamey meats. A spicy barbecue or burgers and tacos with barbecue sauce will also pair well with this beer, as well as spicy noodles, Indian curry, Mexican cuisine, and other similarly spiced foods.
For dessert, you should consider foods that are rich and spicy, as this will match the beer style. When in doubt, go for a white chocolate cheesecake. The beer also goes well with Swiss cheese, earthy cheeses like a fontina or camebert, and nutty cheese like a Gruyere or Asiago.
Ingredients
The beer is made with nine ingredients which give you a well-balanced German Maibock. The beer is brewed with two-row malts, C15 and Munich malts. As it's a hop-centric beer, it is brewed with Sterling and Perle hops. Other ingredients include the proprietary Pacman yeast from the brewery and Free Range Coastal Water.
Nutrition Facts
The German style ale features an ABV of 6.8 percent, but there is barely any alcohol present in the aroma and flavor. There are 40 bitterness units, which gives you a decent hoppy flavor in the form of earthy and spice notes. It has 120 calories in every 12 ounces, which you should keep in mind when calculating your daily dietary requirements.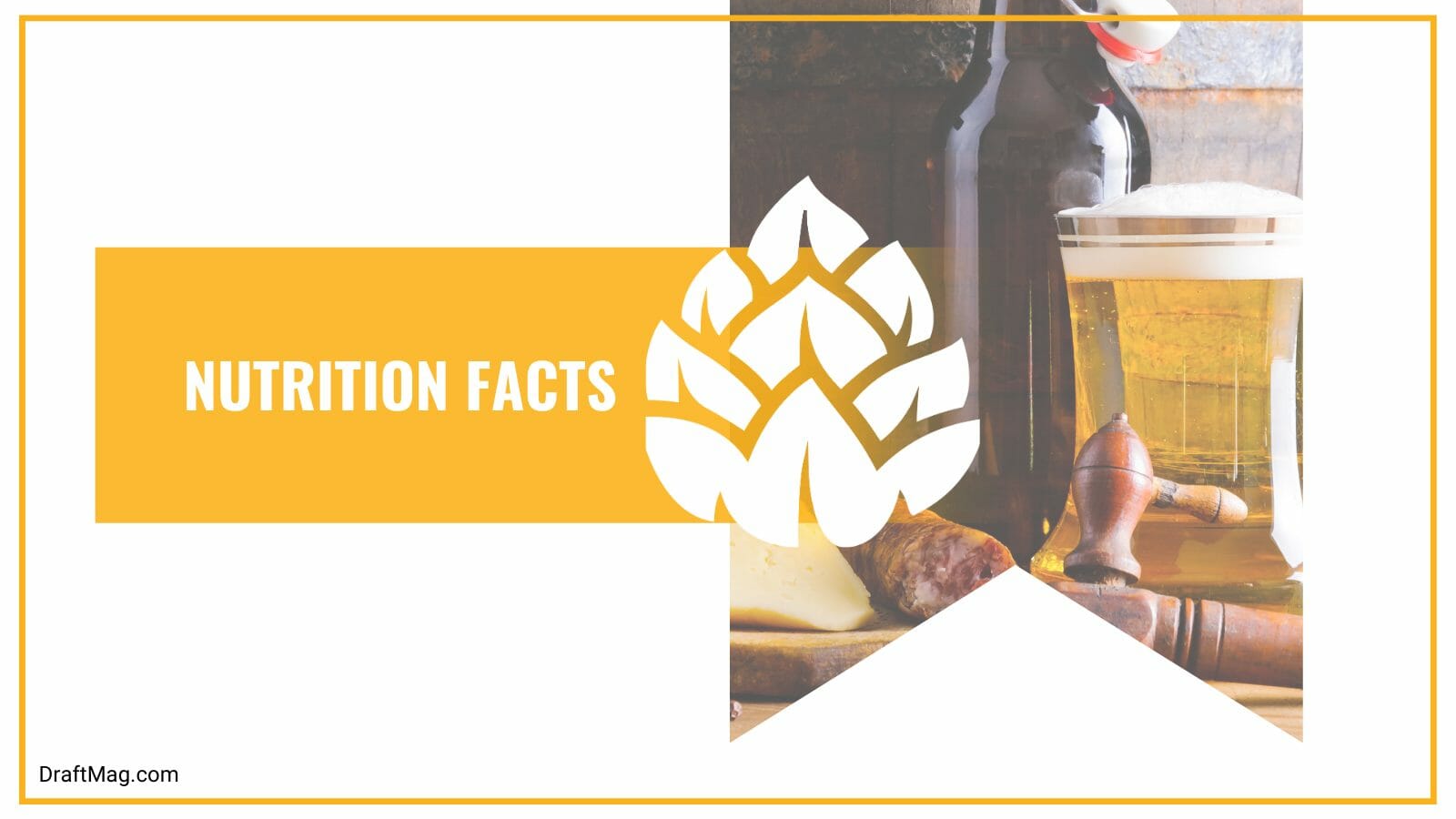 In the beer, you have 17 grams of carbs and 3 grams of sugar. It also contains 25 mg of sodium and 3 grams of protein in every 12-ounce serving. The beer is not keto-friendly due to its high carbs content. It is also not gluten-free.
History
The Maibock was brewed by Rogue Ales, and is an award-winning, year-round beer. The beer has won an award every year from 2011 to 2018, including gold and silver medals at the World Beer Championship, the Best of US: Bock award at the World Beer Awards, and most recently, Platinum at the World Beverage Competition in 2018.
It was originally brewed and bottled in 1990 for a Portland Tex-Mex restaurant and changed its label in 2017. It became very popular in the 2000s and has remained a favorite among craft beer drinkers. Today, it is sold as a year-round beer on draft and in packaging.
Conclusion
The Dead Guy Maibock is the ideal choice for beer drinkers that are looking for something new, unlike the usual ale or lager. Our review has all you need to know, and here's a summary below:
The ale is brewed by Rogue Ales, with a 6.4 percent alcohol content.
The beer has flavors and aromas of malts, spicy hops, bread, honey, toffee, earthy hops and caramel, with a balanced character.
It is made with malts, Perle and Sterling hops, and Pacman yeast.
The beer is best served in a maypole glass at temperatures ranging from 50 to 55 degrees Fahrenheit.
Pair it with some ham, spicy food, bread-based food, white chocolate cheesecake, or Swiss cheese.
If you're curious about this beer, you can purchase it at the brewery in Oregon, or purchase it at stores near you.