Ommegang Rare Vos Review: Traditional Belgium Amber Ale 
Ommegang Rare Vos is a fantastic example of the Belgian ale, offering a yeasty, malty, and sweet taste from start to finish. The beer has complex levels of flavor notes with a crisp, clean, and unmuddled finish.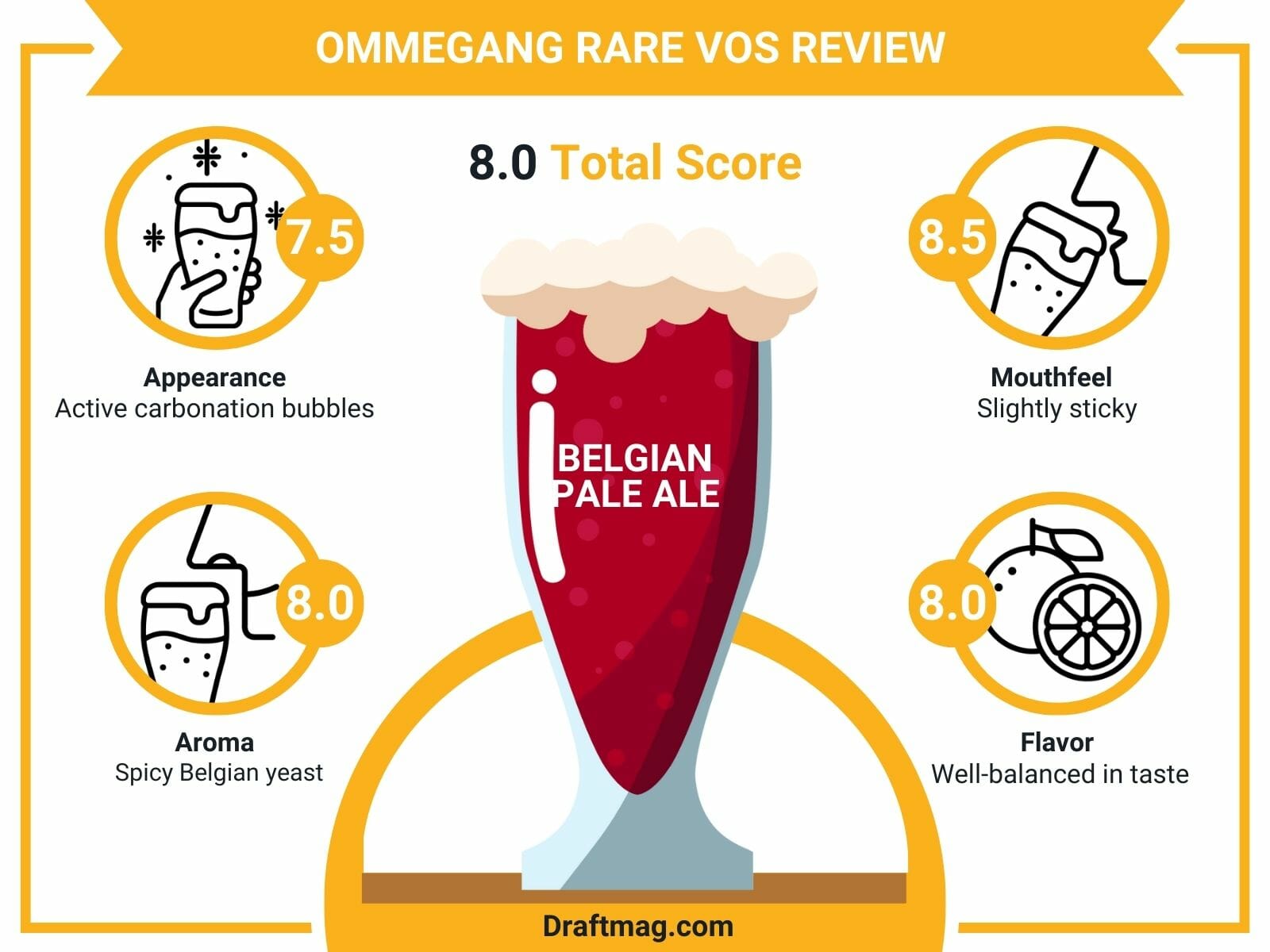 You might be tricked into thinking that this beer is an authentic Belgian amber beer, and its tasty character makes it suitable for all occasions, but we'll see what it's really like. Below, we have a detailed review of the ale.
Ommegang Rare Vos Stats
Country

United States

Brand

Brewery Ommegang

Style

Belgian

Pale Ale

Taste

Yeast, malty sweetness

Body

Medium body

ABV

6.5 percent

Flavors & Aromas

Yeast esters, malt sweetness, hoppy, roasted malts, spice, fruity

Serving Temperature

50 – 55 degrees Fahrenheit
Tasting Notes
Ommegang Rare Vos Tasting Profile
Ommegang Rare Vos Review
Appearance: 7.5/10

Aroma: 8/10

Mouthfeel: 8.5/10

Flavor: 8/10
Rare Vos is a Belgian ale made by Ommegang, with a balance of yeast and malty sweetness. It features an alcohol content of 6.5 percent and a classic taste with every sip that you take. The beer offers a bit of spice and zest as you drink, which is expected from the style. All the tasting notes are well-balanced as you drink.
The amber ale has a hazy amber and attractive appearance that shines in the glass, while the body is lightly leaning towards the medium. There are flavors and aromas of yeast esters, malt sweetness, roasted malts, and hops, with a balance of spice and citrus zest. It's ideal for pairing with different kinds of food.
When having the ale, you should serve it in a snifter, chalice, or goblet, as their bulbous shapes will show off the bright color and hold the head in place. The ideal serving temperature is from 50 to 55 degrees Fahrenheit, and you can garnish it with a citrus wedge.
– Appearance
When you pour the ale, you get an amber color that leans towards orange. The color is bright and attractive, and there are a lot of active carbonation bubbles that float from the bottom of the glass to the top, giving it a sparkling appearance.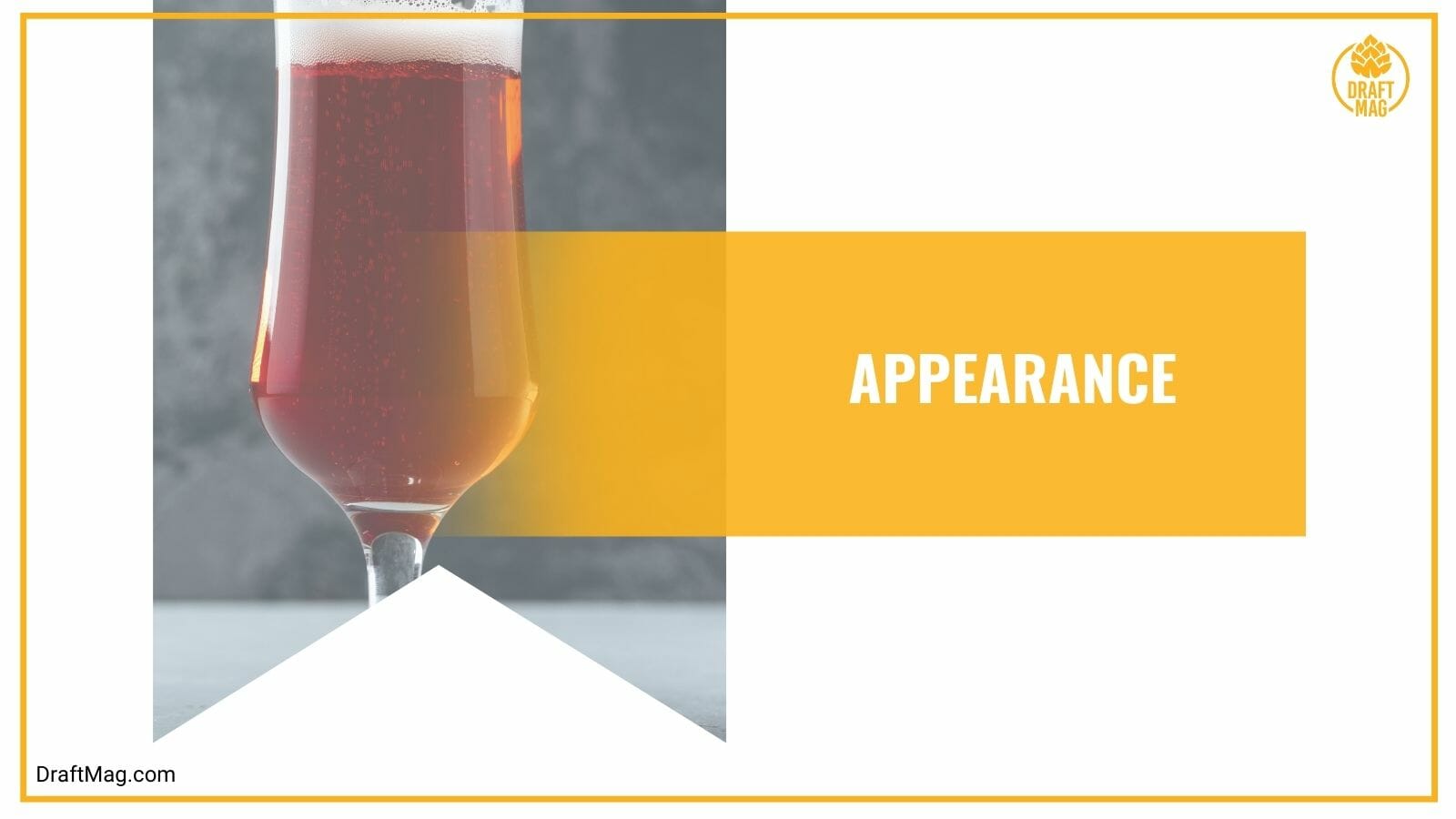 On top of the beer is a rocky, off-white head up to three fingers high. The foamy head fades to a thin cap quickly and will leave behind some lacing.
– Aroma
The first thing that you notice when drinking the ale is the spicy Belgian yeast, as expected from the style. This aroma is mellow and alluring, inviting you to take your first sip. You might also notice a bit of sweet malts and fruity esters.
You might also notice aromas of orange peel, apple skin, doughy malts, white pepper, caramel, and earthy wheat. The aromas blend together nicely, and some become more prominent when it warms up.
– Mouthfeel
As for the mouthfeel, the beer features a medium body that tends a bit toward light. The body comes with moderate carbonation, which gives you a fizzy feeling on your tongue. The bubbly feeling makes it easy for the beer to go down.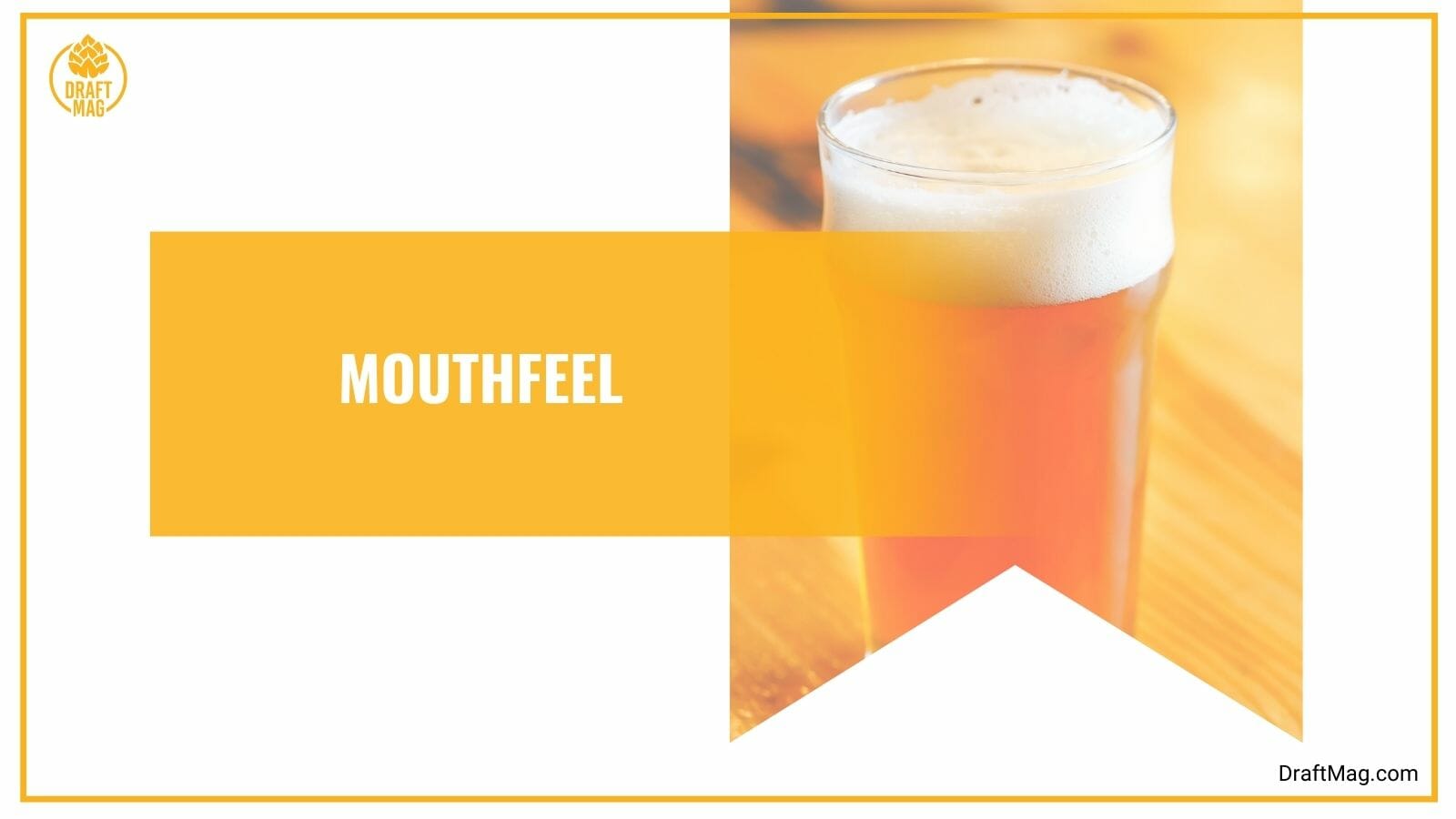 With the mouthfeel, you get a very smooth yet slightly sticky feeling on your tongue. It finishes with a slick feeling, and there's a bit of spice.
– Flavor
The flavor of the beer is just as fantastic as the rest of it. It is well-balanced in taste, although it is a bit reliant on spices, and you will taste this even more in the finish. When you first drink the beer, you get hints of lemon, orange peel, white pepper, bready malt, and even pear. The fruity flavors come together to give a sweet amber beer.
On the swallow, you get more of the Belgian style. The beer offers notes of banana, dough malts, earthy coriander, and light floral hops. The toasted malt and light caramel go great with the yeast spice and dryness, giving you an interplay of caramel yeasty notes. It is drinkable and complex.
– Food Pairings
When having the Belgian amber beer, you can pair it with pasta and noodle dishes. The beer goes great with rich and creamy risotto, as the grains go great with the hops. You can also enjoy the beer with grilled seafood or oily fish, which will pair well with the caramel yeasty notes.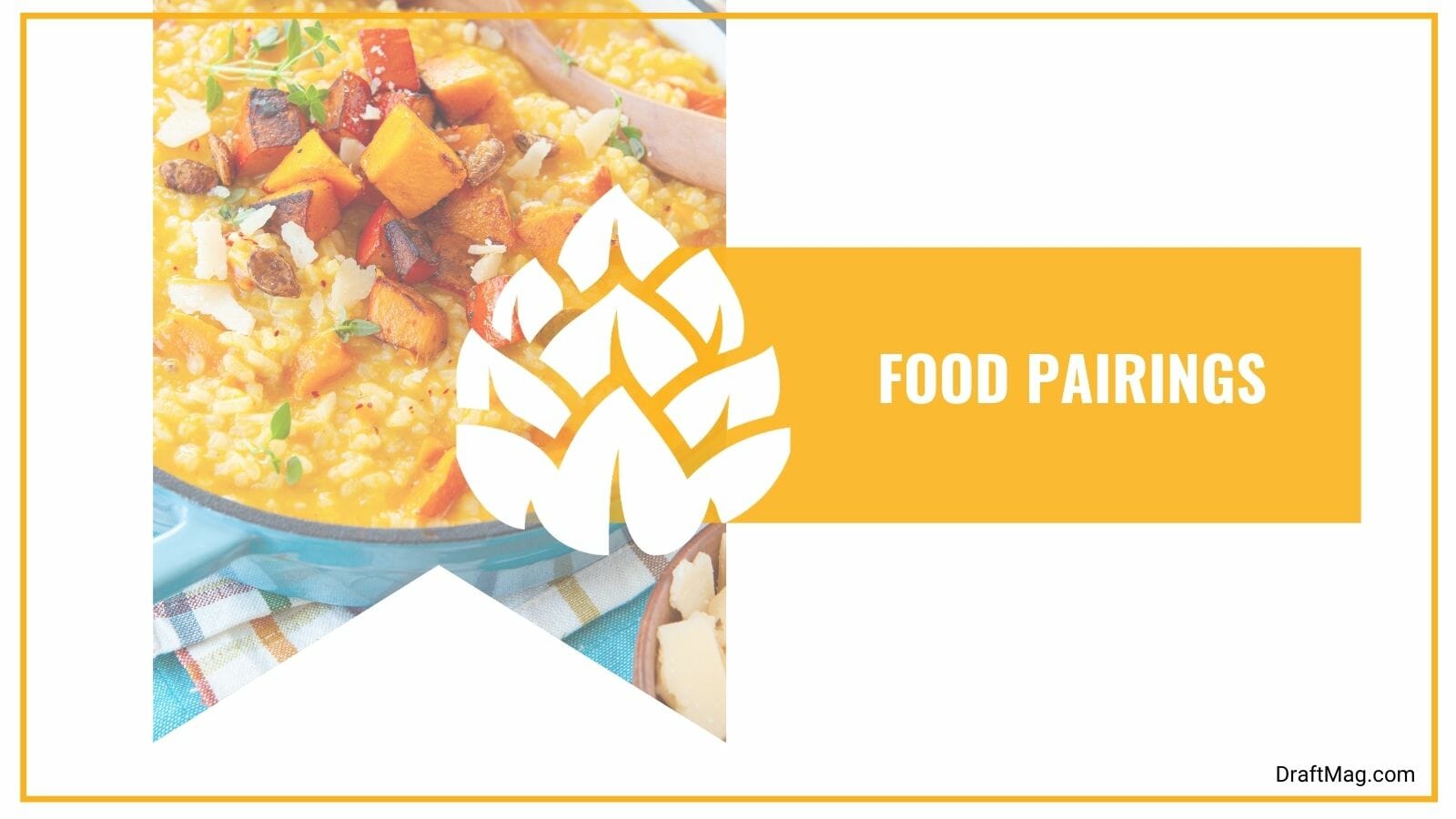 You can also enjoy the beer with any bready food, especially pizza. A pepperoni pizza will go great with the maltiness of the beer. Another good pairing is grilled meats like chicken, burgers, and sausages. Other options include barbecue pulled pork, brisket, jerk chicken, and oily fish.
If you're in the mood for dessert, something fruity and sweet will pair great with this beer. Try out a fruit cake, banana orange crepes, lemon cheesecake, or even a pear pie. As for cheese, you can have the amber beer with medium Cheddar, Gouda, and Brie cheeses.
Ingredients
The amber beer is made with malts, hops, yeast, spices, and water, giving you a classic Belgian ale. The malts used to make the beer are two-row malts, aroma malts, and Cara 20 malt barleys. This gives you a sweet and malty base with dough, caramel, and toasted notes.
As for the hops, the beer is made with Styrian Golding hops. These hops give you a bit of an earthy taste. The yeast is the house yeast from Ommegang and is very strong in the taste and aroma of the beer. It is also made with spices, which include coriander, grains, and sweet orange peel before being bottle conditioned.
Nutrition Facts
In the beer, you get an alcohol content of 6.5 percent, which is a decent level for the style. The alcohol is not evident in the flavor, but you might notice a bit of ethanol when it warms up. It has a below-average IBU of 21 due to the slight bitterness from the hops.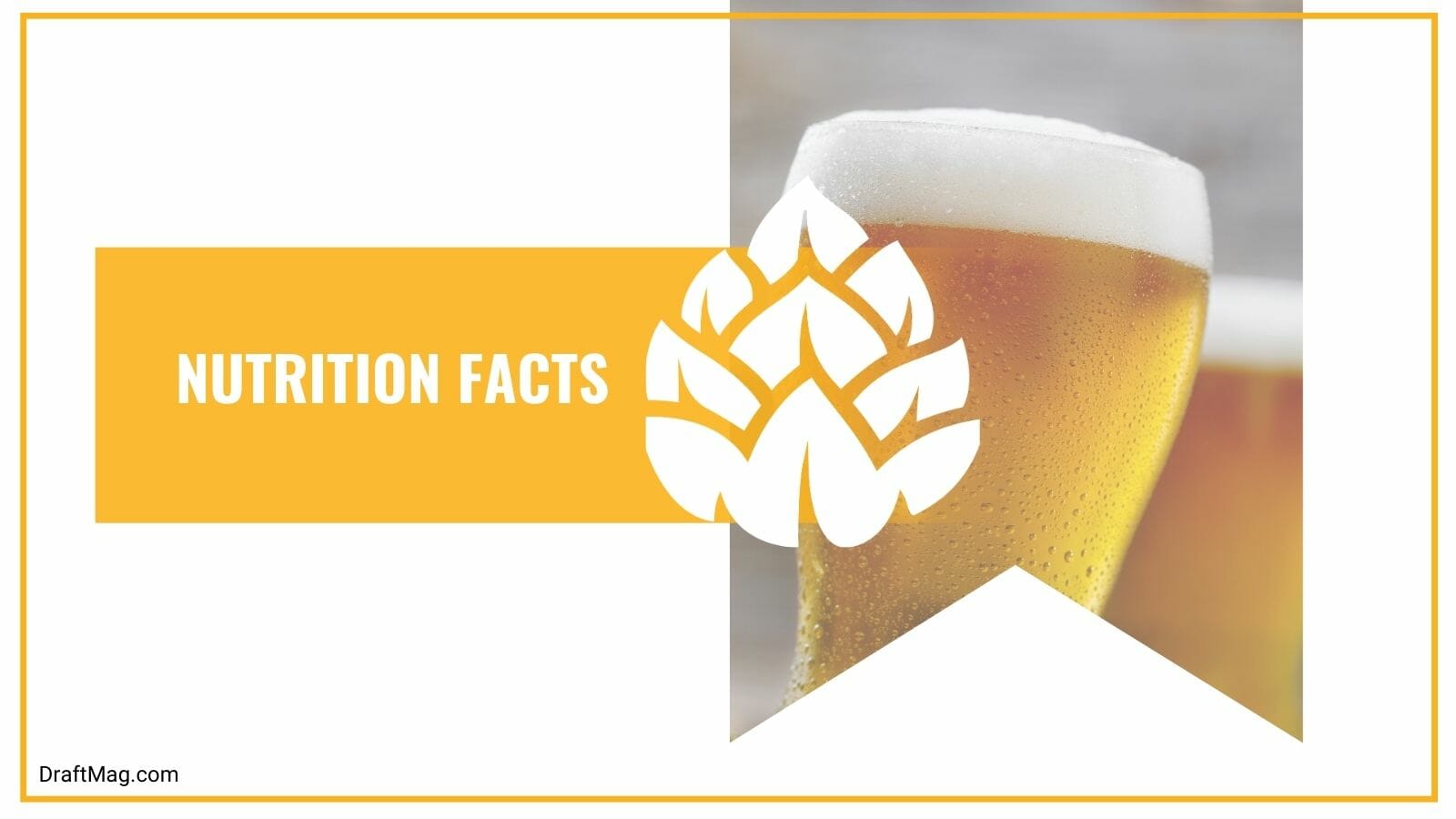 The beer features 190 calories in every 12 ounces, and you also get 13.99 grams of carbs, 2.58 grams of protein, 9.14 mg of sodium, and 1.42 grams of fiber. If you're currently on a strict keto diet, you should avoid drinking this beer.
History
The beer was released in 2000 by Brewery Ommegang and has remained one of the most popular beers from the brewery. It also won a gold medal at the World Beer Cup in 2012. The unique name means Strange Fox and is named after a tavern near Brussels that is popular for its ales.
Ommegang started brewing its ales in 1997 and it was founded by Wendy Littlefield and Don Feinberg. The brewery is known for its Belgian-style ales and is based in New York. Other year-round beers from the brewery include Three Philosophers, Abbey Ale, and Rosetta.
Conclusion
Balancing out an amber beer with a Belgian-style ale, the beer offers delicious notes of citrus, spice, and malts.
Here's a rundown of our beer review:
This is a Belgian ale with an alcohol content of 6.5 percent.
Ommegang Rare Vos has flavors and aromas of malty sweetness, yeasty esters, hops, roasted malts, fruits, and spice.
It is made with malts, hops, Ommegang house yeast, and spices.
The beer is best served in a snifter or chalice and should be served at 50 degrees Fahrenheit.
It is best paired with grilled seafood, chicken, meats, bready foods, sweet and fruity desserts, and a medium Cheddar cheese.
If you're curious about this beer, you can easily get it on tap at the brewery or purchase it near you.