Hop Fiction Review: A Fruit Packed APA for Hop Heads
Hop Fiction is a brilliant American ale made by La Quince Brewing Co, and it will surprise you with every sip you take. The juicy and fruity ale was made as a tribute to Quentin Tarantino, which is the favorite director of the brewers.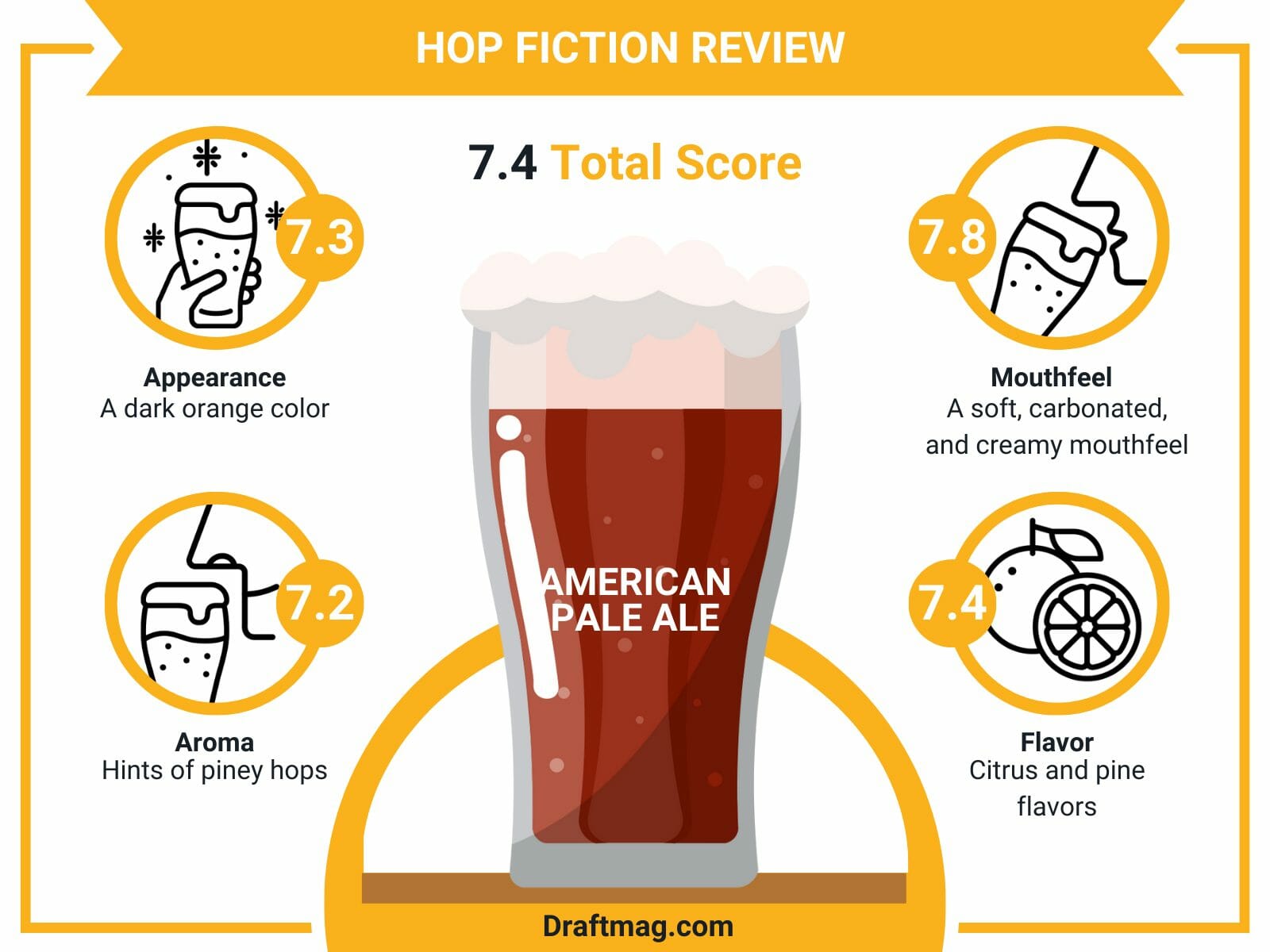 Despite the hops and fruity nature of the beer, it still goes down easy with a medium body and refreshing finish. If you're curious about the La Quince ale, you should read our detailed review before taking your first sip.
Hop Fiction Stats
| | |
| --- | --- |
| Country  | Spain |
| Brand | La Quince Brewing Company |
| Style | American Pale Ale |
| Taste  | Tropical fruits, caramel |
| Body | Medium-light Body |
| ABV | 5.4 percent |
| Flavors & Aromas | Tropical fruits, orange zest, caramel, malt, hops |
| Serving Temperature | 45 – 50 degrees Fahrenheit |
Tasting Notes
Hop Fiction Tasting Profile
Hop Fiction Review
Hop Fiction is an American Pale Ale that is made by La Quince in Spain. The ale is highly recommended to hop heads, but even lager drinkers will find this a good entry-level beer to the world of IPAs. The beer features an alcohol content of 5.4 percent, and its character is a balance between tropical fruits from the hops and caramel from the malts.
With an orange, hazy appearance and a medium-light body, the American ale has presented itself as a drinkable beer. It has flavors and aromas of tropical fruits, pineapple, peaches, orange, caramel, and malts. This gives you a juicy and fruity flavor without letting go of the authentic beer taste.
The APA is best served at temperatures between 45 and 50 degrees Fahrenheit. You should drink it out of a pint glass, whether American or nonic. The glass is designed with a wide opening that holds the foamy head in place. You can garnish the beer with a slice of orange or lemon.
– Appearance
The APA pours a dark orange color into your glass and has a hazy appearance. You can barely see through the glass. This is combined with soft carbonation, as you can see the sparse bubbles floating to the top.
On top of the beer is a foamy, off-white head up to two fingers high. The foamy head has decent retention, so it remains for a while and leaves a lot of lacing against the glass.
– Aroma
On the nose, the ale will hit you with piney hops first. This isn't surprising due to the beer style. The pine is quick and quickly wanes into tropical fruits in general. The aroma is mild and muted.
Malts and yeast envelop the scent notes so you will definitely notice this, reminding you that you're about to drink a beer and not fruit juice.
– Mouthfeel
The feel that the ale gives against your palate is soft, carbonated, and creamy. Although it is medium-bodied, it tends towards being light, making it easier to swallow, and it goes down easily. The creaminess of the ale contributes to the medium body.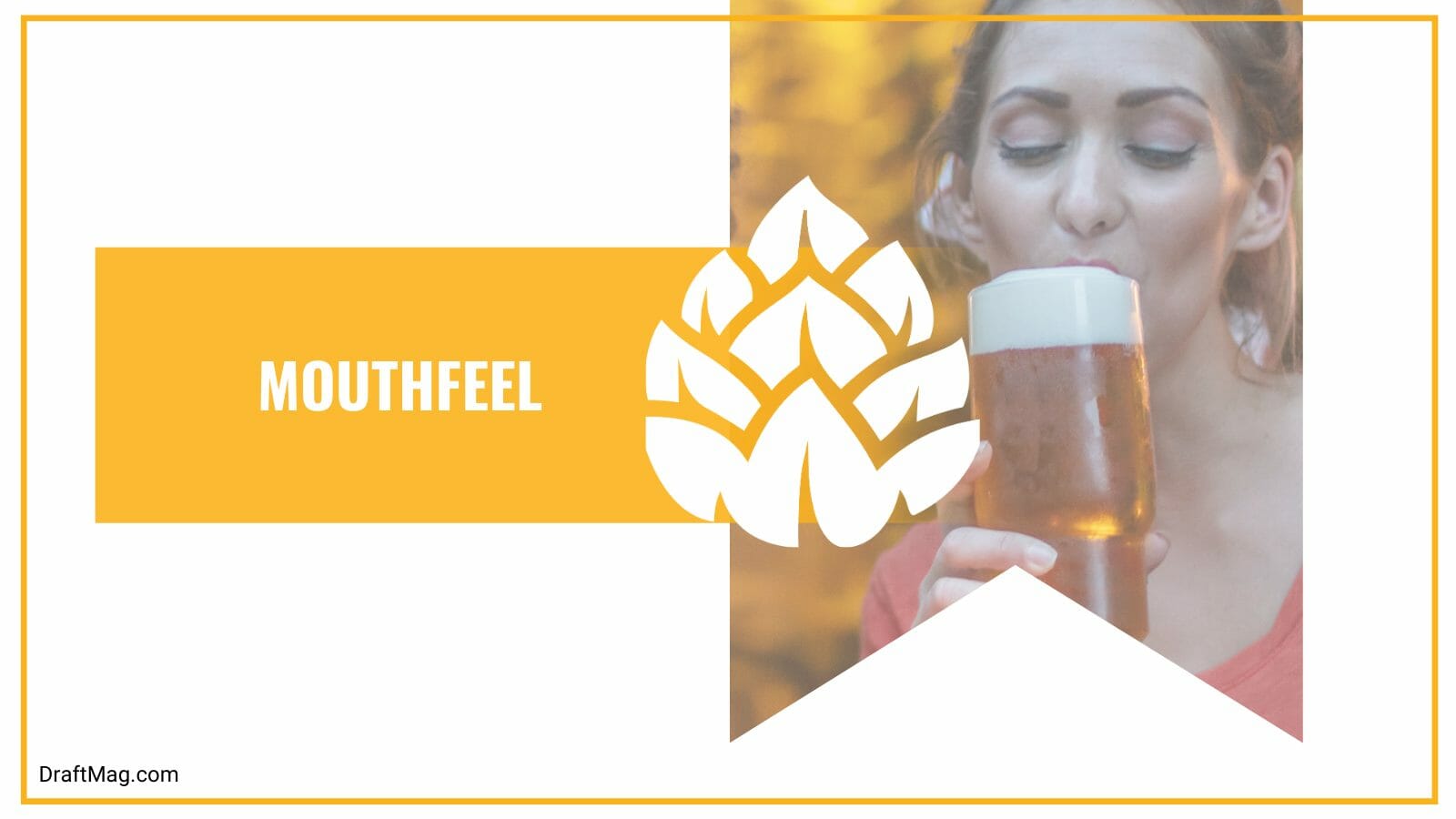 Despite this, there is soft and lively carbonation that contributes to it being light. The mouthfeel is pleasant and refreshing, but it finishes a bit dry. It has a thirst-quenching character that makes it suitable for a hot afternoon.
– Flavor
The flavor of the La Quince APA follows the aroma closely, with a bitter and dry taste that is expected from an ale. Although the beer is bitter, the fruity flavors offer a hint of sweetness that makes it pleasant to drink. Plus, the malts are a solid base that you can enjoy with every sip.
The first thing you taste when you drink the beer is the citrus and pine from the hops. Mid-palate, the flavors of tropical fruits come up, with the dominant taste being pineapple and peaches. The caramel is also more pronounced too.
There is a slight touch of bitterness that remains in the flavor until the end, and it finishes dry with some orange zest and hoppiness.
– Food Pairings
When having ale, there are different kinds of food that you can have it with. You can't go wrong with spicy Asian dishes like Thai, Indian, Vietnamese, or spicy Mexican food. With its bitter and clean taste, it acts as a good palate cleanser for spicy food.
Classic American food will also go great with this beer, so consider having it with fried chicken, a grilled steak, pizza, and burgers. You can go the extra mile with roasted duck or quail or simply with fish and chips. If you want to have snacks, pretzels and candied nuts will pair great with this beer.
For your cheese pairing, enjoy the APA with Stilton or blue cheese. A serving of Cheddar cheese will also go great with the beer. You can consider setting up a cheeseboard to get the most out of it. Satisfy your sweet tooth with fruity desserts like an upside-down pineapple cake or a blood orange sorbet.
Ingredients
To achieve the hoppy flavor, it's not surprising that the ale is made with a variety of juicy hops. Aside from this, the beer is made with malts, yeast, and water, the typical beer ingredients.
The malts that were used to make the beer are pale mats and crystal malts. These offer a sweet caramel taste along with a classy malty flavor. As for the hops, they are Galena, Centennial, and Citra hops. These offer the flavor of tropical fruits and citrus. The yeast is also present in the aroma.
Nutrition Facts
In the ale, you get an alcohol content of 5.4 percent. The alcohol content is decent for the beer style without making it taste or smell boozy. The IBU is 40, which is expected from the vibrant hops used to make the beer. It offers a slight bitterness through the flavor.
The beer has 162 calories, so beer drinkers on a diet should keep this in mind when considering their daily dietary requirements. The exact carbs and other facts of the beer are unknown, but it is not suitable for those on a keto diet, and it is not gluten-friendly.
History
The ale was made by La Quince Brewing Company, which is based in Spain. The ale was first released in 2015 and is known to be a tribute to Quentin Tarantino, the favorite movie and director of the brewers. It is one of their most popular beers.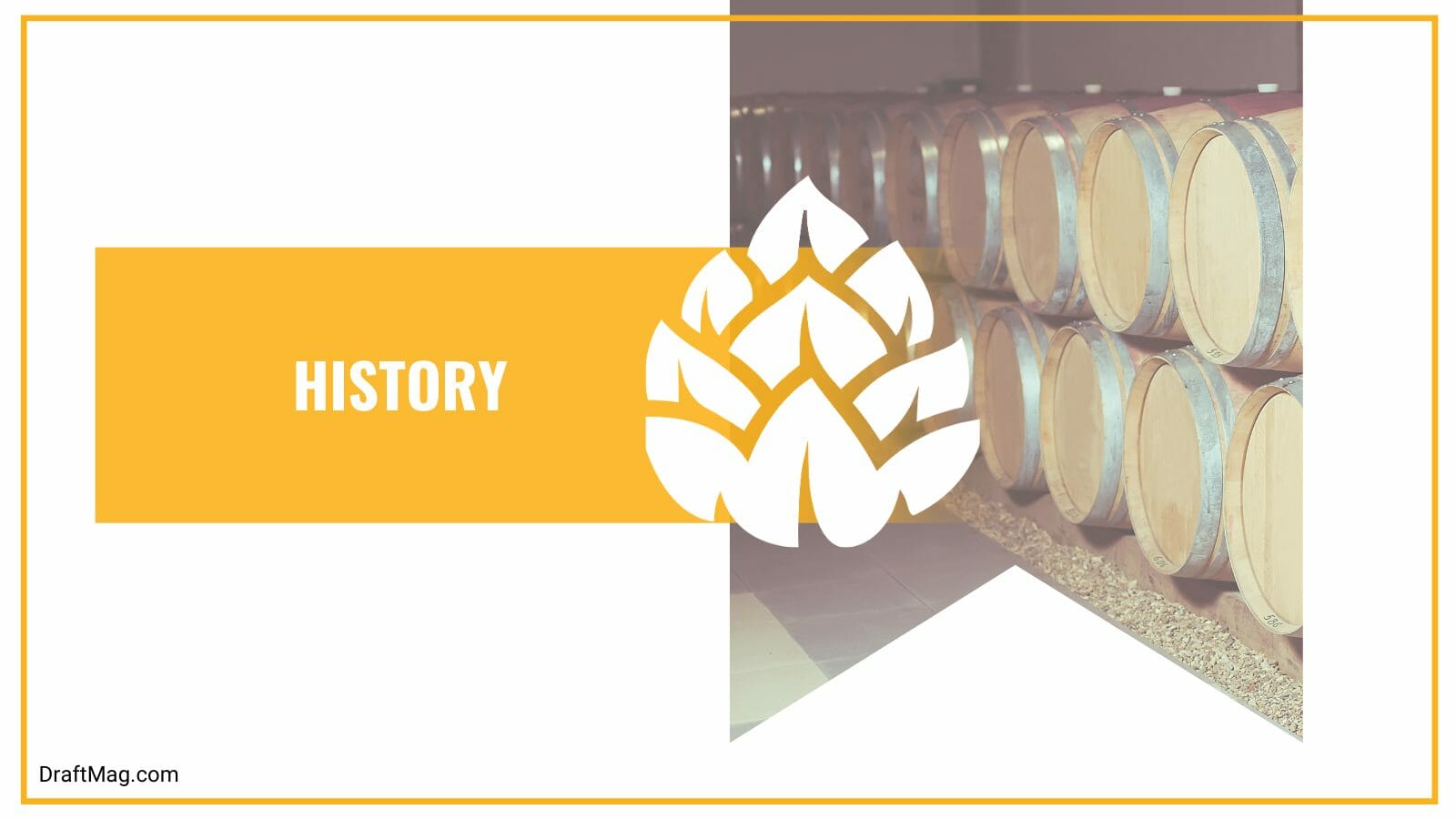 The brewery was founded in 2013 with a focus on making aromatic, tasty, and wild beers that break the boundaries already established. It has produced over 100 varieties of beer in 59 breweries and 9 countries. Despite being based in Spain, you can easily get this beer in other countries.
Conclusion
If you're curious about this ale, you should expect a juicy and fruity flavor against a solid caramel-malt backbone. Here's a rundown of what we covered in our review:
It is an APA with an alcohol content of 5.4 percent from La Quince Brewing.
The beer has flavors and aromas of tropical fruit, orange zest, caramel, malts, pine, and hops, with a refreshing and dry finish.
It is made with pale and crystal malts, three hops, yeast, and water.
Serve the beer in a pint glass at a temperature of 45 degrees Fahrenheit.
Pair it with spicy cuisines and food, classic American dishes, pretzels, candied nuts, roasted meats, blue cheeses, or Cheddar and fruity desserts.
Once you're ready to try this beer out, simply check online stores where they sell liquor or purchase it from stores near you.