Sam Adams Jack O Review: A Well-balanced Pumpkin Ale for Beer Lovers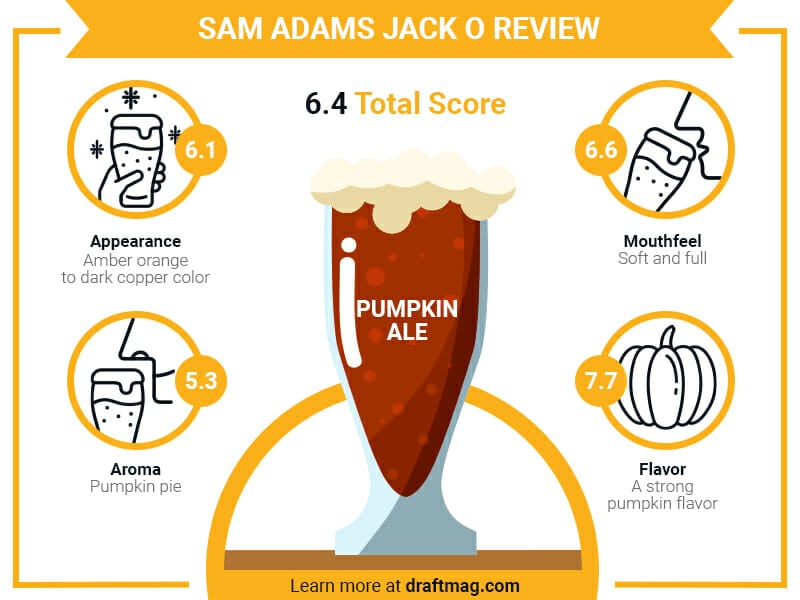 The Sam Adams Jack O beer is an ideal embodiment of the Pumpkin Ale style as it offers the perfect balance of pumpkin and spices. The beer reminds you of a freshly baked pumpkin pie with the right spices of nutmeg and cinnamon.
With its crisp and refreshing finish, the beer is the perfect choice for your summer days, especially when the days and nights are cool. This Jack O review covers all you need to know about the pumpkin ale from Samuel Adams.
Sam Adams Jack O Stats
| | |
| --- | --- |
| Country | United States |
| Brand | Samuel Adams (Boston Beer Company) |
| Style | Pumpkin Ale |
| Taste | Pumpkin, spice |
| Body | Medium body |
| ABV | 4.4 percent |
| Flavors & Aromas | Pumpkin Pie, Nutmeg, Cinnamon, Brown Sugar, Citrus |
| Serving Temperature | 50-55 degrees Fahrenheit |
Tasting Notes
Sam Adams Jack O Tasting Profile
Sam Adams Jack O Review
Jack O is a shandy pumpkin ale brewed by Samuel Adams or Boston Beer Company. The popular brewing company is known for its creative beers, and the Jack O is no different. It features a good balance of pumpkin flavors, hints of spice, and a crisp finish.
The delicious beer tastes similar to a freshly baked pumpkin pie, from the real pumpkin and the different spices to the crust and refreshing flavor. Jack O is a drinkable beer that goes down easy, and the pumpkin flavor does not overpower the other tastes.
The beer is pretty balanced with the average ABV and all flavors in moderation. This is an ideal choice if you want to enjoy pumpkin spiciness and sweetness in your beer with low ABV.
– Appearance
The Sam Adams Jack-O beer features an amber orange to dark copper color, with a dense, beaded head sitting steadily on top. The beer has a thick appearance, and you will notice fat bubbles going from the bottom to the surface. Against your glass, you will also see the lacing left from the foamy head.
– Aroma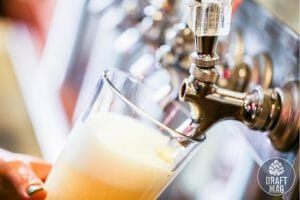 The Jack O beer has a prominent aroma of pumpkin pie on the nose. The classic aroma is strong but not overpowering, with cinnamon and nutmeg scents that are highly notable. There is also a strong smell of brown sugar too. Since the ABV level is low, there is no alcohol presence in the aroma.
– Mouthfeel
The beer has a medium body, with a soft and full mouthfeel that feels great on your tongue. The beer has light carbonation, too, making it feel fizzy and bubbly when you drink it. It is not offensive or harsh but caresses the tongue, although you might feel a bite from the spice.
– Flavor
As for the flavor, the Sam Adams Jack-O pumpkin ale starts with a mild taste of brown sugar before opening into a strong pumpkin flavor. The beer has notable tastes of nutmeg and cinnamon often found in pumpkin pie.
As the taste carries on, the flavor of brown sugar becomes less prominent, but you will also notice hints of citrus from the hops. Into the taste, you will also taste a bit of clove and cola before the beer finishes dry.
Some slight hints of vanilla also make the beer pleasant. The Jack O flavor is not complex but simply sweet and solid.
– Food Pairings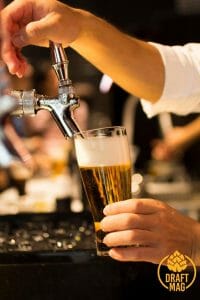 Although it seems like the Jack O beer should be paired with pumpkin, that'll overload your senses. The beer goes best with meaty foods like beef stew and roasted meatloaf. You can also try it out with butternut squash ravioli, garlic mashed potatoes, and savory stuffed mushrooms.
Other good pairings include noodles, pad thai, chestnut or peanut soup, or desserts like a mousse with chocolate, hazelnuts, or peanut butter. As for cheese pairing, you can pair it with cranberry goat cheese, which brings out the spicy bite of the beer.
Sam Adams recommends bacon-wrapped dates, baked brie, meatloaf, apple cider donuts, and sweet potato pie.
Ingredients
Sam Adams is open with its ingredients, although it might be hard to replicate the beer and make a clone. Jack O is made with Sam Adams's two-row pale malt blend for the malt list, although it's unsure what different types of malts they put together to make the beer. It is also brewed with malted wheat.
The hops are Hallertau-Hallertau. Aside from these, the beer is made with yeast and water. The malt list adds a flavor of toasted pie crust, which is a bit evident in the aroma. As for the hops, there is no perceived aroma or flavor except the slight citrus flavor.
From the malts, the beer gets a brown sugar and cinnamon character that makes it taste similar to cinnamon toast.
Nutrition Facts
The Samuel Adams Jack-O beer features a 4.4 percent ABV and 25 bitterness units in the 12-oz can. It also has 150 calories, which is slightly less than most ales. It features a color of 12 SRM and an ABV of 3.4 percent.
The beer also has 19 grams of carbs in the 12-oz can. It is not advisable for those who have wheat allergies. The beer has a high level of carbs, so it's not ideal for those on the keto diet. It is also not gluten-free.
History
The Jack O beer is a pumpkin ale brewed by Samuel Adams. Sam Adams is a brand under the Boston Beer Company. It is a seasonal beer from the brewery, so it's available for a limited time only. The brewery always releases the beers in time for autumn.
Since its release, the Jack O beer has remained popular among beer lovers. This is why the brewery keeps on bringing it back to its lineup.
Conclusion
The Sam Adams Jack O beer is the perfect autumn beer for those who want a refreshing and delicious beer. With the flavor of pumpkin pie, the beer features a well-rounded flavor; here are some of the important features of the beer in our review: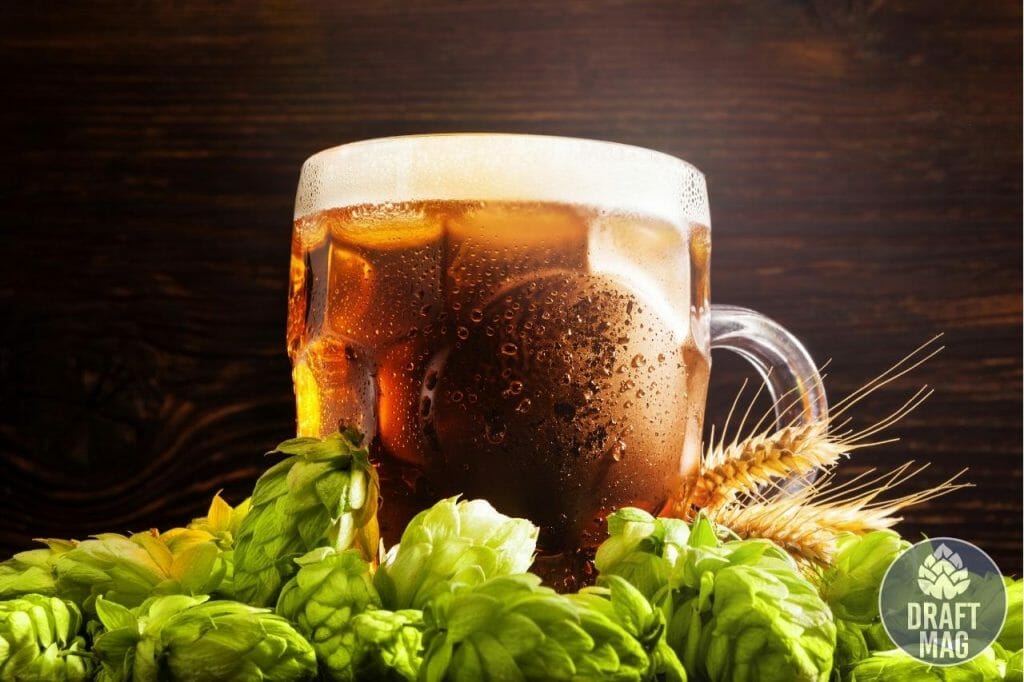 Jack O is a pumpkin ale brewed by Sam Adams.
The beer has flavors and aromas of pumpkin, nutmeg, cinnamon, brown sugar, and citrus.
It is brewed with Hallertau hops, two-row pale malts, and malted wheat.
It is best served in a pilsner flute, snifter, or tulips when it's cold with an orange slice garnish.
It goes well with meaty foods, nutty foods, sweet desserts, and cranberry goat cheese.
You can try out the Sam Adams Jack O beer by ordering it online or checking out liquor stores around you. Some taprooms also serve this beer on draft.