Sol Clamato Review: Exploring the Herbs and Spices in This Brew
Sol Clamato is your go-to drink if you want a refreshing beer with a savory twist. This beer plus clamato beverage is one of the leaders in the Mexican beer market.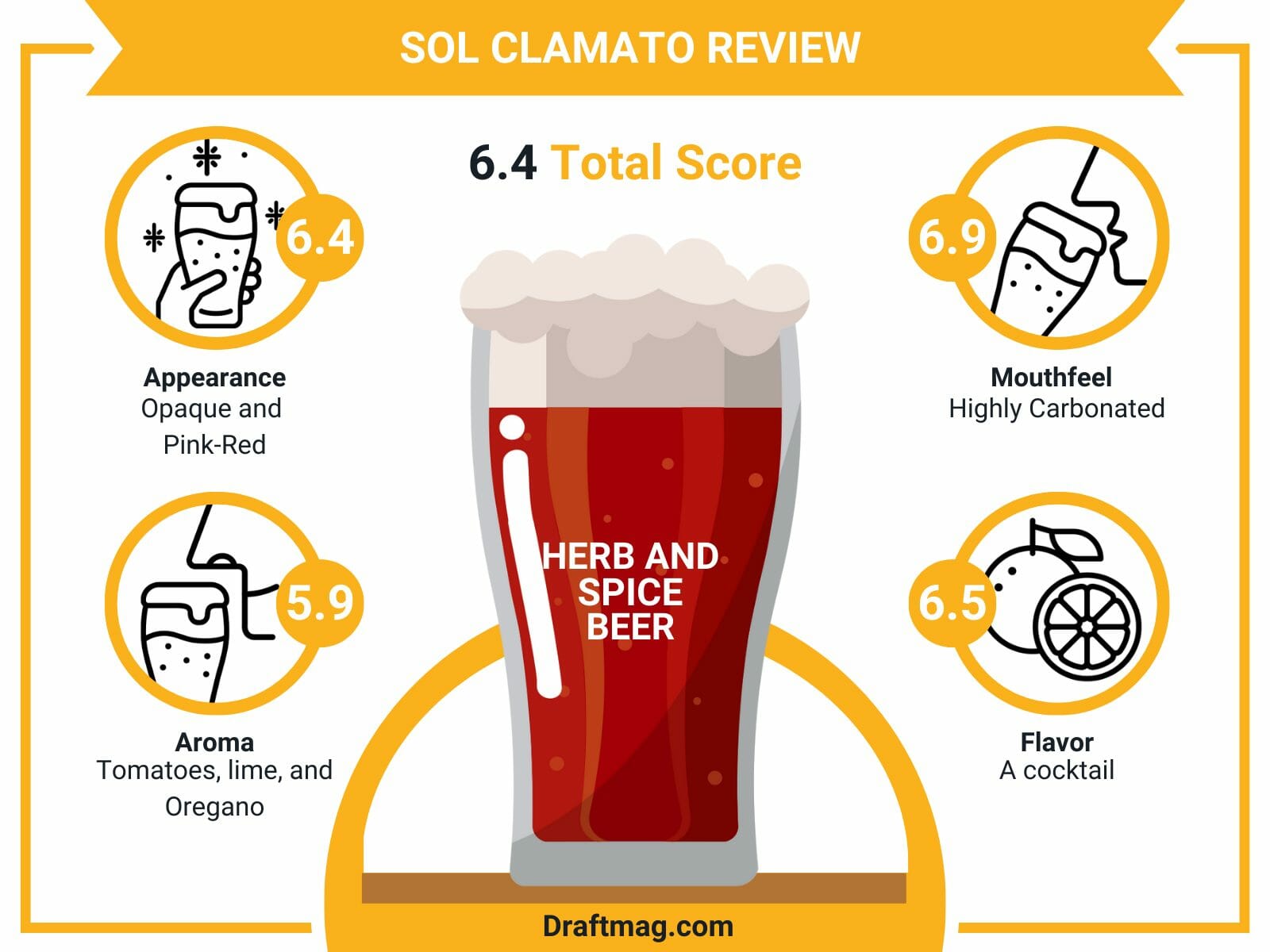 If you're curious about the beer's quality, this complete review will share its characteristics, from the appearance to the body, aroma, and flavor. That's not all; we'll also share its nutrition facts, history, ingredients, and dishes that go well with it!
Sol Clamato Stats
| | |
| --- | --- |
| Country | Mexico |
| Brand | Cervecería Cuauhtémoc Moctezuma, S.A. de C.V. |
| Style | Herb and Spice Beer |
| Taste | Plain tomato juice plus garlic |
| Body | Full |
| ABV | 2.5 percent |
| Flavors & Aromas | Tomatoes, garlic, spices |
| Serving Temperature | 40–45 degrees Fahrenheit |
Tasting Notes
Sol Clamato Tasting Profile
Sol Clamato Review
Herb and spice beers are made from various parts of fruits and vegetables like flowers, leaves, roots, and seeds. As a result, their hop character is low such that the major ingredients dominate in the aroma and flavor.
One good thing about this beer style is that it allows brewers to be innovative, and there is no end to what they can create. Also, their appearance and mouthfeel vary based on the herbs and spices in play.
With this in mind, what should you expect from Cerveza Sol Clamato? Let's find out here!
– Appearance
Sol Clamato appears opaque and pink-red in a tulip glass with lively bubble streams rising in the glass to meet a thin pink head that disappears in seconds, leaving no lacing.
– Aroma
Clamato alone is a tomato juice, so this beer presents the same aroma of tomatoes, lime, garlic, oregano, basil, and spices.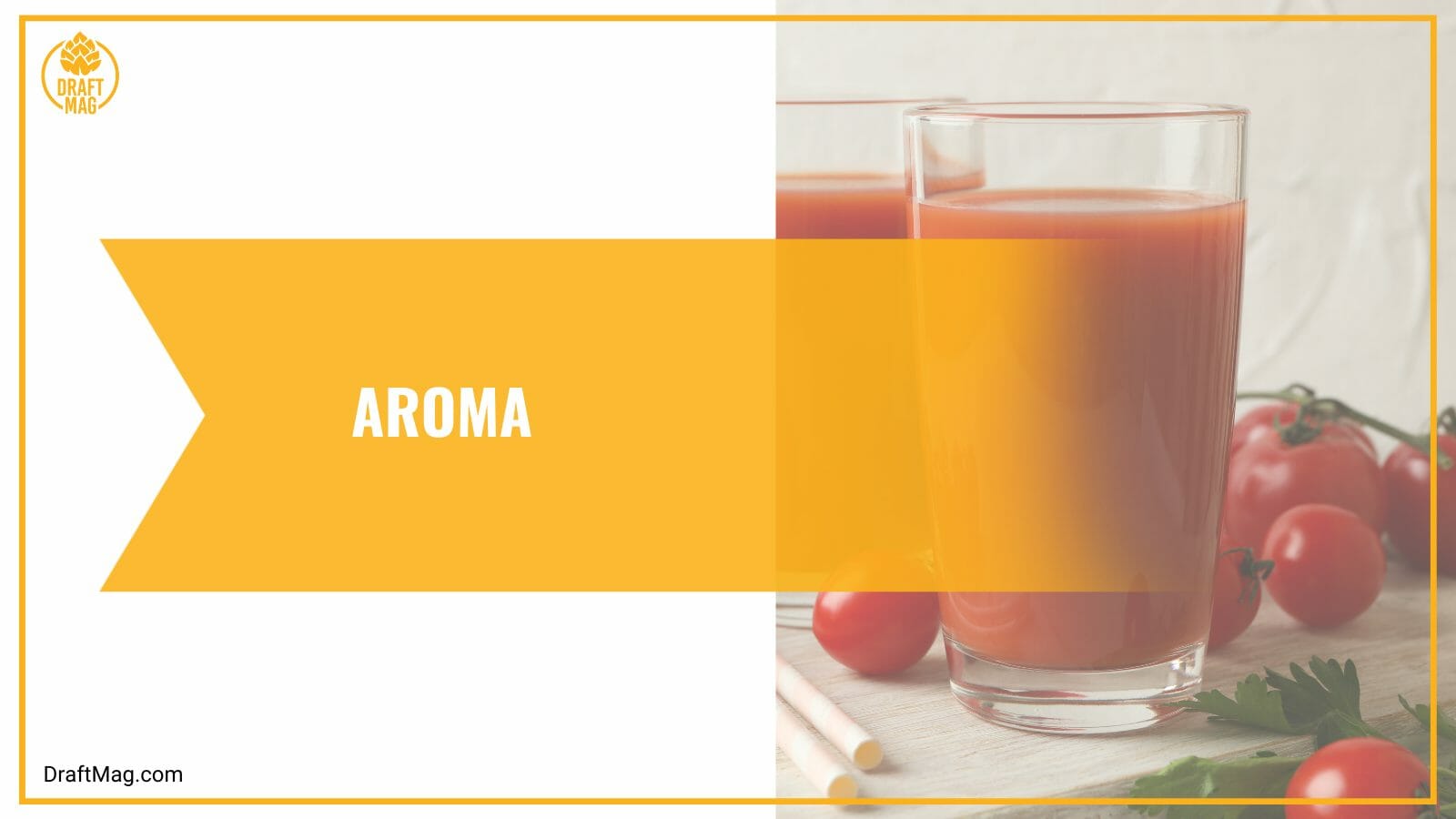 Overall, it gives off the scent of a typical pizza sauce with no alcohol presence.
– Mouthfeel
Sol Clamato is full-bodied and highly carbonated, so expect the bubbles to use your tongue as a playground. Also, this beer is not so easy on the palate due to the herbs and spicy heat, and it finishes salty. So when the weather is hot and you need something to cool you down, a chilled can of this beer will calm and refresh you.
– Flavor
While Sol Clamato is regarded as a beer, it's more of a cocktail with beer in the recipe.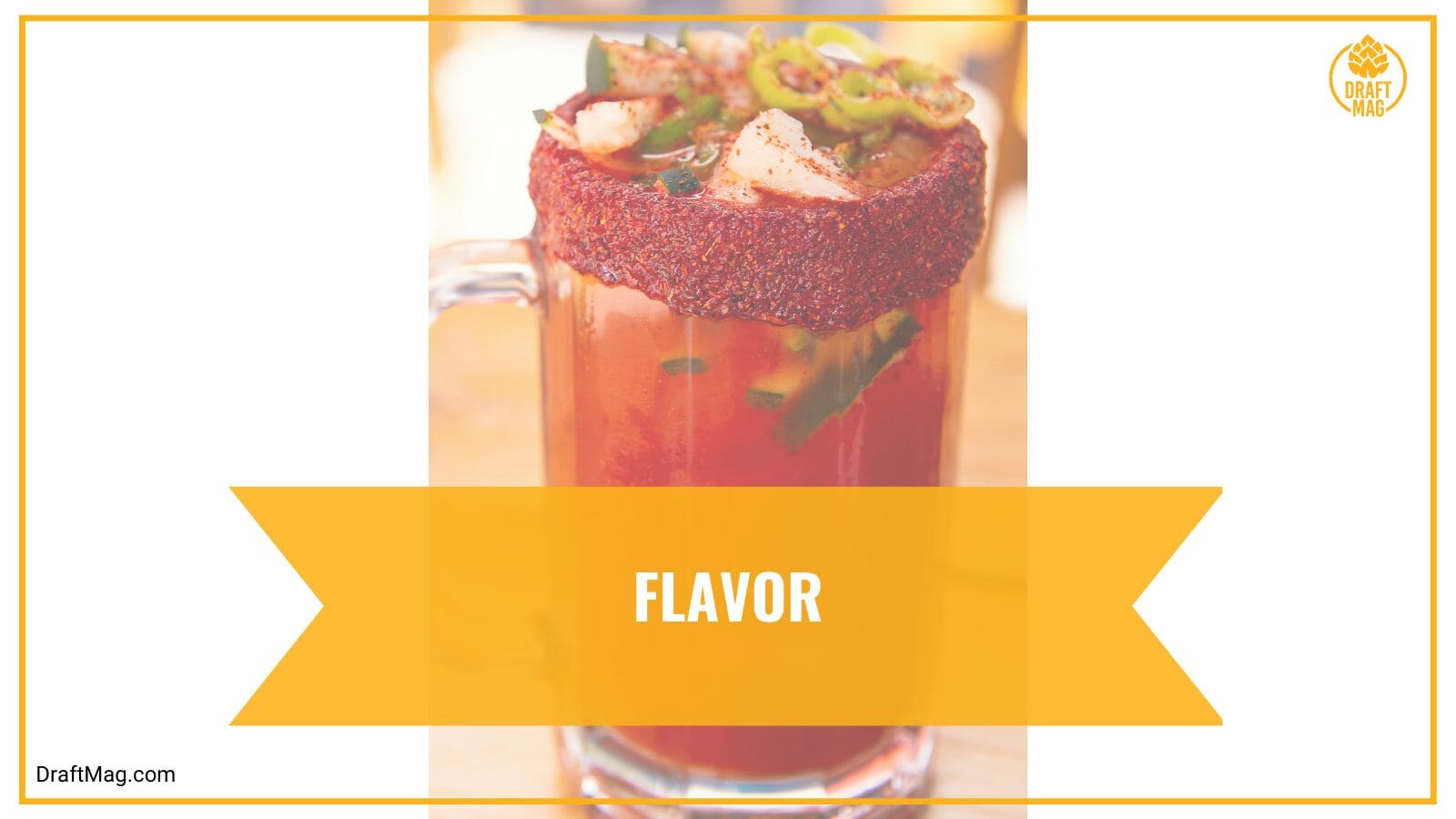 This drink has similar characteristics to clamato, so you get tomato flavor with the spiciness of garlic, red pepper, onions, and a lot of salt. Also, the alcohol presence is almost negligible.
– Food Pairings
Now that you know Sol Clamato's tasting notes, you're probably eager to discover the kind of food to pair it with. Generally, herb and spice beers have a more complex flavor than regular lagers. Therefore it's ideal to pair this beer with suitable dishes with similar strength to balance their flavors. So consider pasta with spicy sauce, Italian meatballs, grilled shrimp, tomato and cheddar frittata, grilled cheese, and bacon-wrapped scallops.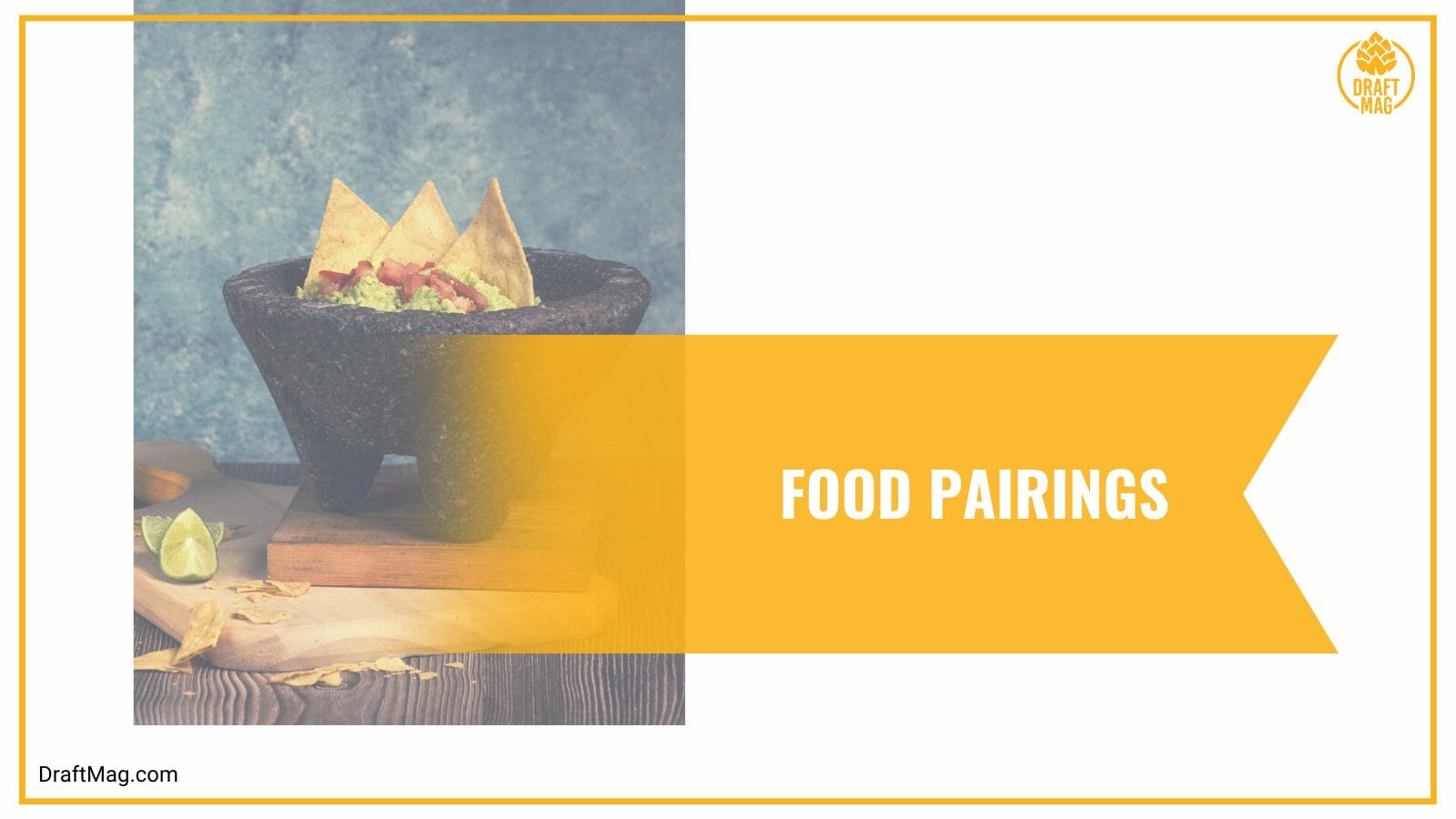 If you like cheese, consider pairing the beer with the likes of gruyere, mimolette, brie, parmigiano, mild gorgonzola, pecorino, cheshire, and asiago. Also, you can introduce desserts like apple crepes, chocolate cake, creme brulee, custard cake, pastries, and spice-infused desserts such as baked sweet potato, apple tart, or carrot cake. Other possible combinations include barbeque ribs, grilled garlic bread, bacon, vegetarian kebabs, grilled burgers, chicken wings, and garlic-mustard beef skewers.
In addition, Sol Clamato is ideal with bready desserts and a variety of spicy Mexican, Asian, and Thai dishes. You can also try it with cold cuts, gamey dishes, and grilled fish like salmon, tuna, swordfish, snapper, and sea bass. This beer is best served between 40–45 degrees Fahrenheit to unleash its spicy flavors.
Ingredients
Sol Clamato is brewed with the sister Sol Chelada ingredients, including:
Barley malt
Yeast
Hops
Inverted sugar
Water
Tartaric acid
Tomato paste
Maltose
Citric acid
Salt
Natural flavors
Nutrition Facts
Details about Sol Clamato's nutritional value are unknown, but it's likely to be the same as Sol Chelada since it has similar constituents. With this in mind, the 375ml can should contain about 158 calories, 20g of carbohydrates, and 1.8g of proteins. As expected of the style, this beer is high in carbs, and sadly, you can't drink it if you're watching your weight.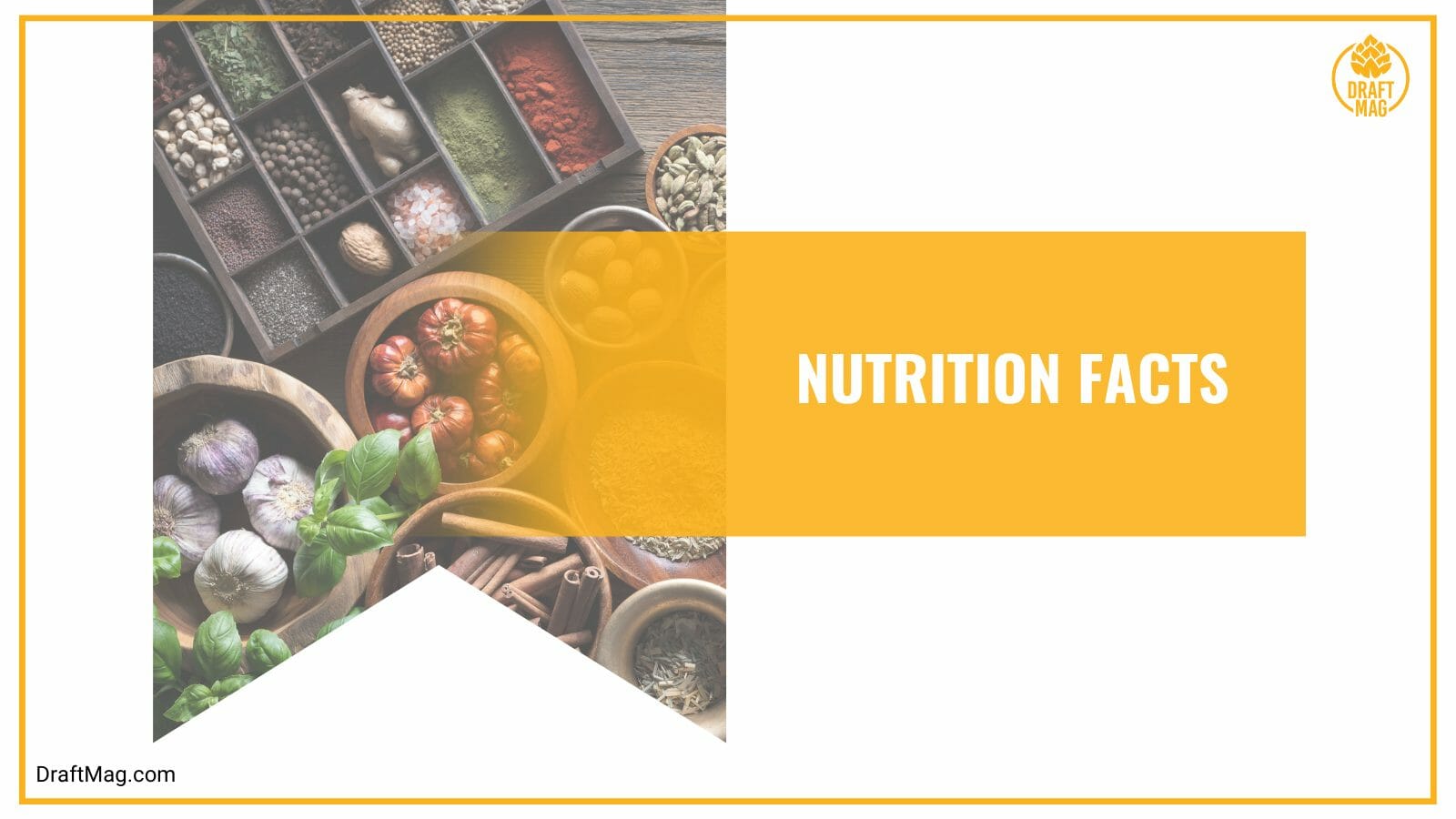 Also, with tomato being a chief ingredient, Sol Clamato is likely a good source of B vitamins, antioxidants, Iron, and potassium.
While the alcohol content is not specified on the can, a general school of thought pegged Sol Clamato beer alcohol content around 2.5 percent because it contains alcohol but it is not prevalent in the flavor profile. So a bottle or two will not get you boozy, but you may not be able to do much because the beer will quickly get you full, especially if you drink the 473ml can.
History
Sol Clamato was released in 2011 by Cuauhtémoc Moctezuma Brewery, a subsidiary of Heineken International in Mexico. The brand has performed well in the past and is today a leader in the Mexican beer industry.
In 2017, Cuauhtémoc Moctezuma agreed to a partnership with Molson Coors to help import the Sol brand to the cities they haven't reached in the United States (US). The brands include Sol Chelada Limón Y Sal, Sol Chelada Mango Y Chamoy, Sol Limón Y Sal, etc. Also, this agreement allowed the brewery to import Molson Coors brands into Mexico.
As a result of Sol Clamato's success, Heineken Mexico resorted to creating a variant in 2019 known as Sol Chelada, a 3.5 percent ABV beer, to expand the brand further. Sol Clamato is available in 376ml and 473ml cans in bars and restaurants across the US and Mexico.
Conclusion
If you followed this review closely, you would observe that Sol Clamato is more of a mix of beer and tomato juice. Here are some key takeaways:
Sol Clamato is an herb and spice beer with a 2.5 percent ABV.
The beer is full-bodied with lively carbonation.
The beer pours opaque and pink-red with a pink head that clears rapidly.
The beer's flavor mixes tomato, garlic, onion, and salt.
Don't be bored while taking this drink; introduce one or more of the dishes suggested earlier in this guide. However, don't restrict yourself to these foods; you can always improvise!