Bells Hazy IPA Review: The Official IPA From Bell's Brewery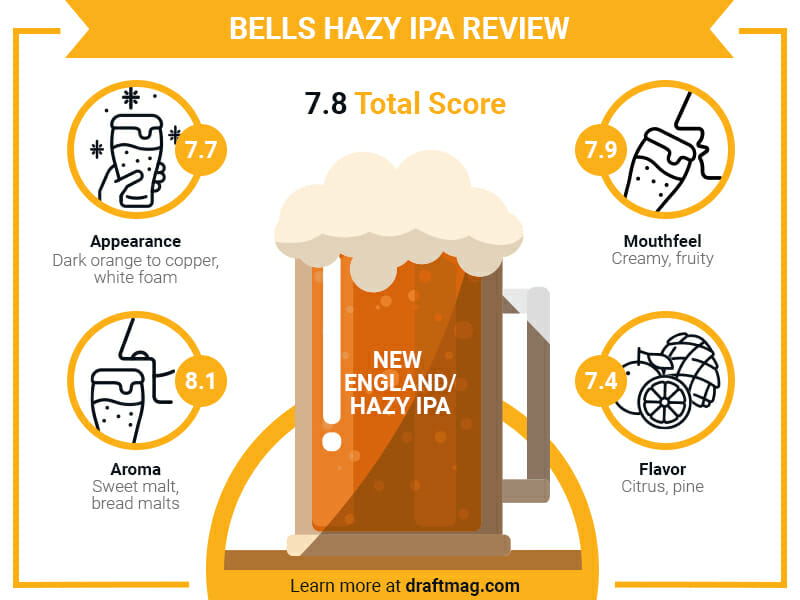 The Bells Hazy IPA is one of the best and most readily available hazy IPAs from the top craft breweries in the country, Bell's Brewery. Although it's a local IPA, you don't have to travel to Michigan to try out the beer.
It's a popular beer that can be found on the shelves of liquor stores around Michigan and the United States. If you're curious about the Bells Hazy IPA, continue reading our complete review.
Bells Hazy IPA Stats
| | |
| --- | --- |
| Country | United States |
| Brand | Bell's Brewery |
| Style | New England/Hazy IPA |
| Taste | Creamy, fruity |
| Body | Medium to full-bodied |
| ABV | 6.4 percent |
| Flavors & Aromas | Citrus, pine, sweet malt, bread malts |
| Serving Temperature | 45-50 degrees Fahrenheit |
Tasting Notes
Bells Hazy IPA Tasting Profile
Bells Hazy IPA Review
The Bells Hazy IPA is a 6.4 percent beer, dry-hopped with a wide range of hops and brewed with delicious wheat malt. The beer gives you a complex flavor ad aroma of peach, stone fruit, and tropical notes and finishes dry and bitter.
The Hazy IPA is recommended to those who enjoy hop-forward and want wheat beers. Although the beer is sold as a mass appeal brew in the city, it's a unique style for anyone who wants to try something new.
It features a smooth flavor, broad sweetness, and a creamy feeling on your palate. It is also highly carbonated.
– Appearance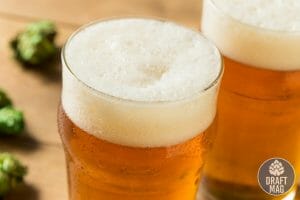 The Official Hazy IPA pours dark orange to copper into your glass and has a white foam on top that is retained for a long time. Because of the fizzy carbonation levels, the beer has a lot of foam on the rim of the glass.
Due to its style, it also has a hazy appearance but is not fully opaque or transparent. A nice lace is left on the glass due to the foamy head, which enhances the aroma.
– Aroma
The Hazy IPA is slightly muted on the nose, and you might have to take a stronger sniff to pick up the aromas. It features scents of sweet malt notes and fresh bread. There is also a hint of orange marmalade, combined with the herbal, piney, and orangey aroma.
– Mouthfeel
The Hazy IPA has a medium to full body and a good level of carbonation that increases the fizziness and aroma. The beer also has a creamy mouthfeel and an aftertaste of dry bitterness that fades away quickly. There is also a mild sourness.
– Flavor
As for the flavor, it is brighter and bolder than the aroma. On your first sip, it starts with bread sweetness and orange marmalade, combining candied lime and orange. Although you will taste the tropical fruits, they are in the background while the flavor is dominated by sweet citrus.
The beer features a sweet malt taste, a slightly piney character, and a good balance that doesn't throw you off while drinking. Although it's made with a mix of hops, the flavor is mild and not ideal for hop heads. Instead, the hops are well-balanced with the bread malts.
– Food Pairings
The Bells Hazy IPA goes well with a wide range of foods, depending on what you're interested in. It flows with savory foods like pizza, roasted chicken, picked fruits, garlic bread, mashed potatoes, and grilled vegetables.
The beer also goes with sweet foods and desserts like chocolate or fruit cake with cheese frosting. You can have the beer with grilled food, including pork belly, chicken, meat, and fish.
If you're interested in cheeses, pair your Hazy IPA with cheddar and other high-fat cheeses as the bitter hops cut through the fat. You can also pair it with spicy pepper cheeses or blue cheeses.
Ingredients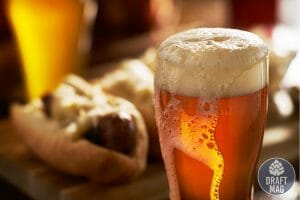 The Bells Hazy IPA is made with Mosaic, Azacca, El Dorado, Citra, and Amarillo hops, which result in tropical fruits, peachy flavor, and dry finish bitterness. It is also made with wheat malts which give it the bread-like, malty flavor.
Other ingredients in the beer include water and ale yeast. After brewing, the beer is double dry-hopped, although the hoppy flavor is not overwhelming. It is a refined beer for those who like wheat beers and hops in their brew.
Nutrition Facts
The Bell's Official Hazy IPA features 187 calories in a serving size of 12 ounces. It also features 12 grams of carbs and 2 grams of protein in the same size. The beer is not gluten-free and does not fit into a vegan or keto diet.
It is a wheat-based IPA that offers a smooth, approachable, and fruit-forward flavor. Since it does not have as many calories as other hazy IPAs, health-conscious people can check out this beer.
History
Bell's Brewery is a popular name in the United States, as the Michigan-based brewing company has been around since the mid-80s. It quickly achieved commercial success with its beers, and the Hazy IPA is one of the classic creations popular among beer lovers in the city.
Many beer lovers have crossed state lines to check out the Hazy IPA, making the brewery gain fans' trust in the city. The Official Hazy IPA was released by Bell's Brewery in March 2019 and was an instant hit because of its unique style.
It is the first hazy IPA from the brewery and a result of many years of research and development. The wheat-based IPA is inspired by the Oberon American Witbier and Two Hearted, also from Bell's. The beer competes with top choices like the Mind Haze and Hazy Little Thing.
Conclusion
If you want to try something different, the Hazy IPA from Bell's Brewery is the ideal choice. It's the perfect choice for those who enjoy wheat beers and also like hops in their brews, and here are some of the most important points on the Bells Hazy IPA from this review: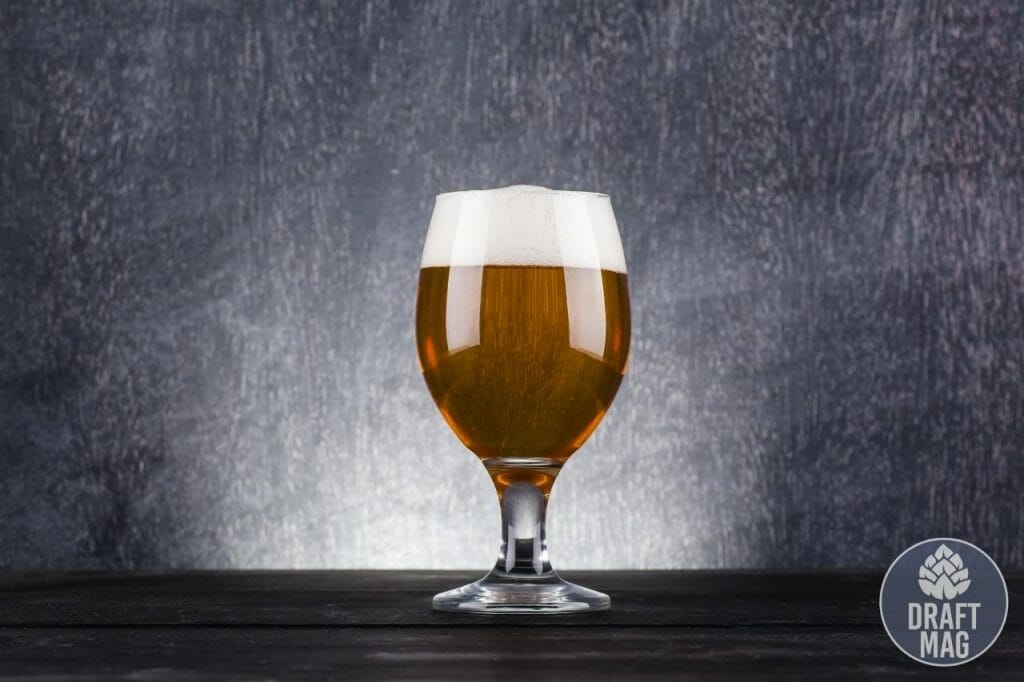 Bells Hazy IPA is a famous hazy ale from Bell's Brewery, with a 6.4 percent alcohol content.
The beer combines the flavor of wheat with hoppy fruitiness, giving you a medium to full body and a dry, bitter finish.
It has hints of bread and malty sweetness, candied orange and lime, and orange marmalade.
The beer tastes best when served in a pint glass, snifter, chalice, or goblet.
The Hazy IPA pairs well with savory, sweet, bold, and grilled food, depending on your preferences.
Whenever you're in the mood for something new, you should check out the Bells Hazy IPA. The wheat-based IPA is available in Bell's Brewery in Michigan or liquor stores all around the city.