Budweiser Black Crown Review: Try Out This Unique Malty Brew
Budweiser Black Crown lager has received mixed reactions from beer drinkers across the country. Known for its characteristic beer malt and hop taste, this beer is quite interesting. Our beer experts have examined it and curated a professional analysis to help you.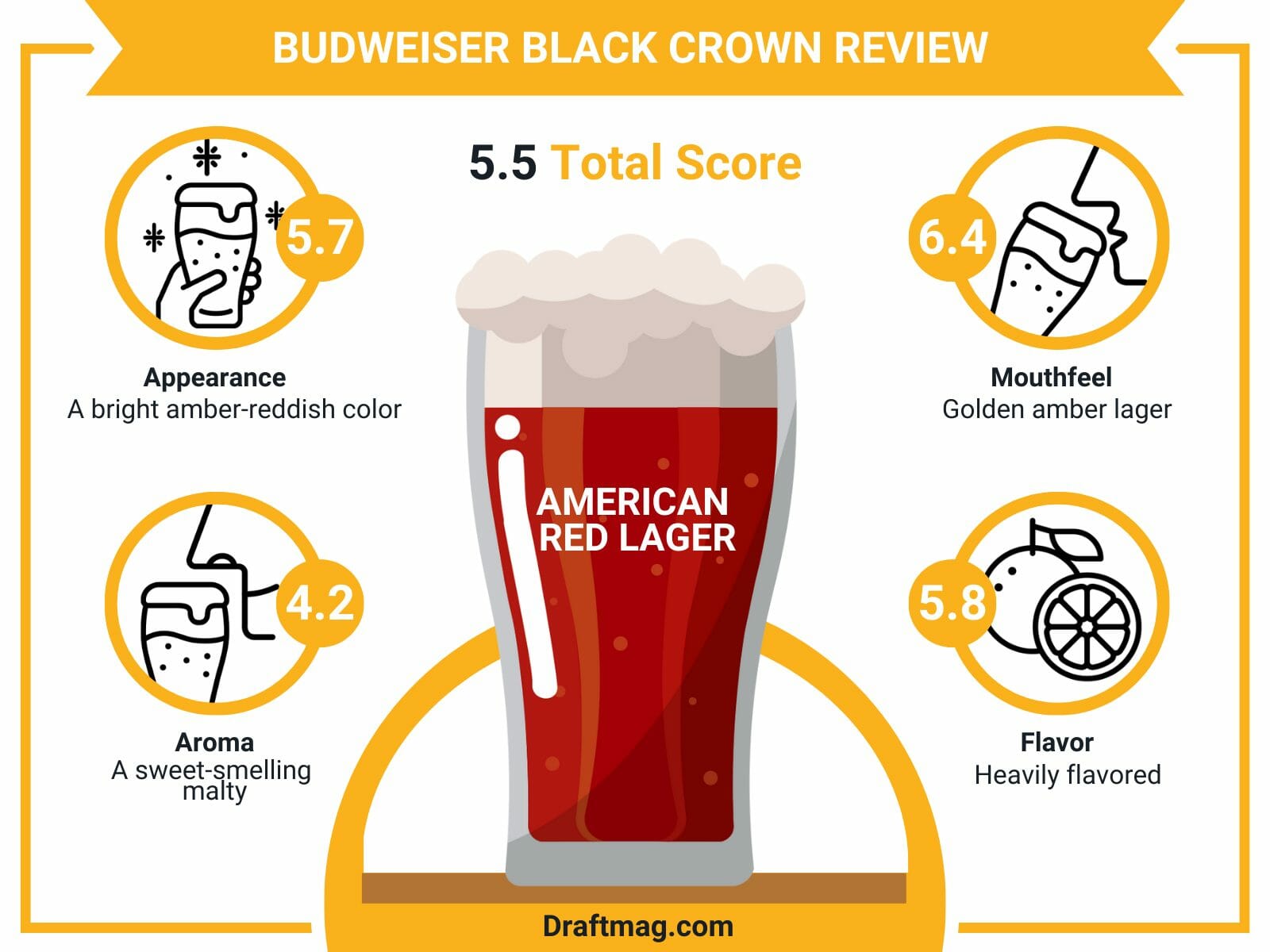 If you're curious to find out what the rave is all about, continue reading our review for a detailed breakdown.
Budweiser Black Crown Stats
| | |
| --- | --- |
| Country | United States (Missouri) |
| Brand | Anheuser-Busch |
| Style | American Red Lager |
| Taste | It tastes malty sweet, with a nice hoppiness that gives it a well-rounded taste. There's an unmistakable alcoholic presence. |
| Body | This beer is light-bodied with high carbonation. It contains a lot of fizz and gives the beer a crisp feel. |
| ABV | Six percent |
| Flavor and Aroma | Its flavor and aroma are caramel malts, hops, sweet corn, grass, and what may be pine. There's also an alcohol tinge. |
| Serving Temperature | 45 – 50 degrees Fahrenheit |
Tasting Notes
Budweiser Black Crown Tasting Profile
Budweiser Black Crown Review
Budweiser Black Crown was created from the minds of the brewery's top brewers, as they were instructed to create their own versions of the best-selling beer in the world. The results of this experiment gave rise to this brew, so it comes as no surprise that this is one of the best beers to come into existence.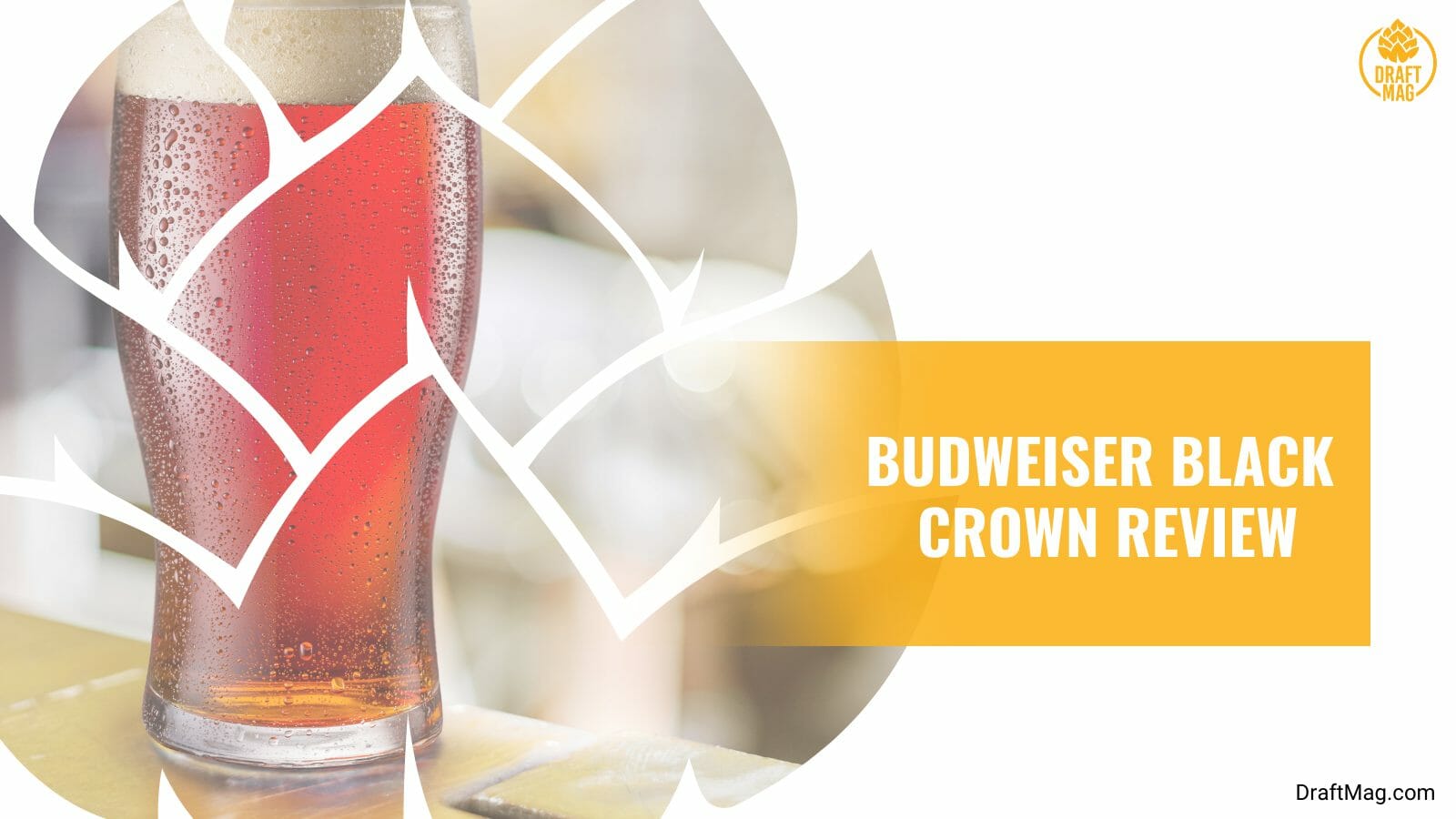 If you need a review that serves as a guideline for your next beer hangout, then this guide is all you need. We've created this unfiltered report based on the following categories:
– Appearance
This beer pours a bright amber-reddish color with a lot of carbonation. From the moment it pours into the glass until it eventually settles, you can hear its fizzy sound clearly, similar to a soda or seltzer. Once poured, you discover that unlike many lagers and beers in general, there's barely any foamy head here.
What appears at the top of the glass is thin and best described as non-existent. We believe this lack of a foamy head may be due to excess carbonation. Overall, this beer is eye-catching, if you can overlook its lack of frothy head or zero lacing.
– Aroma
This beer has a sweet-smelling malty and grainy note. You can make out what may be caramel or roast malts, coupled with a grainy smell reminiscent of corn. There's also an herbal, almost earthy note that reminds one of grass or straw, and a sourness that may be from the grassy note or pine.
It is impossible to miss the muted hop notes in this beer. You can also detect a tinge of alcoholic presence. While this beer's aroma cannot be compared with a craft beer, it still does slightly above average. Aside from its promising sweetness, it is great if you enjoy beers with heavy malty scents.
– Mouthfeel
Like its aroma, this golden amber lager has a sweet, lasting malty taste. It is light-bodied with a lot of carbonation and fizziness, giving it a crisp bite. Surprisingly, it is also very smooth on the palate. A lot of beer enthusiasts commend the lightness and crispness of this brew and coupled with the smoothness on the palate, it makes for a refreshing drink indeed.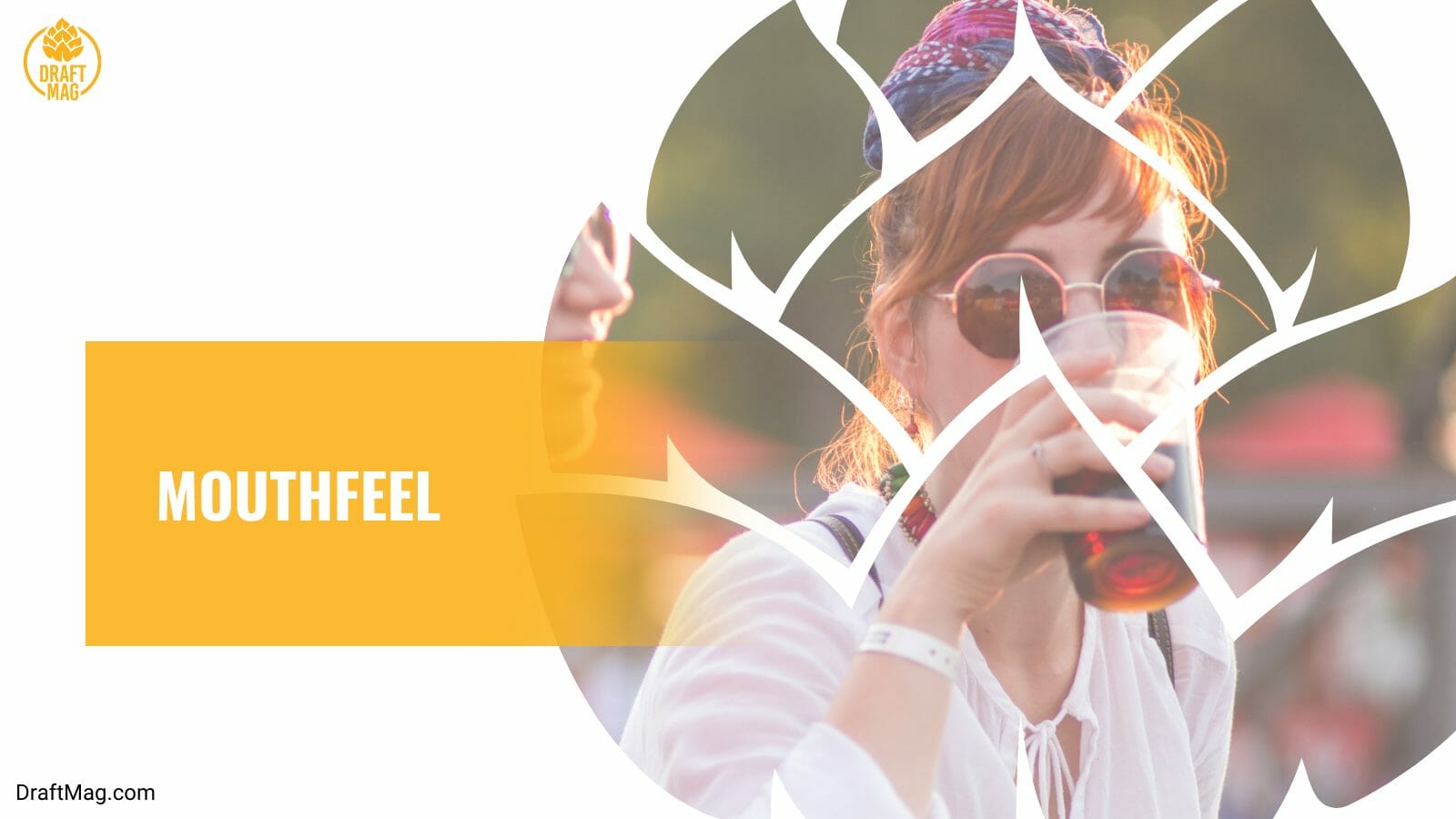 You can feel the alcohol, although it doesn't produce a hard burn. This beer borders on being watery, but you can tell that efforts were made to make it more substantial. With a malty essence and pleasant bitterness to balance its maltiness, this beer is smooth, easy to drink, and finishes slightly dry.
– Flavor
The predominant flavor of this beer is caramel malts. This beer seems more heavily flavored than most red lagers, which is nice, considering lagers are pretty bland. There's a moderate hoppy flavor and a grainy flavor that appears to be sweet corn or rice.
Its sulphuric/alcohol flavor is hard to miss, in addition to a sour flavor that brings to mind pine or nectar. Although many lovers of micro and craft brews would argue that this beer has no appreciable flavors, we think otherwise. If you enjoy moderately flavored brews, this one may not be a bad try.
– Food Pairings
Most experienced beer drinkers would agree that lagers are worth trying alongside any mildly or heavily flavored meal of your choice. You can pair it with spicy Asian dishes like Chinese chicken wings or spicy ramen noodles. Another exciting pairing would be with Indian curries and spicy Mexican meals like cilantro, chicken guacamole, and tacos.
If you're at a pub, you can't go wrong with this beer and a plate of mac and cheese, hamburgers, French fries, waffles, or pizza. Swiss cheese, lobster, steak, roast lamb, and spicy BBQ sauce are also great options, alongside simpler foods like salty nuts, pretzels, and popcorn.
Ingredients
Like several of its brands, Anheuser-Busch brews this beer with exquisite ingredients, including premium two-row caramel malt, four pure American domestic hops, and the original Budweiser yeast strain. It may also include rice or sweet corn and beechwood chips. The brewery incorporates its signature aging process to give the beer the distinctive taste that ranks it above Budweiser.
Nutrition Facts
This beer includes 165 calories, 11 grams of carbohydrates, two grams of protein, and zero grams of fat. This lager has a six percent ABV; hence, you shouldn't drink and drive. It is made without any addition from animals, making it suitable for vegetarians.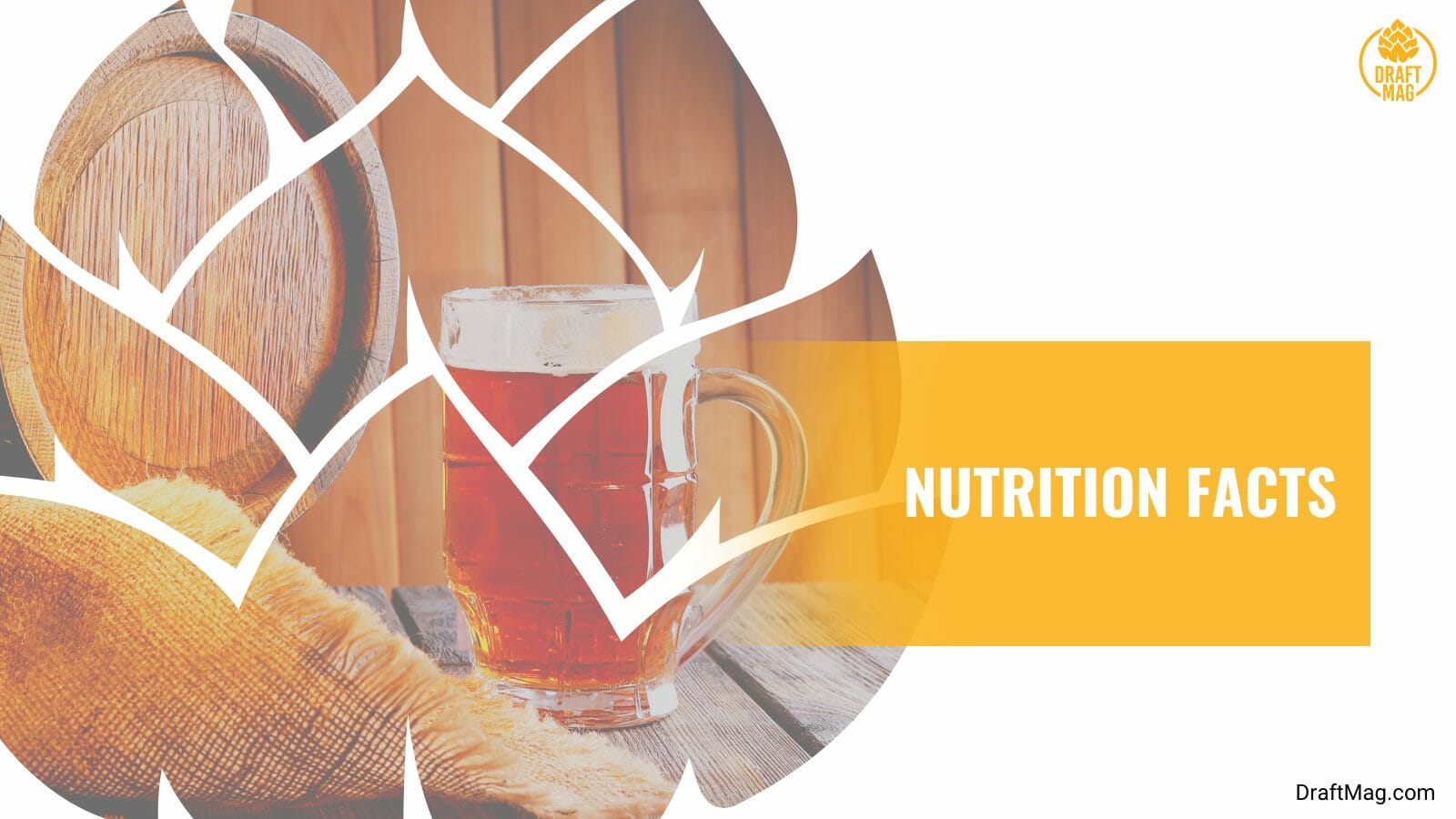 It also has a high amount of carbs, which means it should be taken moderately if you plan to lose weight or practice keto.
History
In January 2013, Anheuser-Busch announced the release of this lager. Before this, in 2012, the brewing company asked each of its 12 brewmasters to create their versions of one of the most well-known beers in the world. These recipes were combined and tagged "Project 12."
After some experiments and national sampling, the Budweiser Black Crown was released for the pleasure of beer drinkers across the country. The beer is available in 12 oz. bottles and can be purchased in bars, liquor stores, grocery stores, and online beer retail sites.
Conclusion
Budweiser Black Crown performs above average compared to the original Budweiser beer. Here's a summary of the points we discussed in this review:
Budweiser Black Crown Lager, with its six percent ABV, is produced by the famous Anheuser-Busch.
Its aroma and flavor are mainly caramel malts, hops, sweet corn, and grass.
It tastes heavily malty and sweet, balanced by a lingering bitterness.
This beer is light-bodied with high carbonation and a ton of fizz. It is crisp yet smooth and has a slick feel on the palate.
You can pair this beer with mac and cheese, pizza, spicy ramen noodles, hamburgers, and spicy BBQ sauce.
Several other craft lagers taste better, but Budweiser Black Crown shines. It has a rich malty taste and a befitting hoppiness that adds depth to its character.