Budweiser Copper Lager Review: Sweet and Chocolatey 
Budweiser Copper Lager is a delicious and tasty American amber lager that surprises your tongue with a creamy and chocolatey flavor, all with no burn. The beer will remind you a bit of chocolate pudding but offers a sweet caramel aroma with every sip.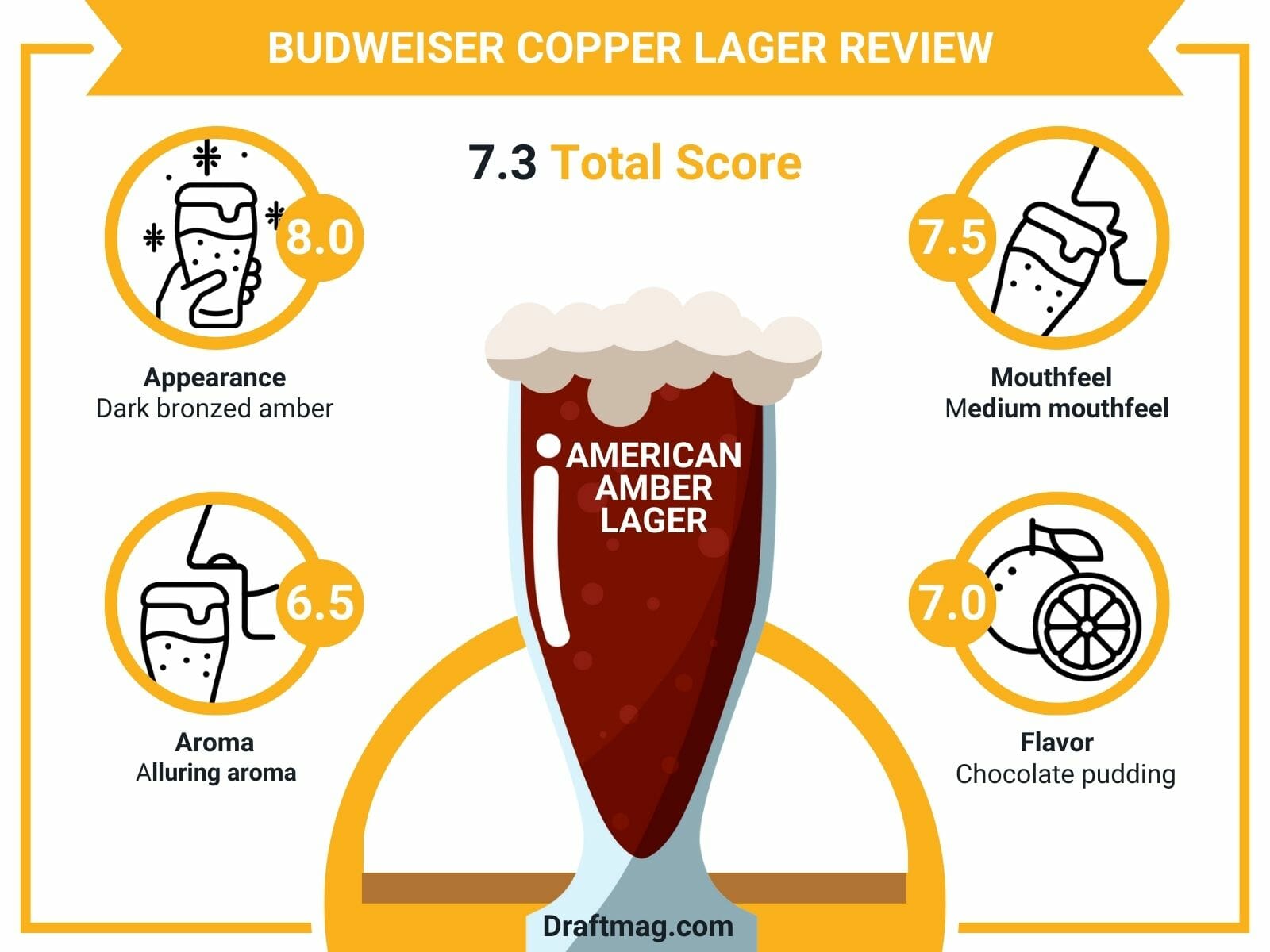 When you're in the mood for a sweet amber lager with a flavor that comes together with the same syrupy connection, this is an ideal choice.
To know more about this beer, keep on reading our review below, where we explore this red lager.
Budweiser Copper Lager Stats
| | |
| --- | --- |
| Country | United States |
| Brand | Anheuser Busch |
| Style | American Amber Lager |
| Taste | Caramel, sweet |
| Body | Medium body |
| ABV | 6.2 percent |
| Flavors & Aromas | Caramel, toffee, malts, cinnamon, vanilla, bourbon, brown sugar, chocolate |
| Serving Temperature | 45 – 50 degrees Fahrenheit |
Tasting Notes
Budweiser Copper Lager Tasting Profile
Budweiser Copper Lager Review
Bud Copper is an amber lager or a red lager made by Anheuser-Busch under the Budweiser brand. The lager features an alcohol content of 6.2 percent, which is well hidden, allowing the other notes to shine. With a delicious taste of caramel and a sweet base from start to finish, the beer is great for all occasions.
The beer tastes and smells like caramel, sweet malts, toffee, vanilla, cinnamon, brown sugar, bourbon, and chocolate notes. It has a bronzed amber color as it pours into your glass and a medium body that feels thick and smooth as you swallow.
It is a semi-sweet lager that should be served at a slightly warm temperature, from 45 to 50 degrees Fahrenheit. Serve it in a pilsner glass, which is tall and slim, showing off the dark color (you can pick any pilsner glass you want since all best pilsner glasses share the same characteristics). It goes great with bready foods and sweet desserts and is a pleasant beer for a warm day.
– Appearance
On the pour, the Copper beer has a dark bronzed amber appearance that looks great in your glass. The beer is clear too, and this allows you to easily see the bubbles from the carbonation. Its attractive color makes it alluring to drink, unlike a standard Bud Light.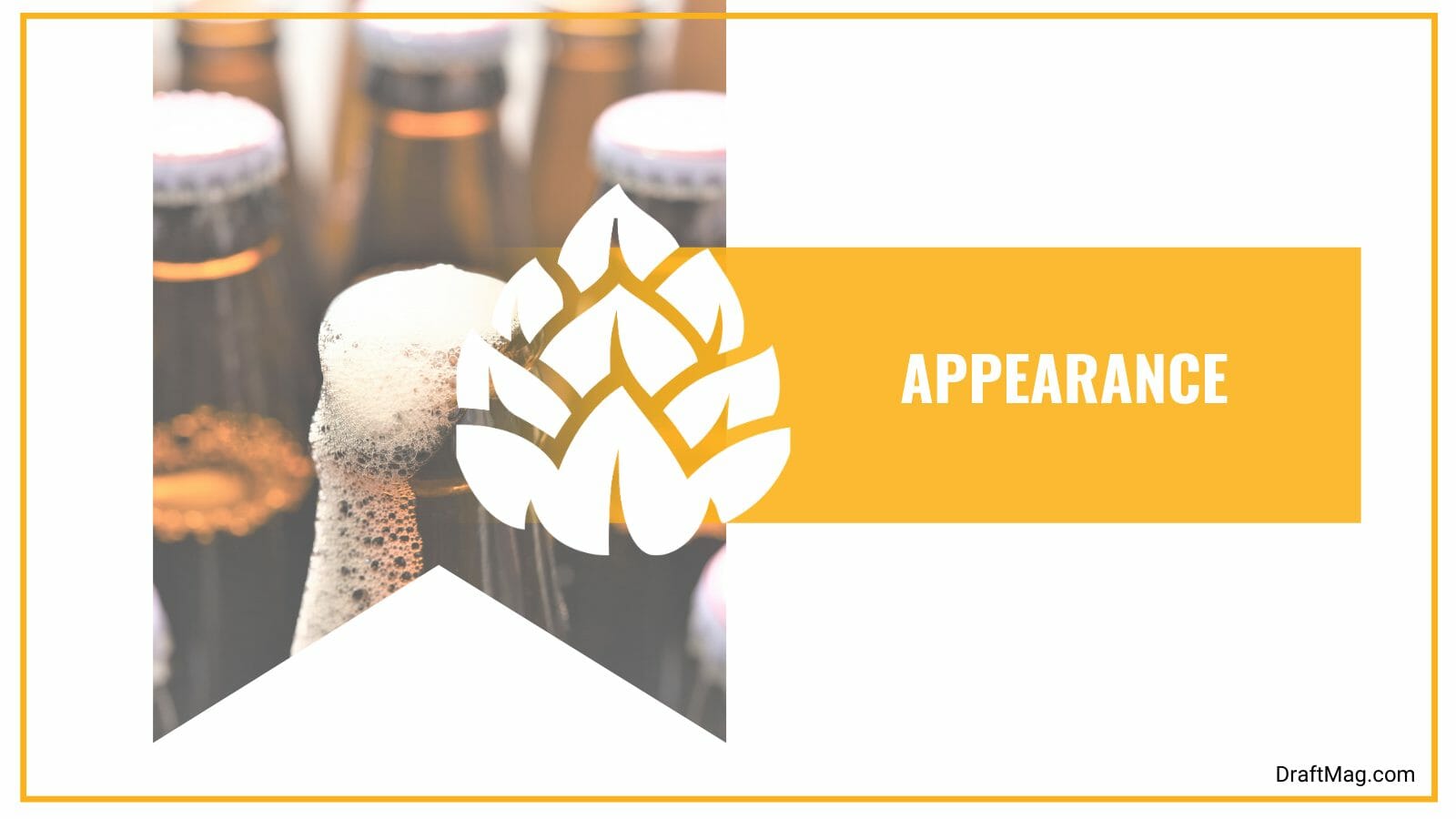 Atop the beer is a chunky tan head. It goes as high as three fingers, with a puffy and rocky appearance. It evenly subsides into your glass, leaving a splendid pattern of lace around the glass.
– Aroma
The nose of the Bud Copper is semi-sweet and fruity, giving you a well-balanced and alluring aroma. It offers notes of grainy and bready caramelized malts in the aroma, with muted fruitiness. You might also notice some boozy notes in the scent.
You might also notice aromas of caramel, vanilla beans, toasty chocolate, molasses, caramel malts, nuts, and toffee as you drink the beer, all in the aroma.
– Mouthfeel
In the body, the lager gives you a medium mouthfeel, but it still leans towards the light as there is a slight crispness. The crisp body goes well with the velvety texture, and it feels smooth and slick, going down easily. It is also a bit syrupy on the palate.
The mouthfeel is thin because of the moderate carbonation, but it is not watery. You might feel sparse bubbles on your tongue, along with the syrupy feel.
– Flavor
The flavor of the amber lager will remind you of a simple chocolate pudding, as it comes with different notes. The flavor has different syrupy notes, and it all weaves together to give you a delicious feel. It gives you notes of toffee, caramel, molasses and vanilla beans, with a bit of bourbon that burns a bit at the end of your tongue.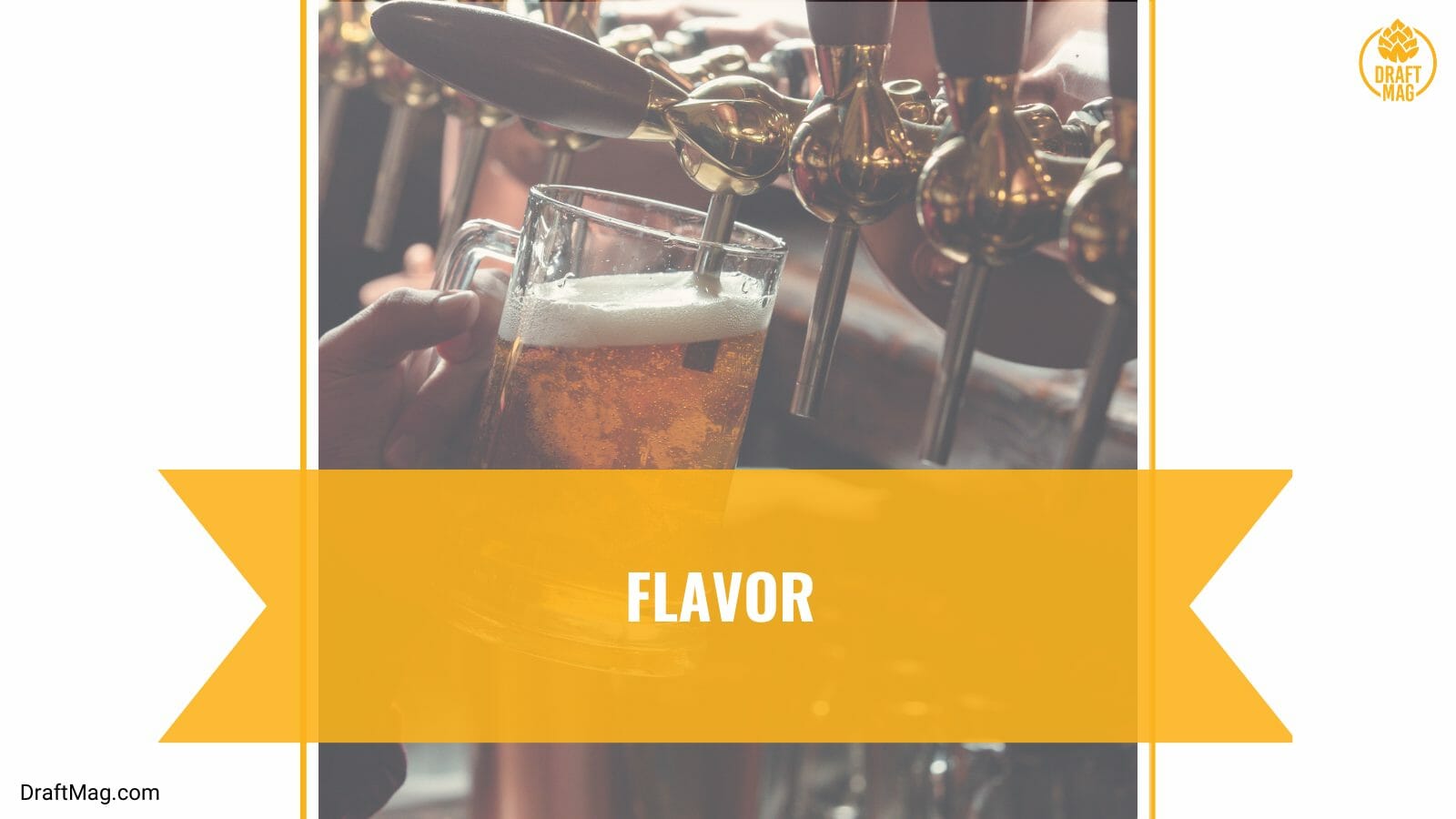 The malts in the flavor are toasty and nutty, with a lot of caramel in the taste. The flavor is biscuity and grainy, and the caramel malts start from the beginning and go to the end. You might notice a bit of woodiness and muddled fruits of apples and pears. There's no hoppy bitterness but there is a slight bourbon bite.
– Food Pairings
The Jim Beam Copper lager goes well with hearty dishes because of the strong chocolate and toffee notes. Enjoy the beer with a rich stew, sausage dishes, a hearty brisket, barbecue pulled pork, and jerk chicken. You can have it with grilled, smoked, barbecued, and fried dishes, especially chicken, pork, turkey, and game meats.
The malty flavor goes well with smoked sausages and candied nuts. It also goes well with bready foods, so try out a burger, hot dogs, pizza, jeon, pancakes, sandwiches, tortilla dishes, and more. The beer also goes well with fish dishes, so try it out with sushi.
As for your cheese pairing, you can enjoy the amber lager with lighter cheeses. Try out feta cheese, burrata, and fresh goat cheese. If you want to have dessert with your beer, enjoy it with a creamy chocolate cake, vanilla ice cream, brownies, salty nuts, and a dulce de leche.
Ingredients
The Copper beer is made with malts, hops, yeast and water, all balanced out to give you a distinctive flavor and aroma. The malts used to make the beer include two-row barley malts and caramel malts. These give you a sweet base of chocolate, caramel, and vanilla and lend to the body.
As for the hops used to make the beer, they are Willamette hops. These hops give you a bit of fruit and other notes as you swallow. Aside from this, the beer is aged in Jim Beam bourbon barrel staves, which give you a slight bourbon bite and a bit of woody oaks.
Nutrition Facts
For every 12 ounces of the Budweiser Reserve Copper Lager, you get an alcohol content of 6.2 percent. The beer is not too boozy, although you will smell alcohol in the aroma as you drink it. It has low bitterness units, as there is a lot of sweetness from the malts and even the hops.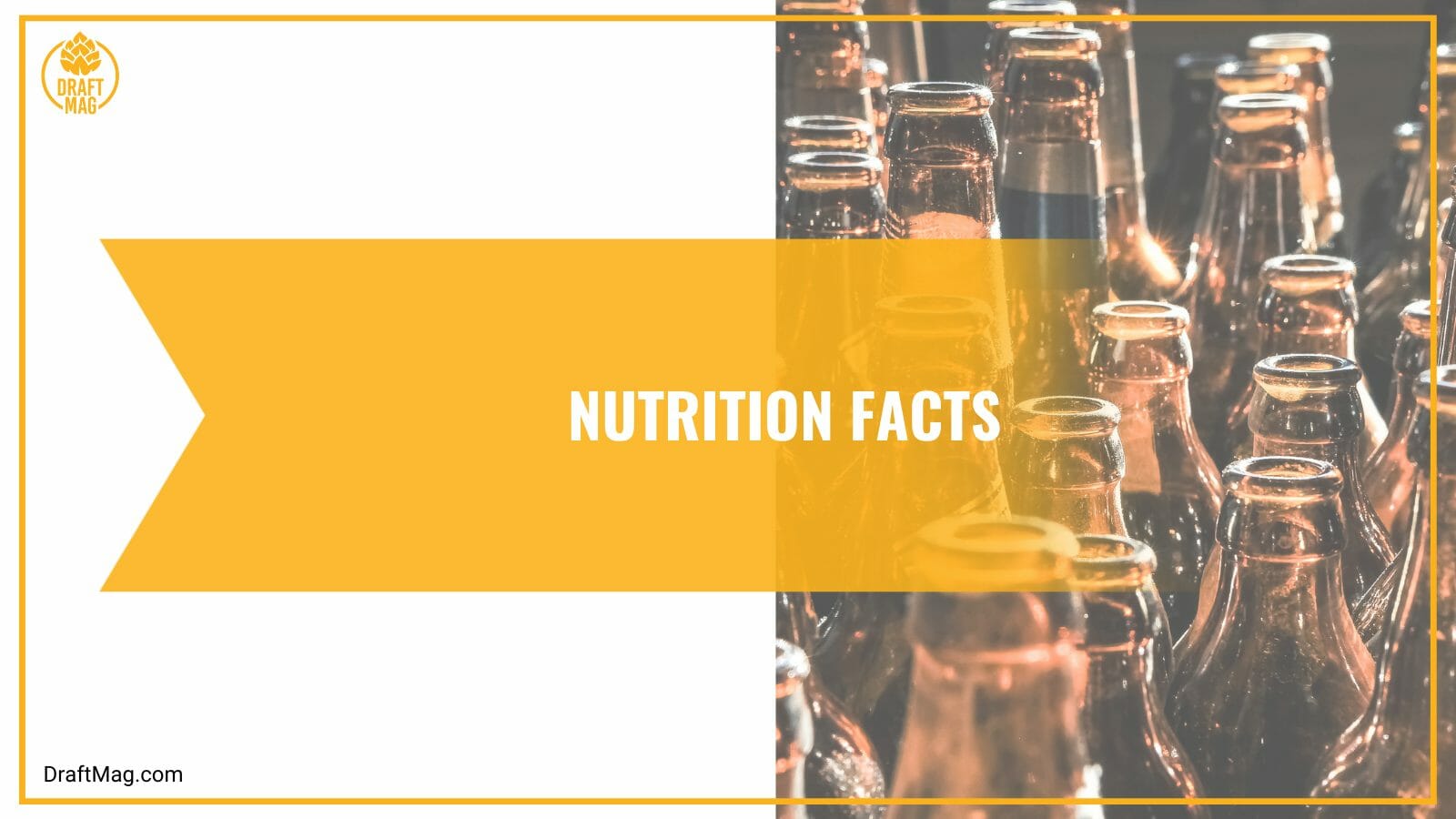 The beer has 196 calories in every serving, which is a decent level. There are also 15.9 grams of carbs and 2.9 grams of protein. The carbs level makes it unsuitable for those on a keto diet since it is too high.
History
The Copper beer was released in 2018 by Anheuser Busch under the Budweiser brand. It is one of the most popular brands from the brewery, and while this is a well-known beer, unlike Bud Light and more, it is still a good choice. The beer was retired in 2021, so it will be a bit difficult to get the beer today.
Anheuser Busch was founded in the 1850s, while the Budweiser brand dates back to 1876. It is now one of the most well-known breweries in the industry. Other popular Bud beers include Light, Light Apple, Light Mango, and more.
Conclusion
Whenever you're in the mood for a lager that is unlike the standard, you should attempt to give the Copper beer a try.
Here's a rundown of what our review covered:
The American amber lager features an alcohol content of 6.2 percent.
It has flavors and aromas of chocolate, toffee, caramel, malts, cinnamon, vanilla, brown sugar, and bourbon.
The beer is made with two-row barley malts, caramel malts, and Willamette hops.
This beer is best served in a pilsner glass at temperatures from 40 to 45 degrees Fahrenheit.
The brew should be paired with hearty dishes, bready foods, grilled and smoked food, fish, feta cheese, and chocolate cake.
It would be hard to give the beer a try since it is retired, but you can look out for it online or at stores.