Lychee Beer Review: A Journey Into This Taiwanese Beer Brand
Lychee beer is a fruit beer made from local Taiwanese ingredients. The self-acclaimed "natural and romantic" beer is light and brewed with 9 percent fruit juice; thus, it's loved by old and new beer drinkers alike.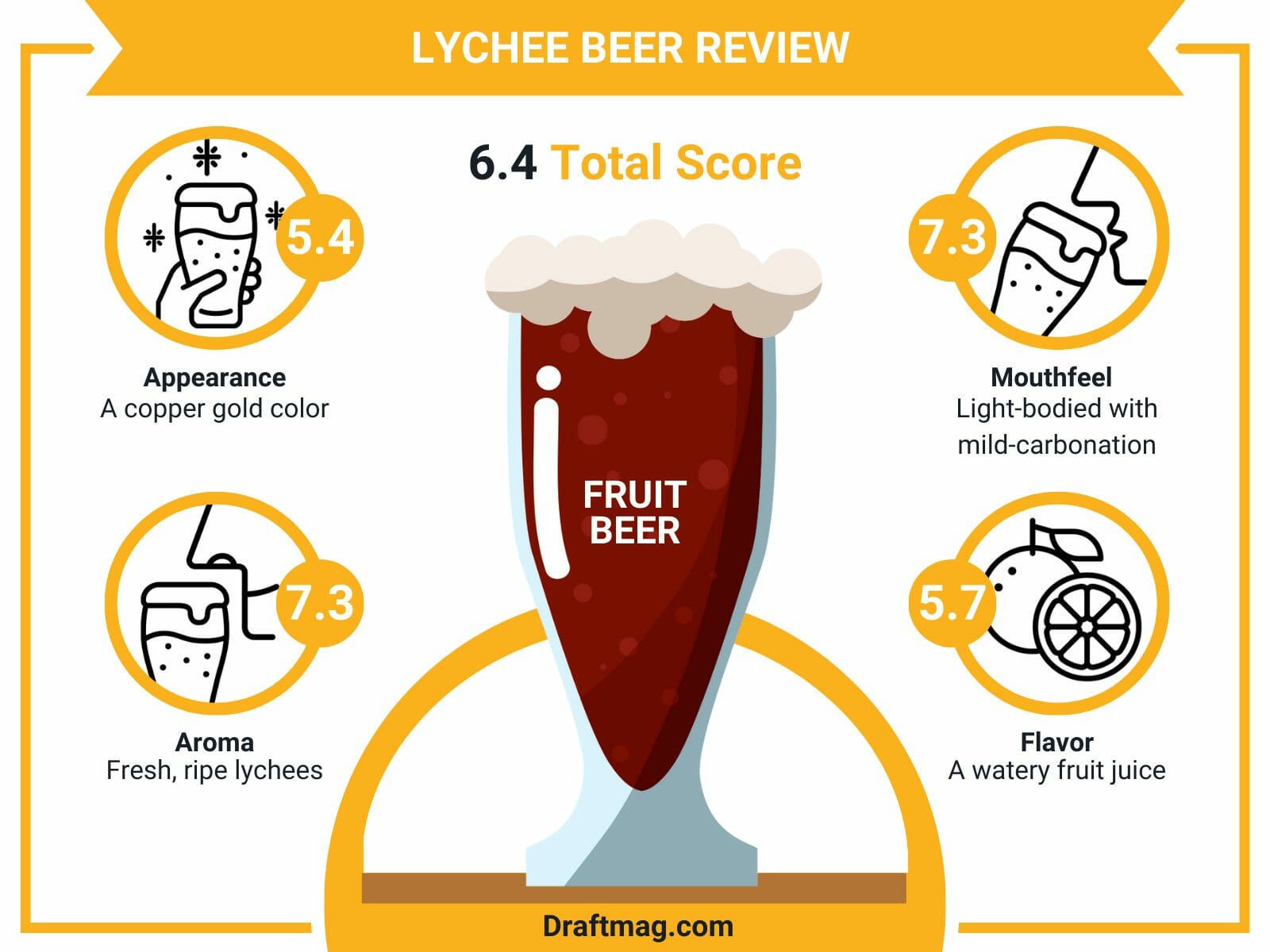 You should try this beer if you love lychee or fruit beers in general, but you don't want to do so without getting a hint about the beer. For this reason, we've researched and created this detailed review to give you a heads-up on what the brew offers, so keep reading!
Lychee Beer Stats
| | |
| --- | --- |
| Country | Taiwan |
| Brand | Taiwan Tobacco & Liquor Corporation |
| Style | Fruit beer |
| Taste | Lychees |
| Body | Light |
| ABV | 3.5 percent |
| Flavors & Aromas | Lychees, Ponlai rice |
| Serving Temperature | 40-45 degrees Fahrenheit |
Tasting Notes
Lychee Beer Tasting Profile
Lychee Beer Review
The craft beer industry is broad, and fruit beers are probably the most innovative styles because there are various options at your disposal. All you need is to select a fruit, incorporate it with regular beer ingredients, and you're good to go.
Lychee is a popular fruit in Taiwan and southern China, which is why the Taiwan Tobacco & Liquor Corporation used it to brew Lychee Beer Sweet Touch.
– Appearance
The beer Lychee is offered in a pink can with a beautiful design of the fruit on it. You may expect it to have the same color as the can, but this is not the case.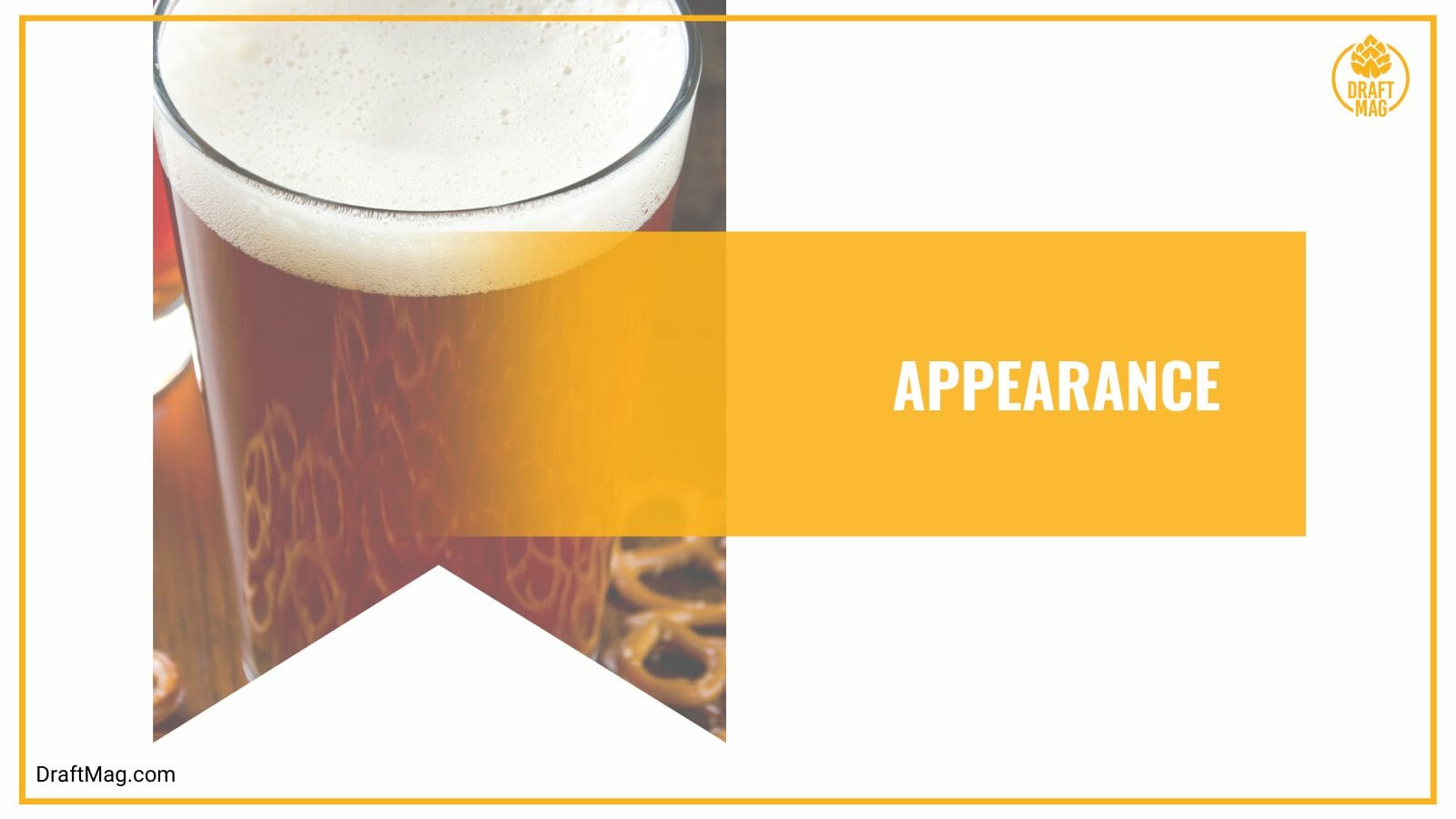 Lychee beer appears clear copper gold with mild carbonation bubbles. Also, you get an off-white head about two fingers thick, leaving a bit of lacing.
– Aroma
The aroma is nothing but fresh, ripe lychees such that once you take a whiff, you already know the beer's primary ingredient. Following this is a hint of fresh flowers. However, malt and alcohol presence isn't felt.
– Mouthfeel
Lychee fruit beer is light-bodied with mild carbonation and lightly syrupy on the palate, feeling like a less fizzy soda. Also, there is no alcohol warmth with the beer. Being a light-bodied beer, there is no lingering bitter aftertaste. In fact, there's no distinct aftertaste at all.
– Flavor
This Taiwanese beer exudes simplicity like a watery fruit juice, and it is sweet with lychee flavor covering your taste buds. Following this are hints of malt and Ponlai rice.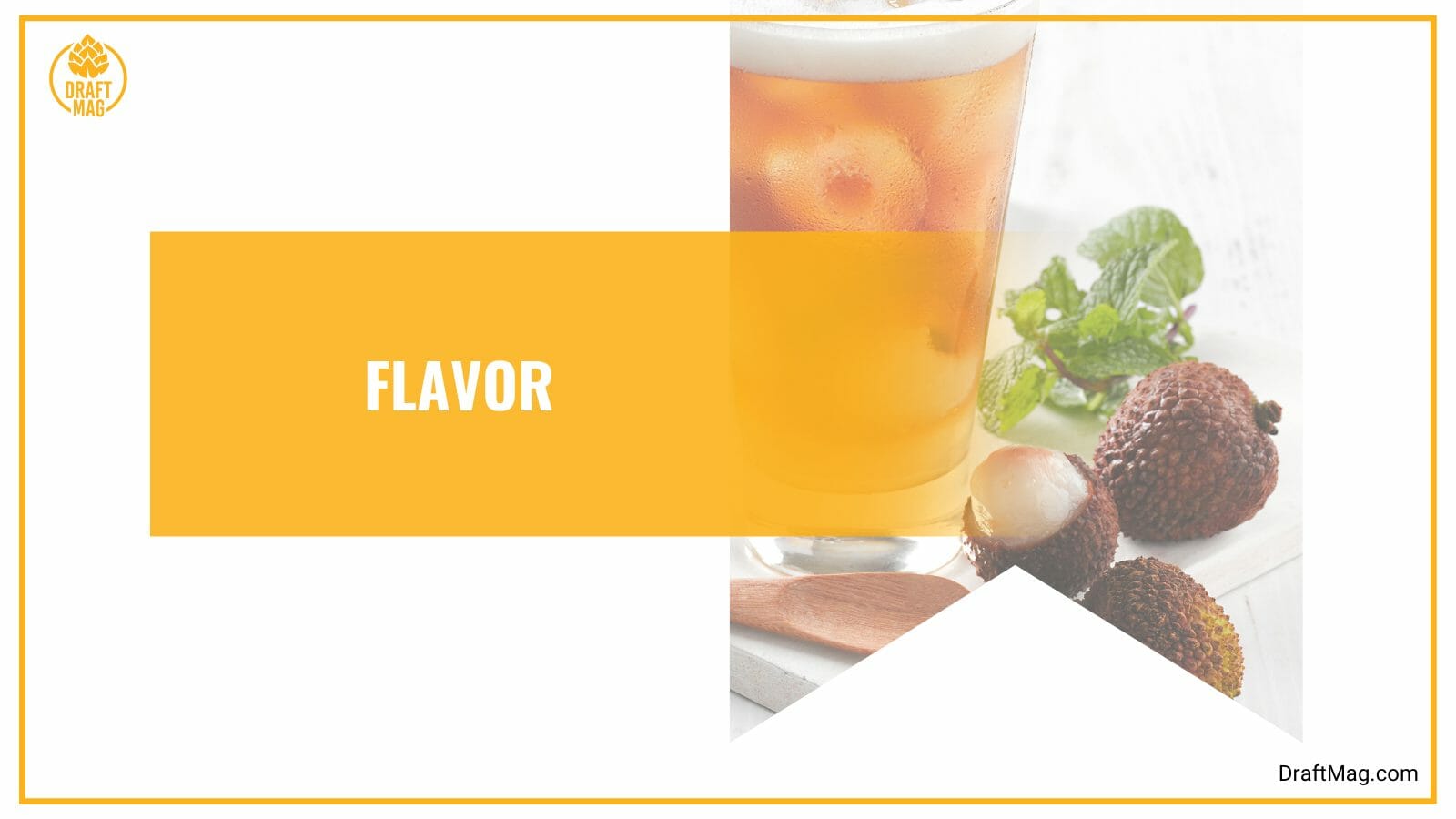 However, these flavors don't linger; as a result, there is no distinct note on the back end. Also, while this beer contains hops, they are definitely in minute quantities, and that's why there is no distinct bitterness to it.
– Food Pairings
Now you know Lychee beer's flavor profile but do you know you can enjoy it with certain dishes? A variety of foods have an affinity for fruits, so pairing this beer is not a big deal. One food that's common with beers is cheese, so for the Taiwanese Lychee beer, consider the likes of brie, feta, gorgonzola, cottage, mozzarella, chevre, Camembert, and ricotta. Foods based on fruit affinity include meats like chicken breast, grilled turkey, pork, duck, and pork kabobs.
Furthermore, Lychee beer is an ideal match with fresh vegetables and fruit salads. However, the beer's mild carbonation may not be perfect for cleansing the palate when eating greasy foods like fried fish, plantain, or french fries. Therefore, go for alternatives like salty snacks such as peanuts, edamame, potato chips, mini pizza, kale chips, and pickles. Also, you can try sushi, sandwiches, sausage, clams, burgers, and seafood like catfish, shrimp, scallops, salmon, haddock, lobster, tuna, and sardines.
Don't overthink dessert; choose fruit-based ones like banana pudding, strawberry cake, mandarin cake, mango lychee pudding, apple pie, lychee butter cake, and fruit trifle. Other desserts that can join the table include cheesecake, biscuits, cookies, pastries, and crème brûlée. Serve between 40-45 degrees Fahrenheit to get the best of Lychee beer.
Ingredients
Lychee beer recipes include general beer ingredients and those local to Taiwan. They include:
Barley malt
Hops
Water
Fructose
Yeast
9 percent lychee juice
Rice
Nutrition Facts
A 330ml can of Lychee Taiwan Beer contains about 130 calories and 5g of carbohydrates. The beer has a low carb content, making it suitable for all legal age populations, especially those on weight loss programs. Also, the ingredients show that it contains lychee juice, which is a good source of vitamins and minerals like copper and potassium, and antioxidants like rutin and vitamin C.
Also, the beer has a low alcohol content of 3.5 percent, which is within the range of a typical fruit beer. Therefore, you can drink several bottles and remain clear-headed, but as every beer campaign will mention, you should drink responsibly. This is because excess alcohol is harmful to your liver.
History
Sweet Touch Lychee Beer is produced by Taiwan Tobacco & Liquor Corporation in the Republic of China (ROC).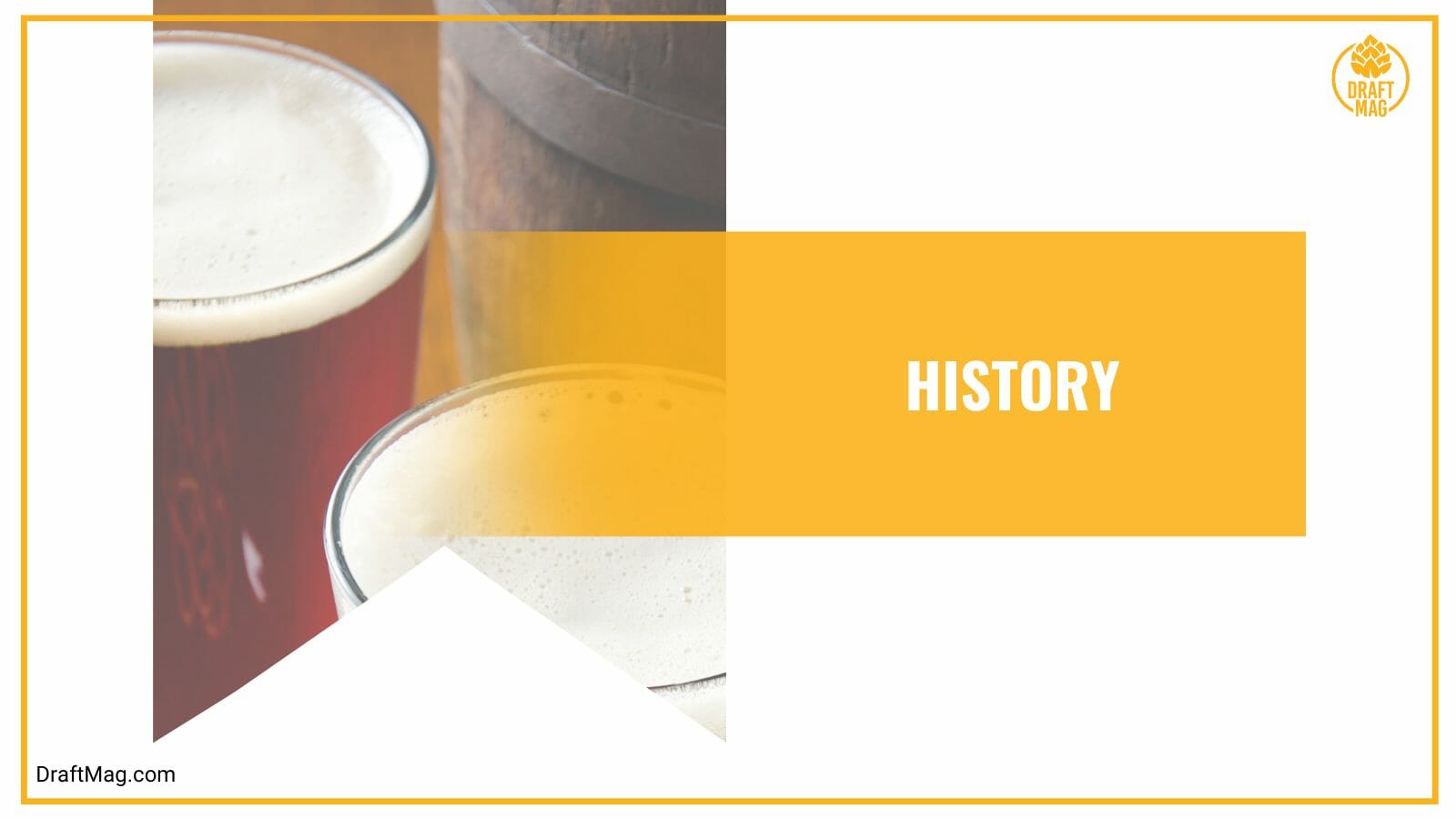 The company, which has existed since 1901, began as a monopoly market and the only recognized brand dealing in selling and distributing tobacco and liquor.
Taiwan Beer is TTL's leading and most recognized brand in Taiwan, with beer offerings that project Taiwanese culture by including Ponlai rice in the ingredients. Aside from beer, TTL also produces wines, distilled spirits, and Chinese herb liqueurs.
Later in 2002, the World Trade Organization admitted Taiwan and stopped TTL's monopoly. Then in 2003, TTL released four Taiwan brands including Mine Amber, Gold Medal, Mine Dark, and Draft. Others include Honey Lager and fruit beers like pineapple, white grape, green plum, mango, grapefruit, and apple. The Lychee beer is available in 330ml cans online and in grocery stores and convenience stores in Taiwan.
Conclusion
Sweet Touch Lychee beer is a drink you'll love if you are a fruit beer enthusiast or if you generally love fruits. Here is a summary of our review:
Lychee beer is a fruit beer with a 3.5 percent alcohol content.
The beer is light-bodied with mild carbonation.
The beer is brewed with barley malt, water, fructose, hops, lychee juice, rice, and yeast.
The beer's flavor is simple, with dominant lychee notes and hints of rice.
Fruit beers are versatile, so don't be scared to try other options if you get tired of the food suggestions in this review.