Canned Heat Brewing Review: Top Craft Beers in Massachusetts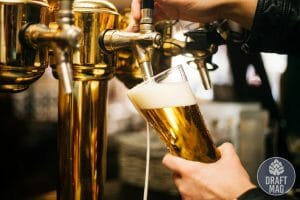 In our Canned Heat Brewing review, we detail all you need to know about one of Massachusetts' leading craft beer companies. The brewery is well-known for its delicious craft beer, offered on tap and in cans for takeaway.
The brewery offers delicious snacks and is dog-friendly, too, offering you a fantastic craft beer experience. Learn more about this brewery in our complete guide below.
Canned Heat Brewing Review
Take a look at this in-depth review of Canned Heat Brewing, including their offerings, best beers, and what you can expect when you pay them a visit.
– Quick Overview
Address 
52 Ferry St, Fall River, MA 02721, United States
Hours

Monday-Wednesday: Closed
Thursday-Friday: 4 pm – 9 pm
Saturday: 12 pm – 9 pm
Sunday: 12 pm – 6 pm

Tours
No
Most Popular Beers
Juelz, Suppah, Ibex NEIPA, Hop Boggie, Where's the Freakin Clickah
Prices
$$
Growlers
Take-out available
Food
Snacks available
Kids/Pets
Both are allowed
AC
Yes
Parking
Private Lot
Bathrooms
Clean with hand washing station
– Offerings
There is a wide range of beers offered at Canned Heat regardless of the beer style that you're interested in. Their most popular beers are usually imperial and hazy India pale ales, but you're not limited to this style.
You can also look out for wheat beers, American brown ales, double stouts, pastry stouts, and fruited sours. The ABV of their beers is between 4.5 and 11 percent. The tap list at this brewery changes regularly, but it usually has some of its popular options.
Here is what's currently on tap at Canned Heat Brewing Co.
Tempest IPA: 6.6 percent ABV
Juelz New England IPA: 6.8 percent ABV
Where's the Freakin Clickah New England IPA: 6.6 percent ABV
Mad Professor New England IPA: 6.8 percent ABV
Waves of Wheat Blackberry Wheat Beer: 5.3 percent ABV
Waves of Wheat Pineapple Wheat Beer: 5.3 percent ABV
Bay Cruiser Session IPA: 4.9 percent ABV
1745 Kolsch: 4.9 percent ABV
Papa's Pilsner: 5.3 percent ABV
Mill Saw Saison: 6 percent ABV
Mill Stone Porter: 6 percent ABV
Roundabout Pink Guava and Mango Fruited Sour: 5.7 percent ABV
Roundabout Blood Orange and Tangerine Fruited Sour
– Best Beers
If you're visiting Canned Heat for their delicious beers, you might be confused about what to go for. Fans of NEIPAs will feel right at home at this brewery. Here are some of their top beers.
Juelz is a New England IPA and one of the most popular beers from Canned Heat Brewery. The beer has a crisp and smooth taste, with a light malt character that offers you good balance. It finishes sweet and hoppy and clean despite its style. It has a 6.6 percent ABV
Where's the Freakin Clickah
Another top New England IPA from Canned Heat is Where's the Freakin Clickah, well-liked among beer drinkers for its floral and hoppy bitterness, which is well balanced with a juicy and citrus sweetness. The aftertaste is sweet and hoppy, while the light malts offer a good balance to the beer.
You should also look out for the Mad Professor, which features the hazy NEIPA style. The beer pours a dark golden straw and is opaque, with flavorful and aroma notes of tropical fruits like oranges, pineapple, and tangerine. There are also hints of berry, lemon, and cherry, and the brew will finish light and slightly bitter.
Also, try out the Bay Cruiser while at Canned Heat, which is brewed with Galaxy and Citra hops. It is a highly seasonal beer with a bright yellow and hazy appearance. The flavor and aroma are led by tropical fruits, balanced with grapefruit, pineapple, and orange peel. It's a bit dank with moderate herbal bitterness and finishes slightly dry.
If you're not in the mood for an IPA, Papa's Pilsner is a top choice. The delicious pilsner has a bright golden color, topped up with a fluffy white head. It has aromas of citrus fruits and a biscuity backbone from the malts, and this follows into the flavor. You can taste fruits and floral bitterness, finishing with a dry and lingering bitterness.
– Customer Experience
Canned Heat Brewing has been praised by its customers for its excellent customer service and dog-friendly environment. Aside from the beer, the brewery is clean and friendly, and the taproom offers a fantastic view of the bay.
Although it might be hard to get good parking, the taproom is designed for comfort, with large couches, bean bags, and coffee tables. They also offer samples of beers before you purchase them and a full food menu.
– History
Canned Heat is a microbrewery located in Fall River, Massachusetts, and is known as one of the top breweries in the area. The brewery was founded in 2018, with a selection of year-round and seasonal beers. Since it was founded, Canned Heat has made over 130 craft beers.
The Canned Heat CBC is based on the idea of making exceptional beer, and its brews are driven by creativity and passion. They are known for making beers that break the standard boundaries, and you will also realize this when you try out some of their top beers.
The price range at the brewery is set at $$, and it is open every day aside from Mondays to Wednesdays. At Canned Heat, you can look out for an authentic beer experience paired with delicious snacks. They also offer takeaway options, and it is friendly to pets and children.
After ordering beer, you can pair it with different snacks at Canned Heat. Some of their top choices include pretzels with cheese sauce and nachos.
– Future
Canned Heat Brewing is a leading brewery, and although it was founded in 2018, it has quickly become a top choice for a lot of locals and tourists alike. Many customers have stated that your beer visit to this city isn't complete without a visit to Canned Heat. You can also look out for new and creative beers in the future.
Conclusion
If you're planning a beer tour in Massachusetts, Canned Heat is a top choice. Here's a summary of our Canned Heat Brewing review: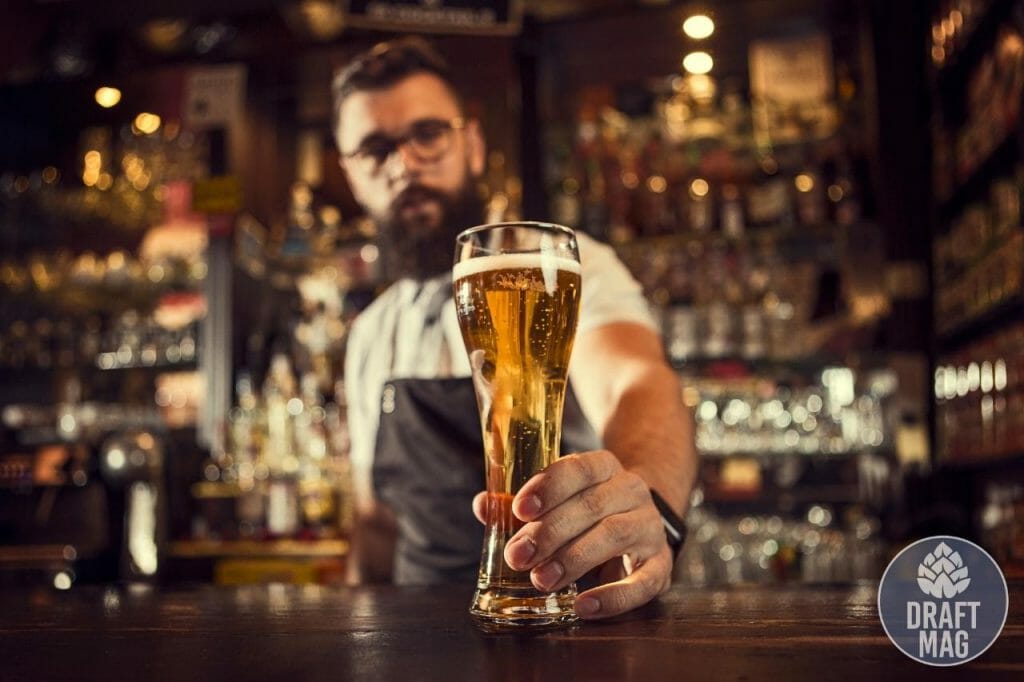 Canned Heat was founded in 2018 and is one of the top breweries in Massachusetts.
The brewery is known for its hop-forward New England IPAs.
Their most popular beers are Juelz and Where's the Freakin Clickah.
The taproom features a comfortable design that is friendly to kids and dogs.
The brewery serves snacks like nachos and pretzels.
Canned Heat is a must-visit for anyone looking to enjoy beers in Fall Rivers. Visit them to check out their creative beers and comfy taproom.