West Deptford Buy Rite Retailer Rating Review: For Top Craft Beers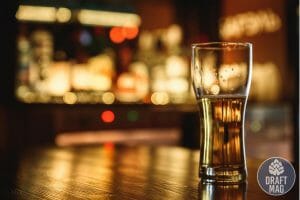 Our West Deptford Buy Rite Retailer Rating Review covers this popular store in New Jersey for when you want to shop for craft beer, whiskey, and spirits. This retailer is open daily during the week and offers a massive collection of craft beer and other alcoholic beverages.
You can visit the store or order beers online for delivery or curbside pickup. Read our detailed review to know more about the Super Buy Rite retailer in West Deptford.
West Deptford Buy Rite Retailer Review
Super Buy Rite in West Deptford is a store offering craft beer, wine, whiskey, and more for pickup and local delivery. The retailer is very popular among beer lovers in New Jersey and even out of state due to the fact that it has a massive collection of beers from leading breweries. You can take the beers in kegs to go or try out what's on tap.
The West Deptford Buy Rite Retailer Rating is 5/5 from the store directly and 4.3 out of 5 from popular online sites. On Google, the store has a rating of 4.5 out of 5, obtained from 351 reviews. Customers have praised Super Buy Rite for many reasons, especially their selection of discount beer, wine, and spirits.
The retailer is renowned for its excellent customer service and care, as they are not only friendly and reliable but also very knowledgeable when it comes to beers, wine, spirits, and other alcoholic beverages that they offer.
It's a fantastic place to grab growlers to-go, spirits and wine. You can also go there for the bourbon and enjoy services from the great staff. Another reason why Super Buy Rite is popular is its affordable prices, especially on the discount beers. The physical store and online platform are both easy to navigate and use.
– Quick Overview
Address 
1075 Mantua Pike, West Deptford, NJ 08096, United States / 661 NJ-33 Hamilton Township, New Jersey
Open Hours

Monday – Thursday: 9 am – 9 pm
Friday – Saturday: 9 am – 10 pm
Sunday: 10 am – 7 pm

Service Options
In-store shopping, Curbside pickup, Delivery
Liquor Available
Wine, Spirits, Beer, Seltzer
On Tap
12
Events 
Yes
Extras
Food pairing recommendations, party planning
– What To Buy
At Super Buy Rite, you can purchase wines from France, Spain, Argentina, Italy, Germany, New Zealand, and more, with varieties like Chardonnay, Pinot Grigio, Rose, Cabernet Sauvignon, Merlot, Sake, Pinot Noir, and Sauvignon Blanc. You can also shop by style, with options like reds, whites, sweet, champagne, sparkling and organic.
If you're getting spirits instead, Super Buy Rite features options from France, Japan, Mexico, the United States, Ireland, and Italy. You can purchase vodka, whiskey, sake, scotch, rum, gin, tequila, brandy, liqueur, and even ready-to-drink cocktails, bitters, and mixers.
In terms of the beer, you have access to IPAs, ales, lagers, pilsners, wheat beers, and stouts. You can also purchase ciders and hard seltzer. They don't only feature beers from New Jersey but also imported and craft beer. You can get the beers in kegs, in packaging, or directly on tap at the liquor store.
Aside from beer, Super Buy Rite allows its customers to purchase gift cards and accessories. You can look out for other kinds of beverages and snacks offered by the store too. With their guide for food pairing, you can easily purchase your beers with the right snacks. As Super Buy Rite offers affordable choices, you can look out for sales, rebates, and sweepstakes.
– What's On Tap
At the Growler Station at Hamilton, you can visit Super Buy Rite and get some of their delicious beers on tap. The liquor store offers 12 beers on tap as of this writing, but the list is constantly updated, so you can always look out for new offerings.
Here is what's currently on tap at Super Buy Rite:
Cloudscape American IPA by New Park Brewing
Death by Coconut (Rum Barrel Aged) Porter by Oskar Blues Brewing
Frusta Italian Pilsner by Carton Brewing Company
Silhouette: Pink Lemonade Sour IPA by Hudson Valley Brewery
Total Consciousness American IPA by Alternate Ending Beer Co
Punch Last Triple NEIPA by Carton Brewing Company
Peaches 'N Queen Cream Ale by Bonesaw Brewing Co
On A Mission Triple IPA by Alternate Ending Beer Co
Corned Beef American Pale Ale by Spellbound Brewing
Psychedelic Swell Imperial IPA by Brix City Brewing
Bourbon County Brand Stout (2021) by Goose Island Beer Co
Gathering Clouds American IPA by Twin Elephant Brewing Company
– Returns
Yes, you can ask for returns if you are not satisfied with the products you received. West Deptford Super Buy Rite allows returns within 30 days after purchase. But you need to have the original register receipt and the returned items must be in the condition that it was sold to you.
– Curbside Pickup
When you make an order, you can choose between delivery and pickup. Only the person paying for the order can pick up the product. This is the perfect choice if you want to get your delivery in less than 48 hours.
– Out of State Purchases
Super Buy Rite does not ship liquor, beer, or spirits to other states due to the New Jersey laws and regulations; they can only ship wine. The store ships wine to New Hampshire, Connecticut, Virginia, West Virginia, North Dakota, Wyoming, Nebraska, Nevada, Oregon, California, New Mexico, Idaho, Louisiana, Florida, Washington D.C., and Alaska. Within NJ, you can get your beer, wine, and spirits through FedEx Ground.
Conclusion
West Deptford Buy Rite Retailer is a top spot in New Jersey for craft beer and other kinds of alcoholic beverages. Here's a rundown of what we covered in our West Deptford Buy Rite Retailer Rating Review: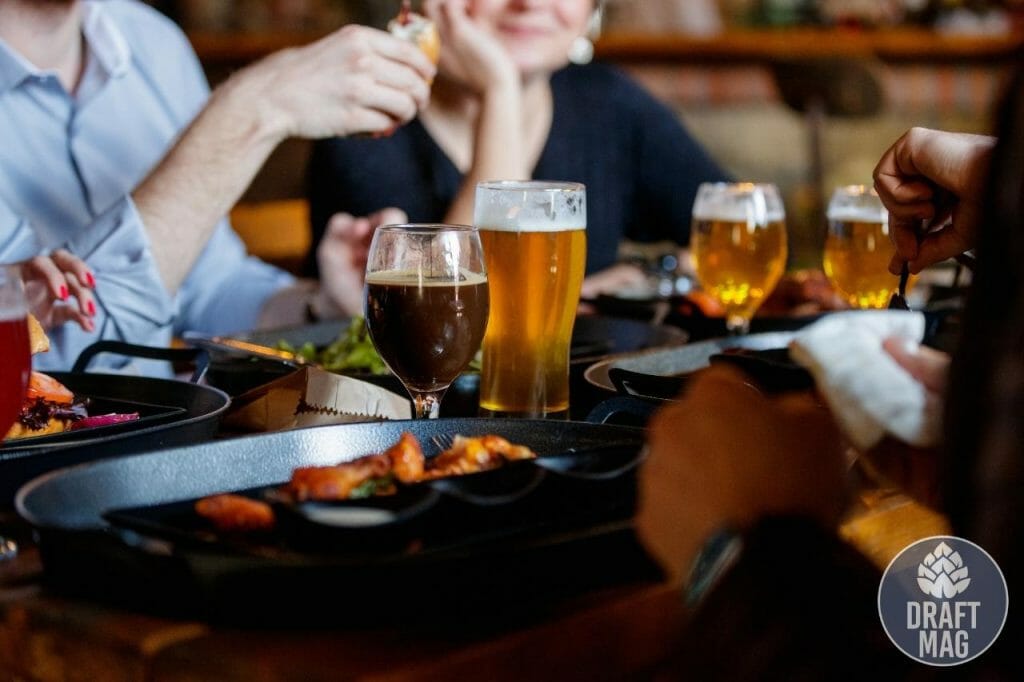 Super Buy Rite is a retailer that sells craft beer and a wide selection of alcoholic beverages.
The store offers top beers from breweries in and outside of New Jersey on tap.
It has a good rating among customers for its affordable prices, excellent customer service, and easy pickup.
The retailer offers discounted beer, sweepstakes, rebates, and sales.
If you're looking for an all-in-one store to purchase your favorite beers and other alcoholic beverages, Super Buy Rite in West Deptford is definitely a top choice.