Breweries in Toronto: Find the Perfect Place for Your Next Pint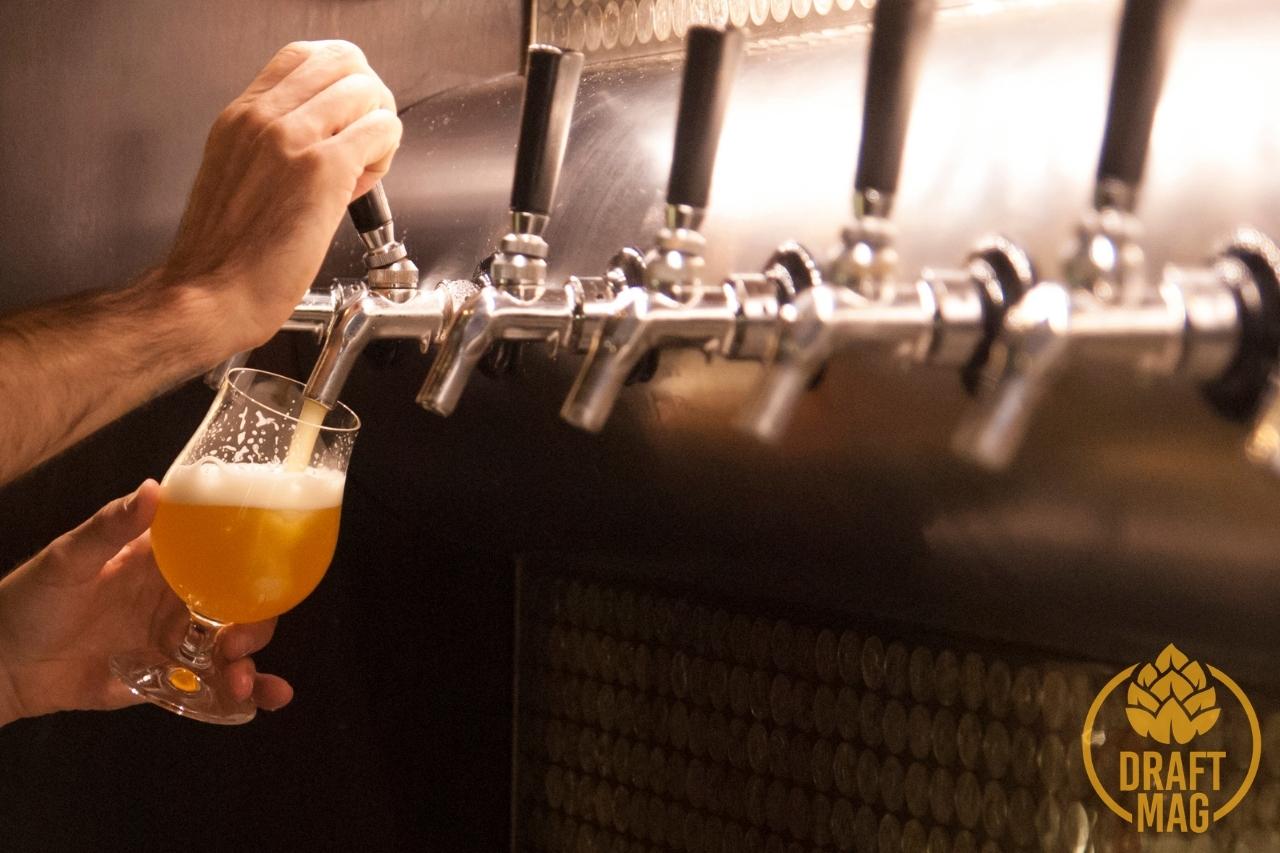 Breweries in Toronto have grown leaps and bounds in the last few years. Whether you are a resident or a tourist in Toronto, you always want to sip some heavenly beer to unwind.
One can spot some of the best Toronto breweries in any of its neighborhoods.
They cater to people from different ethnicities with either taprooms or full brewpubs. With countless local and licensed beer-makers, the city is regarded as the Canadian powerhouse of breweries.
| | | |
| --- | --- | --- |
| Toronto Breweries | Number of Active Beers | ABV Percentages |
| Bellwoods Brewery | 159 | 4.5 – 14.5 percent |
| Left Field Brewery | 33 | 4.2 – 11.3 percent |
| Great Lakes Brewery | 60 | 5.7 – 10.7 percent |
| Godspeed Brewery | 34 | 1.5 – 10 percent |
| Indie Ale House | 28 | 0 – 12 percent |
| Blood Brothers Brewing | 82 | 4 – 11.9 percent |
| Amsterdam Brewing | 20 | 4.2 – 11.9 percent |
| Bandit Brewery | 29 | 5.5 – 11 percent |
| Henderson Brewery | 14 | 3.5 – 14 percent |
| Muddy York Brewery | 26 | 4 – 11.9 percent |
Best Breweries in Toronto
Here is the list of the ten best breweries in Toronto where you can relax and chill out with big, bold and flavourful beers, IPAs and ales.
– Bellwoods Brewery
Location: 124-126, Ossington Ave, and 20 Hafis Rd (only bottle shop)
Theme: Small picnic-style brewpub/microbrewery/retail store and café
Branding: Bellwoods Brewery is a must-visit place offering craft beer in Toronto. Opened in April of 2012, the Bellwood's small brewpub was an instant hit with its roster of staple beers. Over the years, the brewery witnessed many growth surges to incorporate two retail bottle shops.
Why You Should Go
It hosts a diverse range of craft ales, fermented elixirs, aromatic hoppy stuff, crisp lagers, fruit-forward zingers, barrel-aged wild blends, and the occasional imperial stout. The brewery has won numerous awards from Golden tap awards (ONTARIO) and Ratebeer, an online and offline community of beer enthusiasts, including "The Top 100 Brewers In The World," "Top brewer 2020" and "Most Innovative Brewery award" in 2018.
The brewery is currently expanding more facilities in different neighborhoods of the city.
Top Brews: Bellwoods Brewery has a pretty large selection of pints. Their Jelly King Sour IPA ( fruity editions), Skeleton Key (an imperial stout), Jutsu (an American pale ale) are pretty great. There is always something new to try or buy to take home from the bottle shop. The creative food menu covers seasonal fare in salads, snacks and a few larger entrees.
The Ossington's bottle shop is a hit because of its proximity to Trinity Bellwoods Park, a popular picnic spot. Patrons can pick up a fresh brew at Bellwoods and hit the grass!
– Left Field Brewery
Location: 36 Wagstaff Drive, East Toronto. Neighborhood: Leslieville
Theme: A community-minded brewery in Toronto for hardcore baseball fans equally interested in handcrafted beers.
Branding: Established in Toronto in April of 2013 by a couple, Mark and Mandie, this baseball-themed brewery certainly has something for every beer drinker. Nestled in residential Leslieville, Left Field offers a fun and relaxing atmosphere suitable for a family and is pet friendly.
Why You Should Go
Run by a super-knowledgeable and friendly team, the place offers a wide range of styles that appeal to different kinds of beer fans. The team always surprises you with seasonal editions of some style pints and creating new recipes.
However, the brewers do make it a point not to oversaturate their selection. Regarded as one of the best Toronto breweries, this place is a brewery, taproom and bottle shop in one. It also caters to online shopping with free and flat-rate home deliveries across Ontario.
Best Brew: It is known chiefly for its line-up of baseball-inspired Toronto craft breweries such as hard Seltzer, sours and imperial stouts. It serves distinct and full-flavored beers with some of the best IPAs (like-Disco demolition nights and Prospect) in town. Its classic Eephus Oatmeal Brown Ale is a creamy, fruity, woody ale with a distinct and clean mouthfeel.
– Great Lakes Brewery
Location: 30 Queen Elizabeth Blvd, Neighborhood: Etobicoke
Theme: Brewery with an attached Brewpub
Branding: Counted among the first great craft breweries of Toronto, this independently owned 34-year-old brewery is nested slightly west of the city in Etobicoke. GLB is known to push boundaries, creating unique and distinct beers. Open all day, the taproom has loads of fresh pints for beer fans.
Why You Should Go
The GLB has its very own craft kitchen, The Wavy Wall, which serves a variety of tasty treats that can be enjoyed with all their flavourful beers. They have outdoor seating, and the brewery is pet and smoke-friendly. They even offer free local home delivery and cater curbside pick-up.
Best Brew: The menu is embedded with unique seasonal ales, year-round ales, bottle conditioned releases and premium lagers such as the Tank Ten Series and 7 Barrel of beers. The classic homegrown Canuck Pale Ale and Pompous Ass is an all-time favorite. You can also enjoy a live band on Fridays.
– Godspeed Brewery
Location: 242 Coxwell Avenue, Toronto, Neighbourhood: Greenwood-Coxwell
Theme: An international fusion east-end brewery with straight-up Japanese comfort food.
Branding: A haven for all kinds of beer lovers, Godspeed brewery is run by Luc "Bim" Lafontaine. Opened in July 2017, it is an all-inspired Japanese brewery. Starting with the brewing ingredients on the food menu, all have a Japanese style and aroma pinch.
Why You Should Go
The brewery takes great pride in still using the traditional brewing techniques while diligently stamping out a variety of new styles. These style lagers perfectly balance Japanese, German, Czech influences.
Their beer portfolio is intentionally wide-ranging, running the array from classic malt-driven lagers to bright hoppy pale ales to bubbly and saisons. Visitors get nostalgic entering the airy and dark wood-paneled taproom.
Best Brew: Order the Ochame, the green tea IPA, Transatlantic Pale Ale, Světlý Ležák 12, Citrus saison, Otsukaresama Dortmunder, Kellerbier, etc. just to name a few. Chef Ryusuke Yamanaka will offer you some of the most Japanese-inspired beer pairing snacks like miso foie gras.
– Indie Ale House
Location: 2876 Dundas West, at Keele, Neighborhood: Junction
Theme: Trendy brewery and gastropub
Branding: Indie Ale House was opened in October 2012. This small, independent craft brewery in Toronto Junction manufactures deliciously easy-drinking beers that everyone can appreciate. Built-in spacious albeit ambient and welcoming quarters (4000 square feet), the brewery can accommodate 110 seats.
Why You Should Go
Creative and individualistic brewing methods that are off the traditional path leave a lasting impression on the patrons. The elevated pub fare, with perfectly paired mains for soaking up the lagers, always keeps the restaurant crowded.
The restaurant offers a BBQ every Wednesday. The brewpub also has an on-site beer store for 'Beer to Go' sales in refillable bottles and growlers.
Best Brew: Indie Ale House creates bold and experimental beers such as Bequeathed, Zombie Apocalypse, etc. The revolving rotation of taps, featuring classics like the Belgian wit and Broken Hipster and Instigator IPA along with its legendary fried chicken sandwich and other crafted food menus by Chef Patrick Fraser, are the trendsetters.
– Blood Brothers Brewing
Location: 165 Geary, at Dufferin, Neighborhood: Dupont and Dufferin
Theme: Brewery, Bar, Beer-to-go
Branding: It's a happening brewery in the industrially hip Geary Avenue strip. The microbrewery Toronto was started in 2015 by Brayden and Dustin Jones and has amassed a passionate following. A no-frills patio with small indoor seating is often packed, and a crowd of beer enthusiasts is seen housing themselves in the park across the street.
Why You Should Go
The methodical brewing process and high-quality ingredients help them to provide innovative beers. The microbrewery has recently opened a kitchen as well.
Best Brew: It is known for creating some curious brews such as experimental sours (like Paradise Lost and White Lies) and wine infusions with bold flavors. The brewery has just released two new limited-edition beers this year: The Despeciation IPA (7.5 percent ABV) and the low ABV Autopop Cherry Cola Session Sour.
– Amsterdam Brewing
Location: 45 Esandar Dr, Toronto, Neighborhood: Leaside and 245 Queens Quay West, Neighborhood: Harbourfront by The Lake
Theme: Brewery and Barrelhouse
Branding: Referred to as "Toronto's original brewpub," the Amsterdam Brasserie and Brew Pub was first opened in 1986 on John Street. It later moved to a massive 65,000 square foot facility at Leaside. In 2013, the brewery opened another 14,000 square foot two-story brewhouse right on the Toronto Harbourfront with four large outdoor patios.
Why You Should Go
This place can seat 500 folks and serves up fine beers alongside its scenery: the 270-degree view of Lake Ontario. However, waterfront tours, including a complimentary tasting, are only available on Saturdays.
Amsterdam Brewing Company is known for its beer selection, an authentic wood-burning oven, open kitchen, and retail beer store. The brewing team uses only old methods with all-natural ingredients – malt, yeast, hops and water, without preservatives. All beers are GMO-free, and their beers are never heat pasteurized.
Best Brew: The microbrewery produces over ten different pints, including their flagship lager Amsterdam Natural Blonde and award-winning Boneshaker IPA and Big Wheel Amber. The other top picks include: 3 Speed lager, Pale Rider (Mix of Lager and IPA), and Downtown Brown (Nut Brown Ale).
– Bandit Brewery
Location: 2125 Dundas St W, Neighborhood: Roncesvalles
Theme: German beer hall-style brewery
Branding: This was started by a pair of beer nerds inspired by the atmosphere and experiences of German beer gardens. Bandit Brewery combines experimental brews with the relaxed, airy, comfortable and inclusive German beer garden-style interior. The adorable settings will surely grab your attention.
Why You Should Go
The uniqueness still lies with the in-house created beers. The spacious microbrewery is currently brewing 15 beers, out of which more than 50 percent are on taps. The facility offers salty snacks like the beer-battered cheese curds, which blend well with your beer.
Best Brew: The "Sit Down" series – exceptionally crafted for Hop's heads is one of the best beers here. Further, this brewery's trash panda-laden beers are a must-have for every Torontonian. The menu also offers a German-style wheat ale (Belgian Pale Ale, Weizen Up), fruity, dank New England IPAs to dry-hopped sours, Farmed ales, etc.
– Henderson Brewery
Location: 128A Sterling Road, TORONTO, Neighborhood: West Toronto Rail Path
Theme: Industrial set-up
Branding: Established in 2014, Henderson Brewing Company is a locally owned facility. They only use traditional brewing practices with contemporary creativity. It is among the fastest-growing microbreweries in Canada.
Why You Should Go
The brewery tasting room and bottle shop are open all days. You can buy draught beer as well as cans, bottles and growlers. If you are looking for a refreshing brew, drop by Henderson.
You will see a charmingly industrial taproom setting without a kitchen. However, you can pick some unique foods from the multiple food trucks parked outside.
Best Brew: The award-winning brewery offers its flagship beer: Henderson's Best, a modern take on classic ESB (Extra Special Bitters). The brewery is home to around a dozen seasonal collaborations that celebrate the stories and culture of the city.
The most talked-about brew among them is the Society of Beer Drinking Ladies' blood orange Saison and Kellerbier 2022, an unfiltered German-style lager.
– Muddy York Brewery
Location: 22 Cranfield Road, Neighborhood: East York
Theme: Small batch homey heirloom décor brewery and bottle room
Branding: The York neighborhood in the early days used to have unpaved streets that became muddy on rainy days, earning the city this name. People had to work hard to craft their ways. The brewery thus chose the term to mark the way people felt. Founded in 1793 by Jeff Manol and Susan Michalek, Muddy York Brewing Co. uses a "less is more" approach to brewing.
Why You Should Go
With a typical bungalow-style build, this brewery offers a rustic vibe. It spaces an unbeatable beer garden to enjoy the Toronto summer. All their pints are handcrafted, well-balanced and enjoyable.
They even supply kegs (best-selling Helles) to several other bars and restaurants in the city.
Top Brews: Storm Glass IPA, FoxHunter Dry-Hopped Sour with Kiwi, Black Opal Schwarzbier, Dunkelweizen, Gaslight Helles Lager, Muddy York Porter, and Major Small Best Bitter are some of its best beers.
FAQ
Are there any award winning breweries in Toronto?
Yes, there are several award-winning breweries in Toronto. Some notable examples include Bellwoods Brewery, Steam Whistle Brewing, and Amsterdam Brewing Co., which have all received recognition at various international beer competitions.
Does Toronto have microbreweries?
Yes, Toronto has a thriving microbrewery scene with many small, independent breweries. Some popular options include Left Field Brewery, Blood Brothers Brewing, and Godspeed Brewery.
Is Toronto famous for lagers?
While lagers are brewed in Toronto, the city is not necessarily famous for them.
Final Thoughts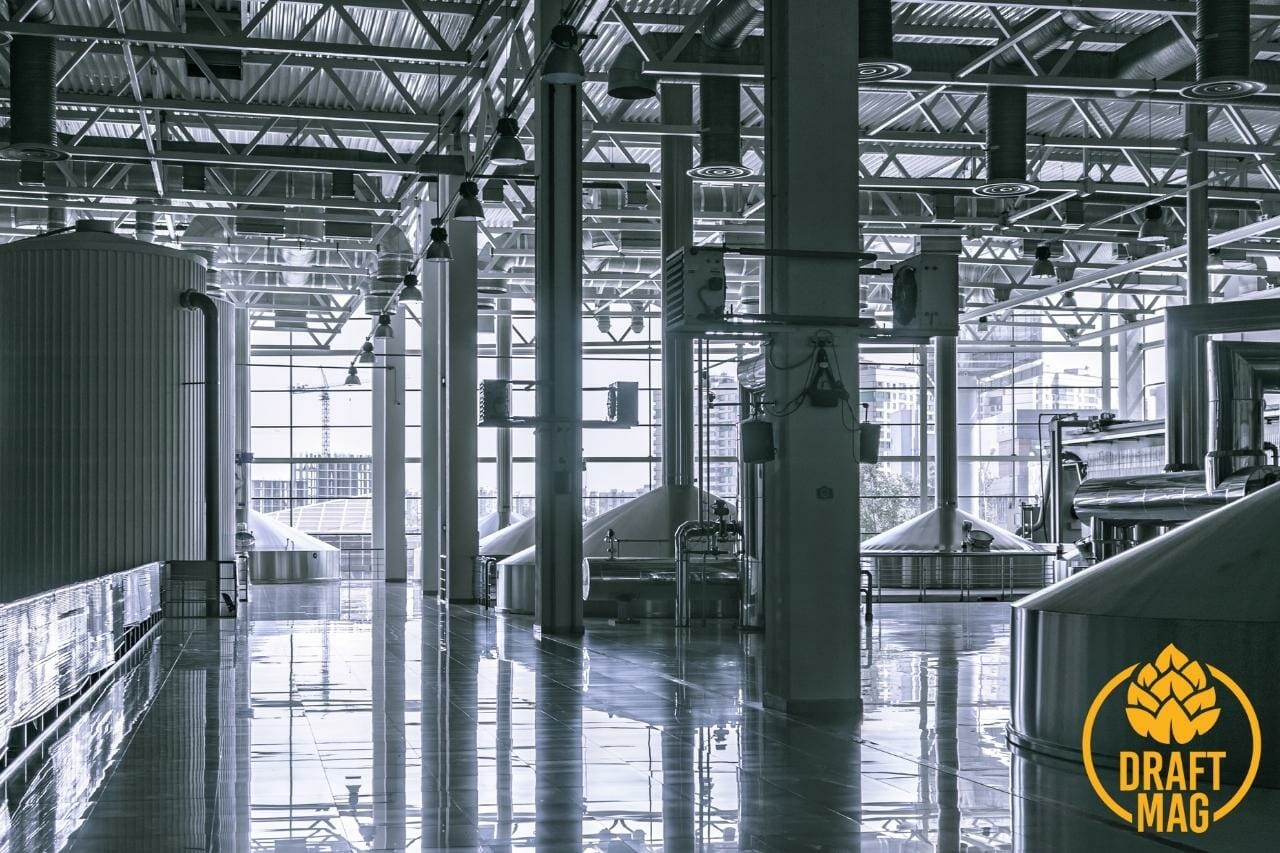 The Toronto beer scene has been experiencing explosive growth during the last decade and shows no sign of slowing, guaranteeing that all beer fans will find their perfect pint here.
The thoughtful, boundary-pushing beers in brew pubs Toronto offer impressive patios and interiors, making them the perfect place to soak in Toronto's fleeting summers.
Bellwoods Brewery has won numerous awards from Golden tap awards (ONTARIO) and Ratebeer, so make sure to pay them a visit.
Next, head over to Left Field Brewery, which is regarded as one of the best Toronto breweries as this place is a brewery, taproom and bottle shop in one.
Counted among the first great craft breweries of Toronto, don't forget to drop by Great Lakes Brewery. This independently-owned 34-year-old brewery is nested slightly west of the city in Etobicoke.
Enjoy the baseball-themed brews from Left Field Brewery, try the Japanese-influenced beers and snacks of Godspeed Brewing, or even throw a patio party at Bellwood. Every beer fan has something for him or her here.