Cerveza Barrilito Review: Top American-Inspired Lager for Beer Lovers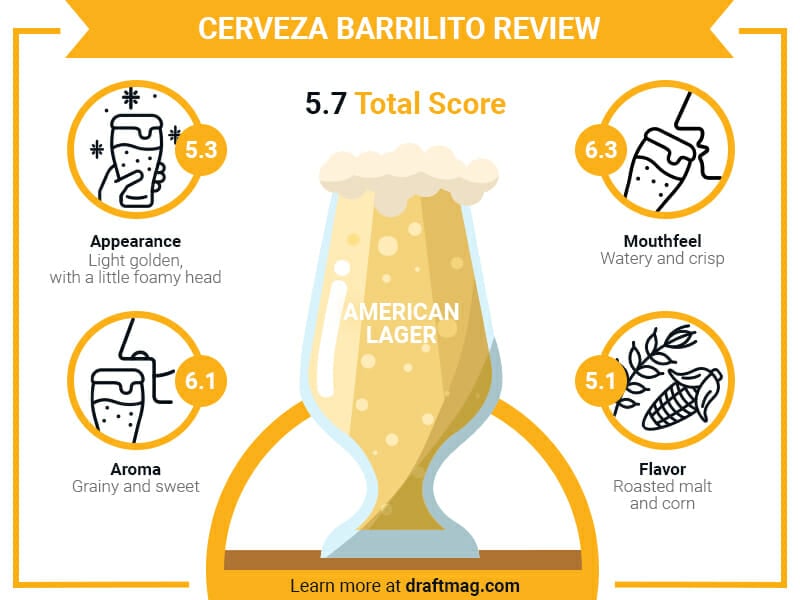 The Grupo Modelo brewery might make Cerveza Barrilito, but it's an American-style lager that offers a light, malty flavor. The brewery is known for Cerveza Corona beer, so you can expect high quality from this mass-produced lager.
The Barrilito is a bright beer with a light and crisp taste, easy to drink for any beer lover. This review will look at the Barrilito beer and its flavor profile.
Cerveza Barrilito Stats
| | |
| --- | --- |
| Country | Mexico |
| Brand | Grupo Modelo S.A. de C.V. |
| Style | Lager |
| Taste | Light, malt |
| Body | Light-bodied |
| ABV | 3.6 percent |
| Flavors & Aromas | Malt, corn, sweetness, floral hops |
| Serving Temperature | 33-40 degrees Fahrenheit |
Tasting Notes
Cerveza Barrilito Tasting Profile
Cerveza Barrilito Review
The Barrilito is a typical American light beer with a 3.6 percent ABV that qualifies it as a mid-strength beer. It has a crisp and drinkable taste, even for those not experienced in drinking a lot of beer.
Because of the drinkable character and low alcohol content, you can drink many of these beers without getting drunk quickly. It also tastes refreshing, making it a go-to beer for a hot day. The beer is fitted in a little bottle designed as a barrel, hence the name, and will fit nicely in your palm while drinking.
If you're looking for a cheaper alternative to beers like Corona Light, the Barrilito is an ideal choice. It is a bottled draft beer distributed around the country and chosen for its affordable piece, although it might be difficult to find in stores around you.
– Appearance
The Barrilito beer pours light golden, with a little foamy head and poor retention. The head dissipates quickly. You will also notice different bubbles in the beer that make it appear similar to soda from the carbonation.
– Aroma
On the nose, the Barrilito smells grainy and sweet. It has a strong light-roasted malt aroma, with slight hints of corn and almost unnoticeable grassy, floral hops. There are also some subtle notes of sulfur and cardboard, especially if the beer is not fresh.
– Mouthfeel
The mouthfeel of the Barrilito beer is watery and crisp with a light body. It has a clean and refreshing finish due to its highly drinkable character. The beer does not have any unpleasant aftertastes, and you can notice the carbonation in the fizzy feeling against your tongue. It finishes semi-sweet.
– Flavor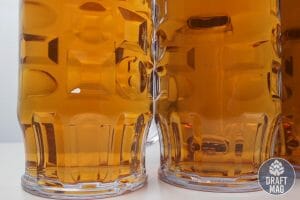 The taste follows the aroma, dominated by the flavor of roasted malt. You will also notice slight flavors of corn along with the malt, and the addition of grassy hops, although not prominent. There is some sweetness from the malt in the beer and floral notes from the hops. The carbonation is also evident in the flavor.
The Barrilito is a sweet and refreshing lager that becomes a bit hoppy towards the end. Although it's an adjunct beer, it's a good example of the American light lager style and will quench your thirst on a hot day.
– Food Pairings
The Barrilito goes with different kinds of food, although you should pair it with fried food and meat. The crisp and clean taste will cut through the food, while the malty sweetness pairs well with the spice and salt on the fried foods.
Cheese lovers can pair sharp and light cheeses, like mild cheddar, mozzarella, or Gouda, with this malty beer as they balance each other out. You can also pair the beer with spicy foods and chocolate-based desserts.
Barrilito is best drank in a pilsner glass to enhance the aroma, although a pint glass or mug will work great too.
Ingredients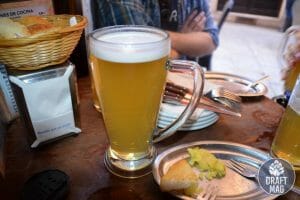 Although the Barrilito lager's specific ingredients are unknown, malt is the main ingredient due to its prominence in the beer flavor and aroma. The Adjunct-style lager is also made with corn, hops, yeast, and water, giving you the typical American lager flavor.
Because of its standard character, homebrewers can also replicate the Barrilito lager. The beer can be made with pilsner malts, corn syrup, hops, lager yeast, and water. Since the beer has a slight hoppy character and strong malt flavor, it's best to keep this in mind when brewing the beer at home.
Nutrition Facts
The Barrilito has 100 calories and 12 grams of carbs in the bottle. It also features 3.6 alcoholic content, which is lower than average. This makes it easy for you to drink the beer often without getting drunk quickly or worrying about alcohol warming.
The beer also has corn, which is important for those with allergies. It has low carbs and calories, which is ideal for those on a keto diet, but it's not a gluten-free beer. The beer is available in a bottle or a can.
History
The Cerveza Barrilito was brewed by Grupo Modelo brewery, a Mexican-based brewery popularly known for the Corona, Modelo, and Pacifico brands. The brewery is based in Santa Fe and holds a little over 60 percent of the beer market in Mexico.
The beer is imported from Mexico and distributed throughout the United States. The Barrilito is one of the less popular beers from the brewery, unlike Corona Extra or Cerveza Clara, and you can more easily find the beer in Mexico than in the USA.
The Barrilito is popular for its little, stumpy bottle that can be easily carried from place to place and its drinkable, refreshing taste.
Conclusion
If you're looking for an underrated and refreshing beer as the summer months approach, the Barrilito is an ideal choice. The low-ABV bright beer has a light, crisp taste that will appeal to many beer lovers, and here are some important points to keep in mind: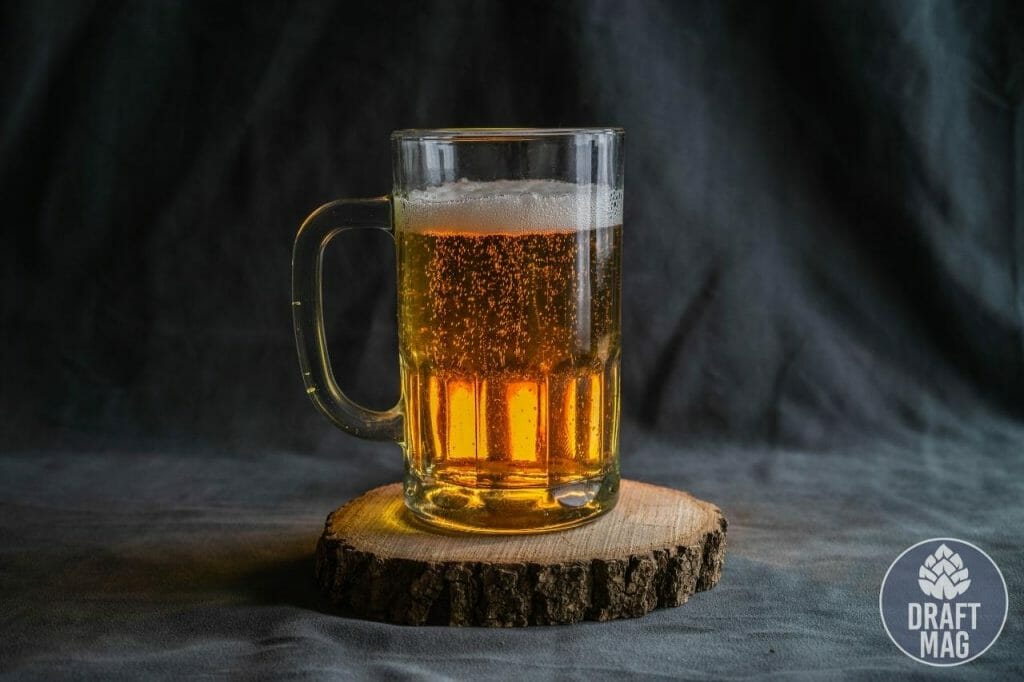 The Cerveza Barrilito beer is a light, crisp, refreshing American-inspired Mexican lager from Grupo Modelo.
The Barrilito beer has an aroma and flavor of malt, corn, and grassy floral hops, giving you a light body and clean finish.
The actual recipe is not known, but it's evident that there are malts, corn, and hops in the beer.
It is best served in a pilsner glass, pint glass, or mug on a hot day.
The beer goes well with a wide range of foods, including fried foods, meat, barbecue, spicy foods, and sharp and mild cheeses.
You should try the Barrilito beer if you're looking for something new. You can look for the beer at online stores or liquor shops or check out brewpubs and taprooms with guest beers.