Budlight Mango Review: A Syrupy, Sweet and Fruity Lager 
Budlight Mango is a fruity lager that will appeal to any beer enthusiast who loves fruits, especially the taste of sweet mango. The lager features a very crisp and thin body that adds to the refreshing character, making it the ideal summer beer.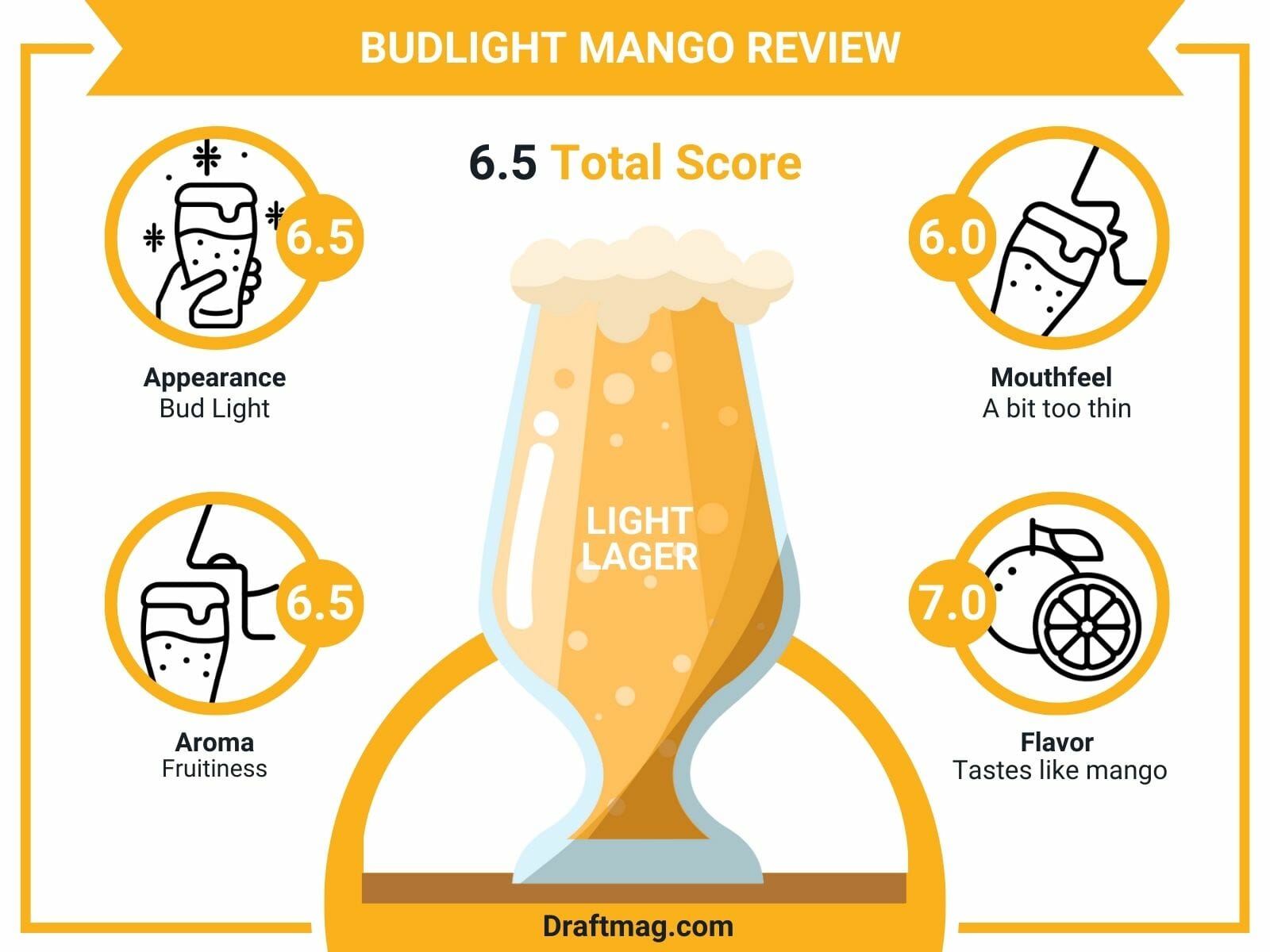 With the fruity mango taste, you can enjoy this beer at any time and enjoy the fact that it doesn't let go of the true beer character. If you're wondering if you should buy this beer, our detailed review lets you know what it tastes like and how you can pair it with food. 
Budlight Mango Stats
| | |
| --- | --- |
| Country  | United States |
| Brand | Anheuser Busch  |
| Style | Light Lager |
| Taste  | Mango, sweet |
| Body | Light body |
| ABV | 4 percent |
| Flavors & Aromas | Mango, grape, fruit, grains, syrup |
| Serving Temperature | 35 – 40 degrees Fahrenheit |
Tasting Notes
Budlight Mango Tasting Profile
Budlight Mango Review 
Bud Light Mango is a light lager heaped with the sweet taste of mango. The beer was made by Anheuser Busch in Missouri, United States, and was recently released. It has become popular among drinkers for its sweet mango taste and strong lager base. It is not to be mistaken for the hard seltzer. There are many differences between a hard seltzer and a beer.
The beer features flavors and aromas of mango, fruits, grape juice, and grainy malts that all come together to give you a juicy beer. It has a pale yellow appearance and a very thin body that makes it easy to drink. If you're new to beer, this is a good introduction. It is also suitable for hot afternoons and day drinking.
You should serve the lager in a pilsner or pint glass, as these glasses will show off the assertive carbonation in the yellow body. It should be served cold, at temperatures from 35 to 40 degrees Fahrenheit. Garnish the beer with a thin slice of fruit. There are plenty of pilsner glasses to choose from, so choose wisely!
– Appearance 
On the pour, the Mango lager looks just like a Bud Light. Without the aroma and taste, you won't be able to know the difference between both beers. It features a pale yellow appearance that you would expect from a lager and visible carbonation.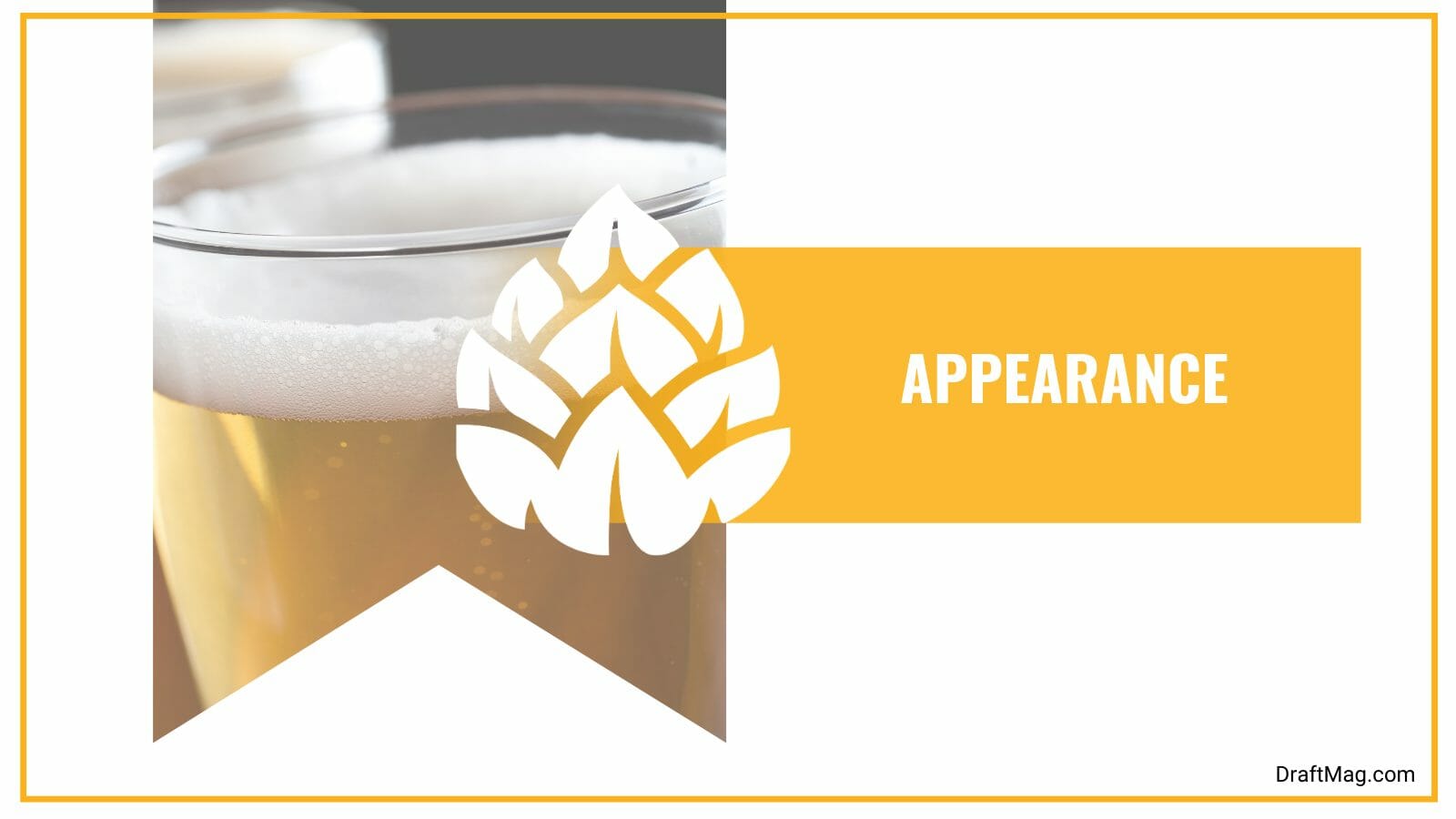 When you first pour it, the beer will be topped with a foamy white head up to one finger. It dissipates in less than a minute and leaves a thin film on the surface. 
– Aroma 
As for the aroma, the lager is straight to the point, delivering the fruitiness straight to your nose. There is a lot of fruit in the aroma, but the prominent one is the mango. You might get a slight hint of grape or orange juices too. 
Aside from the fruit, the lager also smells sweet. The sweet aroma will remind you of syrupy sugar, and it is enveloped by juicy fruits. 
– Mouthfeel 
The Mango features a light body, and the mouthfeel is a bit too thin. It's not watery since it delivers a lot of flavors. It is easy to drink and is refreshing, although some beer drinkers might find this too sweet due to all the fruits on the tongue.
With the assertive carbonation that you might have noticed in the appearance, the beer has a fizzy feeling that attacks your palate. It also has a slight feeling of coating your mouth, but it's not unpleasant. 
– Flavor 
There isn't much to the flavor of the Mango beer, especially since it's as straightforward as the aroma. The beer basically tastes like mango but not mango juice or a hard seltzer. This is because you will still know that this is a lager by the taste, but the mango takes the front seat.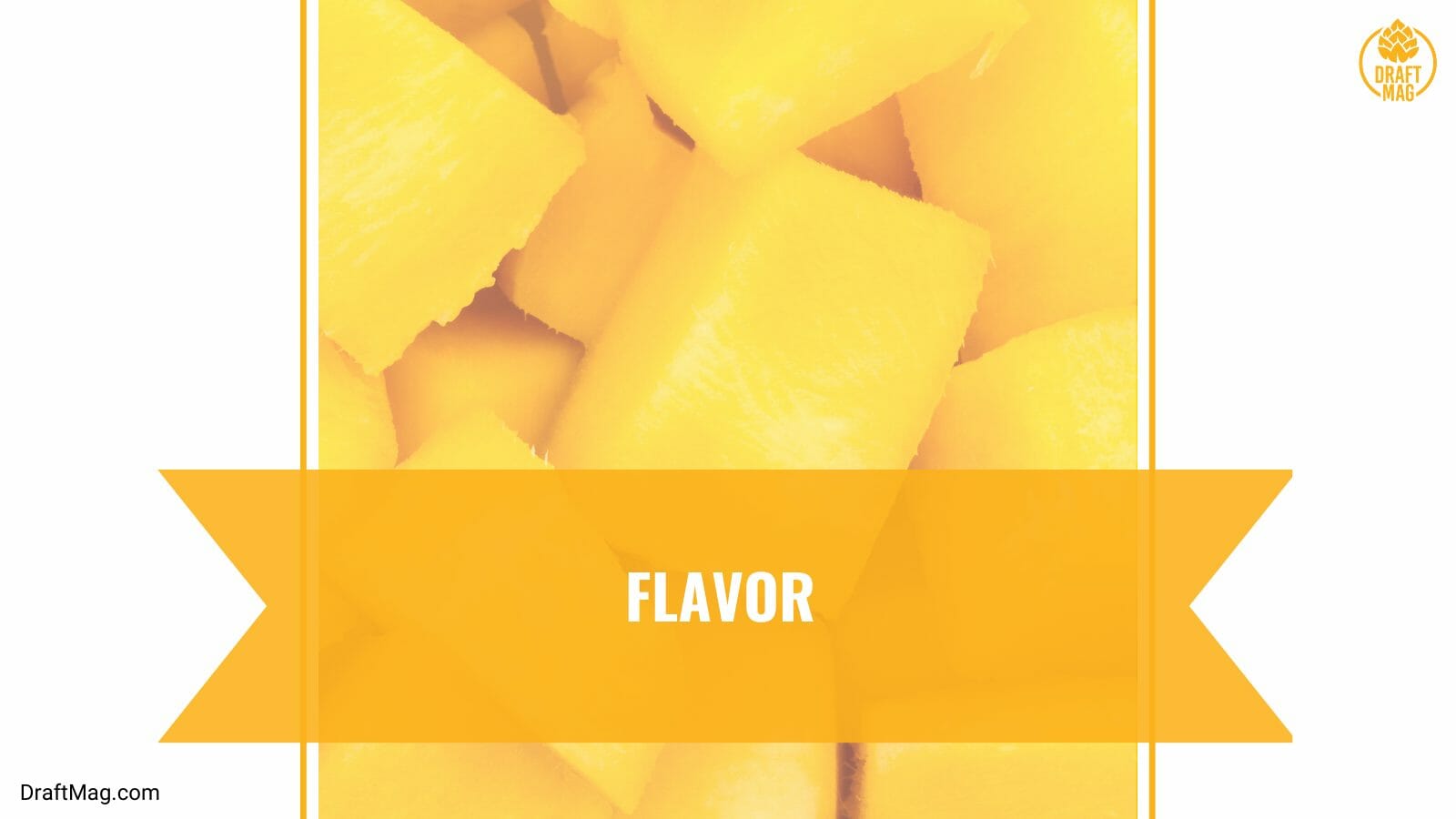 The mango is backed up by syrupy-sweet sugar and fruits, probably grape or orange juice. It adds more sweetness to the fruity mango. In the backbone, the beer offers slight notes of grainy malts that become more prominent towards the aftertaste. The mango flavor remains until the finish and is the dominant taste. 
– Food Pairings
When having the light lager, you can pair it with different kinds of food. The prominent mango taste means that you should look for similarly tasting food. For one, you can use this beer to make a Mango Michelada. Enjoy a delicious meal of mango rice, mango salad with lime, or mango chicken curry.
You can also have the beer with fruity desserts if you have a sweet tooth. Try out a coconut and mango sponge cake, mango, pear, and ginger crumble, panna cotta with lemon, and a fruit cake. In general, you can have a beer with spicy foods, burgers, and crisp salads with fruity dressings, preferably citrus.
Enjoy the Mango lager with hotdogs, French fries, taters, fried fish, noodles, pasta, cheeses, and buffalo wings. Pair it with lighter foods, chicken, salmon, and bratwurst. As for cheese, consider mild cheeses like Havarti, cheddar, burratas, and chevres. 
Ingredients 
There is no ingredient label on the can of this lager, so it is unsure what is used to make it. In general, Bud Light beers are made with four main ingredients, which are barley, hops, rice, and water. There are no artificial flavors, corn syrup, or preservatives in the beer. 
It is obvious that there are mango flavors in the beer too, from its flavor and aroma. There are some other fruits, but it isn't clear what because of the lack of an ingredients list. The beer is not hoppy, and the malts form a slight base that emerges toward the end. 
Nutrition Facts 
The lager comes with an alcohol content of 4 percent in every 12-ounce serving. The ABV level is low, as expected from a light lager, and this makes it the perfect choice for afternoon drinking. As for the bitterness levels, they are very low, almost nonexistent. Most of the flavors in the beer are sweet.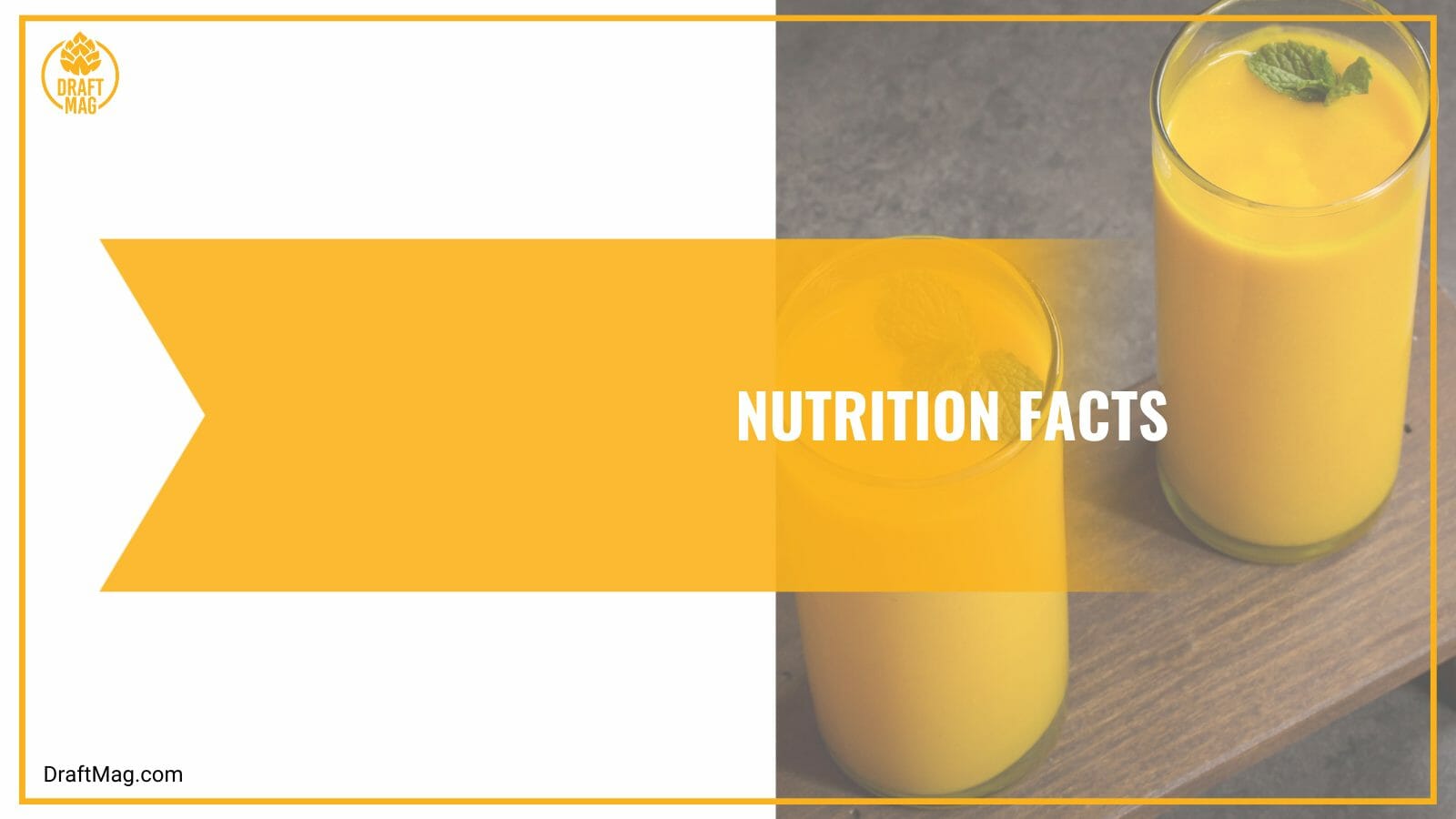 The exact nutrition facts of the craft beer are unknown since the label does not include it. It is not suitable for those that are sensitive to gluten. If you're on a keto diet or any other kind of diet, check the calories and carbs before you drink. 
History 
Bud Light Mango was released in 2021 as one of the many beers made by the Anheuser Busch Brewery. The Bud Light brand dates back to 1982 in Texas and is now one of the most popular lager brands in the United States. 
Aside from the mango beer, you will also find Lime, Lemon, Black Cherry and Apple. You can try all beers by purchasing a variety pack. Keep in mind that there is a hard seltzer called Bud Light Seltzer Mango and Mango Chelada, so check before you purchase.  If you are more into beers with sweet citrus flavors then the Bud Light lemonade beer will keep you nice company during summer days.
Conclusion
Whenever you're in the mood for fruit and beer, the Budlight Mango offers the perfect balance between a lager and a fruity mango.
Read the short summary below before you go:
Budlight Mango is a light lager with a 4 percent alcohol content.
The beer has flavors and aromas of mango, fruits, grape, grains, and syrupy sugar.
It is made with barley, rice, hops, and water, the standard ingredients for the original Bud Light.
Serve the beer in a pilsner or pint glass at temperatures from 35 to 40 degrees Fahrenheit.
The ideal food pairing includes mango-based foods like salad or curry, fruity desserts, burgers and hotdogs, fried foods, and mild cheeses.
If you're curious about this beer, you can buy it at any liquor store near you or simply order it online.