How to Ship Beer: Most Important Methods and Tips for Safe Delivery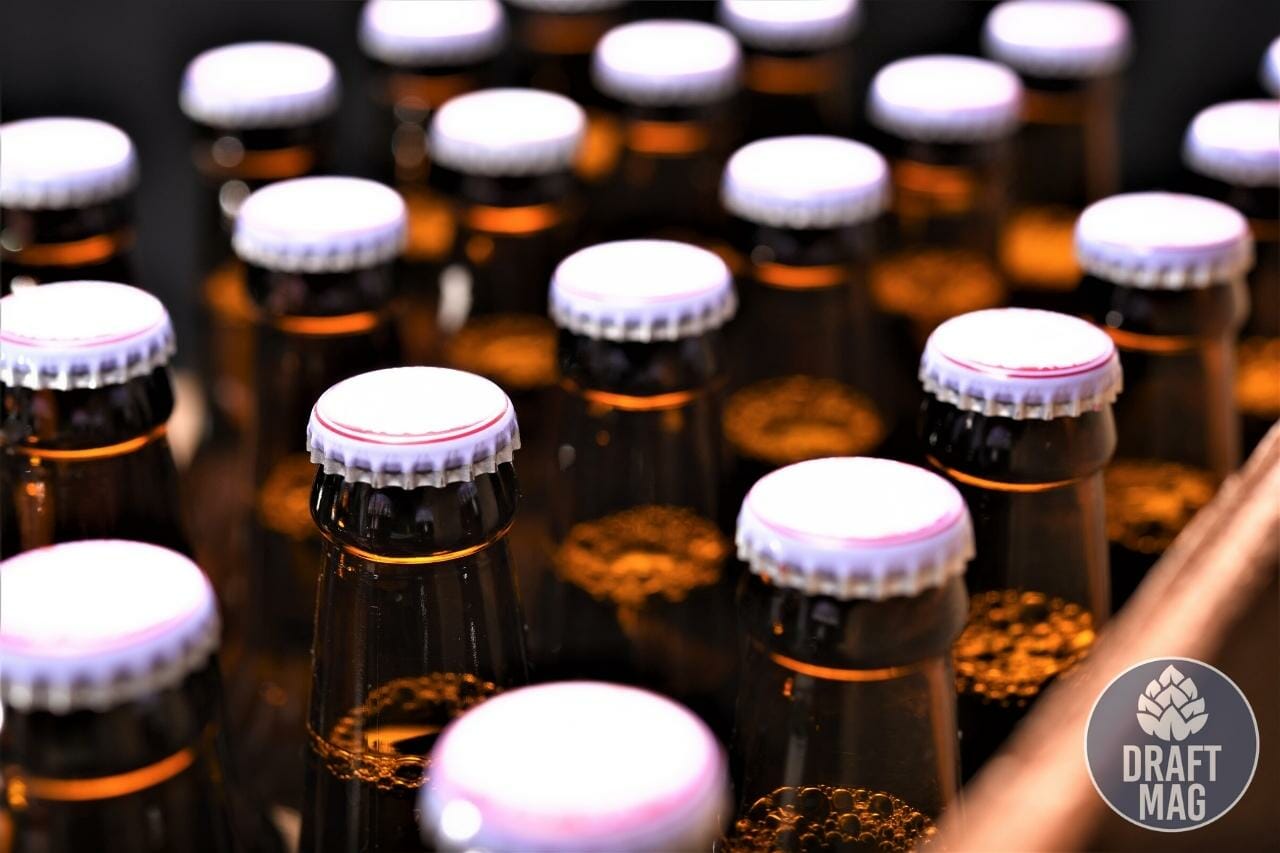 Knowing how to ship beer can help your brewery succeed and become popular, but you're in for a tricky job.
Beers are sensitive to changes in temperature and require more care than most other items. Shipping is the most crucial step for the success of your brewery business.
Some of the most successful brewery owners have shared their advice on shipping beers, and we have condensed all the crucial points for you within this guide.
How to Ship Beer
Shipping beer can easily be done by choosing the right container and meticulously packing your beer to keep it safe.
Our article will cover the significant points below:
Choosing a Shipping Container
Packing Your Beer
Shipping Methods
Choose a Container
When you want to send beer, the first step is choosing a container that will be large enough to hold multiple bottles. You can use a box but it's also possible to place bottles directly inside another container such as a plastic bin or Styrofoam cooler. If you go this route, be sure to pack plenty of straws or other long pieces of packing material as padding between the bottles.
Pack Your Beer
Once you have your supplies ready, it's time to start packing up your beers. When packaging them, make sure to consider the following tips:
Keep the recipient's address as visible as possible – either on a label or written with a marker. The address will be printed directly on the package's exterior in some cases. Still, it's always best to double-check before sealing the box.
Place the beers in the cooler one at a time, making sure to fill any empty space with packing peanuts. If you have foam inserts available, place them carefully into the cooler first, then set the bottles on top of them.
If you have any other paperwork to include with the beers, place it somewhere in the packaging where it won't be buried – such as under the packing peanuts.
Once you've placed all of your beers into the cooler, you'll need to place an antifreeze pack in with them. The beer will stay cold for a few hours using this method, but if you want to ensure that it remains cool for a longer time, purchase a styrofoam icebox to go with it.
Bubble wrap the cooler to protect it in transit, then place it in a box that's large enough to support its size.
Fill any extra space in the package with packing peanuts.
Seal the parcel and label it according to your state's requirements for shipping beer.
– Essential Tips for Packing Beer Safely
Here are some more important tips to keep in mind while you pack beer for shipping:
Always use appropriate packaging material when you ship beer. If possible, choose corrugated cardboard boxes rather than plastic bags because they can withstand more abuse without leaking.
Pack the bottles of beer tightly together so that there are no air pockets between them.
Use tape to secure all seams.
Wrap the entire package in bubble wrap before placing it into the box.
Do not place a heavy object directly on top of your shipment.
Make sure the temperature inside the shipping container is below 40 degrees F.
Keep an eye out for damaged or broken glass as well as other sharp objects while packing your order.
Consider purchasing a particular case made specifically for transporting beer. This will help keep the beer cool during transit and protect it from any damage caused by rough handling.
Choose a Shipping Method
When it comes to shipping beer, two of the most common options include shipping with a traditional carrier or via an online carrier. These options have their upsides and downsides, so it is essential to weigh all factors before deciding.
The first option is to mail beer cans or bottles through a service such as FedEx or UPS. You can send beer in the mail using these services but they have limitations on the amount of liquid they can ship.
The second option is to fill up a styrofoam cooler with multiple bottles of beer and stick some insulation around it. You can then use the an online private carrier to ship your cooler.
If you opt for the first shipping option, make sure to place the bottles in a Styrofoam container for extra cold insulation.
If you choose the second shipping method, make sure to pack your beer tightly around the sides of the cooler. Use ample insulation such as bubble wrap to protect it from bumps during shipment.
– Shipping Beer in the Mail: Quick Tips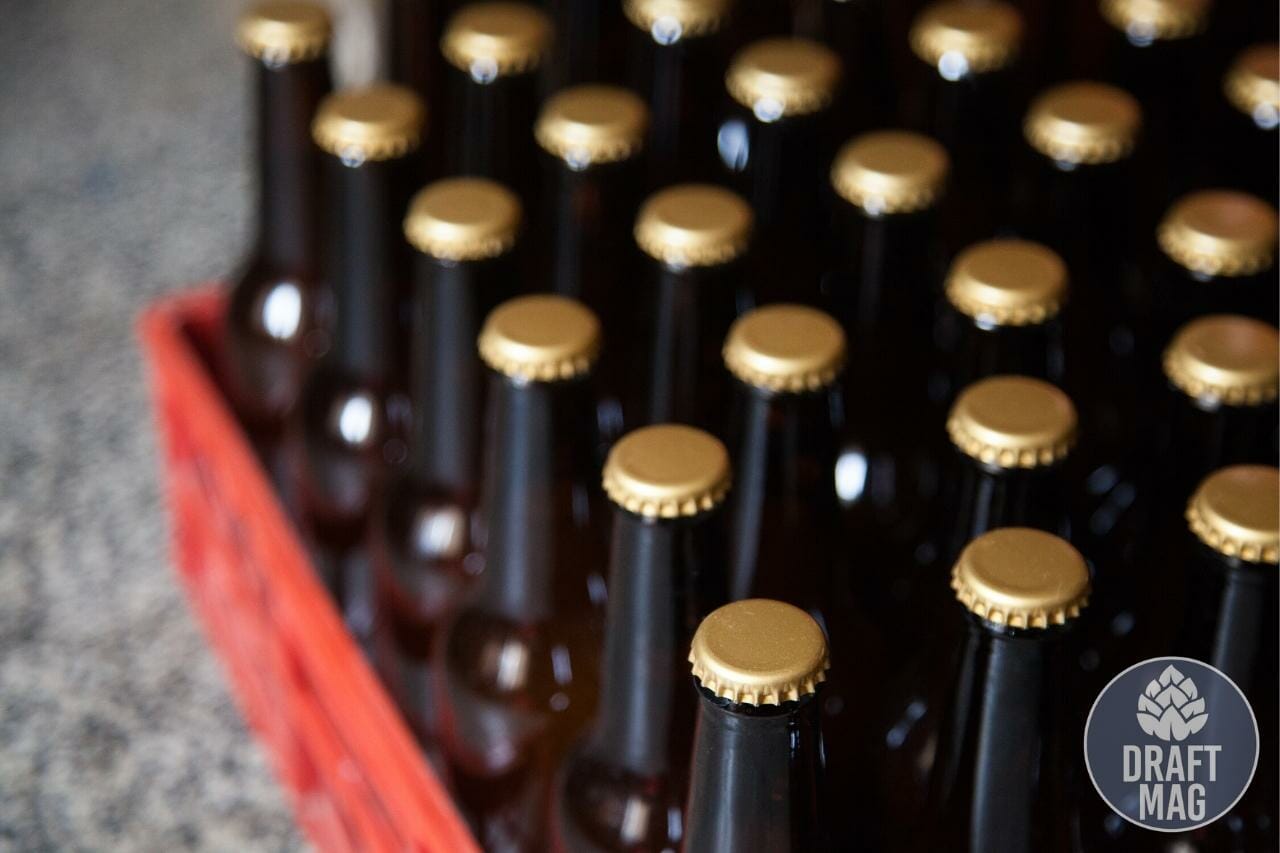 Mailing beer bottles is not as easy as it may sound, so here are a few quick tips to ensure that your most important parcels make it to their destination safe and sound.
Whether you're making a beer run for a friend or sending some homebrews to a contest, these tips will ensure that your beer arrives safely.
Use two-day shipping: This will ensure that your beer arrives cold and fresh.
Make sure your package is well-insulated. You can use bubble wrap or packing peanuts to keep the bottles from breaking.
Package the bottles securely so they don't move around during transit. You can use cardboard or foam inserts to keep them in place.
Mark your package as "fragile" so delivery agents will handle it with care during transport.
If you're sending a growler, box it in a separate package and only fill it up halfway so that there's more room for cushioning material.
If you're having a carrier pick up the package from your location, make sure to ship it with an adult signature requirement so someone has to be there to sign for it.
Finally, keep in mind that shipping beer is not allowed with some carriers. Be sure to check with your carrier before sending any shipments.
How to Ship and Pack Beer Materials
Once you've decided where your beer is going and who it's going to, the next thing you need to do is ensure that your recipient can receive the package. P.O. boxes are typically not accepted by shipping carriers, so you'll want to make sure that your recipient has a physical address where they can pick up the package.
Picking out packaging materials is another important task in shipping beer, especially when protecting your package during transit. If you're having the beers shipped directly from a brewery, they may already provide packaging and shipping materials. However, you'll need to purchase foam shipping coolers and bubble wrap from a local store if they don't provide these things.
Managing and storing beer is a delicate process that requires all different types of material. Beer, like wine, is fragile and needs cold temperatures to preserve its flavor. When transporting it for storage or drinking, it's important to use the appropriate packing materials.
Gather Your Packing Supplies and Beer
If you're sending the beers as a gift, it's also important that you include the invoice of the beers within the package. In most cases, breweries will include a packing slip with the invoice and any other necessary paperwork for customs.
If you're sending the beers within your state, you won't have to worry about including any labels or documents with them. You can also use a shipping account to ensure your beer gets where it needs to go safely and securely. This will help you avoid issues with either your local or federal government.
Secure Bottle Caps and Place Beer in Plastic Bags
Whether you have bottles or cans of beer, the first step is to secure the bottle caps. Take your time with this part — you don't want to puncture the lids with your tools.
Wrap and Rubber Band Each Beer
Wrap and rubber band each bottle or can before adding them to the box. This will help you maintain the temperature of your beer while it's traveling, ensuring that it tastes how you want it to when it arrives.
Create a Shipping Account
Use online Shipping Containers to make sure your beer travels safely and securely.
Place Your Wrapped Beer in Your Box
Fill your box with the appropriate amount of packing peanuts or other materials that will keep the beers from moving around.
Keep Your Beers Cold
Shipping and Packing Materials like bubble wrap and Styrofoam peanuts will ensure your beer is ice cold when it arrives.
Prevent Leaking
The number one reason why beers arrive at their destination completely flat is leaking. To prevent this from happening, be sure to keep your beer upright. If it's at all possible, don't stack them on top of one another or place them side by side. Instead, pack them separately and keep each one wrapped and protected.
Mail Your Package Through Ground Transport
If you're going to ship your beers, one of the best ways to do so is via ground transport by shipping through a carrier like FedEx Ground or USPS. Remember that shipping times can vary depending on the carrier you use, but with ground transport, you can generally expect them to arrive in a week or less.
How To Ship Beer Legally
There are certain restrictions to keep in mind when shipping beer. Here are some tips on shipping beer legally and within the law.
To ship beer, you'll need a license from the Federal Government.
Beer can only be shipped in bottles that hold up to 12 ounces of beer. Anything more than that is illegal and could result in your package being seized.
Beer can be shipped via USPS Priority Mail or FedEx Express, but not via USPS First Class Mail.
Before shipping, you'll need to put together an invoice with your name and address on it. You'll also need to include the name and address of the recipient as well as a description of the product being shipped.
You can only ship beer to individuals over the age of 21, which is the legal drinking age in most states.
The receiver has to sign for their package before it can be delivered.
In addition, you must include a warning to the buyer that it's illegal to resell or attempt to resell alcohol without a license.
– Shipping Beer With FedEx
FedEx is a great shipping carrier, but their alcohol rules are strict. Generally, the best way to ship beer with FedEx is Priority Express. You'll need to complete the required paperwork, but FedEx will track your package for you.
When shipping beer with FedEx Priority Express, you have to switch the contents of your package to adult beverages. You'll be required to place a FedEx label over the packaging. If you are shipping multiple boxes, each one must be labeled with the contents inside.
You must also include an invoice with your name and address with FedEx. Keep in mind that if the buyer is under 21 years old, they cannot sign for the package.
– Shipping Beer With USPS
Suppose you're looking to ship beer with USPS (United States Postal Service). In that case, it's a good idea to start by printing out the necessary paperwork.
Before shipping with USPS, make sure that your package does not contain more than 12 ounces of liquid. Your beer must also be in a factory-sealed bottle before it can be shipped. If you want to ship beer using Priority Mail with USPS, your package must be less than 70 lbs, and the liquid inside must not exceed 12 ounces.
You cannot ship alcoholic beverages through USPS using Flat Rate Boxes. When shipping beer with USPS, you must include a warning on the box that it is an alcoholic beverage inside. Adult signatures are required for every package, and the buyer must be 21 years old to sign for it.
How To Ship Beer Cans
If you're looking to ship beer cans, you'll need to take heed of a few precautions: 
If you only have a few cans, you can ship them using USPS First Class Mail. If you have more than that, you'll need to use a different service.
To ship beer cans, you'll need bubble poly bags that measure at least 12 inches by 18 inches. You can purchase these at many office supply stores.
When you pack your beer cans, don't forget to use an air cushion. You can also use packing peanuts to ensure your cans are secure.
You'll need a sturdy corrugated box with at least 200 pounds of test strength. Your box must be able to fit around 65 cans inside of it.
When sealing your box, be sure to use packing tape and seal it properly. It would help if you also used a box label to indicate what's inside of the package.
Before shipping your beer cans, make sure you get a return address label for your box. This is what you'll use if you need to ship anything back to the sender.
Your package should be labeled as a perishable item, which will ensure it gets handled properly.
Make sure you ship your cans during the day and only use delivery confirmation and insurance.
Moreover, shipping a case of beer bottles is simple as long as you use standard-sized 12 ounces or 22-ounce bottles. If you're using something other than standard beer bottles like growlers or non-standard bottles, you may have to adapt the advice above.
Frequently Asked Questions
Here are the answers to some of your burning questions regarding shipping beer.
– What Factors Should You Consider When Choosing a Container?
When choosing a shipping container, one should always factor in the number of bottles to be shipped and whether or not they will be fragile. After you've decided that, you can then choose a container.
– What Are the Benefits of Shipping Beer via an Online Carrier?
Shipping with an online carrier can be a good option for several reasons such as free delivery and shipping insurance.
Here are some of its advantages:
You don't have to worry about arranging a pickup at your location.
Some carriers offer free delivery with certain shipping methods.
You can arrange to buy insurance for your shipment from the carrier.
– Can You Ship Beer Internationally?
Yes, you can definitely ship beer internationally! In fact, it's pretty easy. Many companies will handle shipping for you. They will usually charge a flat rate per case based on the size of the container.
The rates vary depending on where you live, but it's normally cheaper than buying individual bottles from a local brewery.
Conclusion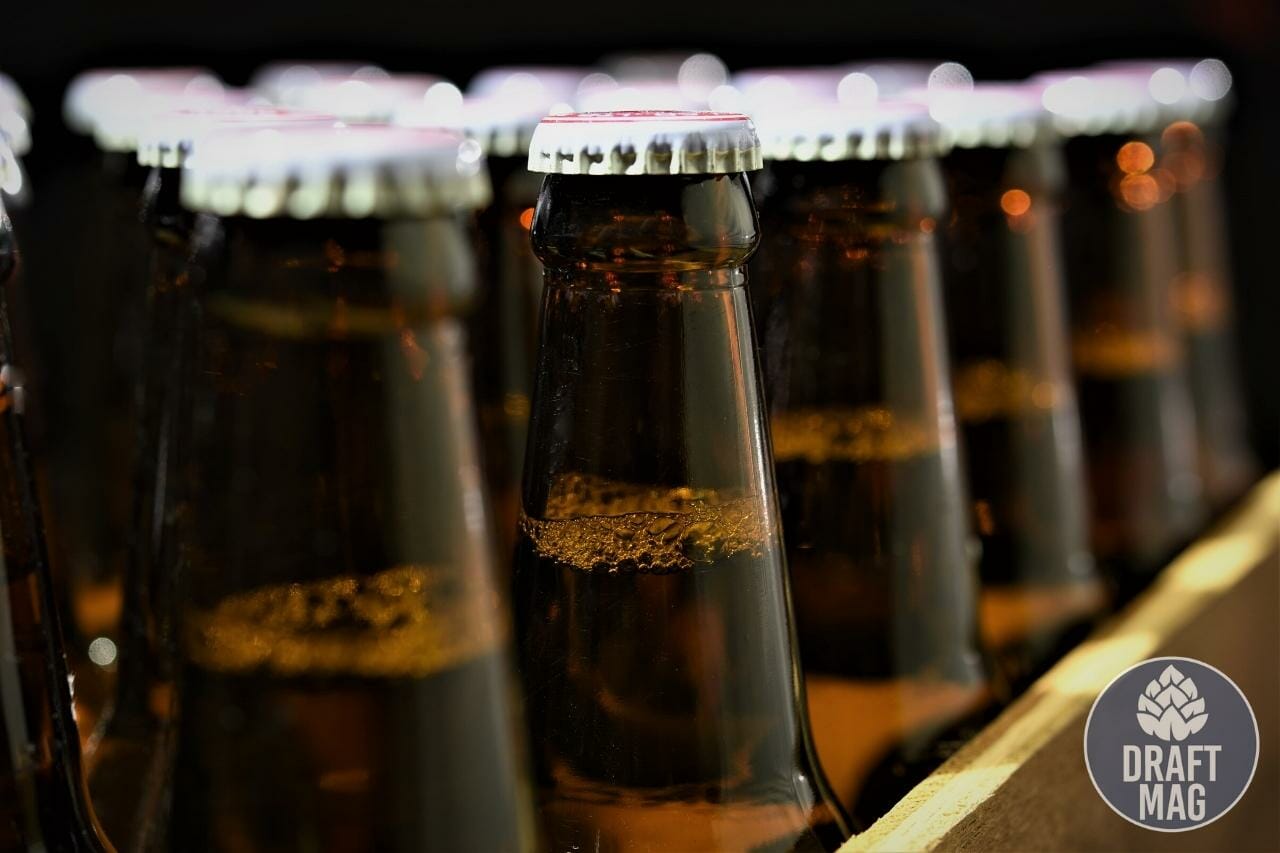 There are many things to consider when shipping beer, such as how you will be transporting it and what type of bottles your shipment contains.
If you're not careful, your precious cargo can end up broken or even lost in transit.
There are many ways that you could ship beer. There are even businesses that will deliver cold beer right to your doorstep. Beers can be shipped legally with FedEx and USPS.
For proper shipping, you'll need to have the right packing materials.
When shipping beer cans, you'll need bubble poly bags.
Beers should never be exposed to extreme heat or cold. In addition, always pack your beers upright and securely in a container designed for shipping fragile goods.
The best way to ensure your beer arrives safely is by using an insulated box or cooler.
There are many different types of beer packaging available for shipping beer. Make sure that all of these factors have been considered before scheduling a pickup or delivering one yourself.