Indio Beer Review: A World-class Vienna Lager for Beer Lovers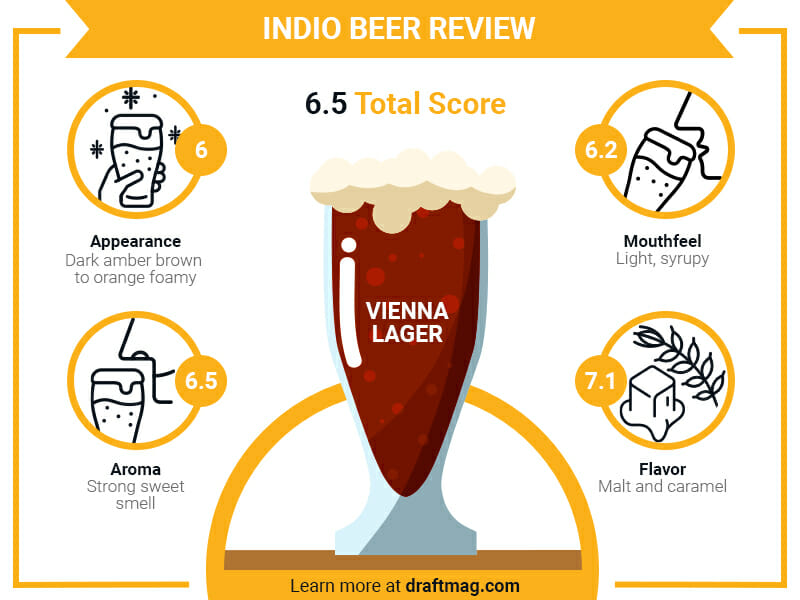 The Indio Beer is popular for those looking for a creamy Vienna lager on a good day. The delicious beer was brewed by Cuauhtémoc Moctezuma and featured a 4.1 percent ABV.
The Cerveza Indio is a dark, sweet beer known for its light caramel and malty character that warms you up, especially during winter. This review covers all you need to know about the Indio brew's tasting notes and nutrition facts.
Indio Beer Stats
| | |
| --- | --- |
| Country | Mexico |
| Brand | Cuauhtémoc Moctezuma Brewery |
| Style | Vienna Lager |
| Taste | Syrupy, Sweet |
| Body | Light-bodied |
| ABV | 4.1 percent |
| Flavors & Aromas | Sweet malt, caramel, hops, corn |
| Serving Temperature | 45-48 degrees Fahrenheit |
Tasting Notes
Indio Beer Tasting Profile
Indio Beer Review
The Indio beer is a solid Vienna lager that will appeal to a wide range of beer lovers because of its average alcohol level and refreshing flavor. It is dominated by a caramel malt character balanced with some pleasant bitterness. Although the beer is often described as sweet, the taste focuses more on the maltiness than the sugar.
The Cerveza Indio does not have an intense or subtle taste but is pretty balanced, clean-tasting in the drinking, finish, and aftertaste. It has a full feeling in your mouth and some tingly carbonation that enhances the taste.
While the beer might not be very popular, there's no doubt that Indio is up to par with some of the best amber lagers in the world, like Heineken. The beer is also similar to Corona from Grupo Modelo.
– Appearance
The Cerveza Indio pours dark amber brown to orange in your glass, with a foamy, two-finger white head. The foam leaves a good amount of lace against your glass after drinking but has poor retention and dies down quickly. The beer also looks fizzy and hazy and pours best in a pilsner glass.
– Aroma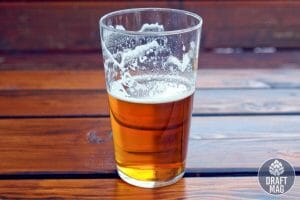 As for the aroma, the Indio beer has a strong smell of malty sweetness and caramel on the nose. The strong sweet smell is combined with light malt and toasted malt. You will also notice hints of caramel, corn syrup, and a skunky lager's usual smell. The beer has subtle notes of hops in the aroma too.
– Mouthfeel
The Cerveza Indio brew has a light, syrupy mouthfeel that feels full whenever you drink it. It has light carbonation and a drinkable body that feels smooth as you swallow. The aftertaste is clean and malty too, but fades away quickly.
– Flavor
The taste follows the aroma in Cerveza Indio, with a dominant flavor of malty sweetness. This is balanced with a taste of caramel, and there aren't any tasting notes to look out for beyond the malt and caramel.
There are hints of corn syrup and slight but pleasant bitterness and subtle mineral water notes. There are also little herbal hints in the beer because of the unique hops used in brewing it and a tingly flavor from the carbonation.
The beer tastes like a warm toasted grain, roasted caramel, and mild sweetness balanced with some pleasant bitterness.
– Food Pairings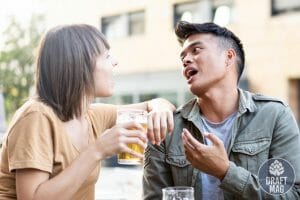 The Indio Lager goes with different foods depending on your preferences, including grilled, fried, and barbecued foods. You can pair the beer with bratwursts, fish, spicy chicken wings, and venison. The malty and caramel flavor will go well with chocolate-based and grilled or fatty foods.
If you're interested in cheeses, the beer goes best with mild pepper Jack and Gruyere cheeses, while dessert pairings include coconut flan and almond biscotti. The beer also goes well with chicken, especially herbed chicken, seafood like shellfish, salmon, lemon-based desserts, cheese plates, and hot dogs.
Ingredients
The Indio Beer is made with caramel malt, barley, and corn, which give it its amber color and malty, caramel-focused aroma and flavor. This also reduces the bitterness of the beer, as the malt and caramel contribute to the sweetness. You can also notice some subtle hints of corn.
The beer is not brewed with the standard American hops that give a pine flavor but herbal hops. This gives it a slightly herbal, floral taste and aroma and a strong aromatic profile based on the hops more than the malt. The other two ingredients include water and lager yeast.
Nutrition Facts
The 12-ounce Indio beer can has 128 calories and 12 grams of carbs. The beer has no fat, protein, sodium, or other minerals. Since it has an average level of calories, it's a good choice for those who are health conscious.
The Indio beer calories do not make it a good choice for those who need gluten-free foods or are on the keto diet. It contains corn and barley, which is important information for those with allergies to these grains.
The Indio beer alcohol percentage is 4.1 percent, lower than the average level. It slows your chances of getting drunk and allows for multiple cans on a hot or cold day.
History
The Indio beer origin dates to 1893, a Mexican beer brewed by the Cuauhtémoc Moctezuma Brewery. It's one of the oldest Mexican beers out there. At first, the name "Indio" was meant to mean black and had the image of Moctezuma on the label.
In 1905, it changed its name from La del Indo to Cerveza Indio or Indio beer. The beer is distributed in four sizes, but the 12-ounce bottle is the most popular choice. Cuauhtémoc Moctezuma is under Heineken and is also known for producing Dos Equis, Tecate and Carta Blanca.
Conclusion
The Cerveza Indio is one of the best amber lagers for beer lovers, known for its malty, caramel character. It's ideal for those who want a warm and malty sweet beer, especially on a cold day. Here are some important points from our review: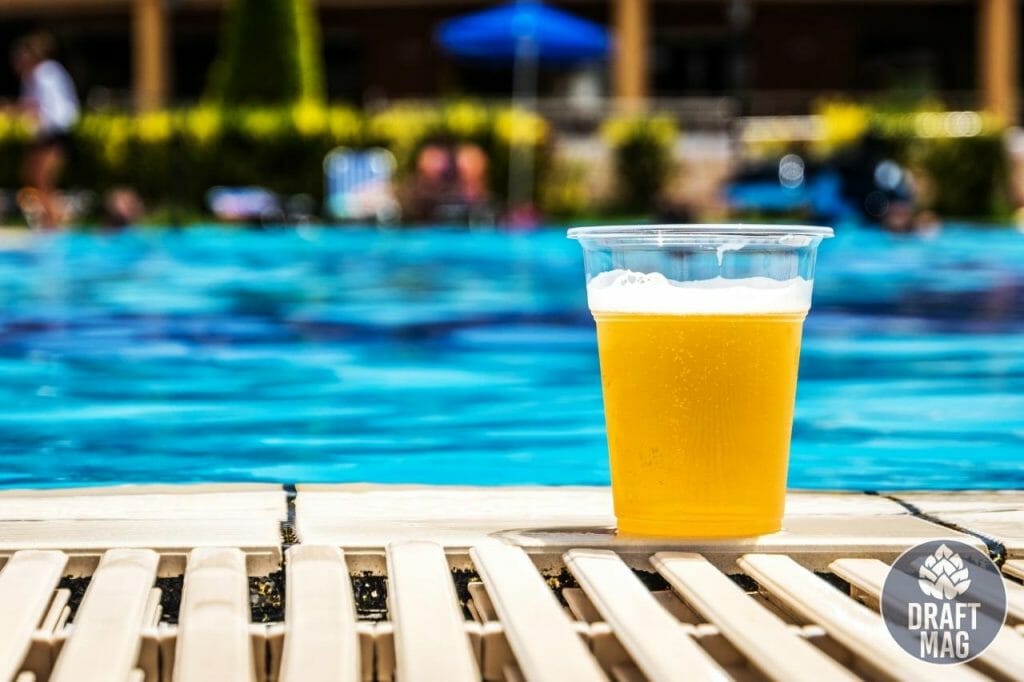 Indio is a Vienna lager brewed by Cuauhtémoc Moctezuma and made in Mexico.
The beer has flavors and aromas of malt, caramel, corn, and herbal hops, giving you a full mouthfeel and pleasant finish.
The beer contains barley, corn, caramel malt, herbal hops, yeast, and water.
It tastes best in a pilsner glass at temperatures between 45 and 48 degrees Fahrenheit.
It goes best with different kinds of food, including barbecued, grilled, fried, and fatty foods, cheeses, and chocolate- or lemon-based snacks.
If you need a creamy Vienna lager from Mexico, the Cerveza Indio is a perfect choice; you can easily order it online for Indio beer delivery or buy it from a local liquor store.