Portuguese Beer: A Guide to Portugal's Diverse Brews
Portuguese beer is often thought to be either a Super Bock beer or a Sarges. But the Portuguese beer industry is one of the oldest in the European continent, accounting for 11 percent of the total beer production in this region.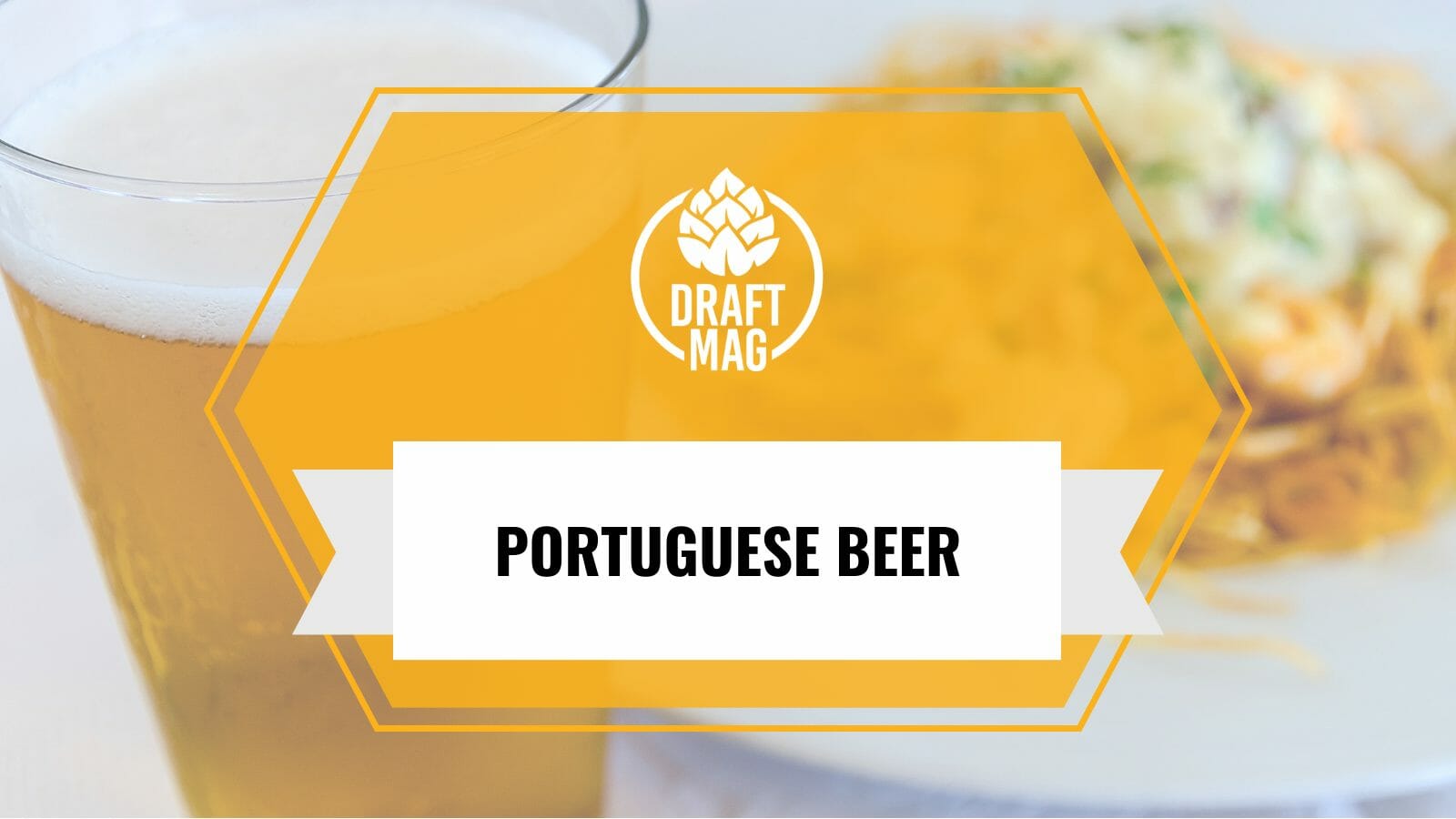 Read this guide to discover the best Portuguese beers you can try!
The Best
Portuguese Beers
In a land that worships football, it is quite natural that they also love beer. From regular adjunct lager beers to craft beers, the Portuguese land has numerous great beer options for beer admirers. So, which are the Portuguese beer options that you absolutely can not miss? 
– The
Super Bock
Original by Unicer União Cervejeira S.A.
Type – Lager
ABV – 5.2 percent
This beer is light-bodied, a pale and light-lager beer that is very refreshing. This beer is made from the most exclusive ingredients, which bring about the classic golden color. They have a malty taste, grassy hops, and a balance of sweetness from the grains.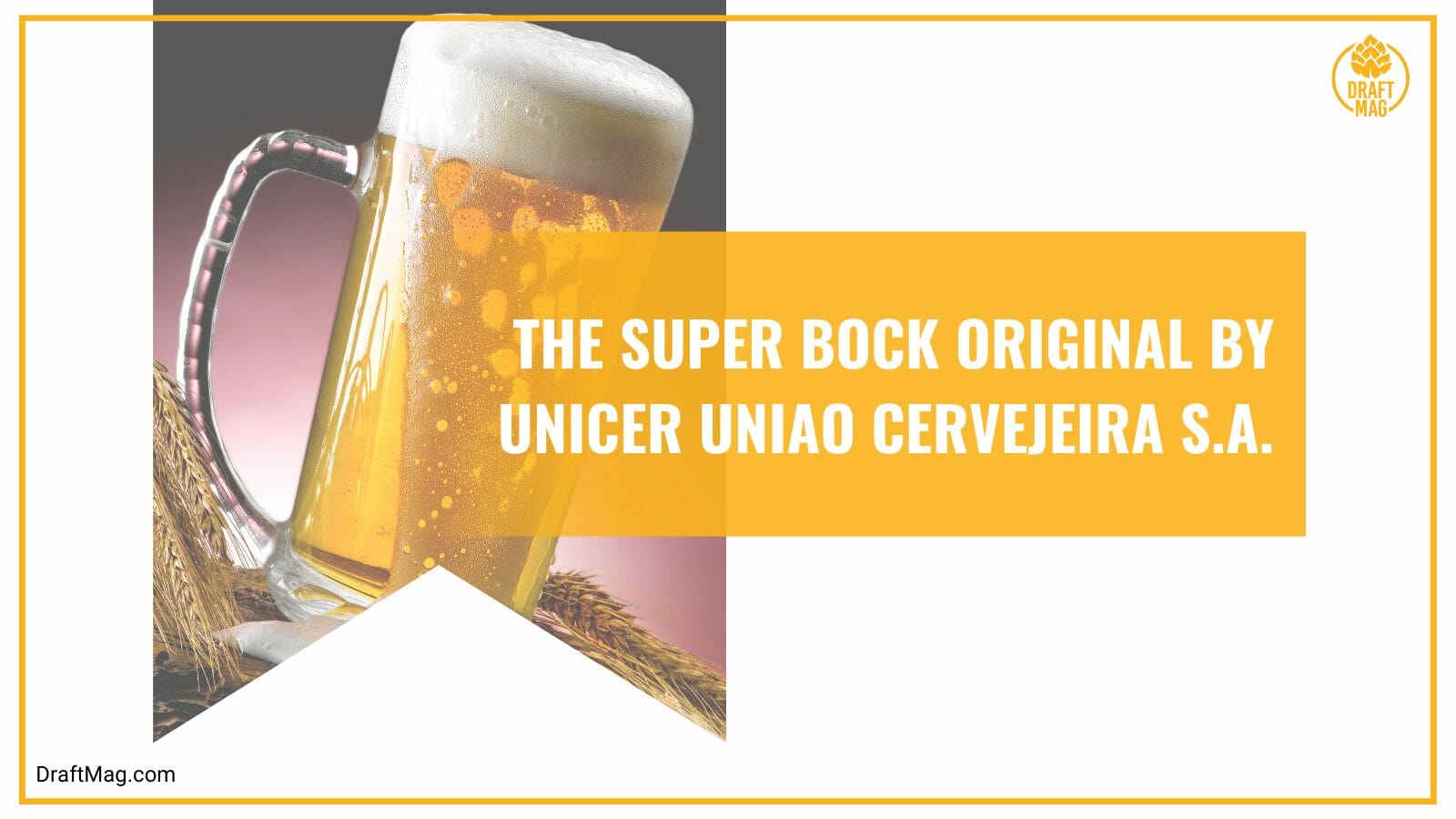 This beer forms an excellent foamy head when poured and has a good retention. It also has beautiful lacing around the rim. The alcohol level is not too high; hence it pairs well with Portuguese food like seafood. That is why this beer is known to be one of the top choices for football match parties. As this beer has a low ABV, it does not get people very quickly drunk, and they can enjoy it for a long time during matches. This beer is so good and well-acclaimed that it has won 28 gold medals at the prestigious "Monde Selection de la Qualite."
Due to the huge success of the Super Bock Original beer, the brewers have also come up with some other exciting options. Options like Super Bock Stout are one of their most loved beers from the new range. Super Bock lager is one of the most loved beers in the Portuguese market, holding more than 45 percent of the market share. 
– Sarges Bohemia
by Sociedade Central de Cervejas
Type – Dark Lager
ABV – 6.2 percent
Even though this beer is a lager, it is fruity in taste. It has a burst of aromas and is light amber. This is a classic dark lager with a twist. This beer does not have a very strong taste of alcohol, even if the alcohol percentage is medium-high.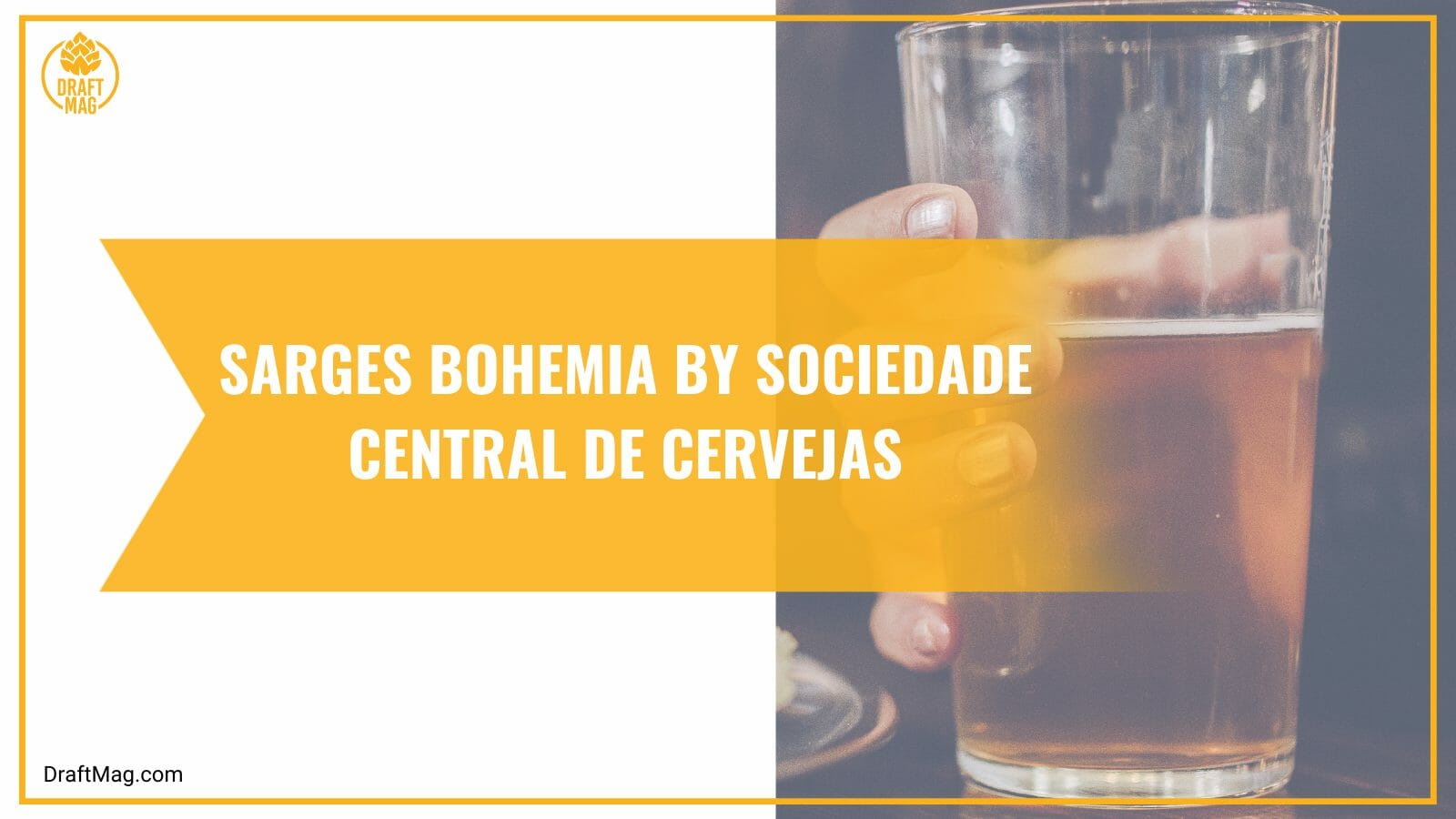 The sweetness of the malts balances out all the hoppy and alcoholic tastes. The Sarges Bohemia has medium carbonation, but the fast-rising bubbles are not very visible due to the dark color. The overall taste is very light and refreshing. This beer pairs well with barbecued food like sausages, grilled steaks, or pork ribs. It also forms a tan-colored foamy head when poured on serving glasses. 
– Frank APA
Cerveja Musa
Type – American Pale Ale
ABV – 5 percent
The Frank APA is one of the most-sold beers of the Cerveja brewery. It is one of their top craft beer options. This beer is not too sweet like a classic ale. The taste of the alcohol is also not very pronounced, but the hops are quite prominent. 
From the smell of the earthen hops to the strong bitterness of the hops, the hops' effects are quite strong. This craft brew is also filled with tropical taste notes and hints of minty and fruity goodness. You can also taste a mild sour flavor, which helps cover up some of the bitterness of the hops.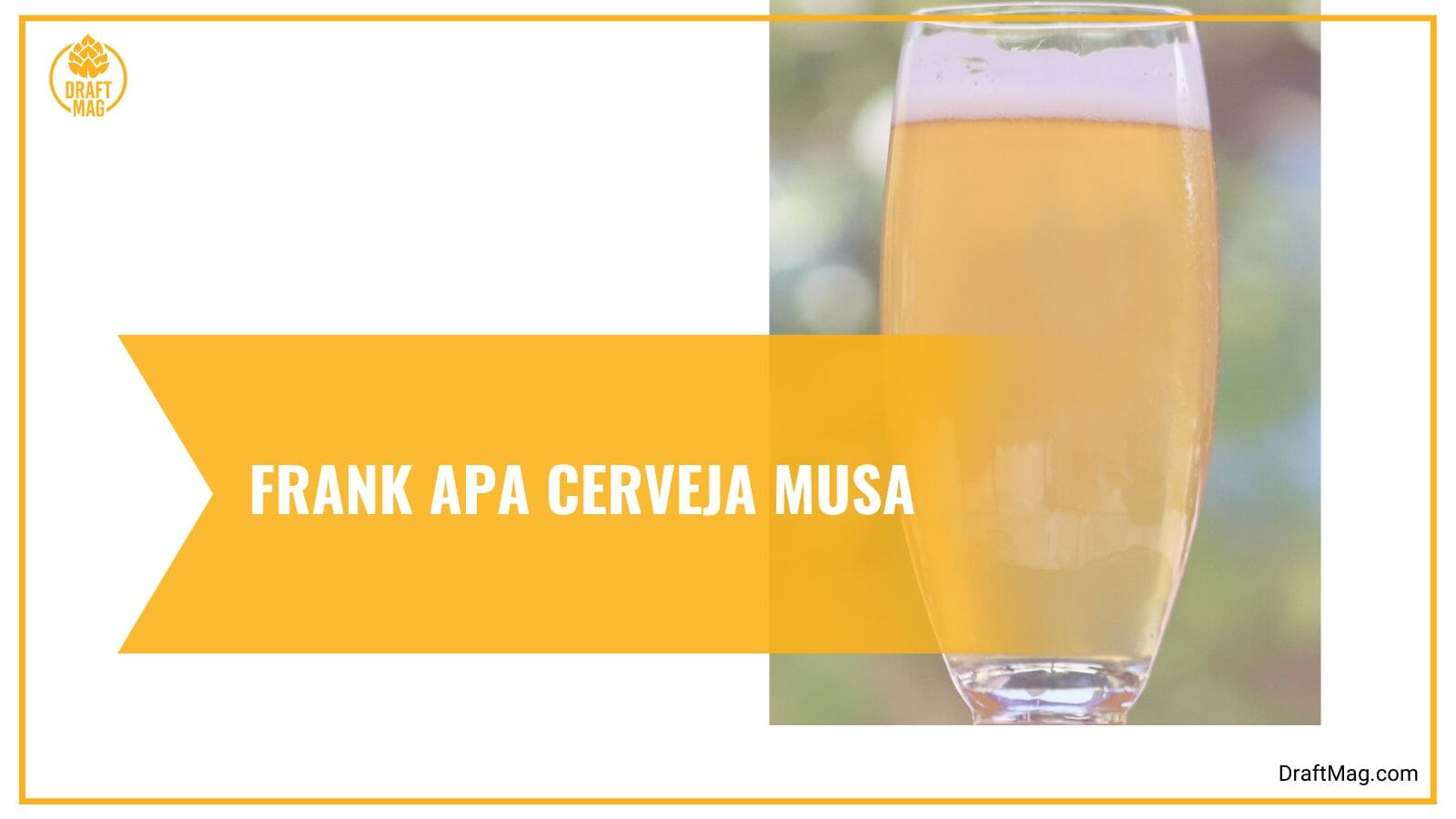 If you are an ale lover who likes to enjoy the hoppy kick, this beer is a great fit. The carbonation of this beer is on the lower side; hence there are almost no fast-rising bubbles or any fizz. The beer also has a golden to light amber color range. 
Though the taste and scent of the hops are quite prominent, it is not overpowering. It blends very well with the grains' sweetness and the beer's fruity sourness. The overall taste of the beer is very well-balanced and wholesome. 
– Creature IPA by
Dois Corvos
Cervejeira
Type – India Pale Ale
ABV – 6.5 percent 
The Creature IPA is dark golden or orange and has a luxurious appearance and taste. When poured, it has a white-colored head which has quite a good retention. There is also mild lacing around the neck. The taste and smell of the hops are quite prominent but never too much to bear. 
The taste of alcohol is not very aggressive since the sweetness of the malts and bitterness of the hops balance it. You can clearly feel the taste of sweet and sour pineapples and a tangy effect from the citrus hops. This IPA has a very subtle mix of flavors and aromas and does not overwhelm the drinker with one particular taste.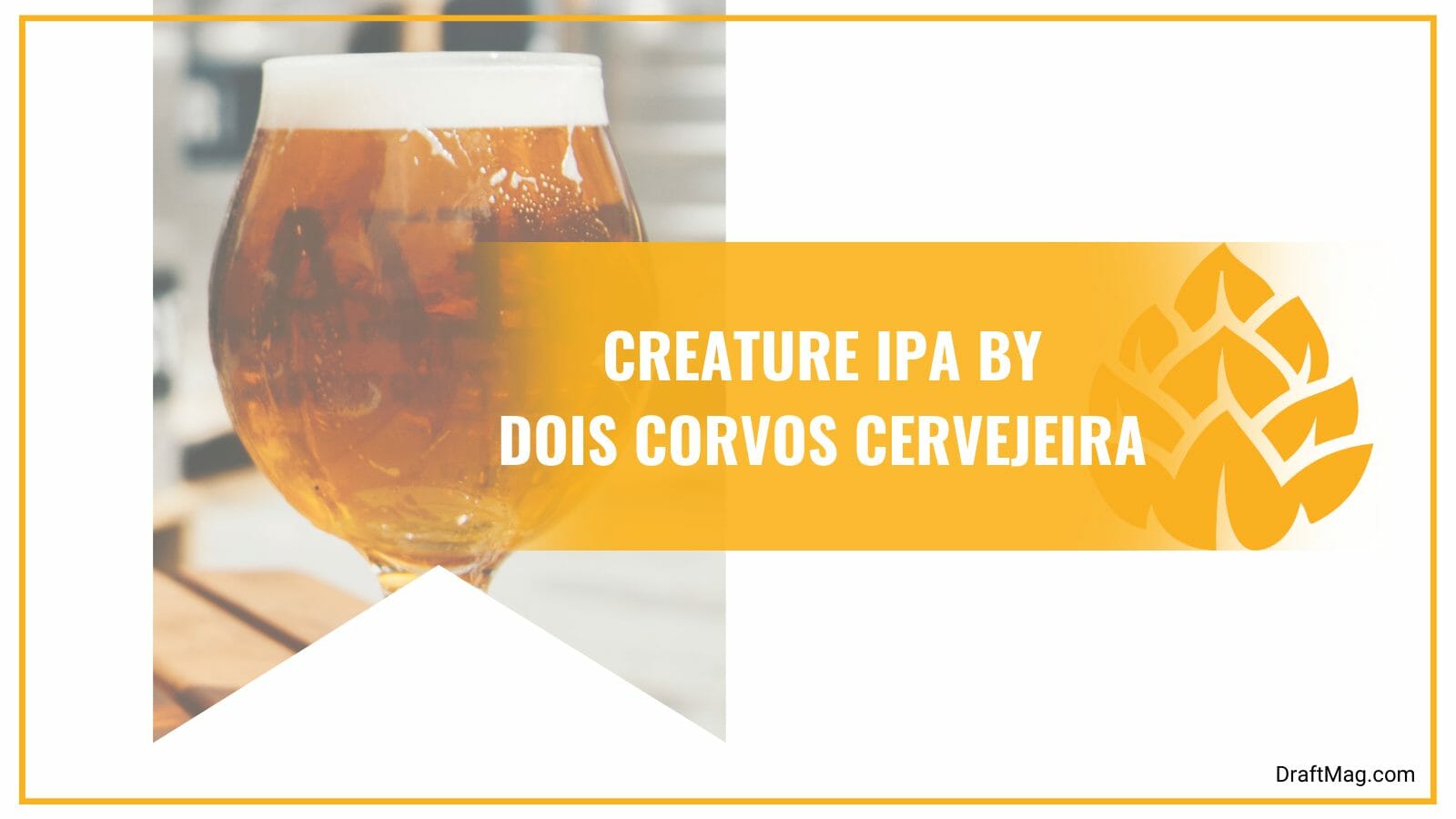 Produced by Dois Corvos Cervejeira, the overall taste is very fruity and earthen and forms a great balance of tropical flavors. That is why this beer is also one of the most loved Portuguese craft beer options for match days.
This beer has medium carbonation, which is the perfect amount for this particular ale. The overall taste is very rich yet fresh and aromatic at the same time. This craft beer has also made its mark across other European countries over the years. This is one of the most underrated brews, which works well with most local food options. 
– Sovina IPA by Os Três Cervejeiros
Type – India Pale Ale
ABV – 6.4 percent
The Sovina IPA beer is a little cloudy because it is not filtered multiple times. But the cloudiness does not compromise the great taste of this IPA. It has a very fresh, robust, and earthen smell and taste. You can also taste tropical fruits, caramel malts, and sour fruit flavors. 
The taste of wheat malts is very prominent, which adds a layer of bread-like sweetness to this beer. This beer is medium-bodied, with a strong hoppy flavor. Though the hop flavor is strong, it is not overwhelming because the sweet malt flavors balance it very well. The overall taste is very fresh and crisp, with a sweet finish. There is a mild afternote from the bitter hops, which gets mixed with the sour taste to form a lingering effect on the tongue.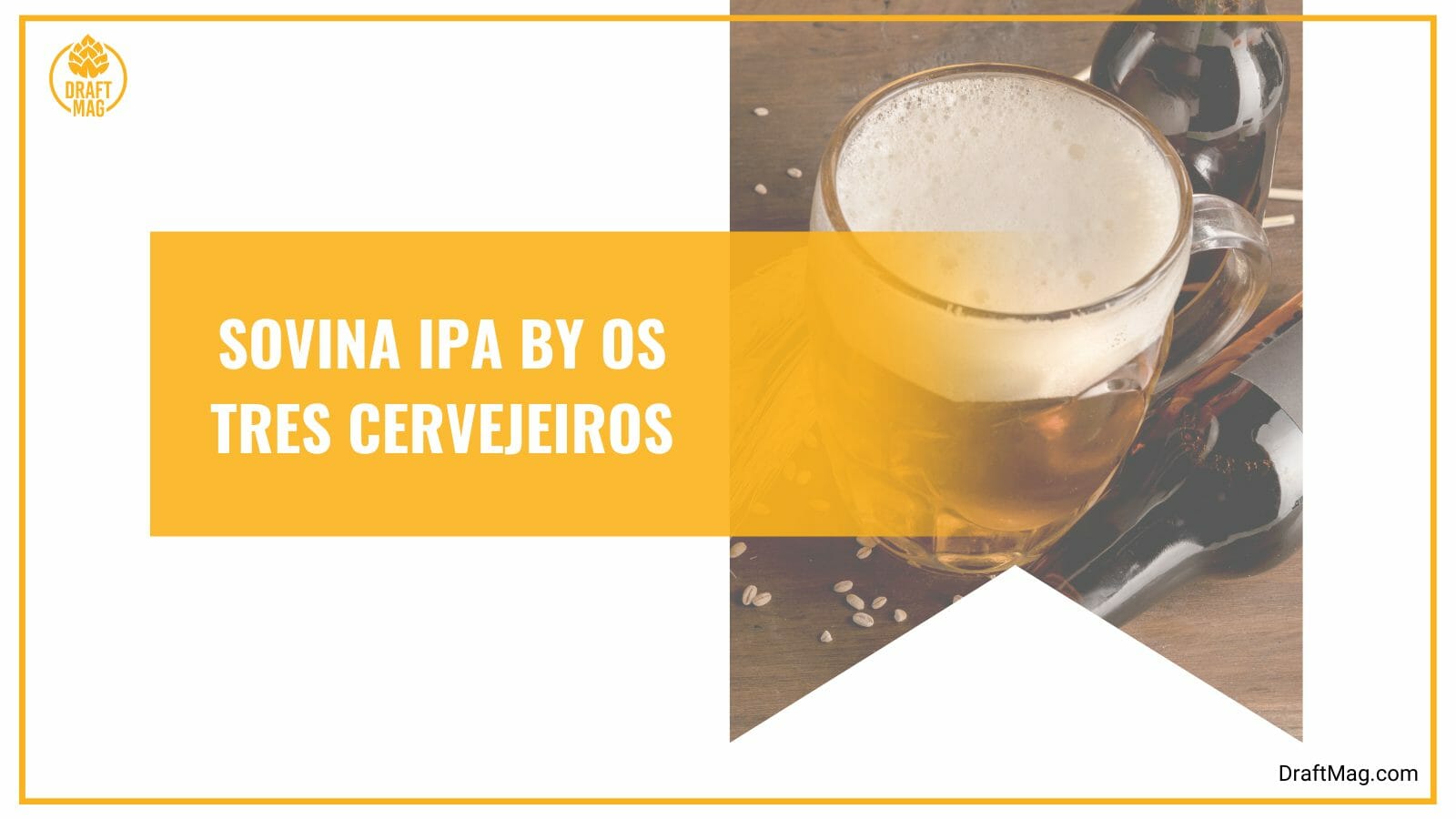 The Sovina has a medium-high alcohol percentage, but that does not leave a very strong alcohol smell. The other aromas like the tropical essence, the sweet malts, and bitter hops cover it up. 
This is one of the best-brewed non-traditional beers from this region. The beer does not have high carbonation, leading to a lack of fizziness. Although fast-rising bubbles are missing, it does not hamper the taste of the beer in any way. 
– Maldita Vida by Treintaycinco Fábrica de Cervezas
Type – Barley Wine
ABV – 9.8 percent
Available in a thick brown colored stout beer-like bottle, the Maldita Vida is one of the most underrated beers in the Portuguese beer market. This beer started as a homebrew, and to date, it is known as the best-produced homebrew in this country. 
This beer has been produced by a father-son duo since 2012, and since then, they have gotten a huge fan following among Portuguese people. This beer has also received acclamation at the World Beer Awards of 2014 for its great taste. This beer is very strong, with a 9.8 percent alcohol content.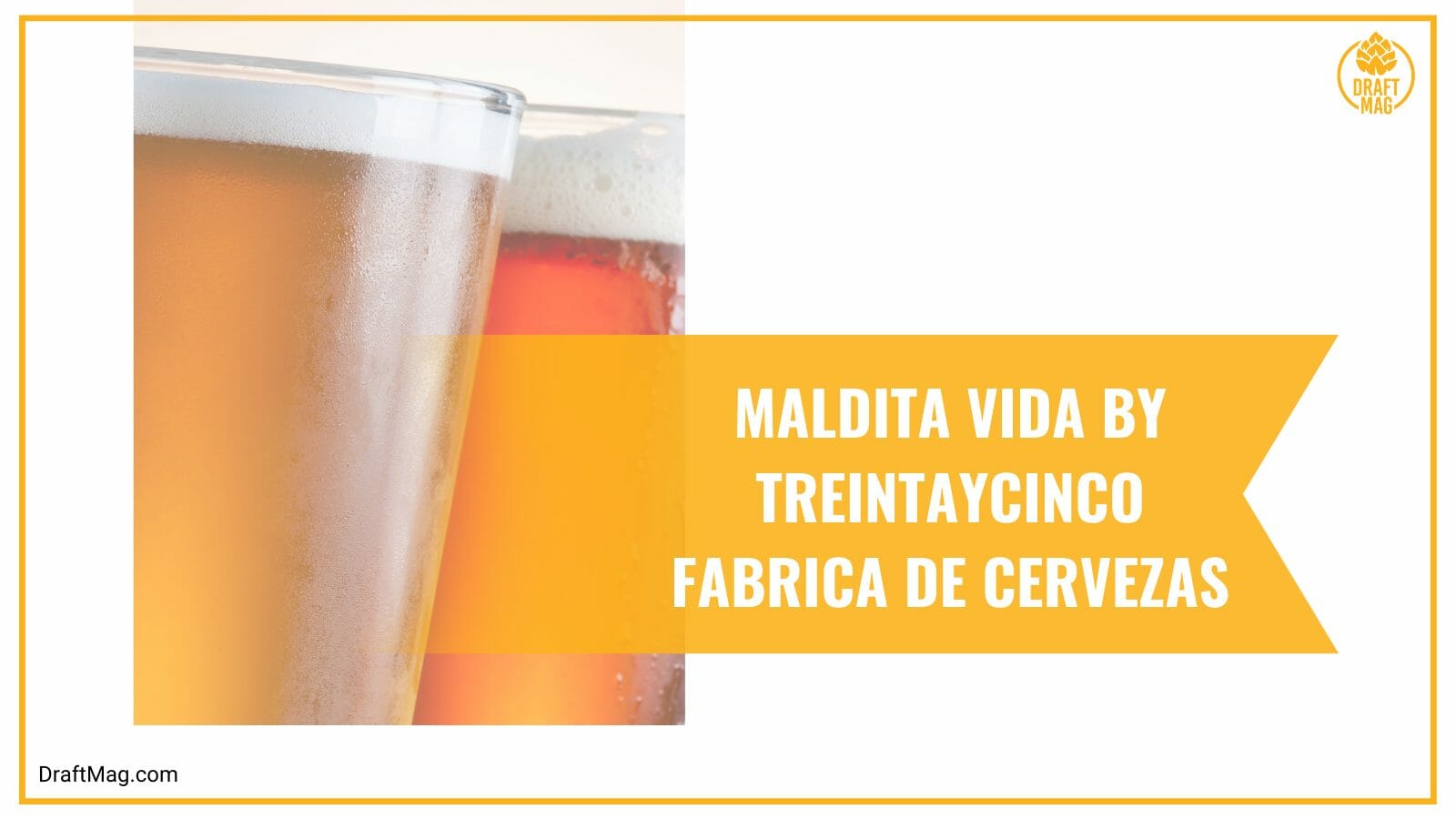 But since this is a barley wine, it is also very sweet. This leads to the taste of the alcohol or the hops being overshadowed by the beer's sweetness. That is why sometimes this beer can get people drunk very quickly. It is advisable to always drink this beer very slowly. People who love sweet beers are great fans of this beer. 
This beer uses many sweet ingredients and tastes like a thinner version of molten molasses. This also has a strong taste of bread or cracker, which is very classic for a barley wine. This beer is great for a winter beer party because of its warm effect, which is exactly like wine. 
The taste of the bitter hops is not dominant and is hardly recognizable. The color of the beer is a dark golden color which can even range up to light amber. When poured, it also forms a heavy and foamy head which has great retention. 
– Letra Clássica
Type – Pale Ale
ABV – 4.5 percent
Letra Clássica is a type of craft beer produced by the Letra Brewery. It is a golden-colored beer with a crisp, refreshing flavor and medium bitterness. It is made using high-quality ingredients including malt, hops, and yeast, and is fermented using traditional brewing techniques.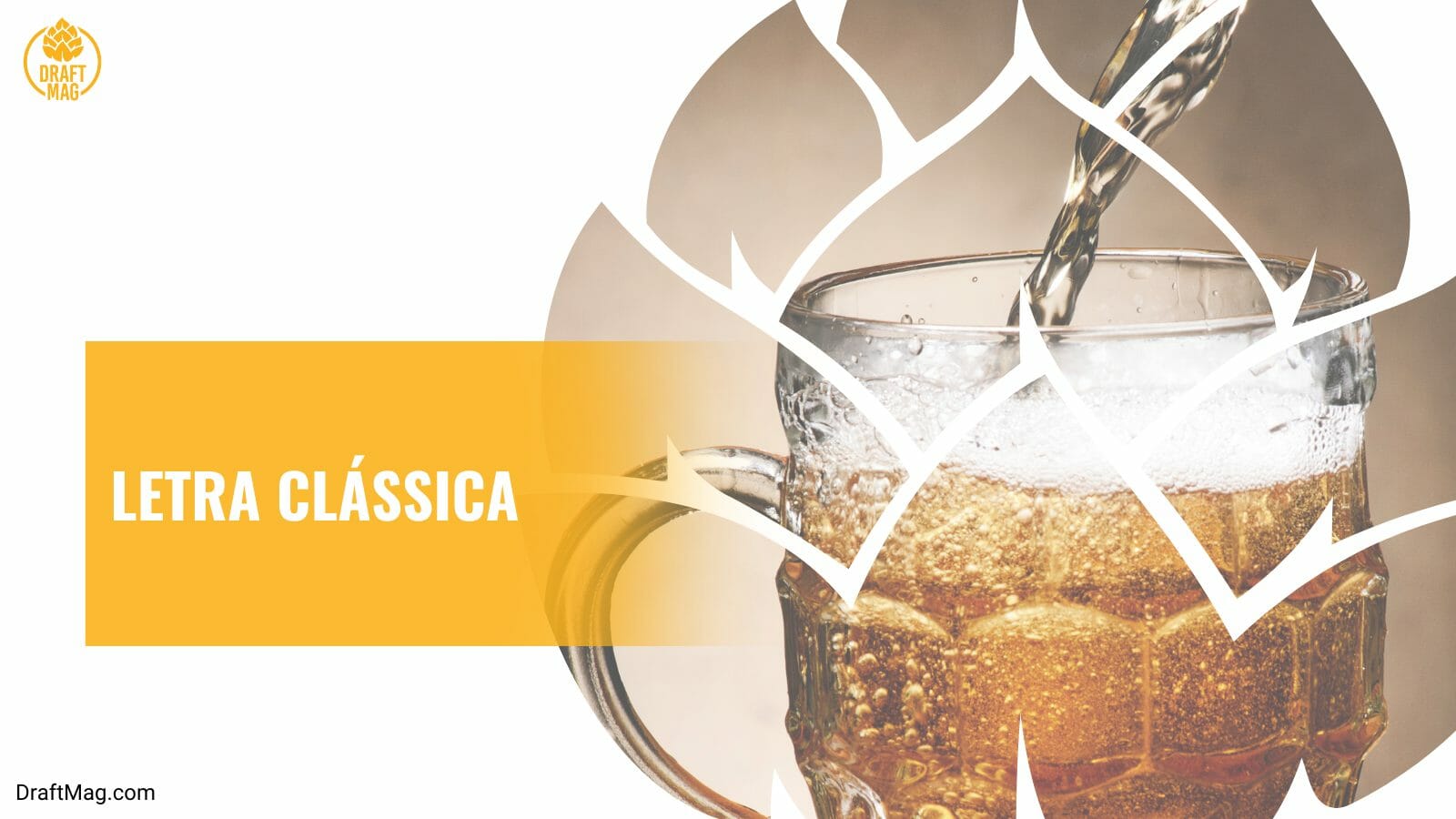 Letra Clássica has a well-balanced taste and is an excellent choice for those who enjoy a refreshing, easy-drinking beer. It pairs well with a variety of foods and is a great choice for a summer afternoon or during the evening.
– Cristal by Brouwerij Alken-Maes
Type – German Pilsner
ABV – 4.8 percent
Cristal beer is one of the cheapest beer options in the Portuguese beer market. This beer is light yellow and has a good amount of carbonation. The fizz adds to the punch of this beer and helps refresh the beer drinker.
Since the alcohol is not too high, this beer is a great one for parties. This beer forms a white foamy head that does not have great retention. There is very little lacing. This beer is sweet and hoppy at the same time, but none of the tastes are very overpowering; hence you can keep drinking this beer for longer.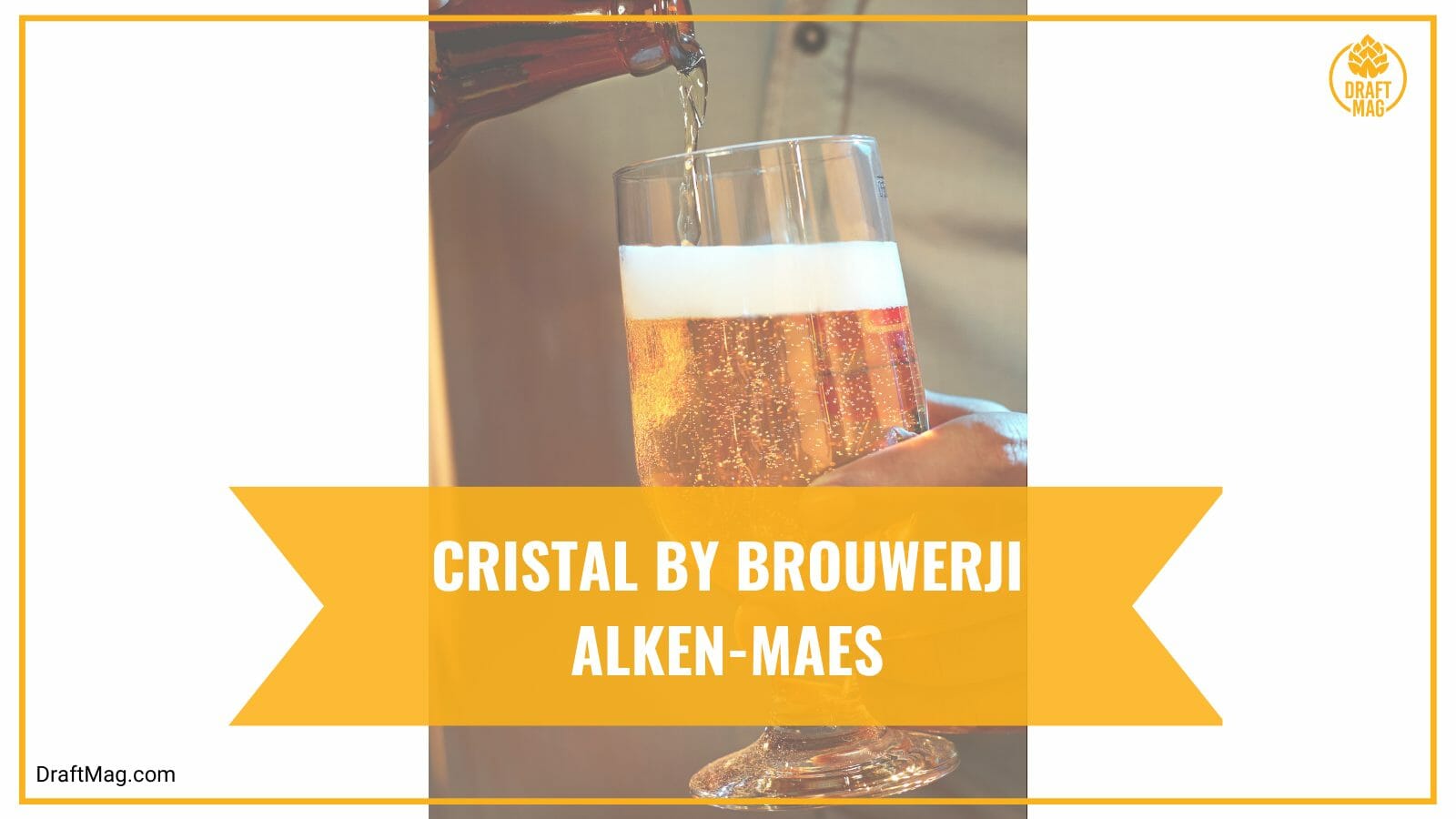 The overall taste is crisp with hints of malty sweetness balanced out by semi-bitter hops. There is great freshness from the freshwater used during the brewing process. There is also a very mild bread-like flavor from the malts, bringing more character to this beer. 
It is also one of the oldest beers, first produced in the 1890s. People who look for an affordable, tasty, and light beer always opt for this.
– Ginja Ninja by Mean Sardine Brewery
Type – Oatmeal Stout 
ABV – 6.5 percent
The Ginja Ninja beer is very dark in color, almost black or dark gray. The overall taste is filled with roasted grainy flavors and aromas. There is also a hint of spicy pepper, which adds an extra kick to the beer. When poured, this forms a tan-colored head which has excellent retention. 
There is also some lacing on the glass. The roasted grains add a bitter-sweet flavor profile. There is also a hint of bitterness from the hops used, but the overall beer-drinking experience is very smooth. The overall taste is of coffee and sweet oatmeal.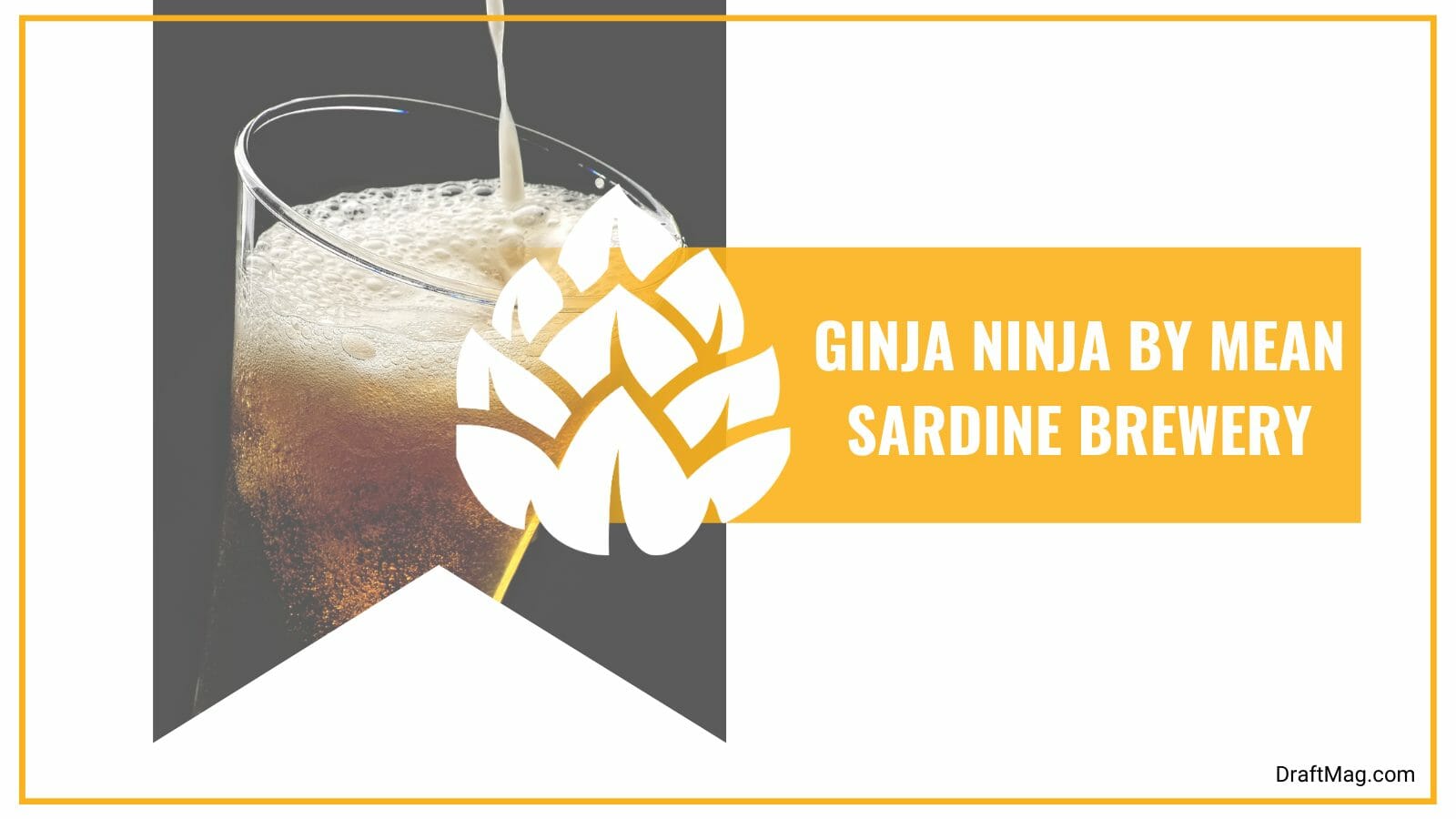 Moreover, the beer is very hazy in general. This beer is not filtered multiple times, hence the hazy effect. The density of the beer is not too high, and the overall taste is very pleasant. 
Conclusion 
In this article, we covered a lot of ground on the best and top Portuguese beers from the land of these ardent football lovers.
Let us sum up some of the key points before you try your first bottle.
Portuguese have a long history of brewing beer. Their first commercial production of beer was way before the World Wars. The most famous beer, the first Super Bock, is known to have been produced in 1927.
Many Portuguese beers are found internationally. Most of their market is in various European countries, but some are even shipped to the USA.
The Super Bock and Sagres are two of the most loved brands in Portugal. Their flagship beers are also the best-sold beers. These two brands hold more than 90 percent of the beer market share.
Some of the most loved and underrated Portuguese beers are Ginja Ninja, Cristal, Maldita Vida, Sovina, Creature IPA, etc. Most of these beers heavily influence tropical flavors and sour, fruity aromas.
Though Super Bock Original is the most popular, this brand has developed many new versions of the Super Bock in recent years.
When you are on your next adventure trip to Europe or Portugal, we recommend you try some of the Portuguese beers mentioned above to get the true feeling of the land.