La Chouffe Beer Review: Classic and Sweet Belgian Blonde
La Chouffe Beer is a great example of a Belgian blonde beer with a good balance of banana, cloves, and coriander. The beer hits all its flavor and aroma notes with a refreshing and sweet flavor that makes it the perfect summer beer.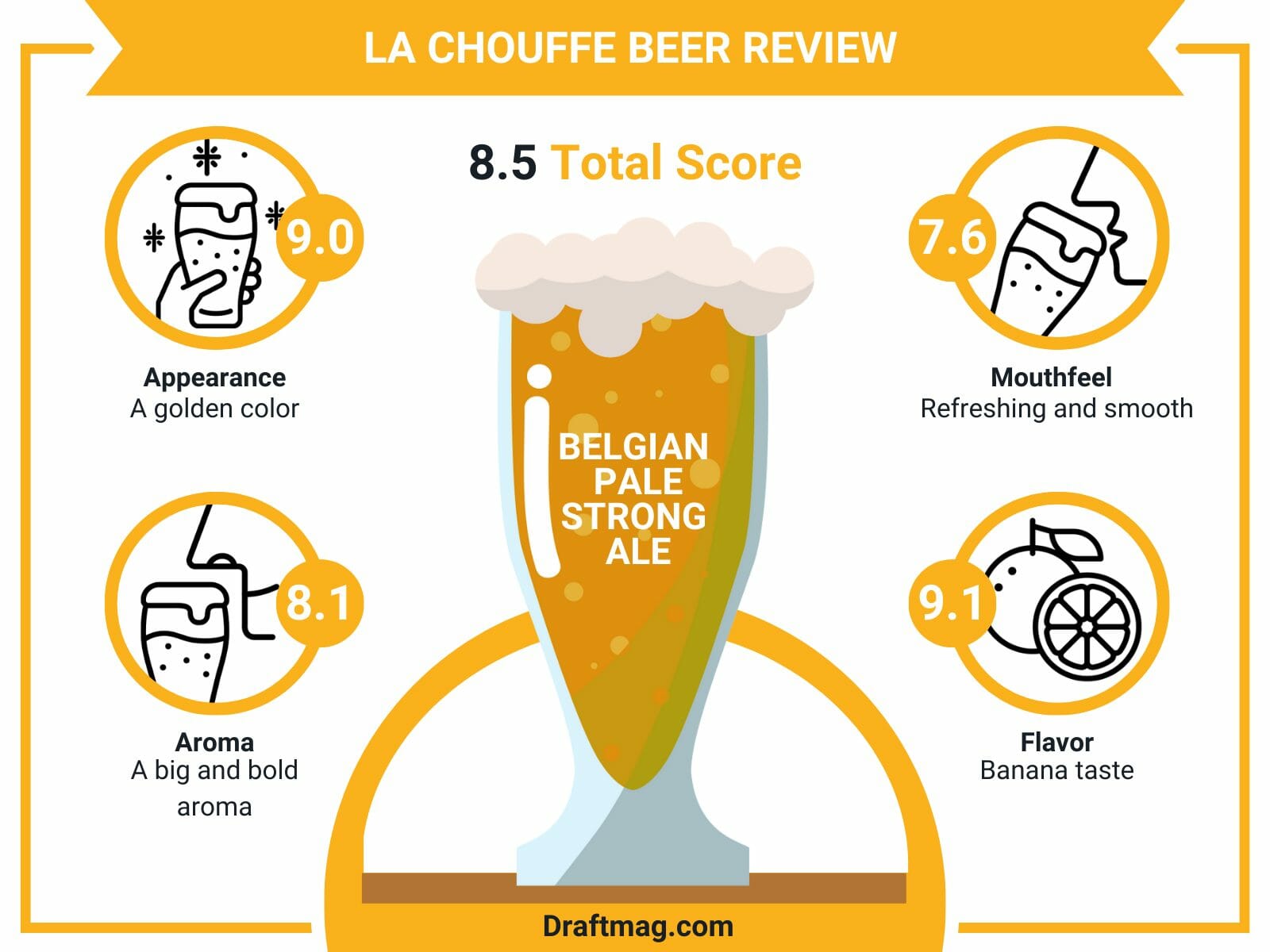 This is an interesting Belgian ale, and you can give it a try if you're in the mood for something new. Before doing that, check out our complete review below.
La Chouffe Beer Stats
| | |
| --- | --- |
| Country | Belgium |
| Brand | Brasserie d'Achouffe |
| Style | Belgian Pale Strong Ale |
| Taste | Banana, sweet |
| Body | Light Body |
| ABV | 8 percent |
| Flavors & Aromas | Banana, fruit, bubblegum, bread dough, spice |
| Serving Temperature | 45 – 50 degrees Fahrenheit |
Tasting Notes
La Chouffe Beer Tasting Profile
La Chouffe Beer Review
La Chouffe is a Belgian blonde ale with an 8 percent alcohol content, from Brasserie d'Achouffe, in Belgium. The beer pours a hazy golden color with a light body, with flavors and aromas of banana, fruit, bubblegum, spice, and bread dough. The beer finishes with a subtle bitterness and some creaminess on every sip.
The beer is best served in tulip glass called the Chouffe glass, and you can purchase it at different stores. Alternatives include a snifter, chalice, or goblet. The wide opening of the glass will hold the two-finger white head in place and showcases the bright golden color. It can be garnished with dark fruits like berries or grapes.
Serve it at temperatures from 45 to 50 degrees. If you're looking for a refreshing summer beer, the Chouffe ale is an ideal choice. It drinks easily despite the high ABV.
– Appearance
The beer pours a golden color into your glass with a hazy appearance that you can barely see through. Atop the beer is a two-finger white head with a lot of fine and medium bubbles. The bubbles dissipate quickly, but the head remains for a while, leaving thick lacing against the glass.
– Aroma
On the nose, the golden ale has a big and bold aroma, smelling a bit musty once you open it. It quickly moves to offer aromas of yeast and banana esters. This balances well with the coriander, and the light hops offer some spicy orange. The aroma is sweet and spicy, with all the scent notes well-balanced.
– Mouthfeel
The mouthfeel of the beer is lighter than what you would expect from the high ABV, and it is refreshing and smooth with no alcohol burning.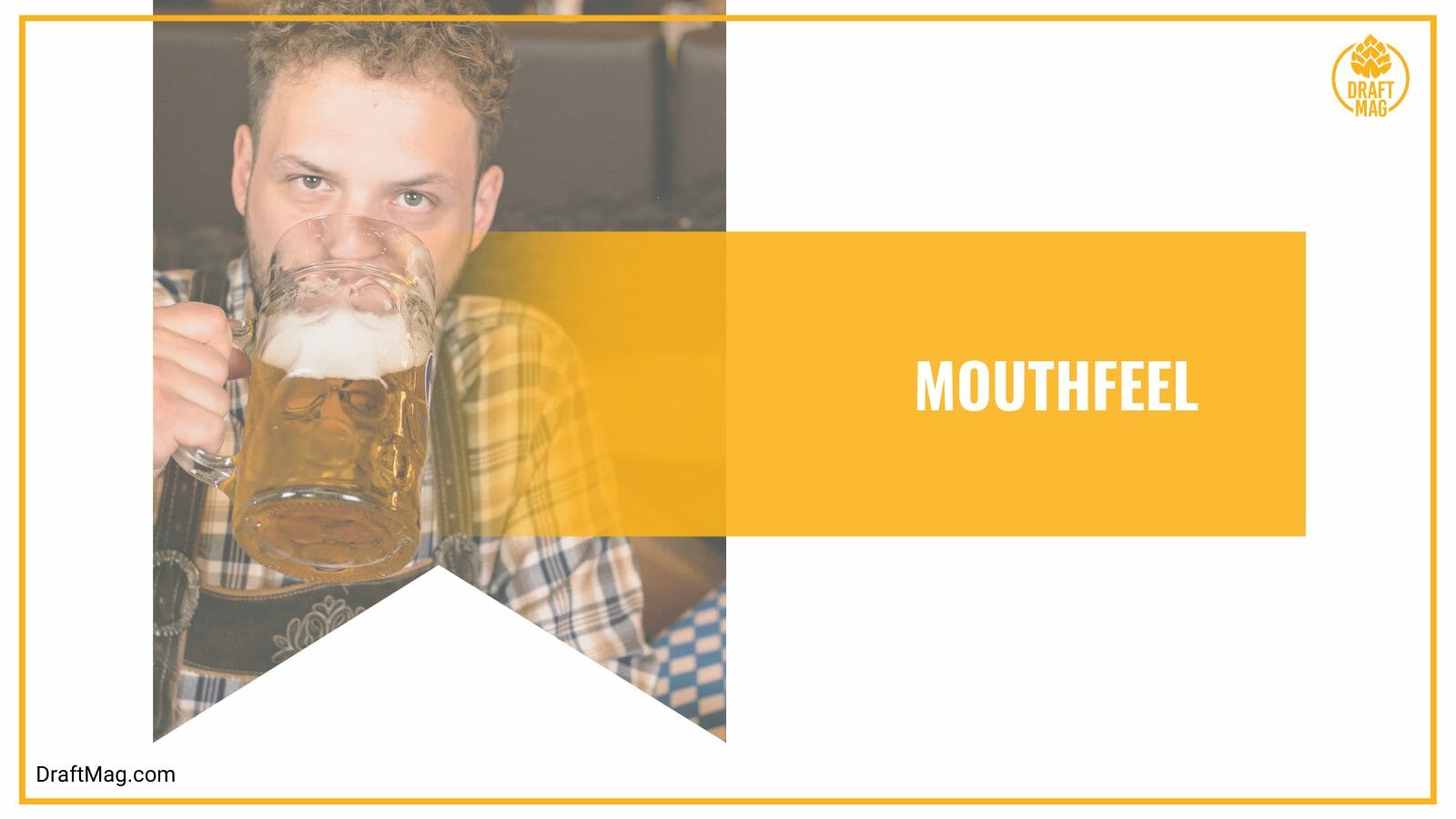 Expect an intense bite from the carbonation, but this is well balanced with the creaminess provided by the long-lasting head. The beer has a long finish with the malts in the aftertaste.
– Flavor
The flavor of the Chouffe beer follows the nose, with the banana esters being very prominent. The taste of banana is pleasant and will lead to some spicy coriander and phenols. You will also taste a malty crackery note that is expected from a light ale, with subtle bitterness.
The Belgian yeast offers a strong flavor with hints of cloves, apricots, bananas, hops, barley, and light spices. There is also a slight flavor of spiced pear and some floral notes, with a bready mouthfeel. The malts remain a strong backbone of the beer.
– Food Pairings
The golden ale is smooth, sweet, and malty, so you should pair it with sweet, hot, or spicy foods. Try out chicken, salmon, or bratwurst with a lot of spice or a crispy salad with a sweet dressing. A good meal to try is a steakburger with herb butter and caramelized onions. The brewery recommends burgers with pan-fried veal cutlet, melted brie, and honey-mustard sauce.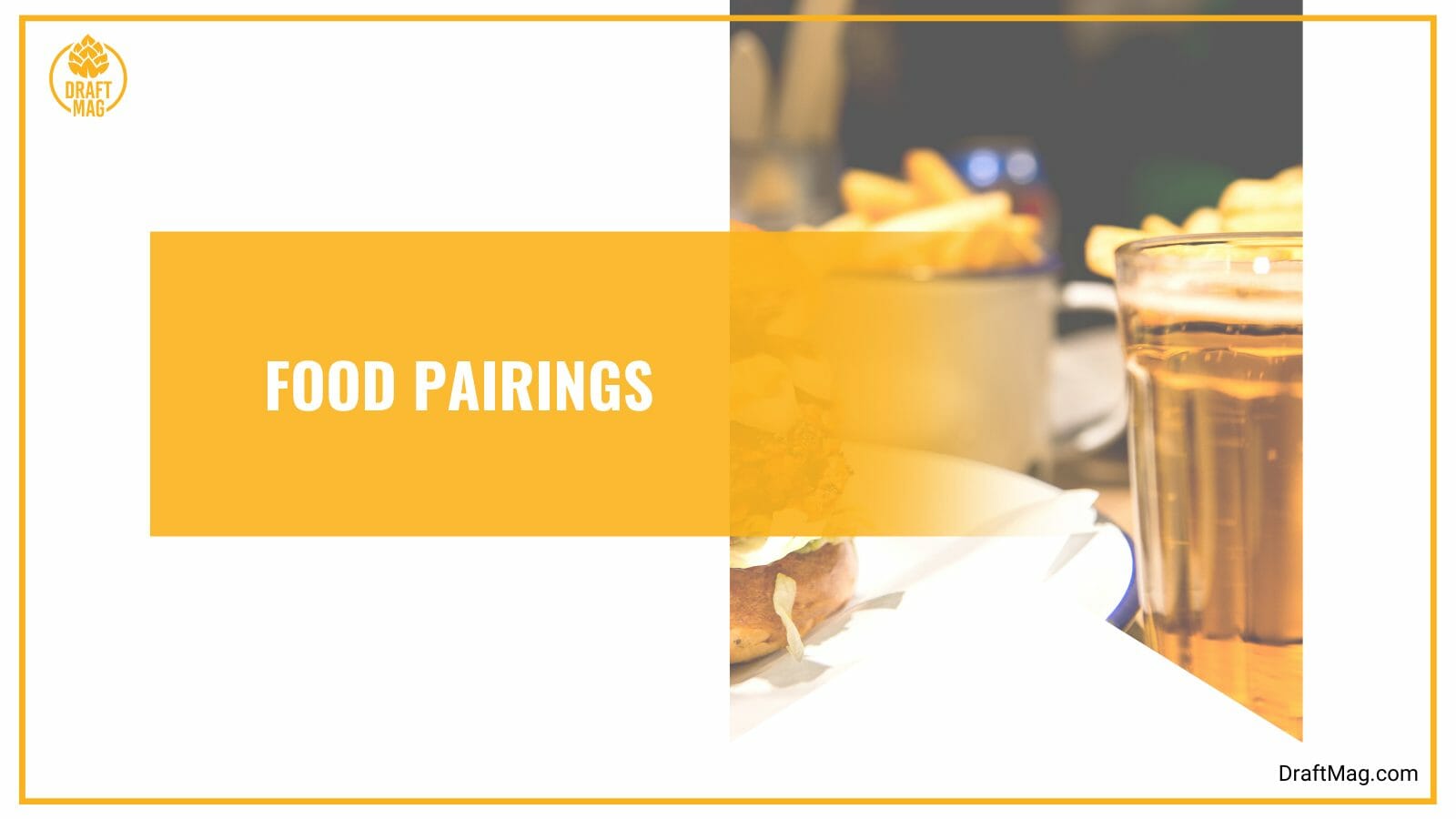 It is also an easygoing beer, so it pairs well with almost anything, including pasta or any food with honey, spices, or fruit added to it. Other good options include burgers, buffalo wings, spicy food, nutty food, pizza steaks, fried foods, and Asian or Mexican food.
If you're looking to have some dessert with your blonde ale, honey cookies or a cheesecake will pair well with the beer. And for cheese, you can try out mild cheddar, parmesan, or romano cheese.
Ingredients
The Chouffe pale strong ale is brewed with water, yeast, pale barley malt, Saaz-Saaz, Styrian Golding hop varieties, and coriander. The unique mix of ingredients gives you a clean-tasting beer. The hops offer the banana and cloves flavor that is expected from a Belgian-style beer.
Nutrition Facts
The beer has an ABV of 8 percent, which qualifies it for the pale strong ale style. It is barely present in the flavor and aroma of the beer as it is well-masked. The bitterness level is high, although the exact IBU is unknown.
The beer has 250 calories in every 12 ounces, which is a pretty high level. Keep this in mind when calculating your dietary intake every day. Also, it has 4.16 grams of carbs and less than one gram of fat and protein. The beer is not keto-friendly or suitable for those that cannot consume gluten.
History
La Chouffe is the flagship beer of Brasserie d'Achouffe, a Belgian-based brewery. Nicknamed the "gnome beer," it accounts for 80 percent of the brewery's input. The beer was first brewed in 1982 when Pierre Gobron and Chris Bauweraerts decided to make their first batch on a low budget.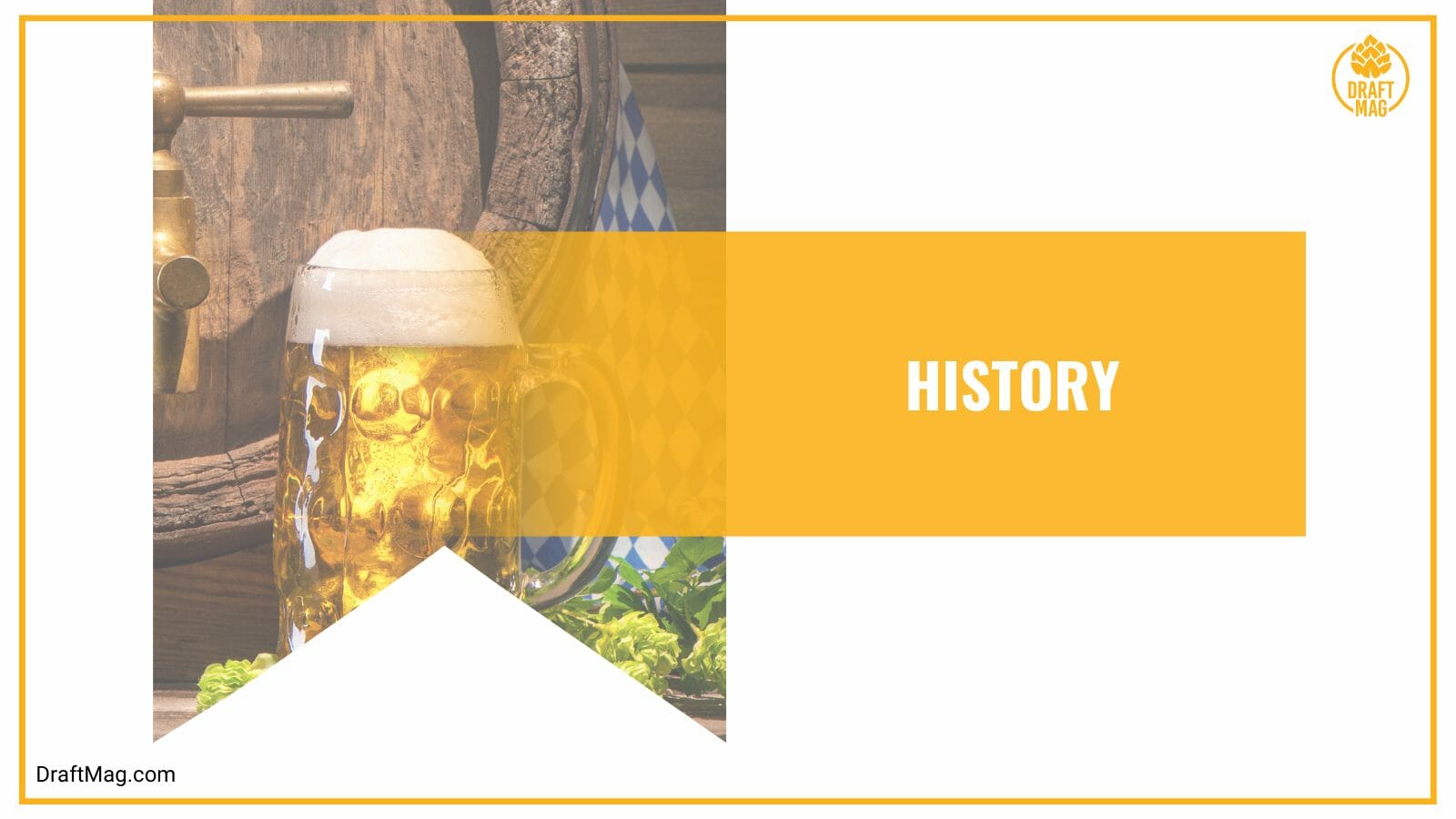 The beer gained popularity, and they founded the brewery years after it was launched. The brewery is now found in over 40 countries. The red hat gnome is the emblem of the brewery. Chouffe has won a silver at the World Beer Awards and a Bronze at the World Beer Idol. Other popular beers include Mc Chouffe, Chouffe Soleil, and Chouffe Blanche.
Conclusion
Chouffe is a top Belgian beer that has been tried and tested over time, so you can grab your chance to give this famous beer a try. Here's a rundown of our review:
La Chouffe is a Belgian pale strong ale with an 8 percent alcohol content from Brassiere d'Achouffe.
The beer has flavors and aromas of banana, cloves, fruits like peach, candy, spicy hops, bubblegum, biscuits, and malts, with a smooth body.
It is made with pale barley malts, hops, yeast, water, and coriander.
The beer is best served in a tulip glass at temperatures from 45 to 50 degrees Fahrenheit.
It pairs well with sweet, spicy, and hot food, pasta, food with honey and spices, honey cookies, and cheddar cheese.
If you're ready to taste this beer, it's easy to purchase at a wide range of online and physical liquor stores. You can also buy the Chouffe glass to complete the experience.