Irish Red Ale Recipe: The Expert's Guide To Brewing the Red Ale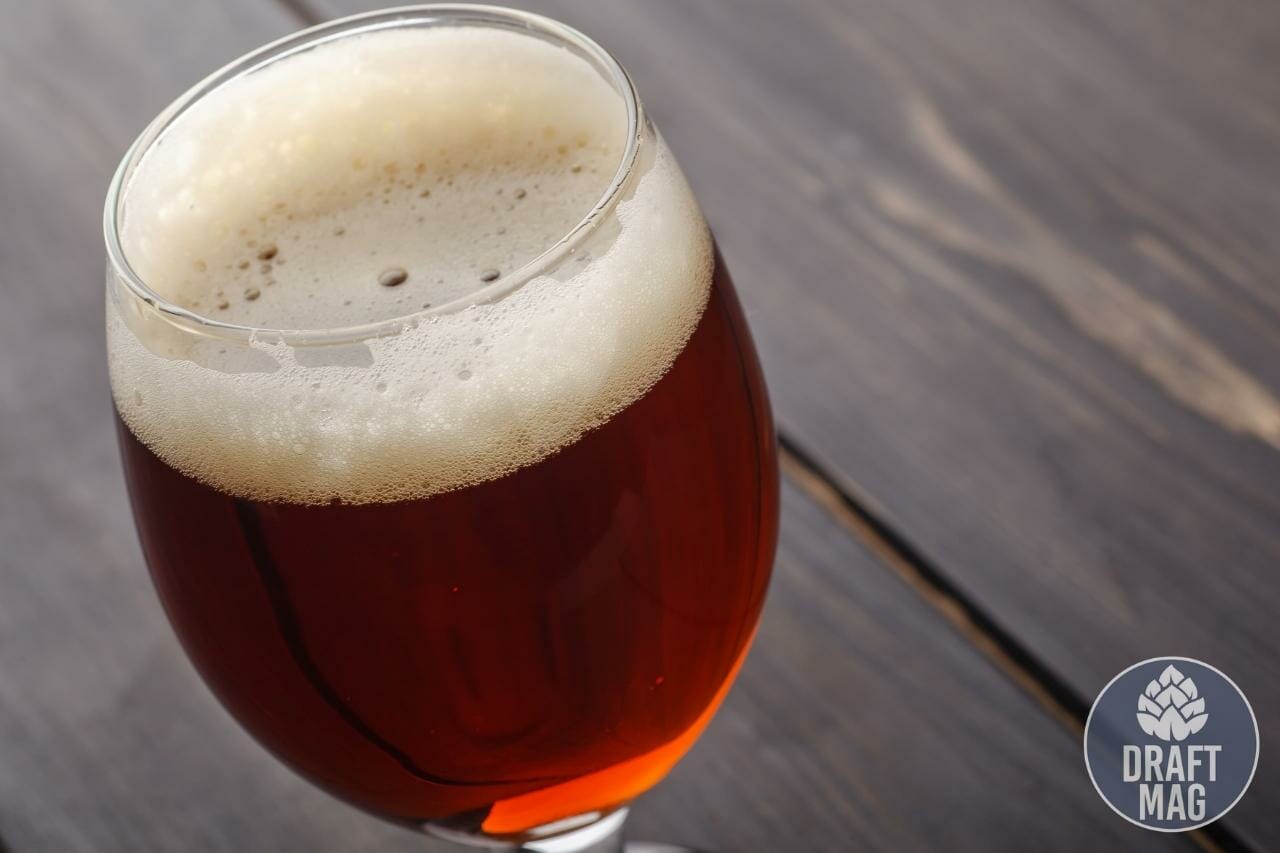 This is the Irish red ale recipe you have been looking for. If you are a homebrewer, brewing this refreshing drink will be pretty easy.
This beer style is quite popular in America than in Ireland, its birth country. Smithwick brewery of Kilkenny, Ireland was the first to introduce this beer style to the world.
How To Make Irish Red Ale: The Irish Red Ale Recipe
Here's what you need for the best red ale recipe:
– Grain:
86 percent 8 pounds Pearl Malt
6 percent 8 ounces Crystal 45 Malt
6 percent 8 ounces Crystal 120 Malt
2 percent 4 ounces Chocolate Rye Malt
– Hops:
1-ounce East Kent Golding – Boil 60 minutes
– Yeast:
1 package Wyeast Irish Red Ale 1084
– Method:
Add the Pearl malt, Crystal malt 45 and 120, and the Chocolate Rye malt, all together in the mash tun.
Bring up to 3.3 gallons of water to 173 F and add it to the mash tun. Stir the grains well to avoid any knots or clumps. Cover your mash with a lid, lower the temperature to 152 F, and hold this temperature for 60 minutes.
Take five gallons of water and bring to boil at 179 F for upcoming infusions. After 60 minutes, sparge the grains with this water. Transfer the original mash into a brew pot and slowly add the five gallons of water.
Once the sparge is over, bring the unfermented beer (wort) to a boil and hold for 60 minutes.
Add the East Kent Golding hops once the wort begins to boil. Boil the wort for 60 minutes and stop the boiling process.
Begin to cool the wort immediately by using clean and sanitized equipment.
Transfer the wort to the carboy and pitch the yeast. Keep the wort aside in a cool, dry place, away from sunlight. Leave it here for up to two weeks for the fermentation to take place.
Once the fermentation is finished, the beer is now ready to be bottled or kegged.
Homebrewing Ingredients and Tips
These tips and recommendations come in handy if you are a homebrewer looking to try a hand at brewing this stunning Irish Beverage:
– Grain
Good quality British or Irish pale malt is an excellent base for the red ale recipe. These malts give a darker finish to the beer than the American two-row. They also lend the beer its biscuit and toasty character. In this recipe, we have used Pearl Malt as the base malt.
When talking about specialty malts, it is good to add them under a pound each. Caramel malts are a good place to start, as they give the beer its copperish color and red hue. These colors in beers usually come through caramel or crystal malts, but when brewing the Irish Red Ale, the color comes from roasted barley.
On the other hand, if you are using domestic pale ale malts, then adding some Munich or Biscuit grains becomes a must. Avoid chocolate malts or Black Patent malts, as these tend to give a darker color and will end up with high caramel flavors.
– Hops
Irish Red Ale hops include a range of only English hops. American hops are not preferred for this style of beer as they are loud and would give away the essence of the Irish ale.
East Kent Goldings, Perle, and Fuggles would do their jobs right. If you are looking for a mild character, a single addition of bittering hops at 60 minutes will do the magic, but if you are aiming at a light-moderate hop character, then adding half an ounce 20 minutes before the boil ends will work too.
– Mash
A single infusion mash works very well in the case of the Irish Red Ale. It is best advised to hold the temperature at 153 F for 60 minutes, then raise the temperature to 168 F and sparge slowly with water at 170 F.
– Yeast
The beauty of this beer is you can brew it as both an Ale and a Lager. If you are brewing it as an Ale, it's best to pick a good English or Irish ale yeast.
The Irish ale yeast is light on the ester profile and attenuation. And the English ale yeast may create too much ester profile. If you use the Wyeast 1084, keep close attention to the temperature.
You could also combine English and Irish ale yeast to up the attenuation, but all this depends on experimentation, which may lead to a whole new and interesting flavor profile.
– Fermentation
If you are brewing this beer as a Lager, a close look at the temperature is very important. If you are brewing an ale, stick close to lower temperatures around yeast pitching, this can help with the attenuation.
Bottling Directions: A Simple and User-Friendly Method
Sanitize the bottling bucket and add a three-fourth cup of priming sugar (dextrose).
Pour the fermented beer into the bottling bucket using clean and sanitized instruments.
Use a stainless-steel spoon to mix the beer with the sugar evenly.
Begin bottling now.
Use an empty pop bottle to test if your beer is well carbonated.
Once the bottle has reached its firmness, you know your beer is finished and ready to be officially bottled.
Refrigerate for up to 21 days and enjoy your brew.
Characteristics of the Irish Red Ale: According to BJCP Guidelines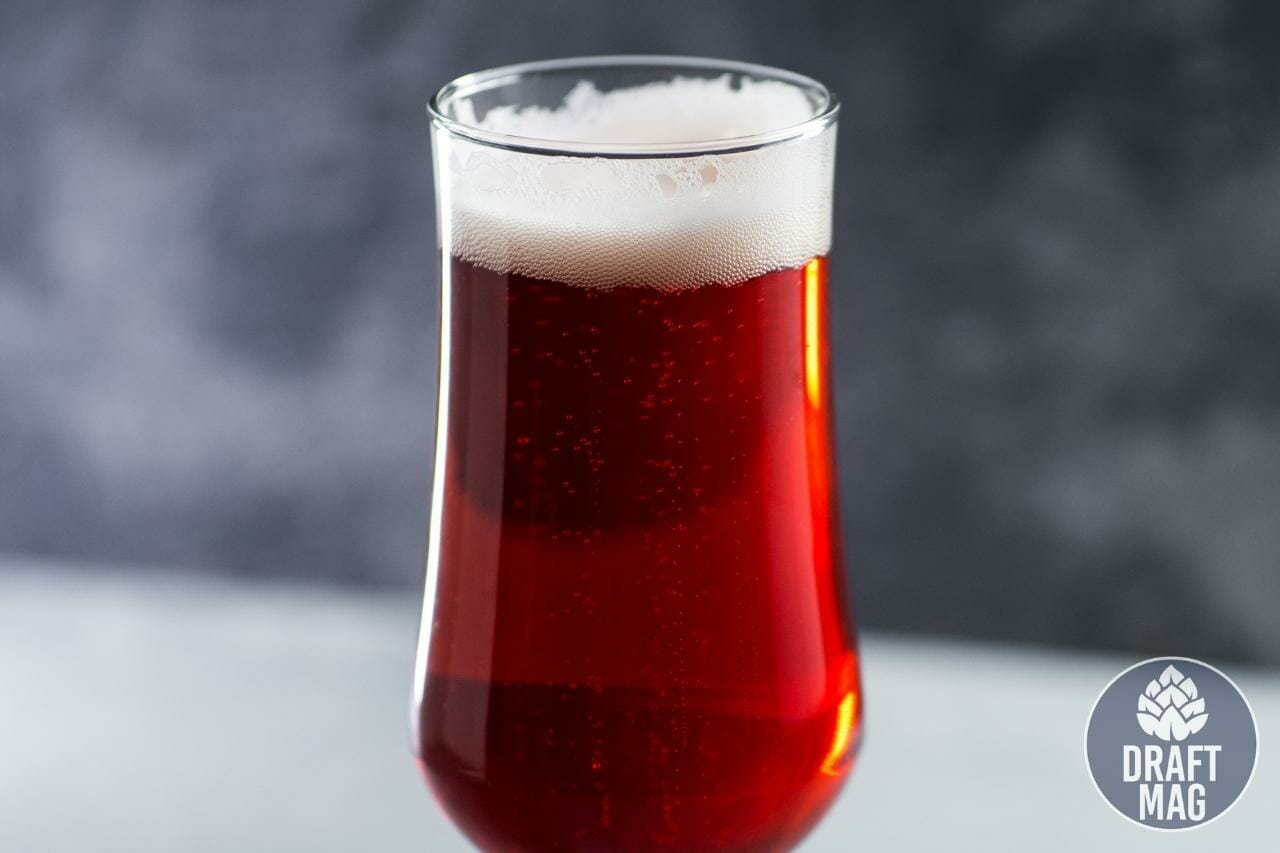 The BJCP describes the Irish red all grain as "an easy-drinking pint, often with subtle flavors."
Slightly malty in the balance, sometimes with initial soft toffee, caramel sweetness, a slightly grainy, biscuity palate, and a touch of roasted dryness in the finish.
| | |
| --- | --- |
| Original Gravity | 1.044 – 1.060 |
| Final Gravity | 1.010 – 1.014 |
| IBU Range | 17 – 28 |
| ABV Range | 4.0 – 6.0 percent |
| Color Range | 9 – 18 SRM |
| Aroma | Moderate Maltiness, High Caramel Notes, Nil Hop Aromas |
| Flavor | Caramel, Toffee, Roasted Grains, Buttered Toast, Clean and Medium Dry Finish |
| Appearance | Amber to Deep Red in Color |
| Mouthfeel | Light to Medium Body, Moderate Carbonation, Smooth, Low Alcohol Warmth |
| Food Pairings | Shepherd's Pie, Mutton, Onion Soup, Crème Brulé, Lamb |
– Irish Red Ale Style Profile
Most beers of this style have a deep red, copperish amber color. They have a small off-white head that doesn't persist too long.
The nose has a low to moderate malt aroma. It has high notes of caramel and toasty toffee-like notes. The presence of diacetyl gives a bread-butter aroma. The beer has an overall malt aroma with almost no hop character present.
This is not a light-body beer. It is between mid-light to moderate-bodied. The diacetyl creates a smooth and slippery character. There is very low alcoholic warmth in the ones with a high alcohol by volume percent. Overall, the beer runs down smoothly and has minimum carbonation.
There is a high flavor of caramel maltiness and toffee. The beer is also buttery on the palate. The palate is fairly neutral and grainy. The swallow has lightly toasted grain qualities leading to a medium-dry finish.
There are almost no hop flavors in this beer. With clean fermentation, it is a clean and smooth beer with a medium-dry finish. When present, only light English hop varieties can be tasted.
This kind of beer is mostly sweet and toffee flavored. This means it leaves a smooth caramel and buttery finish on the palate. Hearty dishes like the shepherd's pie and bangers pair well with the Irish Red Ale.
Roasted and grilled meats also go well. Basically, anything nutty or savory will go well with the type of beer instead of sweet or spicy dishes.
Brewing History
A reddish-amber or brown ale, with its routes in Ireland, this beer style is predominantly famous across the world. It is characterized by its color profile and malt character, which precisely includes a toffee flavor and a dark amber color grading.
Irish brewers experimented with producing a slightly bitter-tasting beer, light, refreshing and popular around the 19th century in England. They used roasted barley to achieve the color and flavor that was later known to be the Irish red ale.
The thing that sets the Irish red ale apart from other similar colored beers is its low hop character and higher malt and toastiness. Hops did not grow very easily in Ireland. This is one of the prime reasons why the Irish Red Ale is low on hop character and high on maltiness.
– Twelve Examples of Irish Red Ale Style Beer You Must Try
Several variations exist within this style of beer. Modern export versions are high on caramel and ester flavors, while American craft versions have more alcohol content than their Irish counterparts.
Some of the best Irish Red Ales to try are:
Brian Boru – 3 Floyds Brewing Co.
Irish Breakfast Ale – Resurgence Brewing Co.
Red Sunday – TwoDEEP Brewing Co.
Rado's Red Ale – Crow Hop Brewing Co.
Red Trolley Ale – Karl Strauss Brewing Co.
George Killian's Irish Red Ale – Coors Brewing Co.
The Double Magician – Short's Brewing Co.
Lady Luck Imperial Red Ale – Karben4 Brewing
Rooney's Irish Red – Voodoo Brewing Co.
Dublin Raid – Hammerheart Brewing Co.
Hornswoggled – Cigar City Brewing
Strong Patrick – Beau's All Natural Brewing Co.
FAQ
Can any malt be used in making Irish Red Ale?
Yes, any malt can be used in making Irish Red Ale, but traditionally it's made with pale malt, roasted barley, and/or caramel malt.
Is Irish Red Ale top or bottom fermented?
Irish Red Ale is top-fermented with ale yeast.
Does Irish Red Ale have a rich beer head?
Yes, Irish Red Ale can have a rich beer head, but it ultimately depends on the brewing process and serving technique.
Conclusion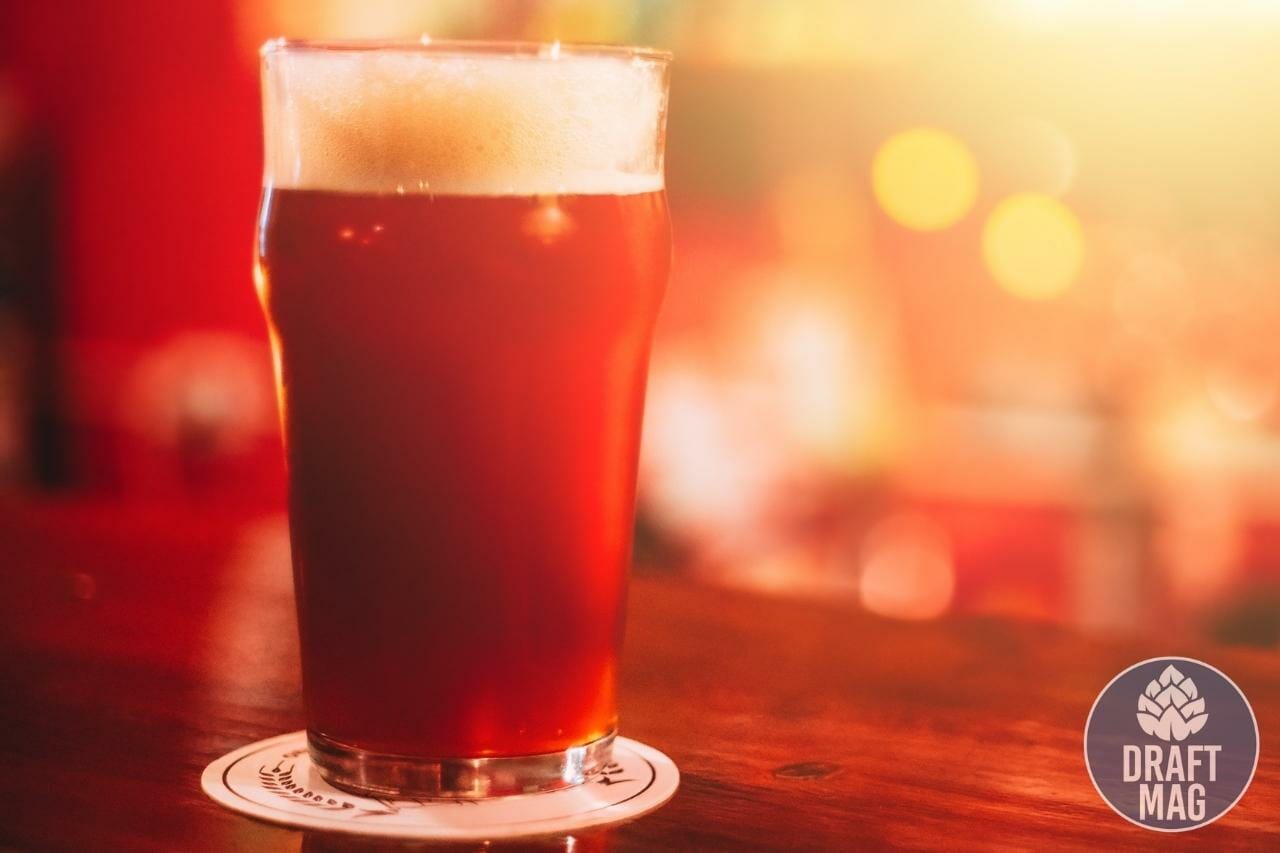 The Irish Red Ale gets its name after the gorgeous color of the beer. The beer is a lovely hue of reddish-copper, sometimes dark amber.
It is very low on hop character and has a fuller mouthfeel.
The following characteristics and tips set the Irish red ale apart:
This beer stands out in its color. It gets its color from roasted barley and not specialty malts.
The Irish red ale is very low on hop character and esters. But some homebrewers experiment with different hops to get a variety of added flavors in the beer.
British and Irish pale malts are best suited for this beer.
English hops are the preferred ingredient instead of American hops as they lend heightened flavors.
Mash at 152 F for 60 minutes, then boil for another 60 minutes.
If you are a homebrewer who enjoys a good brew, this recipe will surely give you the desired results.
Enjoy!