Korean Beer: The Best Beers That You Are Probably Missing Out On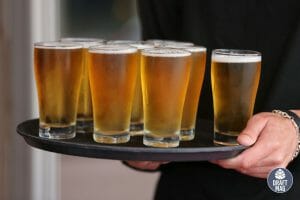 Korean beer has become so popular that it almost eclipses the traditional Soju as the most widely-consumed alcoholic beverage in the country. Koreans certainly love their booze and have made beer an integral part of their society.
Whether you're having a pint to take the edge of life after a rough day or to accompany your food, the right beer is key to having a great drinking experience. If you're looking for the best beers to try on your next trip to Korea, our experts have curated this list of the top 24 recommendations you must not miss out on.
Top Korean Beers
Why We Love It
1.
All New Cass
Has a positive spin on the former OB Cass and notes to create a delectable beer with more depth. Undergoes an extensive brewing process to provide a refreshing drink.
2.
Hite Extra Cold
Popular for having an unmatched freshness and crispness to it. Has an impressive mix of flavors bursting around with a decent mouthfeel.
3.
Kloud
Has a rich and robust mix of flavors with a distinct cereal foretaste and some breadiness after. Has lots of depth and underlying notes that contribute to a crisp and refreshing drink.
4.
OB Golden Lager
Light and watery mouthfeel with minimal hops or bursts of flavor. Sticks to the light-tasting beer standard of beers.
5.
Gangseo Mild Ale
Has bright and uplifting fruity notes – mango and orange – with a semi-heavy mouthfeel and a refreshing taste.
6.
Imperial IPA
Has an enjoyable malty backbone with a hint of bitterness. It also has a silky smooth finish and a heavy mouthfeel.
7.
ARK Pale Ale
Crisp and unique taste with underlying earthy and pine notes.
8.
Magpie Daydream
Fun light-hearted APA-style beer with lots of citrus and mango notes and hops. Has a smooth mouthfeel with the burst of flavors perfectly balancing the maltiness.
9.
Black Stout
Very strong malty taste bursting with flavors and depth. Has a smooth and crisp mouthfeel.
10.
Cafri Premium Beer
Light and easy on the mouth. It has a velvety smooth, light mouthfeel, minimal hops, and a balanced mix of flavors and bitterness.
11.
Max Beer
Interesting all-malt taste with a rich and creamy taste. Has a decent mouthfeel with lots of hops and pairs nicely with many Korean delicacies.
12.
Terra
has an easy and mild malt taste that gradually increases as you go through the can. It's crisp and refreshing and pairs well with Korean delicacies.
13.
Hanmac
Similar to soju because of its distilled rice taste. Has a heady wheaty smell with a crispy and refreshing taste. Makes a smooth and easy drink with a sweet aftertaste.
14.
FilGood
Has a consistent light maltiness throughout the can with a watery taste. Has minimal bursts of flavor and the lightest hops.
15.
FiLite
Has a smooth and impressive mix of flavors and mild hops with a light watery feel.
16.
Jeju Wit Ale
Great for a smooth and easy drink with a decent medium-bodied mouthfeel. It has a mild sweet taste with coriander notes blended in perfectly.
17.
Gompyo Beer
Nice and smooth craft beer with a light mouthfeel and minimal hops. Good for a clean and easy drink that won't interfere with the taste of food
18.
Gwangwhamun Beer
Tastes like a standard craft beer with strong maltiness and the slightest citrus aroma. Has a bitter taste with lots of depth and flavors.
19.
Gyeongbokbung Beer
Has a strong malty foretaste with richness and depth in flavors. Has notes of lotus root with a fruity undertone.
20.
Hanok Village Ale
Has a strong malty flavor with a very sweet taste and floral notes. Well-bodied mouthfeel with a light wheat flavor.
21.
Malpyo
Has a rich and complex layering of different flavors. It is smooth and balanced with unexpected coffee, caramel, and chocolate notes.

Mildly bitter with a light bitter aftertaste.

22.
Jin Lager
Formulated to be the perfect beer for eating Ramyun and other spicy Korean foods. It also has a lot of carbonation and a full-bodied taste bursting with flavors. It is smooth with a slightly dry mouthfeel.
23.
Cafri Light Korean Lager
Referred to as Southern Korea's Corona, it's sweet and malty with lots of fresh hops. It has a weak and watery finish with light mouthfeel.

Pairs perfectly with spicy Korean foods.

24.
Cass Fresh Korean Lager
Distinct and iconic strong flavor – Malty foretaste with lingering light hops. It is fresh and crisp and has a slightly bitter aftertaste.
The Best Korean Beers Our Experts Recommend
Here is an extensive list of the best-tasting beers you can find in the beautiful country of Korea.
– All New Cass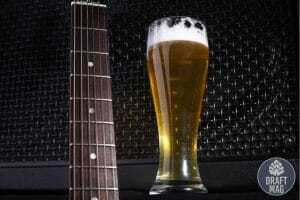 The All New Cass is a new and impressive production of Oriental Brewery, one of Korea's larger beer companies. In fact, the All New Cass is a reinvention of one of the brewery's older recipes — the name says that much. The brewery put a refreshing twist on their beers as customers began to lose interest and the younger crowd found other new beers. The reinvention was a huge success, and the All New Cass remains a staple of beers from Korea to date.
The All New Cass looks like a Canadian Lager or An American Pale ale, but the true distinction is in the signature Korean maturation method. The beer is first aged for at least three days and kept in shockingly freezing conditions to aid the ideal maturation process. The freezing temperatures don't stop there — the All New Cass, like many beers in the region, is also packaged in freezing conditions and served ice-cold.
– Hite Extra Cold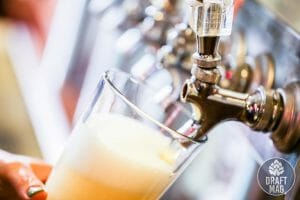 The All New Cass isn't the only Korean beer best served cold. A true Korean beer lover will say that poor refrigeration and preservation processes will leave Korean beer tasting flat and foul. The Hite Extra Cold comes from Korean beer giant, Hitejinro. This beer is fresh and fun, with exciting flavors bursting all around.
It has always competed with Cass for the golden number one spot in the hearts of Korean beer lovers. Hite Extra Cold is ideal for a nice balmy summer afternoon or the more humid temperatures of a spring evening. This beer is pretty popular; the people love it, and you can find it in almost every restaurant and sports bar.
– Kloud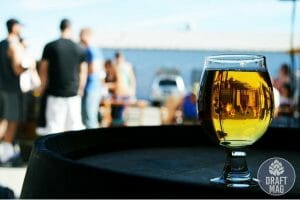 If you're looking for a proper lager-style beer in Korea, then Kloud should be on your list. Giant soju manufacturer Lotte Chilsung Beverage Co., Ltd. brings this lager-style beer to life without water! This results in a beer with a whopping ABV percentage of 5 percent and a unique mixture of rich and robust flavors dancing across your taste buds.
At the first sip, you're welcomed with a distinct cereal hops taste that later gives way to a slightly sweet aftertaste with only a little breadiness. Kloud's launch into the Korean beer scene was surprising, to say the least. It quickly commanded its way into the hearts and stomachs of many beer drinkers. Our experts feel the same and agree that this is one of the greats when it comes to beers in The Land of the Morning Calm.
Kloud certainly has more depth and tones than the average American lager, and its mesmerizing golden pour will impress you even more.
– OB Golden Lager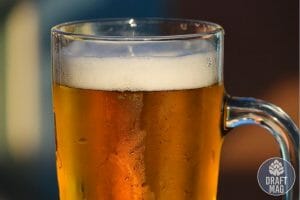 Produced by none other than South Korea's beer manufacturing giant, Oriental Breweries, this lager is a novelty on the market. Despite its light and slightly watery mouthfeel, many Korean beer drinkers enjoy it. This adjunct lager first presents a light gold appearance and a very mild taste, possibly one of the lightest tasting beers you'll ever try.
OB beer tries to compensate for its light, watery taste with lots of carbonation and sticks true to the common idea that these beers can be very lacking in taste. If you are not an avid beer drinker and are looking for a gentle introduction, this could be a great beer to start with. Otherwise, well-experienced and familiar beer drinkers would be better off finding something a little more flavorful.
– Gangseo Mild Ale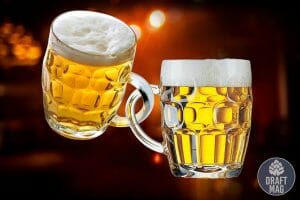 Loosely named after a place on the outskirts of Seoul, Gangseo-gu, Gangseo mild ale is a beer famous for its pleasant scent, a delightful mix of mango and orange. Made by the steady and innovative microbrewery, 7Bräu, this beer is flavorful and refreshing, making it the perfect option to sit and kick back with after a long day.
Gangseo comes in a somewhat underwhelming can design, but the liquid within is far from bland. The beer is impressively smooth with a nice semi-heavy mouthfeel. It brilliantly threads the thin line between being too bitter and mild. This is a craft beer that any true beer fan would want to take back home to their home country.
– Imperial IPA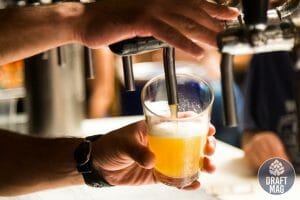 We like the Gangseo Mild Ale with its balanced notes, heavy body, and silky finish, but it wasn't 7Bräu's most eye-catching offering. That title belongs to their Imperial IPA, a powerful golden concoction with a 7.0 percent ABV.
The Imperial IPA is the best option for beer lovers who don't want to enjoy pale ales or light beers. This beer is thick and malty with only a hint of bitterness for a dynamic mix. After a few sips, it might inspire you to explore all of Korea and sample the entire 7Bräu beverage lineup!
– ARK Pale Ale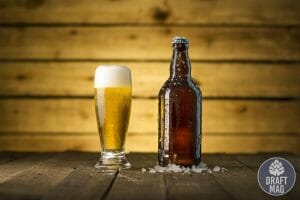 Rising from a growing craft brewery, the ARK Pale Ale is only one of the brewery's small selection of high-quality craft beers. This pale ale is refreshingly crisp with unique Korean flavors that you would not typically find in domestic pale ales. You might be tempted to say this is a gentle IPA accentuated with well-appreciated pine notes and bright, earthy tones.
– Magpie Daydream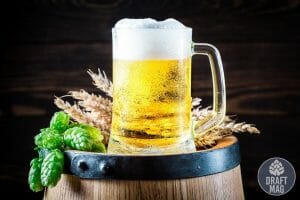 Magpie is a fun and creative craft brewery specializing in modern beers with a strong American influence. They have a brewery on Jeju Island and a taproom in Seoul and are popularly beloved among microbreweries in Korea.
Their innovative beer, Magpie Daydream, was actually the first one they made. Unlike its American pale ale-style flagship, Magpie Pale Ale, Magpie Daydream has the flavor and notes of a craft beer. It's a seasonal session IPA with an ABV of over 4 percent. The Magpie Daydream pours a beautiful light gold color and has a velvety smooth mouthfeel provided by a balanced malty backbone.
This is nicely complemented by the vibrant and uplifting mango and fresh citrus hop notes. It's a classic-tasting IPA that is popular in the Korean craft beer scene and a welcome change from the usual pale lagers.
– Black Stout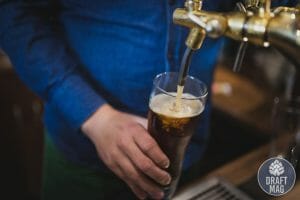 Our experts could not help but include Hitenjiro's Black Stout on this list. While they found that many of the best beers were pale ales and lagers, Hitejinro sets the Black Stout apart.
This beer is remarkably potent with a strong malty and rich taste with lots of flavors and depth layered over each other. With an ABV of 5 percent, Black Stout has a velvety smooth taste and is very smooth and crisp.
– Cafri Premium Beer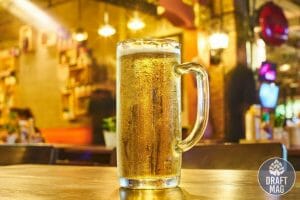 If you're familiar with beers, you might first notice that the Cafri Premium Beer's packaging is reminiscent of Mexican and Belgian pale ales. This beer is hardly like the average Korean light beer and welcomes you with a light, velvety smooth mouthfeel with mild hops, flavors, and bitterness.
Many agree that this beer seems to be the cheaper Korean version of the beloved worldwide beer, Corona, and can be found in nearly every Korean bar and restaurant. It is possibly the lightest of all Korean mainstream beers with a light and clear yellow pour.
– Max Beer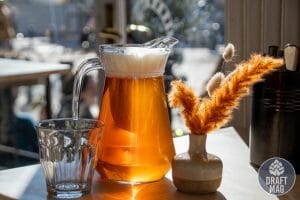 Max Beer is the first-ever all-malt Korean beer created by Hitejinro, the more malty version of its sister flagship, Hite. Our expert's report on this beer can be summed up in one sentence: it's exceptionally creamy and has a rich taste that pairs nicely with the creaminess.
Max is an all-malt beer that provides an unexpected but likable depth and decent mouthfeel. Hitejinro further improved this beer's standards by nicely balancing out the malts with just the right amount of hops to give you a clean, smooth drink that perfectly accompanies any meal.
You'll find Max in many Korean restaurants — especially chicken restaurants — accompanying a wide variety of meals. If you're looking to have it outside a bar or restaurant, it might be harder to spot Max as it is hardly stocked in convenience stores or supermarkets.
– Terra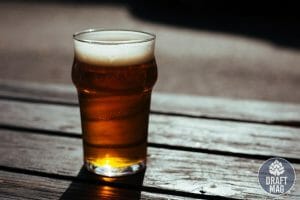 With an alcohol content of 4.6 percent, Hitejinro's Terra is a better tasting beer than the company's flagship beer, Hite. Terra begins on a friendly note with a light malt taste. This taste soon progresses as you go further through the can/bottle and begins to grow in maltiness after the first few sips. There's also an easy-to-miss corn smell that chases the heady maltiness and accompanies the light mouthfeel of this beer.
Hitejinro advertises this humble but delightful beer as "clean and crisp," and correctly so. Terra is more than just a decent, local beer, it's great and can be loosely compared to Heineken. Terra comes in a green can or bottle. It is clean and refreshing, easily lovable on its own or with some delectable Korean Bulgogi on the side.
– Hanmac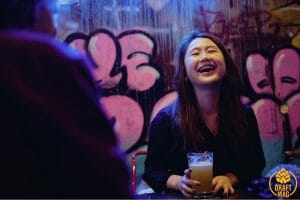 Hanmac, another of OB's popularly loved beers, gets its reputation thanks to its primary ingredient — rice. This beer had a memorable entry into the beer market, with its primary ingredient catching the eye of many as a special sentiment to Soju, traditional Korean alcohol made with distilled rice. You can find Hanmac almost everywhere and enjoy its rich and distinct grainy taste and smell.
On opening your can of Hanmac, you're first hit with an unmistakable heady wheat smell. This beer has a clean, crispy, and refreshing taste that has mastered balancing perfectly between sweet and bitter.
While Hanmac may not be as deep-toned and layered as its cousin Cass, it is still smooth and worth the buy, with a slightly sweet aftertaste for some extra notes. The latter makes it especially suited for spicy Korean food if you're feeling a little adventurous.
– FilGood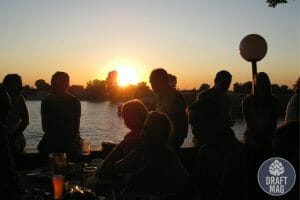 If you're looking to enjoy a nice beer on a budget, FilGood is one of the two most popular budget beers. Most spotted with students, FilGood is OB's baby beer that appeals to a younger crowd looking for cheaper beer alternatives. FilGood is a feel-good beer since it is as light as beer can get, leaning towards a more watered-down taste.
The light maltiness stays consistent throughout a can and does not shock you with any peaks or dips in the flavor, it's light and breezy until the very last drop. While our experts say that this beer is very much on the weaker side, many people who are not after a heavy mouthfeel or a lot of flavor and hops may find the taste to their liking. If you're looking for a light and easy beer that is also cheap, FilGood will work just fine.
– FiLite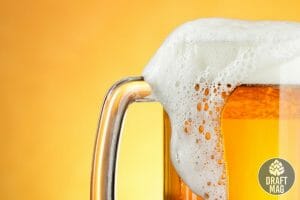 While OB's budget beer, FilGood, walks on the weaker side of things when it comes to taste, Hite steps things up with its own budget beer, FiLite. Of course, FiLite doesn't measure up to the burst of flavors, notes, and hops in its bigger cousin Hite. It holds its own with a strong hops flavor while staying light and easy on the mouth.
FiLite is hardly the smoothest beer you'll get, but its initial taste is hard and sharp and hits you hard. Once this initial sensation on your tastebuds subsides, you're left with a weaker mix of flavors with lots of carbonation to boot.
You can find FiLite in two different forms. The first is the original blue, which is a much weaker form. The second being the green variant, which takes a step up with a little more flavor and variety.
Like its OB counterpart, FilGood, this budget beer is mostly advertised to students who are looking for a cheap beer that has enough of a kick to make their drinks interesting. Our experts confidently name this beer the best budget beer you can find in Korea.
– Jeju Wit Ale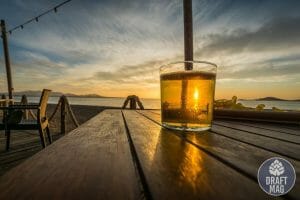 Jeju Wit Ale might be a great place to start if you have never heard of a craft beer or never had one. Typically, craft beers are beers that are produced in the traditional and non-mechanized way by smaller independent brewing companies. They only started becoming popular in Korea in 2017 with Jeju Wit Ale's introduction into the market.
Jeju Wit Ale's parent company is the small brewer, Jeju Beer Company's flagship craft beer, and is surprisingly a fan favorite across several demographics. Non-drinkers love it, and seasoned beer lovers appreciate all that it offers. This beer is smooth and clean, with a slight coriander taste underneath. If you think you hate the thought of coriander in beverages, Jeju Wit Ale will most likely change your mind.
Jeju Wit Ale is easy on the mouth yet has a decent and medium feel to it. It isn't shockingly strong or overpowering but manages to keep a deep and rich taste with a likable citrus aftertaste. This beer may be sweet but is not overly so as it knows how to balance itself perfectly between the two extremes of sweet and bitter. You can enjoy your Jeju Wit Ale alone or with a wide range of food and snacks.
– Gompyo Beer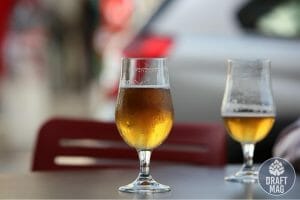 Jeju Wit Ale paved the way for other craft beers in the Korean market. Nearly four years after Jeju Wit Ale made its grand entrance, another craft beer that's quickly become a fan favorite came onto the scene. Gompyo beer is a nice, clean, and easy beer with a unique wheat smell and taste to it.
Our experts say that this craft beer is unlike its peers, despite not having much kick or a significant mouthfeel. Gompyo beer is very clean and clears up rather quickly in the mouth, meaning it doesn't interfere with the taste of other foods and anything else you might be drinking.
Gompyo beer is hardly the beer to turn to if you're looking for more flavor, hops, and notes, but it is an excellent choice if you are looking for something light and easy with a rich, clean flavor.
– Gwangwhamun Beer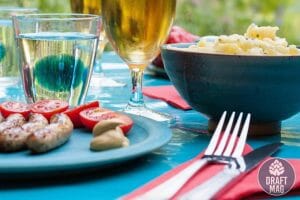 Most craft beers go the extra mile by adding unexpected citrus or otherwise fruity notes. Gwangwhamun beer sticks to the more standard stuff and capitalizes on the traditional rich and malty flavor that you would expect in a standard solid pale ale.
Gwangwhamun beer doesn't entirely exclude citrus, though, as we noted the slightest orange peel aroma on close inspection. It, however, still has far less focus on the citrus notes and leans towards more bitterness than sweetness. Gwangwhamun beer has a deep and rich taste with enough flavors to make it a good standard pale ale that we quite appreciate.
– Gyeongbokbung Beer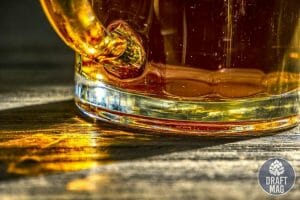 Coming from the microbrewing company, Kabrew, Gyeongbokbung beer is a pleasant IPA worth trying. While it's one of the most expensive beers out there, craft and otherwise, this IPA is often found in many South Korean stores because it is that good.
Gyeongbokbung starts off with a strong, slightly overpowering malty taste with richness and depth in the tones. As you go through your can sip by sip, the overbearing beginning dwindles and leaves a light aftertaste with the slightest hints of lotus root for added flavor.
Unlike Gwangwhamun, Gyeongbokbung plays nicely with a slight but noticeable fruity taste beneath the overwhelming maltiness. Overall, our beer experts found this to be a nice and likable IPA that most people would enjoy.
– Hanok Village Ale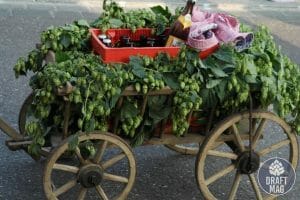 Hanok Village Ale is a darker-toned beer with a slightly bitter taste that you may not expect when trying out a craft beer. You can find this beer in a variety of convenience stores as it has become a favorite for many beer lovers in Korea. Thanks to its nearly overwhelming malty flavor, Hanok Village Ale presents with somewhat earthy tones that you just can't ignore.
Hanok Maeul is hardly what anyone would call a sweet beer. In fact, it's precisely the opposite, with the strong maltiness paving the way to more bitter tones. Hanok Village Ale is not by any means overly bitter but may not sit right with any beer drinkers who favor sweetness and lightness in a beer. This beer has a strong flavor with a weak aftertaste, and it keeps things interesting with notes of coriander and flowery scents that you wouldn't expect to go so well with the bitter first taste.
Even if you don't like coriander in any of your beverages, specifically beer, you may be tempted to pardon the inclusion in Hanok Maeul. The beer is remarkably well-bodied with a really impressive mouthfeel carried by a mild wheat flavor that you can't resist. This beer would do just fine for any beer lover who likes ale.
– Malpyo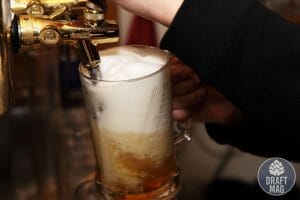 Also referred to as an English Porter, the Malpyo beer is a dark craft beer manufactured by Squeeze Brewery's microbrewery. Malpyo is incredibly smooth and balanced, but it also has a rich and complex multi-layered flavor. This depth is partly due to the addition of coffee and chocolate flavors to the beer, which provides an unbelievable blend of flavors and notes.
Malpyo is significantly smoother than other non-Korean coffee-based craft beers that we have sampled. It also has a little caramel flavor that is not so sweet but instead balances out nicely with the numerous other flavorful ingredients.
This beer has a mild bitterness to it as well. There is sometimes a harsher taste followed by a more bitter coffee flavor in other coffee-based craft brews. Malpyo has achieved a fantastic balance by being light enough to equally showcase coffee and English Porter flavors.
– Jin Lager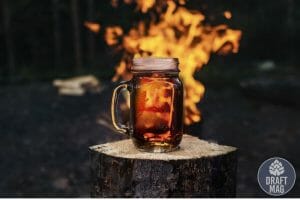 Jin Lager is the product of an unexpected collaboration between the giant Korean Ramyun manufacturing company, Ottogi, and brewer, Amazing Brewery Co. The name of the lager itself is an ode and subtle marketing gimmick to emphasize that the beer was made to accompany Ottogi's Ramyun, called Jin.
The Jin lager first grabs your interest with a deep amber color that is both enticing and deep. It assumes an unexpected borderline red hue — another similarity tactic to associate it with the spicy Ramyun. Jin Lager has a light aroma with no distinguishable notes, making the taste and entire mystery on its own.
It smells more like a mild malt lager than anything else on closer inspection. When it comes to the feel of the lager, carbonation is the first thing that comes to mind, followed by the strong malty taste. There's likely a touch too much carbonation, especially depending on your personal preference, but that's something that can be overlooked if you find the beer's other attributes worth exploring.
The flavor is robust, full-bodied, and flavorful; the craft beer is smooth, yet it has a mild astringency. It's not as easy to drink as Malpyo or Gwangwhamun, but it's also not too sharp to enjoy. As intended, the Jin lager's strong maltiness pairs nicely with the Jin Ramyun and any other Ramyun that you decided to try it with.
– Cafri Light Korean Lager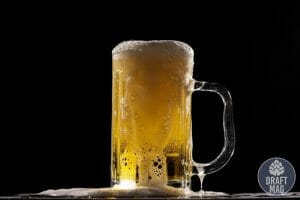 Sometimes referred to as South Korea's version of Corona, the Cafri light Korean lager is a popular beer that you can find in many stores and bars. Manufactured by the brewery giant OB since 1995, the main ingredients of this sweet, malty beer are water, hops, yeast, and malt. It has a corn foretaste with a faint hint of fresh hops but finishes with a weak, watery, slightly bitter aftertaste.
OB's Cafri light Korean beer is highly carbonated, has an ABV of 4.2 percent, and presents with a light golden pour and a small white head. Cafri is not so much on the cheaper side, but it's generally more affordable than many other light beers. Although it is one of the lightest on the market, our experts find that this beer pairs phenomenally well with spicy Korean foods, especially their popular Korean barbecue.
Cafri is mostly light and sweet and lacks the certain peak of flavor that many beer drinkers appreciate. To get that extra kick, we suggest playing things up with a nice lemon wedge. This beer is also very fizzy and not very monumental in the taste department. If you are not a fan of thinness and carbonation in your beer, this Cafri beer may not cut it for you.
– Cass Fresh Korean Lager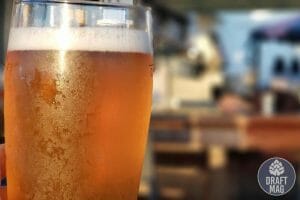 For the final item on this list of beers you should try, our experts have chosen OB's adjunct lager, Cass Fresh Korean Lager. This beer, despite being so popular, is somewhat notorious for eliciting lots of mixed reviews among beer lovers. This adjunct lager (similar to a lite lager) has won the best beer award for the past five years, with a market share of 36 percent.
Cass is frequently regarded as the best-tasting of Korea's leading brands, and this is something our experts would agree with! In comparison to Kloud, Hite, OB, Max, and Terra, Cass has a more distinct and iconic flavor. Many beers in Korea are light and flavorless, and although Cass has a stronger flavor than most other brands, it is lighter than craft brews.
Cass pours light golden with considerable carbonation and a small white head. It has a sweet malt and corn taste at first with a light hops flavor that lingers after you've taken a sip, but the taste isn't nearly as smooth as you would expect from a true lite larger or others like Kloud. However, Cass Fresh compensates for that with a thoroughly delightful flavor with lots of richness and depth to it.
Cass Fresh tastes crisp and refreshing with lots of hops to keep you interested in going through the entire can, and then finishes with a slightly bitter aftertaste. It's an adjunct beer and will always be stronger than the average light beer but it isn't too far off the opposite end. Cass is certainly one of the most mainstream beers you'll find in Korea in nearly every single store, bar, supermarket, or restaurant you visit.
FAQs About Korean Beers
– What Beer Do They Drink in Korea?
The beers you'd mostly find in Korea are either the Hite or Cass brands. Most people drink these beer brands because beer manufacturers Hite-jinro and OB dominate the Korean beer market. These beers are the most common beer brands because they're almost similar in taste and price.
– Is the Taste of Korean Soju Drinks the Same as Beer?
No, Korean soju drinks do not taste the same as beer. When drunk, Soju has a similar taste to vodka or any other hard liquor. However, it does not have the same alcohol burn most liquor has, since the latter usually has up to 40 percent ABV. Soju drinks usually have a higher alcohol content than most beers.
– What Is the Difference Between Soju and Beer?
The main difference between these drinks is that soju is distilled and beer is fermented. Soju has a sweeter taste and higher alcohol by volume than beer. Beer is produced mostly from grains, barley, and yeast, while soju, on the other hand, is produced traditionally from rice, although some people use wheat, tapioca, sweet potatoes, and other starchy ingredients.
– How Many Shots of Soju Get You Drunk?
A bottle of Soju is enough to get you tipsy; drinking two will surely get you drunk. Drinking more than three bottles of soju will leave you completely intoxicated and even unconscious. Soju drinks contain at least 20 percent ABV, which is more than three times higher than the alcohol content of most beers. Since they're sold in bottles the same size as American beer bottles, it's hard to take shots with Soju.
– Why Has Craft Beer Become Such a Big Trend in Seoul and the Rest of Korea?
Craft beers are becoming a huge trend in Seoul and the rest of Korea because they introduce a unique and different taste from the usual beers in Korea. Until recently, the Korean government used to have strict laws guiding the establishment of microbreweries in the country. The amendment of these laws allowed microbreweries to produce their own craft beer. Prior to this period, only a few beer manufacturers dominated the beer industry, and these beers taste pretty much the same.
Due to their different taste, price, and the perceived "luxury" that comes with drinking craft beers, Koreans in Seoul and the rest of Korea are strongly embracing the trend.
– Is Home Brewing Beer Legal in South Korea?
Yes, home brewing beer is legal in South Korea as long as they're not being sold to the public. The South Korean government bans every form of home food production without a license from the Korean Food and Drug Administration. Hence, you can brew beer at home, but you can only sell these brews once you have a registered microbrewery.
Conclusion
Whatever beers you decide to try out first, remember the following from the article above:
Explore new light and refreshing beers with lots of flavors with the All New Cass, the Hite Extra Cold, and Kloud.
For beers with fruity and citrusy notes, we recommend the Gangseo Mild Ale and the Magpie Daydream.
For lots of hops, give Max Beer and Cafri Light Korean Lager a shot.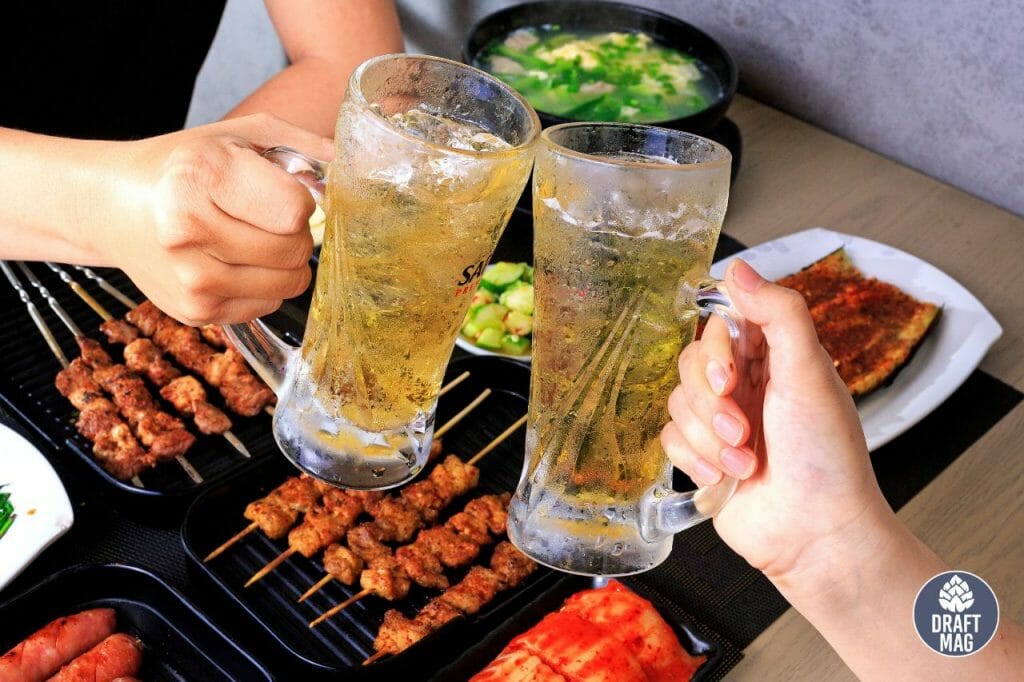 Beers in Korea are known for being on the lighter side and wrongly perceived as not having variety. If you want to expand your beer-tasting experience, there are so many great beers to enjoy. You should not have an issue finding any of our recommended beers since they are quite popular.