Lord Chesterfield Ale Review: A Rock Solid Pale Ale for You
Lord Chesterfield Ale is known as one of the best ales from Yuengling, offering a soft and well-carbonated feel. The juicy ale bursts with mild hops and this is balanced out with smooth, light malts to give a robust flavor.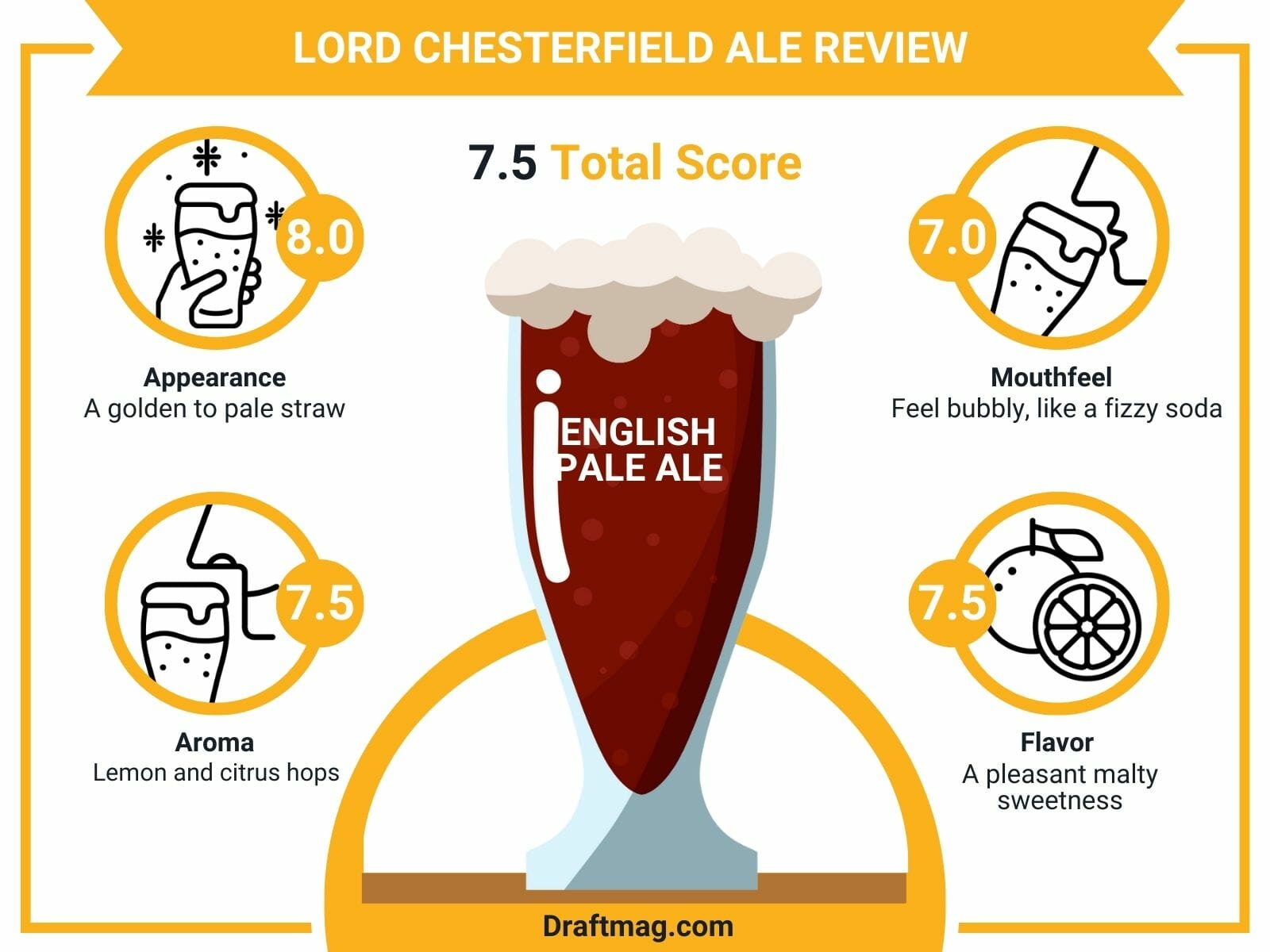 With drinkability and some distinctive bitterness, it follows the style of the English ale and offers a lasting flavor anyone will enjoy. Our review covers what you need to know about this ale, from the tasting notes to the food profile.
Lord Chesterfield Ale Stats
Country

United States

Brand

Yuengling Brewery

Style

English

Pale Ale

Taste

Barley, citrus

Body

Light Body

ABV

5.4 percent

Flavors & Aromas

Barley, citrus, lemon, corn, grainy, grass hops, caramel

Serving Temperature

45 – 50 degrees Fahrenheit
Tasting Notes
Lord Chesterfield Ale Tasting Profile
Lord Chesterfield Ale Review
Appearance: 8/10

Aroma: 7.5/10

Mouthfeel: 7/10

Flavor: 7.5/10
Lord Chesterfield Ale is an English pale ale made by the famous Yuengling Brewery. The soft and delicious ale features an alcohol content of 5.4 percent and is made with drinkability and balance in mind. With its easy-drinking nature, you can enjoy this beer at a wide range of events, whether formal or informal.
The beer has a golden appearance and a light body with a lot of carbonation. It features flavors and aromas of barley, citrus, grassiness, herbal and earthy notes, grassy hops, caramel malts, and more. Plus, it was brewed to offer a pleasant lasting bitterness despite being a bit dry at the end.
Serve the beer into your pint glass which shows off the sparkly carbonation and bright color, while holding the foamy head on top. You can serve it at temperatures from 45 to 50 degrees Fahrenheit and garnish it with a citrus wedge. It is a versatile ale that goes well with different foods, especially spicy food.
– Appearance
The appearance of the ale gives off a golden to pale straw appearance, and it features a very clear appearance. The crystal clear look is what makes it possible to see the large carbonation bubbles rising to the top of the glass.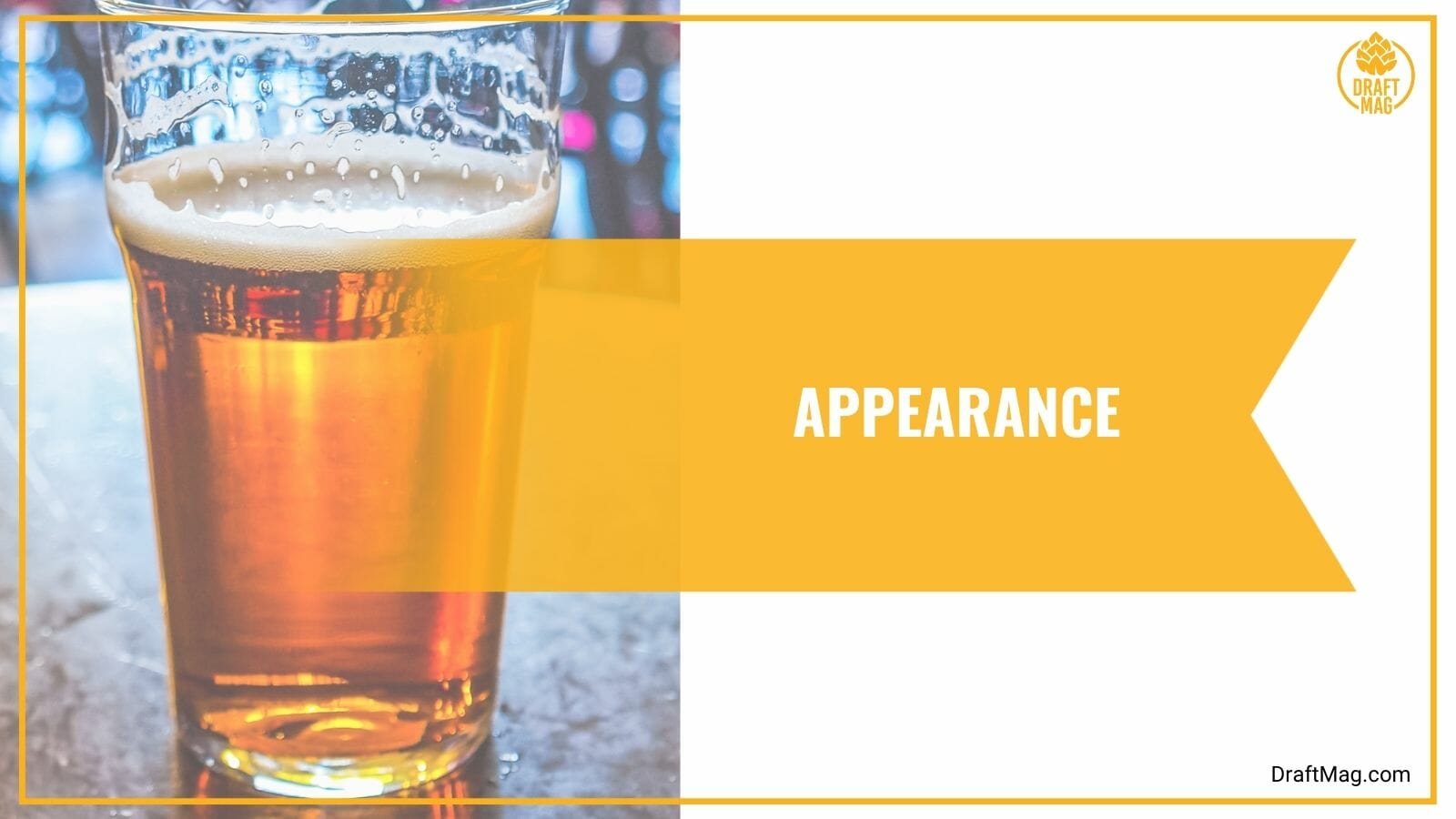 The carbonation does not stop and continues to fuel the large, white rocky head on top of the beer. It won't dissipate quickly and will leave excellent lacing on the sides of the glass.
– Aroma
The aroma of the ale is crisp and inviting, with a balance of scents. You will perceive corn and barley, which smell sweet compared to the sour aroma of the lemon and citrus hops. There is some nice grassiness on the nose too.
It gives off a mild and clearcut aroma, so you can separate the light malts from the herbal, earthy pine hops that remain on the nose until the end.
– Mouthfeel
The ale features a lot of carbonation on the palate, making the beer feel bubbly, like a fizzy soda. It also has a soft feel and will go down easily since it was brewed for drinkability. There is no alcohol in the mouthfeel until the beer starts warming up.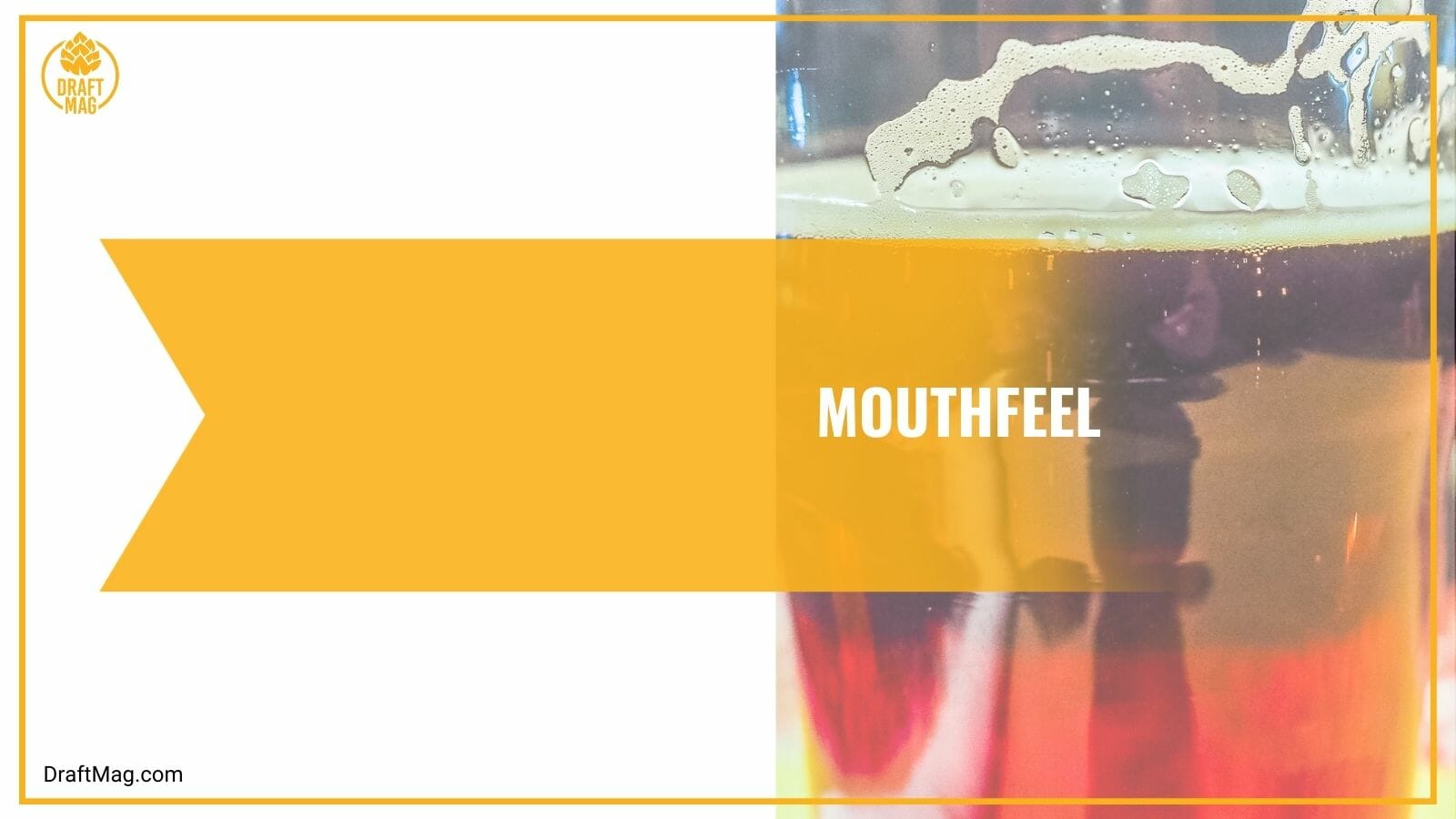 Featuring a light and crisp feel, the ale might be considered as being watered down. If you're drinking from an old can, you might get some skunkiness.
– Flavor
As for the flavor of the beer, it follows the aroma closely with a pleasant malty sweetness. That is the first thing you taste, with hints of caramel sweetness and a bit of barley, corn and bread. This gives you a malty taste on the tip of your tongue, but this is quickly washed away by hoppy bitterness.
The hops offer a pleasant pithy taste as you drink, with a lot of lemon and grapefruit obtained from the citrussy taste. There isn't a lot of pine in the flavor, but the grassiness will overwhelm you a bit. The beer does not have an overpowering citrus hop bite as you drink but is a bit dry and will end with lingering hoppy bitterness.
– Food Pairings
The sweet malty, and hoppy bitterness of the ale contrasts well with foods that are smoky, spicy and aromatic. Enjoy the ale with spicy foods like burgers or tacos with barbecue sauce, spicy pasta, buffalo wings, Asian or Mexican cuisine and more.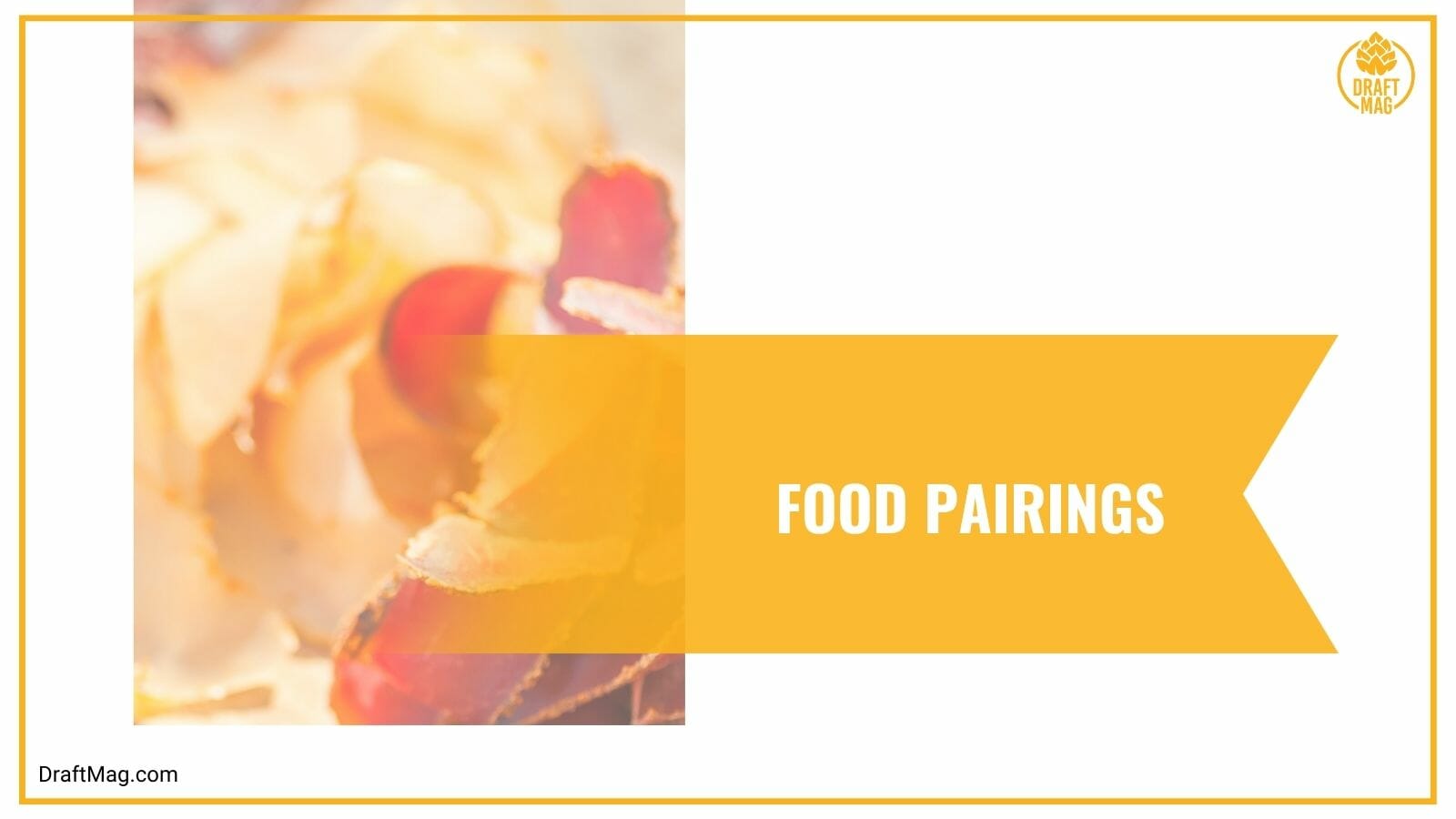 You can also have it with steaks, roasted duck or quail, and smoked barbecue to match the maltiness. The beer also pairs well with fried foods, pizza, pretzels, fish and chips, nutty food, and a meat pie. It goes well with just about any food, so you can even have a salad with citrus dressings or a Cajun burger.
This beer style is quite versatile for cheese pairings. You can have the Yuengling ale with English cheeses, Cheddar, Romano and Parmesan cheeses, or set up a cheeseboard. As for desserts, enjoy the beer with a mild and sweet dessert like a bananas Foster, vanilla bread pudding or a crème brulee.
Ingredients
The exact ingredients used to make the Yuengling Lord Chesterfield are unknown, but it is made with a unique two-stage European brewing style. This involves the normal kettle hopping and then dry hopping after fermentation.
With this, you get lingering bitterness in the beer and a dry, sharp finish when you swallow. Due to the complicated process, there aren't a lot of clone recipes online, but homebrewers can still attempt to recreate this. It is brewed with the usual malts, hops, yeast and water and gives a distinct robust flavor.
Nutrition Facts
In this English ale, you get an alcohol content of 5.4 percent in every 12-oz can or bottle. The alcohol content is well masked and only pops up as the beer warms up, but it is not unpleasant. It also features 32 IBU, as there is low bitterness from the hops.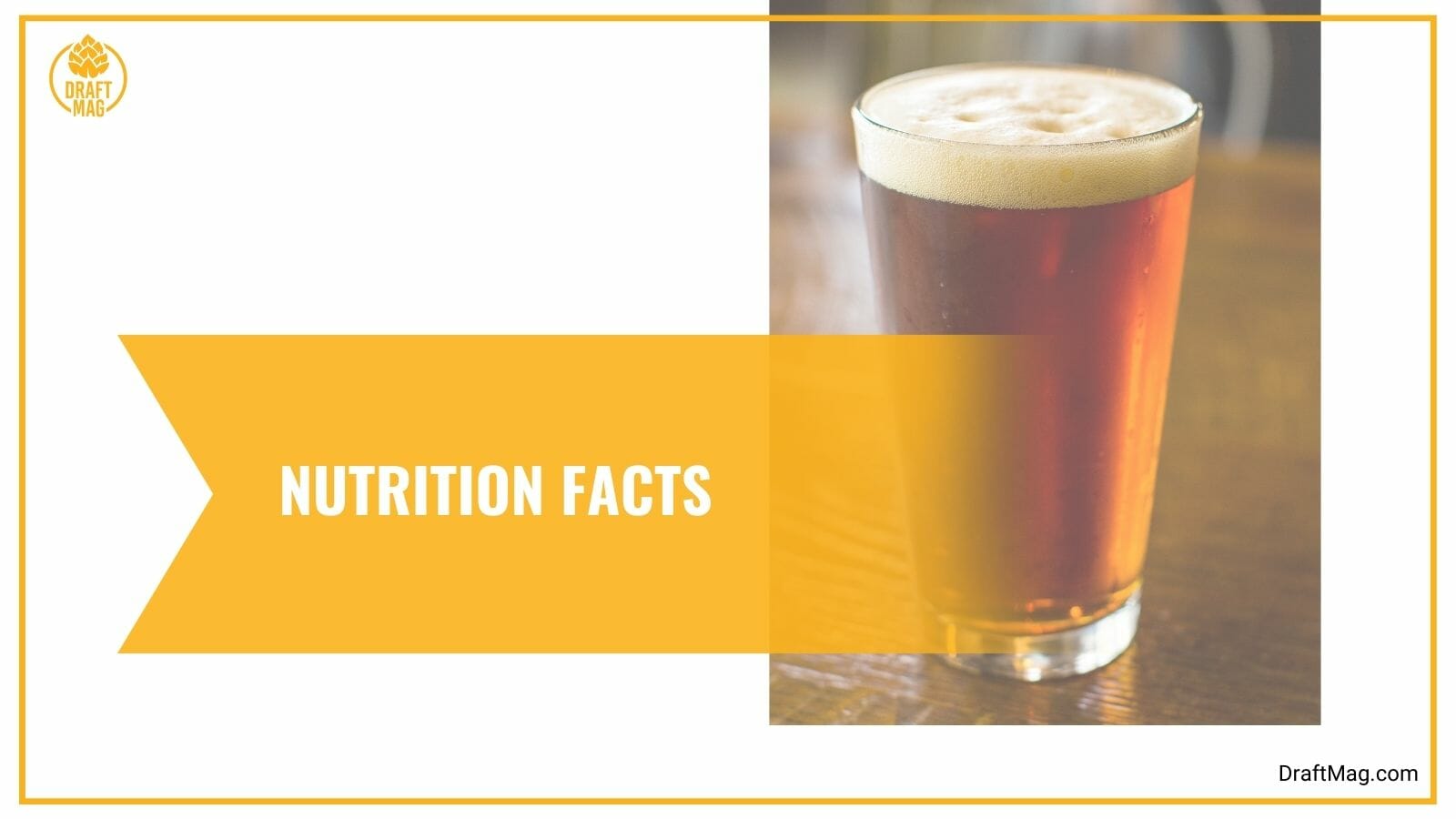 The beer has 157 calories in every 12 oz bottle and 10.5 grams of carbs. If you're on a keto diet, you can take a limited amount of this beer as it has a decent level of carbs. It is not a gluten-friendly option. Drinkers on a diet should consider the nutrition facts.
History
The Ale is known as one of the heritage beers from Yuengling, one of the oldest breweries in the country. The beer was introduced in 1934 and was first called a Canadian-style ale before evolving into an English pale ale. It was brewed and named after the 4th Earl of Chesterfield.
Yuengling mostly made ales in the 1800s but released this ale in the 1960s along with other lagers. The beer was sold in green bottles, cans and kegs, but by 2007, it was no longer sold in kegs. In 2008, the brewer started selling it in quarter kegs.
Conclusion
With the delicate balance of malty sweetness and lingering bitterness, this juicy ale will offer you a fantastic drinking experience.
Here's a rundown of our beer review:
This is an English ale with a 5.4 percent alcohol content.
The beer has flavors and aromas of malted barley, lemon, grapefruit, citrus, caramel, earthy and grassy hops, pine and grains.
It is made using a two-stage European brewing style.
Serve the beer in a pint glass at 45 to 50 degrees Fahrenheit.
Pair the ale with spicy food, grilled and smoked foods, fried foods, English cheeses, cheeseboards, and mild and sweet desserts.
You can buy the beer on draft, in 12-oz cans and bottles, and in 12-pack bottles and cans. The beer is available online, at supermarkets and at liquor stores.