New Glarus Moon Man Review: Bright, Bold and Hoppy Ale
New Glarus Moon Man is a fruity and golden ale that balances out the flavors of fruit and hops with a smooth, malty backbone that will remind you of caramel. A well-made beer, it offers the classic taste of pale ale with every sip you take.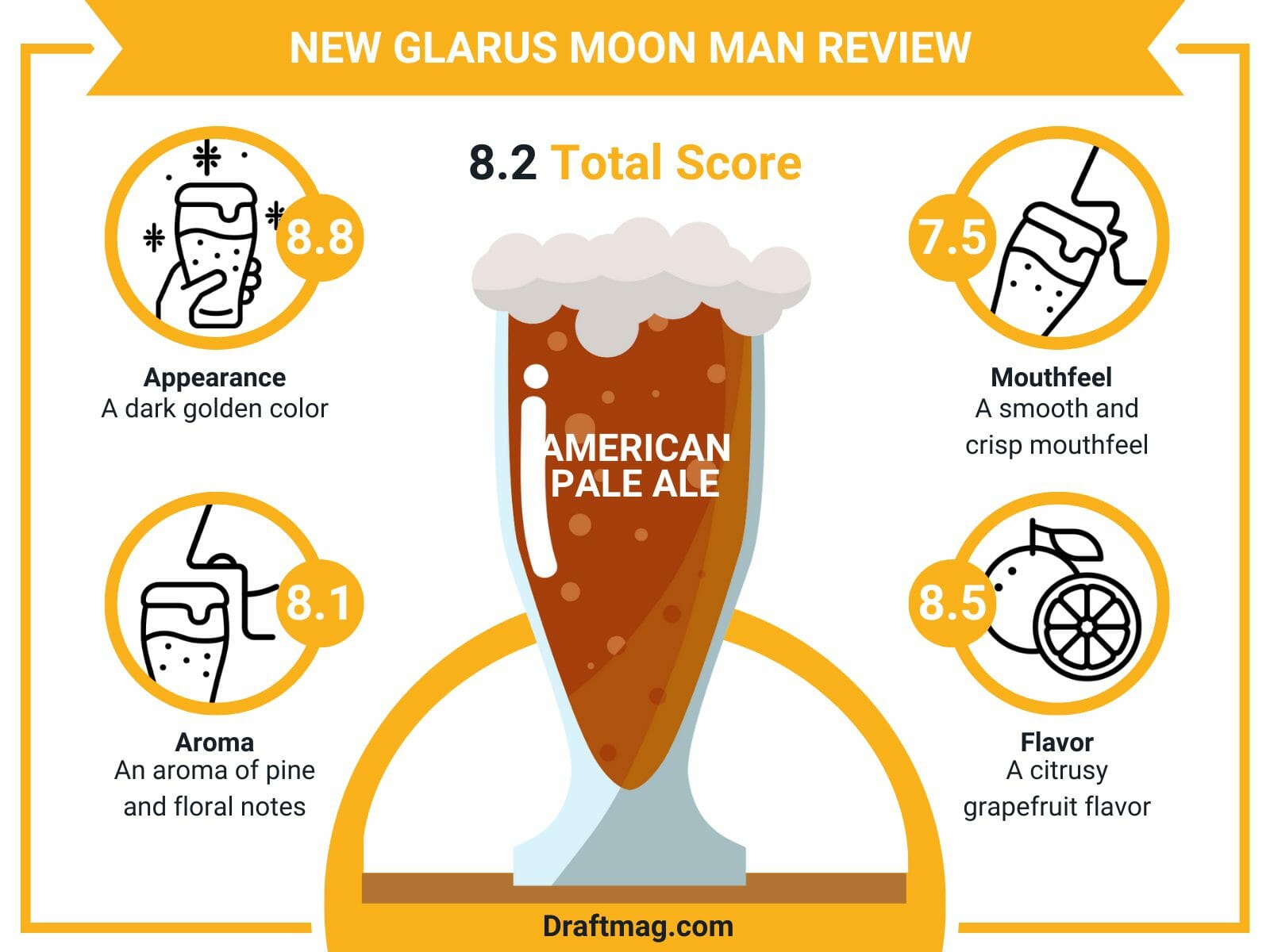 The smooth and fruity beer is ideal for those who want to pair it with spicy food or enjoy a drinkable ale on a hot summer day. In our detailed review, we cover all you need to know about the ale below.
New Glarus Moon Man Stats
Country

United States

Brand

New

Glarus Brewing Company

Style

American Pale Ale

Taste

Citrus, caramel

Body

Medium Body

ABV

5 percent

Flavors & Aromas

Citrus, stone fruit, caramel, floral, pine

Serving Temperature

45 – 50 degrees Fahrenheit
Tasting Notes
New Glarus Moon Man Tasting Profile
New Glarus Moon Man Review
Moon Man is an American pale ale made by the New Glarus Brewing Company. The sessionable ale is ideal for sipping and pairs well with a wide range of foods. With a 5 percent alcohol content and a slick malty base, the beer offers a good balance of citrus notes and caramel. It's a pleasant and easy-drinking pale ale for any occasion.
The brew pours a dark golden color with a medium body that tends a bit toward the light. There are flavors and aromas of citrus, caramel, stone fruit, floral, and pine. Most of the flavor is obtained from the hops, but the malts really shine through with every sip that you take.
Serve this pale ale in a tulip glass or a thistle glass, which is designed with a short stem and a bulbous cup. You can hold the stem and twirl the beer to enhance the aroma. The ideal serving temperature is between 45 and 50 degrees Fahrenheit.
– Appearance
Pour the ale into your glass and you get a dark golden color. The color is barely bright, and there are a few amber hue hints when you bring it to the light. It also shows visible carbonation with a clear appearance.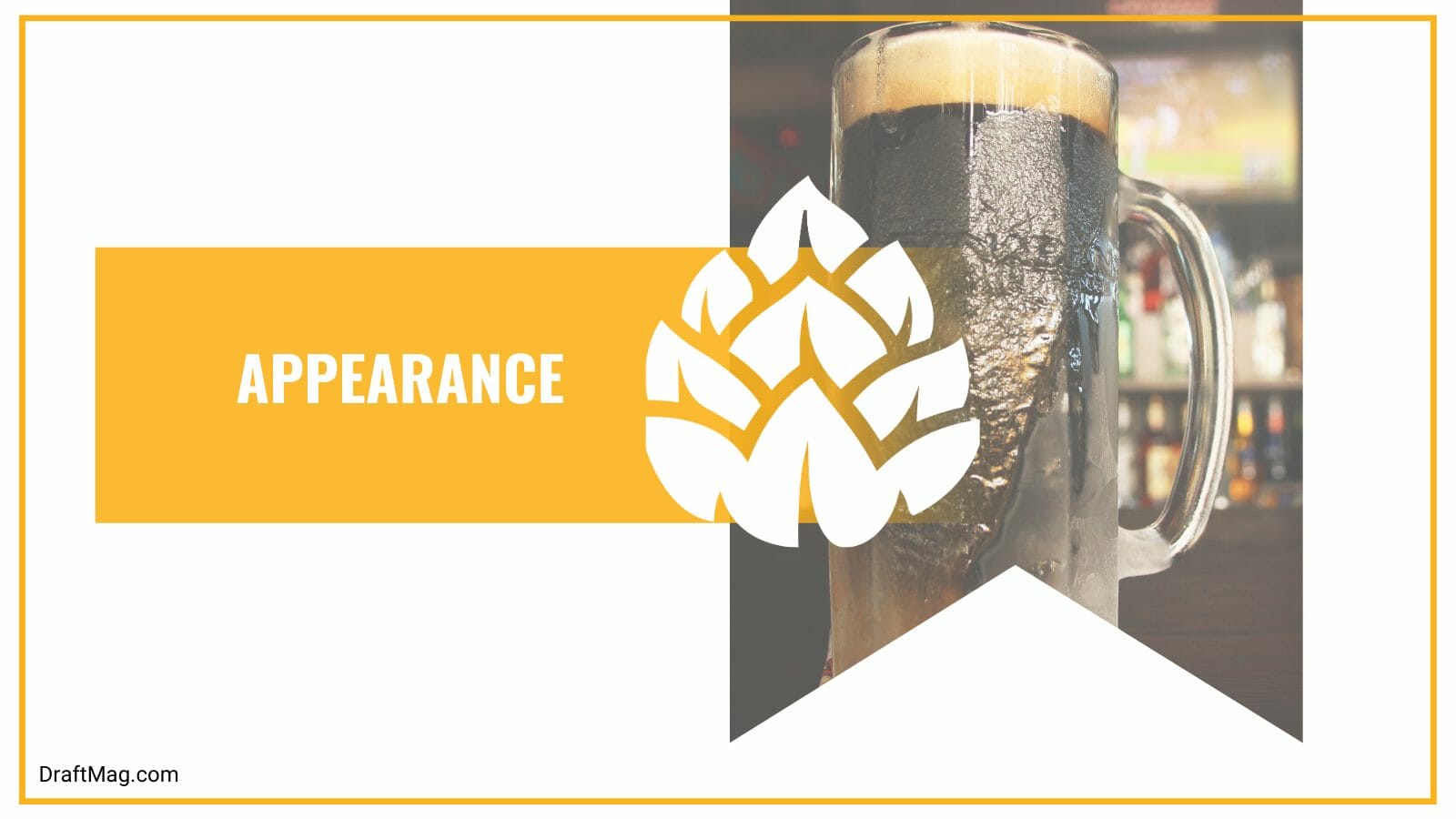 Once you pour it, you get a soapy, off-white head up to four fingers high. The foamy head dissipates slowly, and there is a lot of lacing left on the glass. When it finally dissipates, you get a thin film of foam left on the top of the beer.
– Aroma
Bring this golden ale to your nose, and you can enjoy a rich aroma. The aroma is thick and long-lasting, but it is not overwhelming so it does not overshadow the flavor of the beer. The first thing you smell is a balance of pine and floral notes.
As the beer warms up, you will smell a citrusy grapefruit, although the scent is quite bitter. The pine aroma remains until the end. It offers a mild and smooth aroma that is a bit tart. You might also smell a slight bitterness.
– Mouthfeel
The mouthfeel of the beer is medium, but it tends toward the light. It feels smooth and crisp, and toward the back end of the sip, you get a slick wet finish, especially from the smooth malts. It leaves a dry mouthfeel on your tongue.
You might have noticed the carbonation in the beer, which is spicier and fizzier as you drink. There is a slight poppy flavor on your tongue and at the back of your palate. It feels full and balanced on the palate, with a smooth finish.
– Flavor
The flavor of the ale follows the aroma very closely, and you will taste a lot of piney notes and floral hops at the beginning of the flavor. The piney hops start the flavor off, and towards the middle of the palate, you get a citrusy grapefruit flavor. Towards the end, the beer is maltier with hints of caramel, although the malts are present from the start.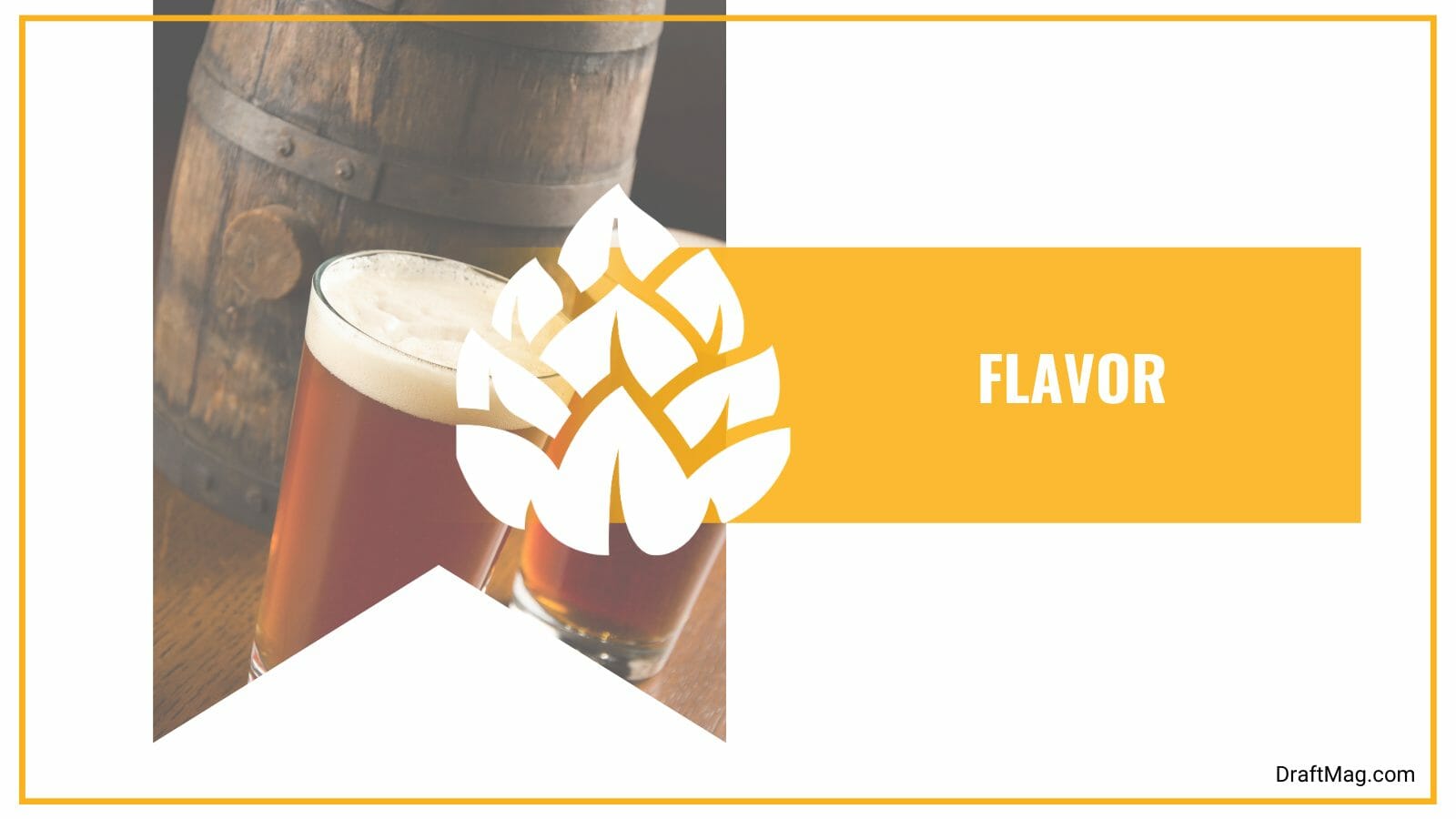 It tastes fairly sweet when you first drink it, but the sweetness is not unpleasant. The sweetness only lasts for a short time before giving away to a bitter hoppiness. The bitterness is not as much as you'd expect, like with other pale ales. There are hints of orange, tangerine, pine, floral notes, and caramel. The floral notes follow into the finish.
– Food Pairings
You can pair the ale with a wide range of foods due to its clean and versatile character. Start out with spicy foods since the beer can act as a palate cleanser, like a pot of chili, burgers topped with spicy barbecue sauce, pasta dishes with thick, meaty sauces and noodles.
Try out Mexican, Vietnamese, Thai, and Indian cuisines, as they are usually spicy. American foods like grilled steak, pizza, and fried chicken are good pairings with beer. Also, consider having roasted duck or quail, fish, and chips, pretzels, a cheeseboard, or crunchy food like corn on the cob and a potato salad.
For cheese, you can have the beer with something tangy and creamy like cheddar and goat cheese. It also pairs well with fruity desserts so consider having a fruit bowl, blood orange sorbet, panna cotta with lemon, and strawberries and cream.
Ingredients
The exact ingredients of the ale are unknown, but it is a session beer with a delicious blend of five hops and a malty backbone. The malts and hops used to make the beer are not known, but four of the hops are made from Yakima Valley in Washington, and the fifth one is from New Zealand.
The hops are the main part of the flavor, offering a citrusy and piney flavor from the beginning to the end. Despite this, it does not overshadow the malty flavor, which remains a stable base. It offers a good balance of flavors that will appeal to beer lovers.
Nutrition Facts
In the craft beer, you get an alcohol content of 5 percent, which is a decent level for an ale. The alcohol content is barely evident in the flavor and aroma, as there isn't any warming. The exact IBU is unknown, but there is a lot of hoppiness in the taste and pleasant bitterness expected from an ale.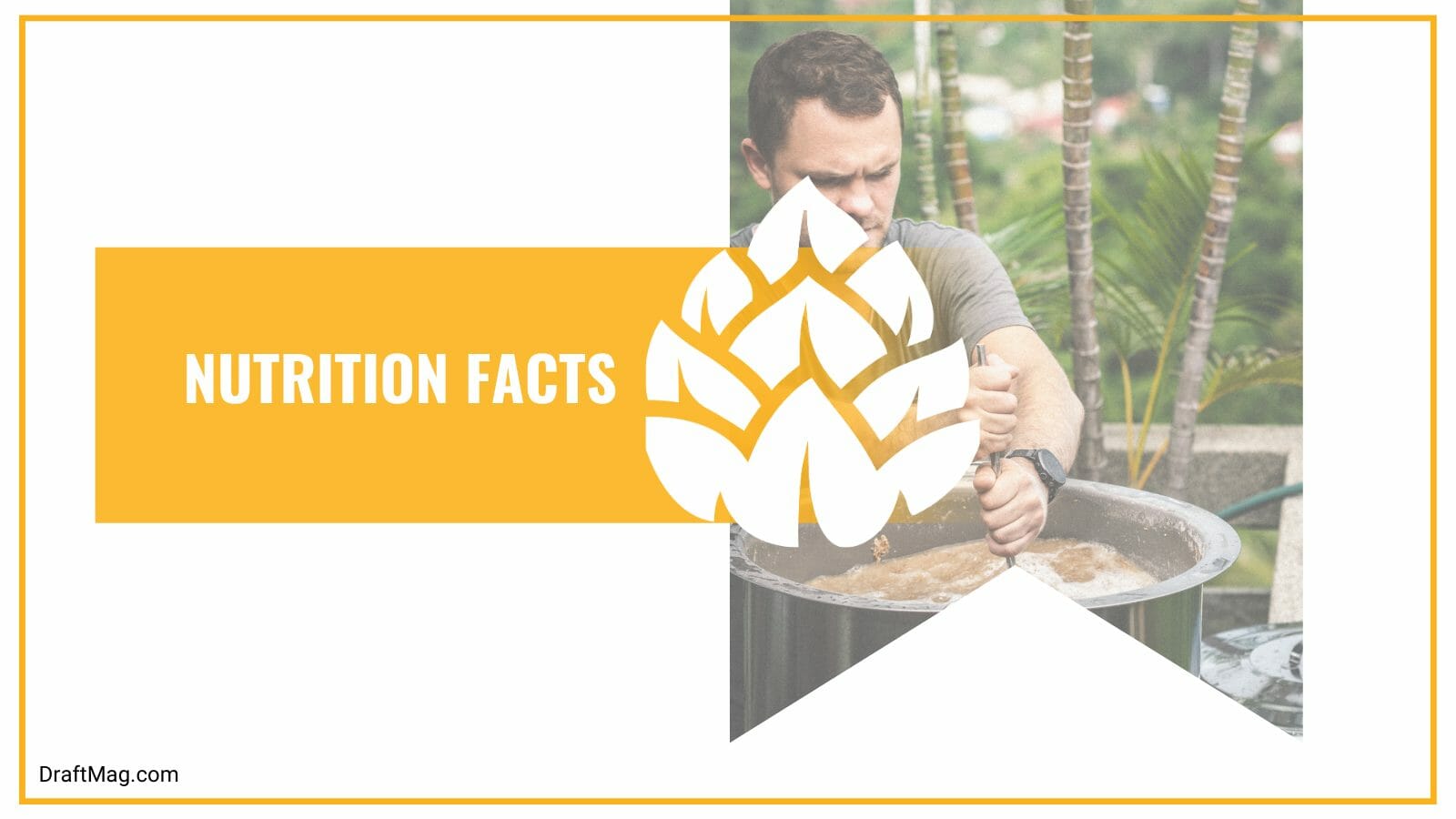 The beer features 150 calories in every 12 ounces of beer, and there are also 13.5 grams of carbs and 1 gram of protein. It's important to consider this when calculating your daily dietary requirements. The beer is not ideal for those on a keto diet due to the high carbs content.
History
Moon Man was created by the New Glarus Brewing Company and was first released in 2010. It is one of the top year-round beers from the brewery, named a no-coast pale ale. The beer is based on Moon Man, who never tries too hard because he's cool. Similar beers from the brewery include Raspberry Tart and Spotted Cow.
New Glarus was founded in 1992 in an abandoned warehouse, and the first batch was released in November 1993. It is the fastest micro-brewery startup and quickly became one of the most popular in the industry. It is known for using natural ingredients in creating its hand-crafted beers.
Conclusion
With the fruity and hoppy flavor of the ale, you can enjoy a drinkable experience with every sip you take. Here's a rundown of our beer review:
Moon Man is a pale ale with a 5 percent alcohol content from New Glarus.
The beer has flavors and aromas of citrus, caramel, pine, stone fruit, and floral notes from the hops.
It is made with five hops and malts.
Serve the beer in a pint glass at a temperature of 45 degrees Fahrenheit, with citrus garnishing.
Pair it with spicy foods, American foods, crunchy dishes, a cheeseboard, cheddar and creamy cheeses, and fruity desserts.
If you're curious about the ale, you can easily purchase it online or in person at liquor stores. You can also get the beer directly on tap at the brewery or brewpubs.