Michelob Amber Bock: A Detailed Review of This Dark, Nutty Lager
The Michelob Amber Bock dark lager beer is one of the country's most unique dark lager beers. Its nutty and roasted characteristics set it apart from most common lagers on the shelves. If you are here reading about this dark bock lager beer, you are already interested in exclusive new beer flavors.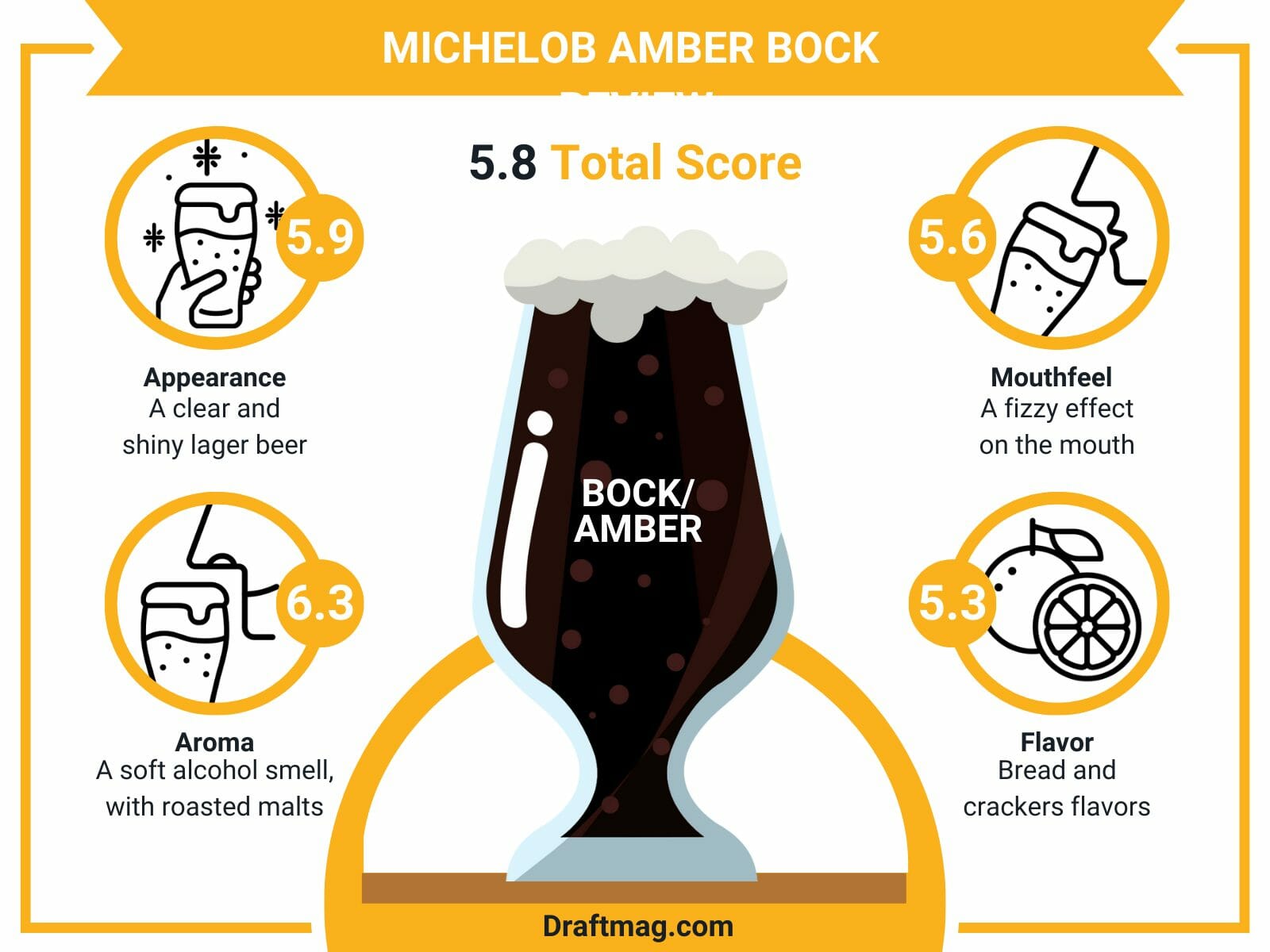 We are here to give you a detailed understanding of the Amber Bock beer and its distinctive characteristics.
Michelob Amber Bock Stats
| | |
| --- | --- |
| Country | Missouri, United States |
| Brand | Anheuser-Busch |
| Style | Bock/traditional German dark lager/amber |
| Taste | Roasted and bread-like malty |
| Body | Full-bodied crisp finish |
| ABV | 5.2 percent |
| IBU | 19 |
| Flavors & Aromas | Sweet, nutty and roasty aromas |
| Serving Temperature | 40 to 50 degrees Fahrenheit |
Tasting Notes
Michelob Amber Bock Tasting Profile
Michelob Amber Bock Review
We know the Michelob beer is a dark lager beer, which is sweet and roasty.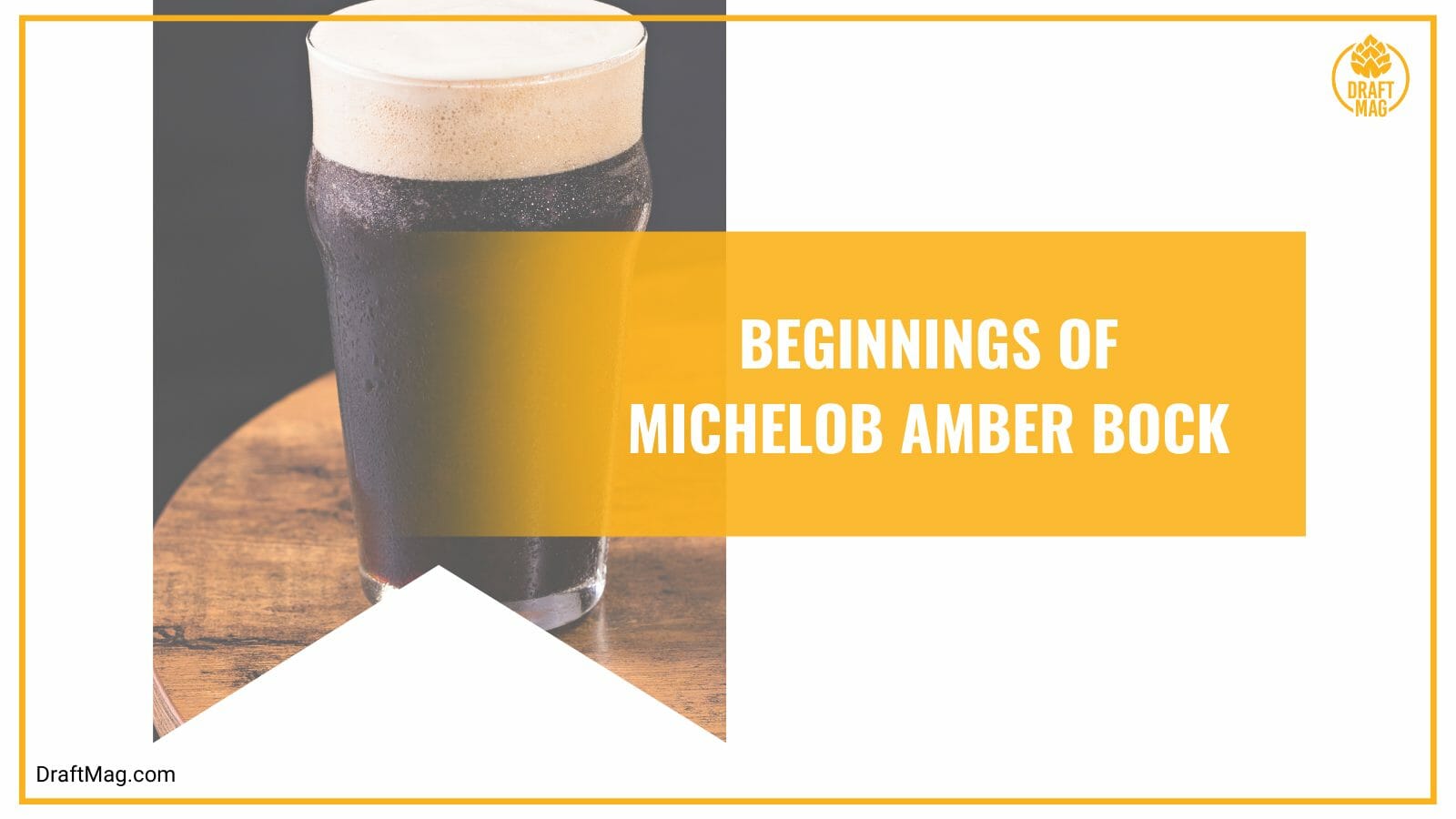 But this beer has many more special characteristics that set it apart from other regular lager beers. Check them out below.
– Appearance
The Michelob Bock beer is very dark in color, one of its most unique characteristics. The color ranges between dark amber or red to dark brown. It reflects the caramel color, which is the core feature of this beer.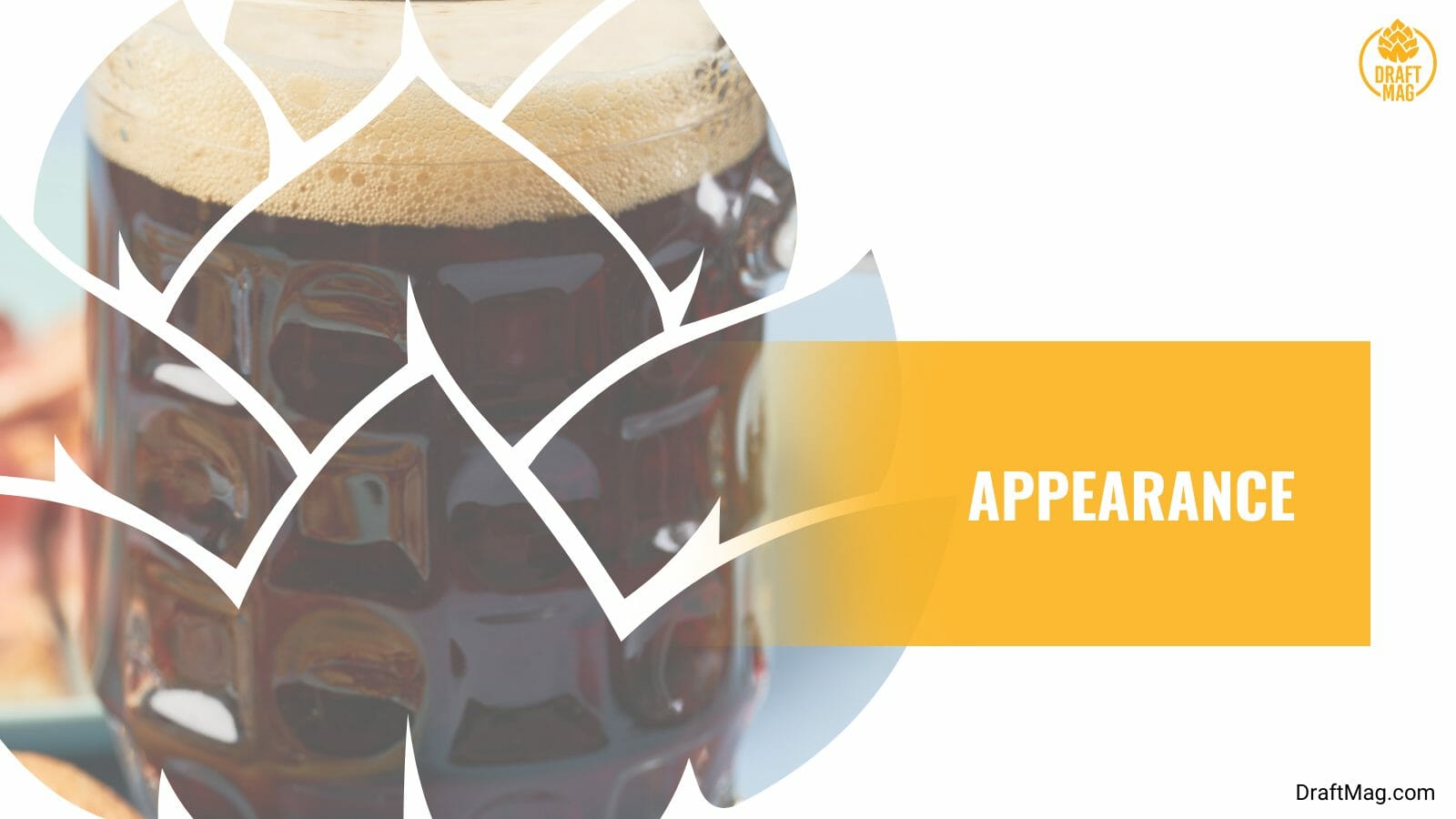 This is a clear and shiny lager beer with fast-rising bubbles due to carbonation. The overall clarity is quite good due to the filtration process that this beer goes through.
– Aroma
This is a very light beer, and the smell of alcohol is not very prominent. The smell of the roasted malt is the most prominent and the most exclusive characteristic too. You can also clearly smell the almost bread and cracker-like aroma of the malts used. The bitter smell of the hops is also not very aggressive, and they only come as a subtle afternote.
You can also smell the nutty aroma hitting your nose right after the roasted smell of the malts. There is also a special earthy and sweet caramel smell that brings about an outstanding balance of aromas. This beer also has a caramel color, off-white foam light foam. But the foam does not have great retention when poured out in a serving glass.
– Mouthfeel
There is medium to medium-high carbonation levels in the beer, which leaves a fizzy effect on the mouth. It also has a full-bodied and crisp finish. There is hardly any aftertaste from this beer other than the mild caramel sweetness from the malts.
– Flavor
The beer is a dark lager which means it has a very light in taste; it does not have a strong alcoholic taste. The most distinct flavor is that of roasted malt, which is also its most exclusive quality. The malts' flavor, which is somewhat like that of bread and crackers, is also detectable. Additionally, the taste of the hop is not very aggressive but can be detected as a very subtle layer. The overall flavor profile is very earthen and rich.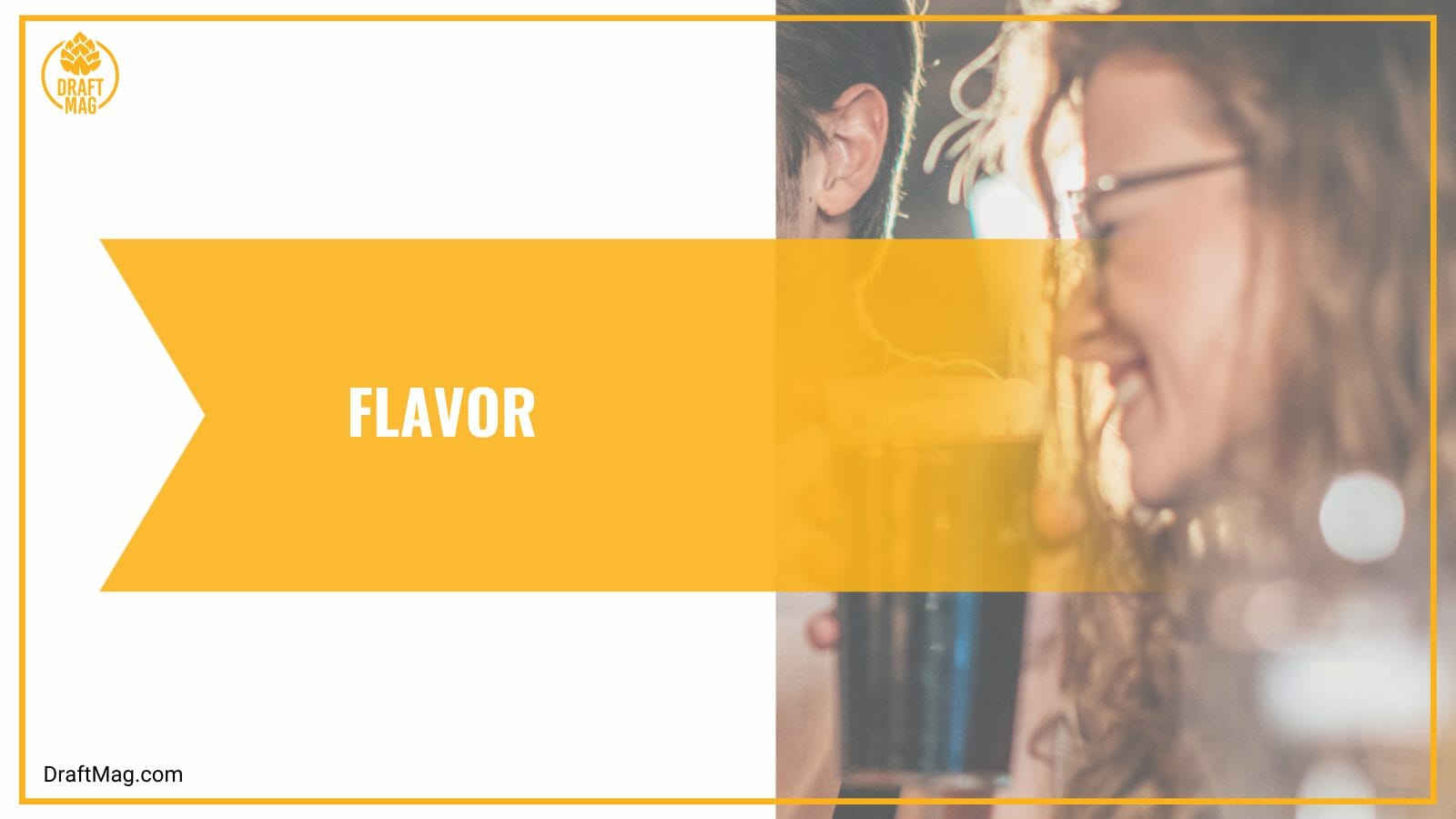 Along with the roasted taste of the malts, you may also detect a nutty taste. Additionally, a distinct earthy and sweet caramel flavor creates a wonderful harmony and a layered flavor profile. The overall taste is well-balanced, which makes it an easy and smooth drink and is an excellent fit as a light party beverage.
– Food Pairings
As this beer is a unique combination of light, dark and sweet flavors and aromas, it can be paired well with many different kinds of food and cuisines. Here are a few options you should try.
If you want to keep it light, you can pair this beer with manchego cheese and other similar cheeses like fresh Mozzarella, cheddar, Zamorano, Asiago, and Monterey Jack. The roasted caramel and nutty taste form a great balance of flavor with the cheese and enhance the beer-drinking experience.
Furthermore, you can also pair this beer with light chicken dishes like grilled chicken or make a chicken broth with it. As this beer is on the sweeter side and has a roasted taste, this forms a perfect pair with other smoky and roasted food like barbecues and grilled dishes. You can grill steaks, lambs, or even seafood for an outside barbecue and enjoy it with this dark lager beer.
To make the beer drinking experience holistic, many beer lovers also use this dark lager in different culinary recipes to enhance the roasted caramel taste.
Ingredients
The exact ingredients of the lager are not known as it is a closely guarded secret. The cover and advertisement of this beer say it has 100 percent malt. Which seems a little cryptic.
However, beer advocates and researchers have come to the conclusion that they use dark roasted and salty malts of some variety. They are also said to use some variety of malt extract/syrup and Vienna malt. One of the other malts used is said to be a variety of roasted barley malt. The hops used are Noble hops which bring about subtle and mild bitterness.
Nutrition Facts
The nutrition facts for the beer is that it has 1.4g of protiens and nine mg of sodium level but it has 15g of carbohydrates. However, the michelob amber bock calories are 150 per bottle, which is about 12 ounces.
History
The Michelob beer is a dark lager is an American-style lager beer from the Anheuser-Busch brewery in St. Louis, Missouri. The same famous brewing company that makes Budweiser also brews this exclusive dark lager beer and distributes it across America.
Though the brewers have been making beer for the past 160 years, the history of this iconic beer is comparatively new. This one has been in existence for the past couple of decades and has been well-acclaimed across the country.
Conclusion
If you are a beer connoisseur or even a new beer lover who appreciates a good nutty, sweet, and caramel taste, then this beer is an excellent fit for your taste palette. But before you buy a bottle or pack of this beer, here is a recap of everything we learned in this review.
The Michelob Bock is a dark lager beer that is a dark amber to dark brown in color.
This beer is also very nutty, sweet, roasted, and earthen in taste.
The smell or taste of alcohol is not very aggressive in this beer and makes it a very easy drink.
This beer has overall 150 calories in a can.
Before you form your final opinion about this beer, you should try out a bottle or two and see if it suits your palette.